While in Astypalea we have rented one of 11 small houses in a complex located just between the Chora and Livadi beach. Each house has separate access, but they are connected to some common areas, including a beautiful little patio where the staff serve great breakfasts each morning. It's an interesting mix of having the privacy of your own place with some of the conveniences of staying in a hotel. Very low stress!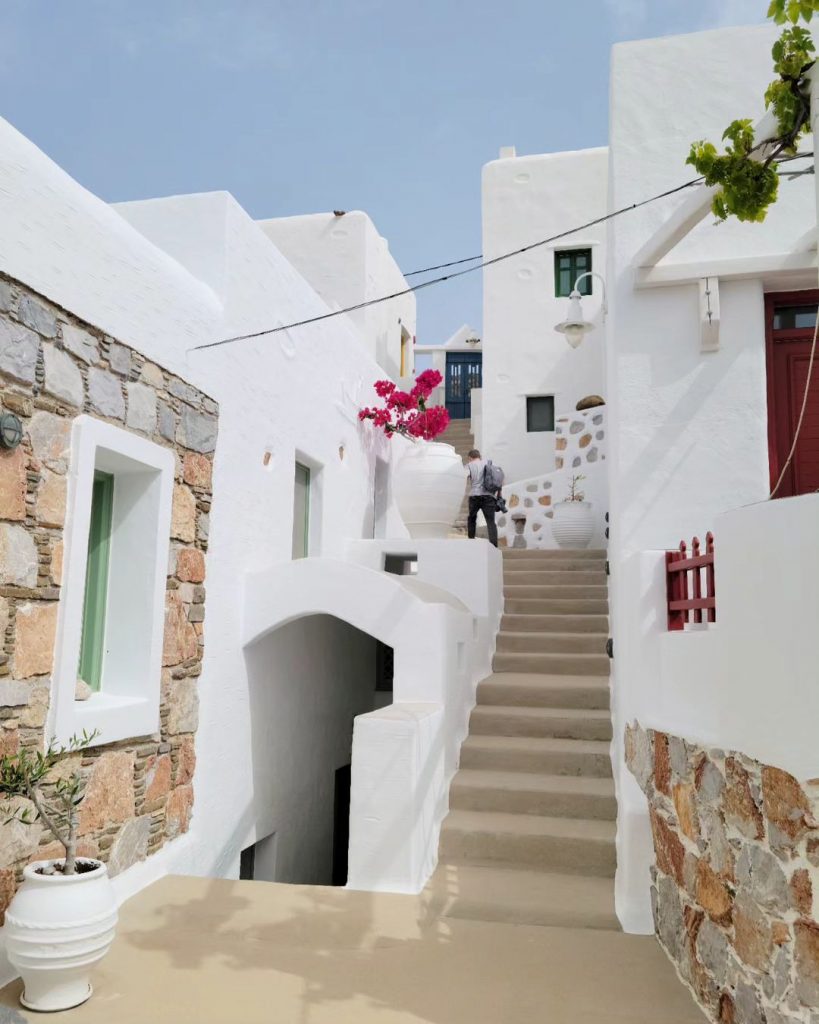 Each house is unique. Ours has two levels, with the living area, bathroom and a small kitchenette downstairs, and the bedroom in a loft above. There is also a fantastic balcony with views of the mountains, harbour, and the Chora castle.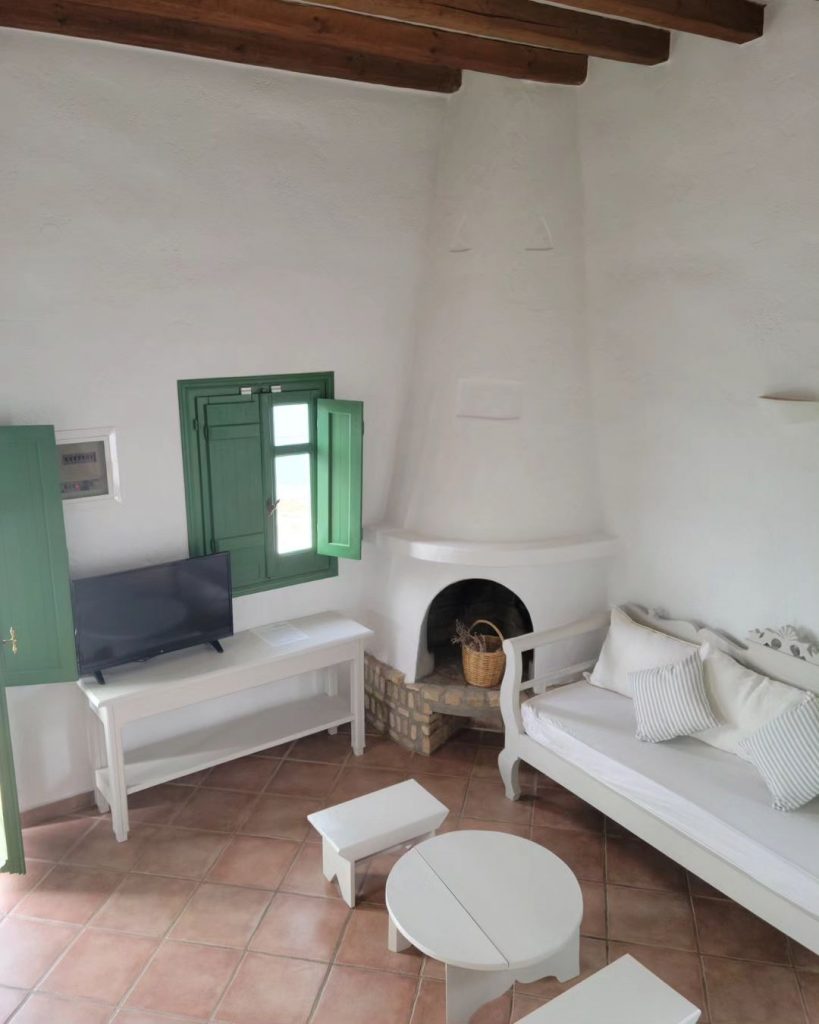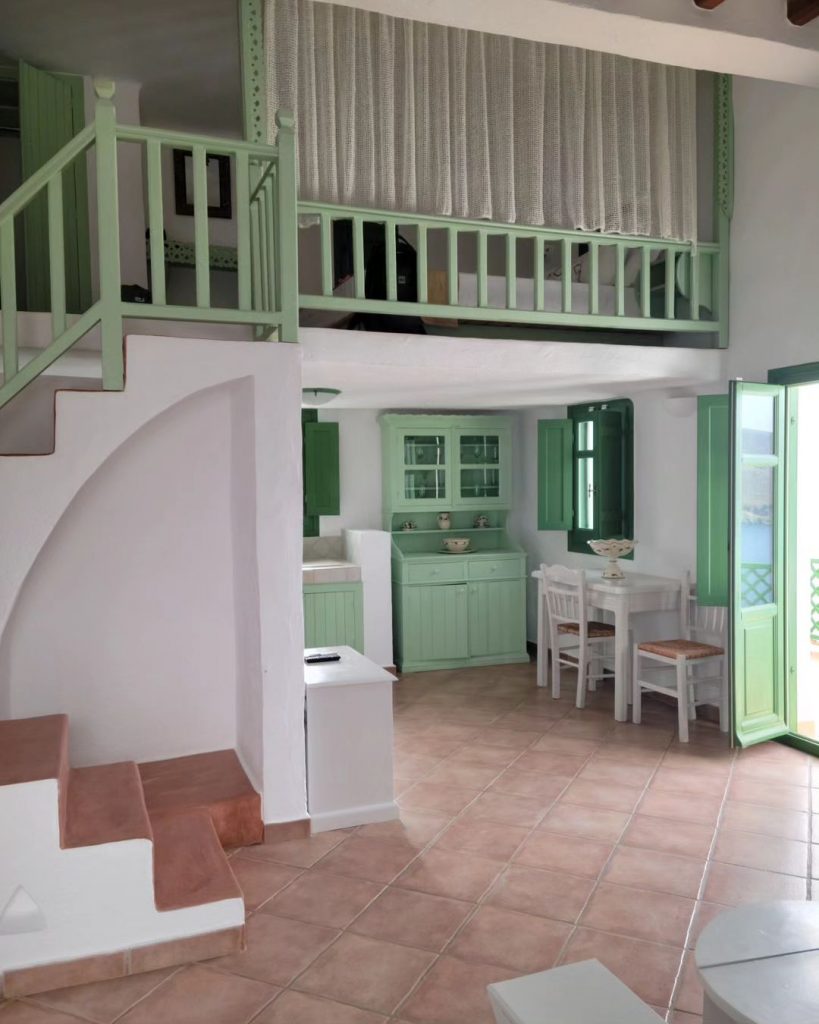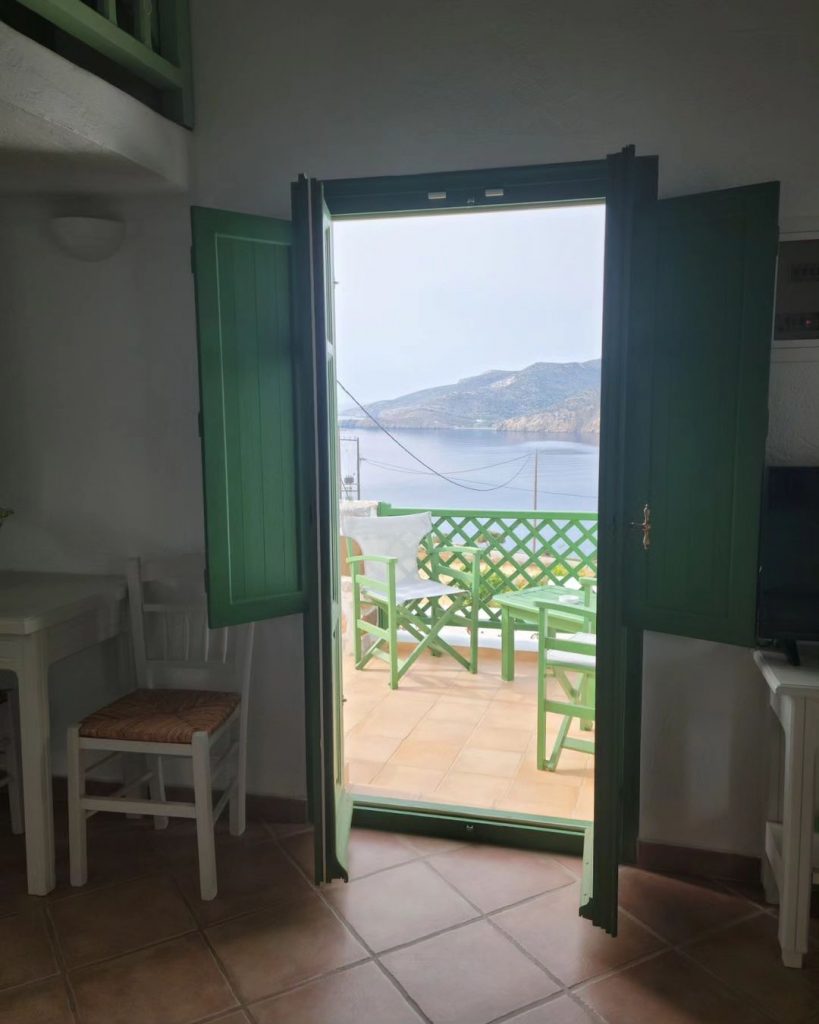 The area is very quiet. We can sometimes hear the waves washing ashore far below, and the low-pitched bells on the sheep and goats grazing in the mountains above us. But there's action, too, as scooters and minibuses and pedestrians pass back and forth along the coastal road, and sailboats drop and weigh anchor in the little beach harbour — including one flying a Canadian flag.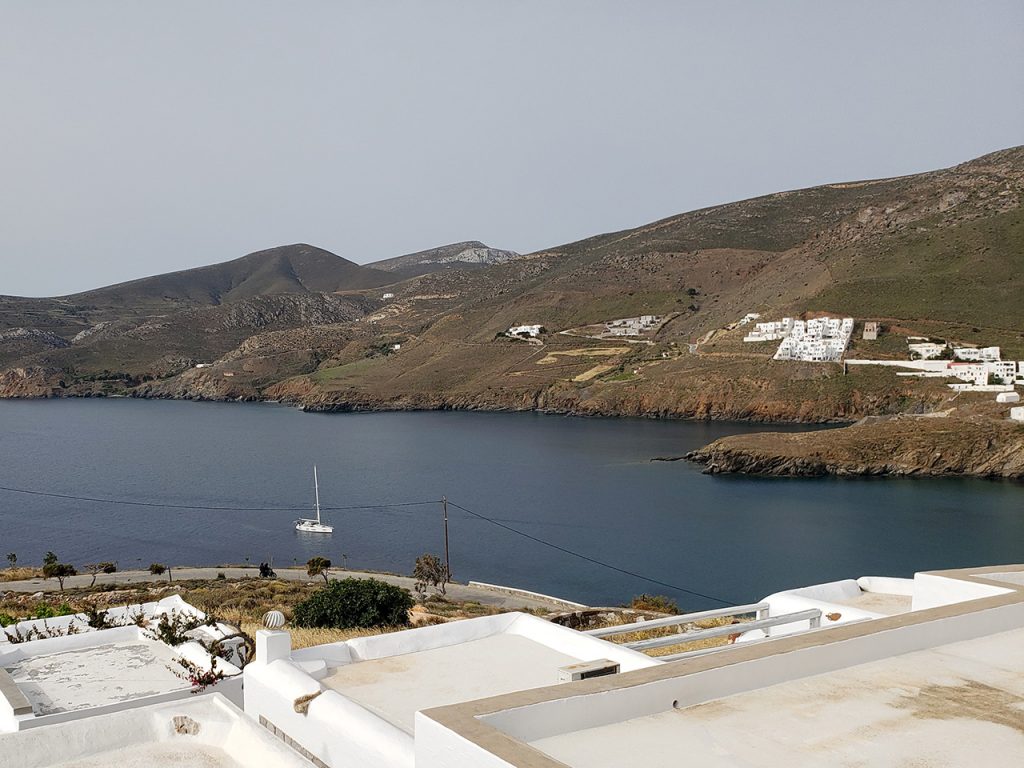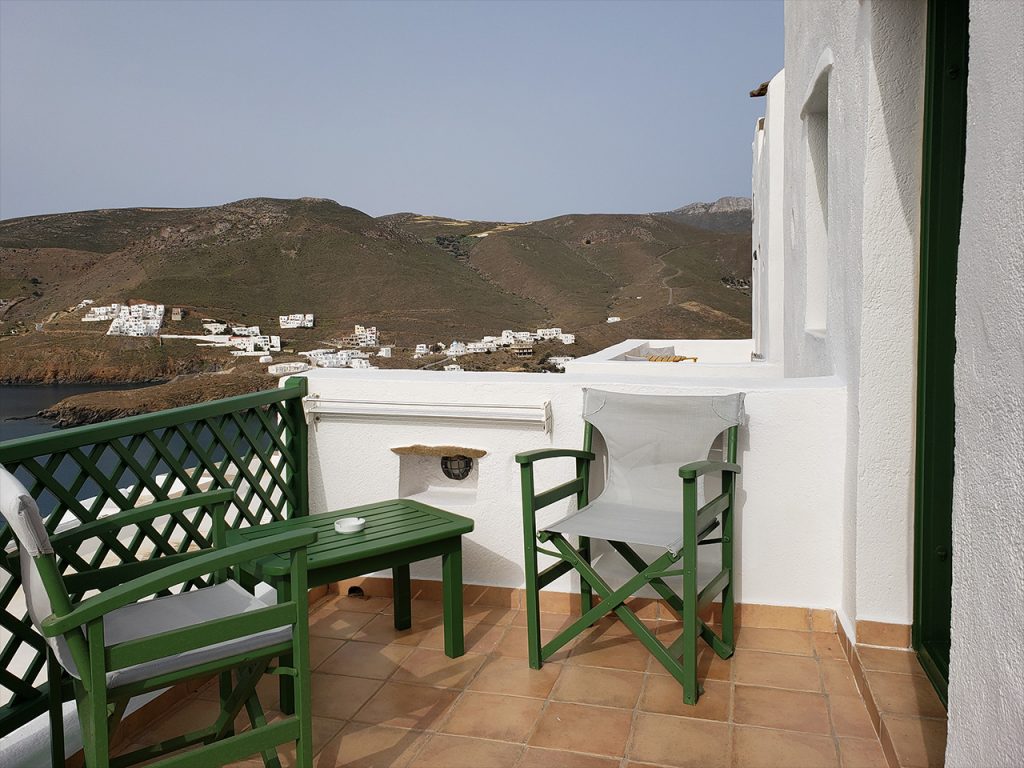 The houses are only a few years old but are built as somewhat modernized versions of the traditional houses of the island, with thick whitewashed stone and concrete walls, flat roofs, and small windows protected by wooden shutters. The white helps reflects the sunlight during hot summers, keeping the interiors cooler. Windows and doors are an opportunity for some colourful personality.