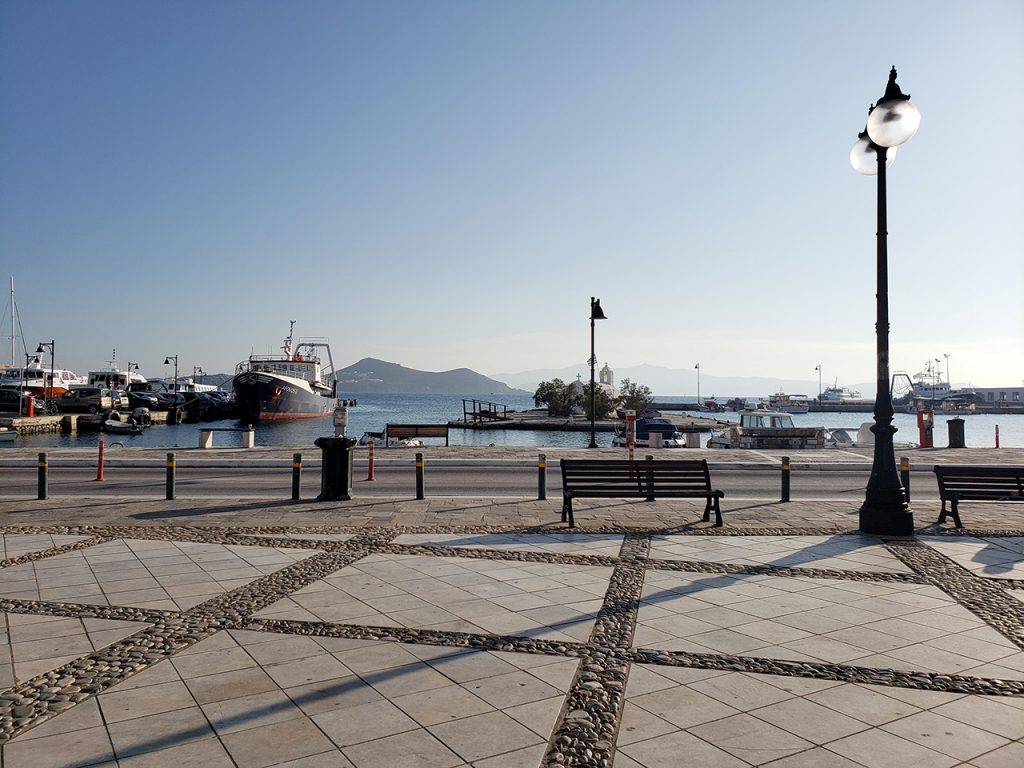 The port area of Naxos Town is where nearly everyone arrives or departs the island by water. The very large ferries run regularly, and there's a vibrant strip of restaurants, cafes and bars ready to serve them.
The vibe is touristy and most signage and menus are in English first, but there are some very good restaurants mixed in with the usual sub-par suspects. There's a nice mix of high and lower-end places, and businesses focus on different demographics, so you can usually find whatever you want. We particularly enjoyed great dinner at Taverna Naxos, a hearty breakfast at Kaps, and the incredible pita wraps at Yasouvlaki!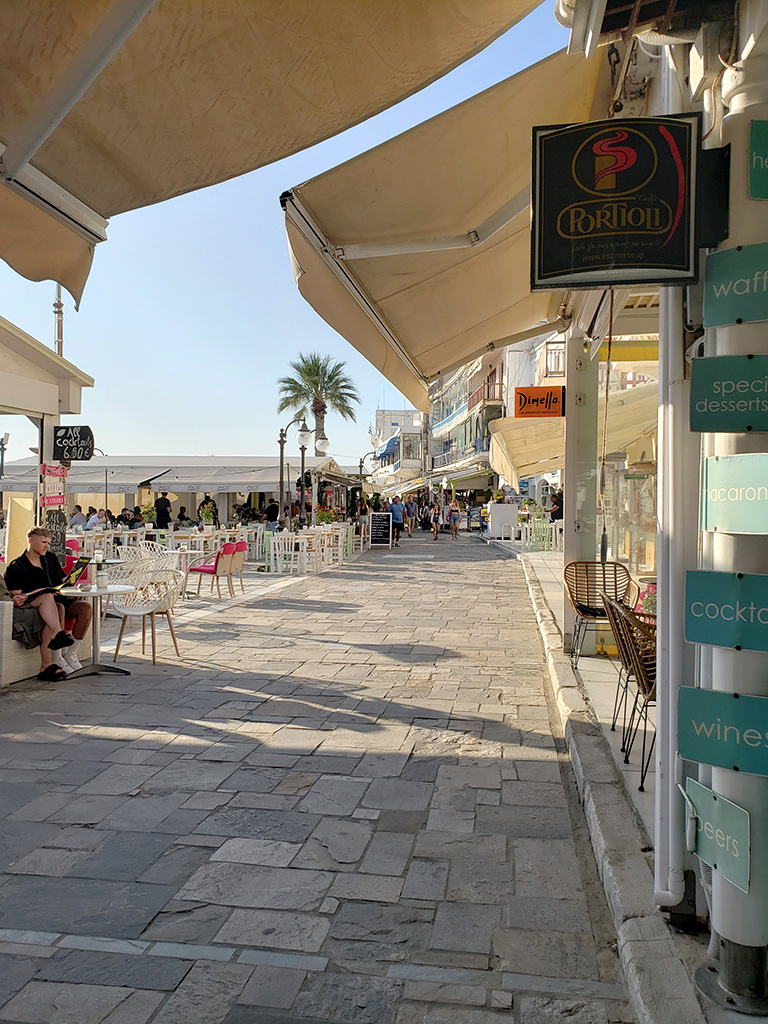 The main strip is about half a kilometre long, with a pedestrian walkway separating the businesses from their patios. Without harsh winters the patios are more permanent than what we are used to in Toronto, and the decor and furniture is as comfortable as sitting inside. Other restaurants have the spaces above the ground level businesses, with terraces that look over the port and out on to the water.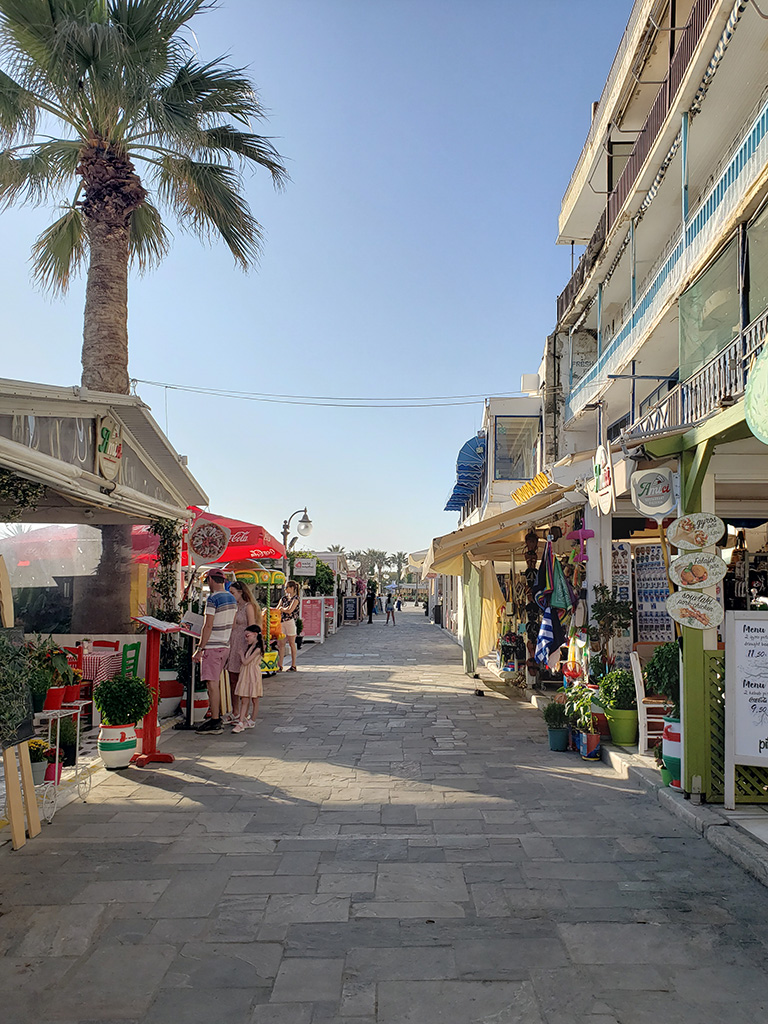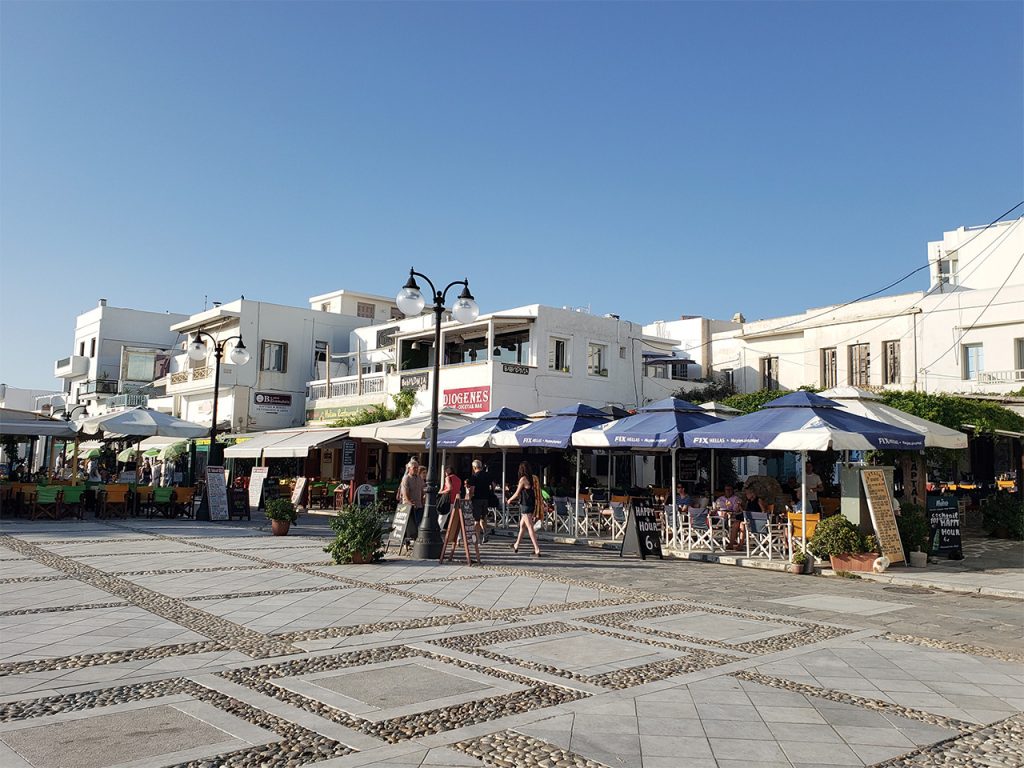 At one end of the strip is a larger open square, capped with a statue of Petros Protopapadakis, a man born in Naxos who was Greek Prime Minister for 3 months in 1922 before being overthrown and executed. In the evenings, the square fills with local kids playing soccer.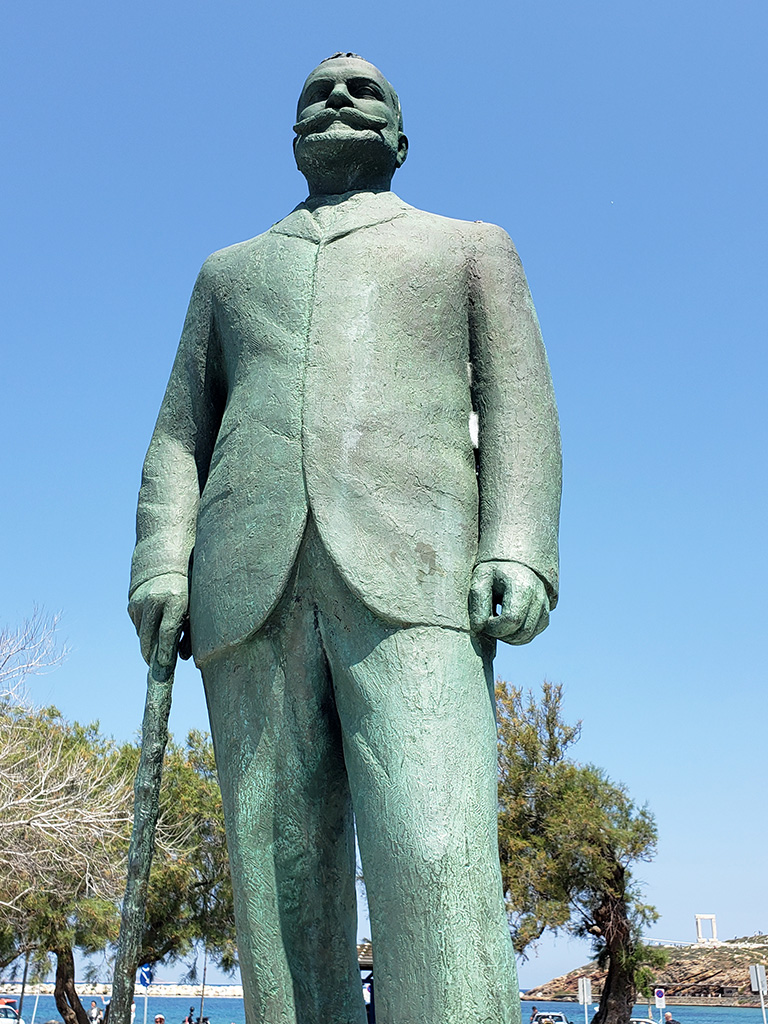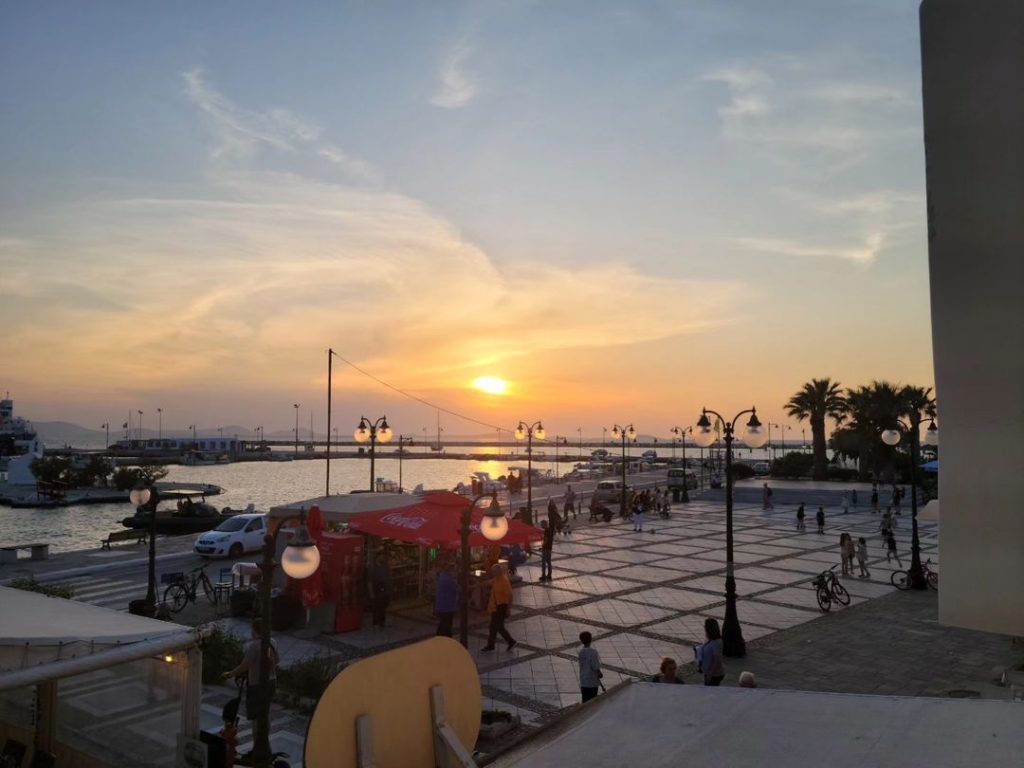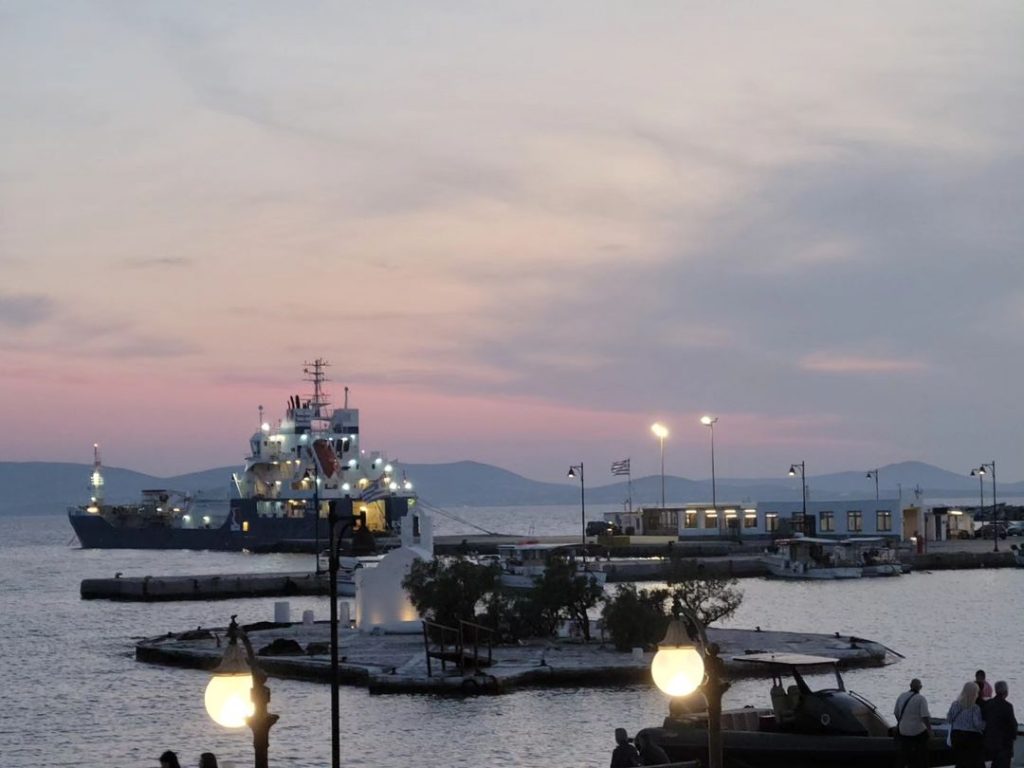 One unusual sight in the harbour is the Church of Panagia Mirtidiotissa, which sits on its own tiny little island a few dozen feet from the shore. The icon associated with this church is celebrated annually on September 24 by faithful locals who visit the church by boat.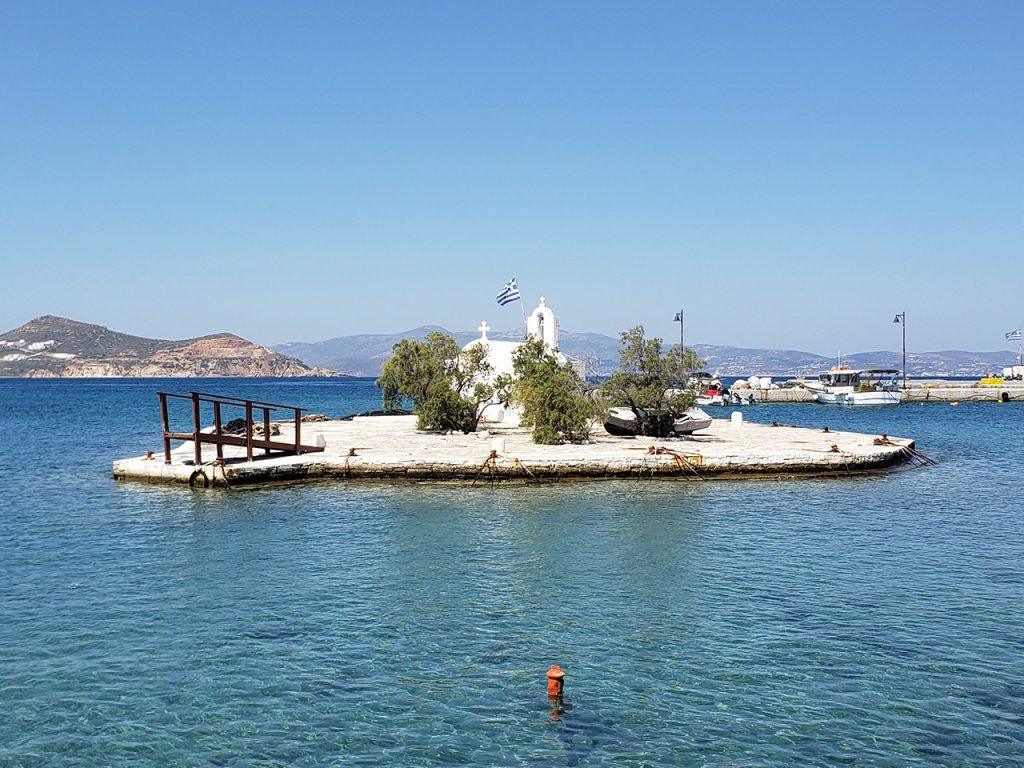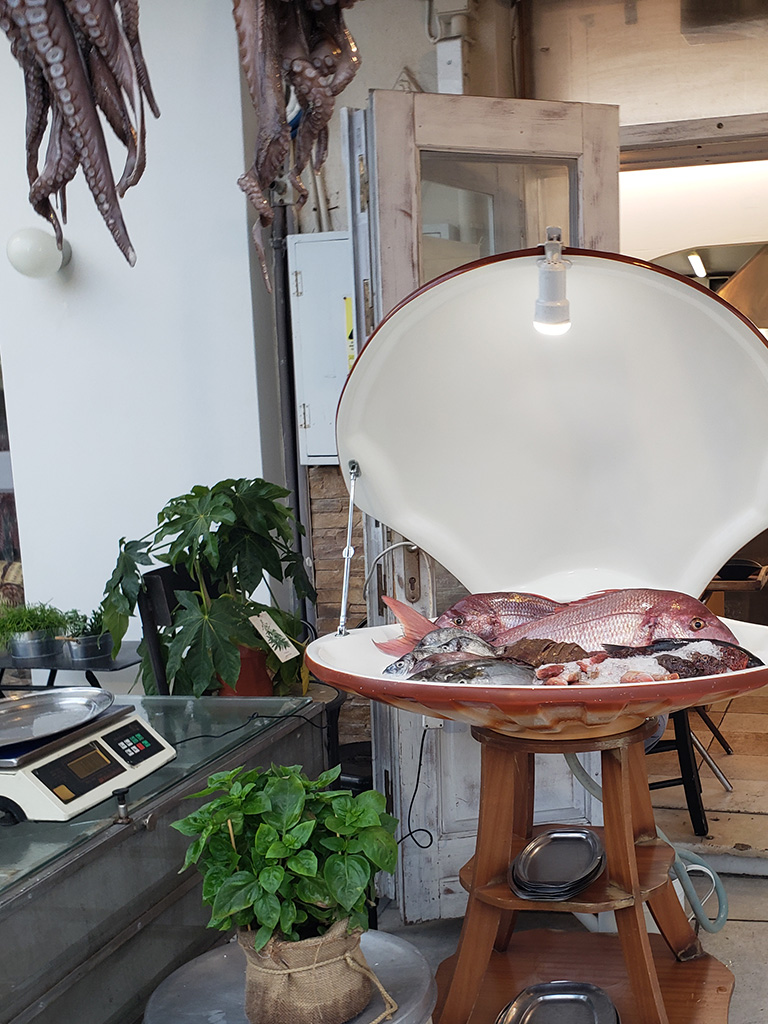 There's a seafood place on the strip that displays different fish in this giant ceramic clam every day. This is also the first time we've come across the famous Greek scene of octopuses hanging to dry.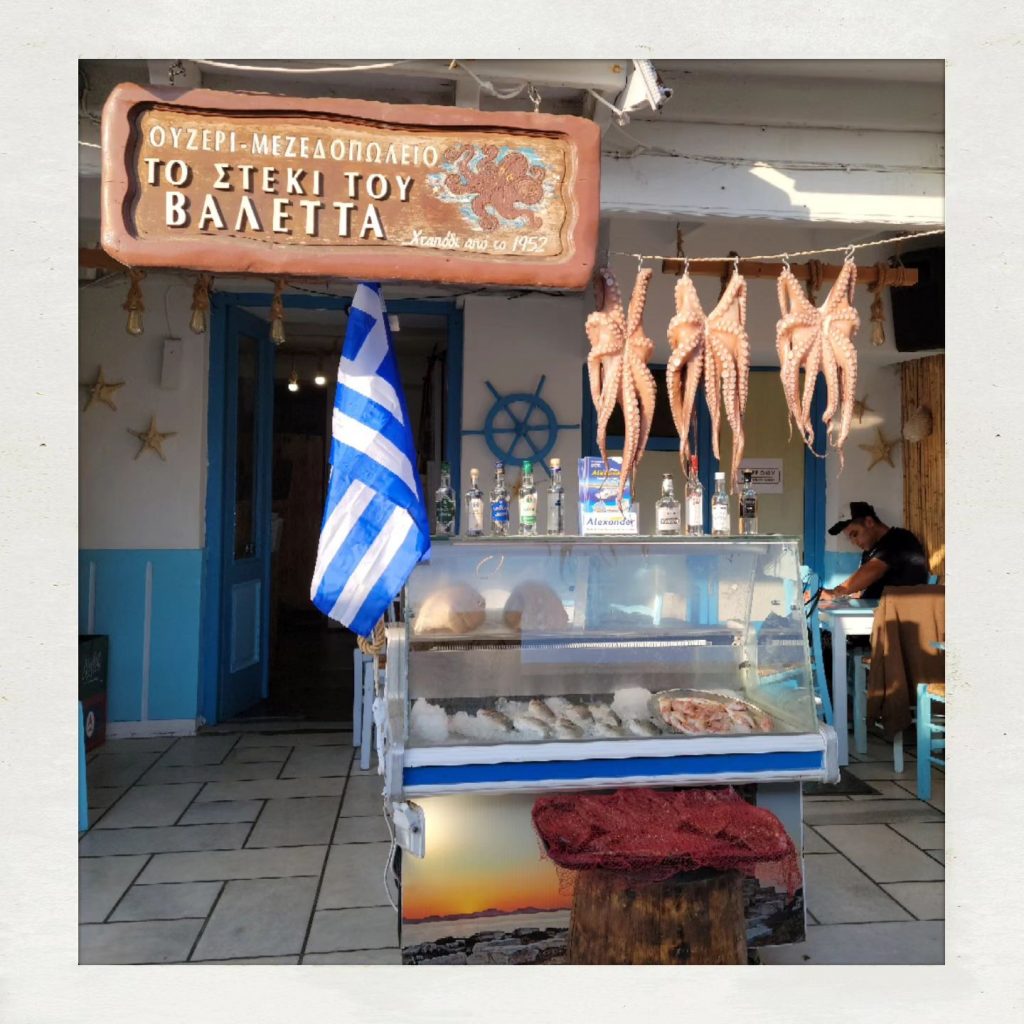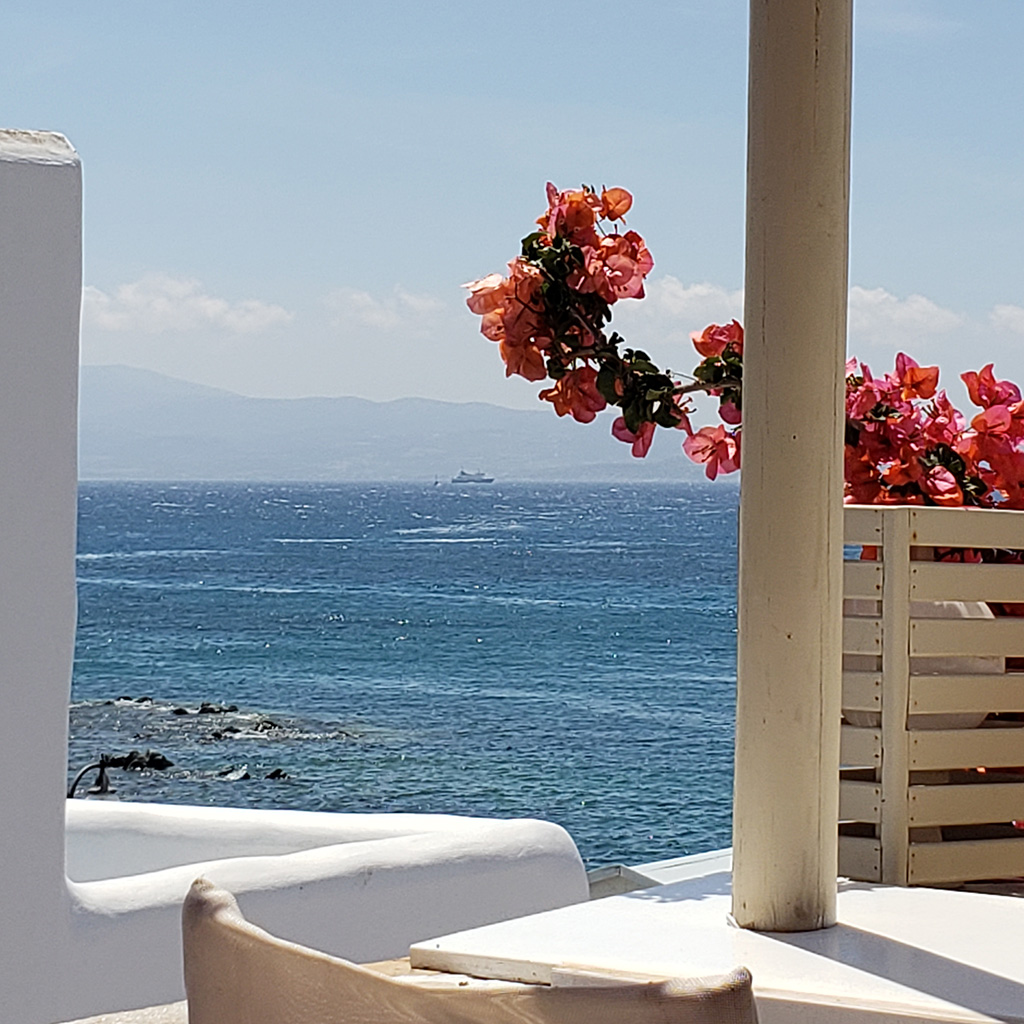 We had drinks and a light lunch at Flamingo, sitting on their Instagrammy flower-filled terrace just above the strip with nice views down to the water. This is a party place in the late evenings, but we visited at an uncool hour and had the place to ourselves.