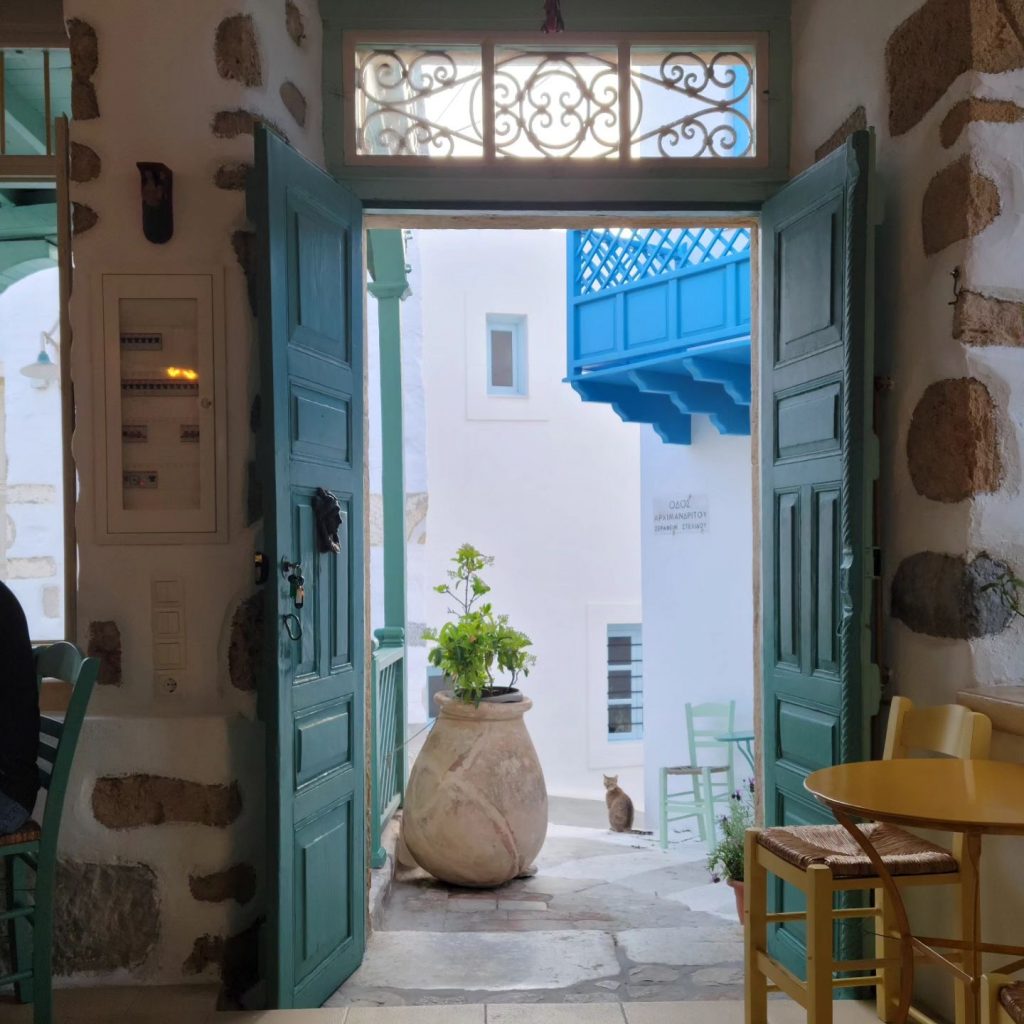 Apanemiá is a small kafenio hidden in the backstreets of the Chora at the base of the Astypalea castle. They have very nice tables tucked around the surrounding laneways, but on the windy night we visited we chose to sit inside.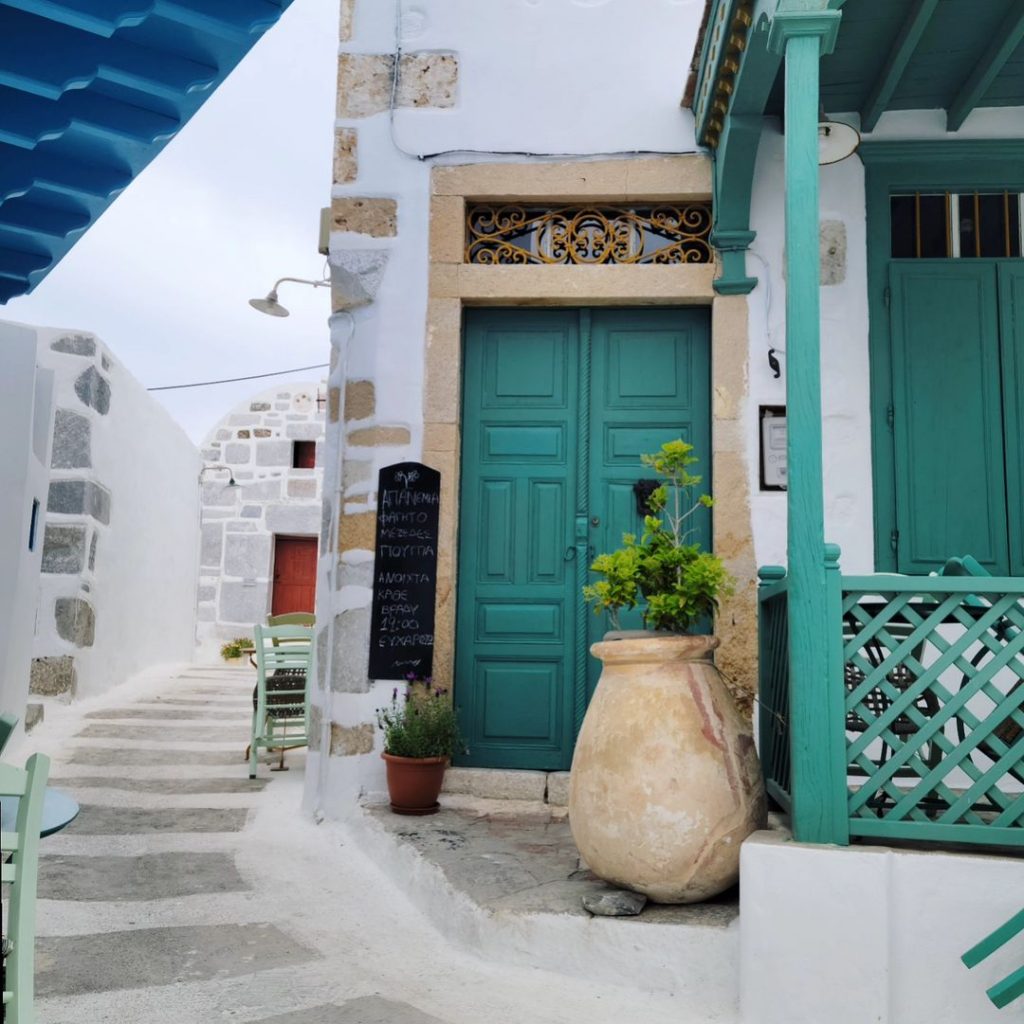 The restaurant is run by only two people, a woman hard at work in the open kitchen, and a man who navigates the customers, patiently walking each table through the hand-written menu for the day. There was a bit more of a language barrier than usual, and lulled by weeks of almost-perfect English-speakers, I missed a golden opportunity to practice some of the basic Greek phrases I had attempted to learn before our trip.
These were some excellent non-meat dolmadakia: pickled grape leaves wrapped around rice and herbs.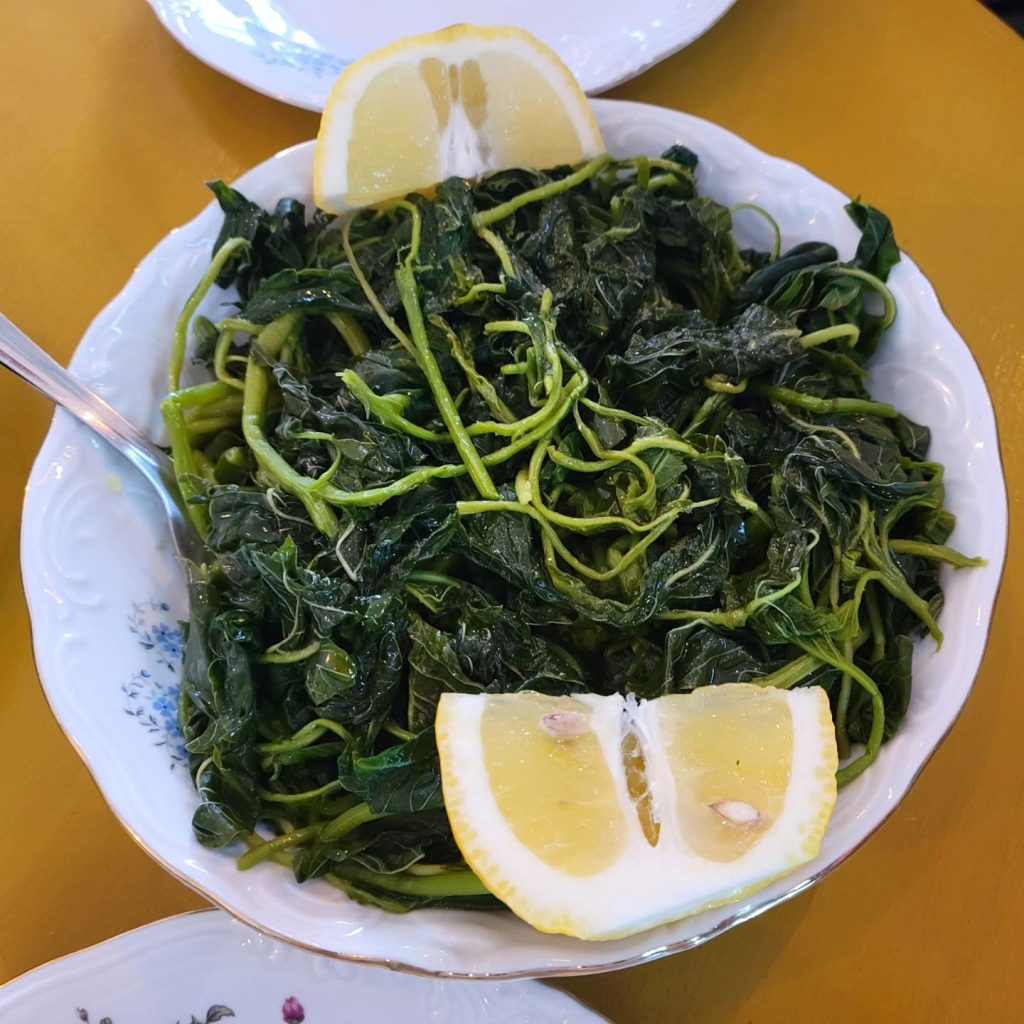 The horta were also very good: boiled greens with olive oil, lemon and salt. These were were a touch more al dente than some we've had elsewhere, which made them almost a cross between a cooked dish and a salad.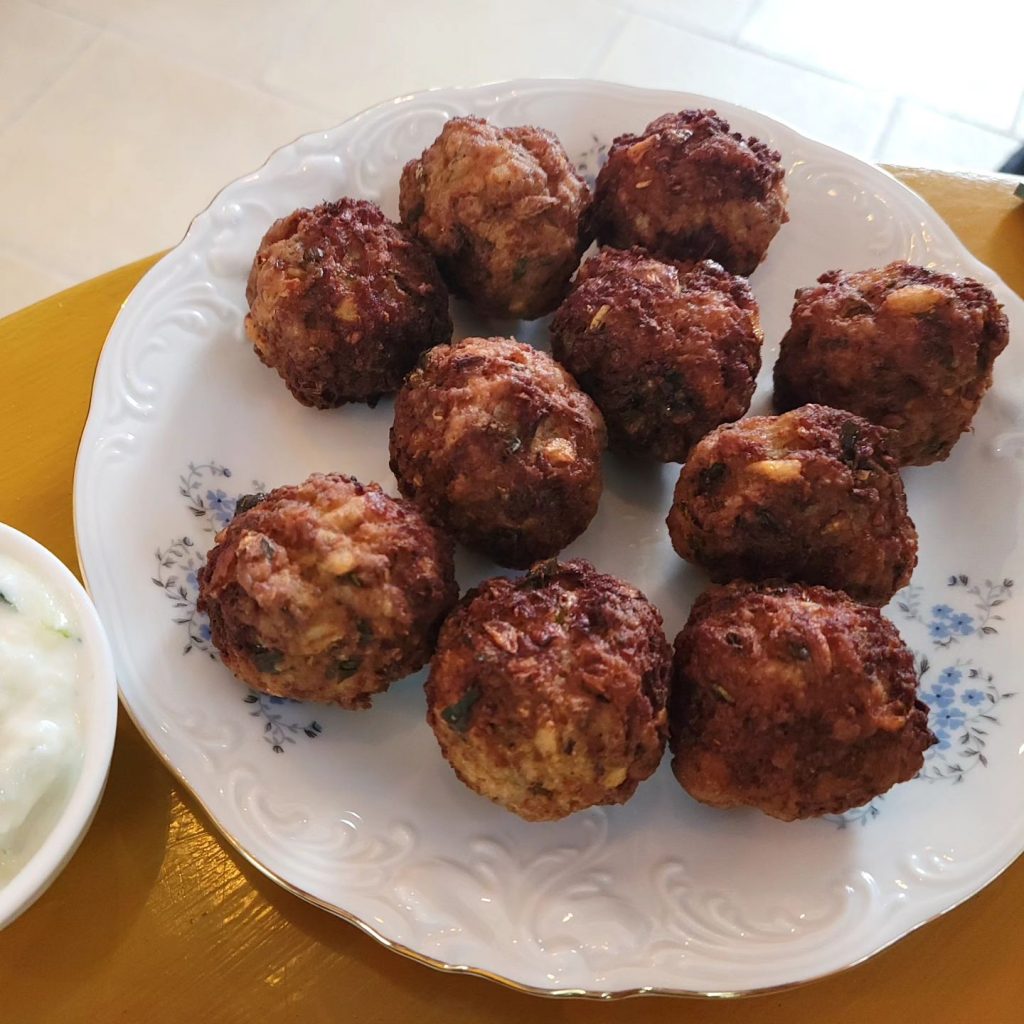 To go with the vegetable dishes we had meatballs, classic pork and beef, quickly fried to give the outside a nice crispness. We find the tzatziki sauce is Greece to be much more enjoyable than that we've been served back home: the garlic is only one subtle note in the mix, rather than a harsh, acrid garlic blast.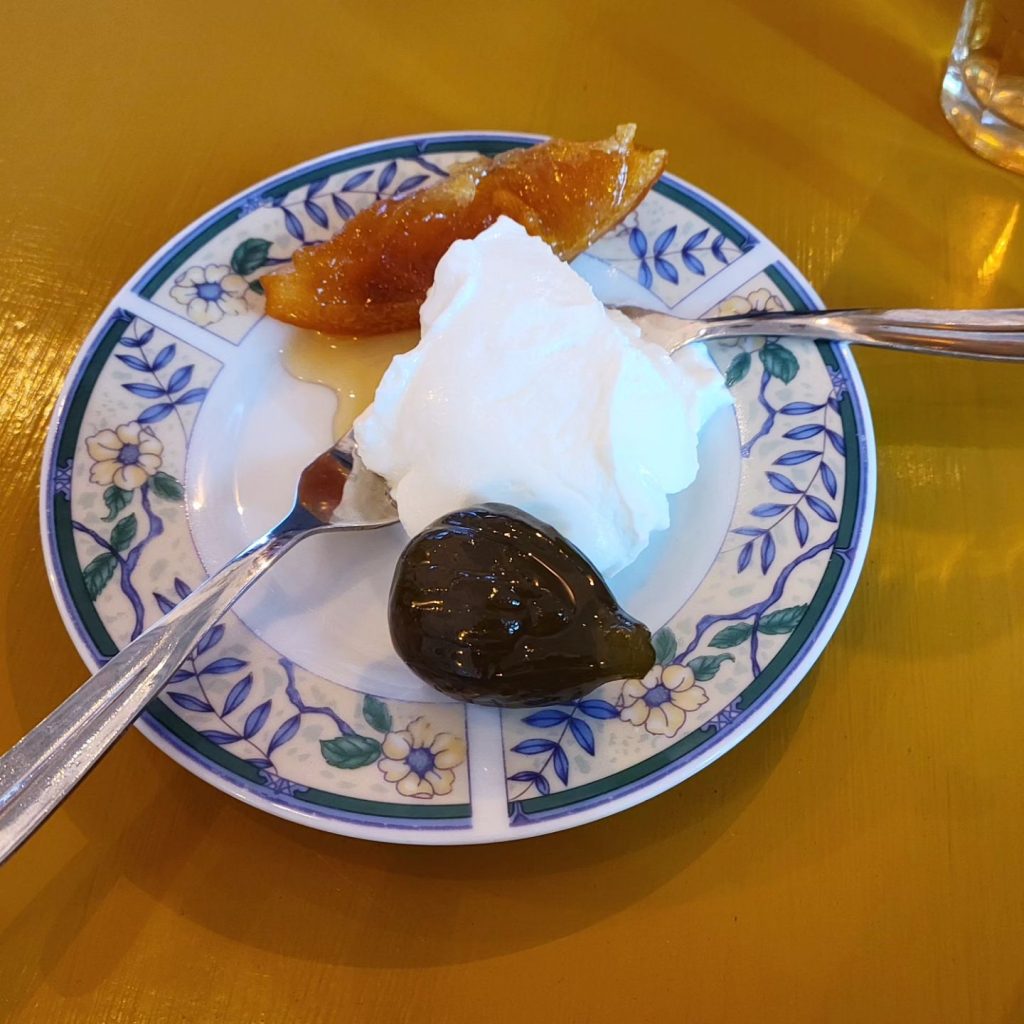 The simple but delicious dessert was Greek yogourt with preserved orange and fig. Not too sweet, with a nice mix of spices and flavours.