We're staying at an Airbnb just off the Leith Walk, roughly halfway between central Edinburgh and the Leith Shore.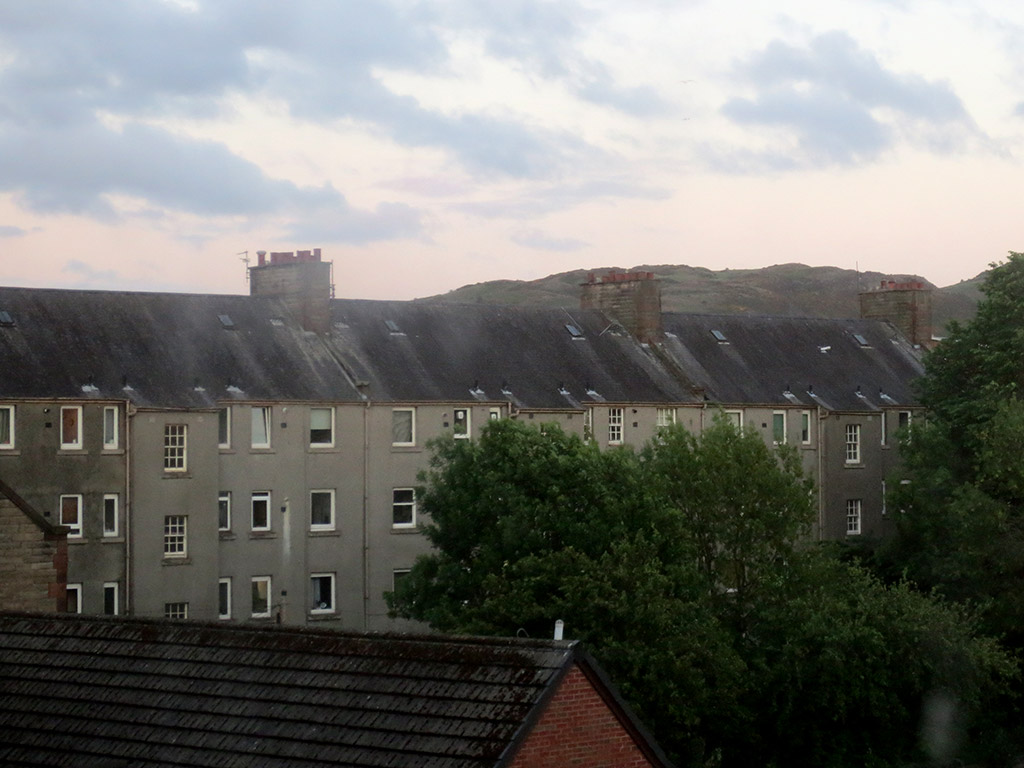 Leith has traditionally been an area of industry and shipbuilding. After WWII the area fell on hard times, and later became famous as the setting for the Trainspotting novel and movie. Leith has now heavily gentrified but still maintains some character.
Our Airbnb is in the top floor of a former tenement building, with view looking south to Calton Hill… and directly down onto a Lumber Yard, which starts operating forklifts at 8am.