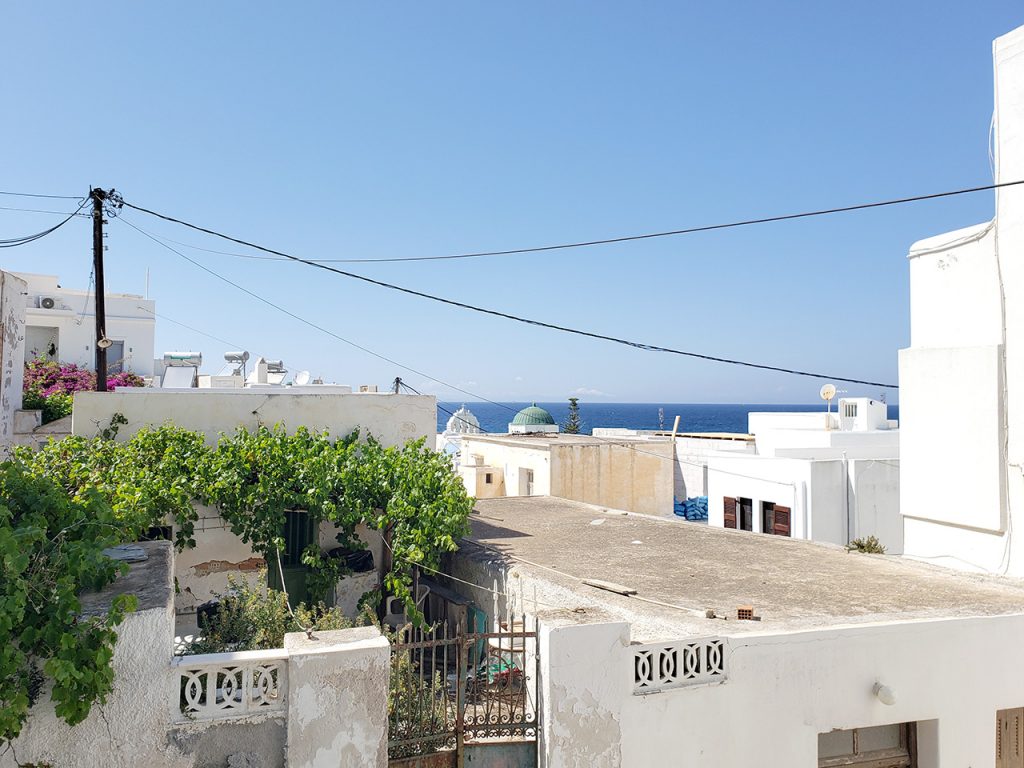 After our stay on tiny Astypalea, we took an early-morning ferry to the island of Naxos, the largest island in the Cyclades group. We are staying in Naxos Town (Chora) where there's a lively port area with many restaurants and bars, as well as a fascinating labyrinth of streets that lead up to a Venetian castle.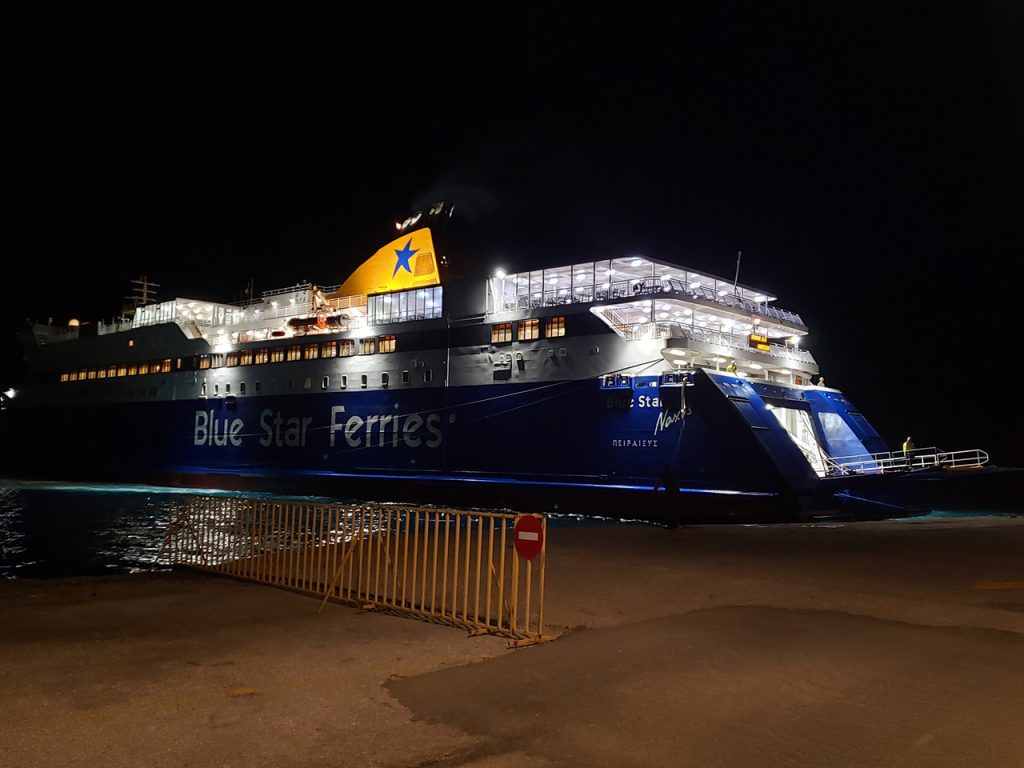 Our travel day started in the middle of the night, with a 3am alarm clock for a 4am cab ride to the Astypalea port for a 5am ferry. It was a Blue Star ferry, one of the largest ones in Greece, midway on a longer journey between the island of Rhodes and the Piraeus port in Athens. It was already pouring rain when we headed out, and would continue to do so for the rest of the day on both islands.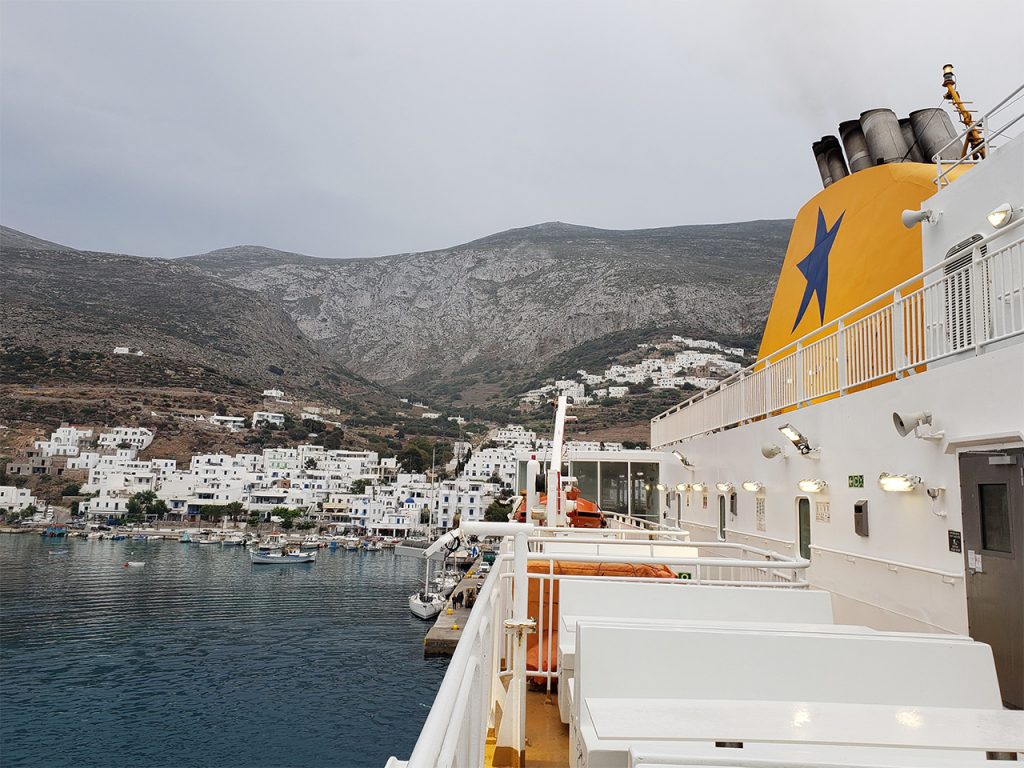 The predawn darkness and steady rain meant that we stayed in the interior of the ferry, spending nearly four hours in the cafe area. But when we stopped along the way at the island of Amorgos I did venture up on deck for some photos. When we travel by ferry again next week on our return to Athens I hope we can spend more time on the deck enjoying views and sunshine.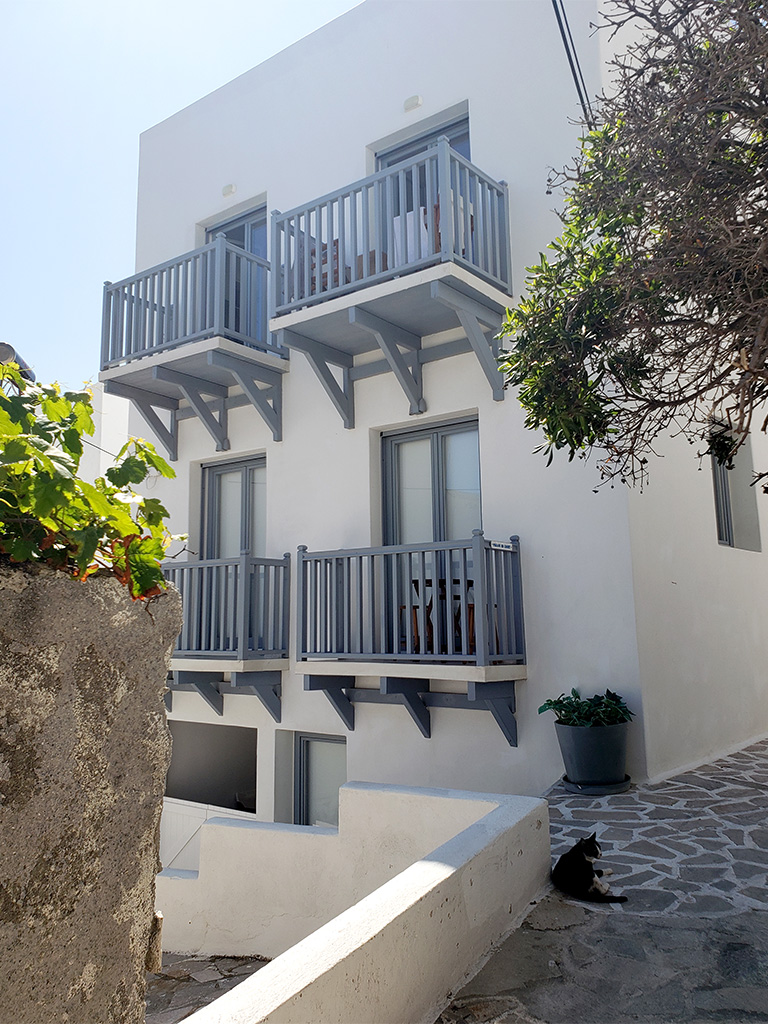 We were lucky to have early check-in to our rented apartment, and were glad to have prearranged a cab at the port to take us on the short but very steep drive to where the host was waiting. It's in an old but nicely renovated building by the foot of the castle, and has two small balconies with an interesting view to the sea. However, the pedestrian-only street outside the window is very close so there's not a lot of privacy from anyone walking by. These photos are from the next day, when it was sunny.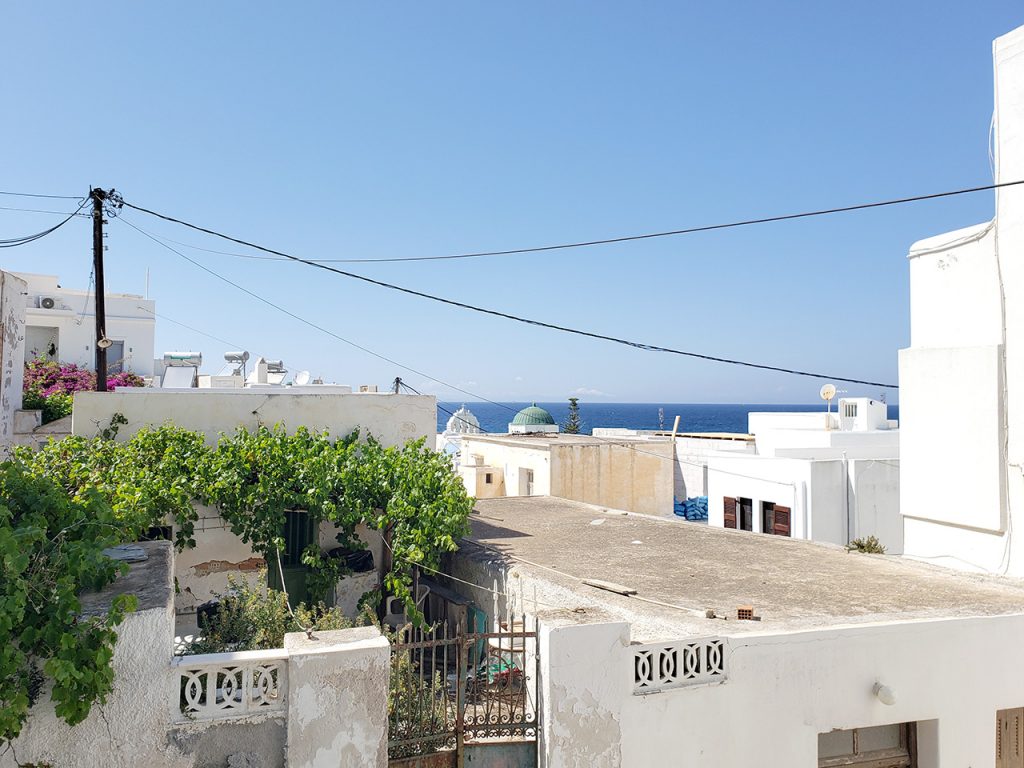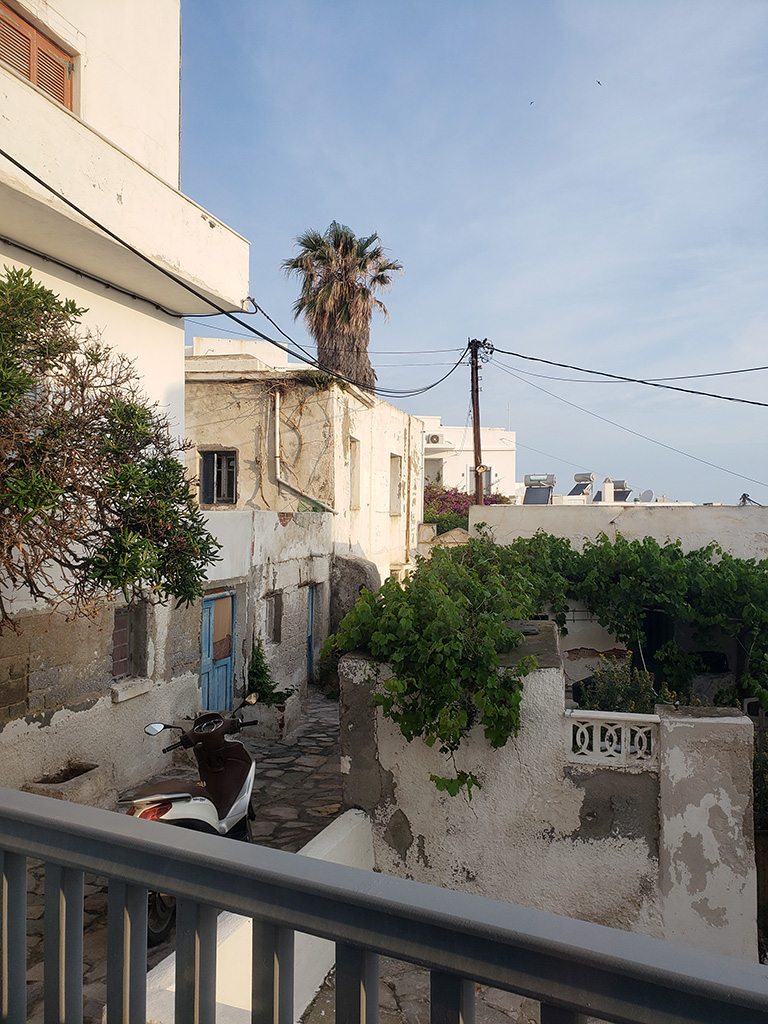 There is a gang of cats that hangs out beside our apartment and they like to brawl and howl in the early morning. The rest of the time they just stare suspiciously at passersby.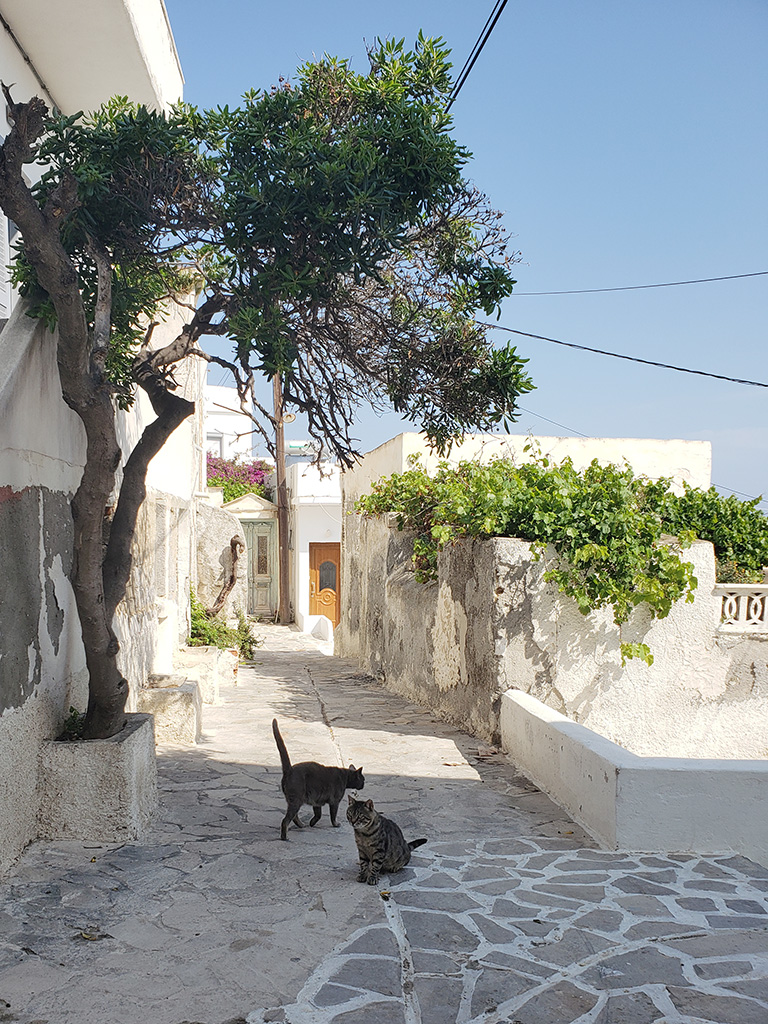 For our first day, it rained and rained, and we tried to ignore it and walk around a bit but things were pretty dreary and the single umbrella we packed proved inadequate. The narrow stone streets turned into small rivers, and some were quite slippery. Many cafes and bars were closed. It would be a very different story in the next days when the sunshine and crowds returned.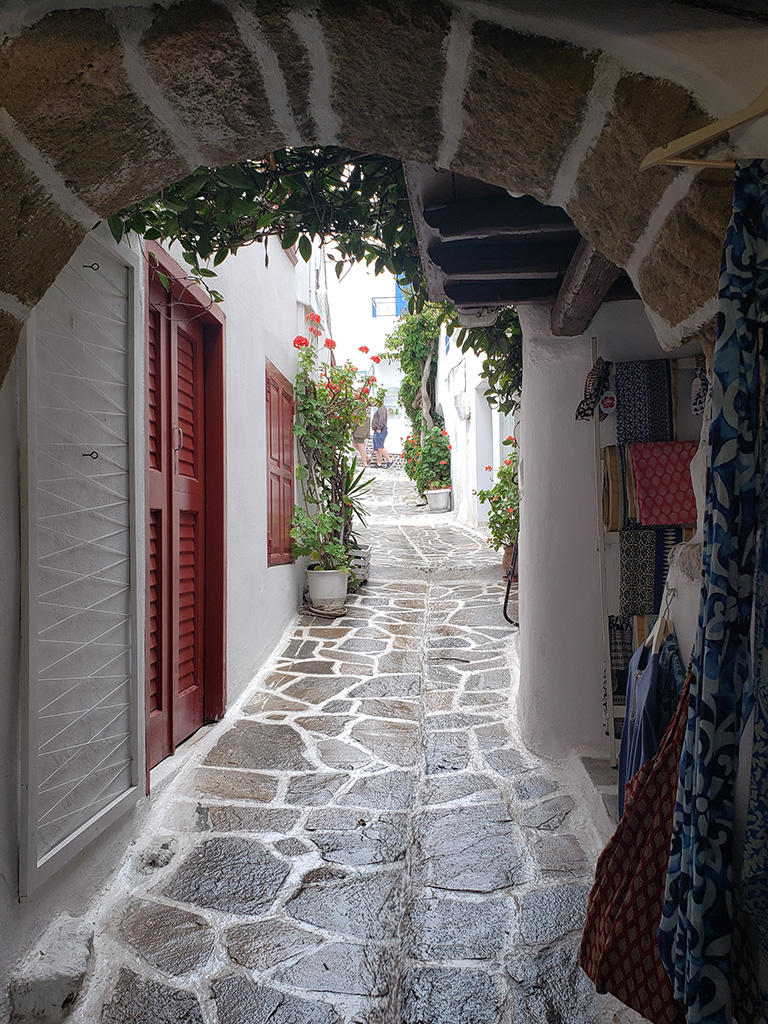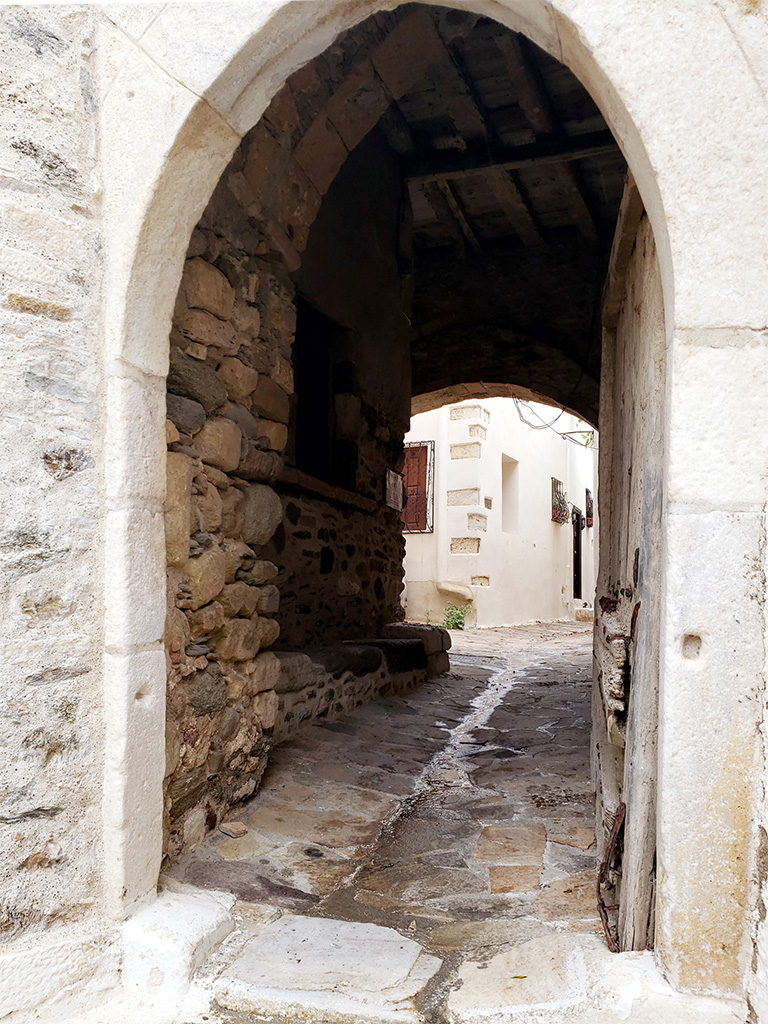 We salvaged the rainy day by finding a table on the covered patio at the very excellent Taverna Naxos where we enjoyed one of the best meals our our trip so far.