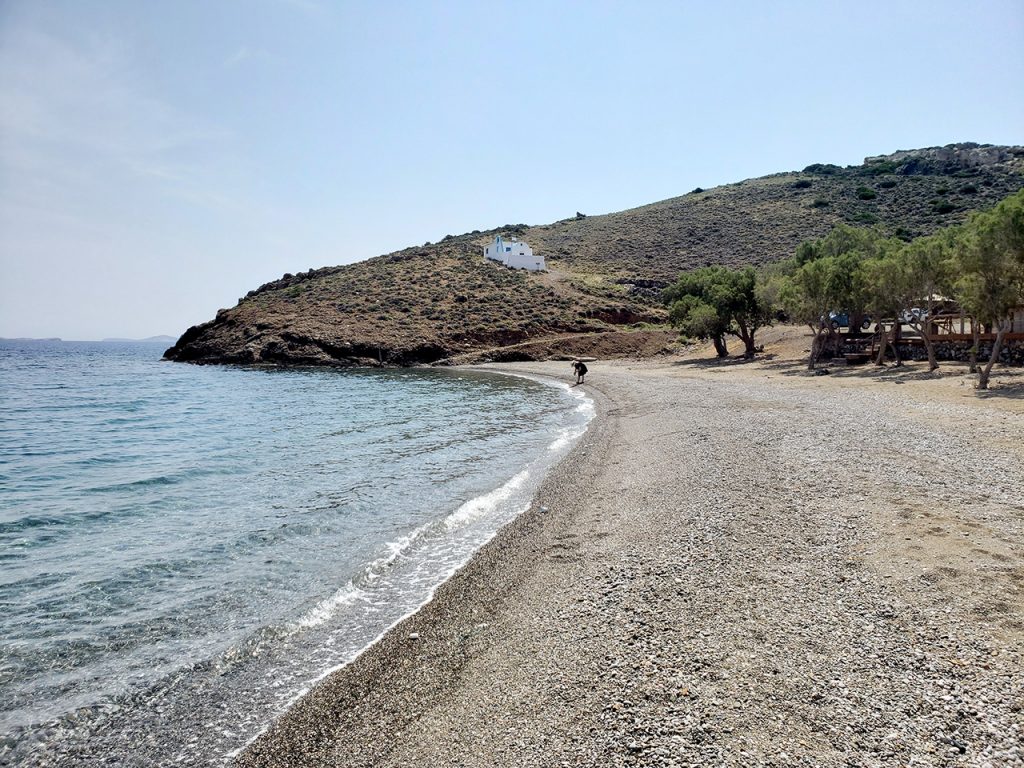 West of the Chora in Astypalea there are several remote coves with beaches. We were told Konstantinos Beach is the most accessible, but the first time we tried to reach it we found parts of the road washed out with gravel and rocks that had spilled down from the hills, so we ended up turning around. A few days later we tried again and were happy to see the road had been freshly graded and we were able to complete the drive quite easily.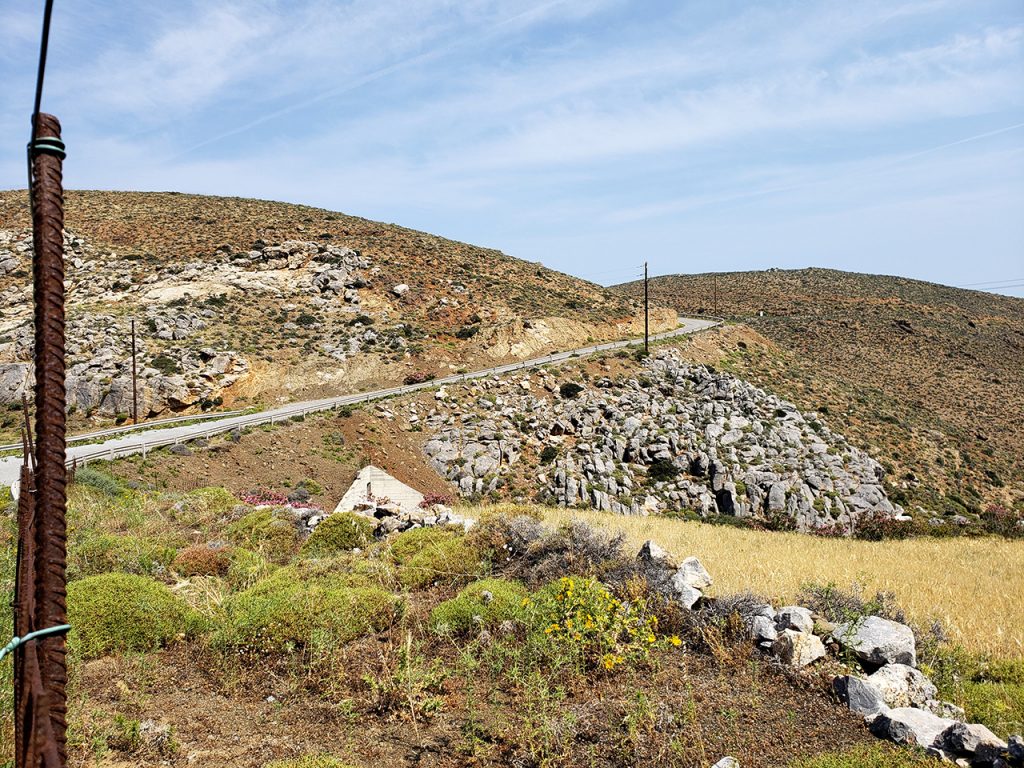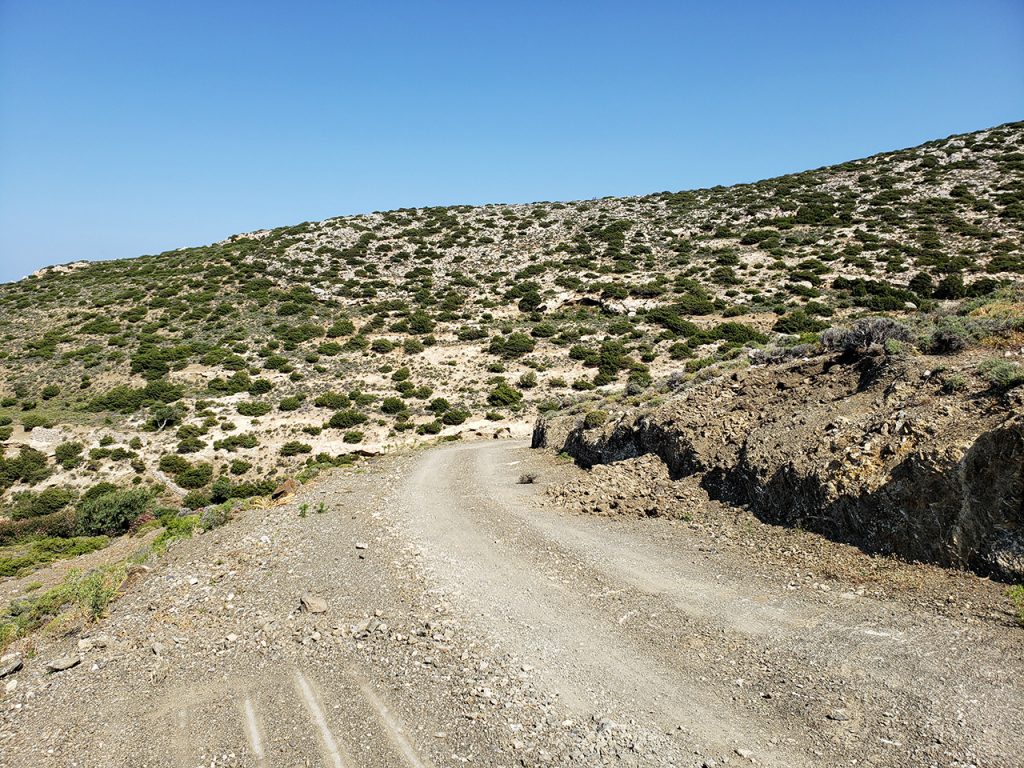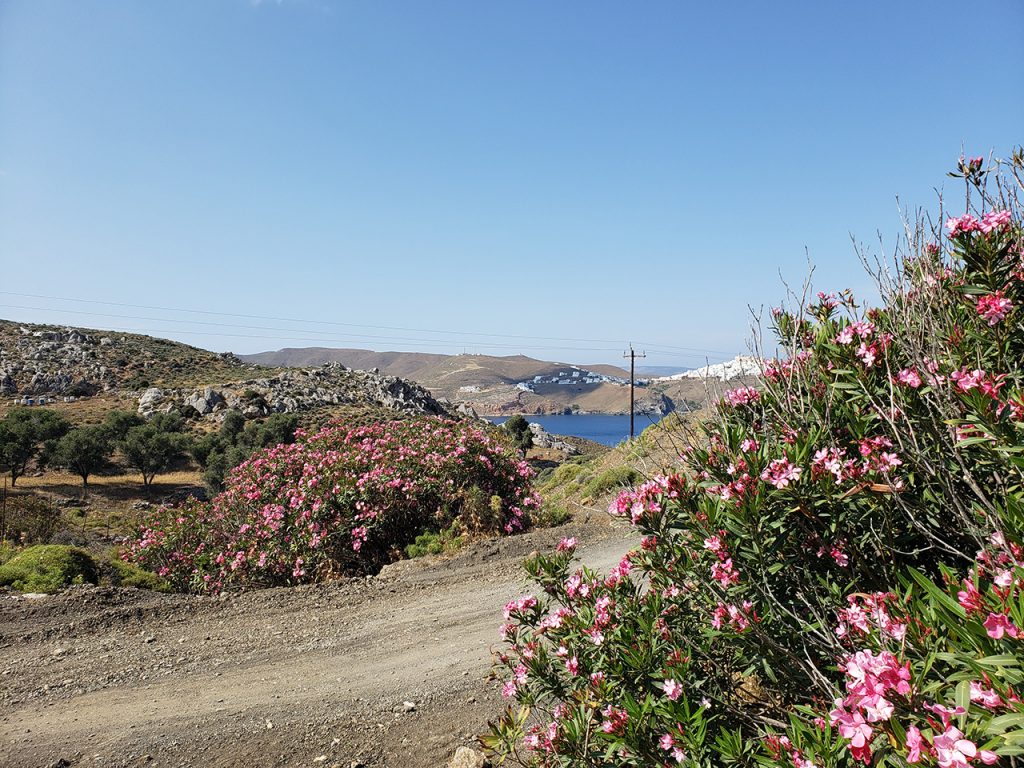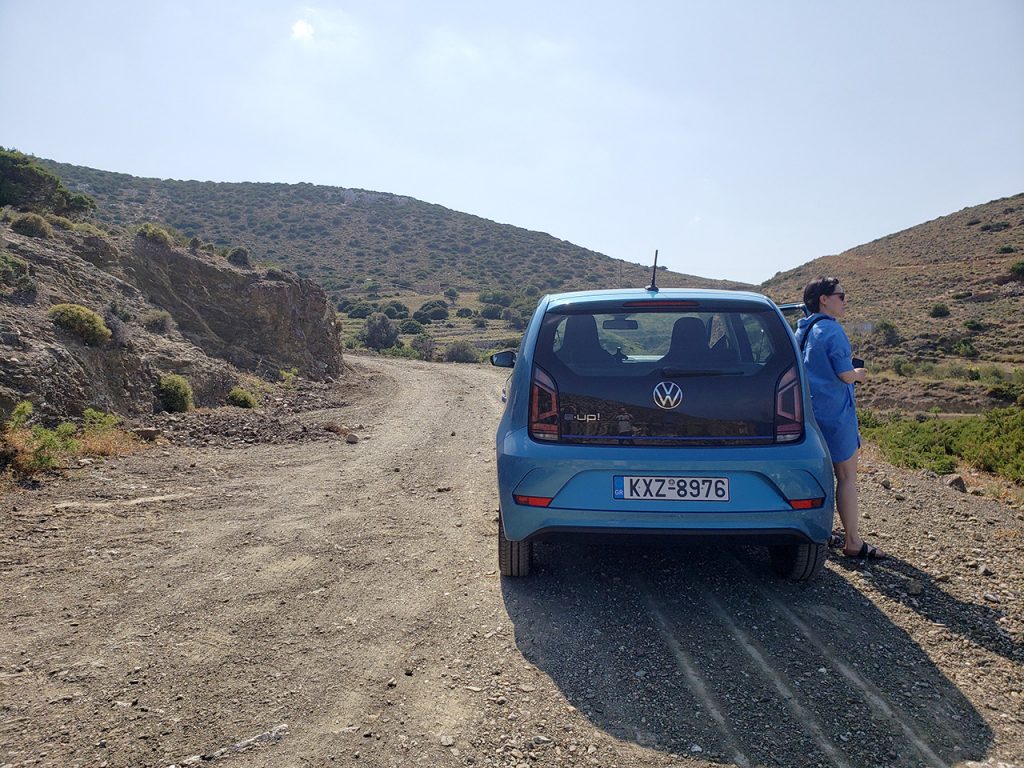 As is customary, we stopped along the way a few times and took photos of the harsh and beautiful scenery.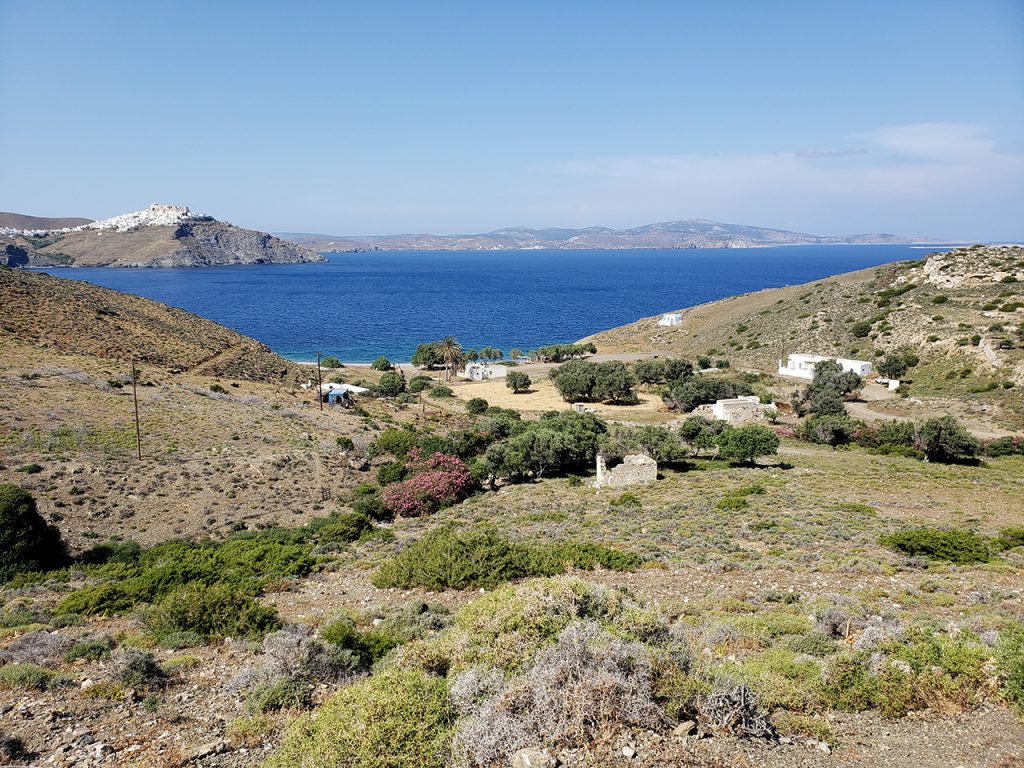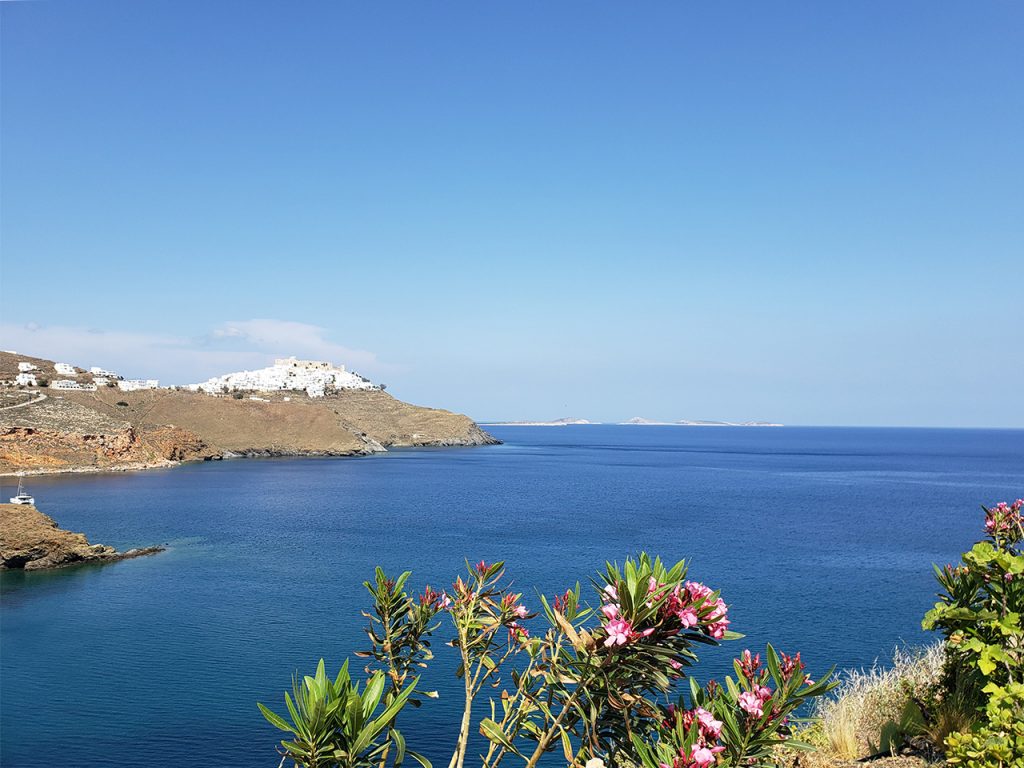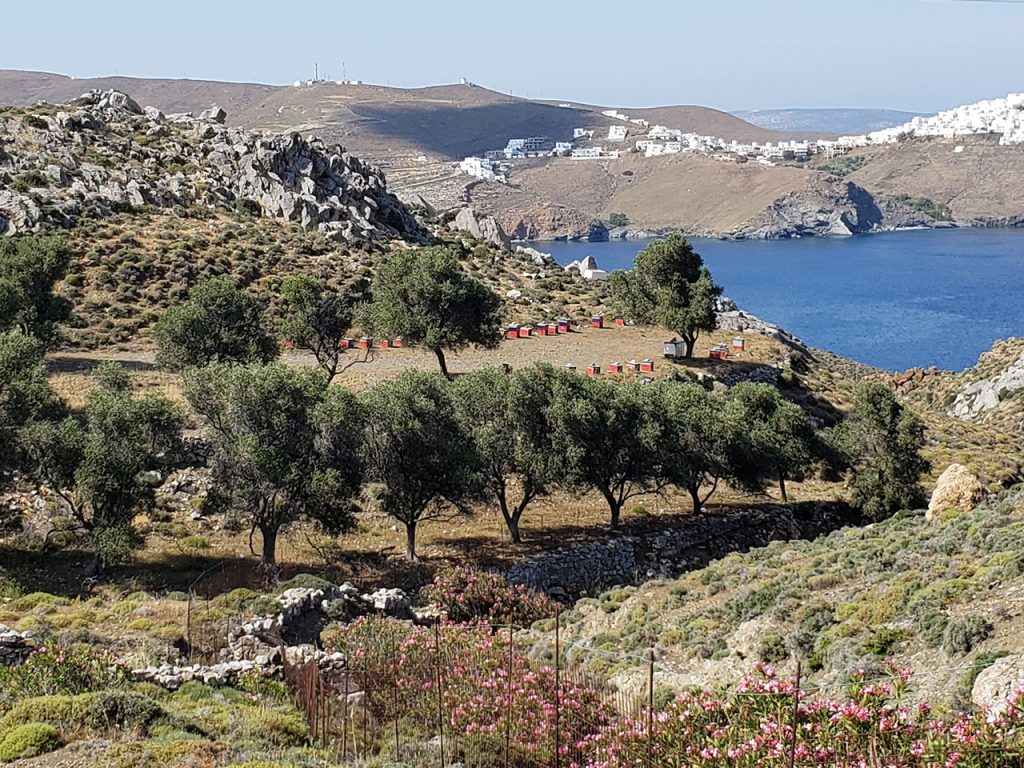 Astypalea is proud of its local honey, and we enjoyed it at breakfast every morning. On this drive we passed rows of red boxes. We could hear the distant buzz of the bees. Close enough, in my opinion.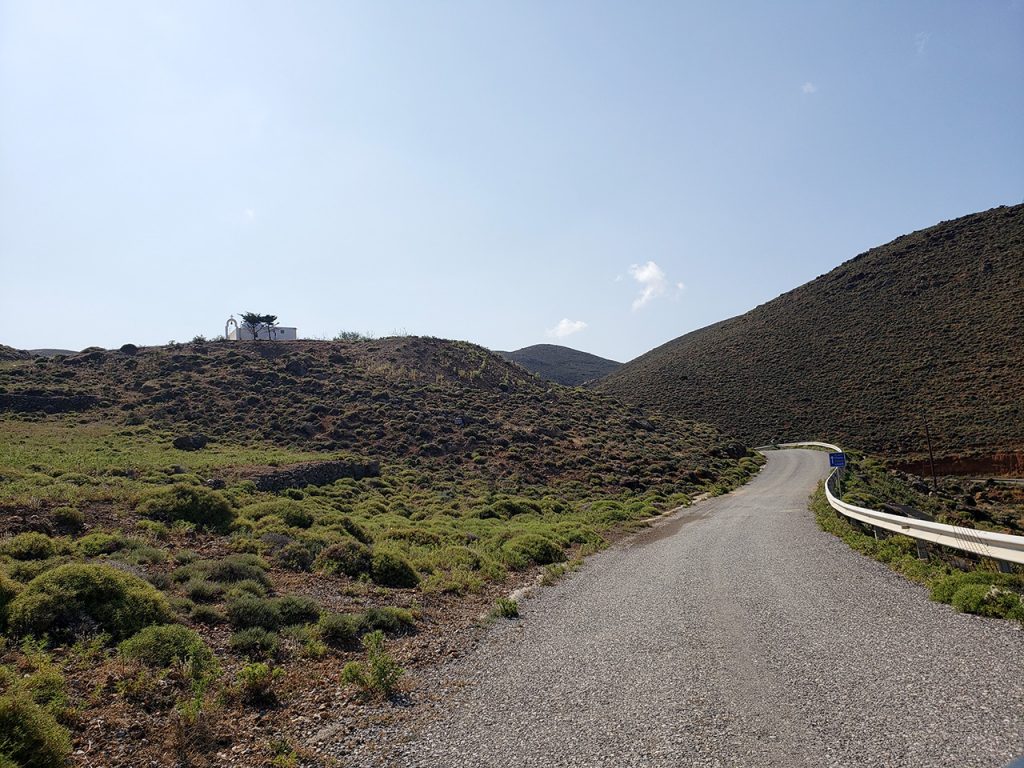 We caught glimpses of a small church dedicate to St. John (Άγιος Ιωάννης) on a hill off the main road.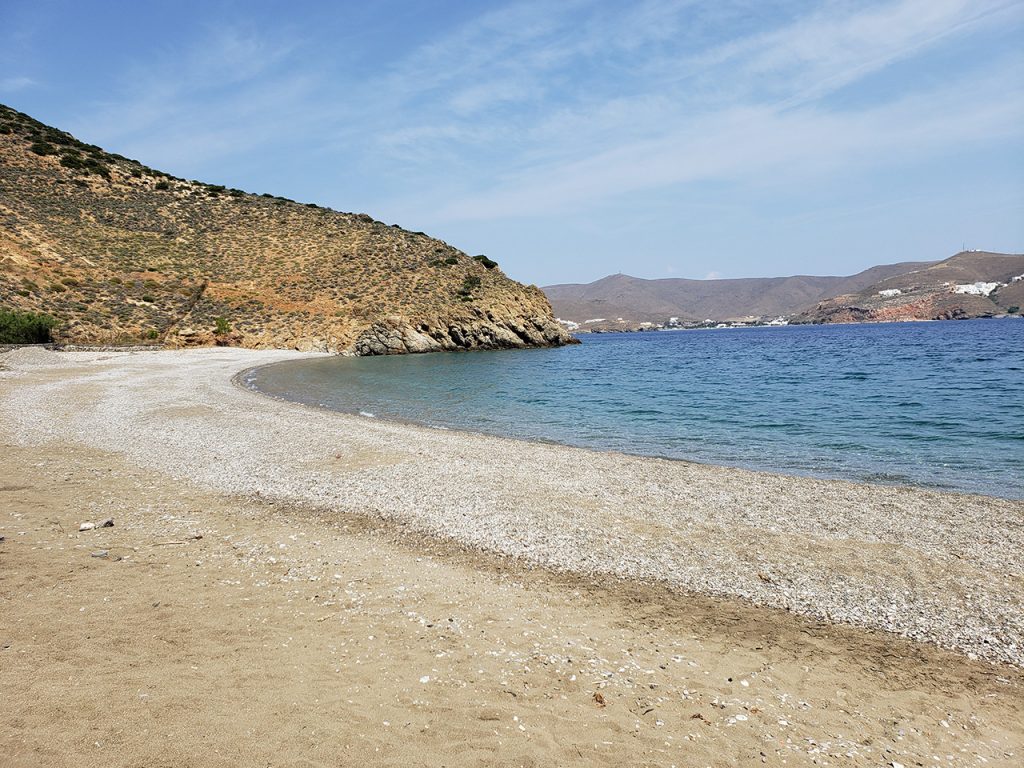 Making our way successfully down to the beach, we found only one other person, a friendly scuba diver who was asking about the viability of roads to further beaches. We weren't going to brave them in our little car, but he had a small 4×4 so left to give it a shot. We have no idea if he made it.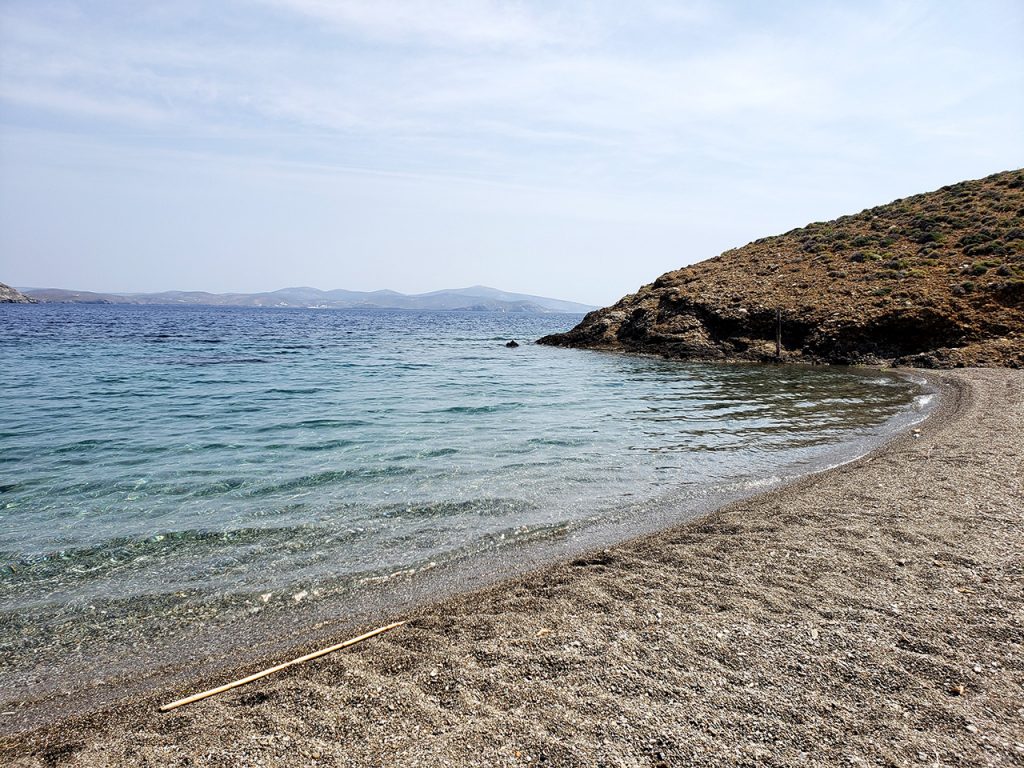 The beach itself is extremely nice, with a finer mix of gravel and sand and ridiculously crystal-clear waters. We didn't swim here, as we were heading to Livadi to swim later in the day when it would be hotter, but the water looked idyllic.
There's a small bar behind the beach that is apparently open in high season, but it appeared quite run down like it might not have been in operation for several years.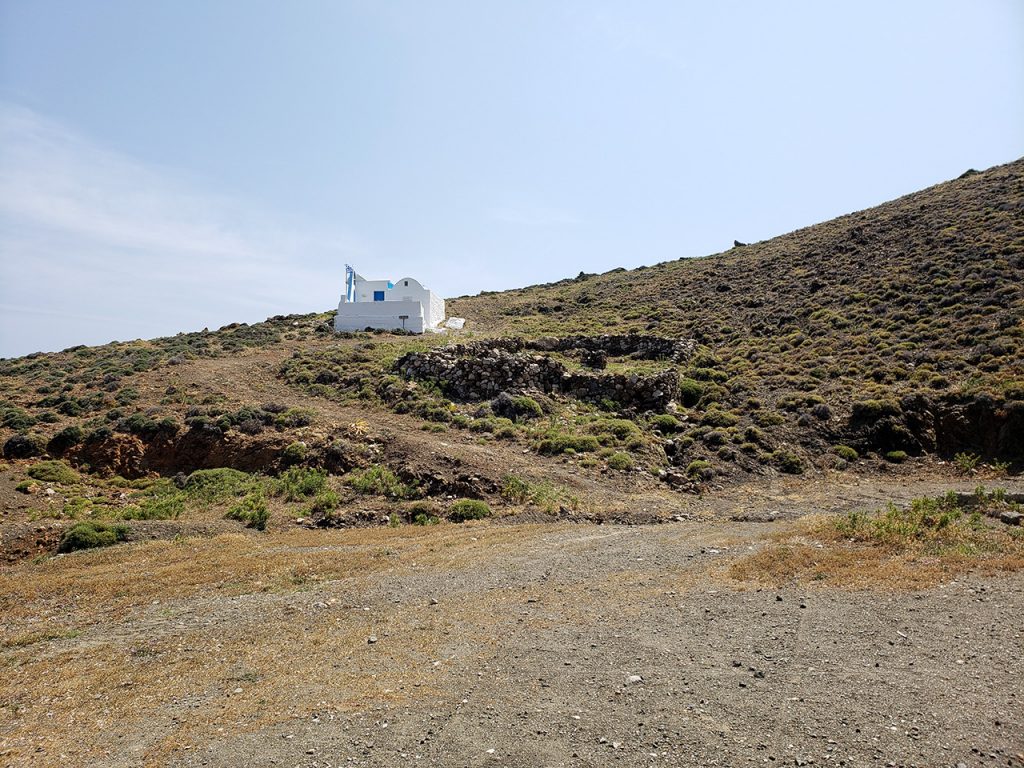 At one end of the beach, perched on a hill there is the small church of Agios Konstantinos (Άγιος Κωσταντίνος) so we hiked up the scraggy path to take a few photos.