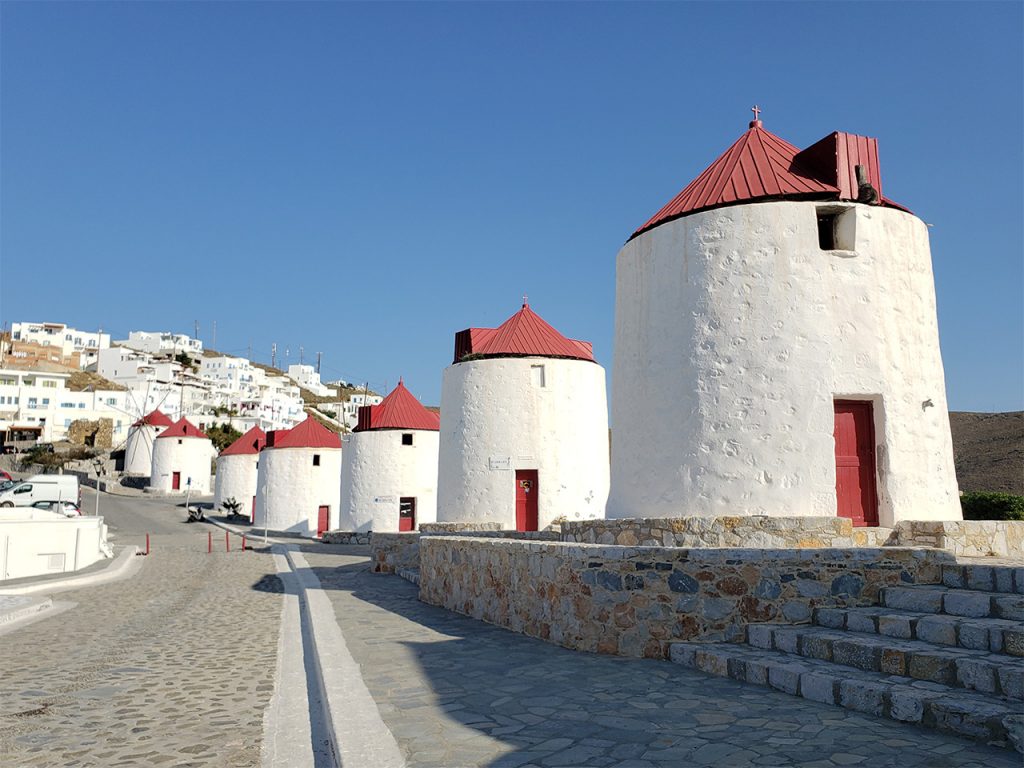 At the heart of Astypalea's Chora is a small, cobbled square adjacent to a row of cheery red and white windmills. The mills are obviously no longer used to grind grain, but have been maintained for other purposes. Many roads on the island seem to lead to this square, eventually, and most of the shops and cafes frequented by locals and tourists alike are located around the perimeter.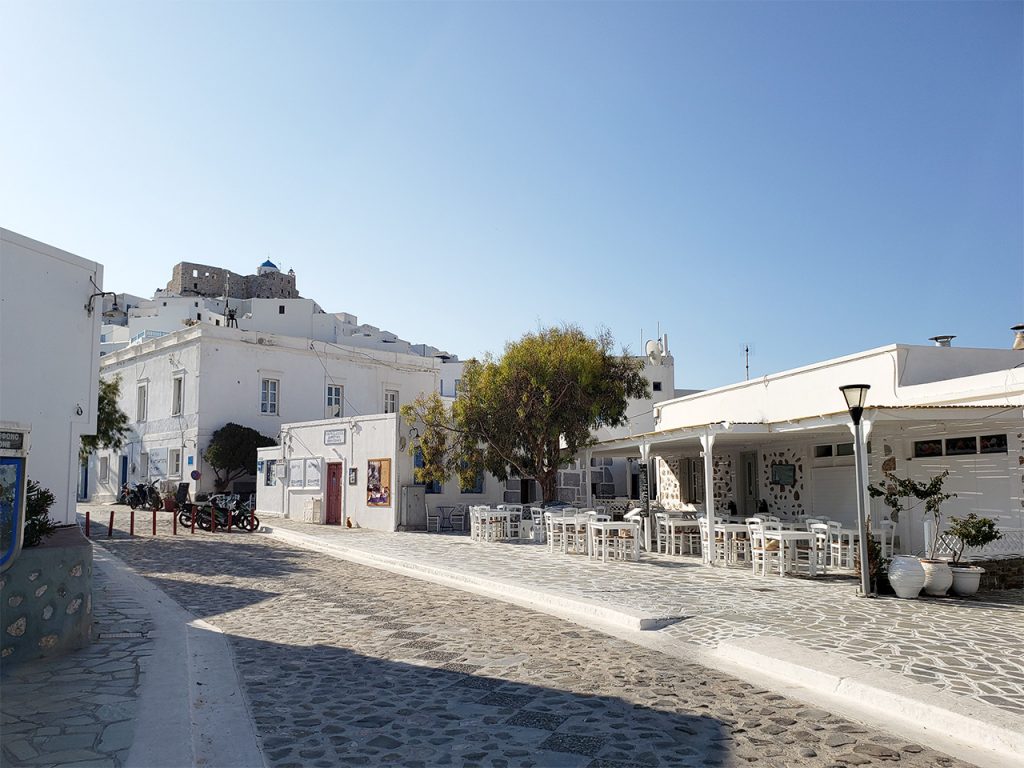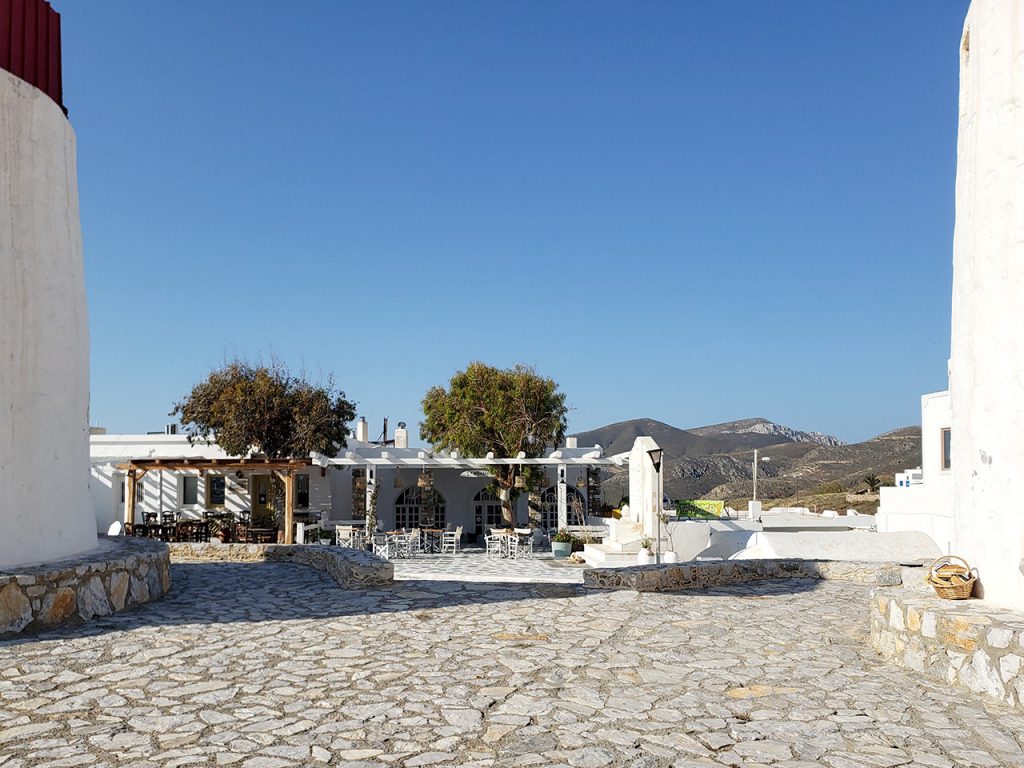 The rightmost patio on this strip is Μελτέμι (Meltemi), a friendly cafe that serves coffee, alcohol, and basic snacks and desserts, including tasty fried pastries with different fillings. I've taken to ordering a freddo espresso at these sorts of places, which is essentially a shot of espresso whizzed up in a blender with ice until it foams, then served in a conical glass with a straw, usually costing between 2.00 and 2.50 euros.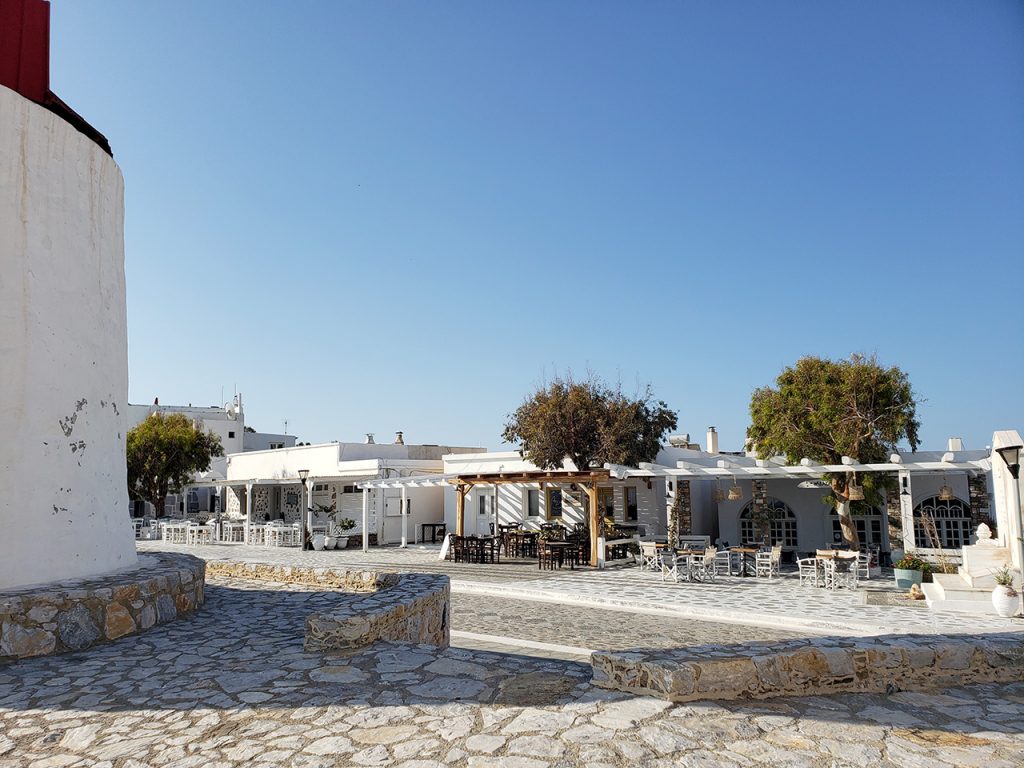 To the left of that cafe are two restaurants that open only in the evenings. Agori is a fairly traditional taverna, serving things such as dolmades and grilled meats. Next door, Agoni Grammi focuses mainly on fish and fresh pasta, with personal recommendations from the very exuberant owner.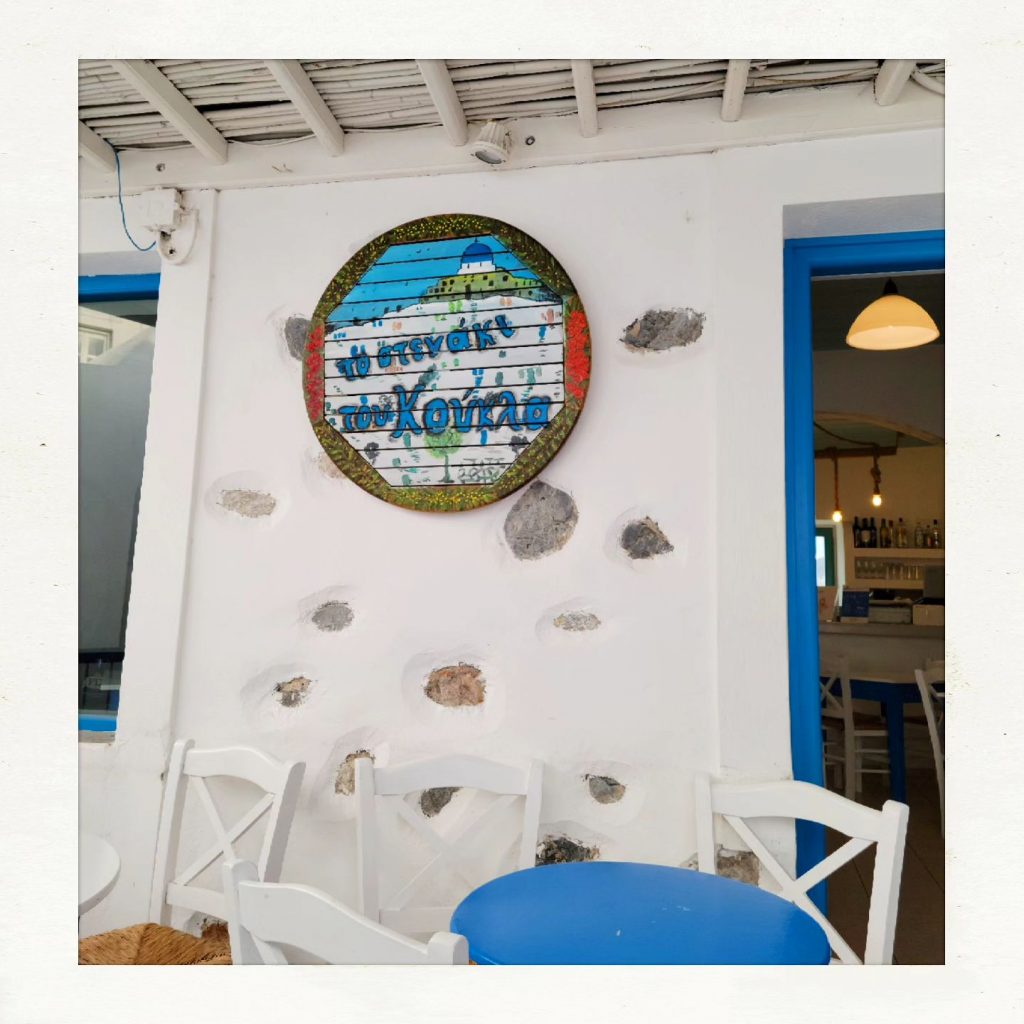 At the far end of the strip, tucked against the walls of an old church, is Το στενάκι του Κούκλα (roughly, "Koukla's Alley") which serves more casual food, including delicious pita wraps with a large variety of fillings, our favourite so far being the grilled chicken. These are a great deal at 3.50 euros.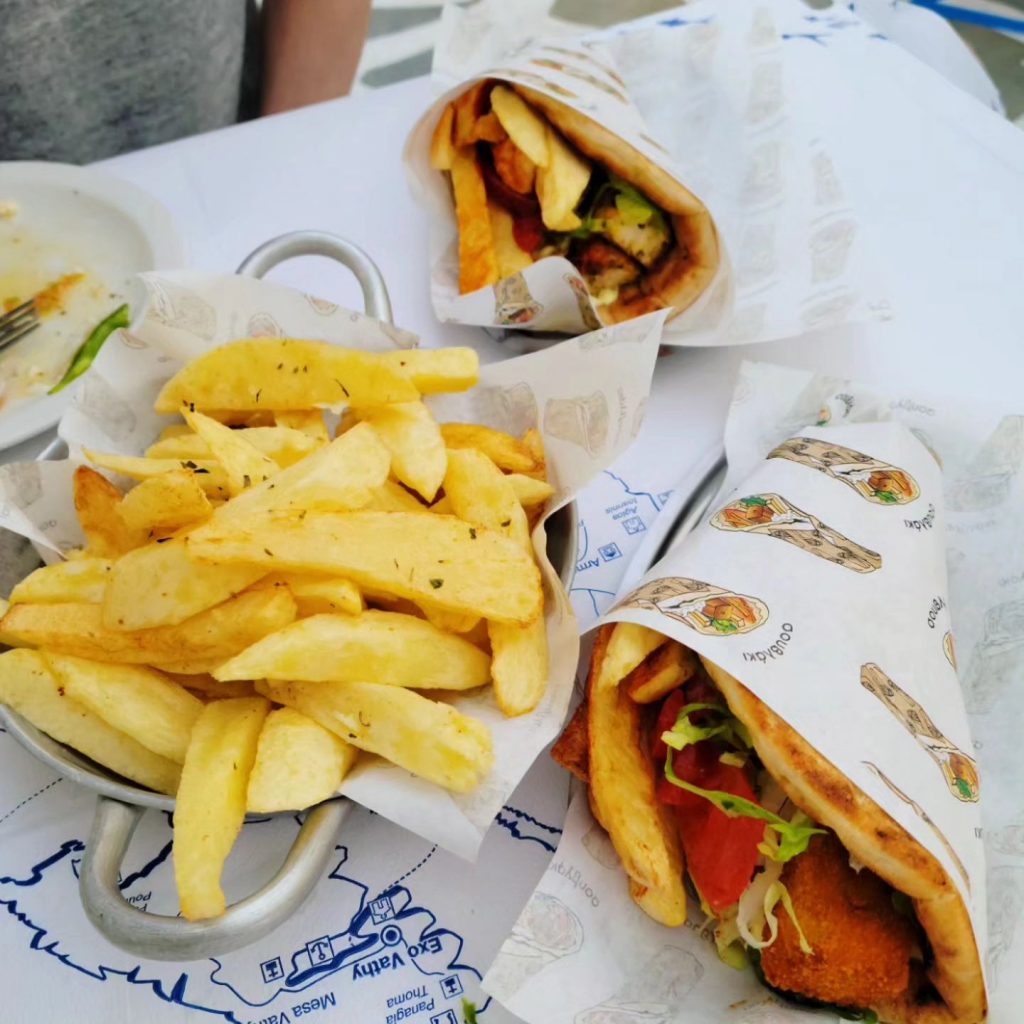 One classic touch is the addition of fries inside the wraps.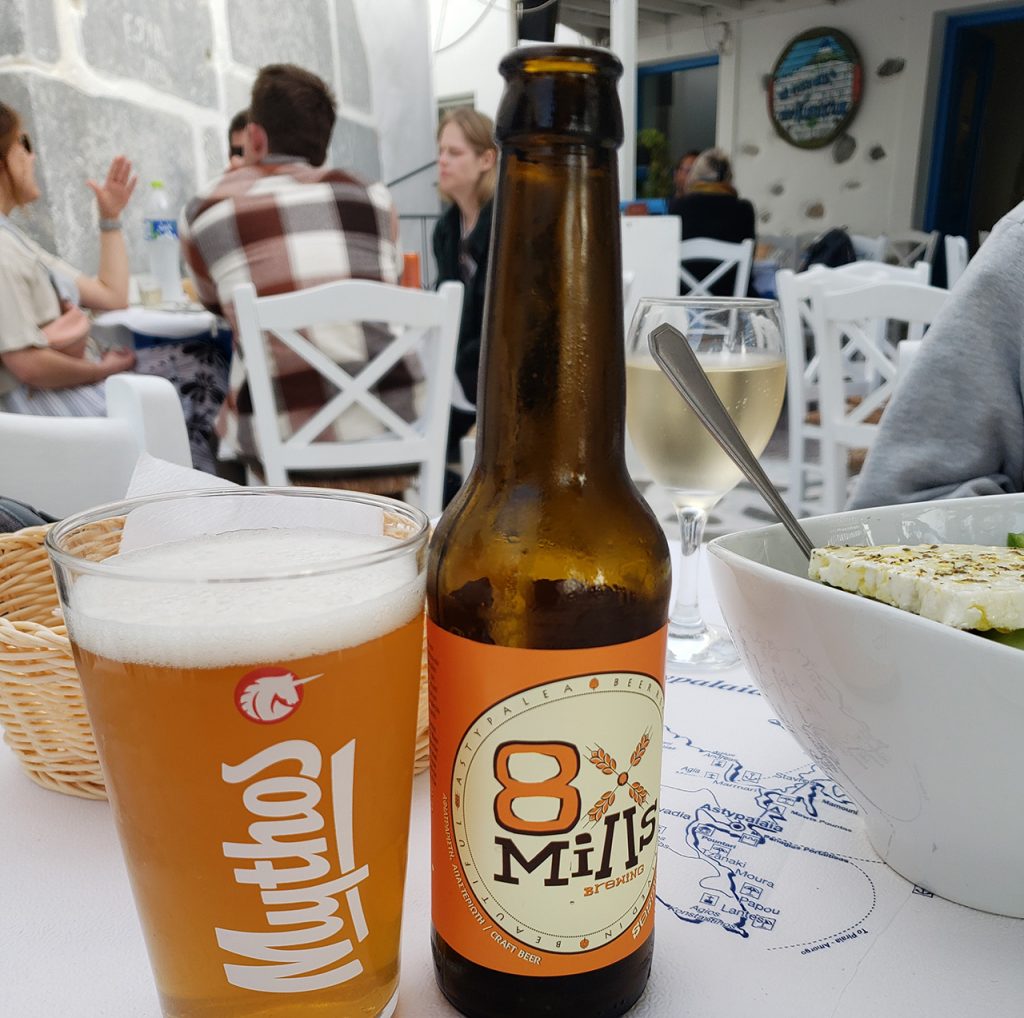 An Athens microbrewery has created 8 Mills, an IPA beer named after the Astypalea windmills. This is a nice idea though it's a shame there's not a brewery on the island itself. I usually find IPAs too hoppy for my liking, but this one was pretty easy-drinking and I'd order it again as an alternative to the interchangeable Mythos and Alpha and Fix we find everywhere.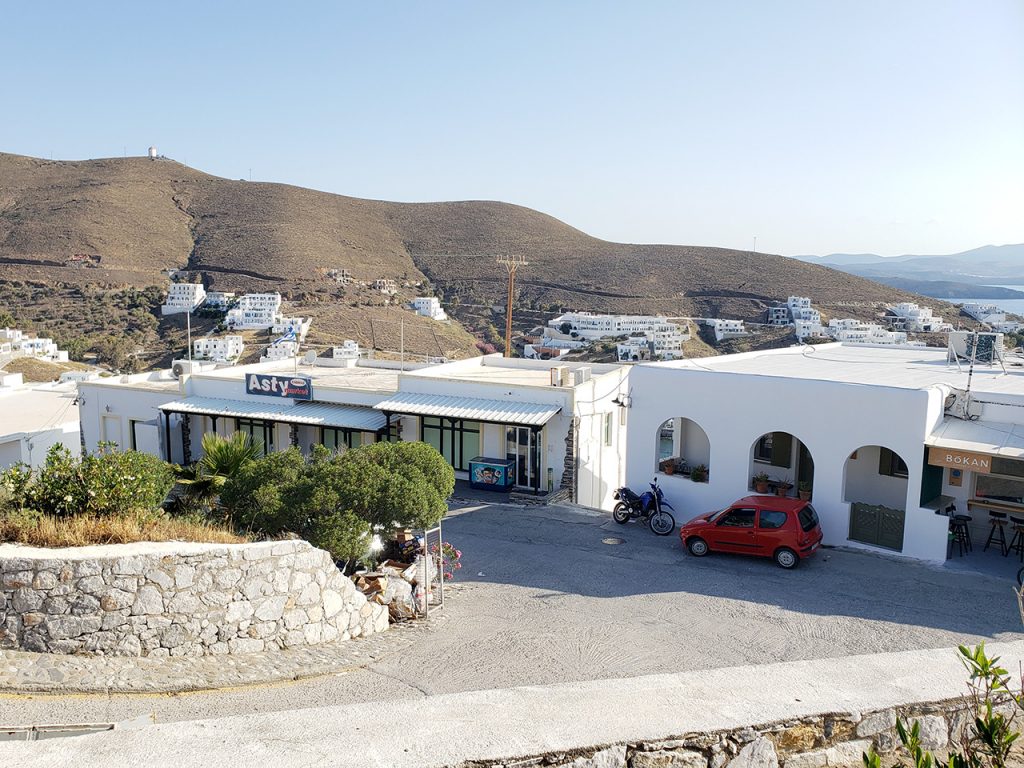 Just below the windmills is Asty Market, which seems to be one of the larger grocery option on the island. Here we were able to buy some bread, olive oil, feta, and other staples to make simple snacks or lunches at our little house when we don't feel like visiting a restaurant. A few doors away is a small shop that sells only fruits and vegetables, including very delicious and ripe tomatoes. Both are closed Sundays.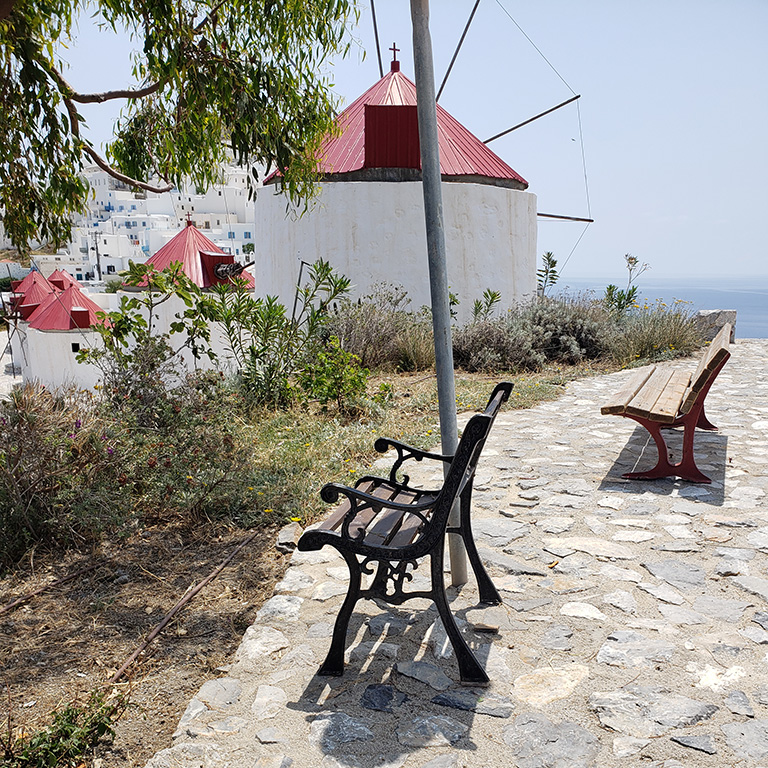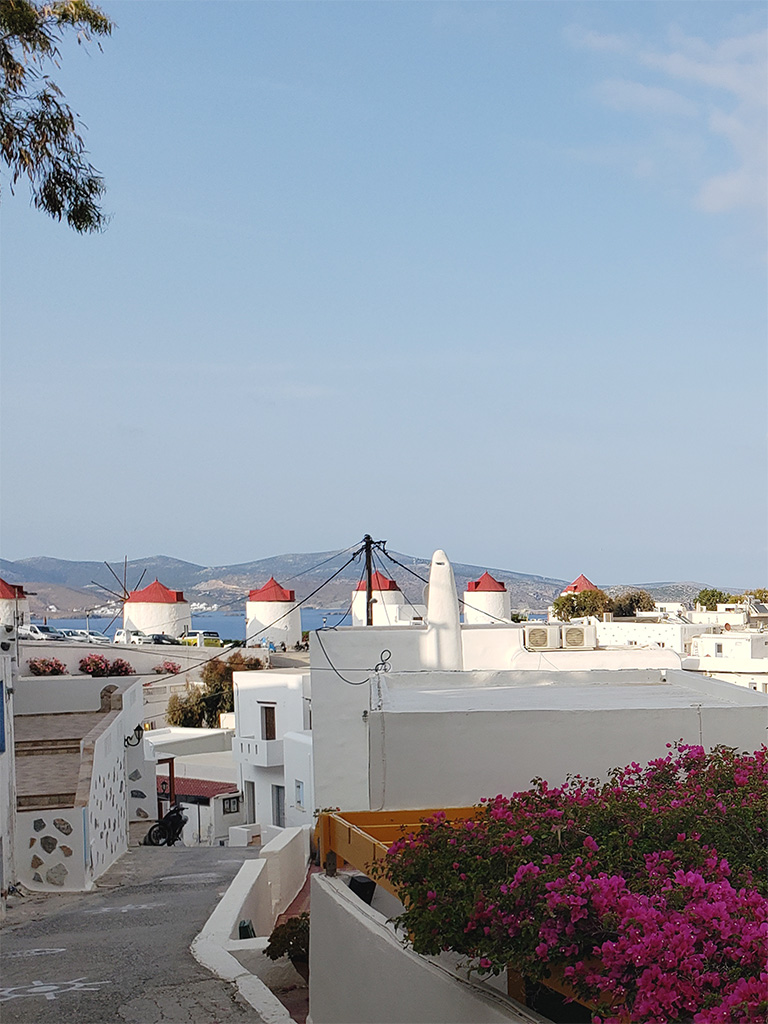 One morning I went for a walk early, before the restaurants opened, and I found the usual gang of familiar cats sleeping on the cafe chairs and the adjacent war memorial, resting up for their big day of begging for food from sympathetic customers. Later, we did see a cafe owner take a big bag of cat food down the side alley to feed them all, so we know the cats are far from starving — just opportunistic!