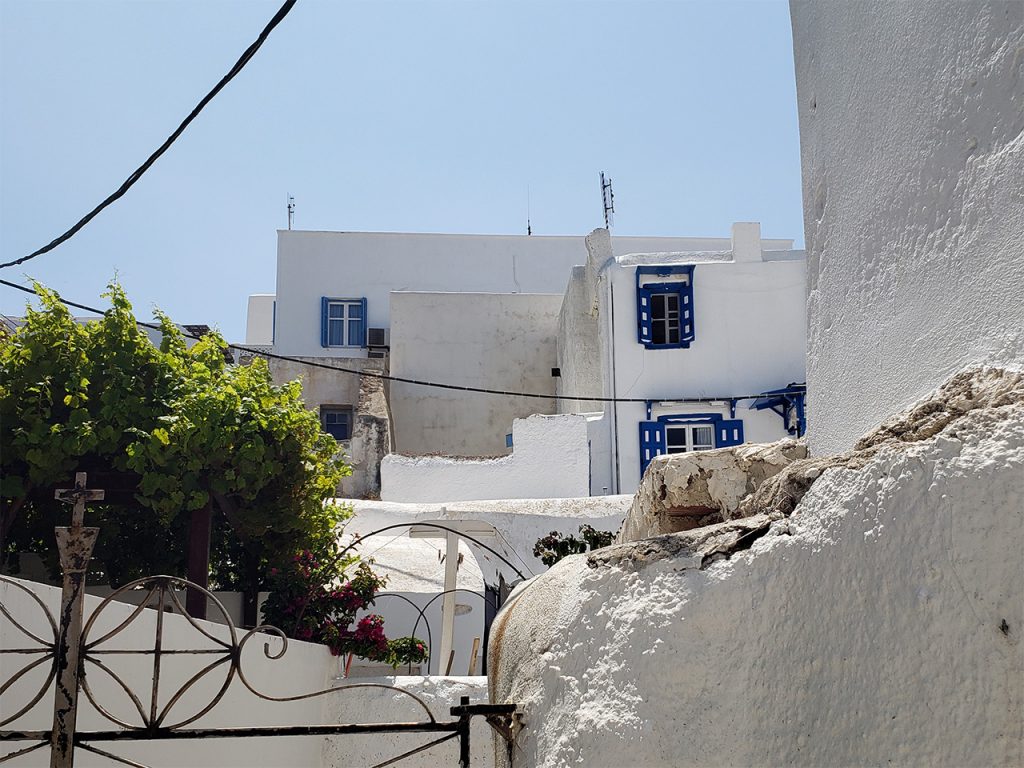 Naxos Town (also known as simply Chora) is the main city on the island of Naxos, as well as the ferry port. Naxos is a hub for the Cycladic island ferries, and the enormous ships are arriving and departing many times each day, with streams of people, vehicles and cargo embarking and disembarking every hour or two.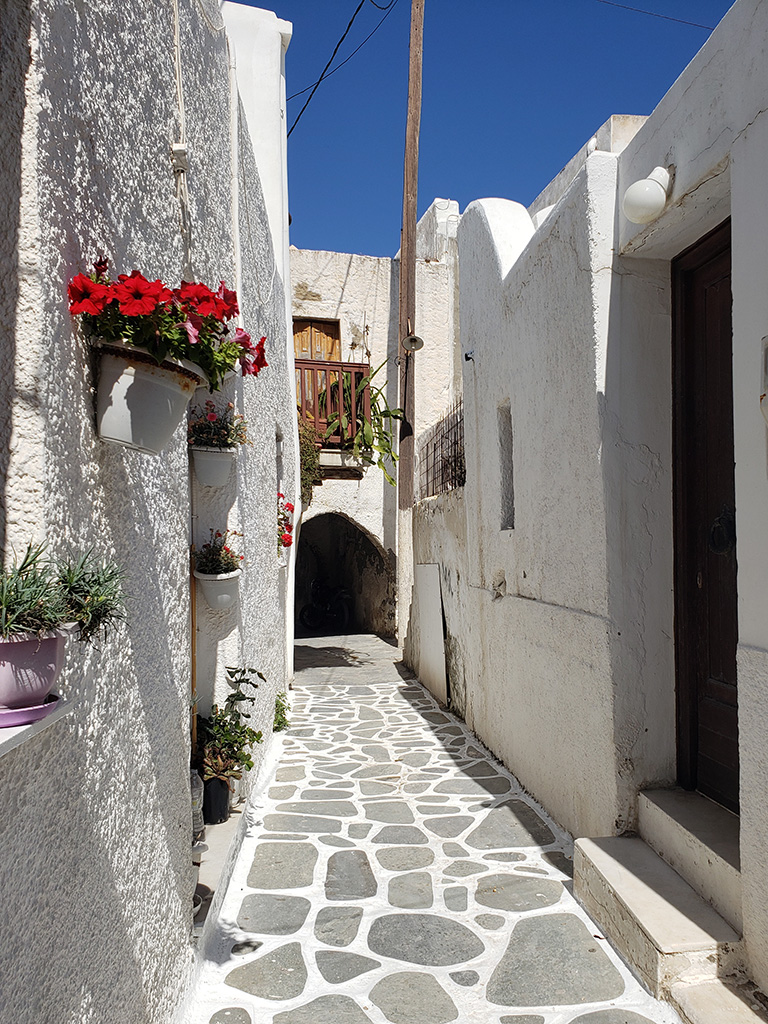 The heart of the town consists of the familiar maze of narrow streets winding their way ever upwards to a Venetian castle. The Naxos Castle (aka Kastro, aka Castro) has been continuously inhabited since its construction in 1207. Only some of the defensive walls are intact, and only 1 of the 12 original defensive towers remain, so today it's not always obvious when you've left the surrounding town and entered the castle itself. Around the edges of the castle are Venetian mansions.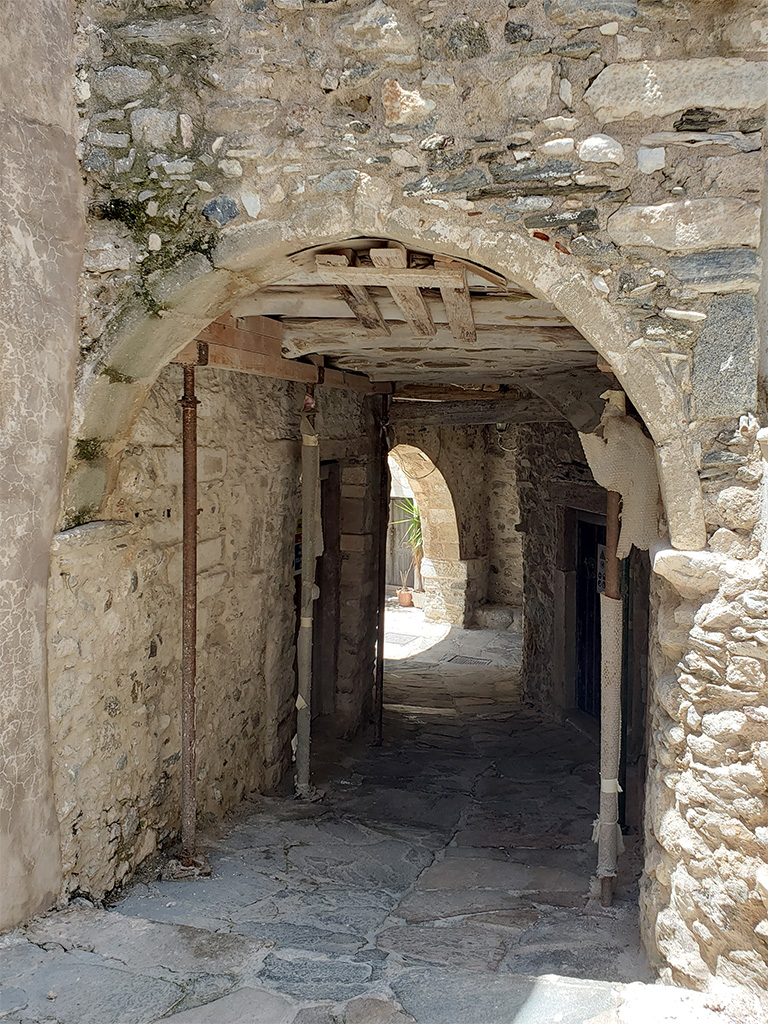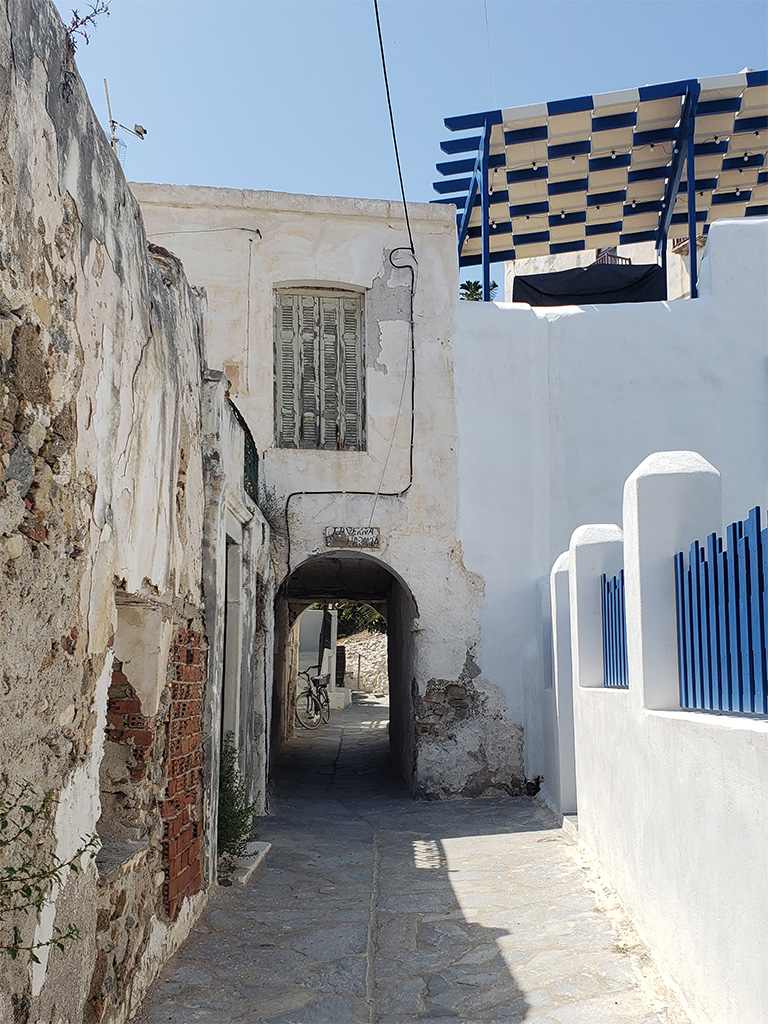 Today, this ornate-but-crumbling Venetian architecture often bumps up against the smooth whitewashed plaster surfaces of Cycladic-style buildings.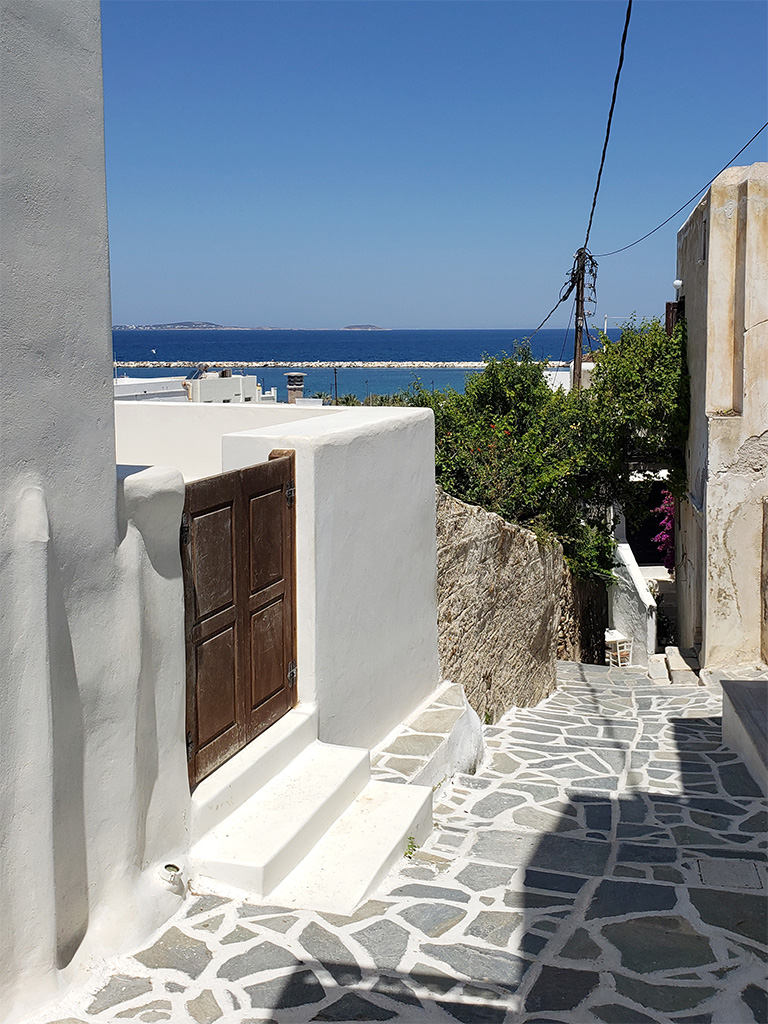 Below the castle, in the market area, the streets are even narrower and often run beneath buildings in small tunnels with wood-braced roofs. These markets are still serving their original purposes. Some definitely sell boring mass-produced souvenirs, but others offer hand-crafted artworks and carefully curated specialty items There are also tavernas, art galleries, and excellent bookstores that sell books in multiple languages.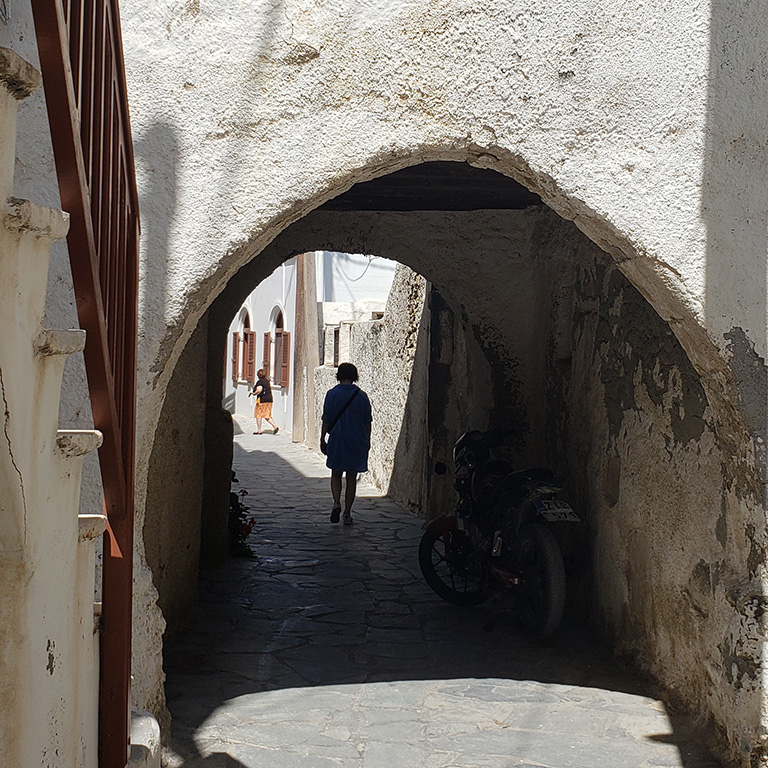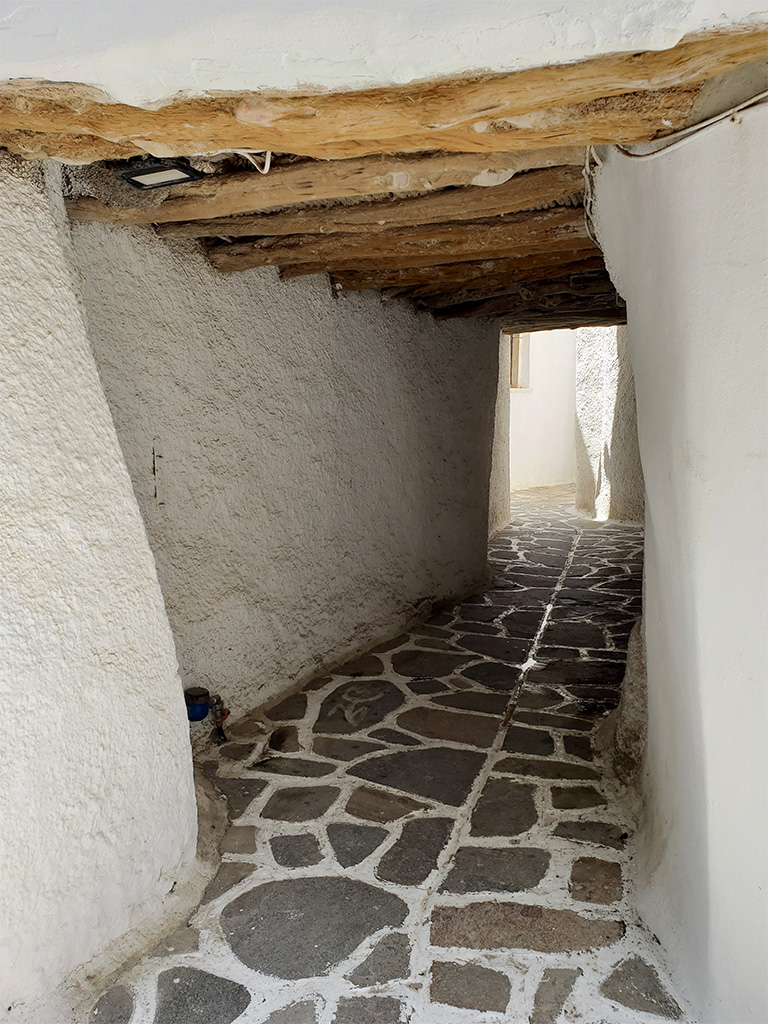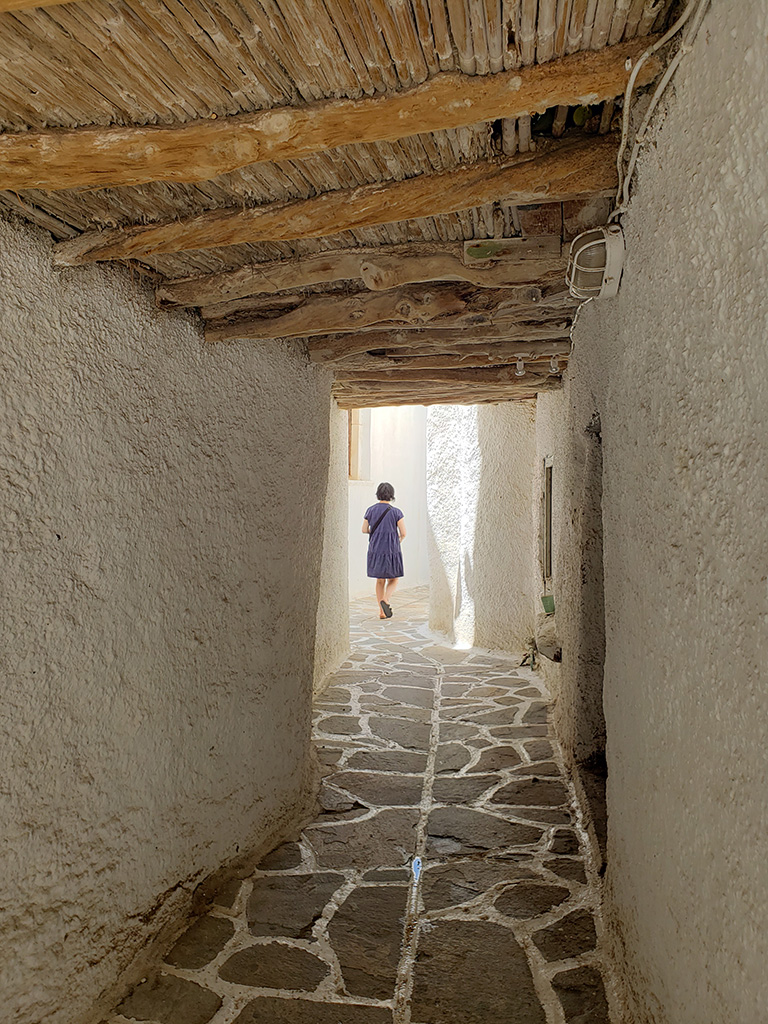 We rarely buy anything other than necessities while travelling, but Josie purchased a very nice dress (not show, yet) at a decent price from a shop that specialized in linen dresses and shirts of various styles.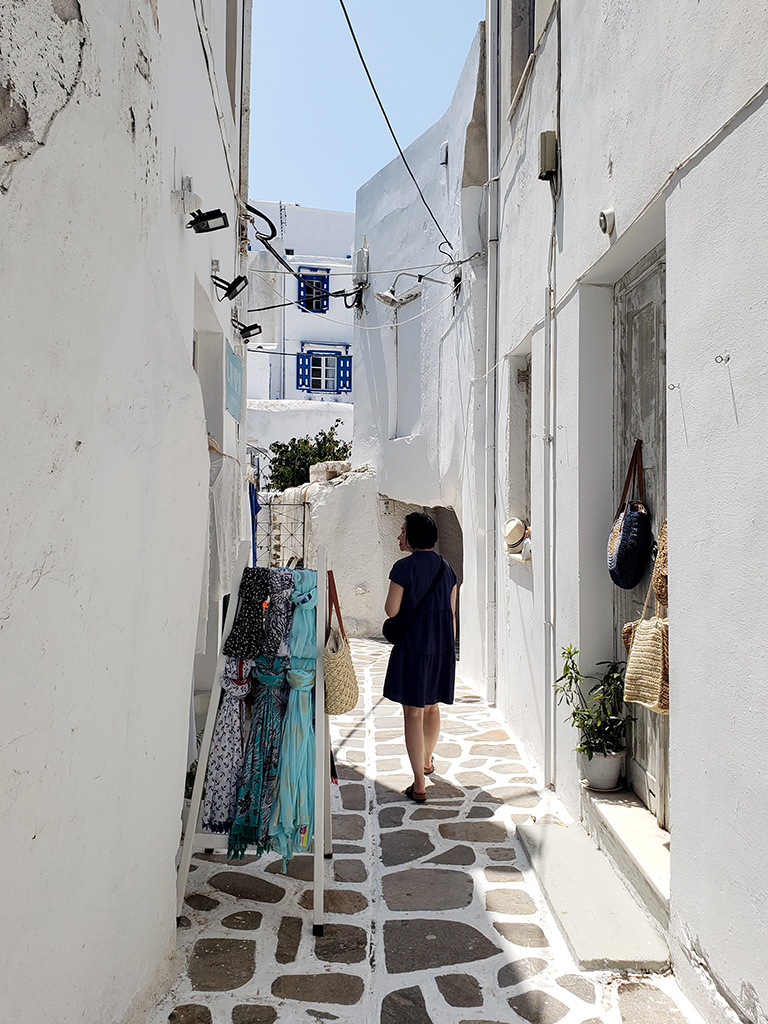 There are also, of course, several churches embedded into the streets, including the Catholic Cathedral of the Presentation of the Lord, which I popped into briefly (no photos were allowed). The interior was surprisingly minimalist and smelled strongly of candle wax.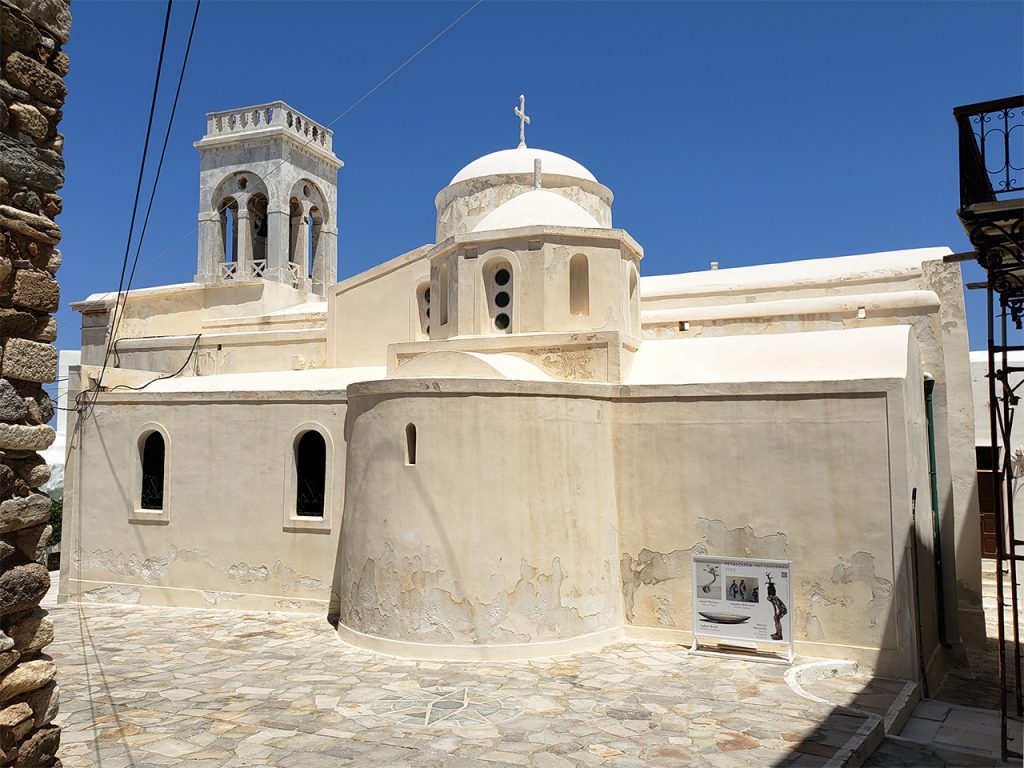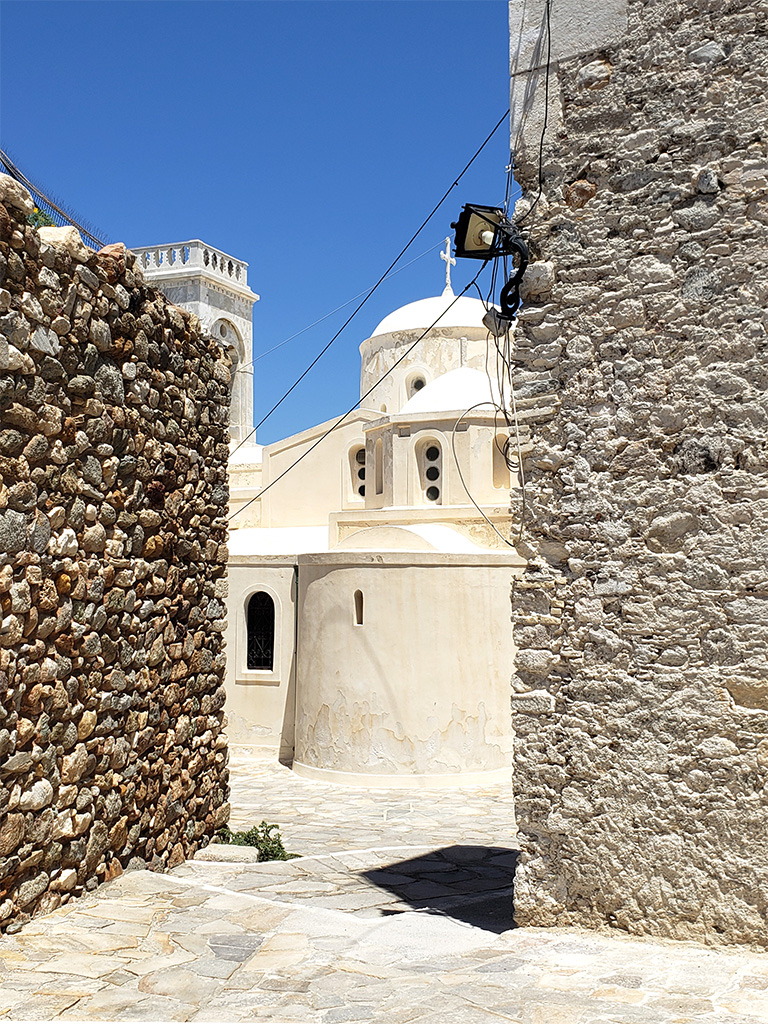 Cats lurk around every corner, and on every wall. Josie is concerned we will become "the cat people" if we post too many cat photos, but honestly it's often difficult to a take any photos of these streets without capturing at least one cat lurking somewhere.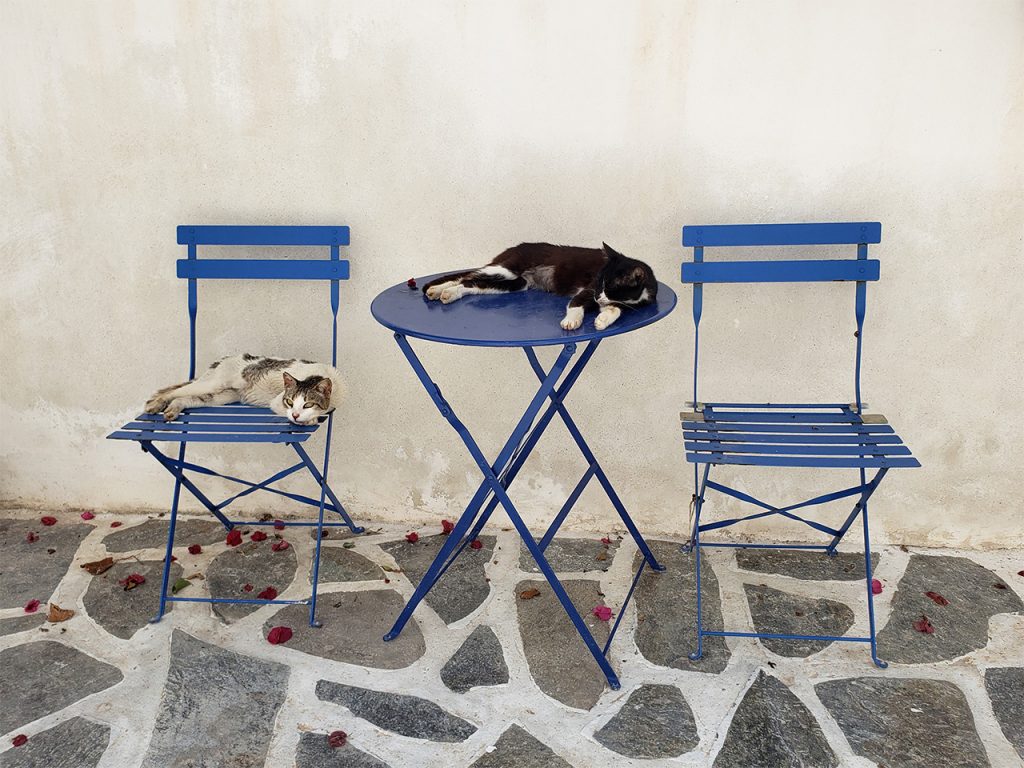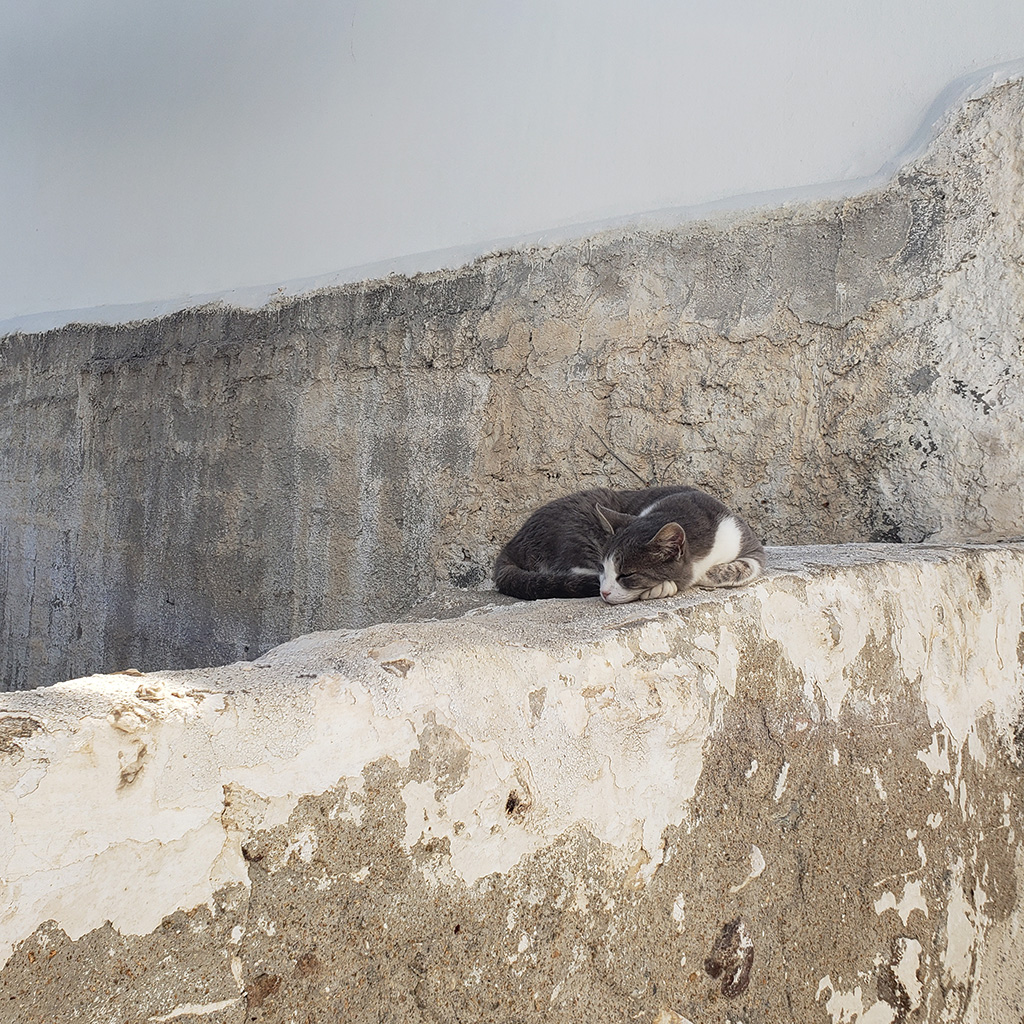 Often the crumbling buildings and elements are the most interesting, though it's also good to see old buildings being restored and maintained. Occasionally there are gaps between buildings where something has clearly collapsed or been demolished, and it makes me wonder what was lost forever.