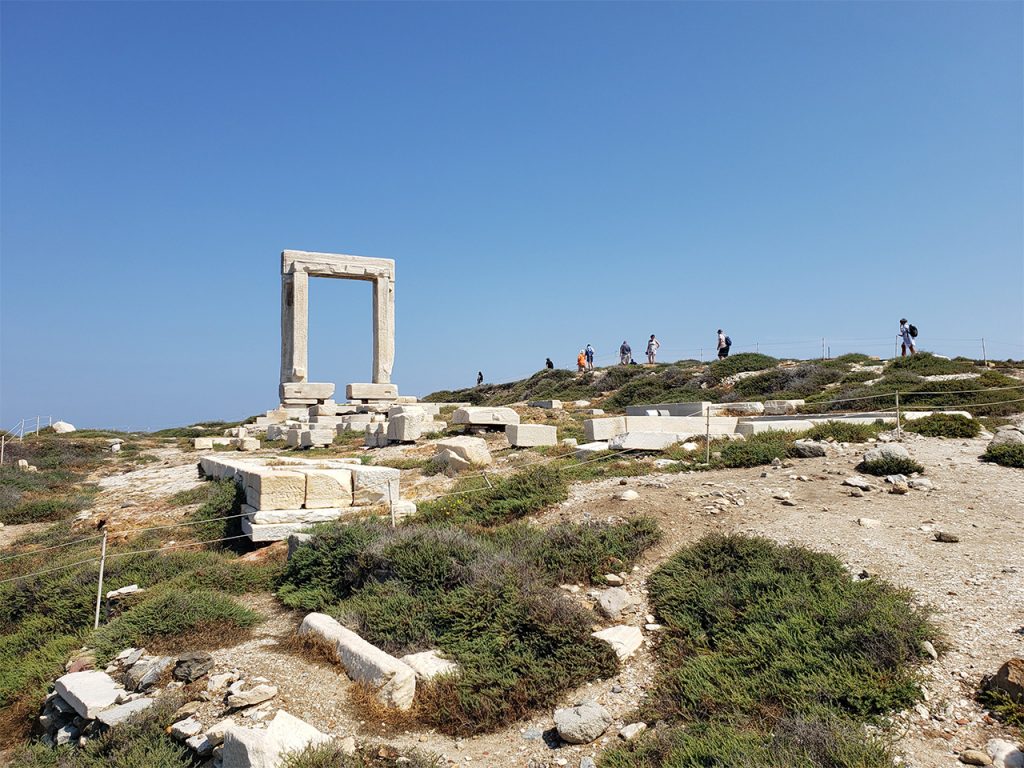 On a rocky peninsula beside the main ferry port in Naxos are the remains of the Temple of Apollo, also known as the Portara, due to the door-like shape of the few stones left standing.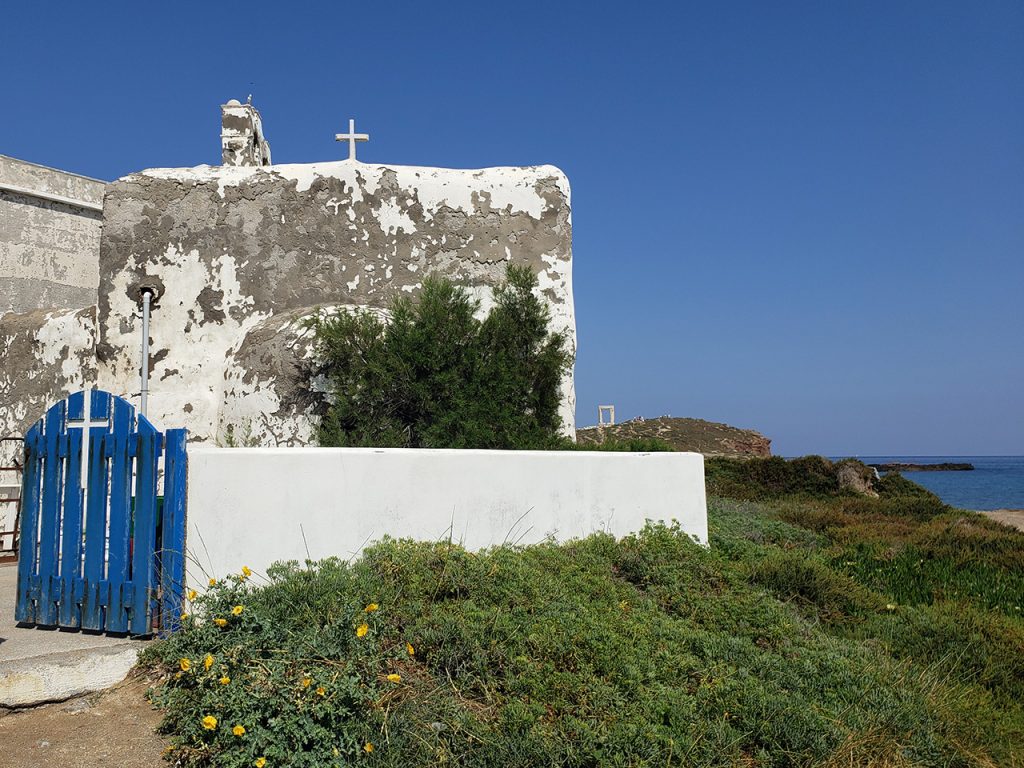 We took a bit of a circuitous route to the temple from our apartment, walking along a less developed stretch of coastline. There we passed a very eroded church and some other crumbly buildings.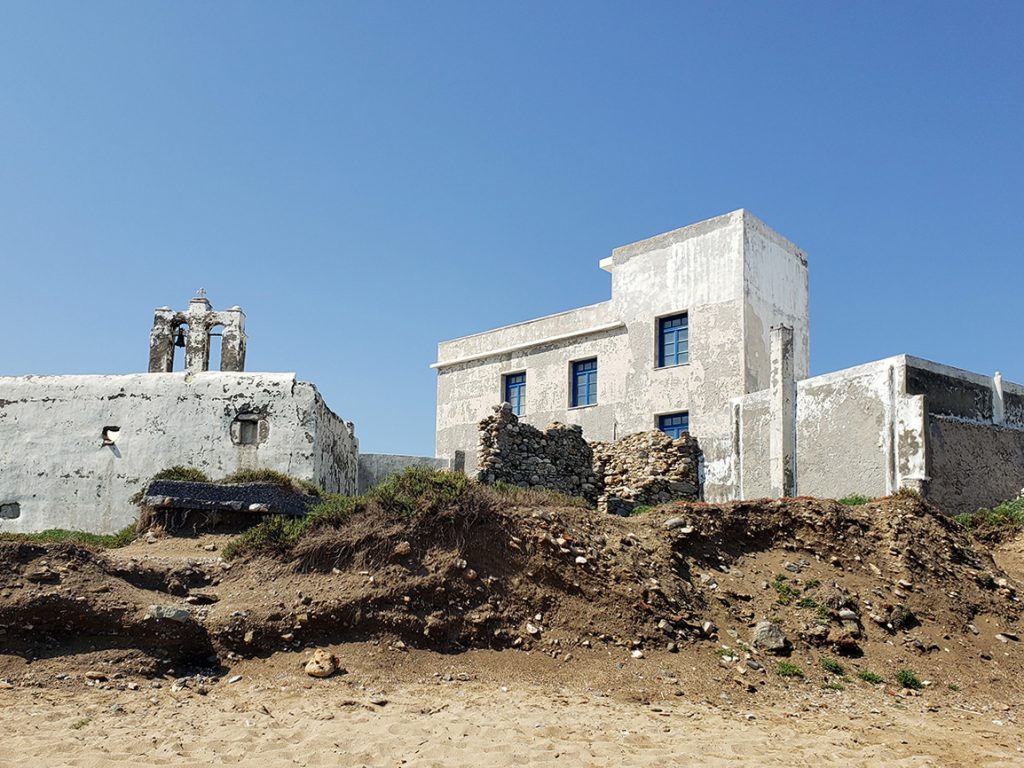 The waterfront here reminded us of the rocky industrial shoreline of the Tabakaria district in Chania on the island of Crete.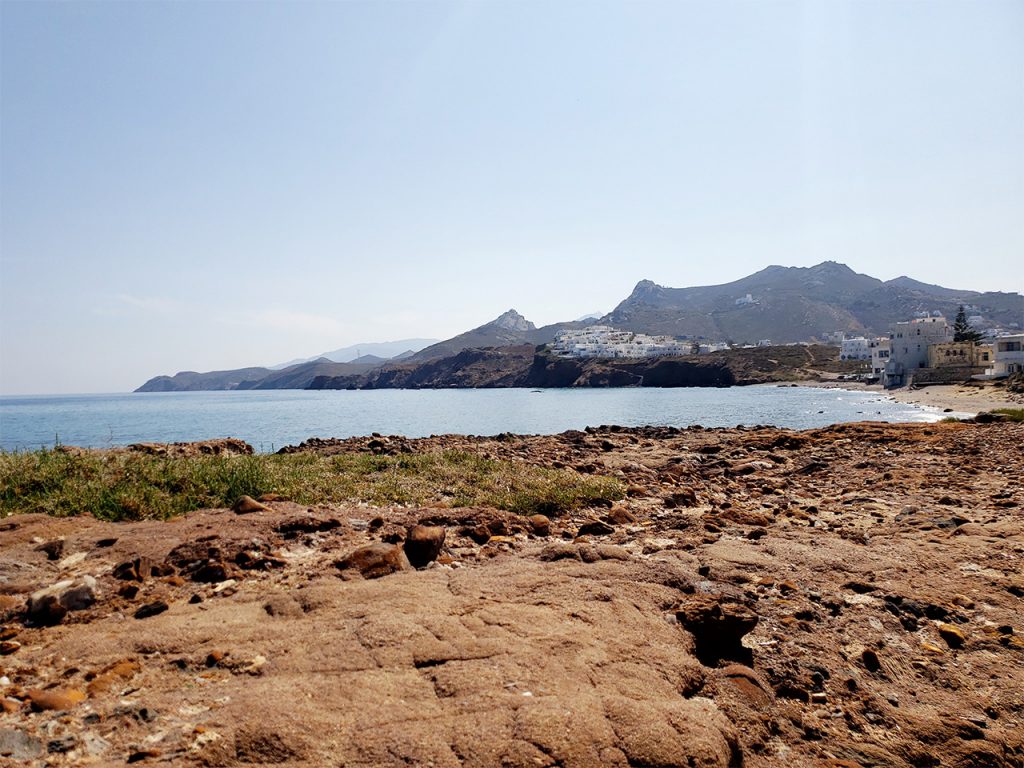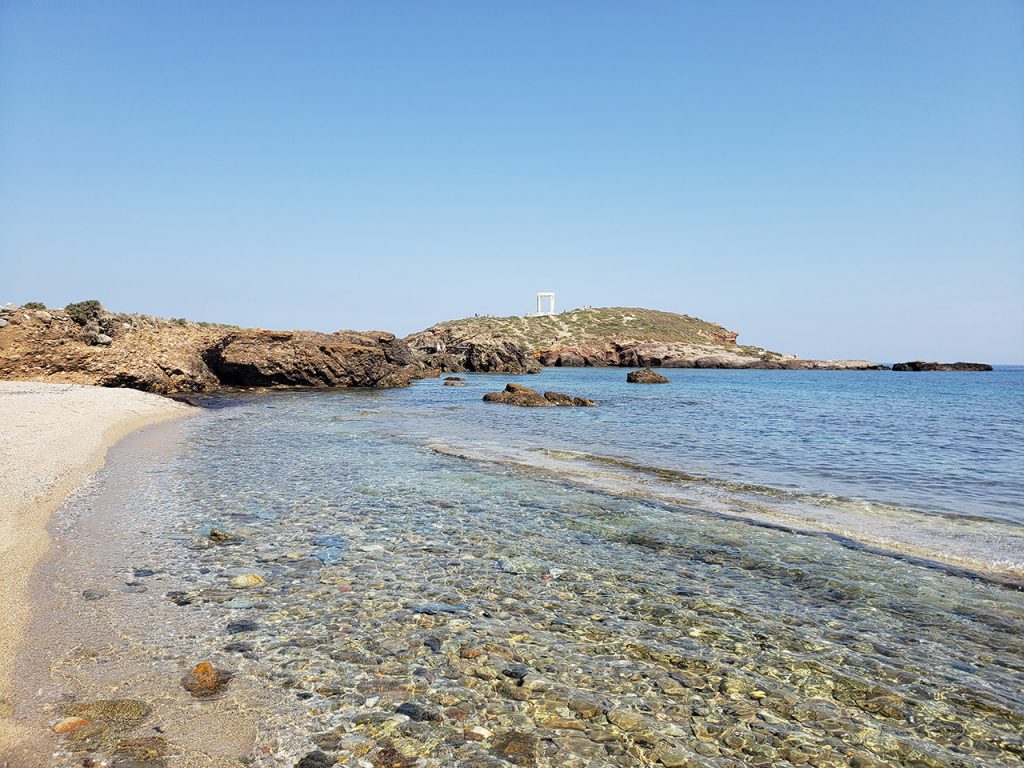 We could see the Temple of Apollo in the distance as we walked along the beach, and eventually we merged into the main walkway and joined the others taking a leisurely circuit up the hill, around the ruins, then back down into the port.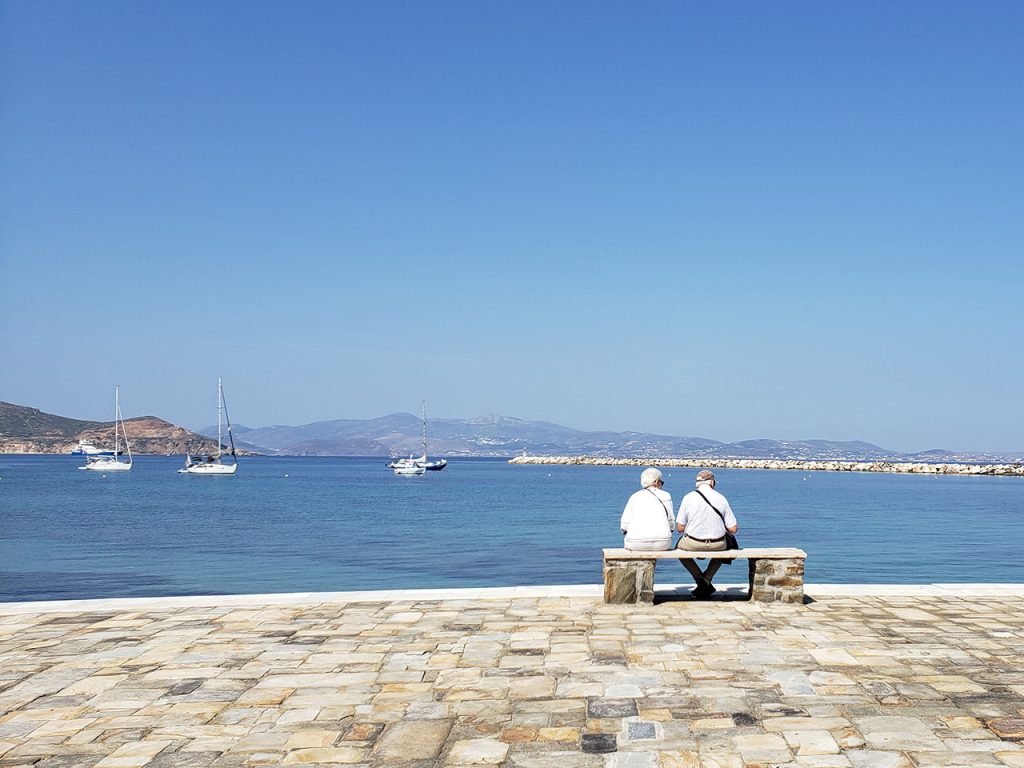 Along the way, there were some ladders down into the water and some people were swimming. It wasn't a beach, but the water did look pristine, and it would be nice not to get sand in your toes.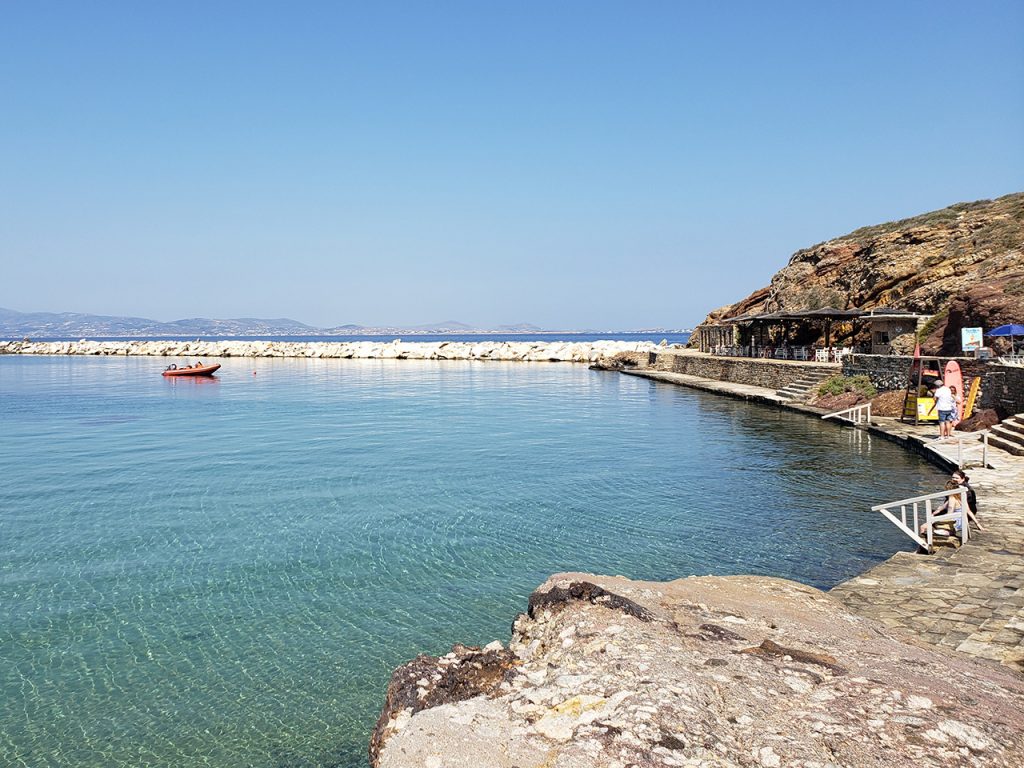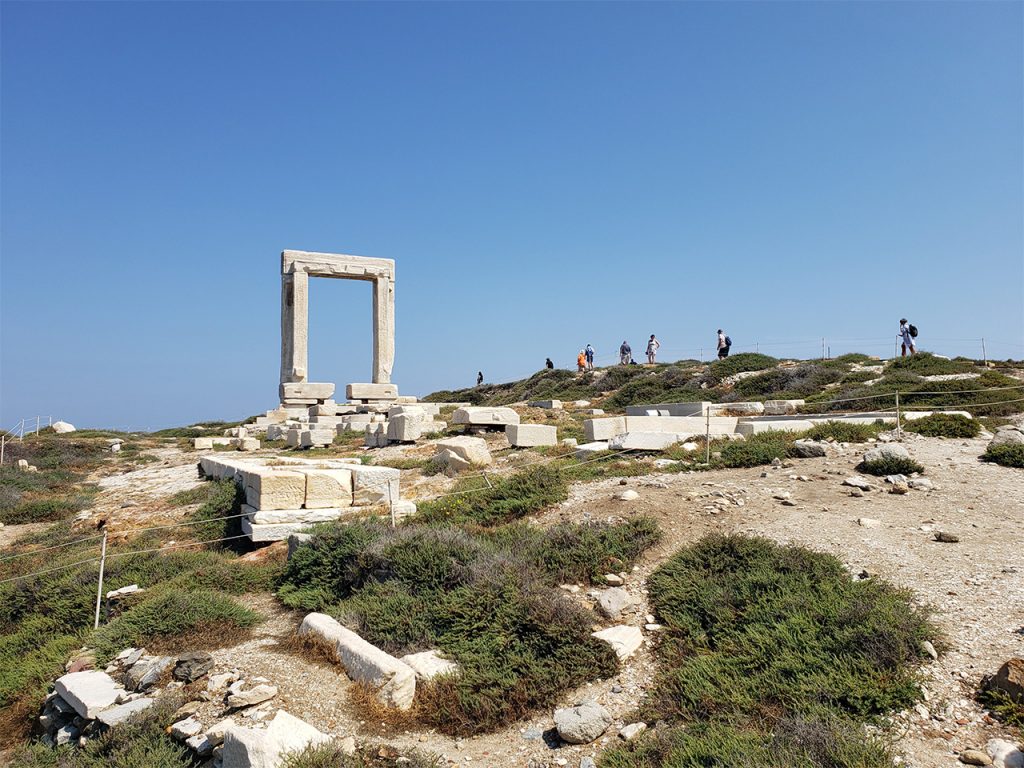 This marble arch (with each component part weighing roughly 20 tons) is what remains of an unfinished temple built to honour the Greek god Apollo. Construction began around 530BC, though it was never completed. In front of the arch are the remaining foundation stones that would have supported additional pillars.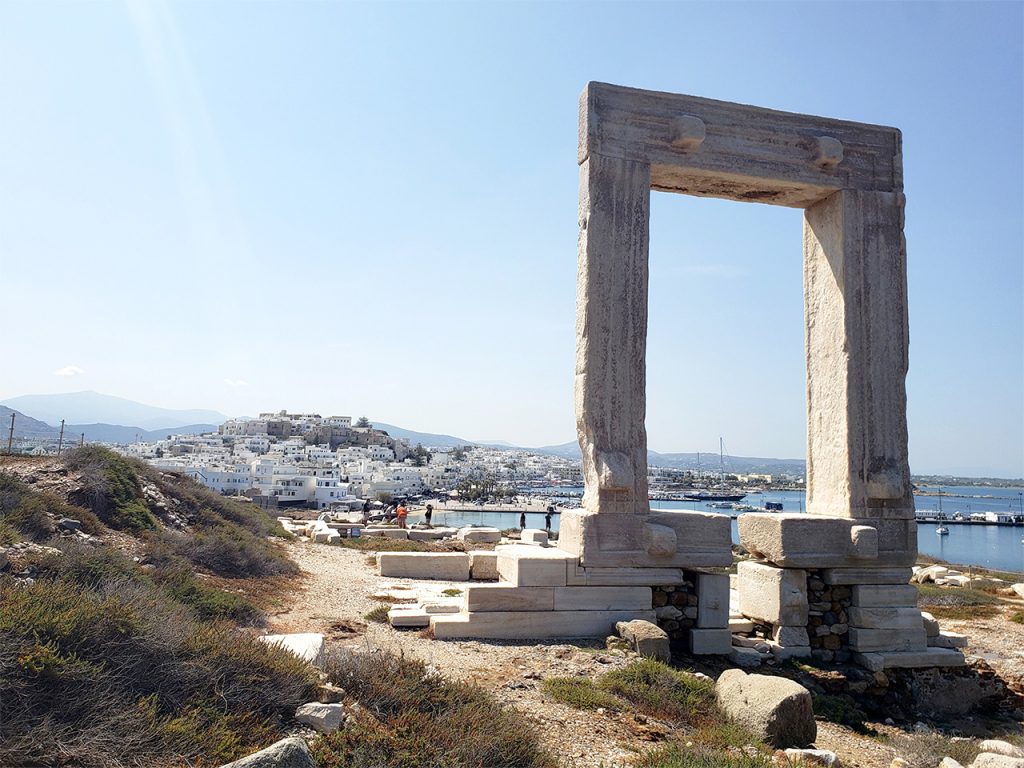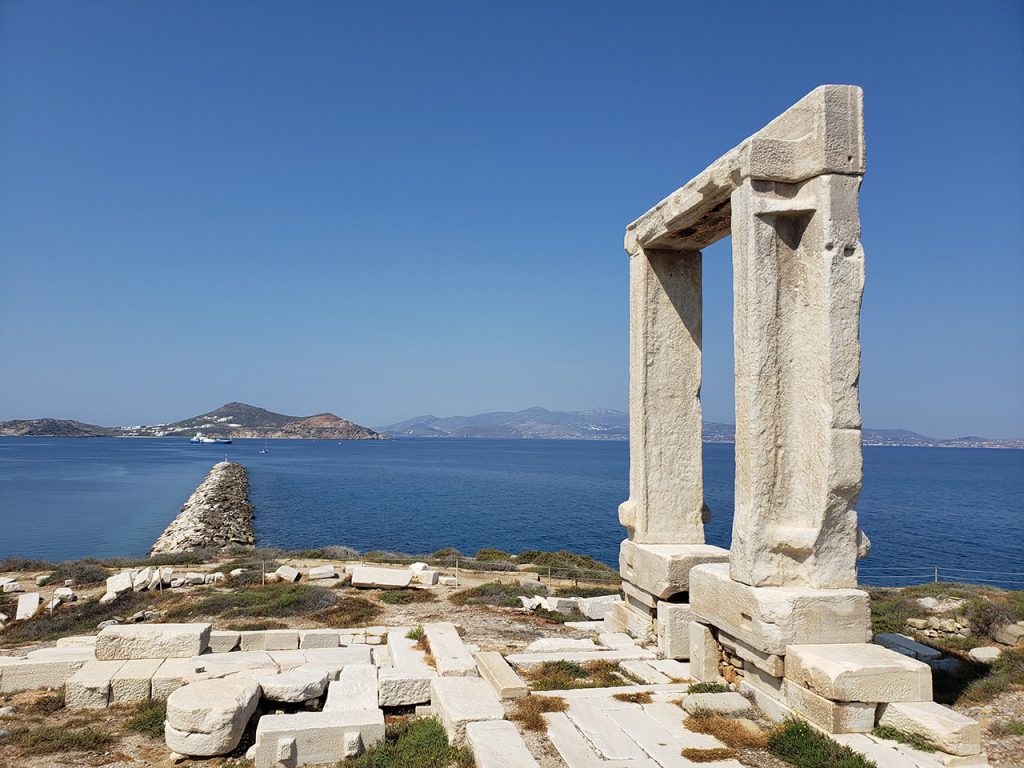 According to Greek mythology, this temple is located at the place where the Greek god Dionysus met Ariadne, who had been abandoned on the island by an ungrateful Theseus after she'd helped him slay the Minotaur and escape the labyrinth on Crete.
There was also a nice panoramic view from the top of the hill back to Naxos Town.