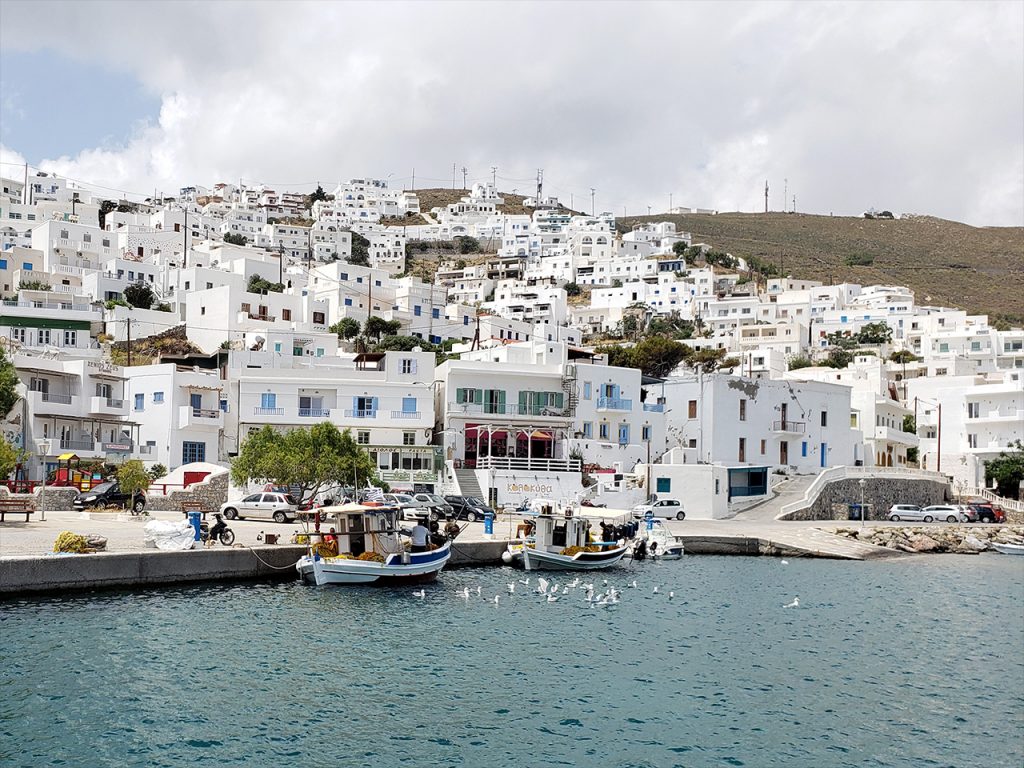 Pera Gialos is a small port adjoining the main town (Chora) in Astypalea. It used to be the primary port for the island, but now the larger ferries dock at a separate port several miles out of town. Pera Gialos is a former fishing community, and it retains a quieter feeling, with small shops and restaurants surrounding a concrete pier and a sandy beach.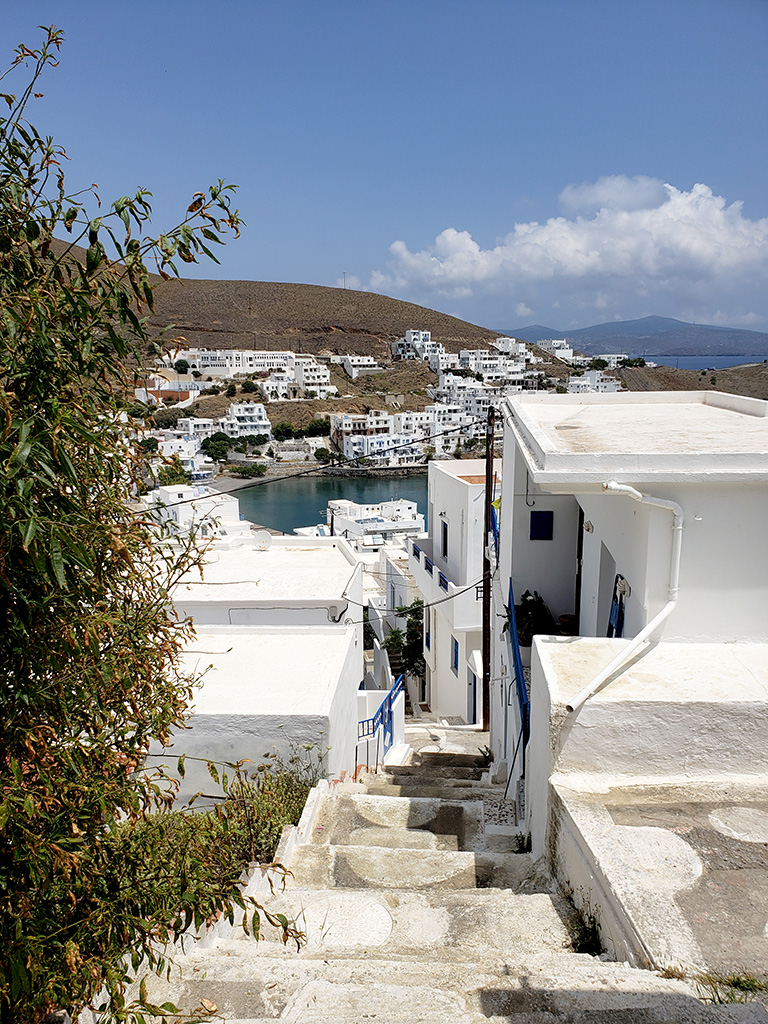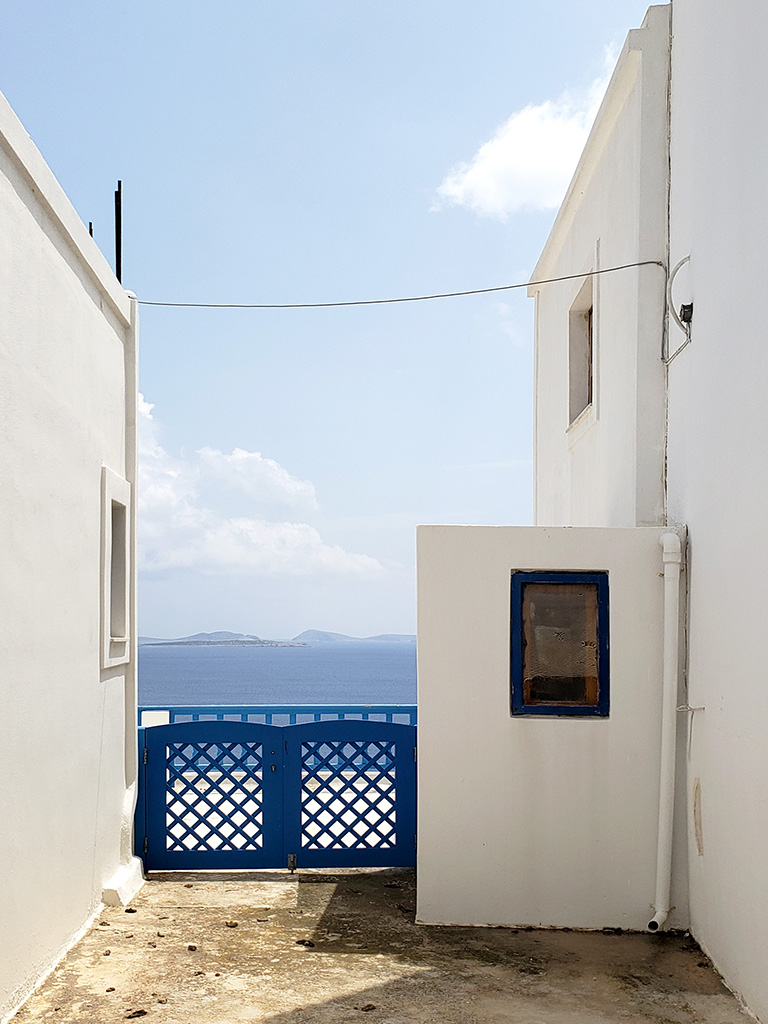 The walk down was scenic and —what else —very hilly. The second time we visited, we actually took the rental car to save our legs some pounding, though we are getting used to it. We may get back into pre-pandemic fitness levels if we stay here long enough.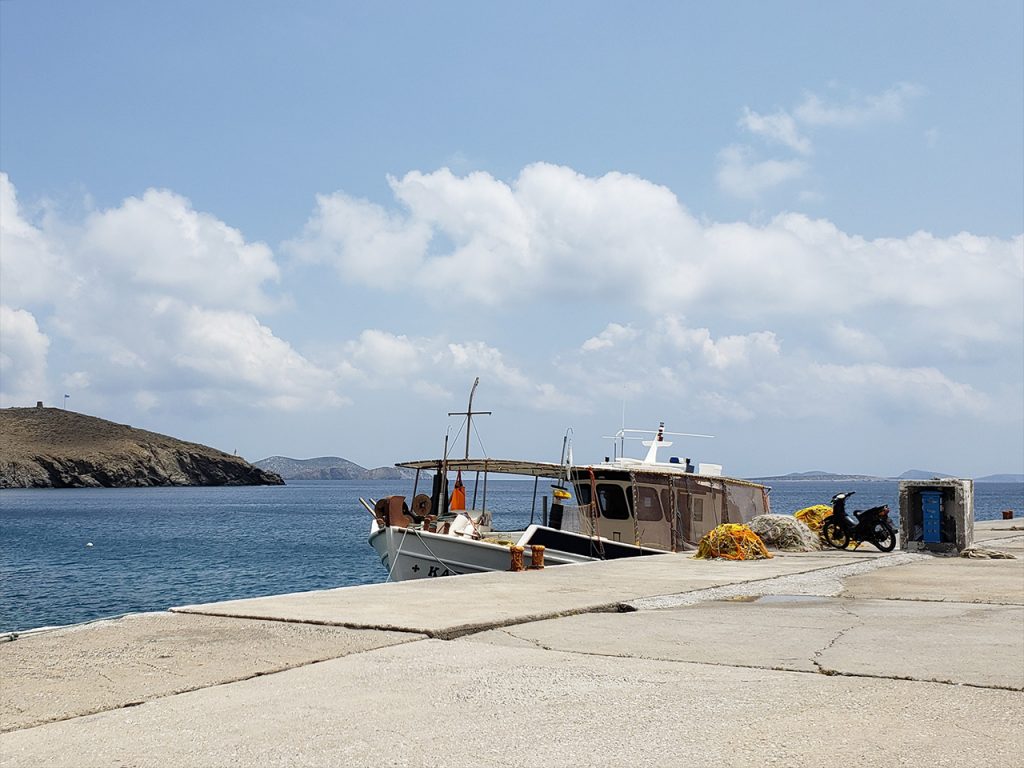 There were a few small fishing boats in the harbour, with their crews working and chatting, fixing their nets, and ignoring the hopeful cats and gulls that lurked in the vicinity.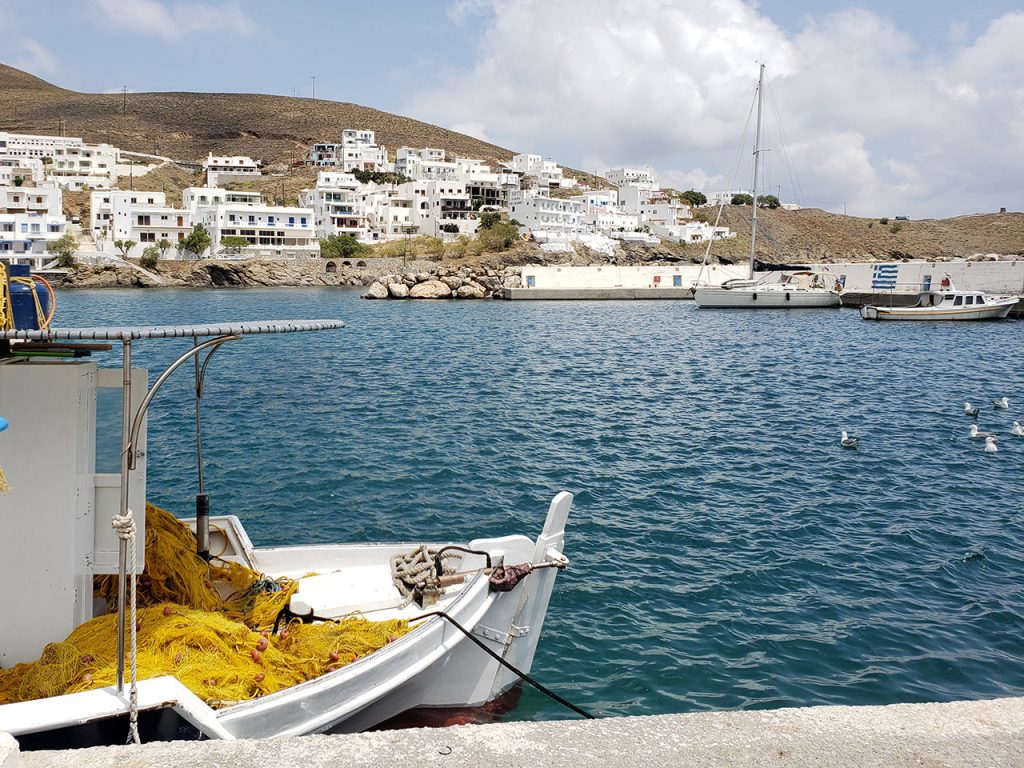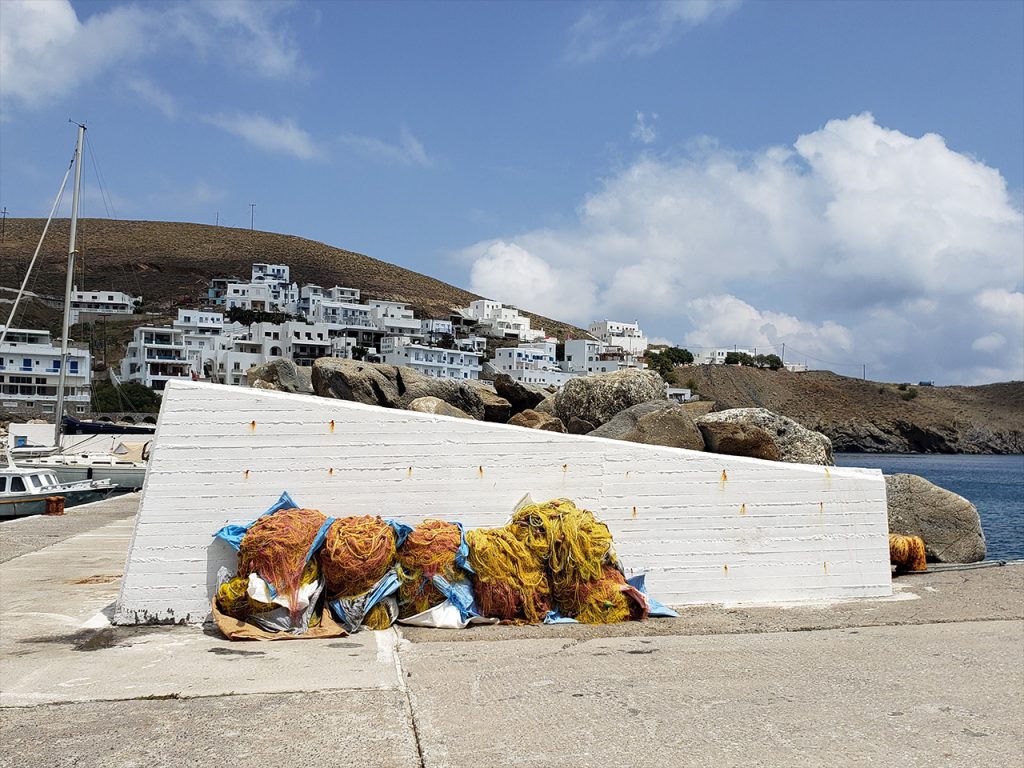 But most of the boats in the port are recreational in the form of small sailboats or modest yachts (Astypalea is not on the superyacht circuit, thankfully). We think we recognized some of the sailboats from those anchored in Livadi bay, on the other side of our accommodation. We imagine the boats do the rounds of the islands, poking in at every interesting port for a visit.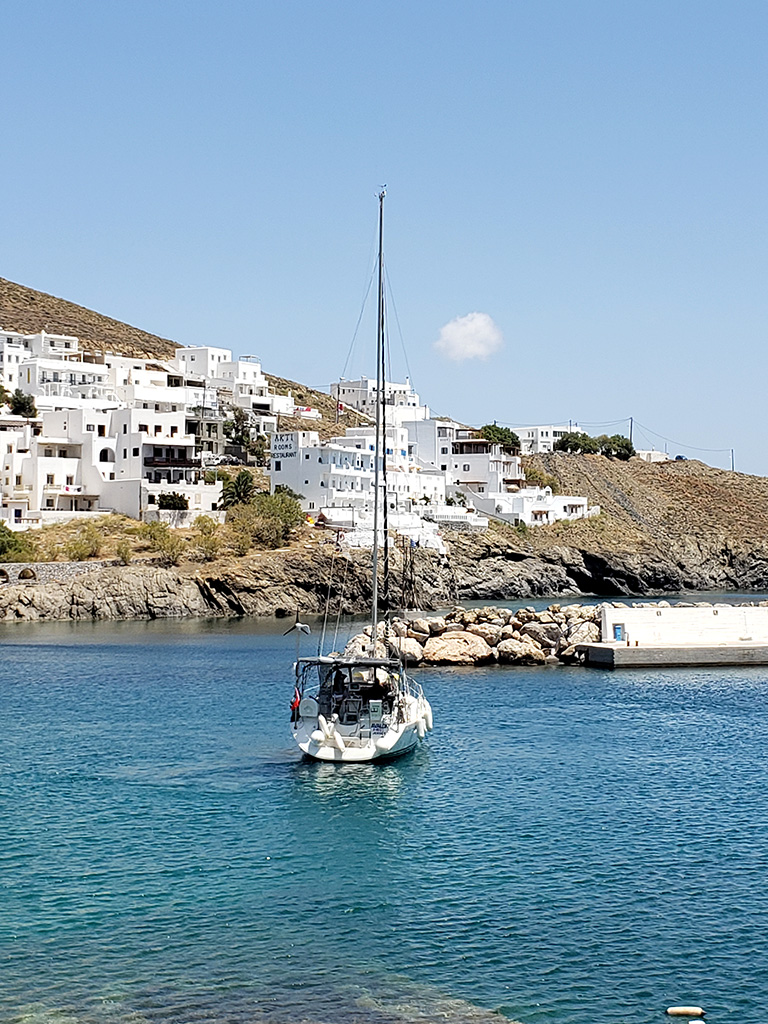 Pera Gialos is a bit unusual for a port in that it also includes a quite nice beach.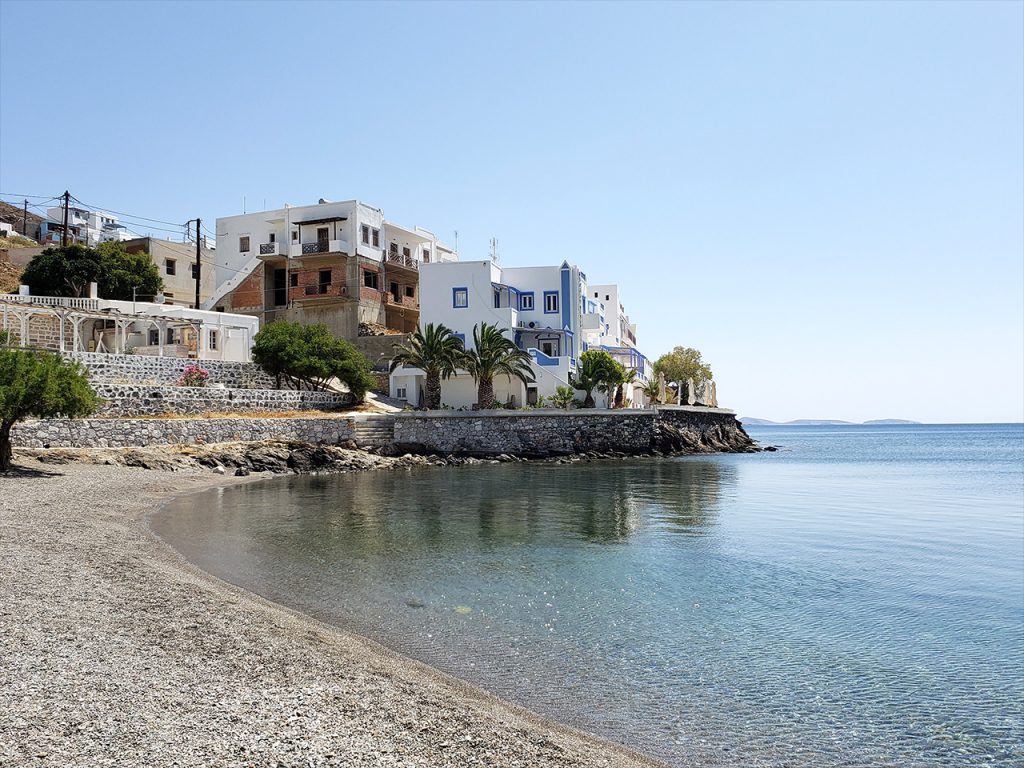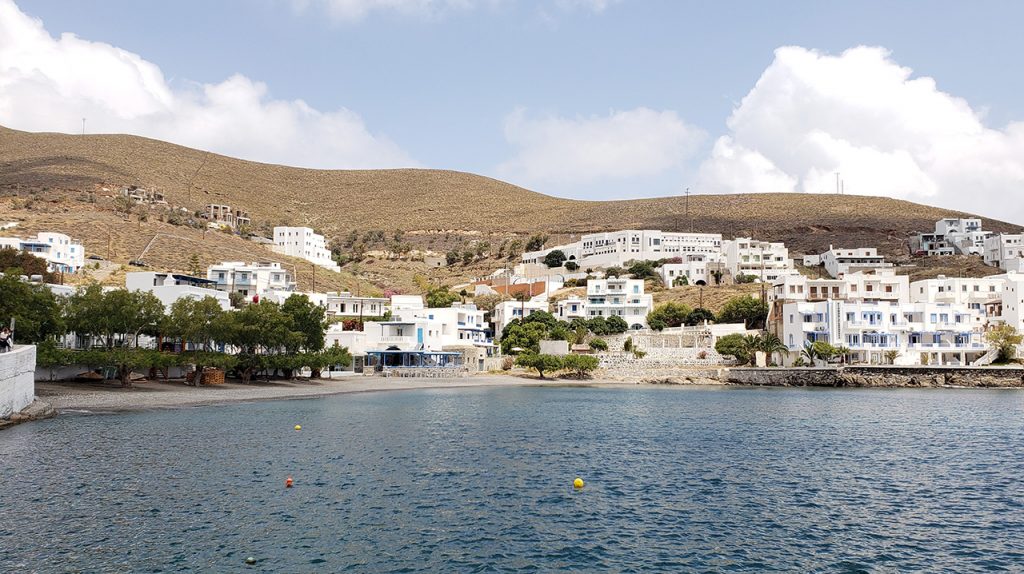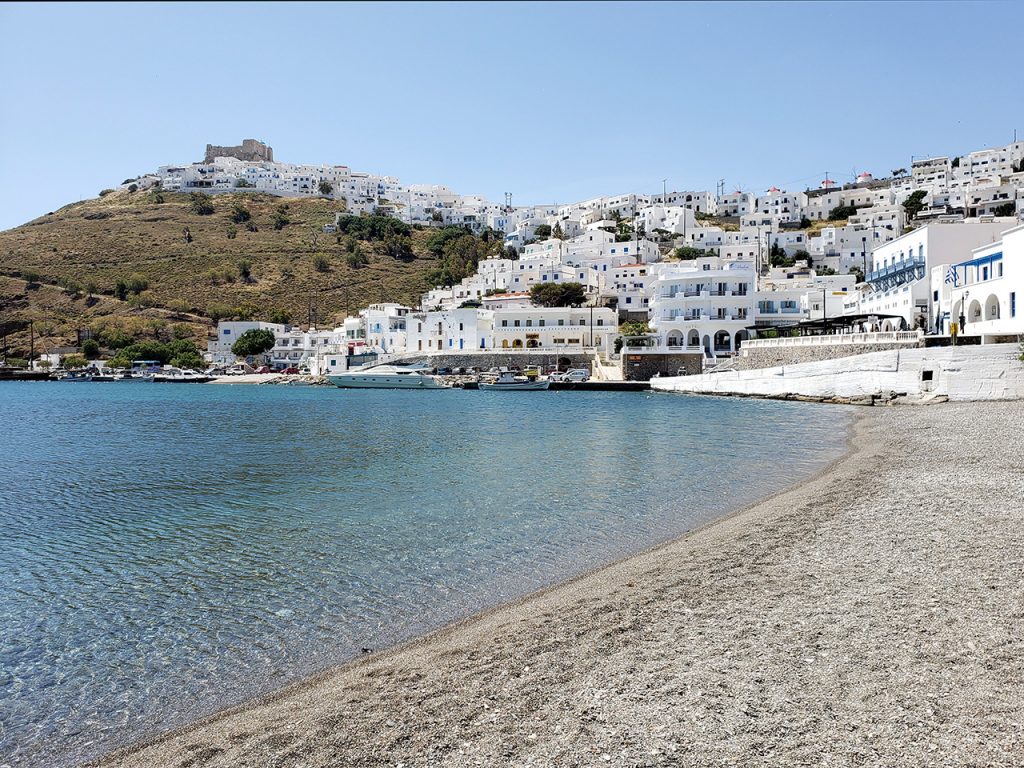 For the trip back up to the Chora we took a different set of stairs. A more direct route, but steeper, the classic trade-off.