One last blast of freezing rain and flurries blew through Toronto just before our plane was scheduled to take off. We felt lucky to be delayed by only one hour, which we spent watching the robotic arms of the de-icing machines spray down our plane with a fluorescent green liquid.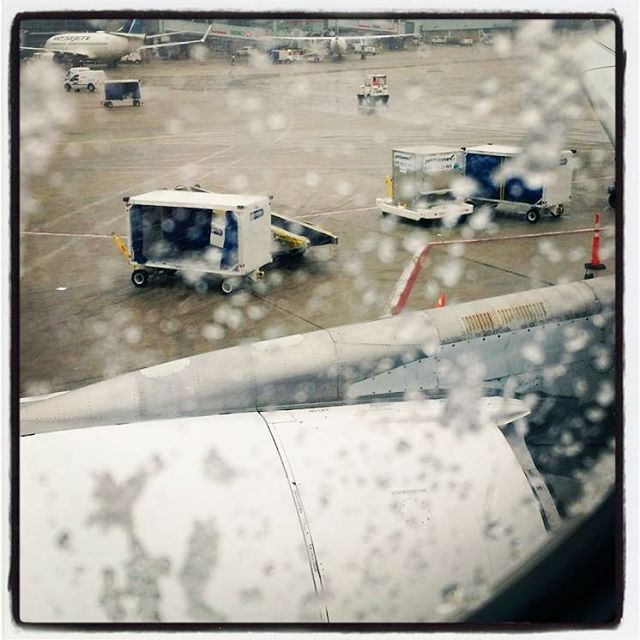 After a stop in Montreal and six more neck-wrenching hours trying to doze on the plane, we arrived in Lisbon around 7 in the morning. Even from high above, the famous "light of Lisbon" was already evident, glowing on the orange rooftops of the buildings we flew over.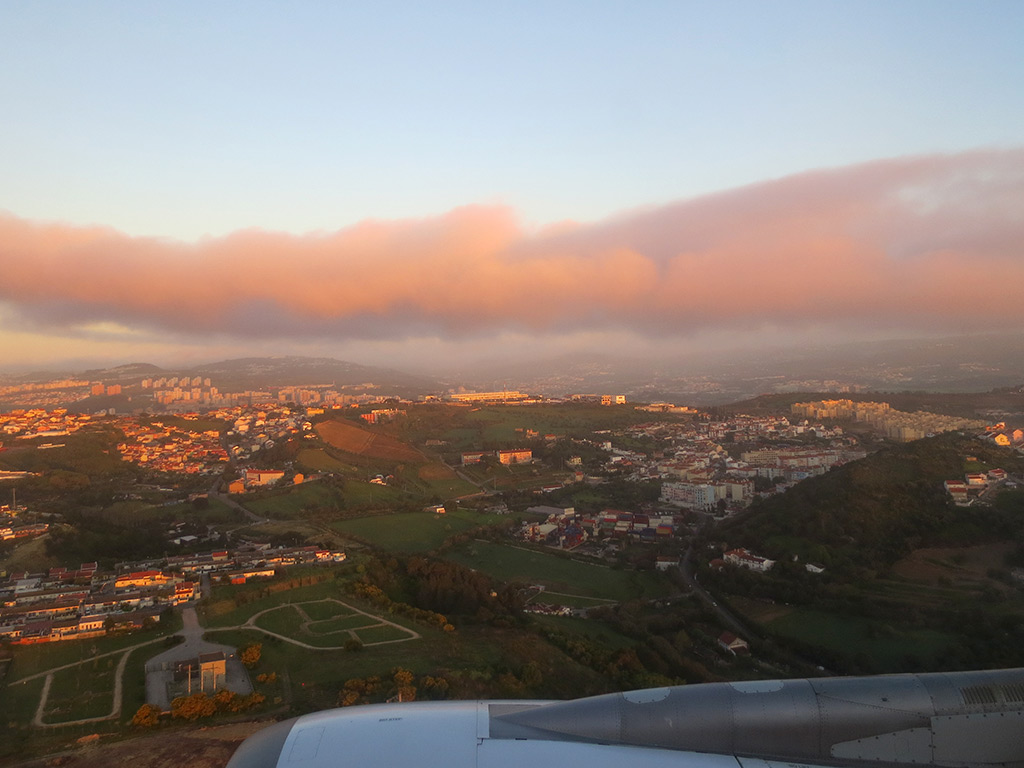 We had no problems taking the metro — which reminded us of Montreal's — from the airport directly into the downtown core. Jamming onto a subway car with luggage is never a great idea at rush hour, but we made without annoying too many commuters.
We had a brief adventure at the luggage lockers at Rossio station when we found their finicky and complex locker machines accept payment with exact-change coins only. With no Euro change at hand, I solved the problem by buying a very small coffee with a very big bill from a cooperative cashier.
With many hours until check-in at our Airbnb house, we took a leisurely wander around central Lisbon, emerging first into beautiful Praça de Dom Pedro IV, with its giant fountain and statue of Brazil's first emperor.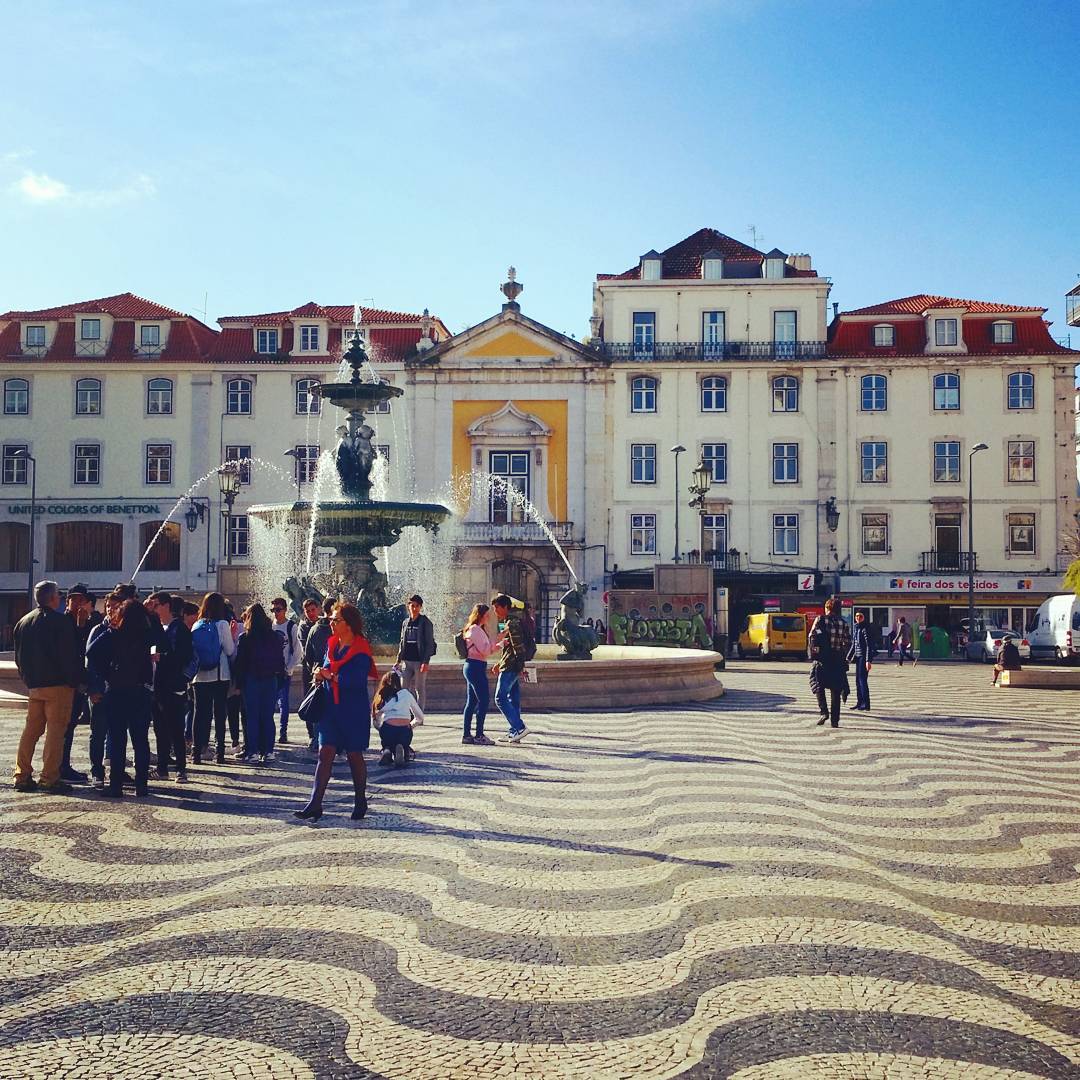 Here we were interviewed by a small group of polite young teens doing a school project about Lisbon. They asked us questions about where we were from, what we'd seen, what we liked best, and so on. They recorded our answers on a phone and then took a parting selfie with us.
We then headed down Rua Augusta in the Baixa district, with its intricate mosaic cobblestones, past block after block of outdoor restaurants with eager touts pushing their ementa turística to each passerby. This always strikes me as one of the most depressing jobs in the world and I avoid eating at any restaurant who has these guys out front.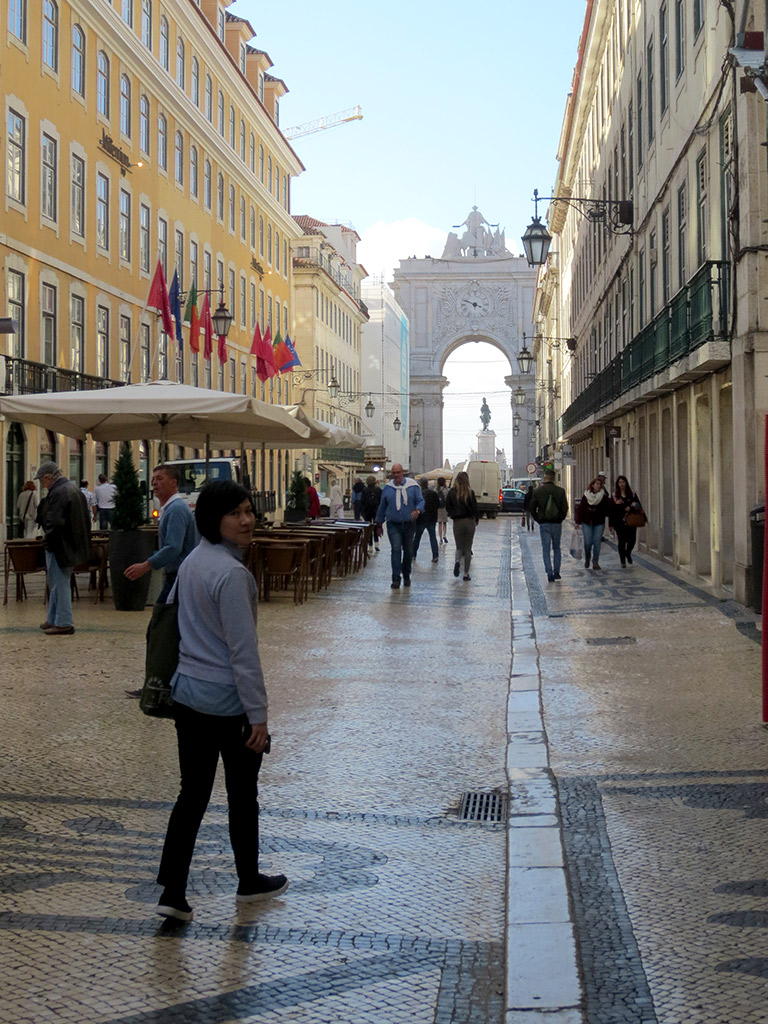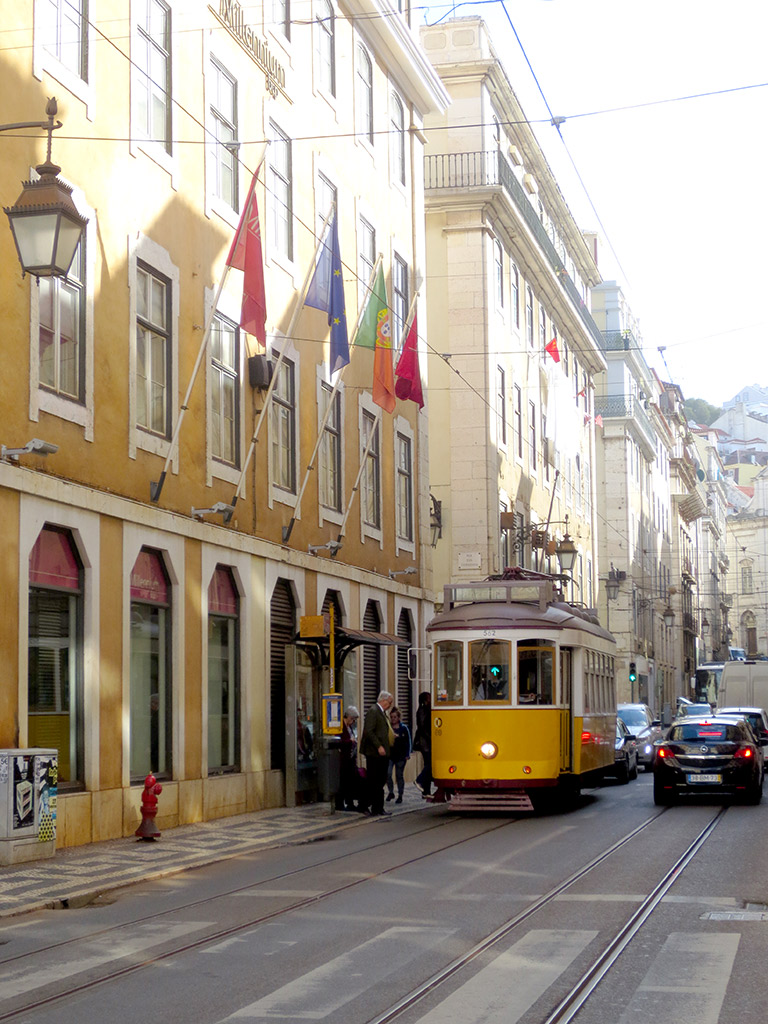 At the foot of Rua Augusta we passed beneath the iconic Arco da Vitória into the vast and impressive Praça do Comércio, built after much of the existing city was razed by the massive earthquake and tsunami of 1755. Here we also had our first glimpse of the Rio Tejo waterfront.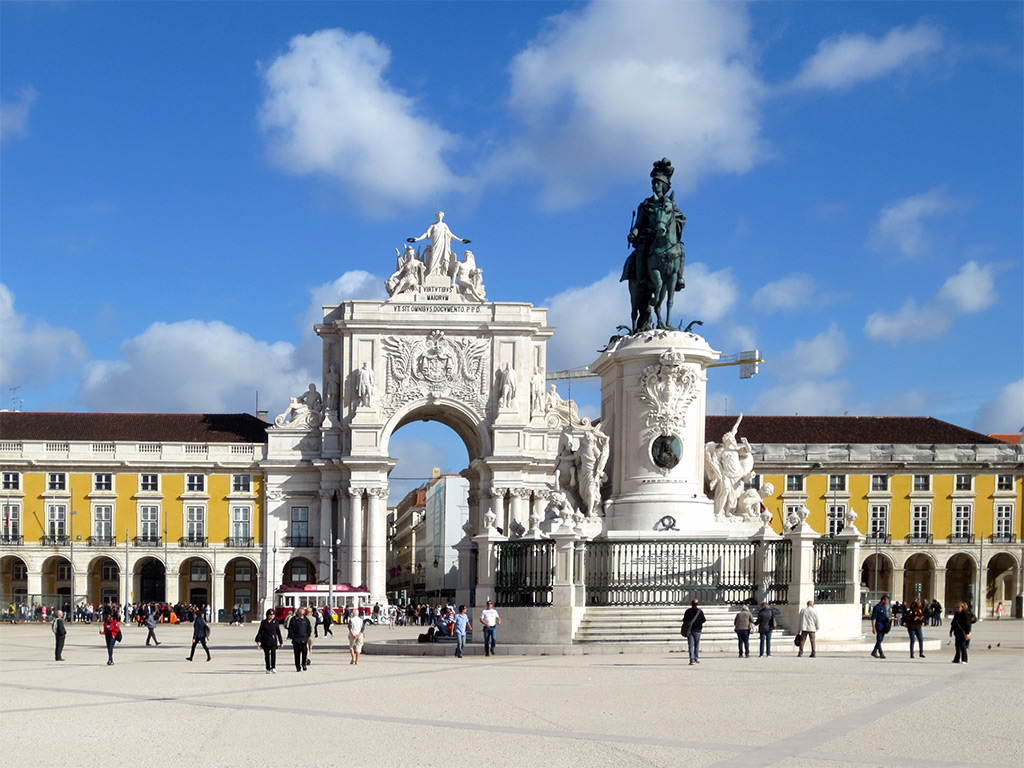 We then swung east and up into the southern tip of Alfama, the warren of narrow streets surrounding the Castelo. After a nice lunch at the universally recommended Pois Café, we stopped by the enormous Sé cathedral, built around 1150 AD on a the site of a mosque constructed by the Moors. It's built like a fortress with intimidating stone walls, surrounded by orange trees.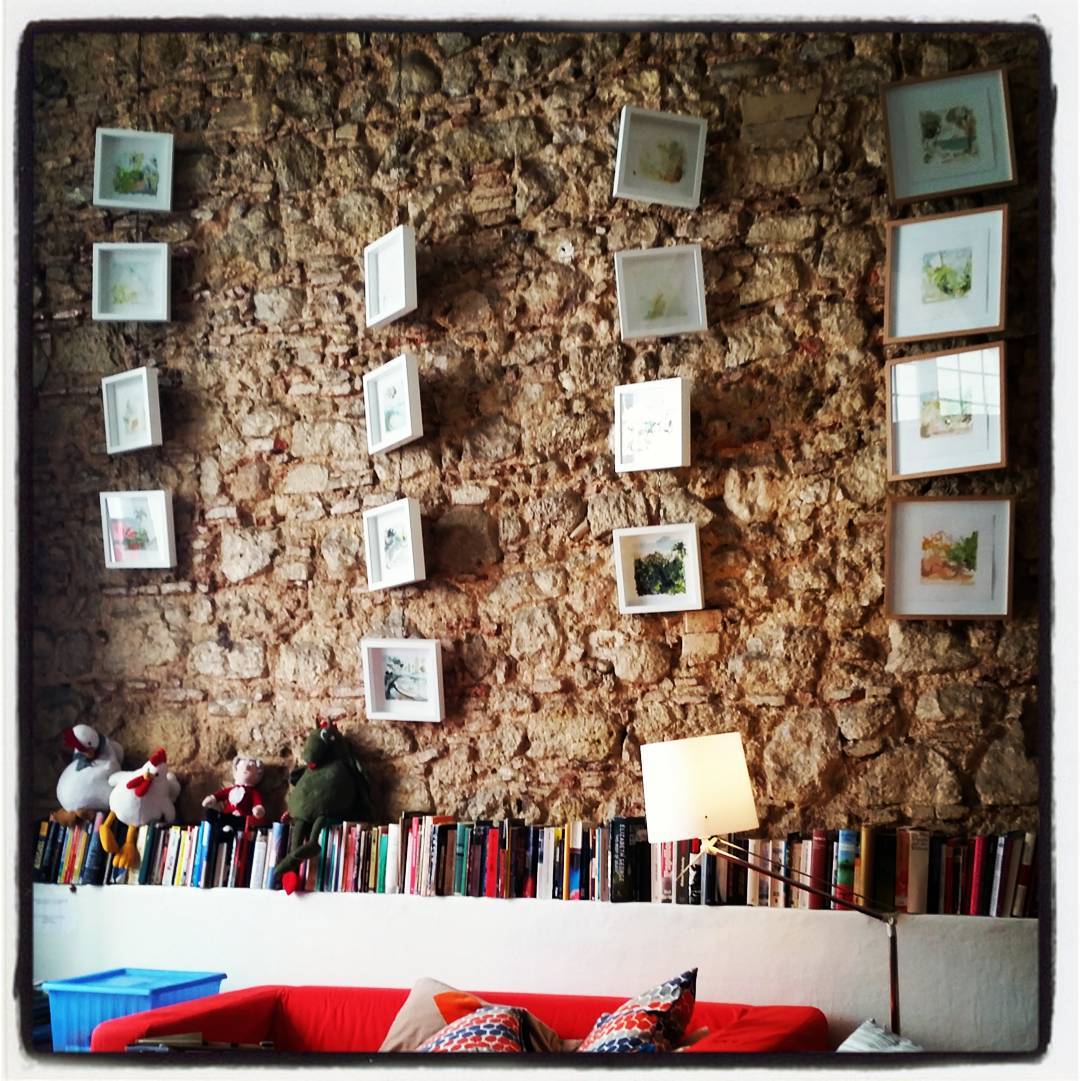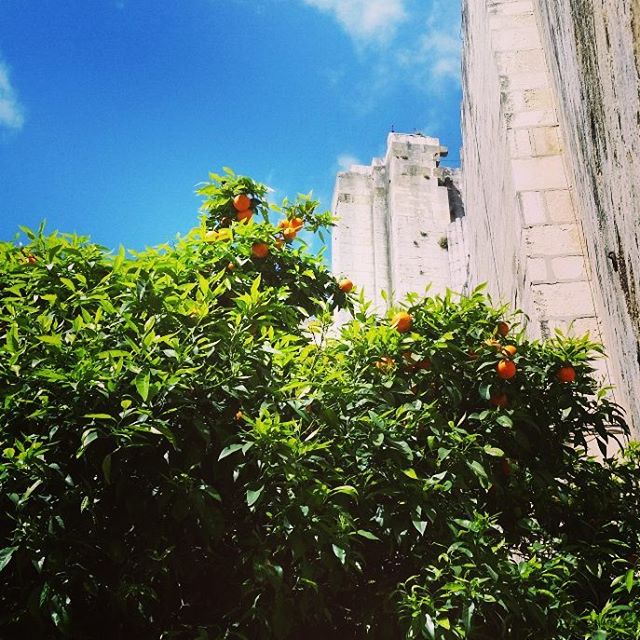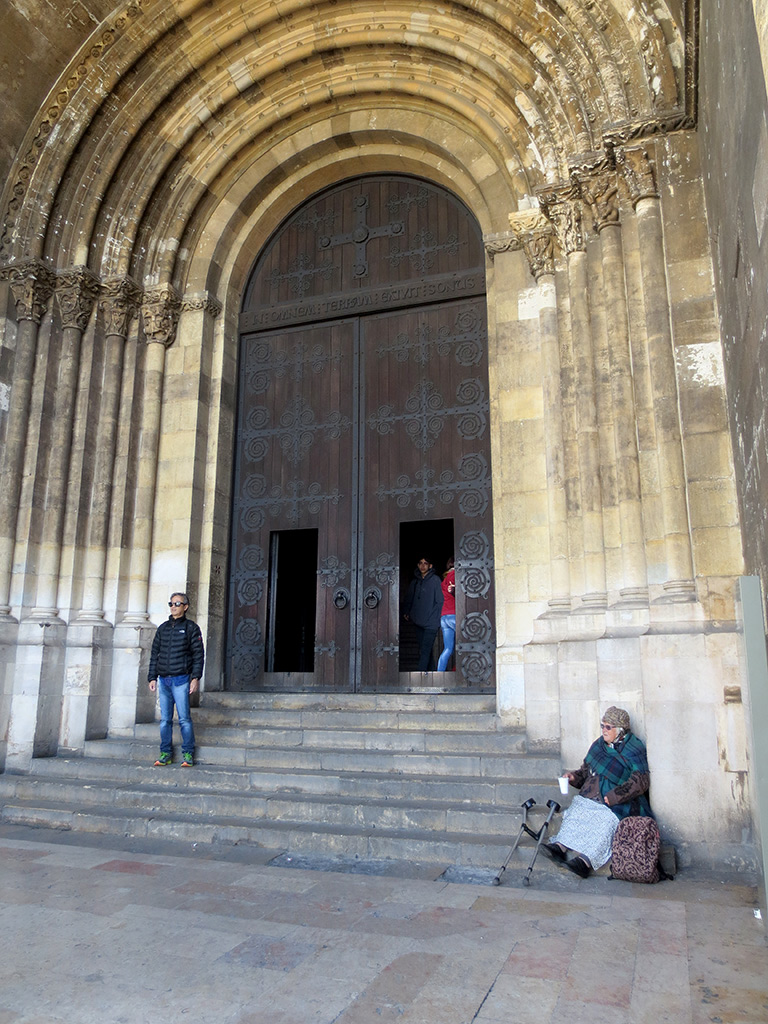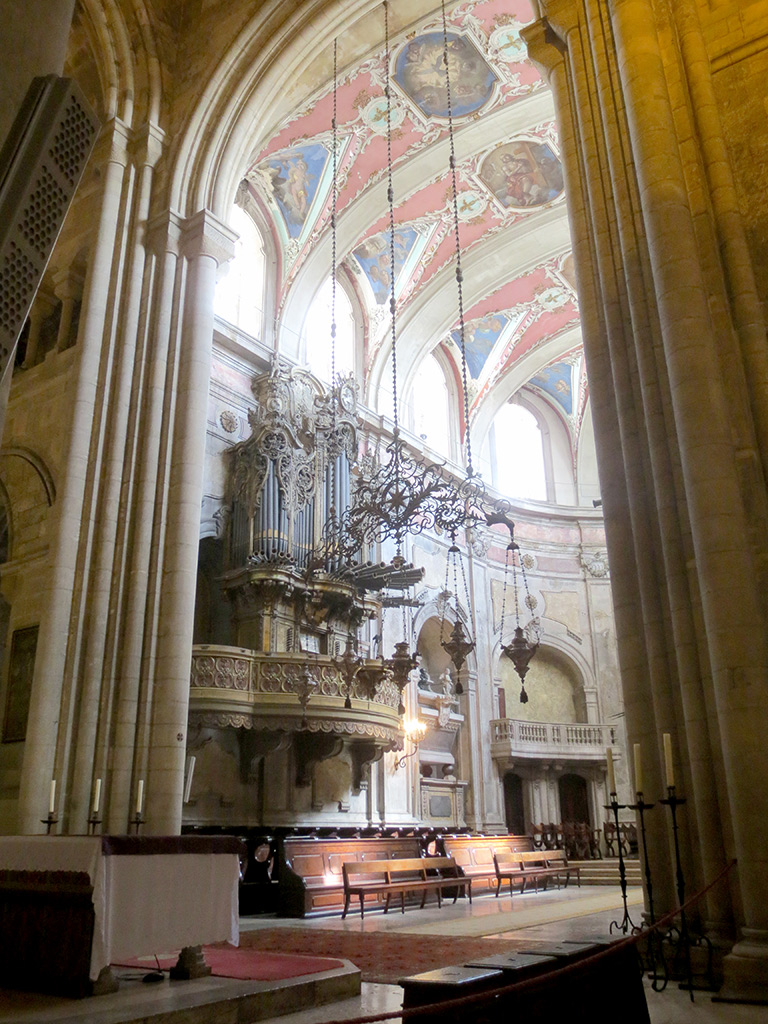 In front of the Sé we also saw an oblivious tourist walk directly in front of a lumbering tram, which screeched to a stop with inches to spare. She casually waved at the driver and continued on, seemingly unaware of how lucky she was.
Here, and anywhere near the Castelo, the tourist hordes are in full effect. But thankfully, only a few blocks away as we approach our little Airbnb house, the vibe changes. There are still a few wandering travelers with guidebooks and cameras, but there are also many more locals. We can hear Portuguese (and other languages) coming from every window and doorway. People gather to chat in the streets and the kids play soccer.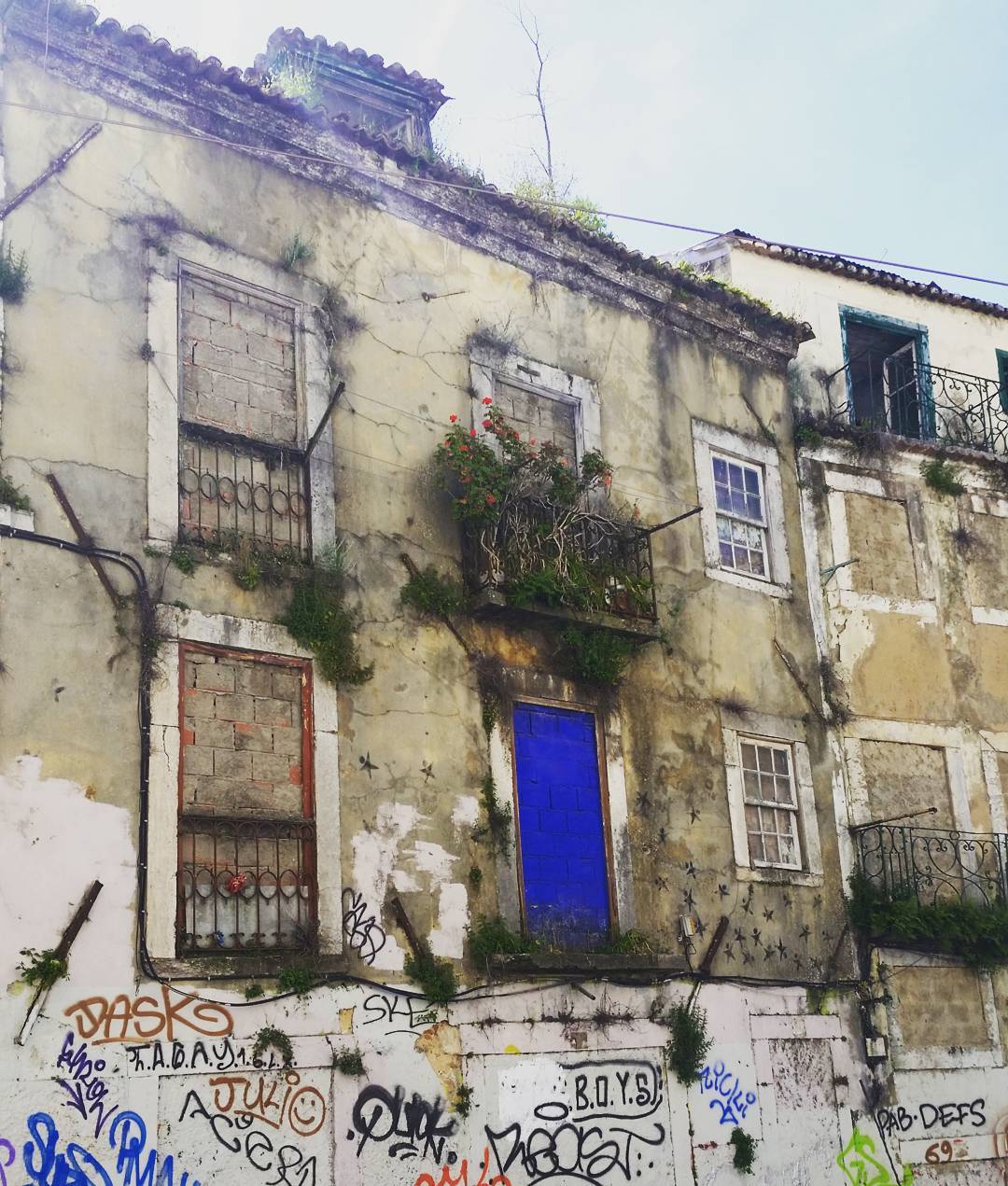 Later, after we checked in, we visited a small local grocer to stock up on a few supplies. The owner was a young immigrant who spoke only some English and some Portuguese, but he was friendly and helpful — I think we were his biggest sale of the day. In the evening we scoped out the closest Pingo supermarket location. Most staples are moderately cheaper than in Canada, except for alcohol and beer, which is astonishingly cheap. 98 cents for a bottle of wine? Why not.