We left the historic Alfama and Baixa areas and took the ludicrously crowded Tram 15E along the riverfront out to the Alcântara neighbourhood. There, at the foot of the Ponte (Bridge) 25 de Abril, we visited two of the more recent additions to the Lisbon map.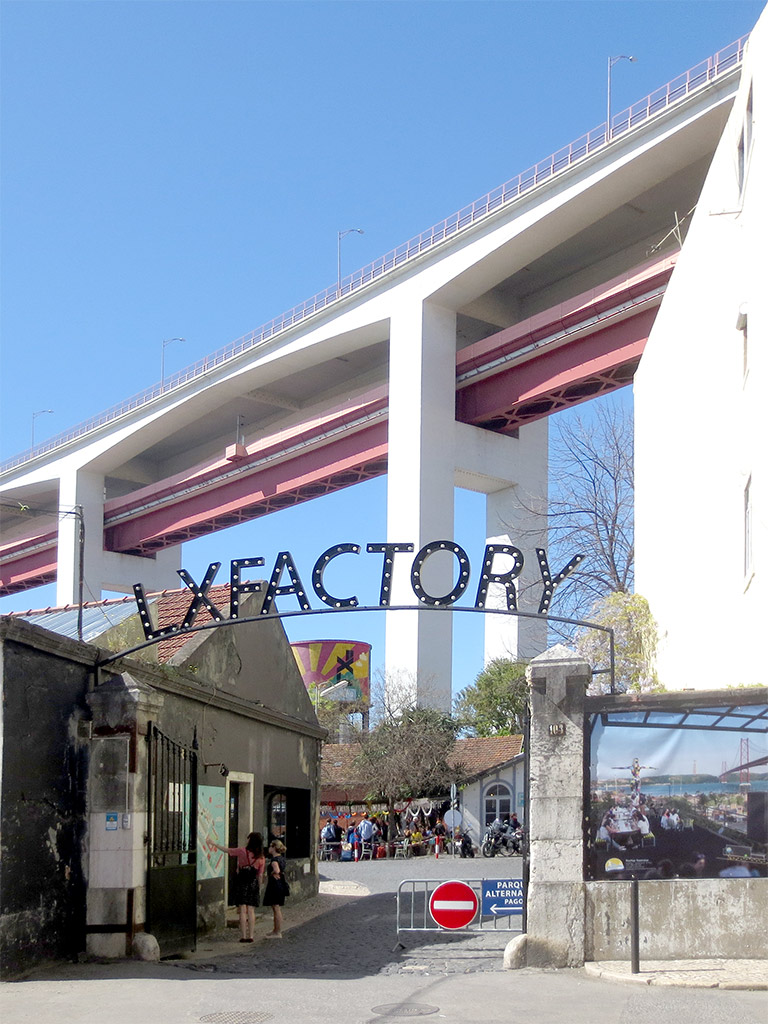 The LX Factory reminded us a lot of Toronto's Distillery District. In 2008 an abandoned 1840's textile factory was converted into artist studios, cafés, shops and market stalls.
Much like the Distillery, we got the feeling that the original vision of a place for artists to work has been somewhat overwhelmed by the more urgent need to pay the rent. There were a lot of very expensive souvenirs and an impractical farmer's market featuring fancy jams and cheeses. The Portuguese bread (pão) on display did look excellent, however.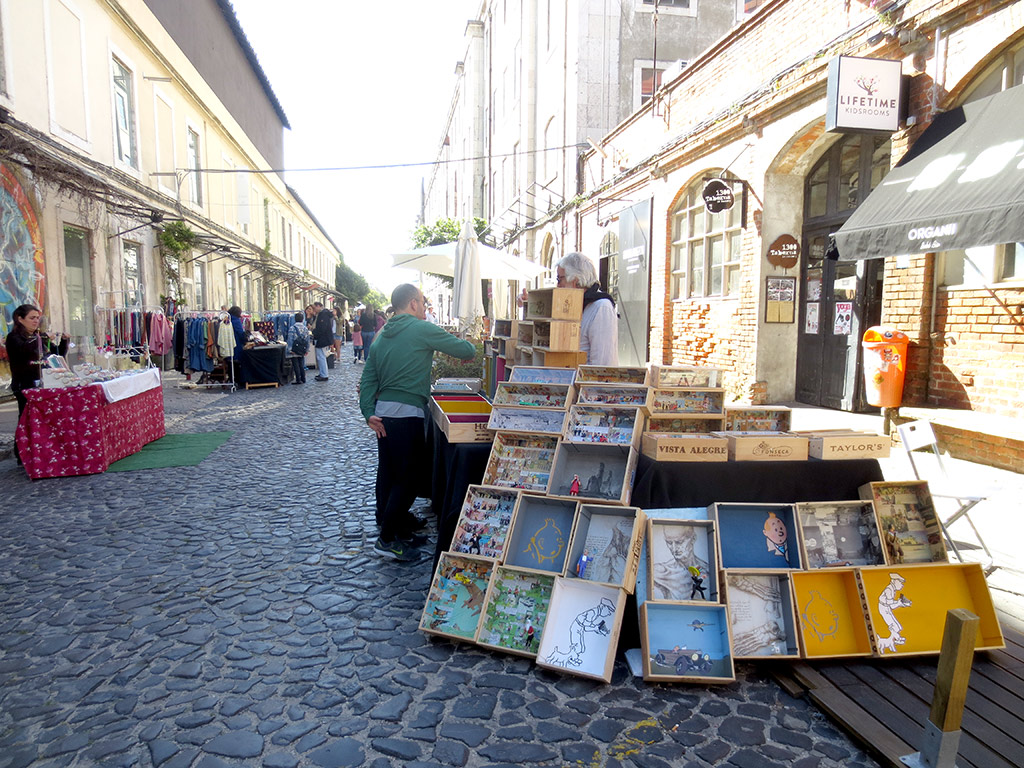 By far our favourite part of the LX Factory was the Ler Devagar book store. Located in a former print shop, it's a tall and impressive space with metal walkways and an enormous intact printing press.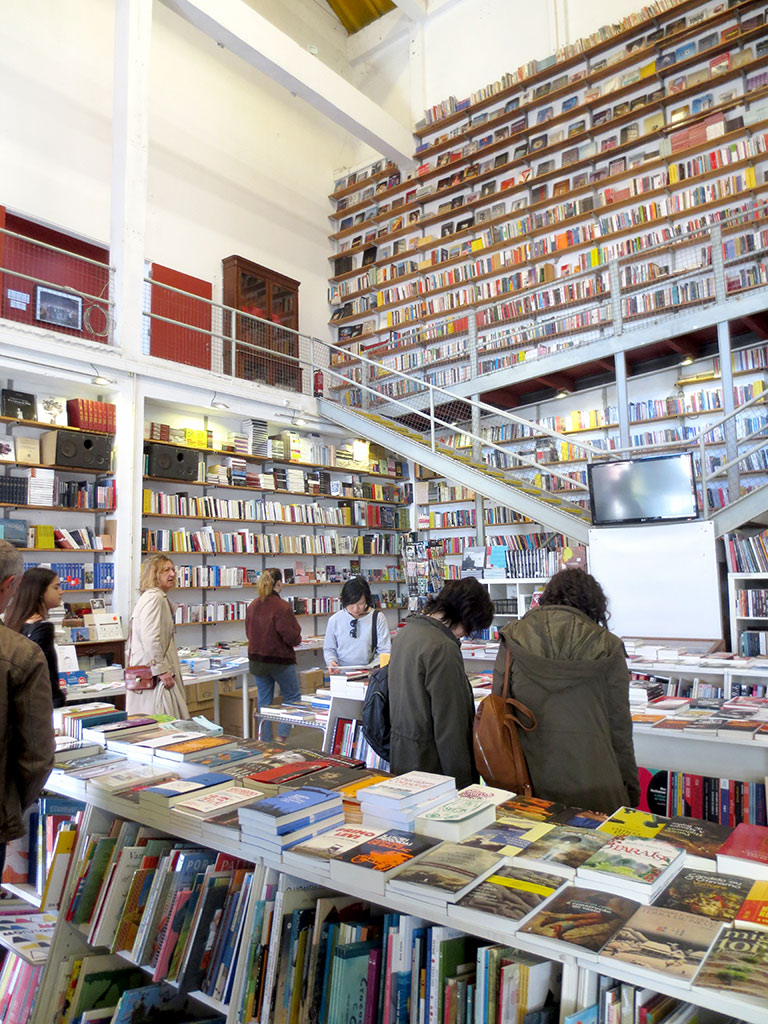 Here we made our first non-food/drink purchase in Lisbon, picking up a really nice little book called Lisboa featuring loose illustrations of scenes around the city by an artist named David Pintor.
Like many places in Lisbon, Ler Devagar is also a café. I drink a lot of coffee but even I will never keep up with all the caffeine consumption opportunities this city offers.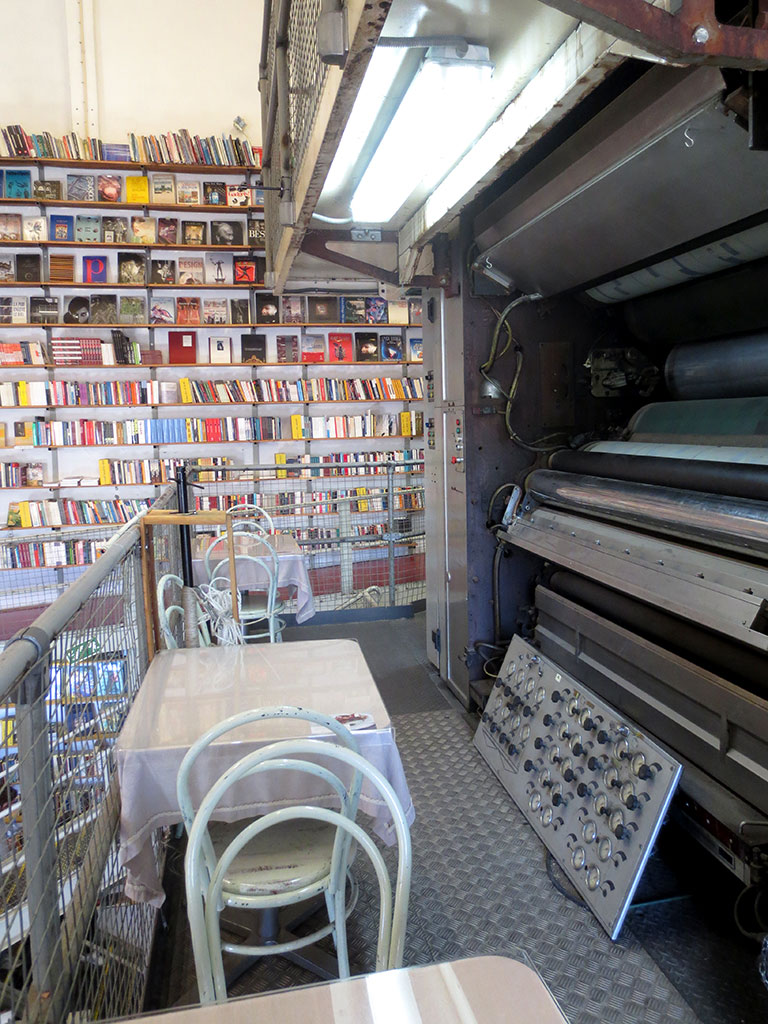 One street away from the LX Factory, at the rear of a tram yard, is the Village Underground. This is a creative community and workspace built out of shipping containers and old buses.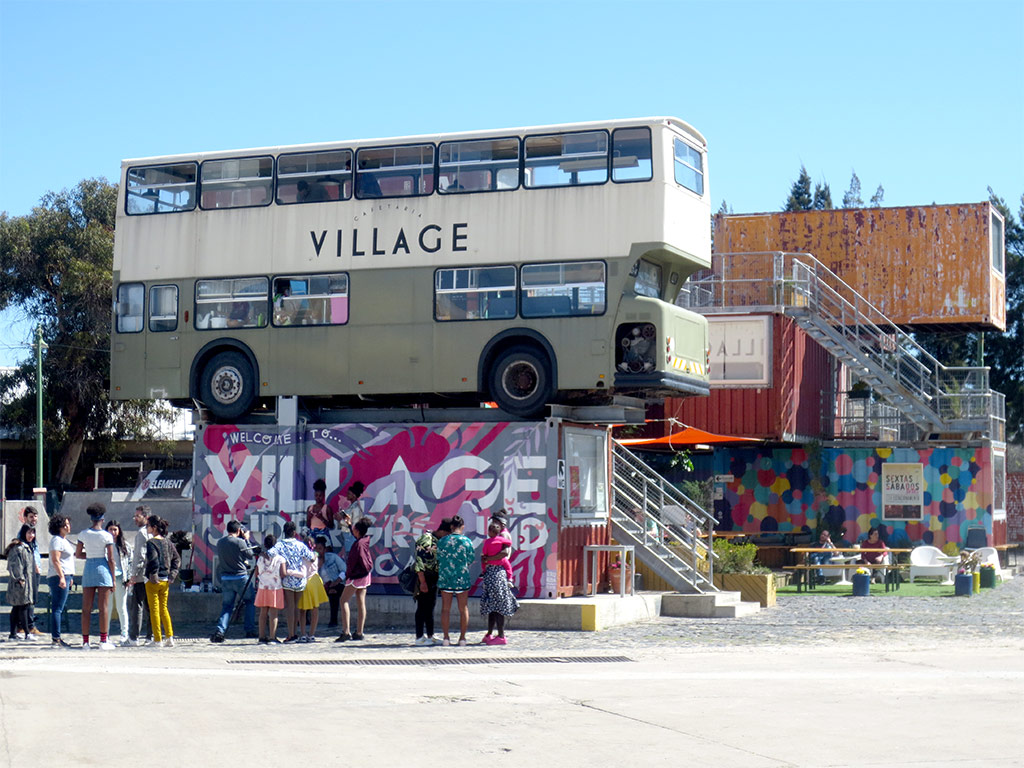 And yes, the Village Underground also has a café. And a bar.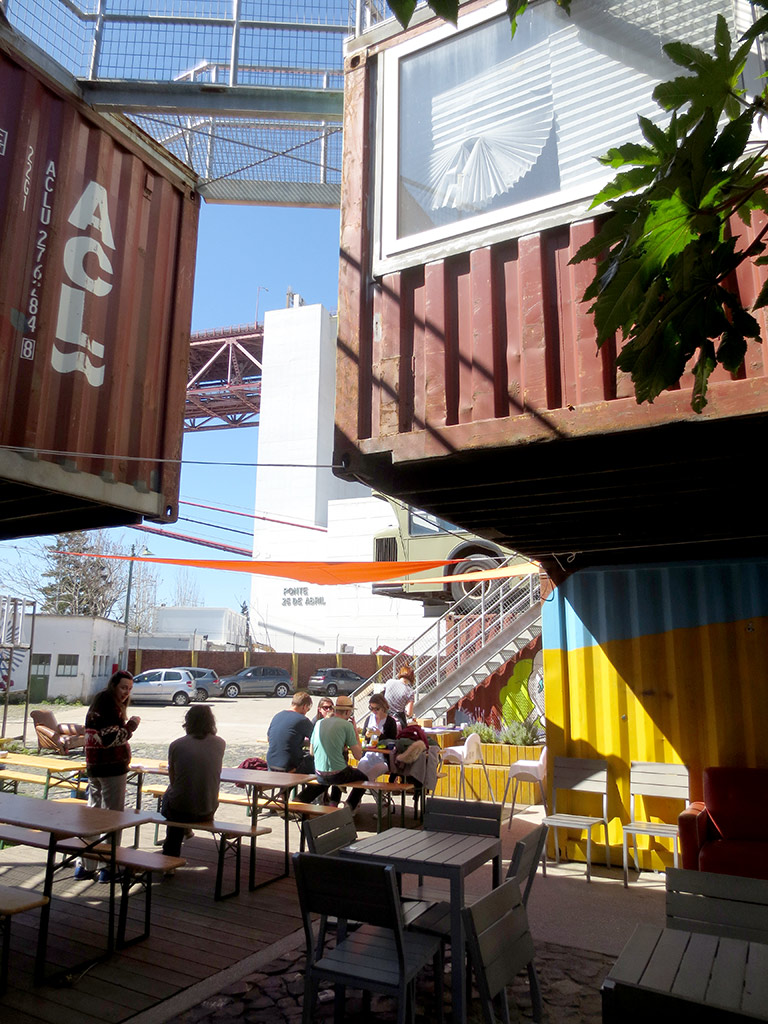 Overlooking everything from atop a nearby building is this colourful yet creepy figure.