Here are some of the buildings in the more upscale Príncipe Real neighbourhood of Lisbon. It felt a bit like Nolita in NYC with its eclectic mix of interesting shops, bars and restaurants.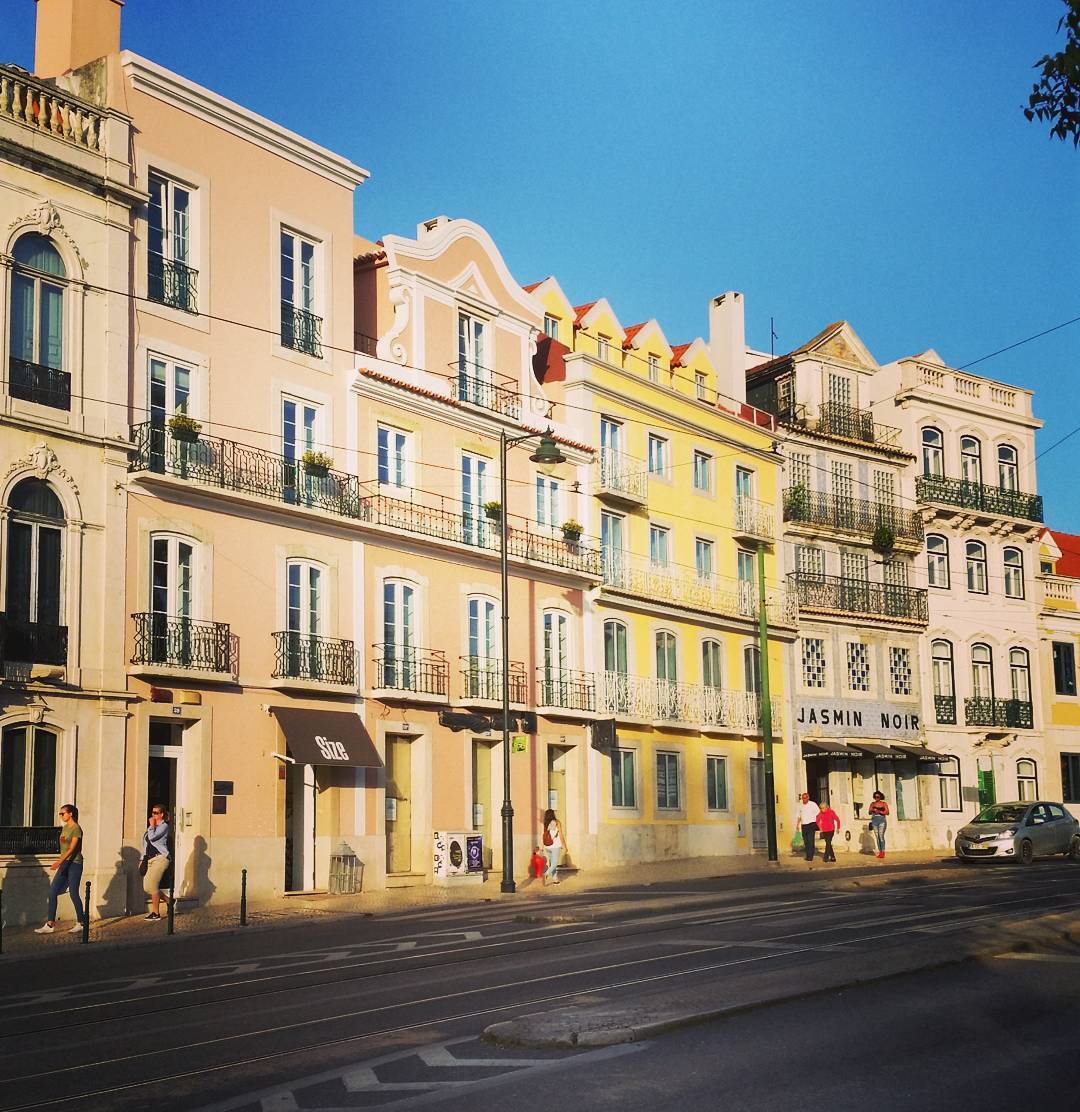 One of the most impressive sights at the Jardim França Borges park in the heart of Principe Real is this giant white Mexican Cypress umbrella. It is over 100 years old.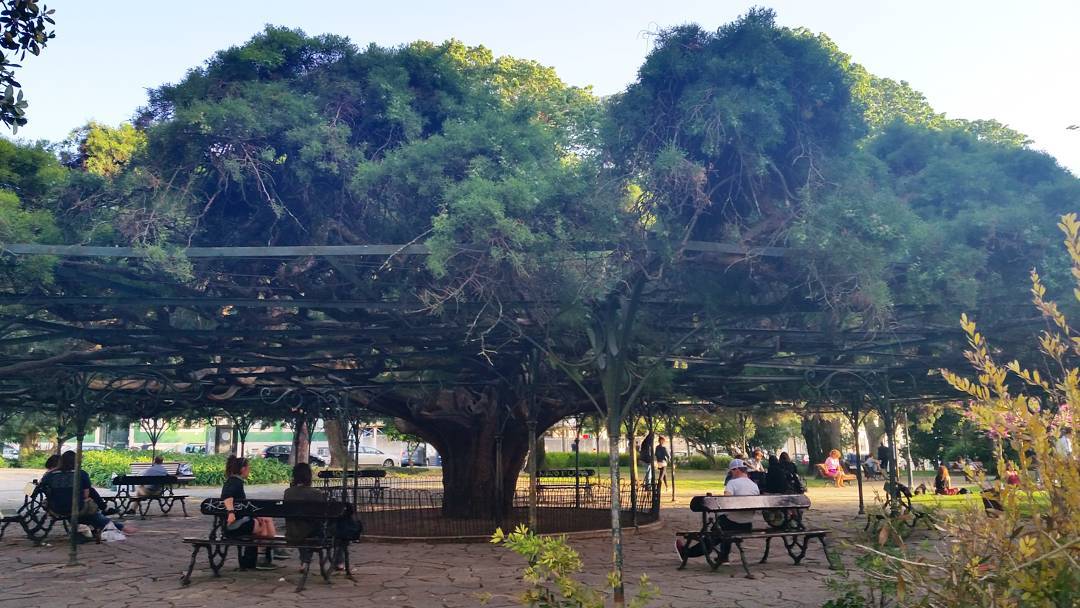 There are many kiosks in Lisbon providing café and bar sales. This was one of two cafés in the tiny 19th century Jardim. It's amazing and something you don't see in Toronto except for at specially licensed event areas. To think these kiosks were almost extinct a few years ago.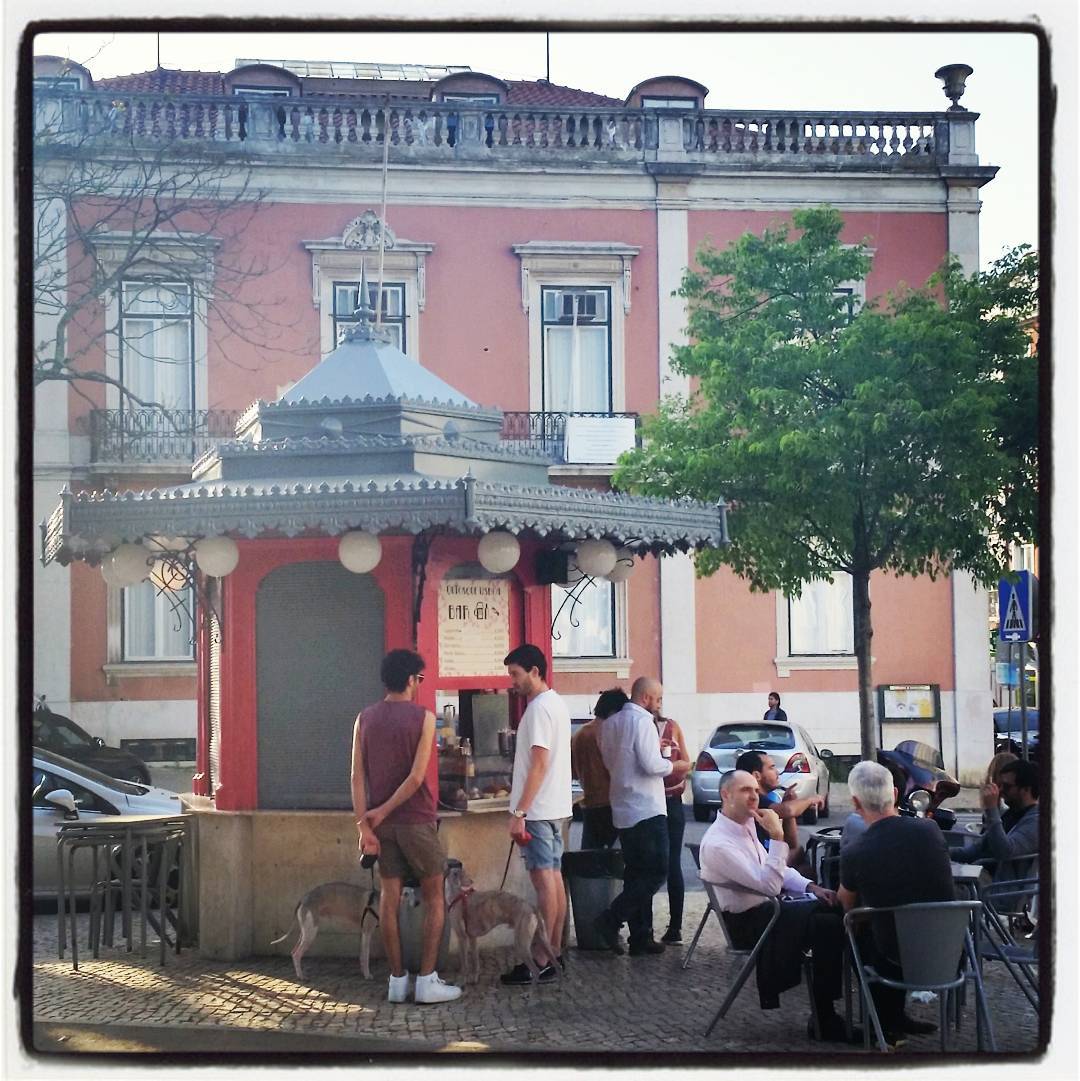 These are some of the other impressive trees found in the Jardim. In the middle is the Esplanada Café where we had drinks. Some took their cocktails to go!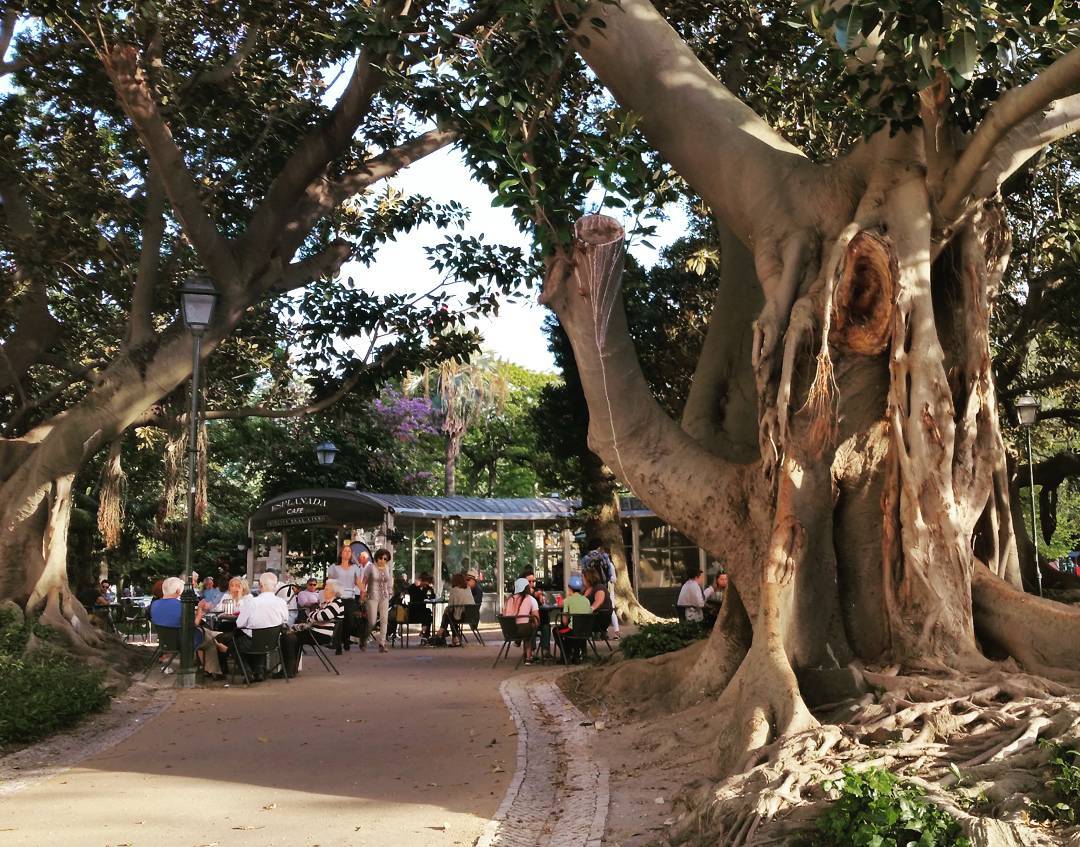 Across from the Jardim is the Embaixada — a grand 19th century building which now houses interesting shopping galleries.