Near our hotel in Granada there's a famous narrow street called Calle Calderería Nueva. It's often described as a Moroccan souk, and having visited the medinas in Fes and Meknes and I can confirm that it does have a superficially similar vibe, though it's cleaner and targeted solely at visitors and not locals.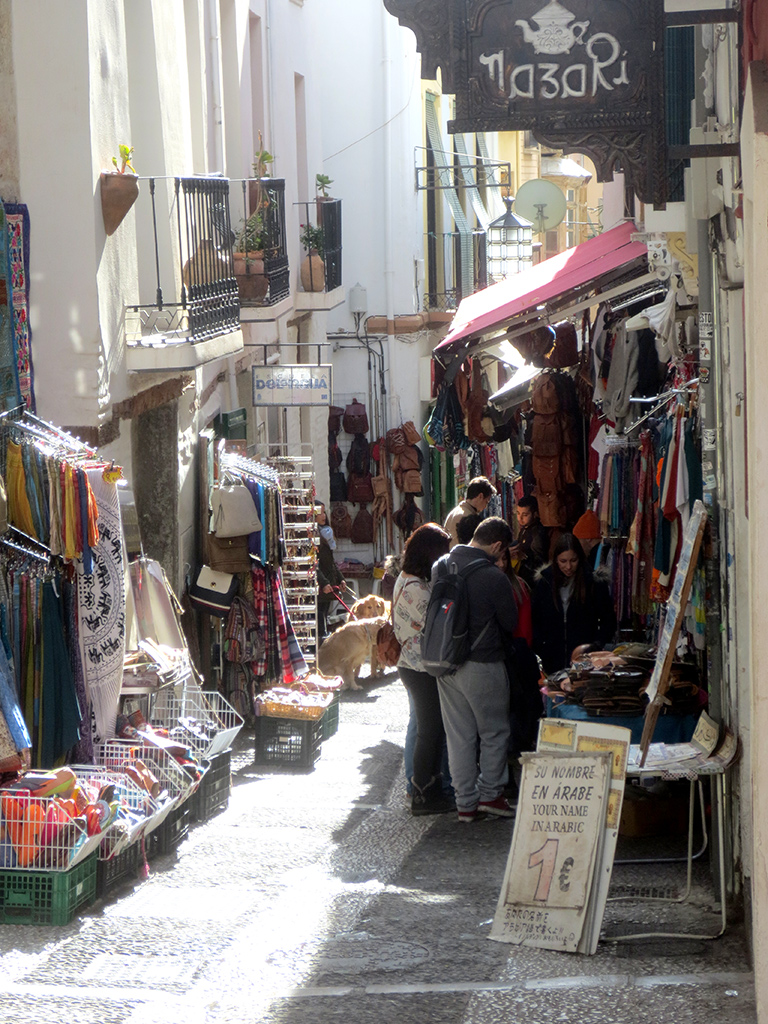 The street makes for a colourful and interesting walk, at least the first few times.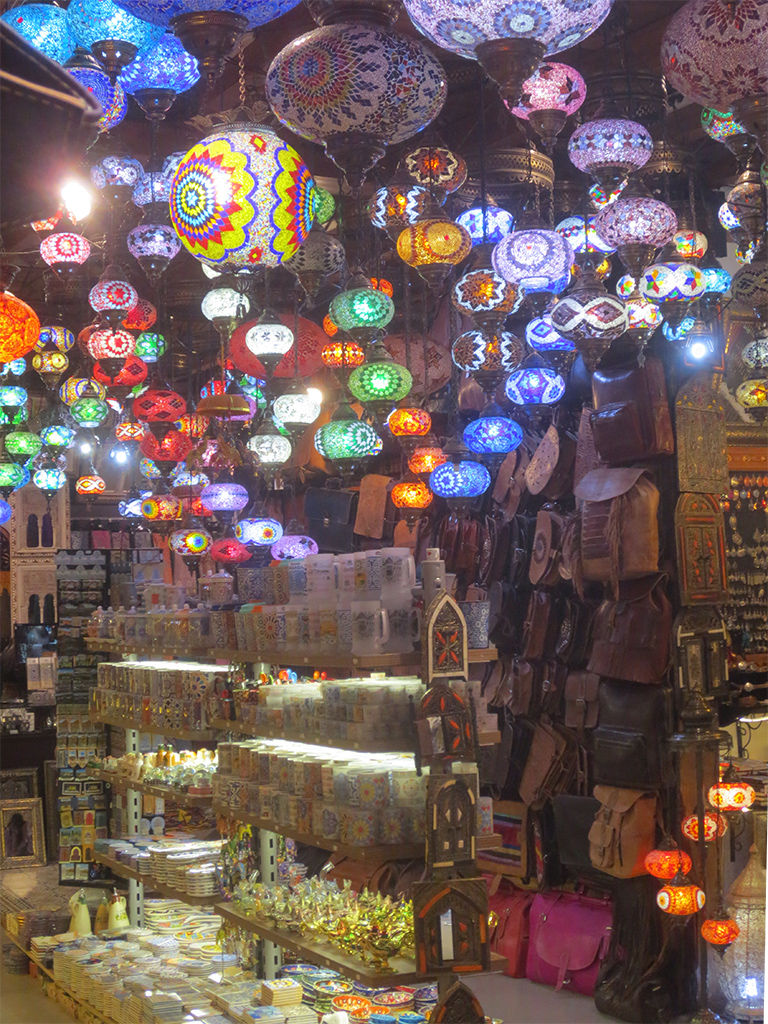 The shops are attractive, selling souvenirs, rugs, scarves, tin lanterns and leather goods. The shopkeepers hang outside, sitting on small chairs and chatting to each other, sometimes in Arabic. One shop has a small white cat which hunches outside in the same spot at all times, looking annoyed as it ignores passersby.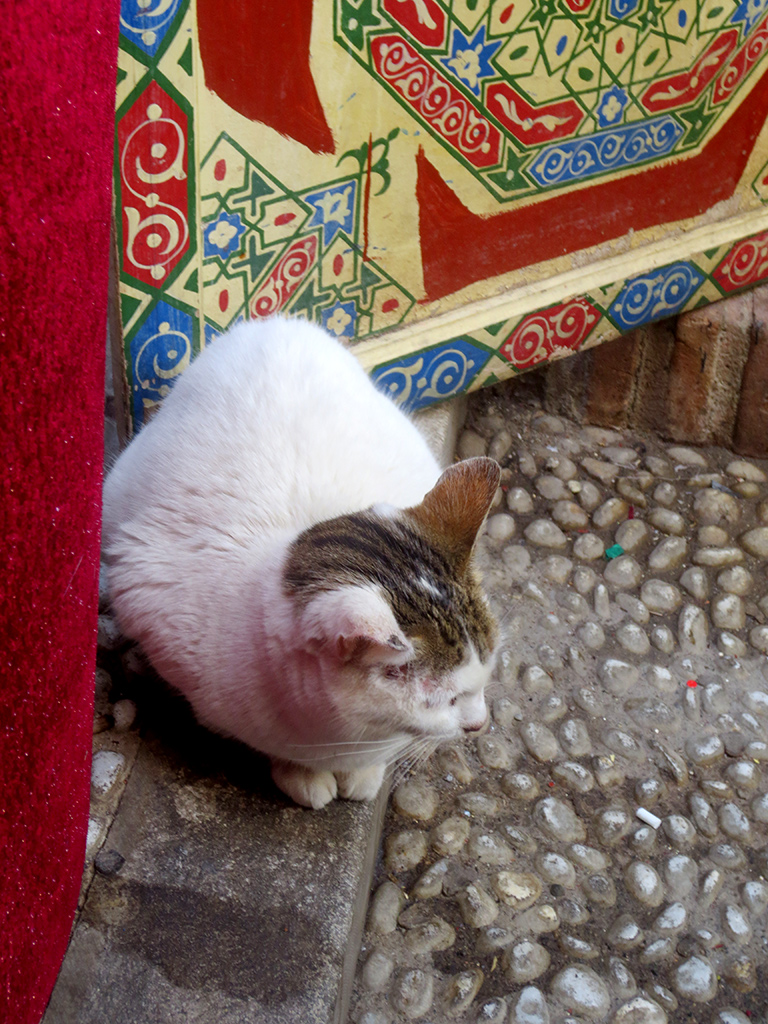 The only store we visited was a small one specializing in teas and spices. It smelled delicious inside, though we assume the spices in the open bins must go stale quite quickly. We bought some candies with unusual flavours like rosemary, thyme and eucalyptus, as well as some marmalade, which seems inexplicably harder to find here than in Seville.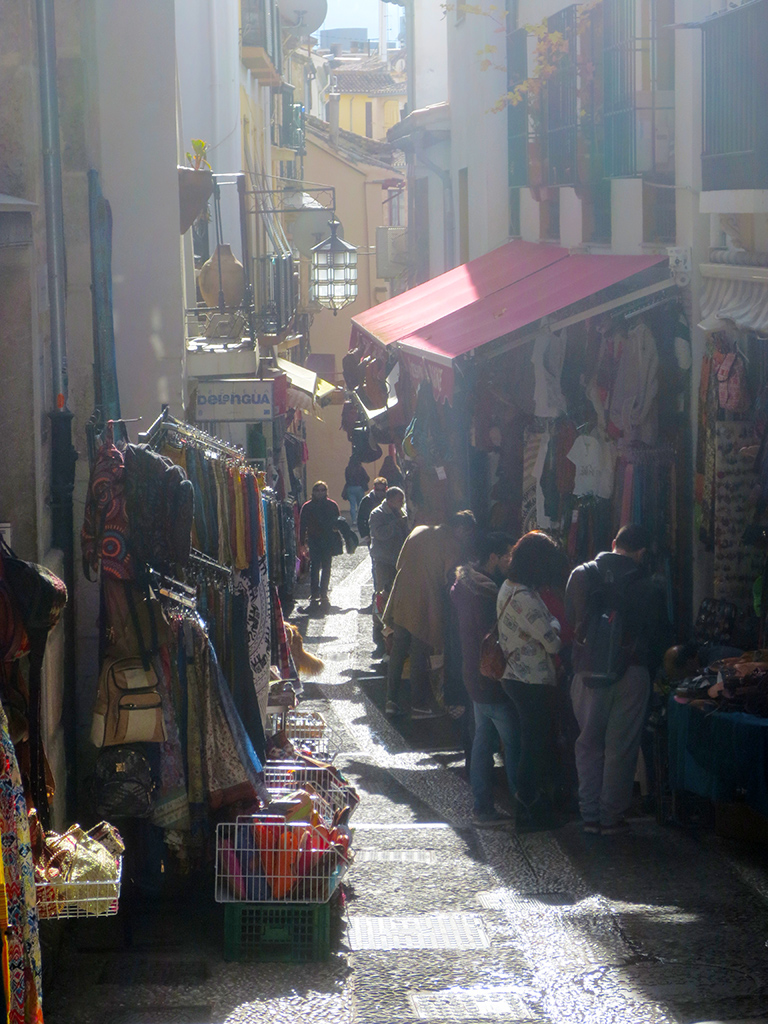 Along with the shops are many teterías, or tea houses, usually elaborately decorated with cushions on the seats. They specialize in mint tea, but most also sell coffee, other teas, juices and food. They also allow shisha or hookah smoking, which at least doesn't smell as bad as tobacco (thankfully banned indoors everywhere in Spain).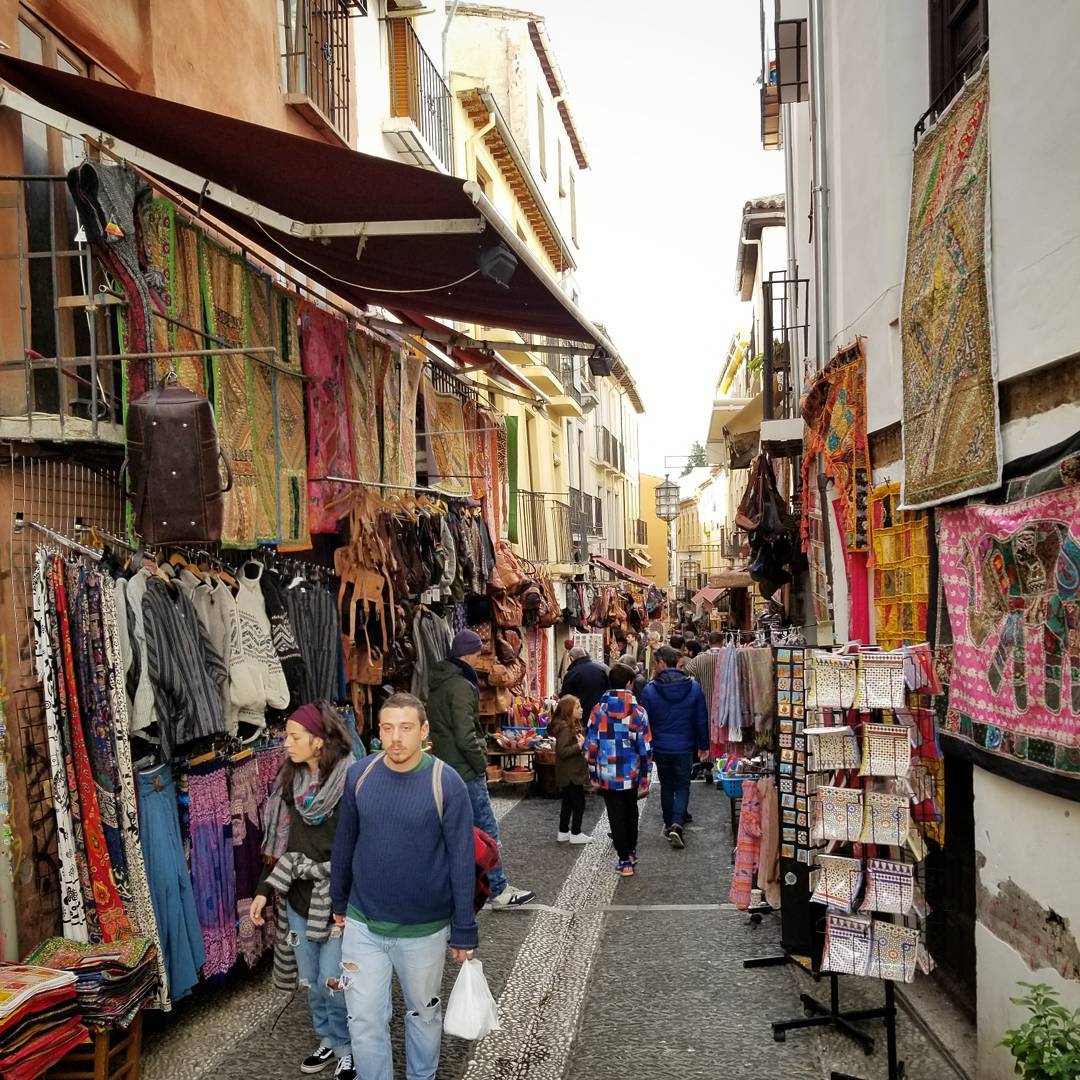 The smell of the incense and leather goods in the other stores, however, is less pleasant, even headache-inducing, and we've since found another less smelly route down to the city core.
After a few walks through Calderería we've observed that all these shops — and in the streets around the Cathedral — sell the exact same goods, apparently mass-produced.
And maybe it's just because it's low season, but we've never seen anyone buying (or haggling to buy) any of the goods for sale. It is a mystery how so many shops selling the same mostly unnecessary trinkets continue to exist in close proximity.