Our flight from Dublin landed in Seville yesterday. Amidst the whirlwind of checking into our Airbnb, stocking up on basics at the local supermarket, and catching up on sleep and real life, we've also managed to head out to explore a few times.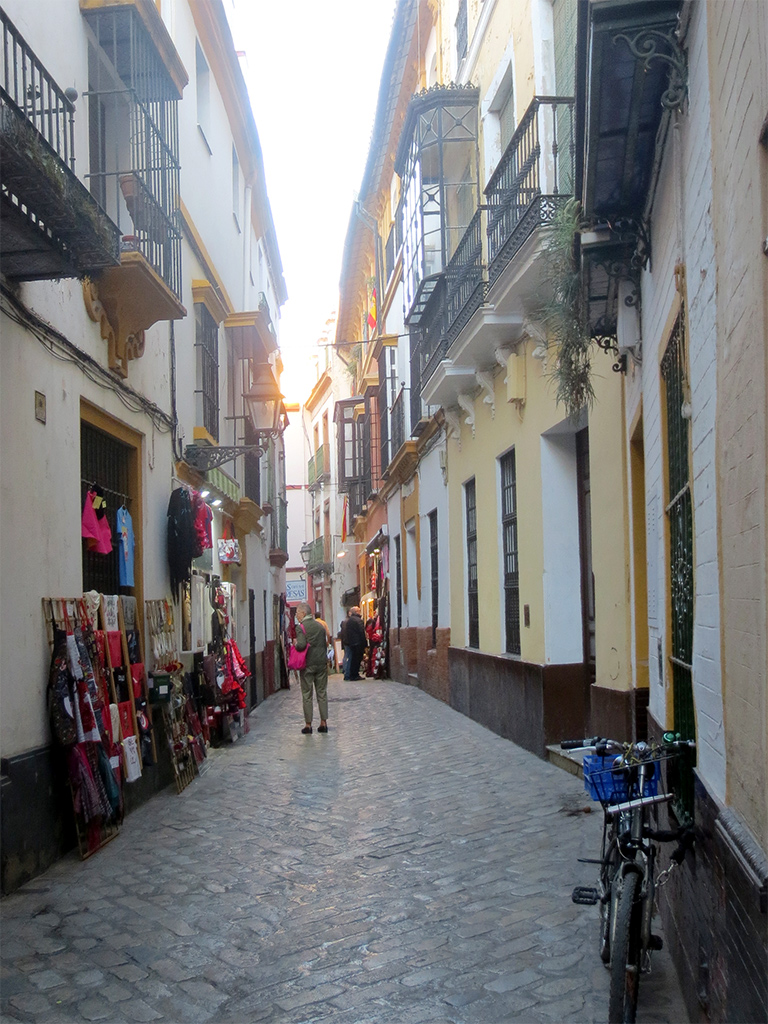 Our wanders have lead to us becoming pleasantly disoriented on the city's narrow, winding streets, but thankfully Google Maps on Josie's phone has always brought us back home. Eventually.
Our apartment has a beautiful little courtyard patio, but even with the temperatures touching the low 20's during the day, it's a bit too chilly for lingering unless the sun is angled just right. The Wi-Fi does work well there, though!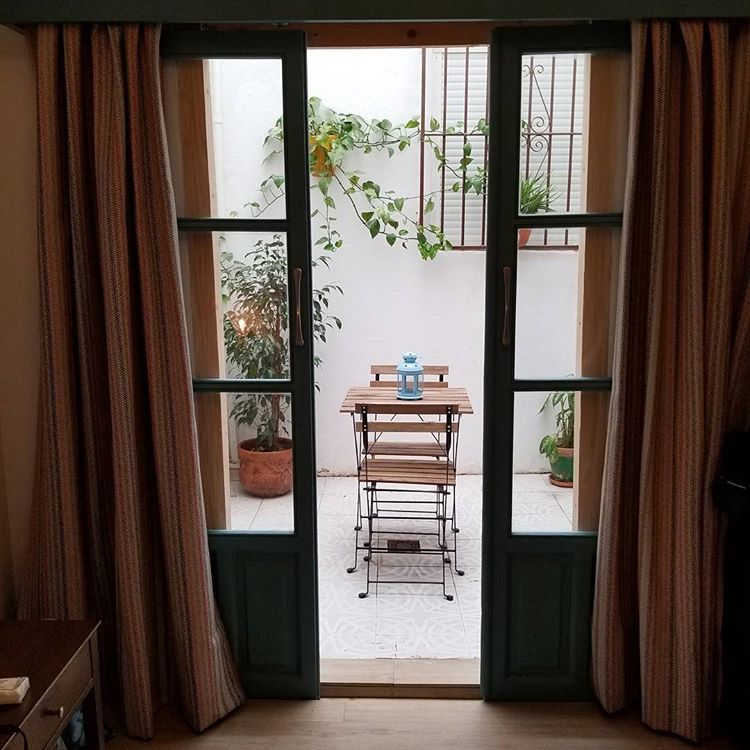 Shopping at the local Supermercados MAS is a bit different from the No Frills we frequent back home. For example, there was a giant fish head in the seafood section, and a substantial area filled with dangling legs of jamón.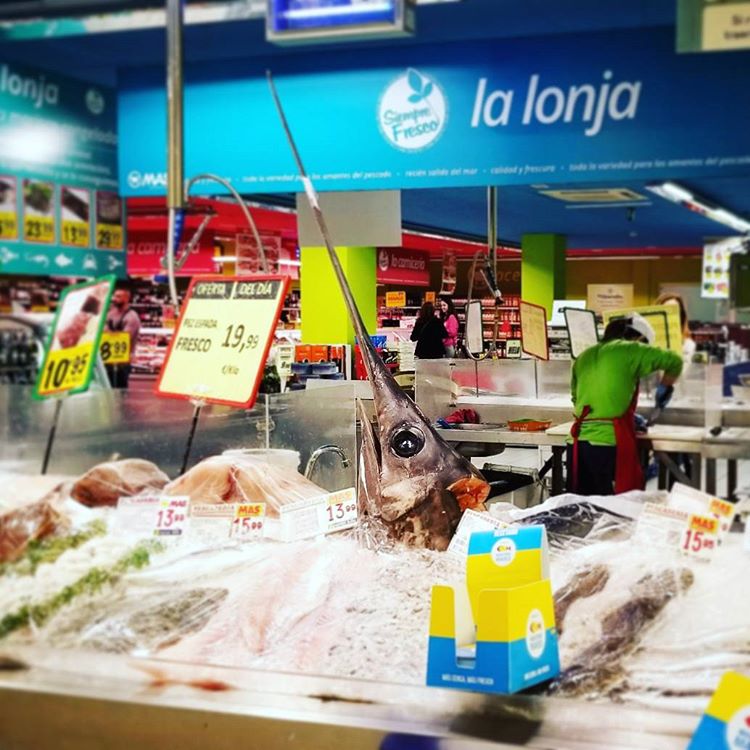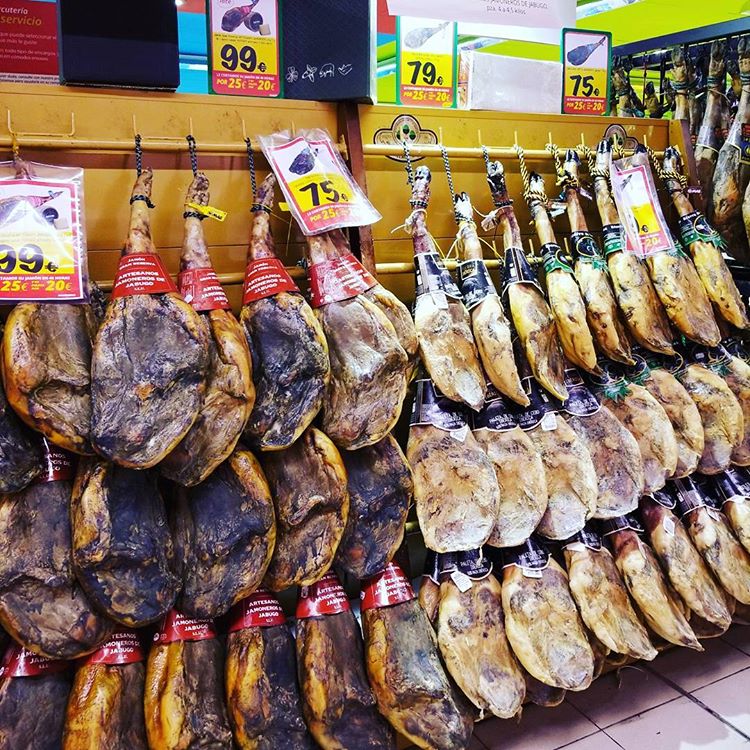 The nearby Alameda de Hércules is a wide treed avenue lined with parks, cafes and tapas restaurants. It's one of the main areas locals go to eat, drink and socialize.
At either end of the Alameda there are a pair of Roman columns — those on the north end are reproductions, and those on the south end are legitimate and were taken from a nearby Roman temple.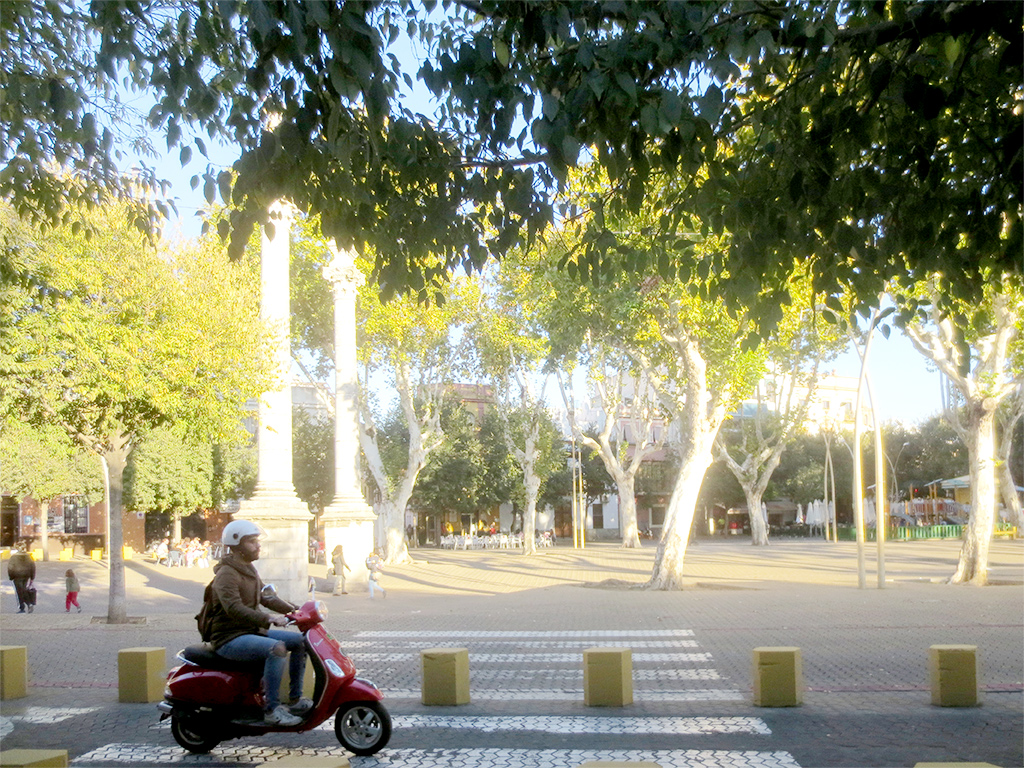 Our first tapas experience was at the well-reviewed Dúo Tapas, located just north of the Alameda. For 20 euros we enjoyed four small but rich dishes, including these patatas bravas — fried potatoes topped with a mayo-based sauce. Who needs poutine, right?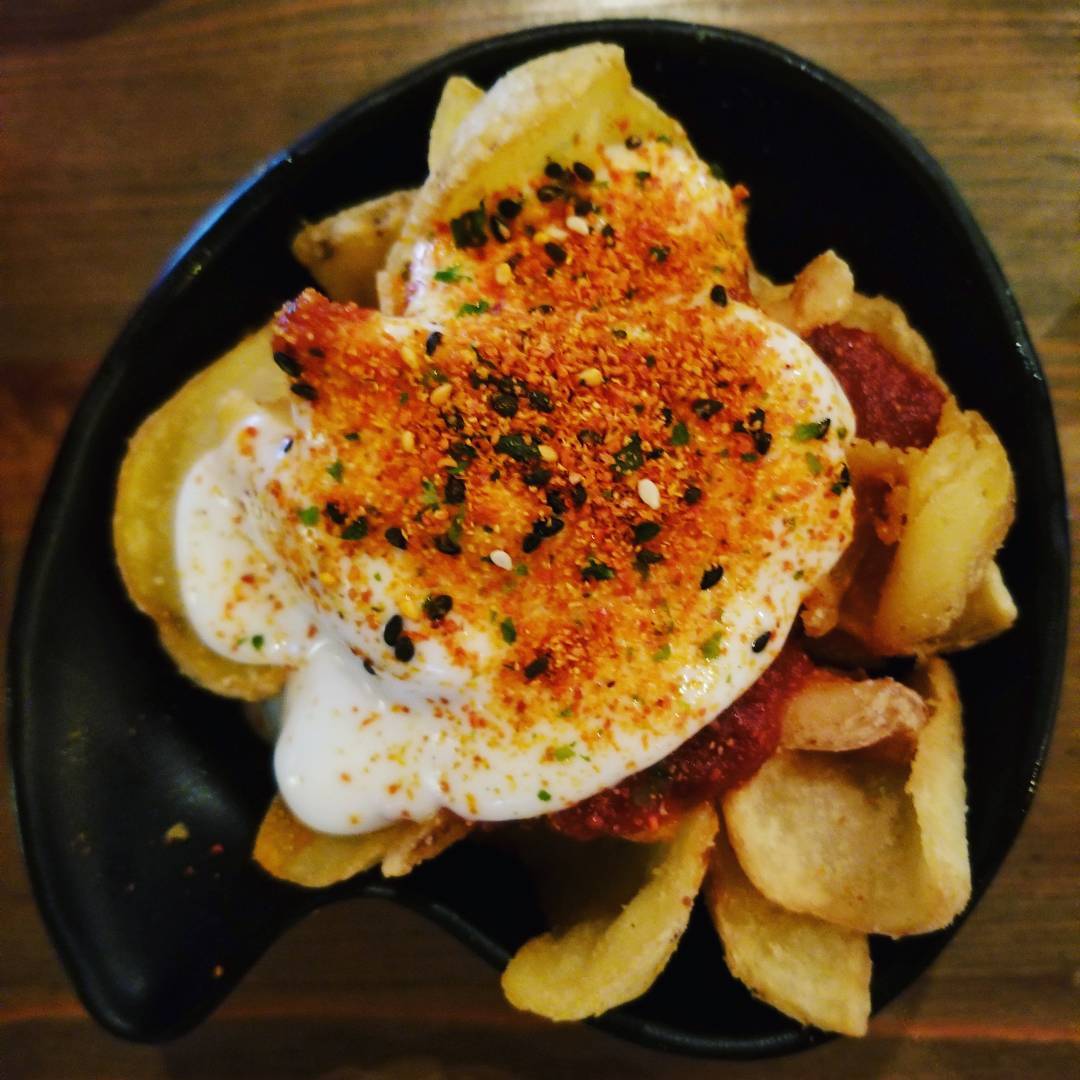 The Metropol Parasol is a rare modern addition to the historic center of Seville. It was built in 2011 and replaced a parking lot. Some people hate it, we love it. It's absolutely enormous, with claims of being the biggest wooden structure in the world. There are tapas restaurants on the top (of course) which we will visit later in our stay.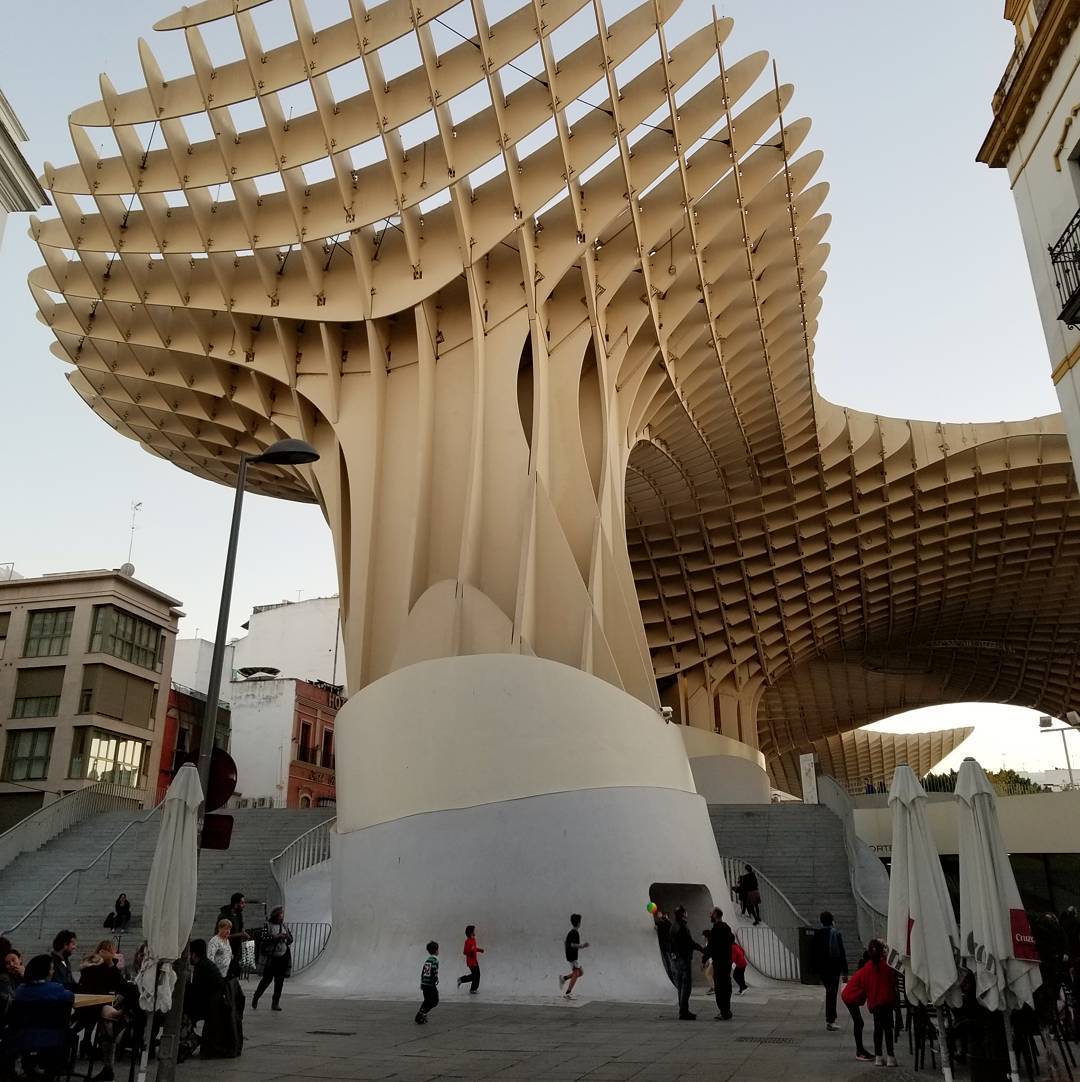 For obvious reasons, the Metropol Parasol is often referred to locally as las setas — the mushrooms.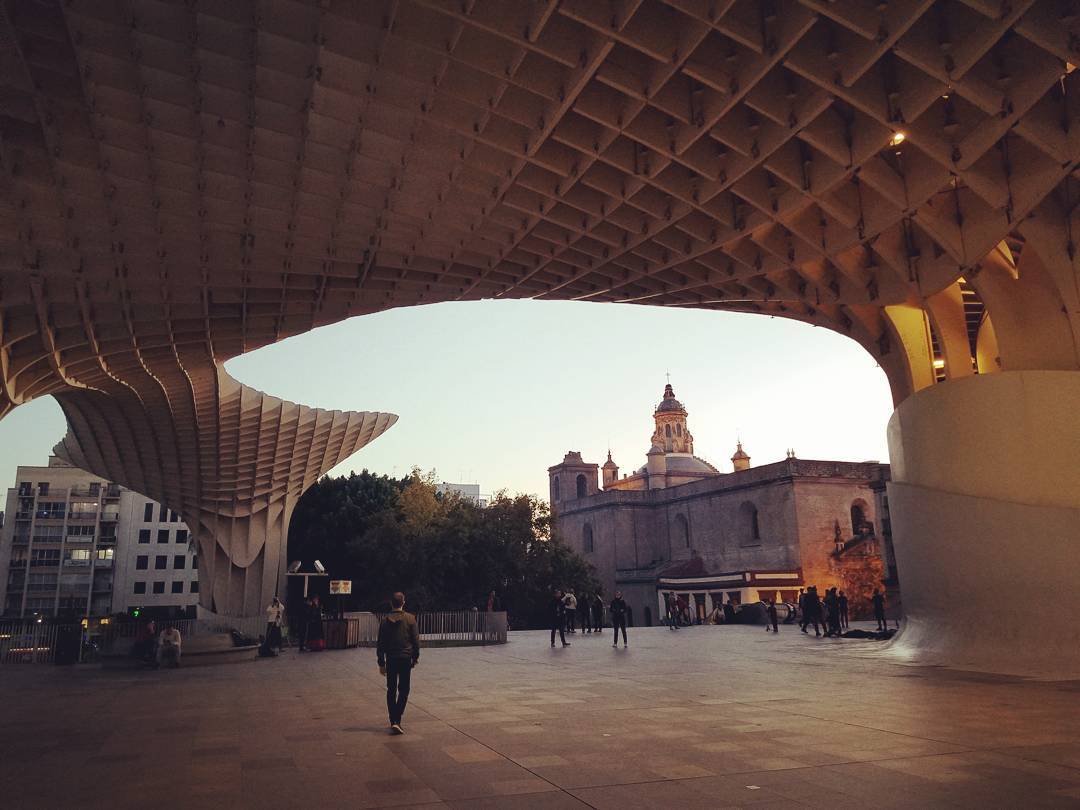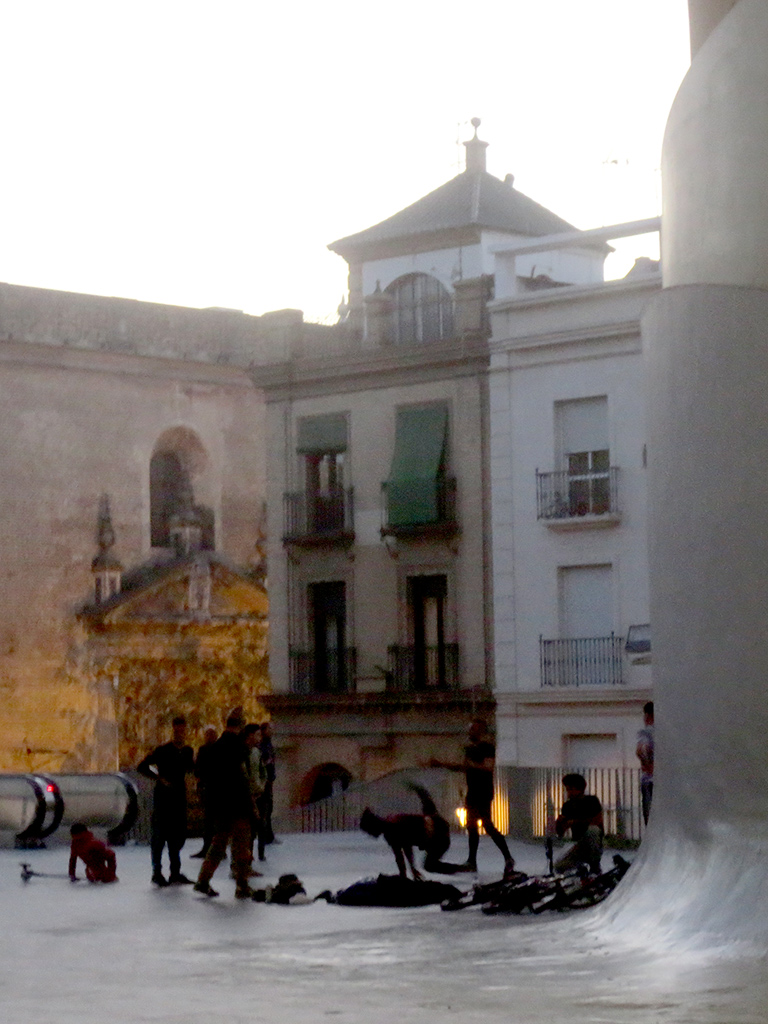 Hipster "third wave" coffee, my favourite kind, is in short supply in a city where coffee is plentiful and cheap but basic. Virgin Coffee near the Parasol is a rare exception, and I enjoyed a delicious Americano here made with care and attention.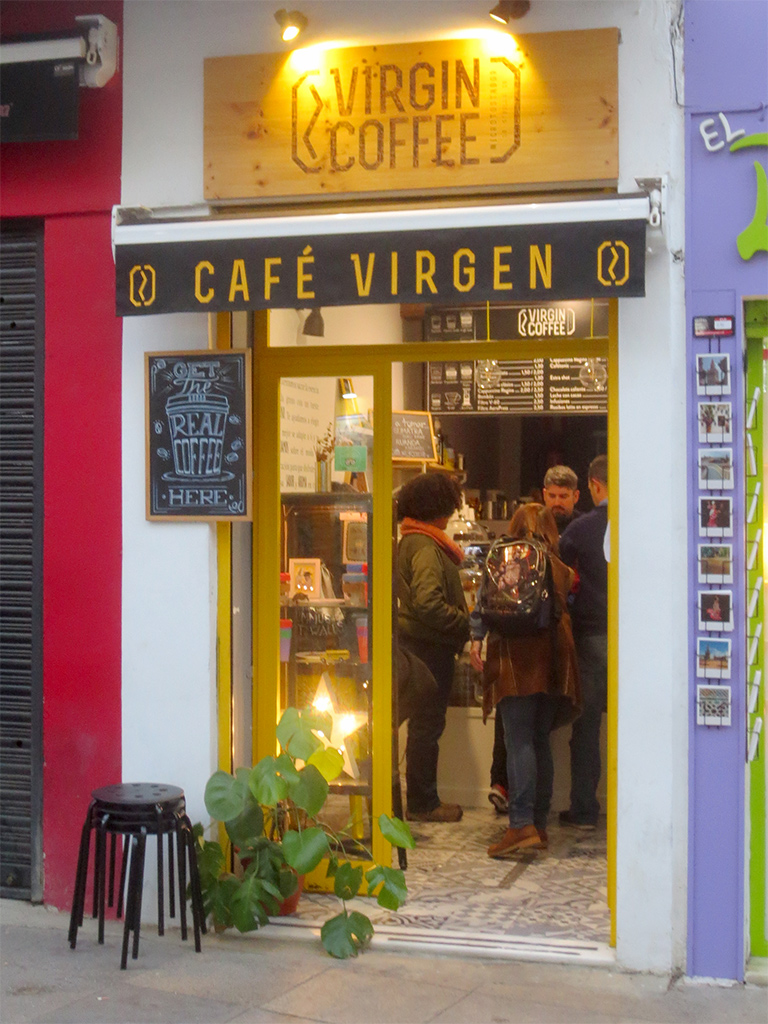 The streets in Seville are narrow and twisty, and although pedestrians and cyclists dominate, you always need to keep your eyes and ears open for cars and scooters that whiz by, mirrors sometimes passing inches from the walls.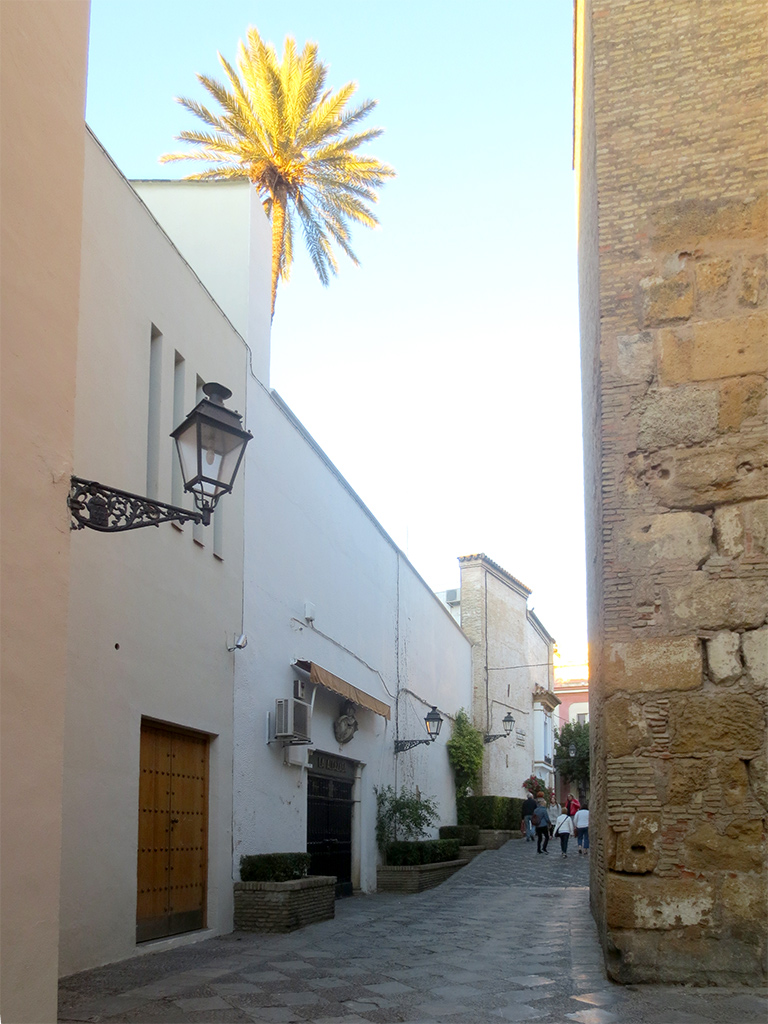 As a Canadian, I never get used to streets casually lined with orange trees and palm trees.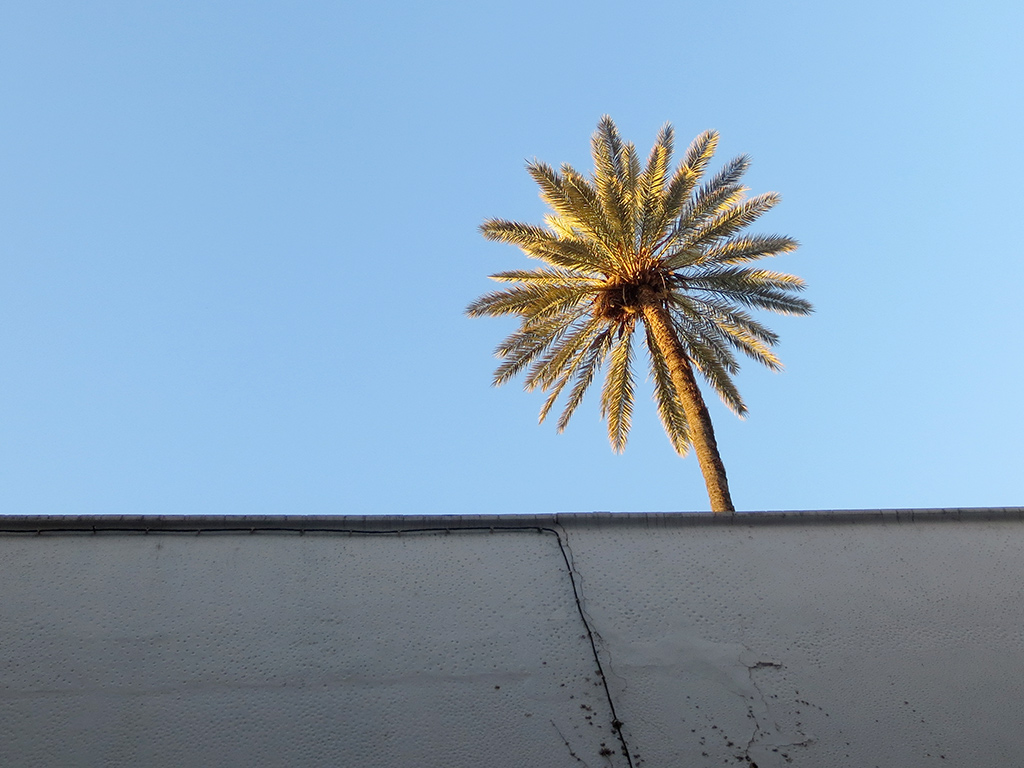 The Seville Cathedral is one of the dominant landmarks of the city — we've been impressed with it from the outside and will visit the interior on a weekend, when we have more time to appreciate the riches within.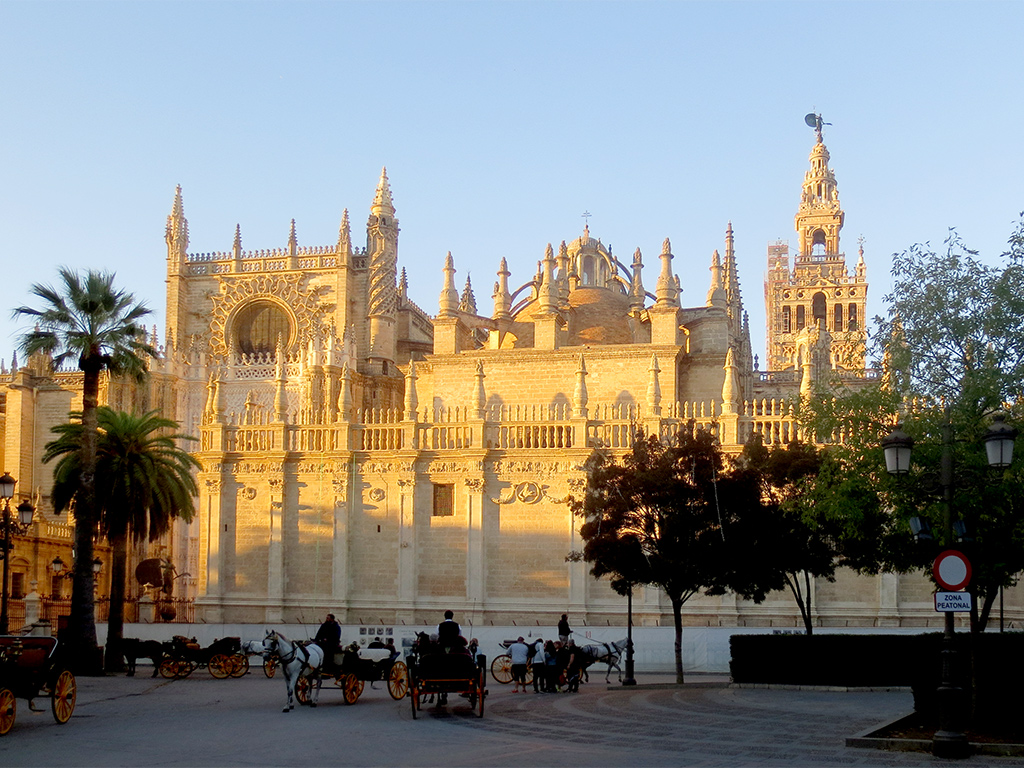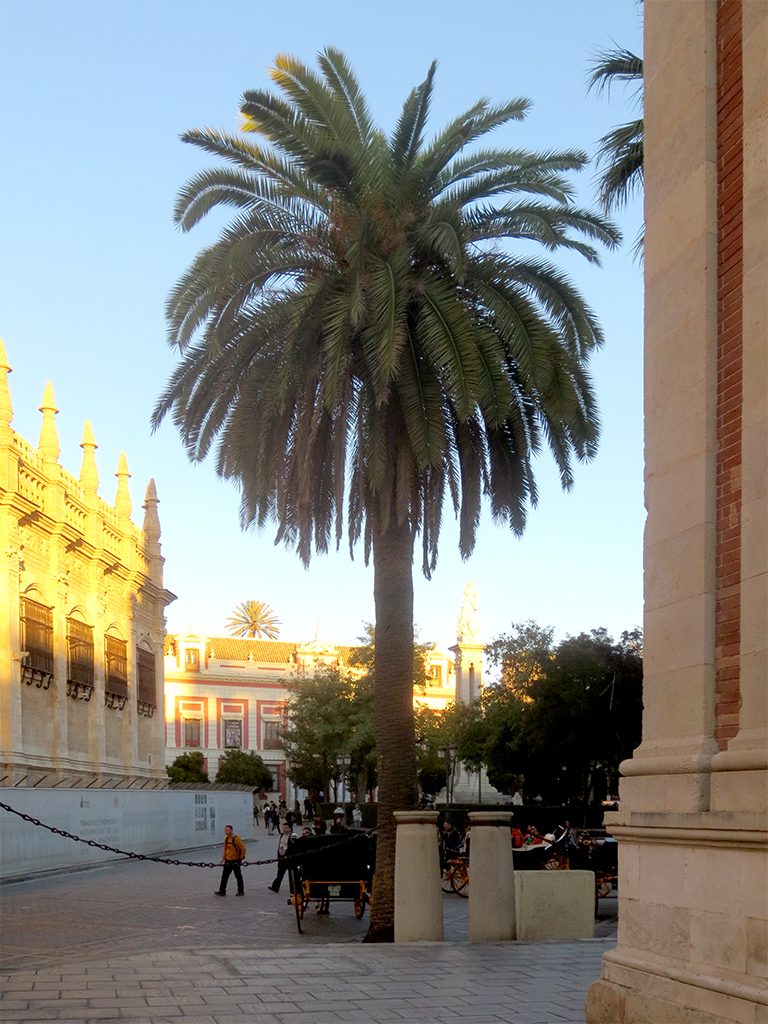 While the weather is still beautiful here compared to back home, it does get dark quite early. Restaurants don't open for dinner until at least 8:30pm, though, so everyone is still out and about.
The dim lighting fools my camera and sometimes leads to bizarre yet beautiful blurry photos like this one on Calle Feria near our apartment.