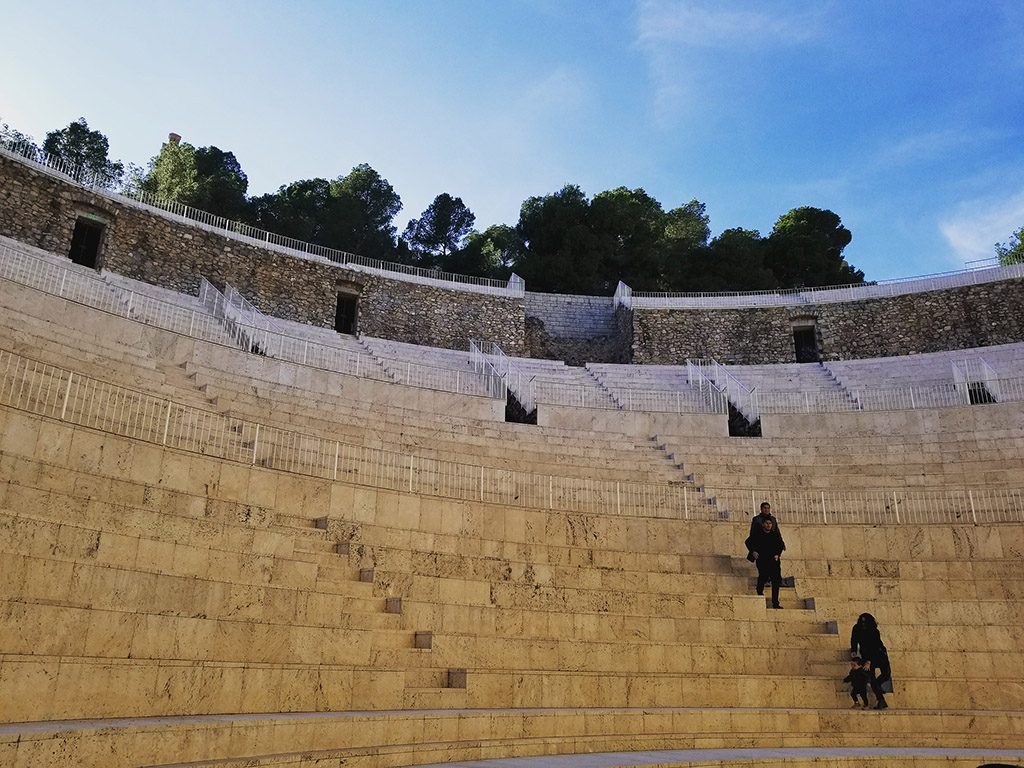 Along the road between Sagunto's town center and the castle we paused at the Teatro Romano de Sagunto. This 8,000-seat Roman amphitheater was built into the natural slope of the mountain during the 1st Century AD.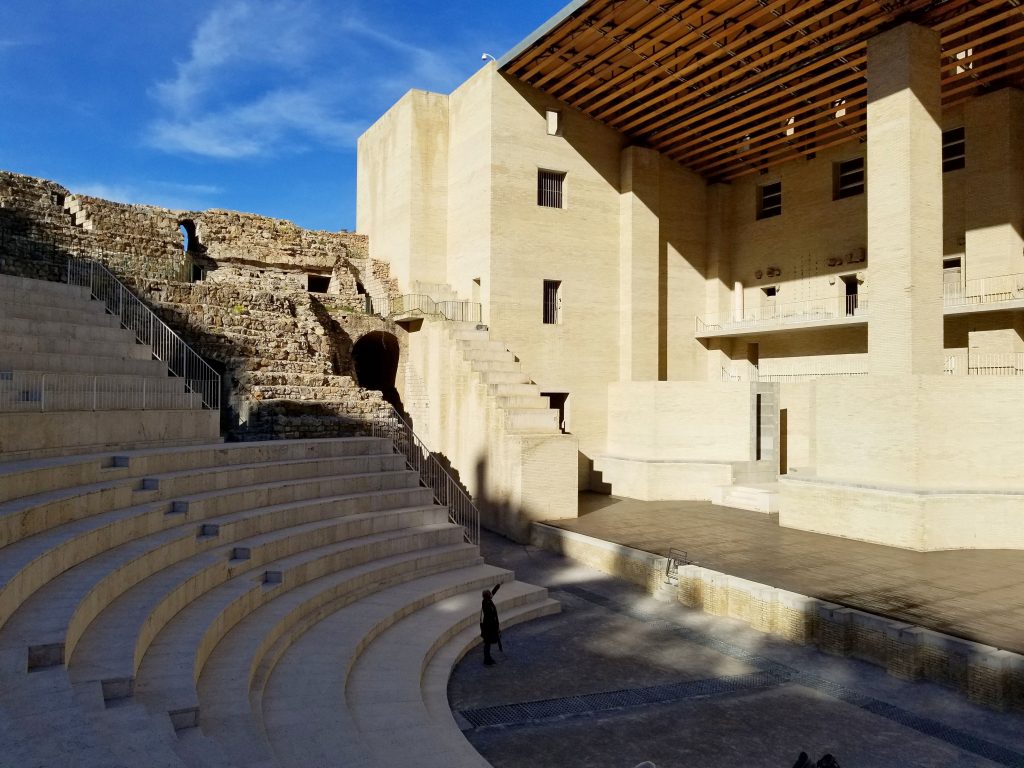 Over the centuries, the polished surface stones on the seats and other parts of the structure had been salvaged to build houses in the town and to reinforce the castle above it. This left the theater in a ruined state until a few years ago when it was extensively restored and retrofitted as a modern theater atop of the ruins. It is now used a venue for performances of many kinds.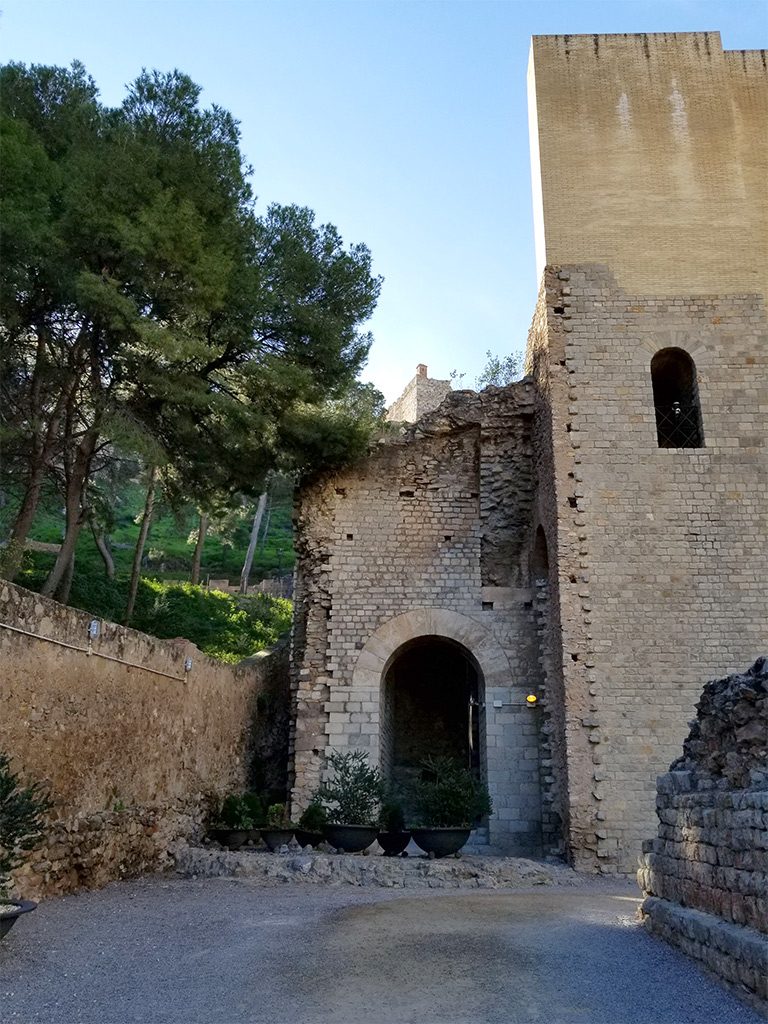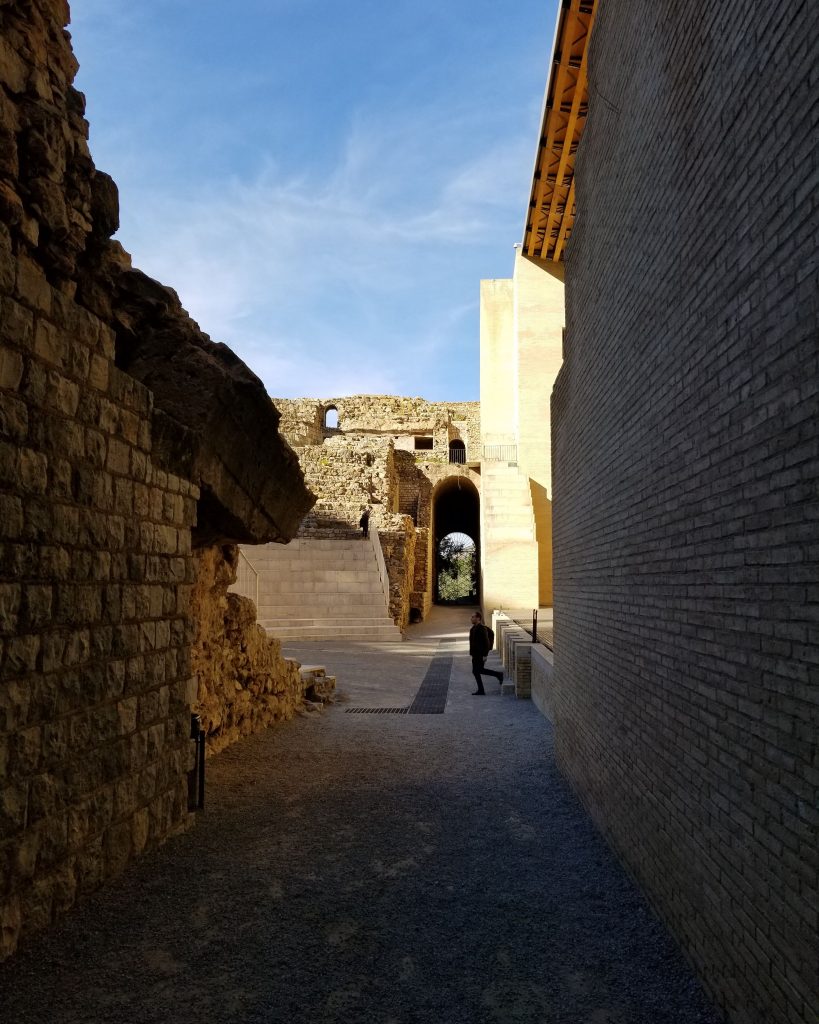 We feel a bit torn about the restorations. On one hand, we are used to seeing ancient monuments in a romanticized, ruined state. On the other hand, this ancient venue is now being used again for the exact purpose for which it was built 2,000 years ago, and the renovations reflect the way the building may have looked originally. They also leave many elements of the underlying structure visible.