Ye Olde Mitre is a pub in the Holborn district of London, hidden at the end of an alley that extends from a gated laneway near the Chancery Lane tube stop. It's closed on weekends.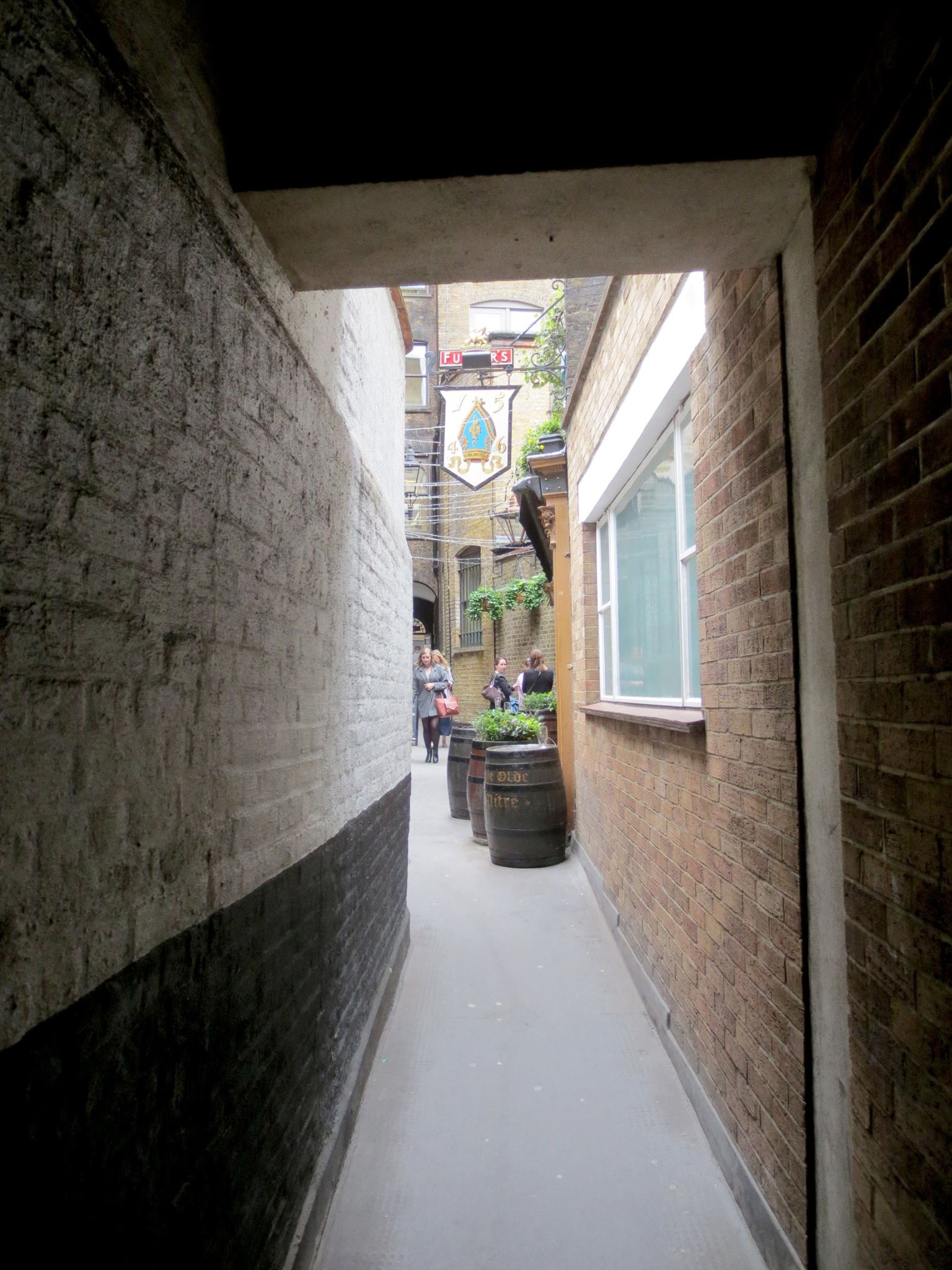 One of the oldest in London, this pub dates to the time of Queen Elizabeth I. "Built in 1546 and extended in 1782" says the website. Rather than a single room, the pub is more like a warren of small cozy rooms, with two levels and a courtyard.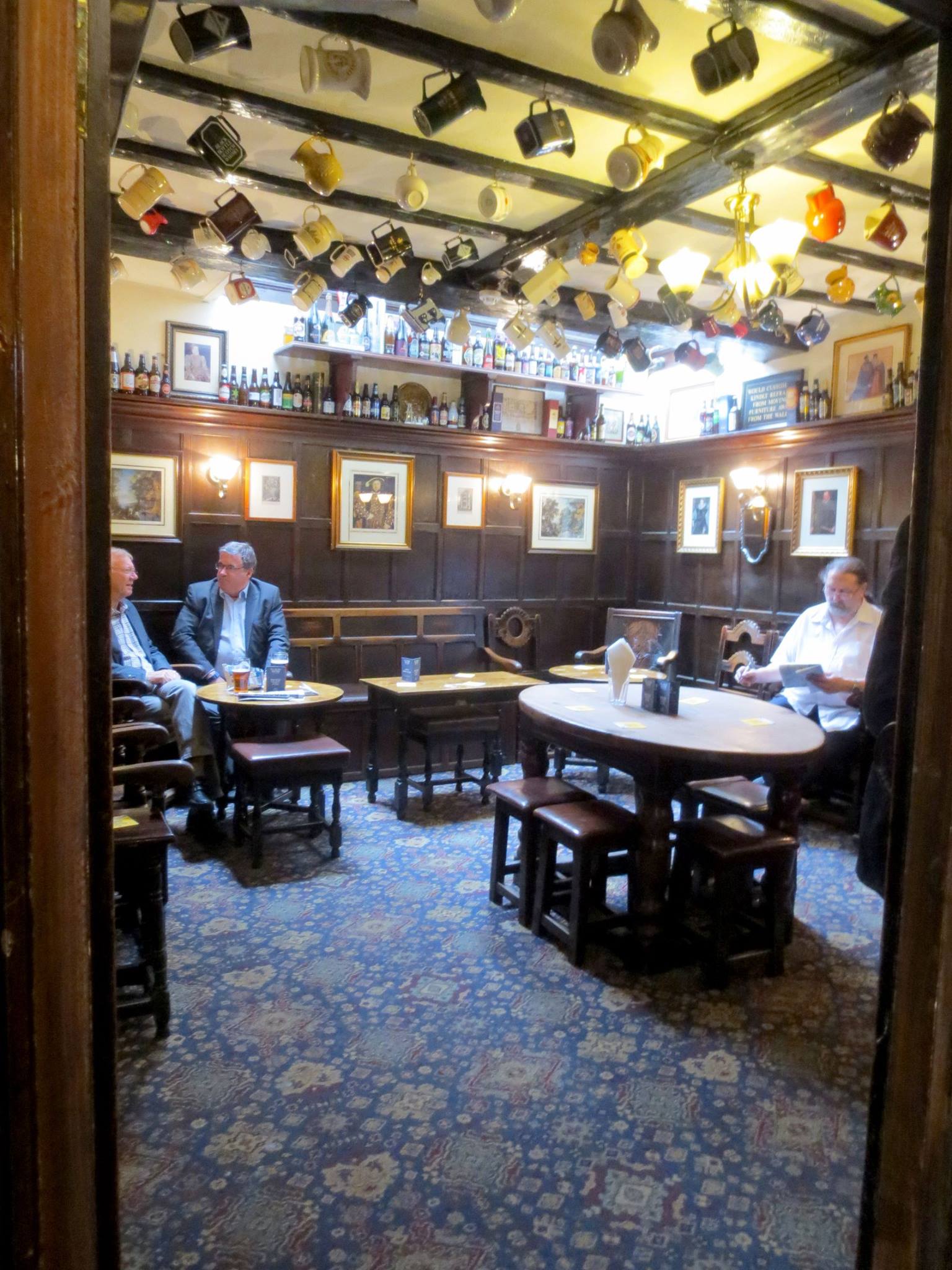 The other customers mostly seemed to be suited regulars on their lunch breaks.