We're staying at an Airbnb just off the Leith Walk, roughly halfway between central Edinburgh and the Leith Shore.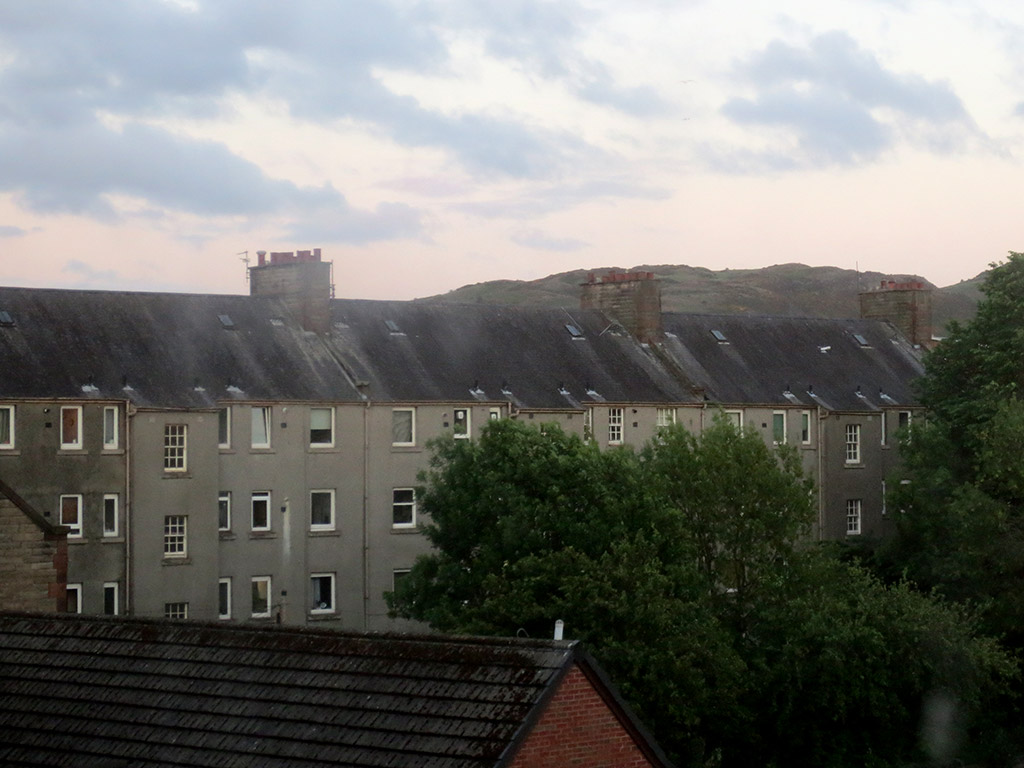 Leith has traditionally been an area of industry and shipbuilding. After WWII the area fell on hard times, and later became famous as the setting for the Trainspotting novel and movie. Leith has now heavily gentrified but still maintains some character.
Our Airbnb is in the top floor of a former tenement building, with view looking south to Calton Hill… and directly down onto a Lumber Yard, which starts operating forklifts at 8am.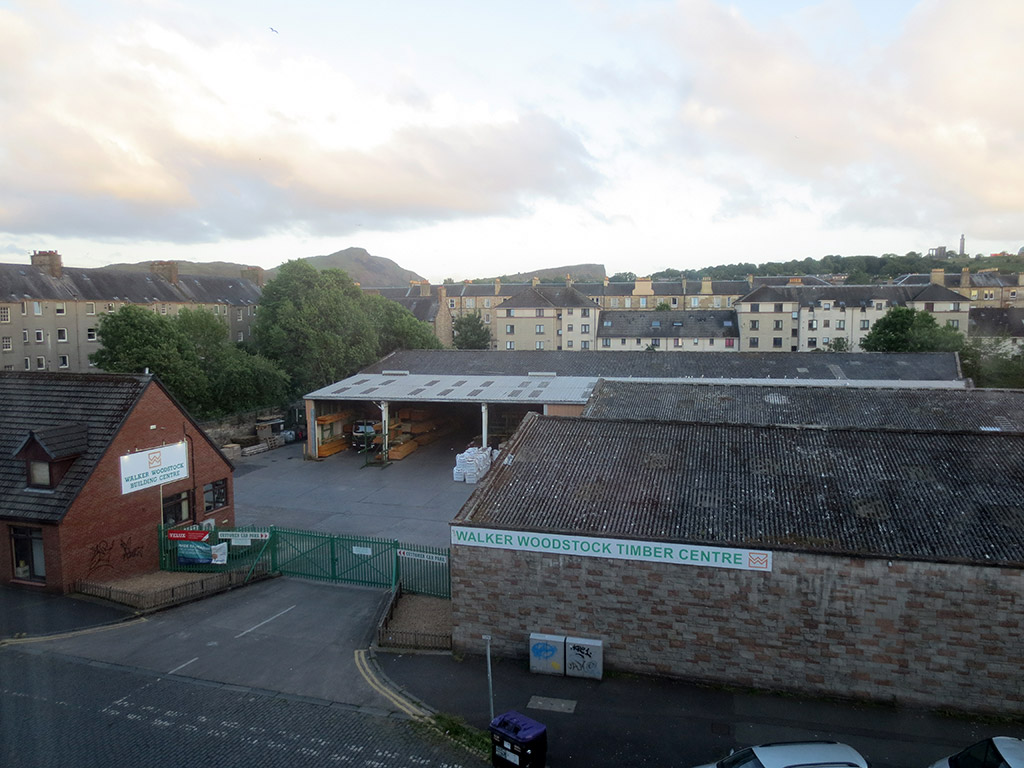 The building entrance and stairwells are still pretty raw, but once inside our unit, everything is nicely renovated in the ubiquitous Airspace-style.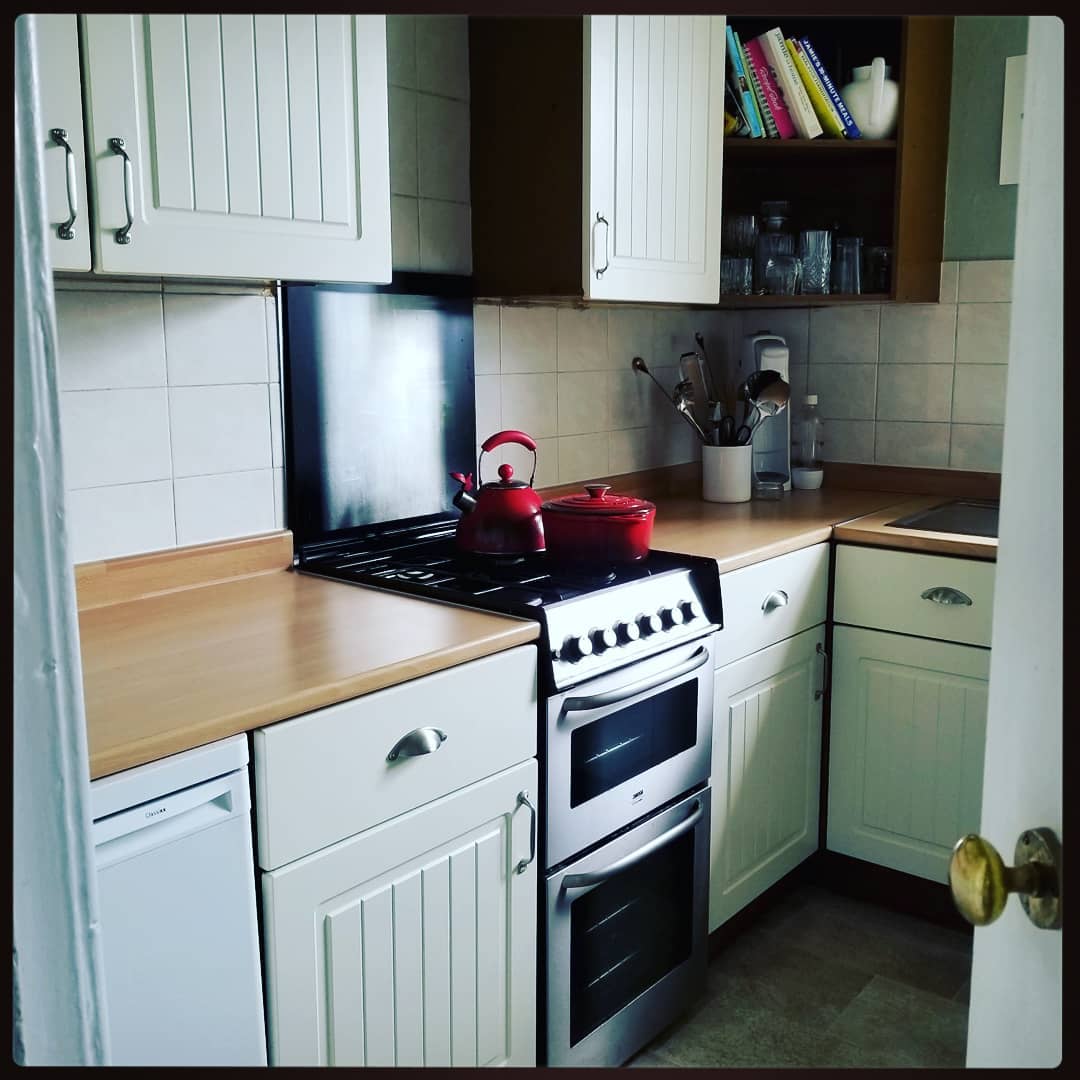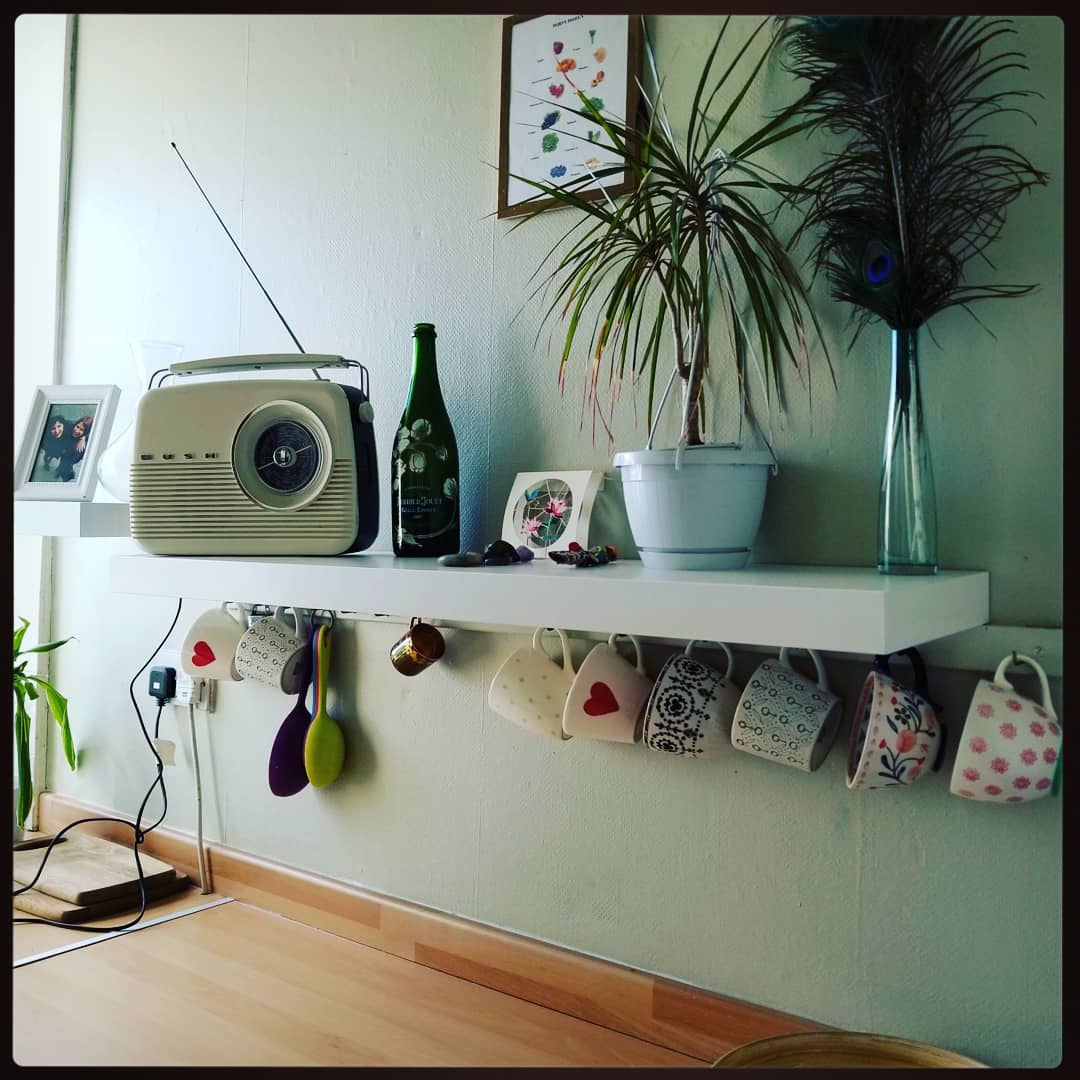 Bizarrely, the living room features the exact same ornate Chinese-style coffee table that Josie's parents have in their guest bedroom back home.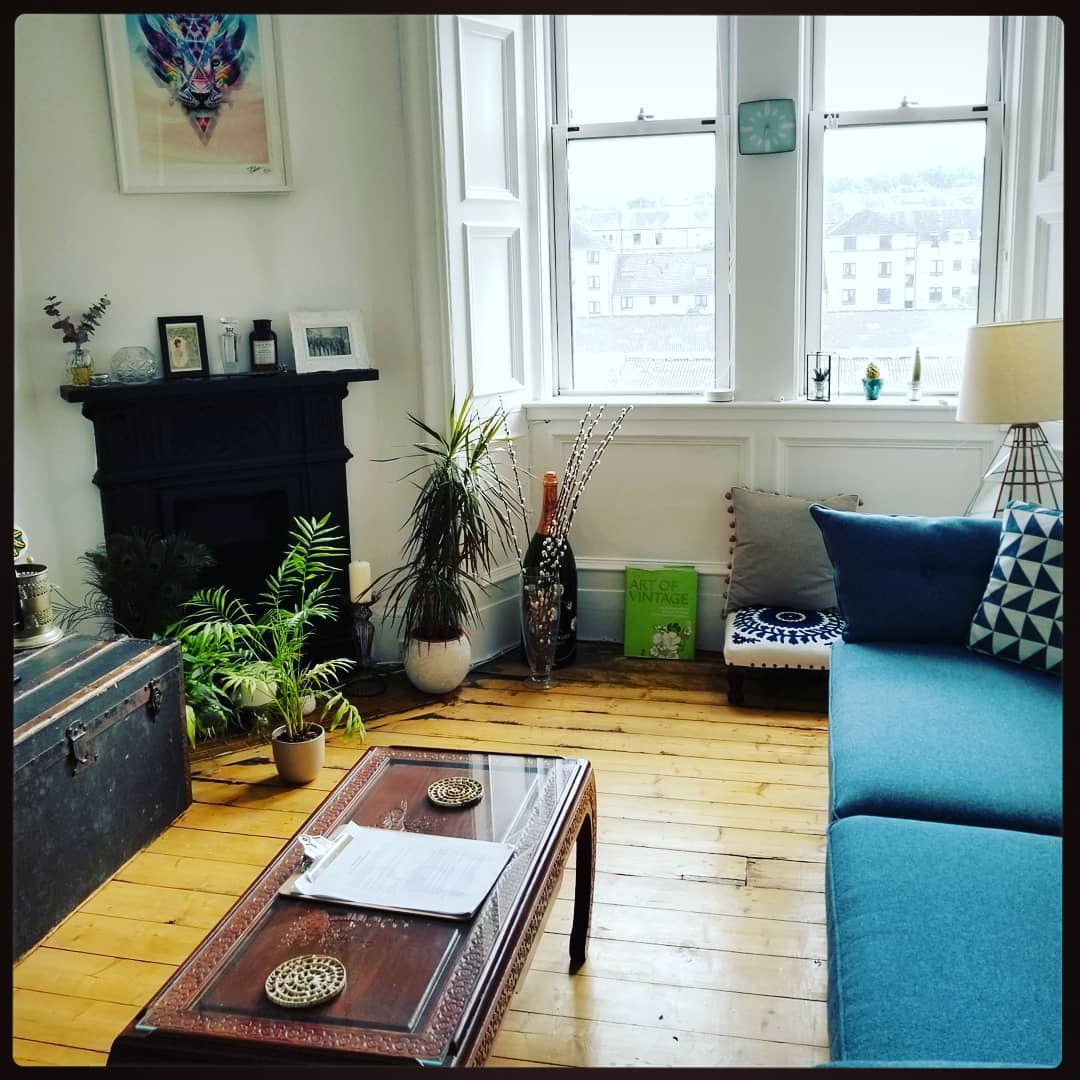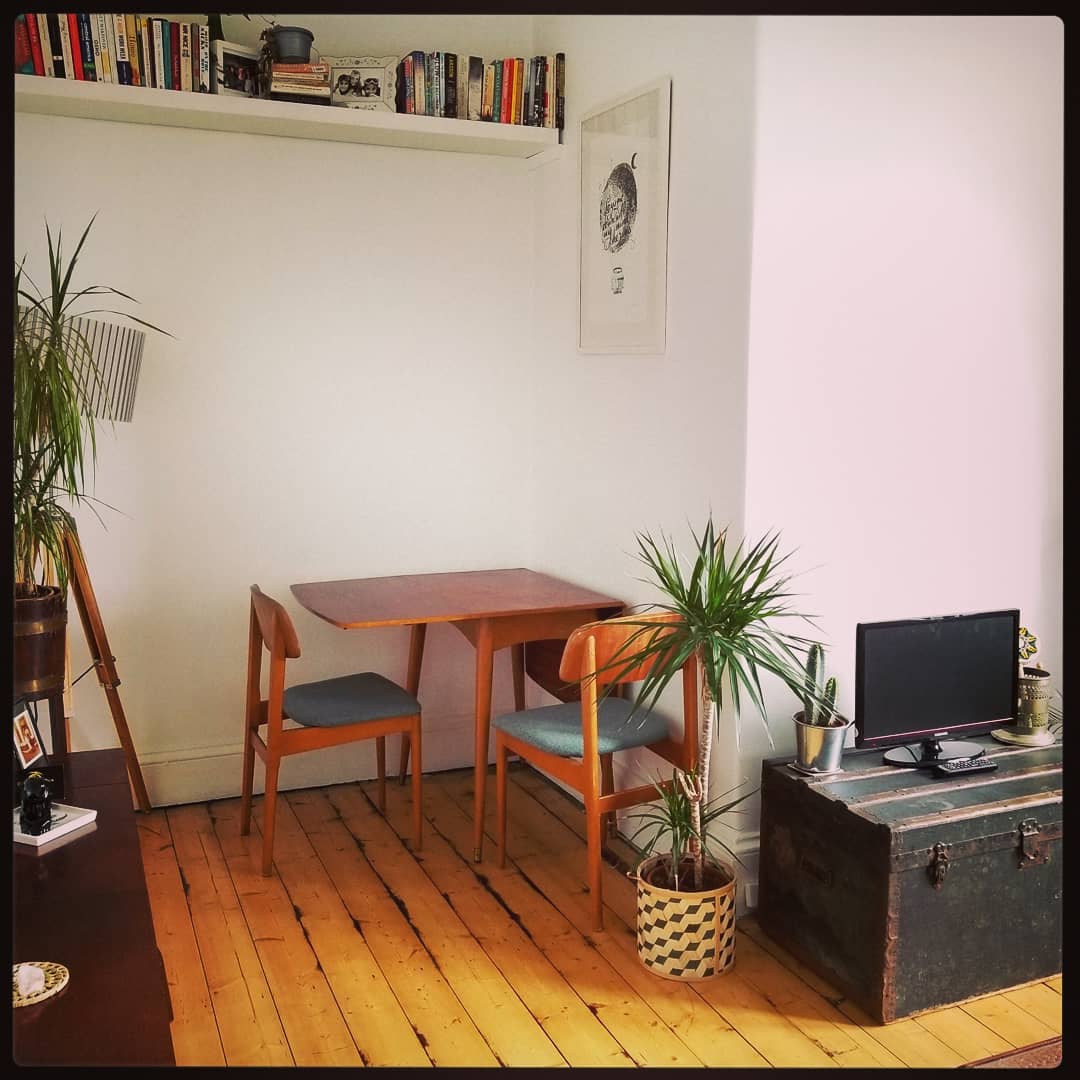 The little TV gets all our favourite UK shows and also has tons of quirky local news, which is always nice to watch when traveling.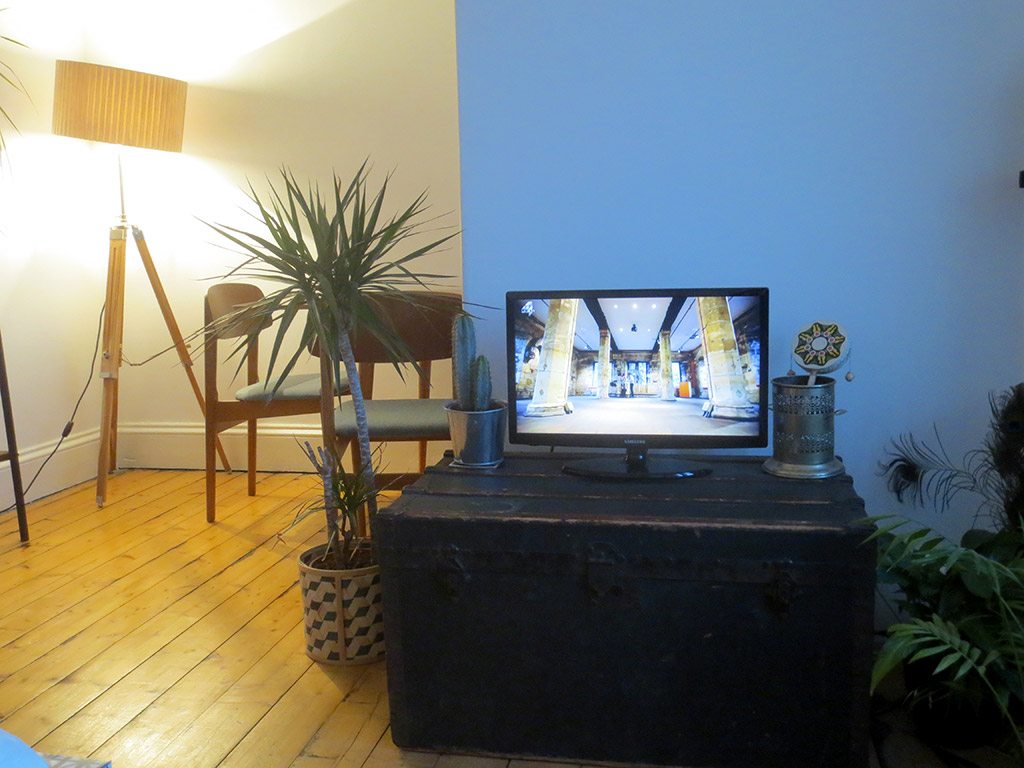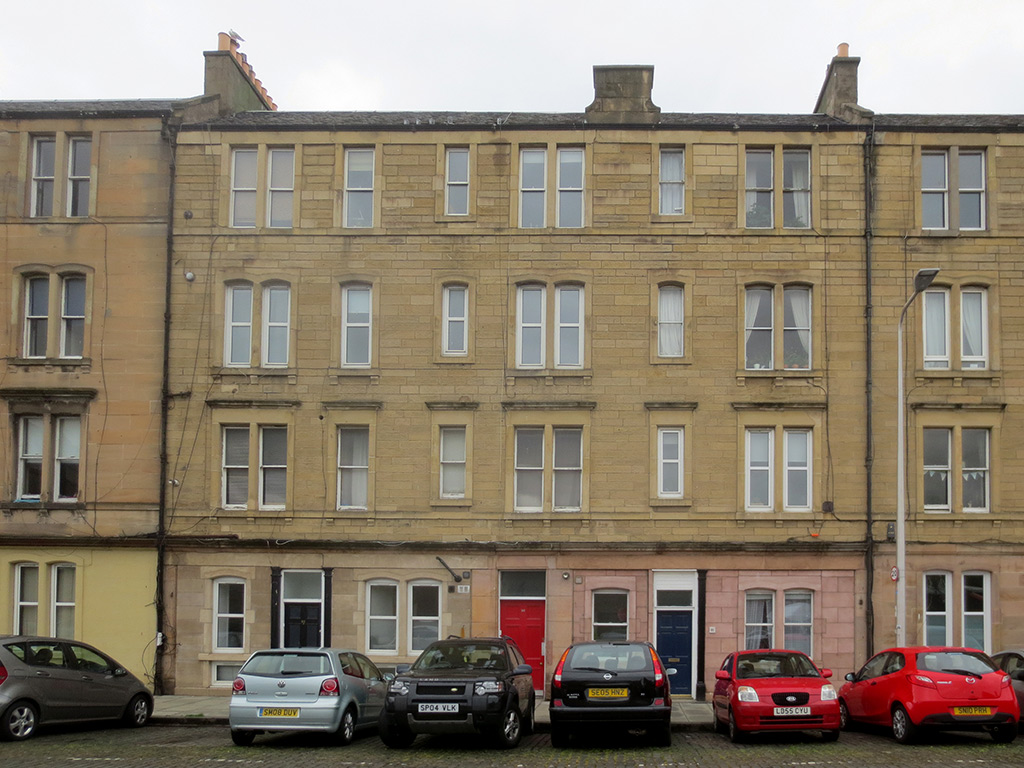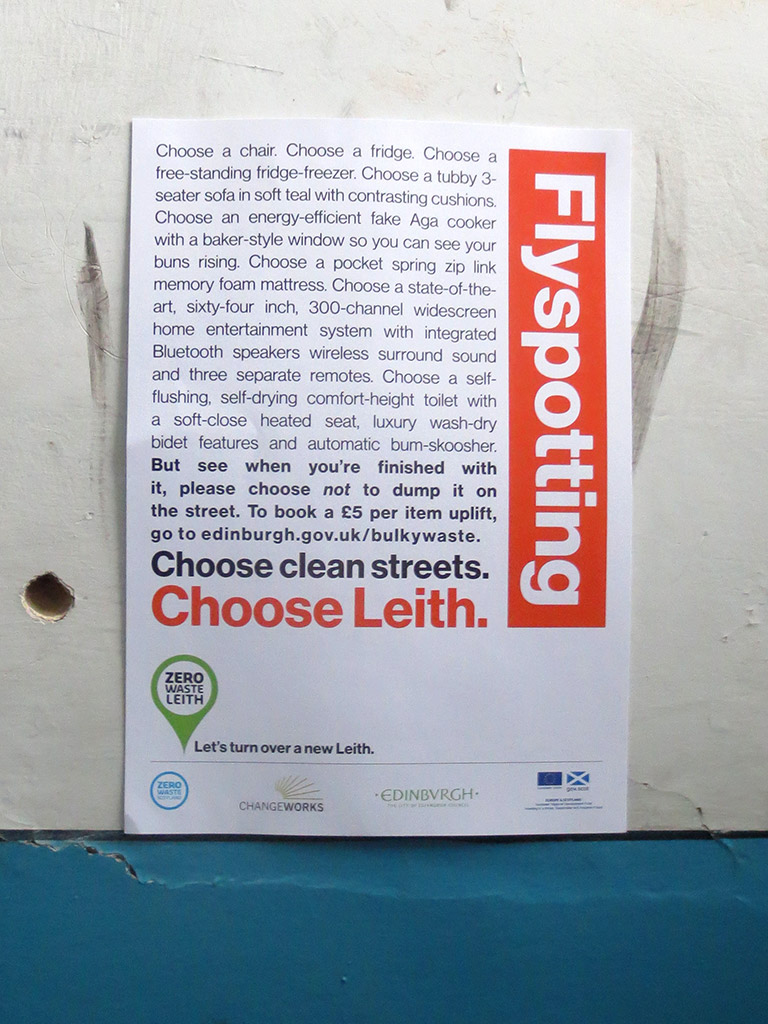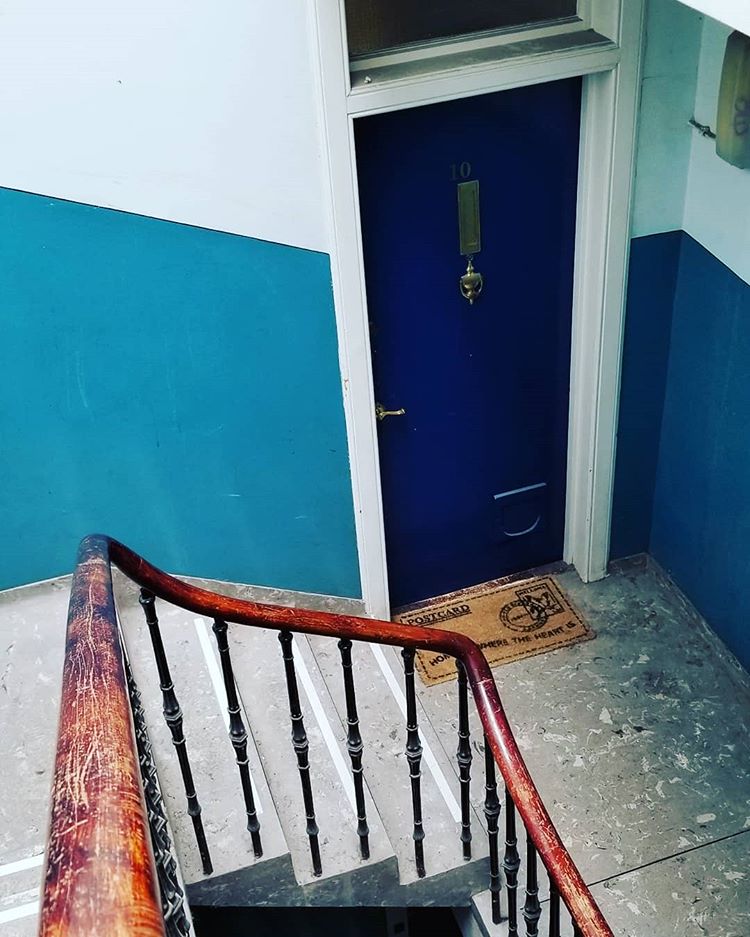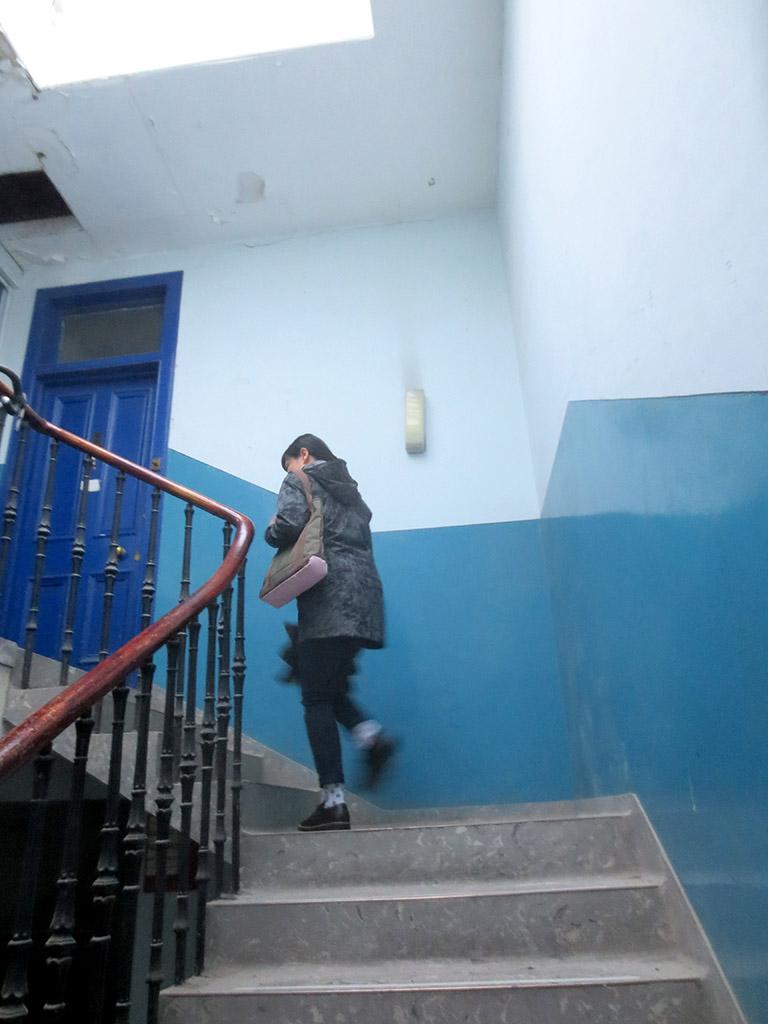 Nearby is the dramatic Pilgrig St. Paul's church, dating to the 1860's.