The streets of New York were hot in late July, and the subway stations were even worse — humid and stifling air that made it hard to breathe. This is the steamy view across the tracks from the platform at the Spring Street station. Once on board, however, the trains were nicely air-conditioned.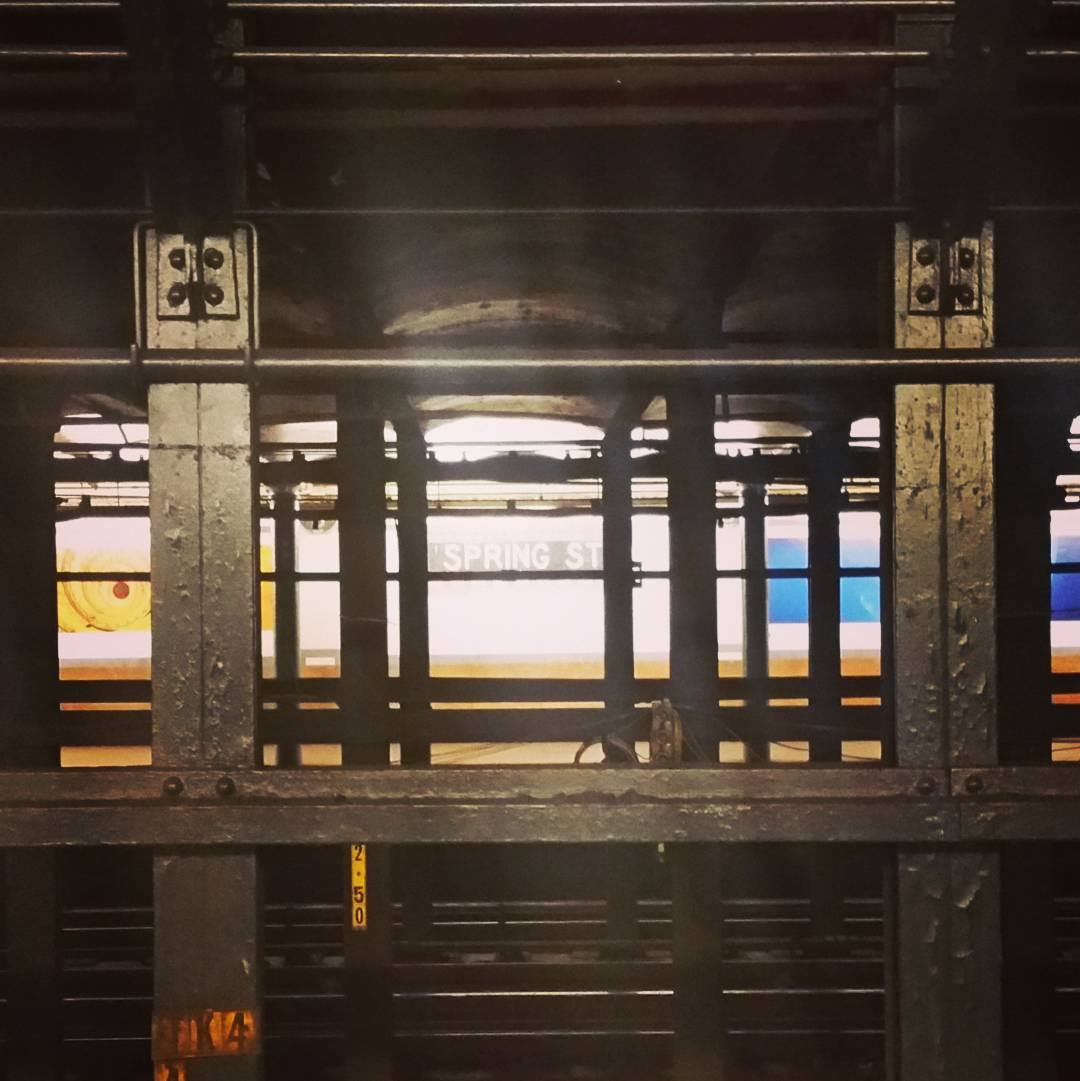 We found the Bethesda Fountain in Central Park, topped by the Angel of the Waters statue. The fountain and statue honour the Croton water purification aqueduct that brought the first fresh water to New York City in 1842, helping to end the regular Cholera epidemics the city experienced until then.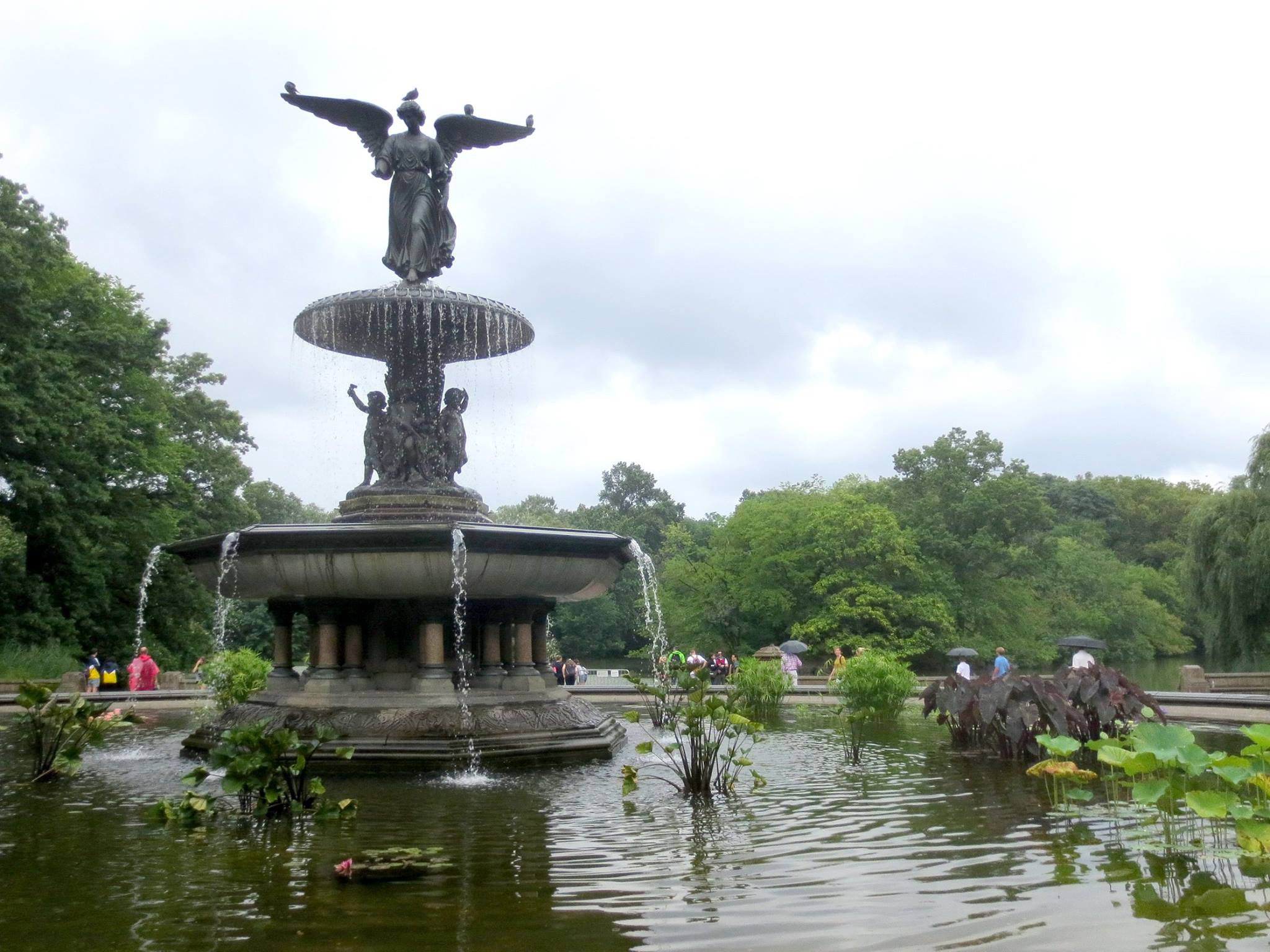 In the tunnel beneath the Bethesda Terrace we came across some gospel-esque singers taking advantage of the acoustics.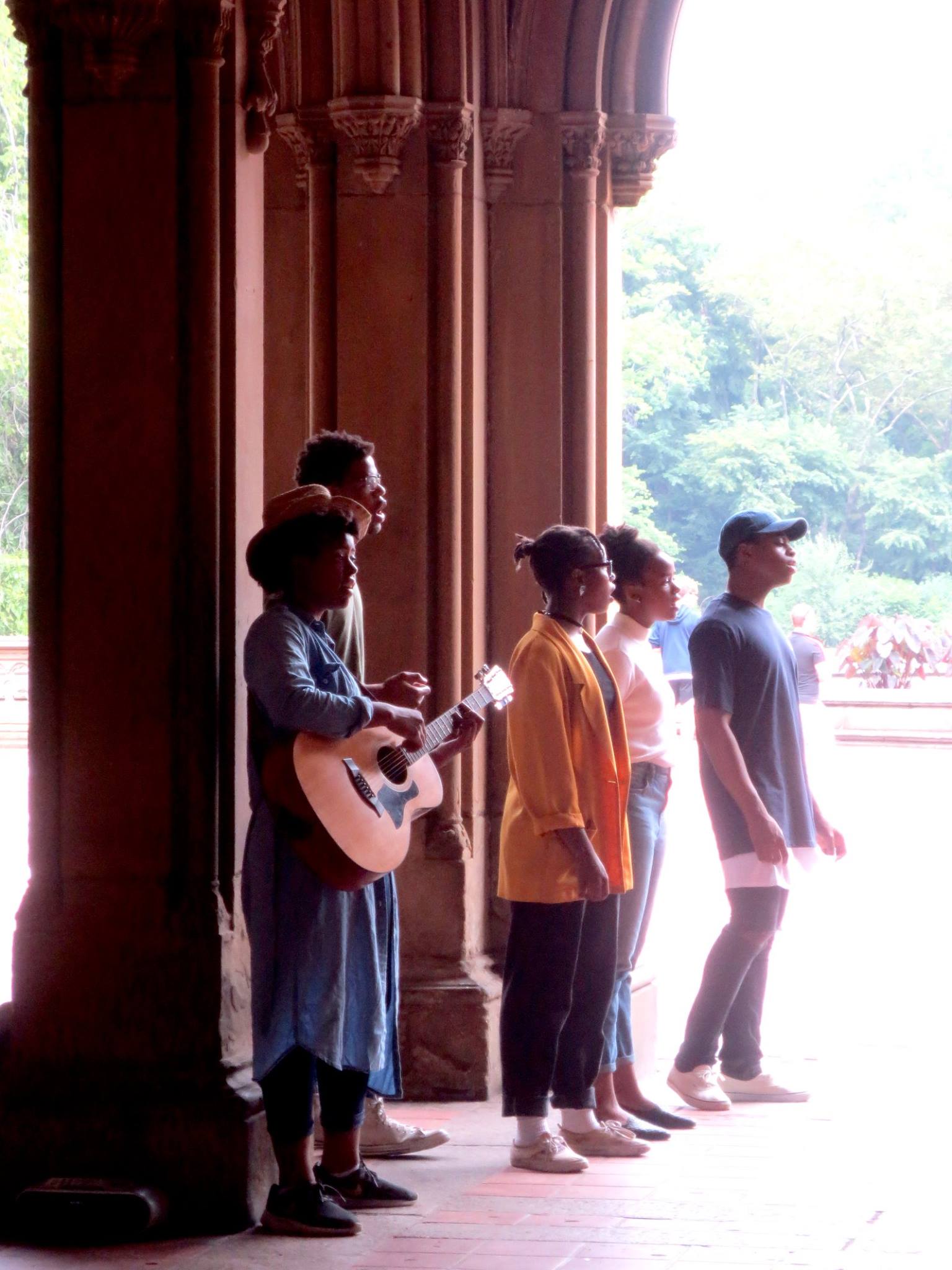 Monstrous trees created a very impressionistic view along the Mall, which cuts through the middle of Central Park south of the Bethesda Fountain somewhere around 70th St.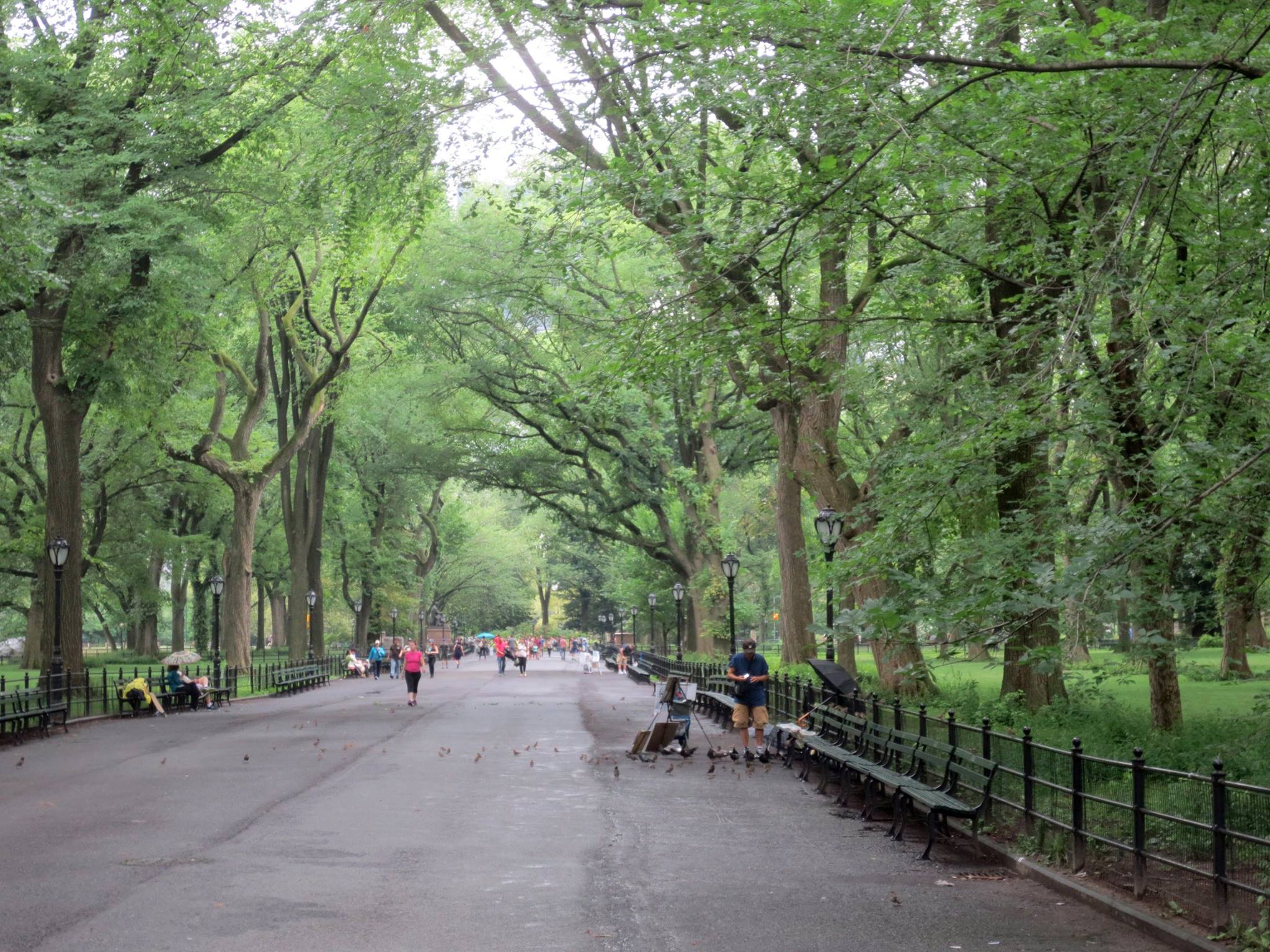 On the way back, we took a quick photo through the fence along Fifth Avenue of the Central Park Zoo, where some excited goats were getting a treat.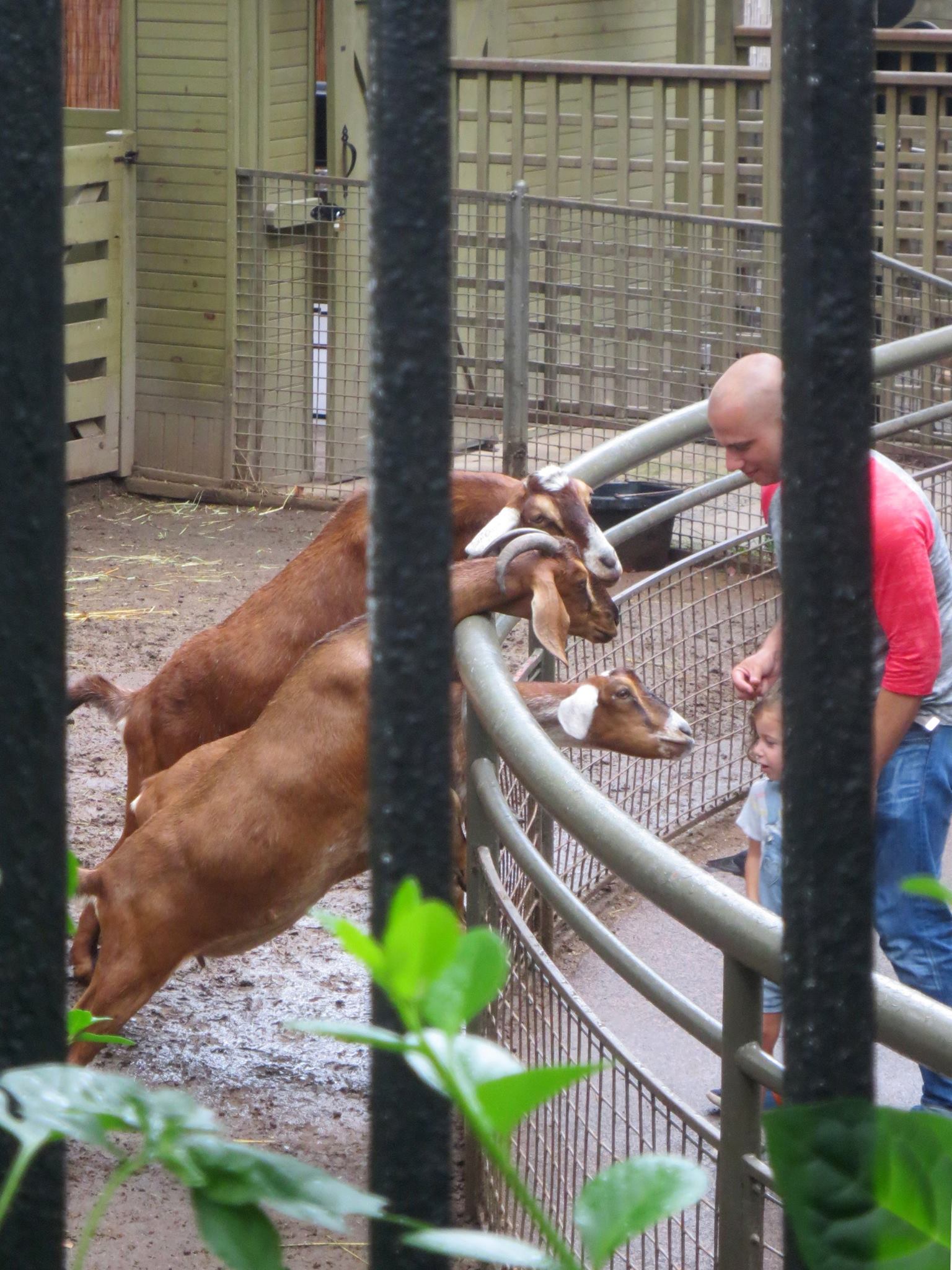 We passed by the police and barricades outside the Trump Tower on Fifth Avenue. This is where Trump originally announced his run for president.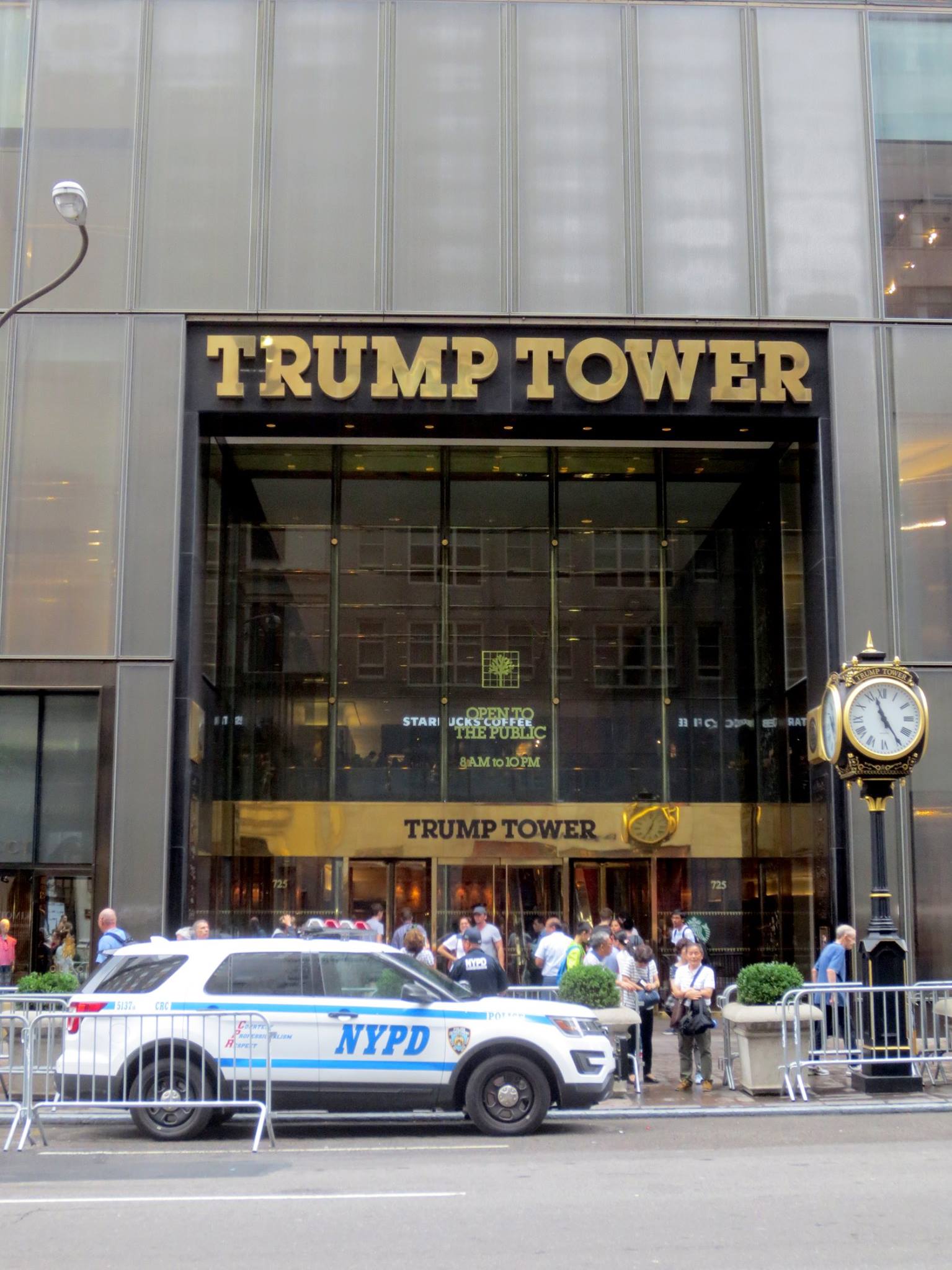 Later, we explored the Dover Street Market on Lexington Avenue. This unusual building contains numerous small boutiques spread across seven floors, all accessible by a central glass elevator. Most of the goods for sale were very expensive, but we did find some cool mugs and made a rare non-food purchase.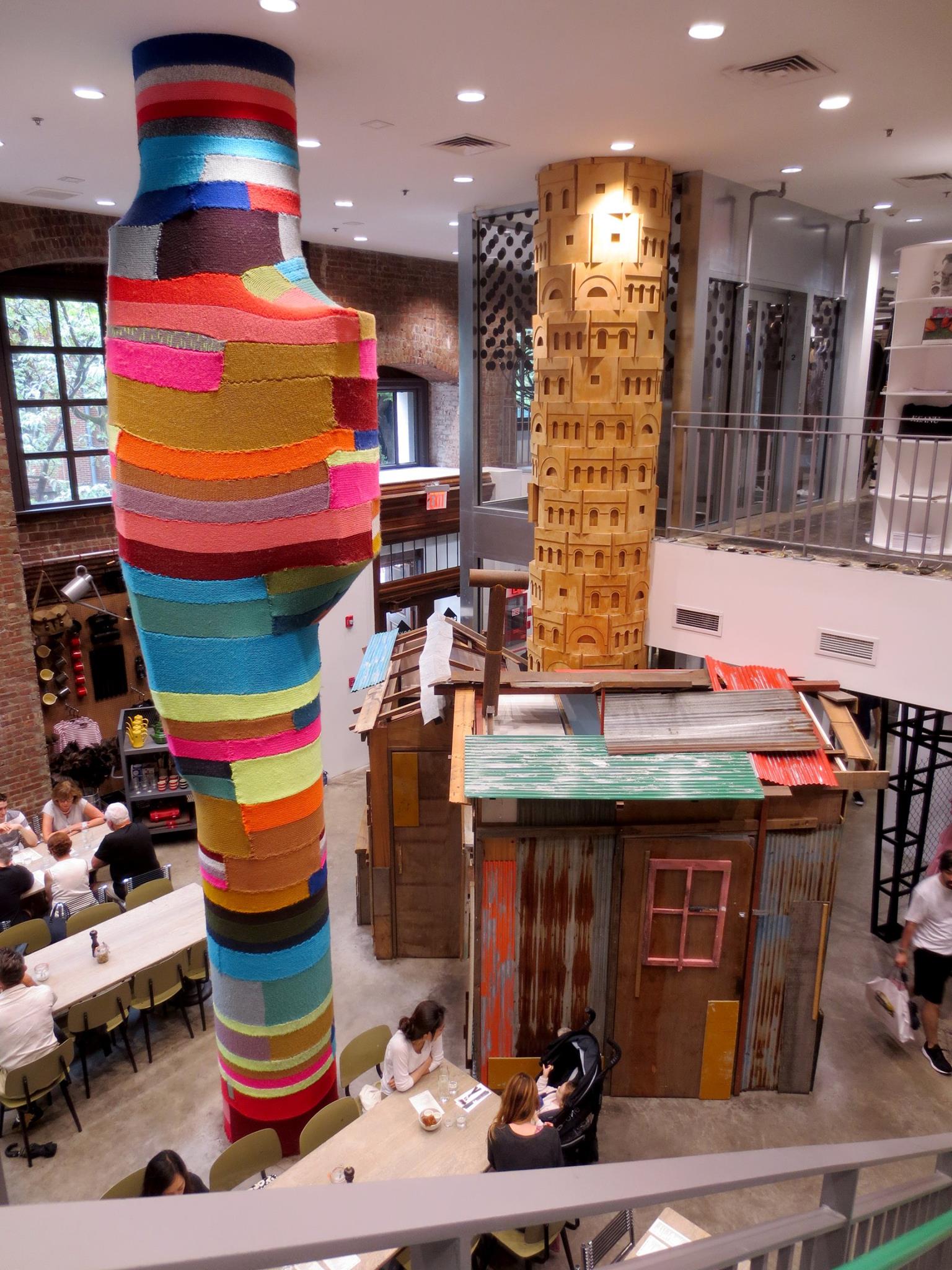 Nearer our hotel, in the  Lower East Side and Nolita areas, we often admire the kind of nice mid-rise buildings that I wish Toronto had more of. I especially like these external fire escapes.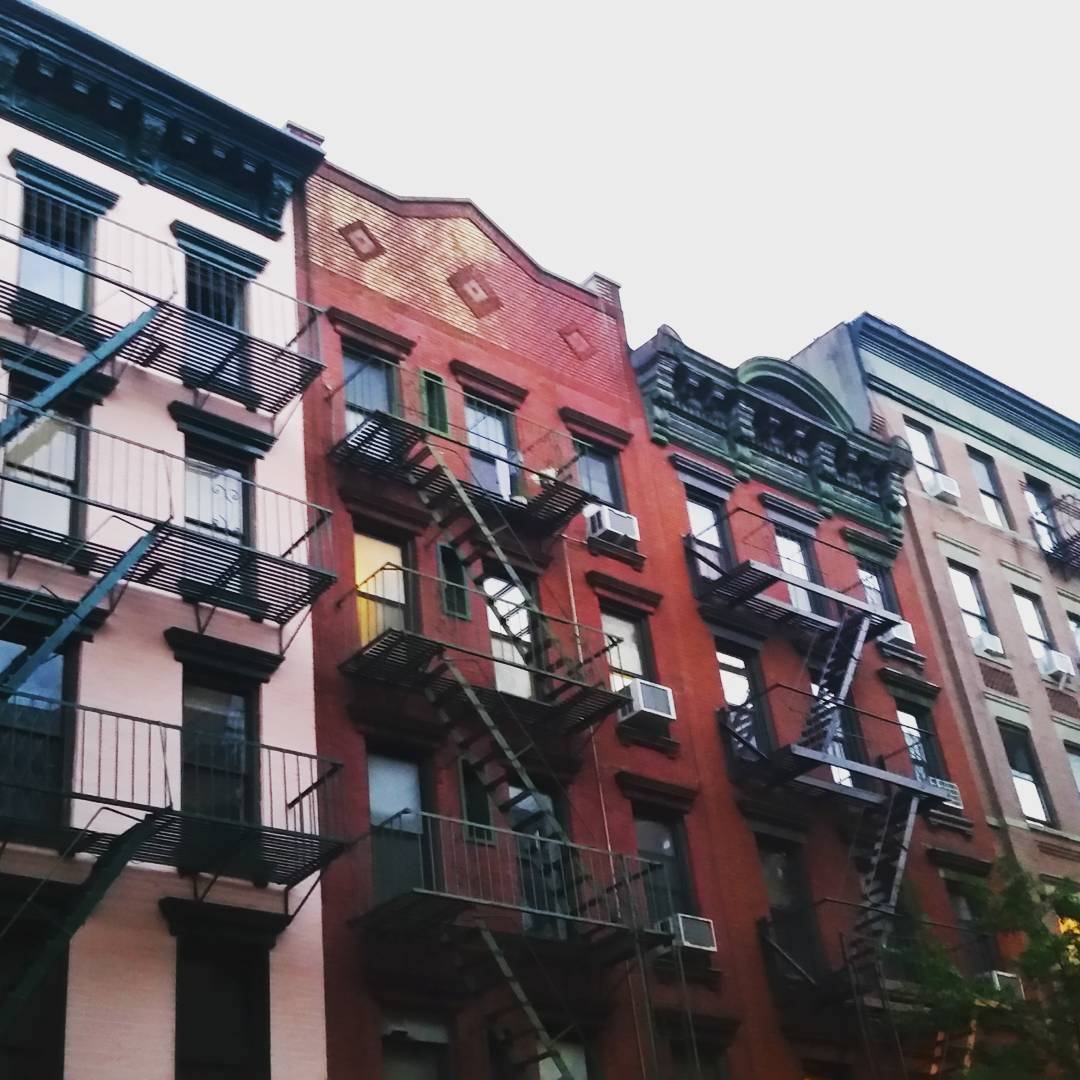 Something we'd never seen before: people playing bicycle polo in a park in the Lower East Side.