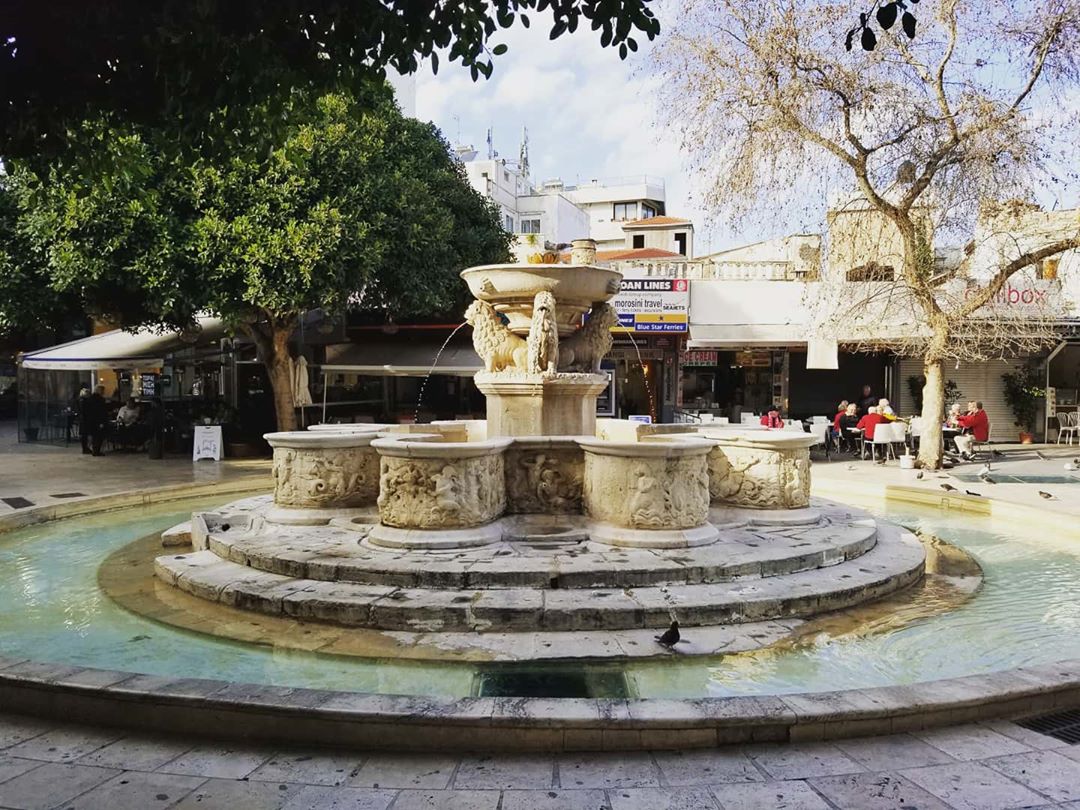 Our final destination in Crete was the capital city of Heraklion (also spelled Iraklio). We used the city as a base to visit the Palace of Knossos before flying back to Athens to begin our journey home. Heraklion is the busy capital of Crete and it doesn't get a lot of love from locals or tourists, but we found it an easy place to spend a couple days.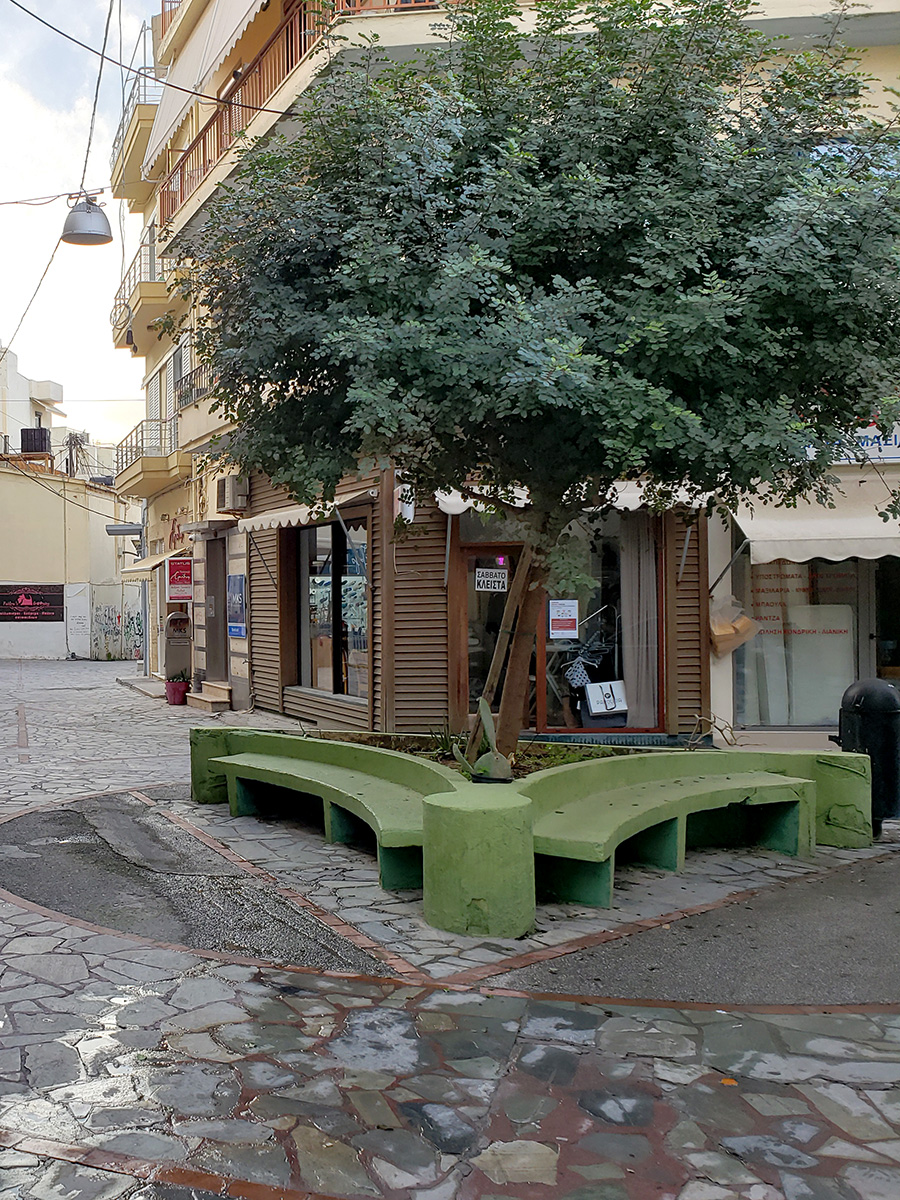 Our apartment was in a pedestrianized area near the southern edge of the old town, and it had a nice sunny kitchen and great views.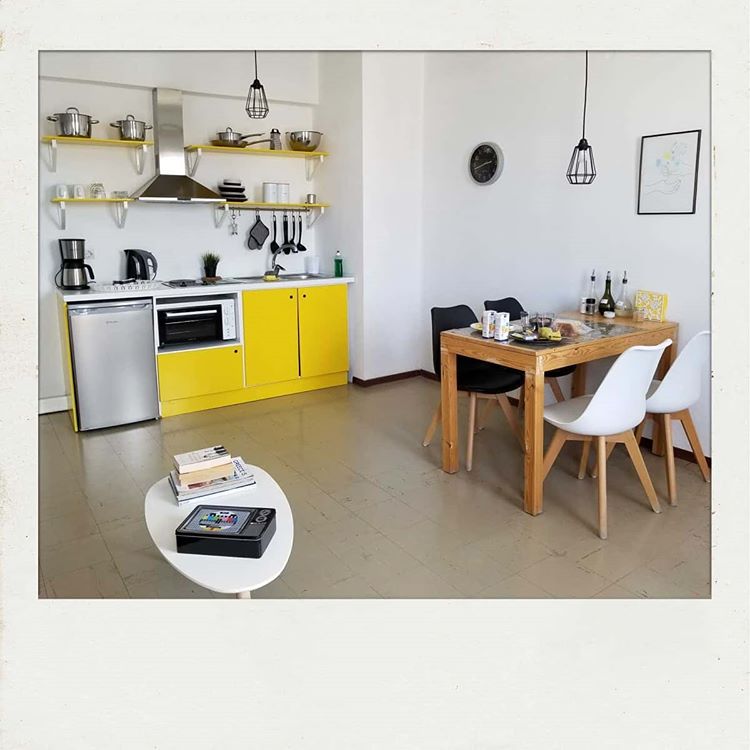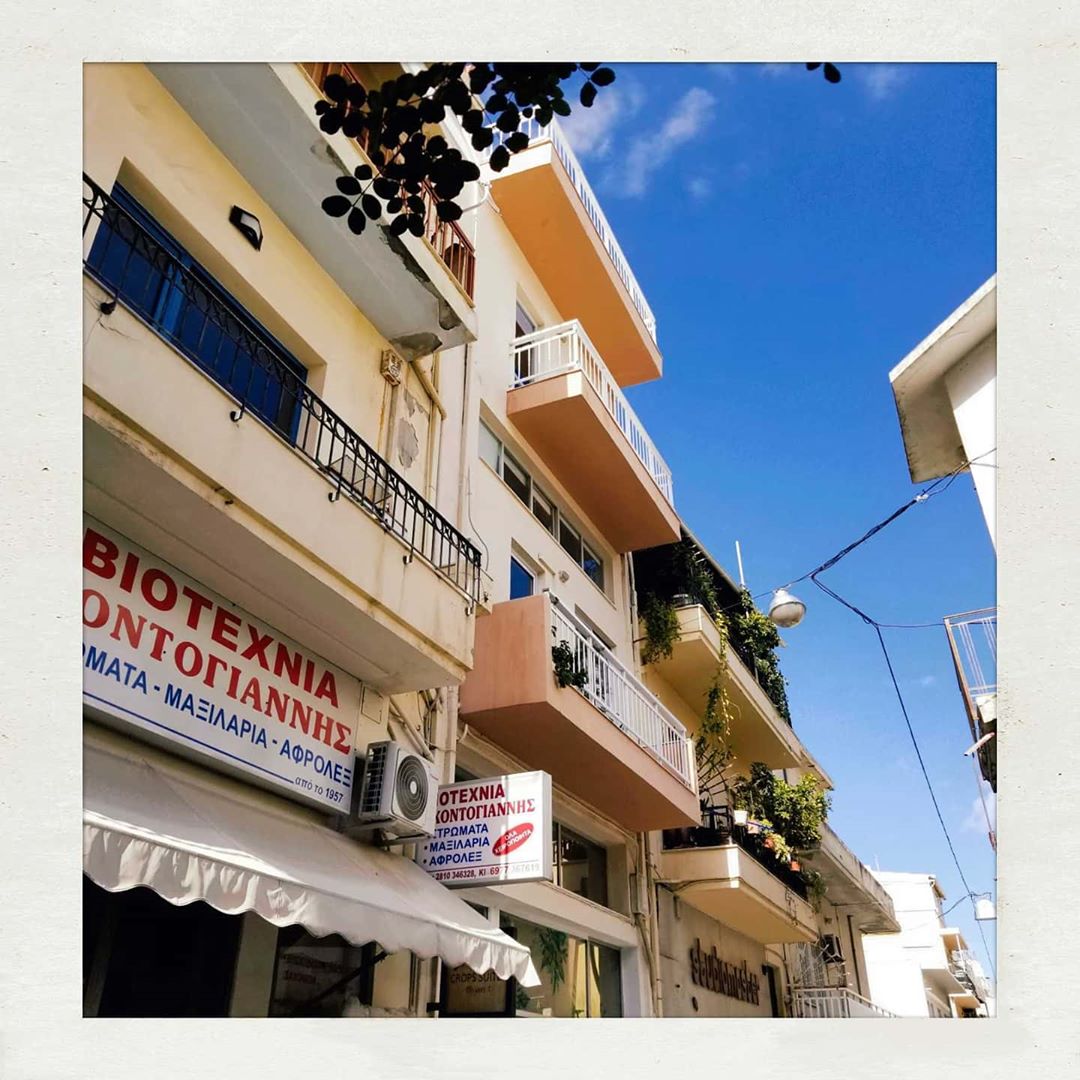 The expansive westward views from the balcony were particularly nice at sunset. The prominent church is the Agios Minas Cathedral, constructed in 1895. It rang its bells promptly at the top of every hour. And at the bottom of every hour. Luckily they silenced it after 11pm.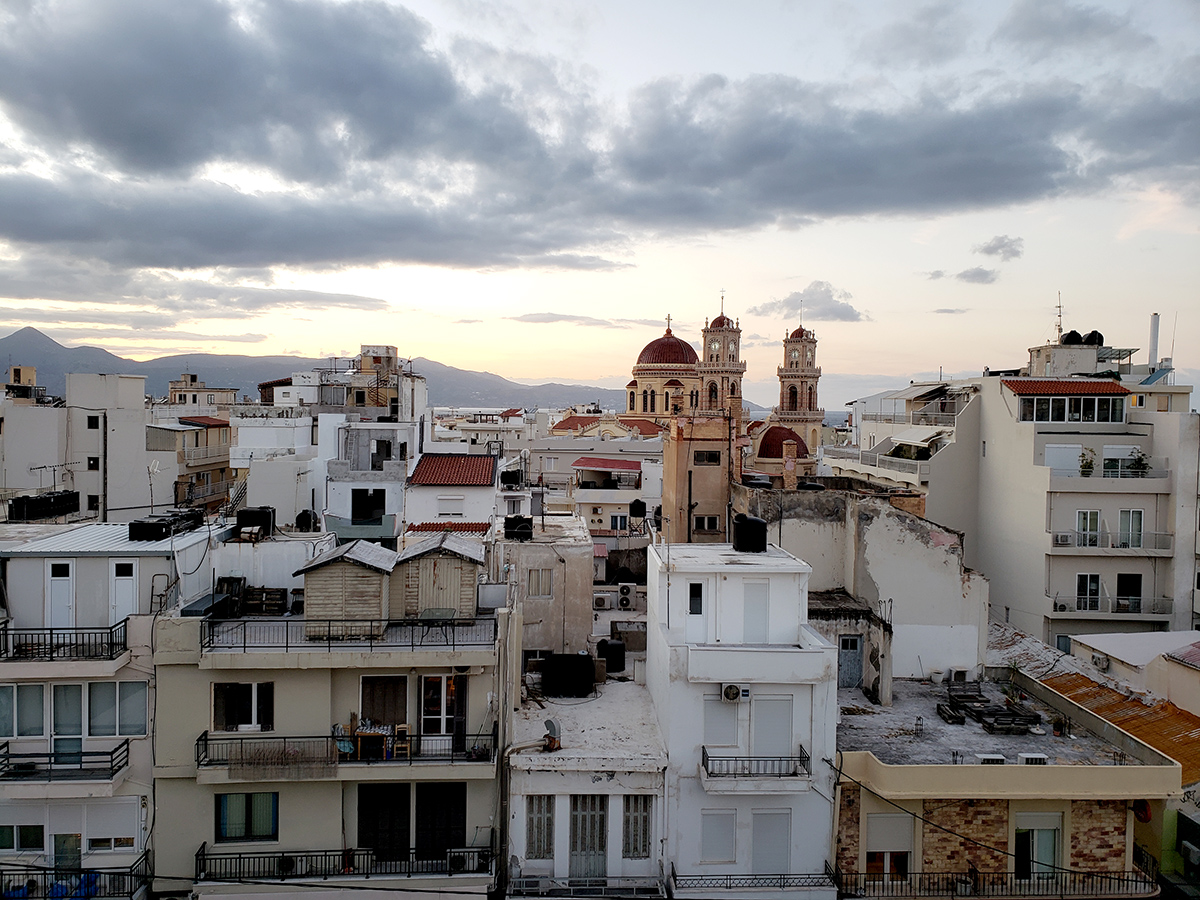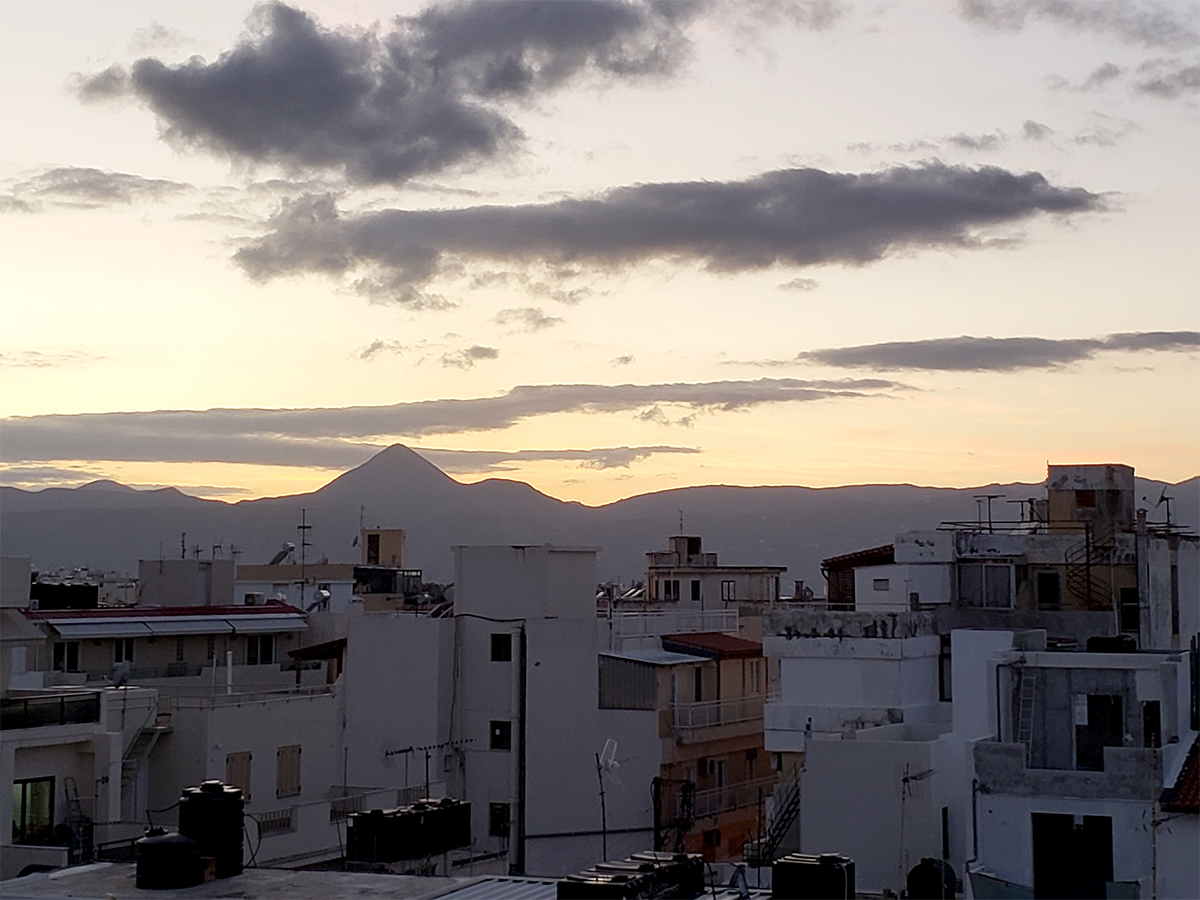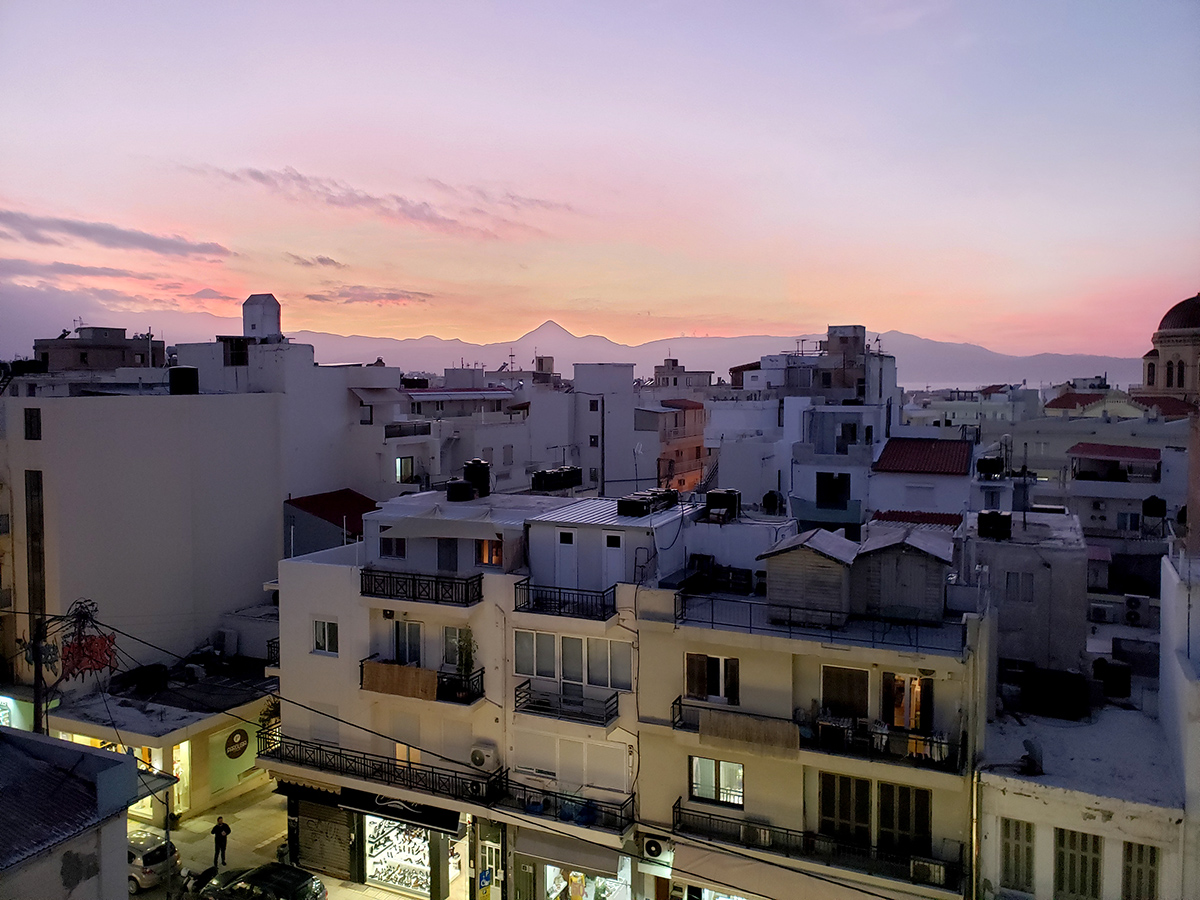 In the city center we found evidence of the Venetians in the form of the Morosini Lions Fountain and the Loggia, a public building constructed in 1628 and now used as the town hall.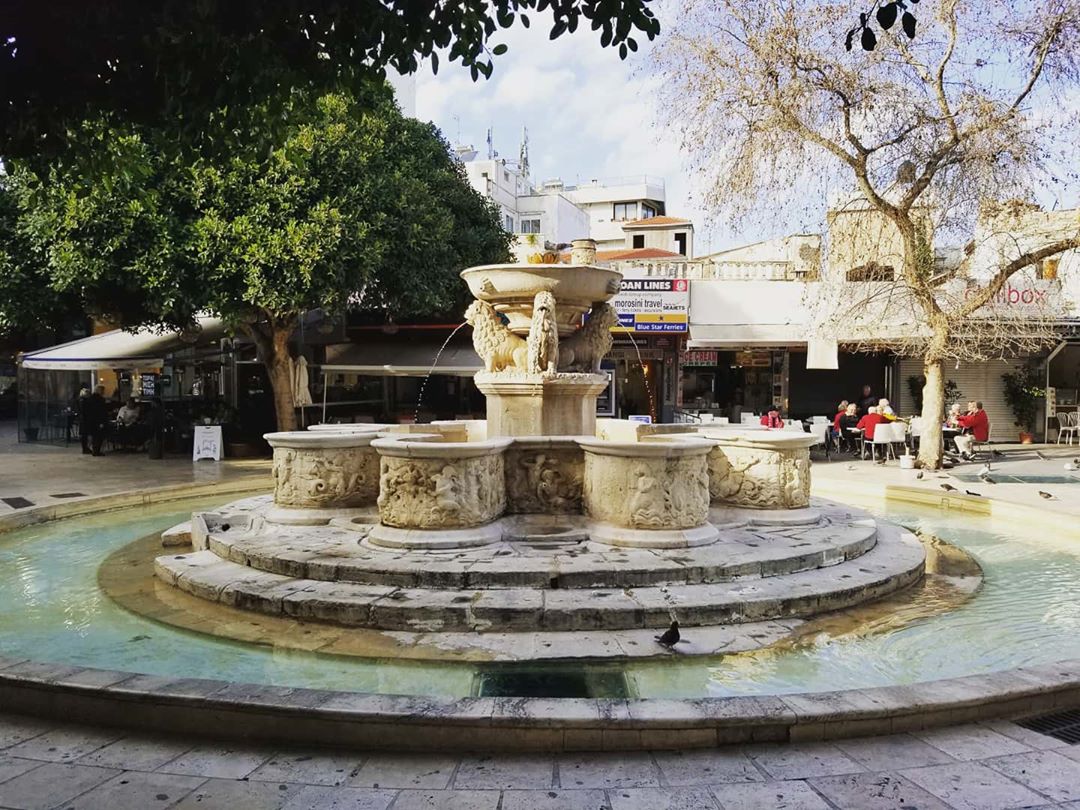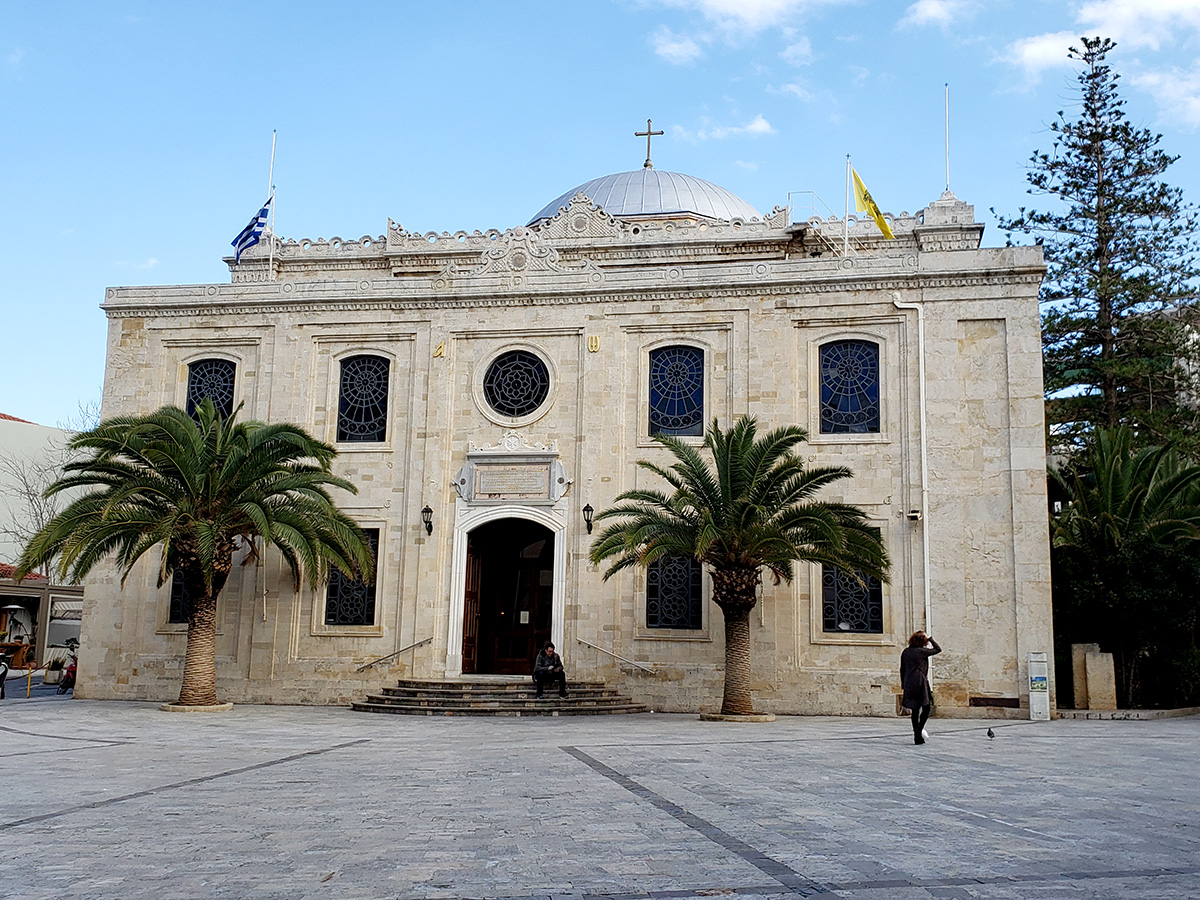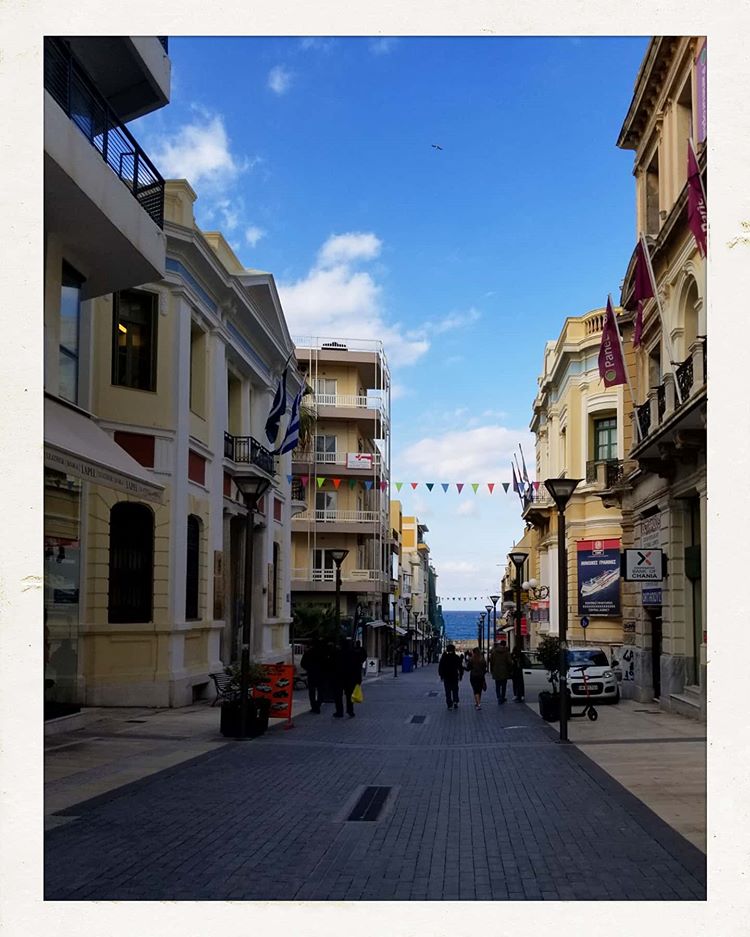 After a wander through the old town we enjoyed a late afternoon meal at the boisterous Ligo Krasi… Ligo Thalassa… ("A Little Wine… a Little Sea…", lines from a Greek song) located right across from the harbour. This was a recommendation from our apartment host and it was a good one.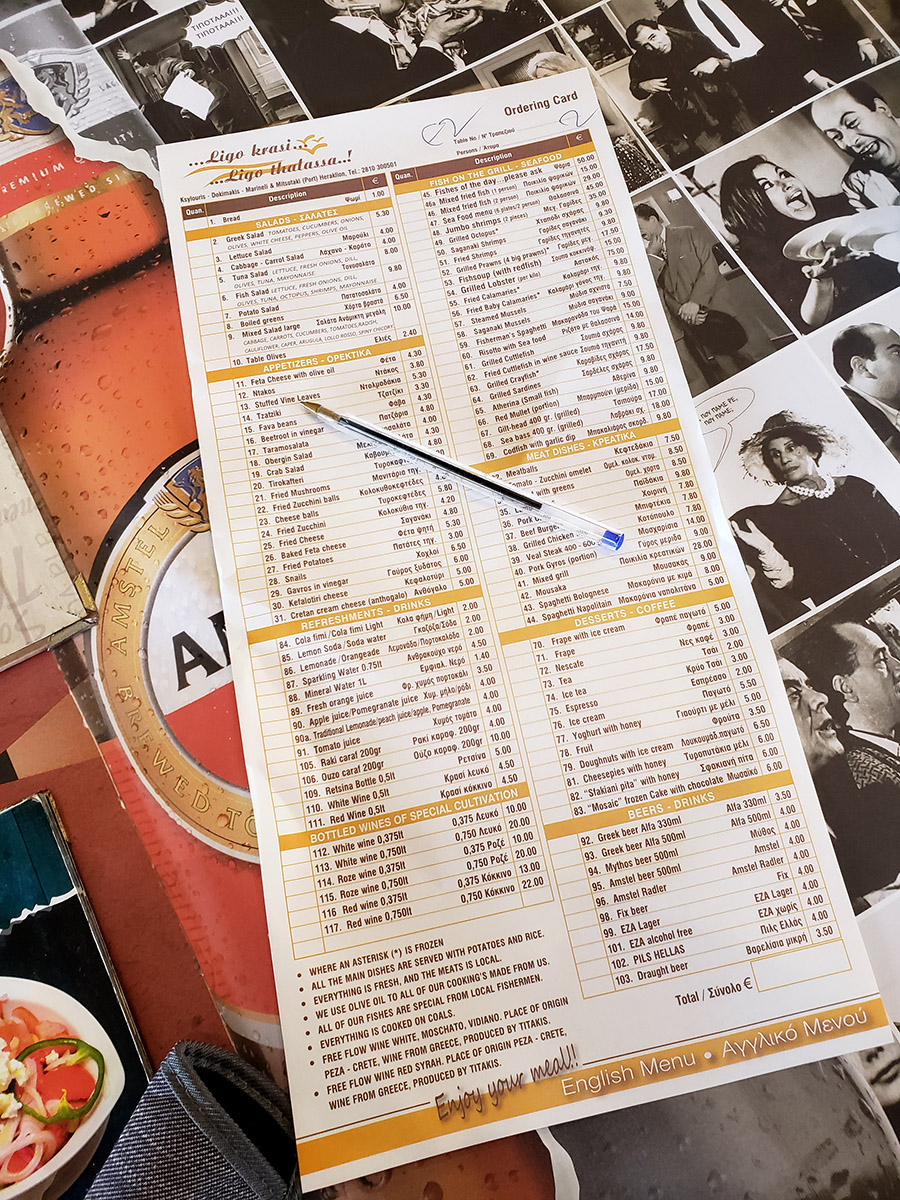 The large space was packed with customers, including some big groups. The staff was very efficient and ordering was done dim sum-style, by filling out choices in ballpoint pen on a paper menu. The food was good and the portions large, including the complimentary dessert and raki.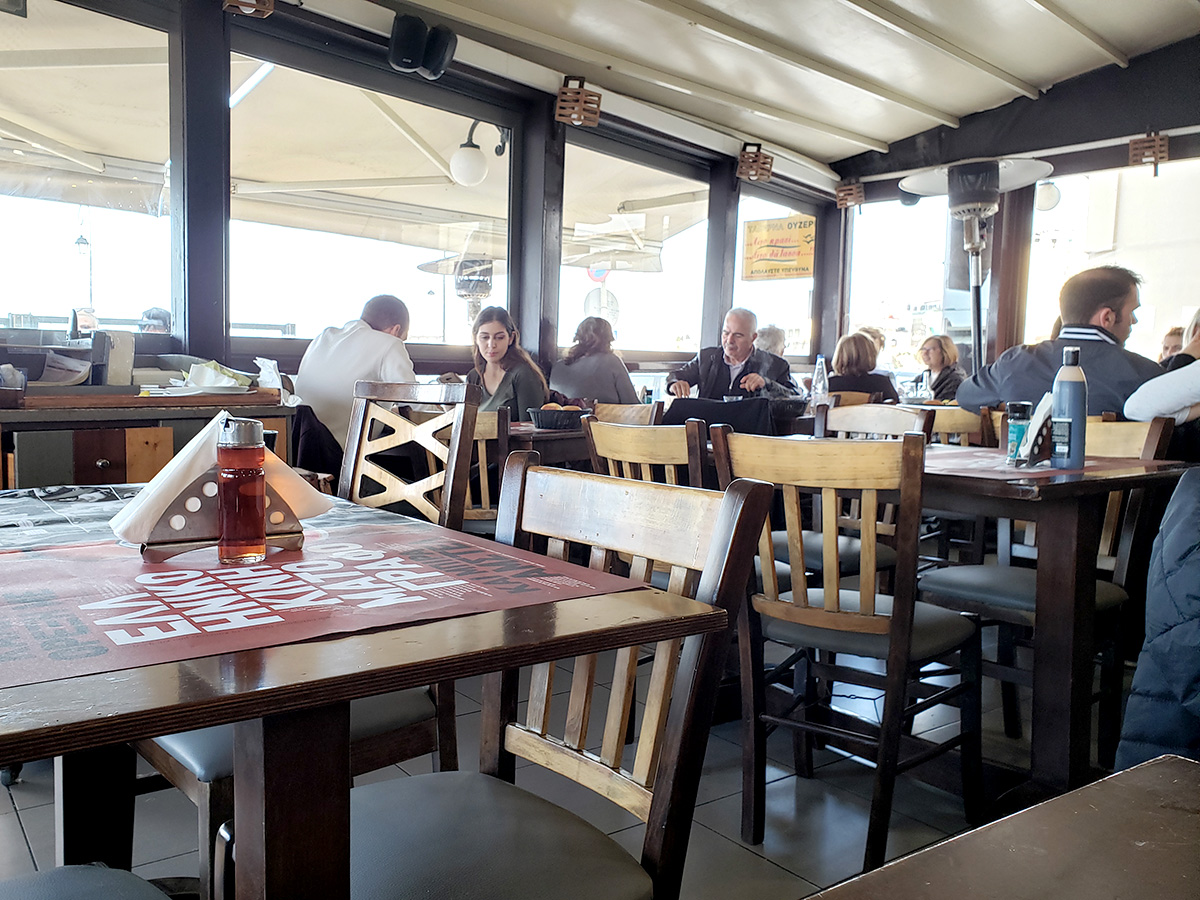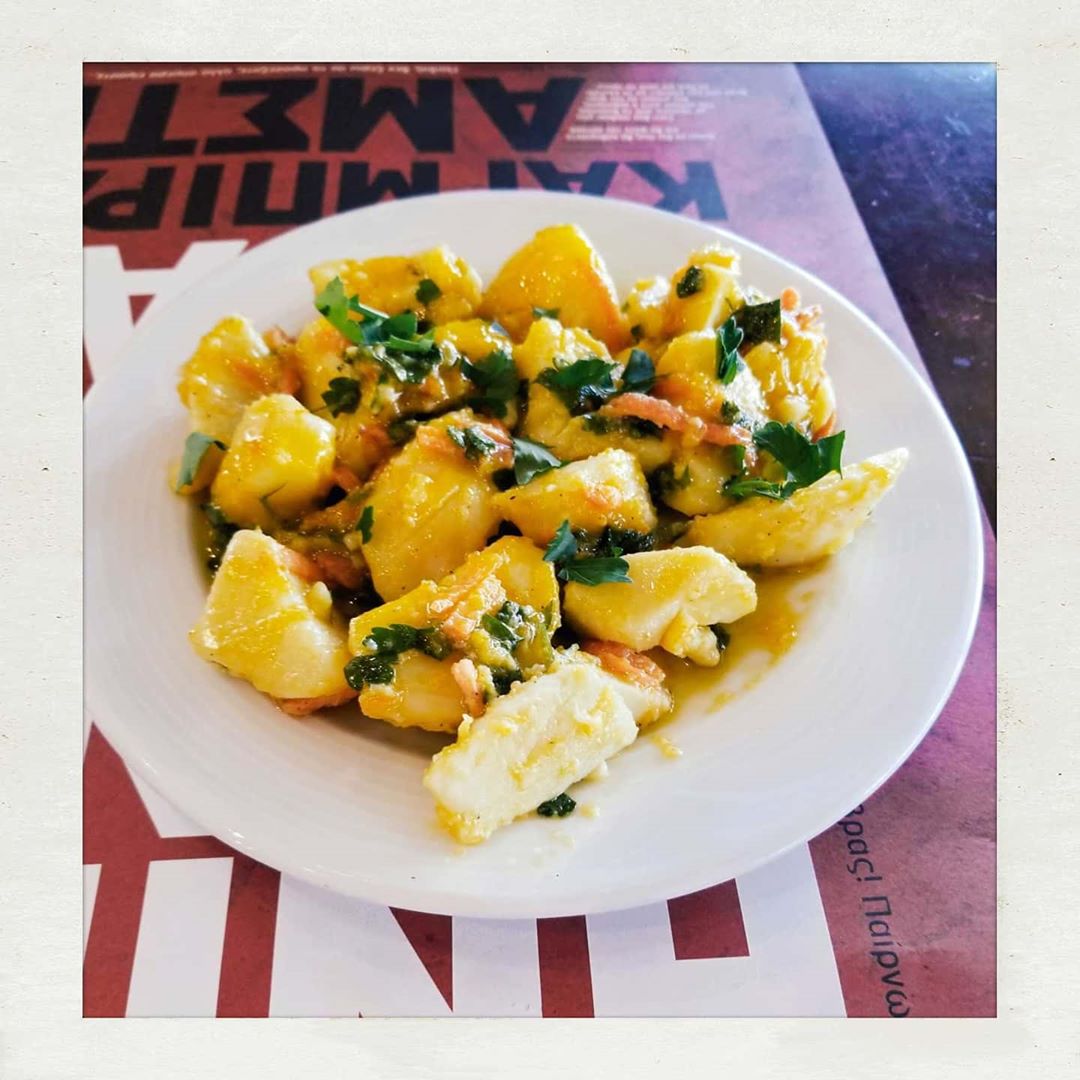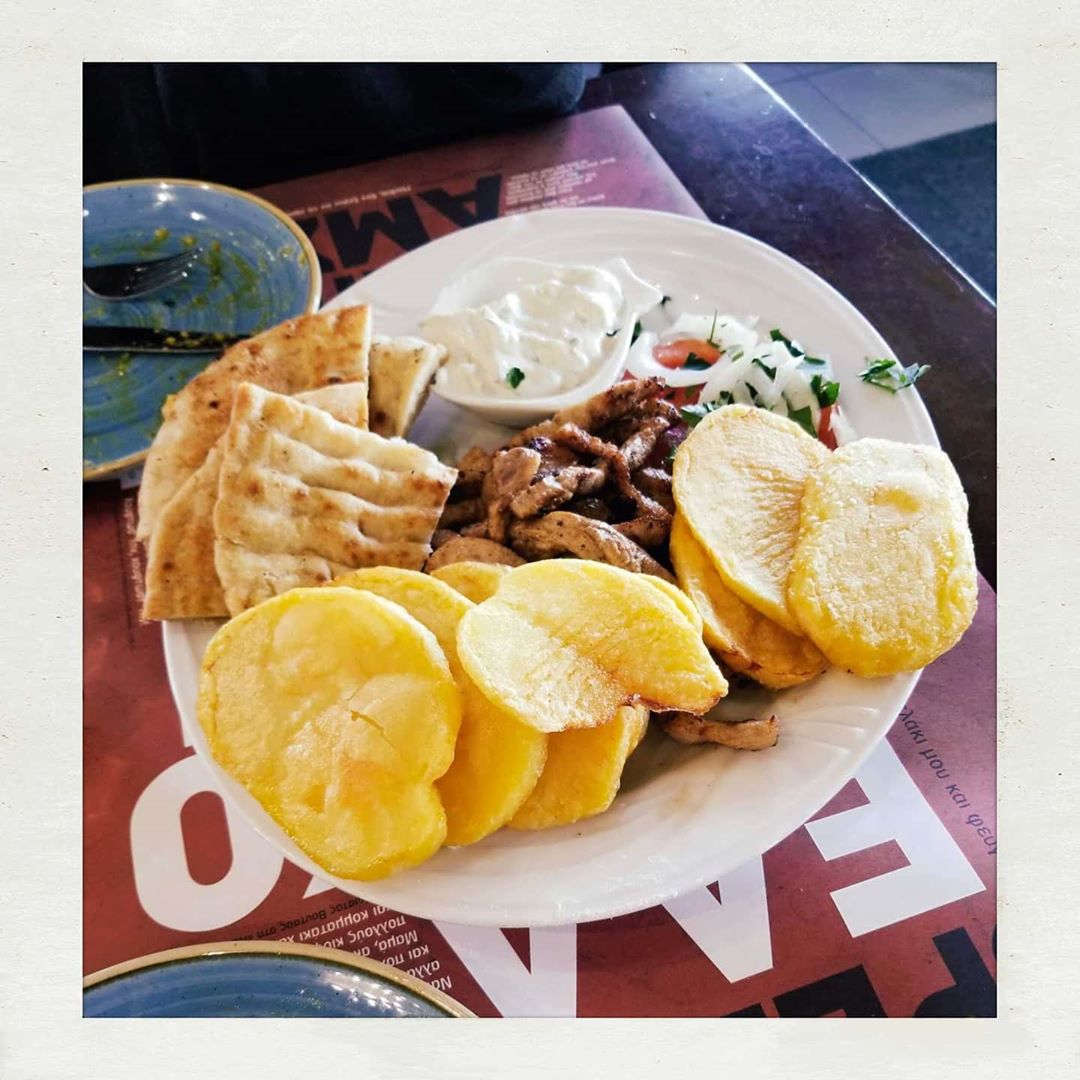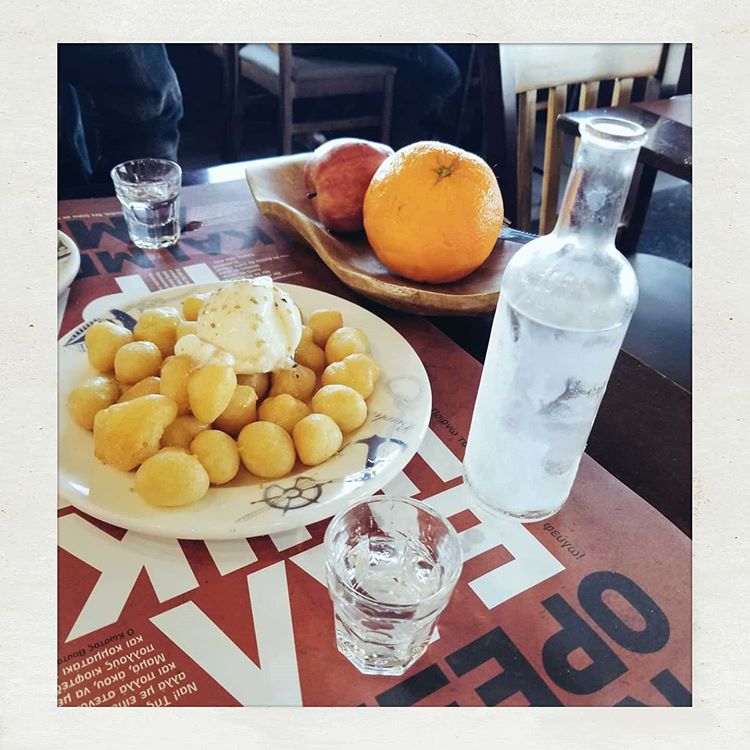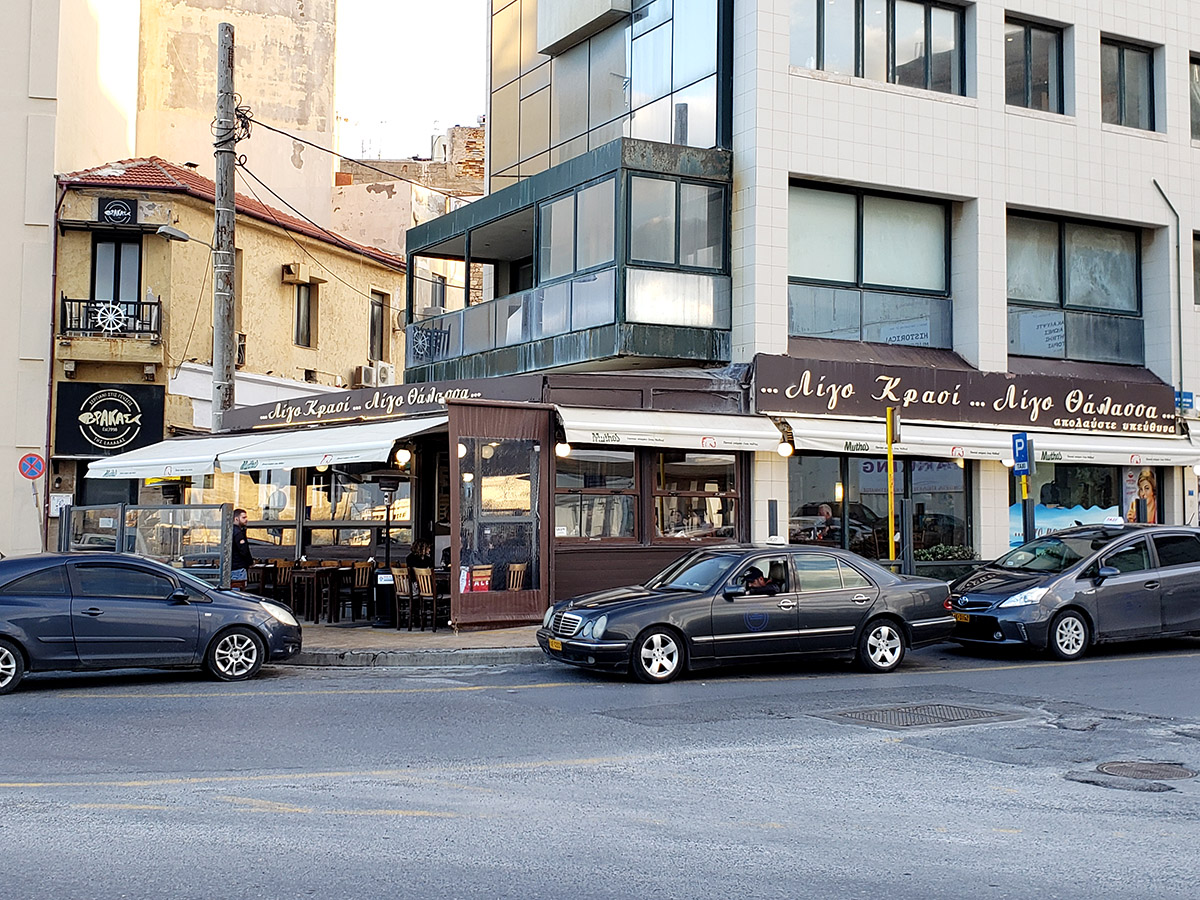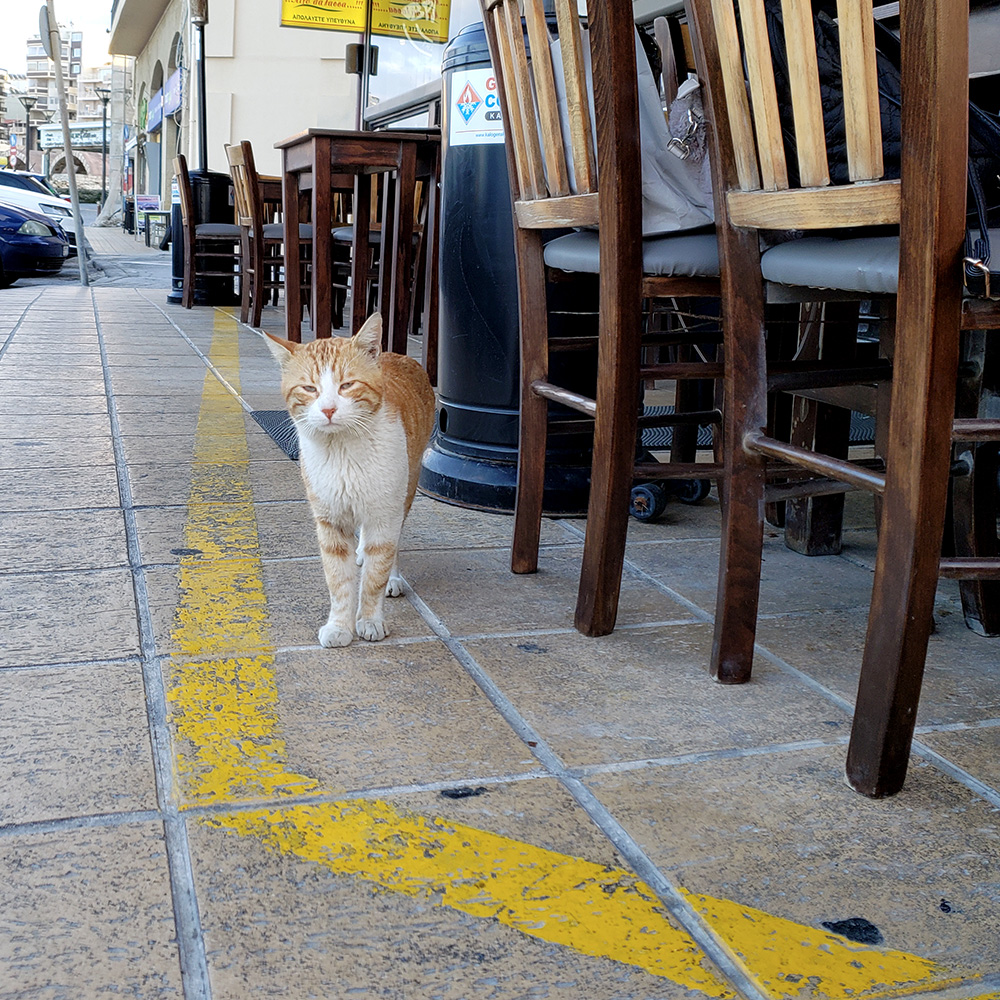 After our meal we crossed to the harbour side and wandered out on the pier, passing the Venetian Rocca a Mare Fortress, which unfortunately had just closed to visitors for the day (brief "winter hours" are one downside of visiting Greece in the off-season).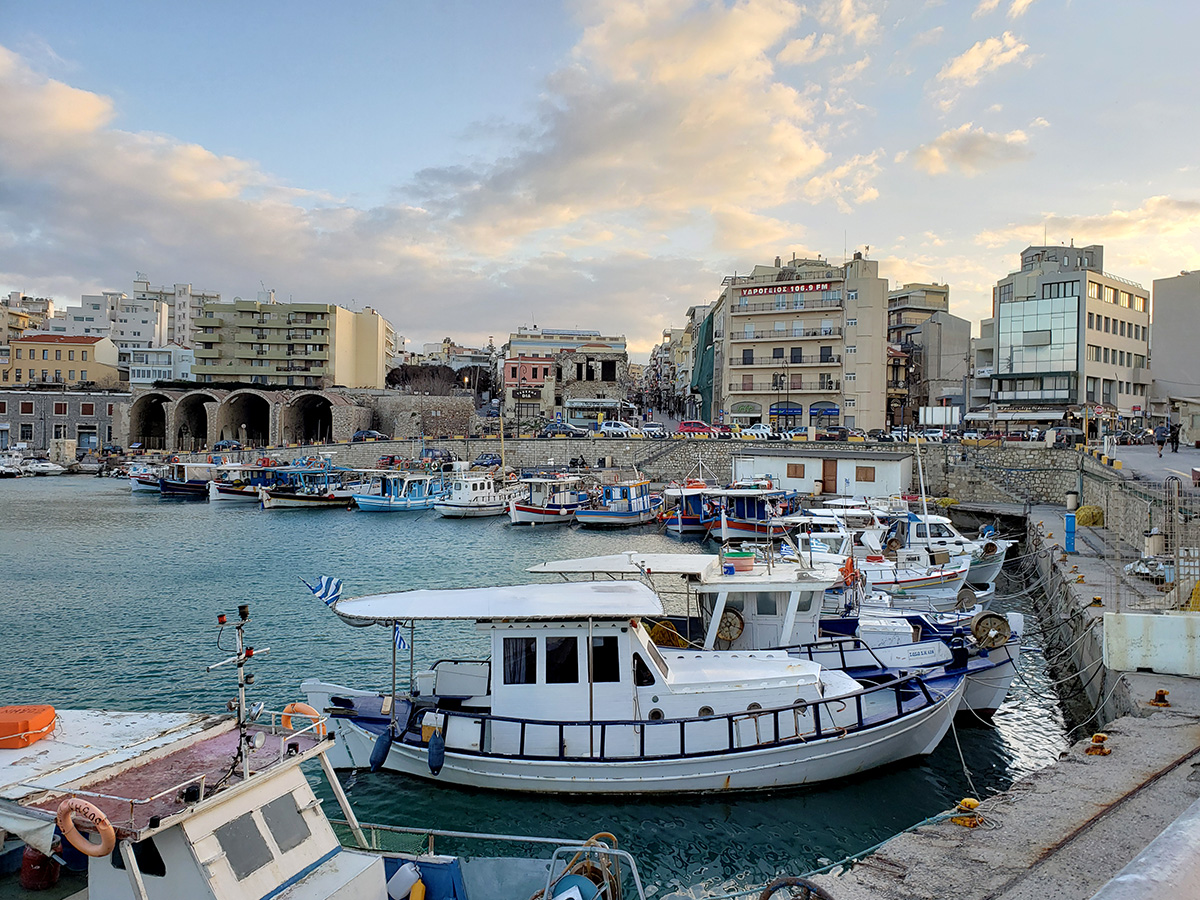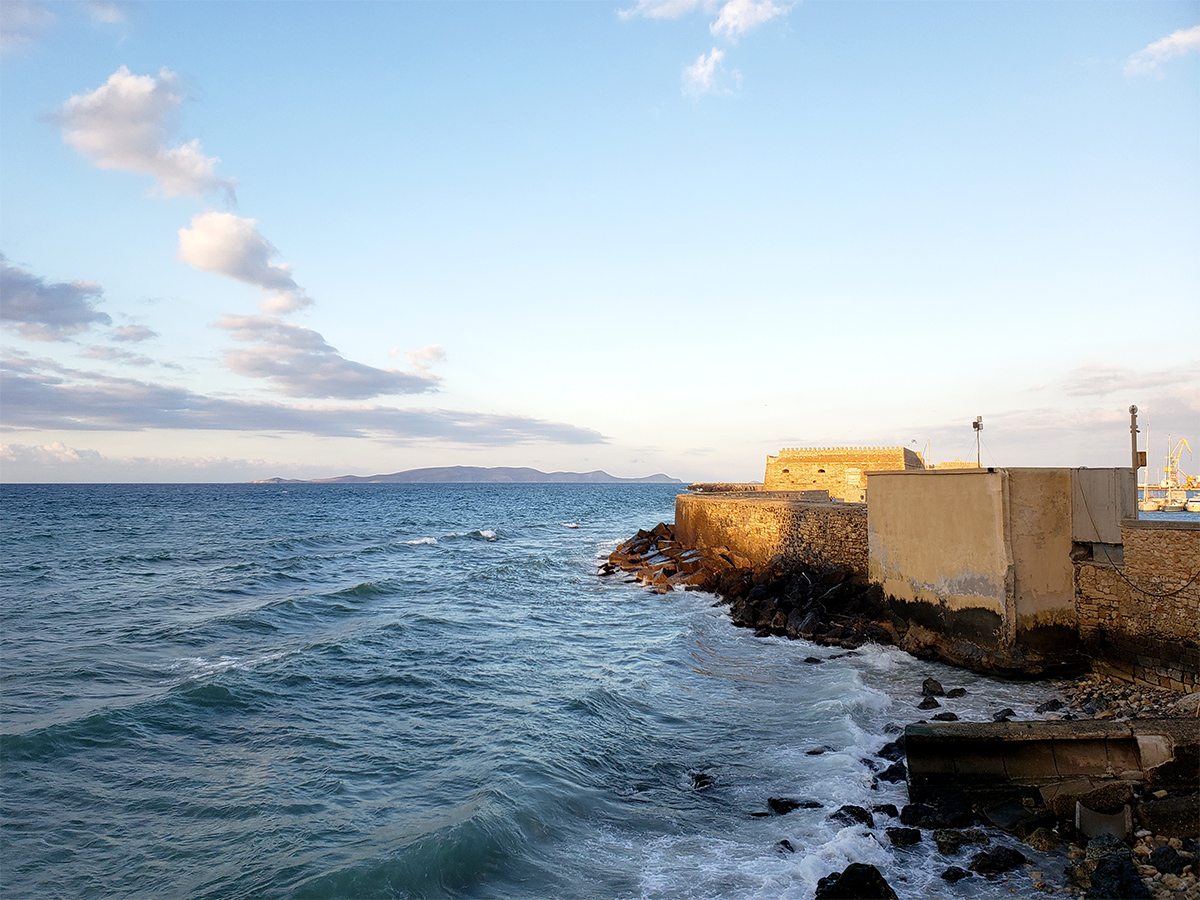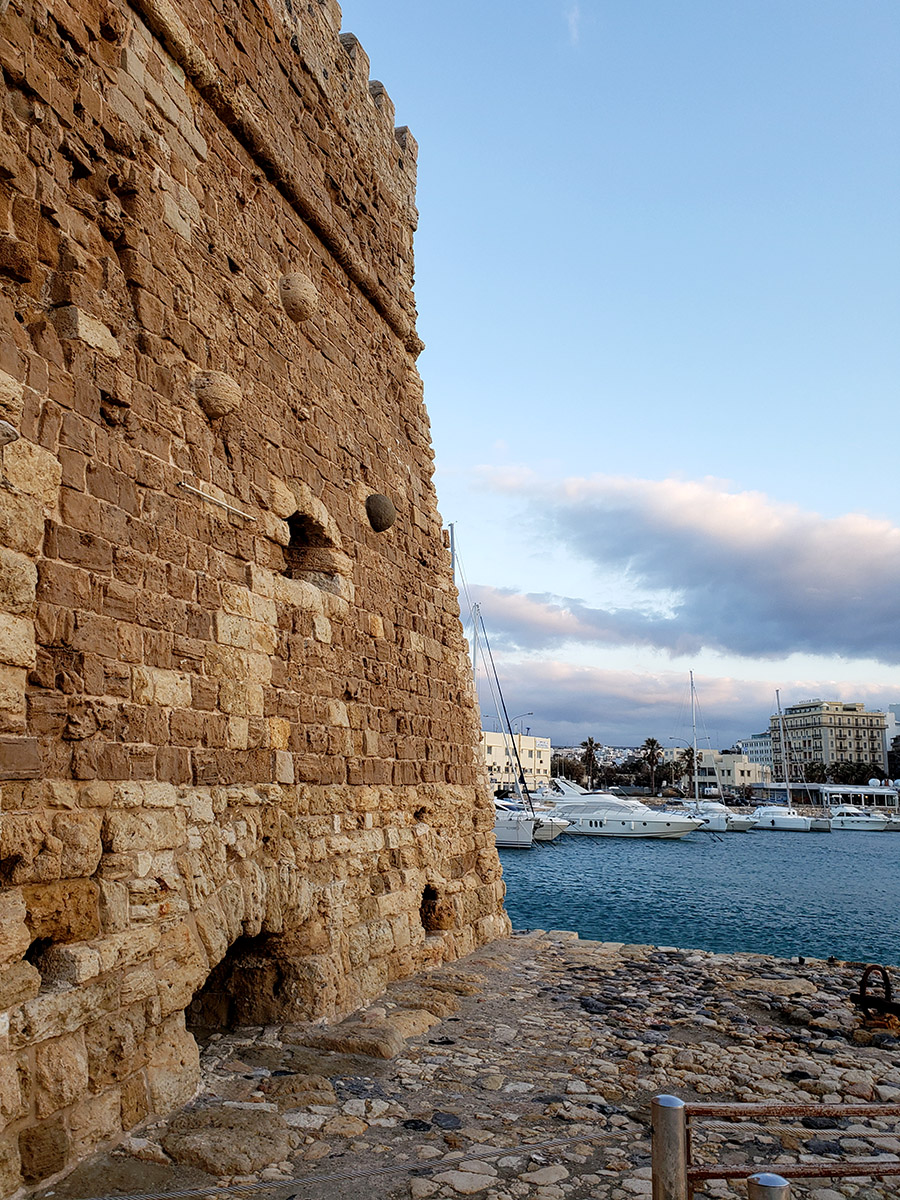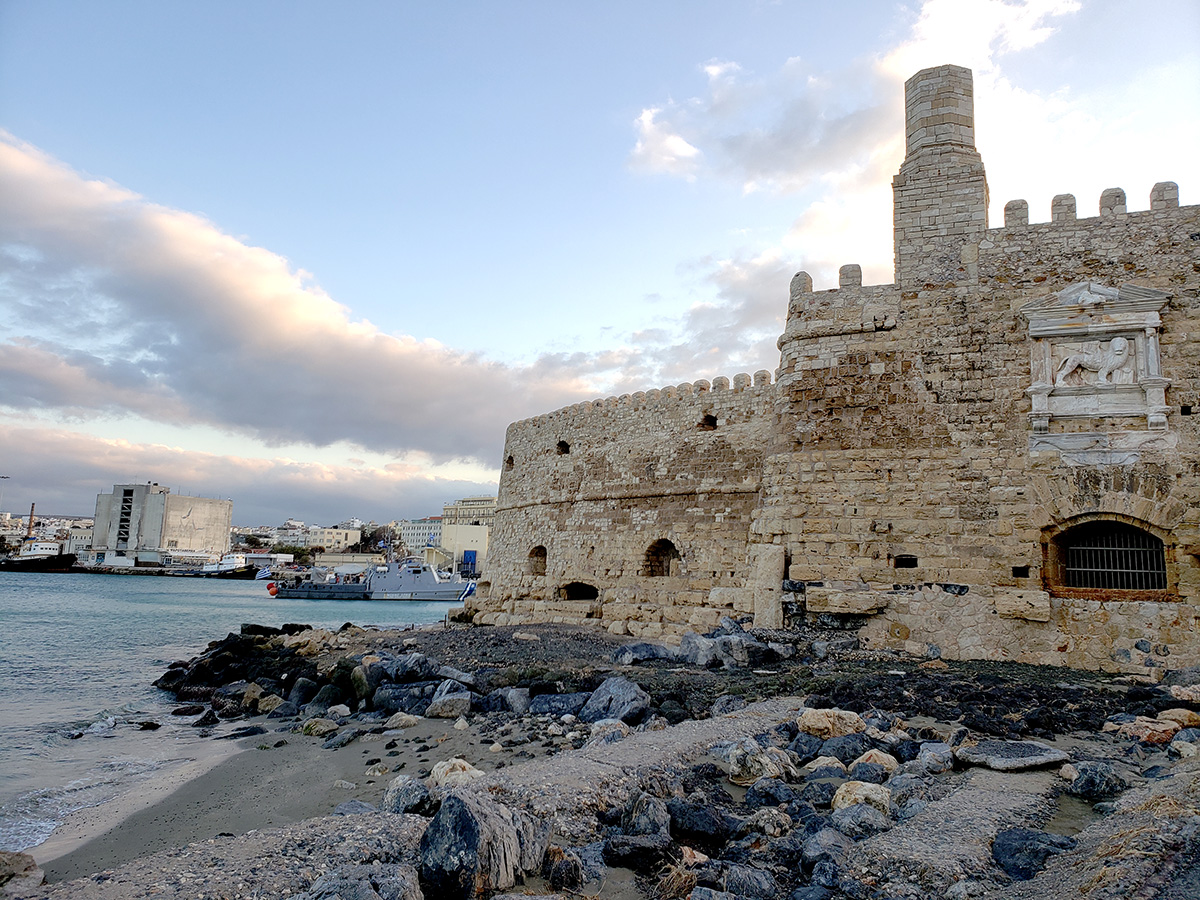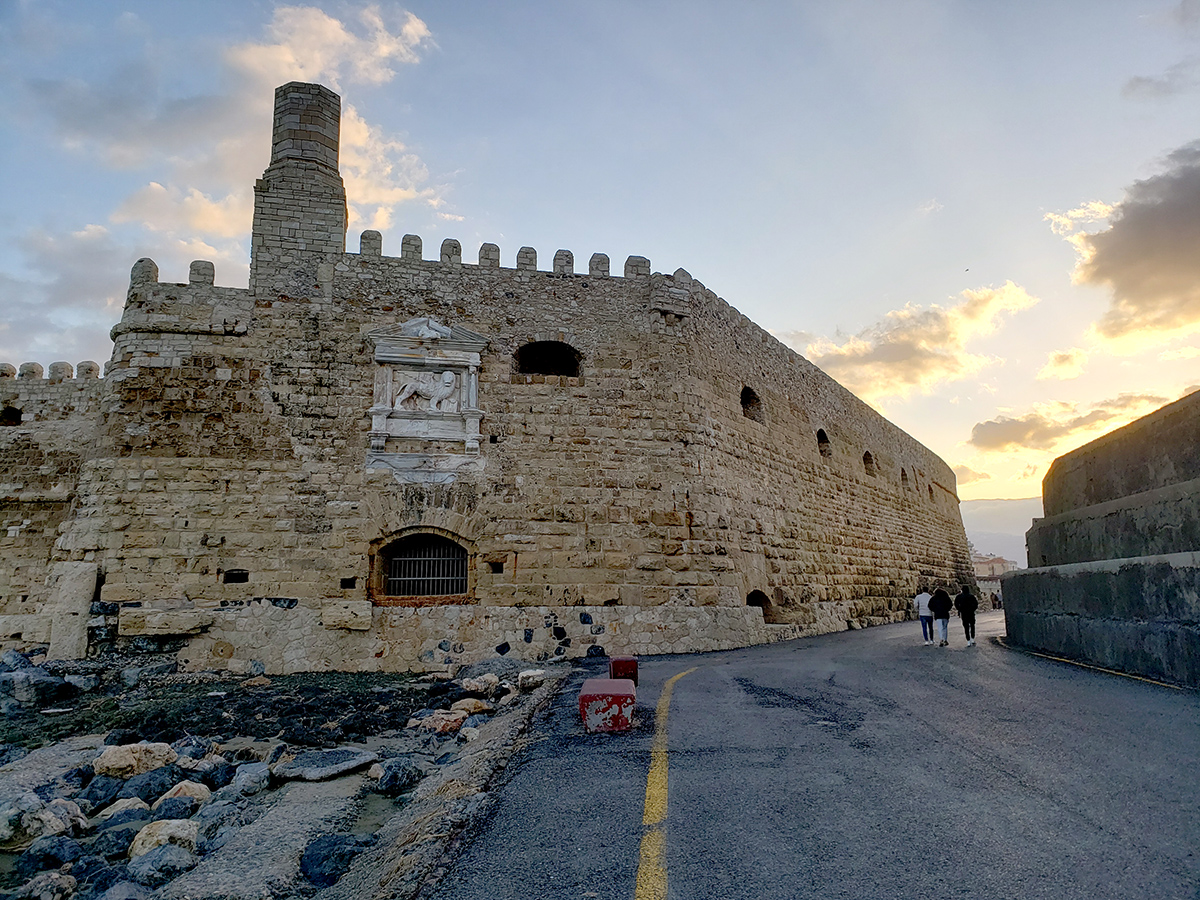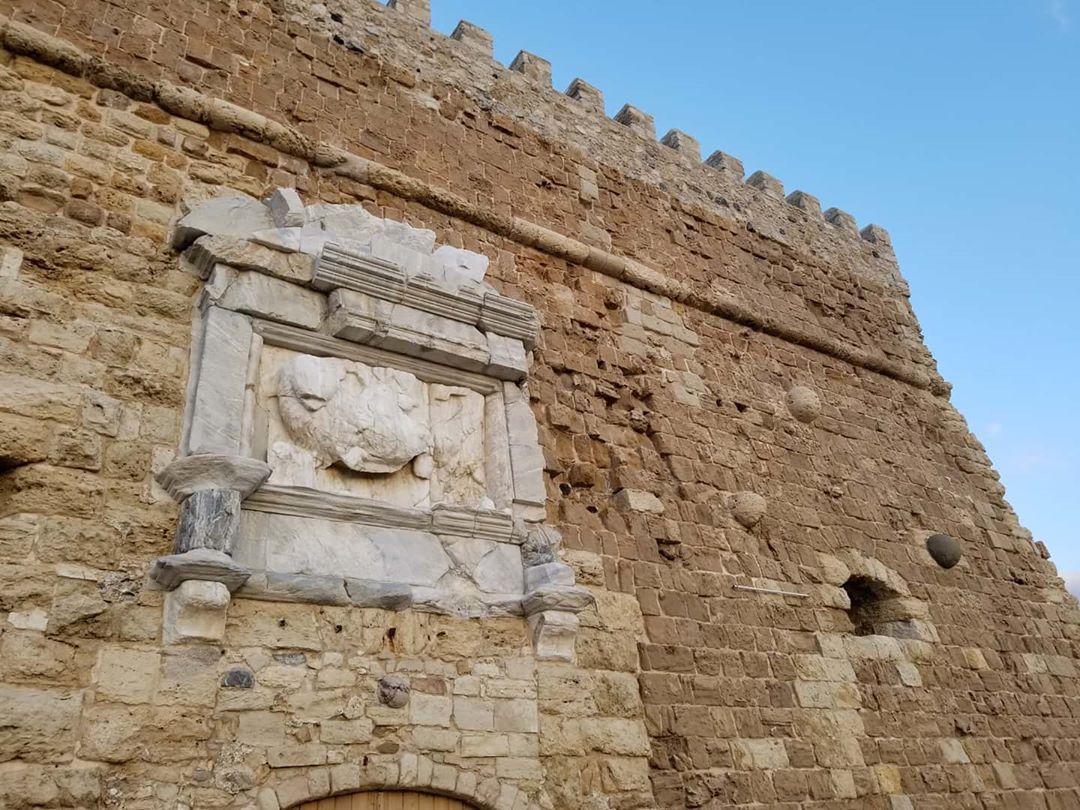 The already breezy winds became more intense the further we moved from shore, and eventually it became difficult to walk upright. On the seaward side, large waves crashed against the rocks and sent plumes of water into the air and onto the walkway.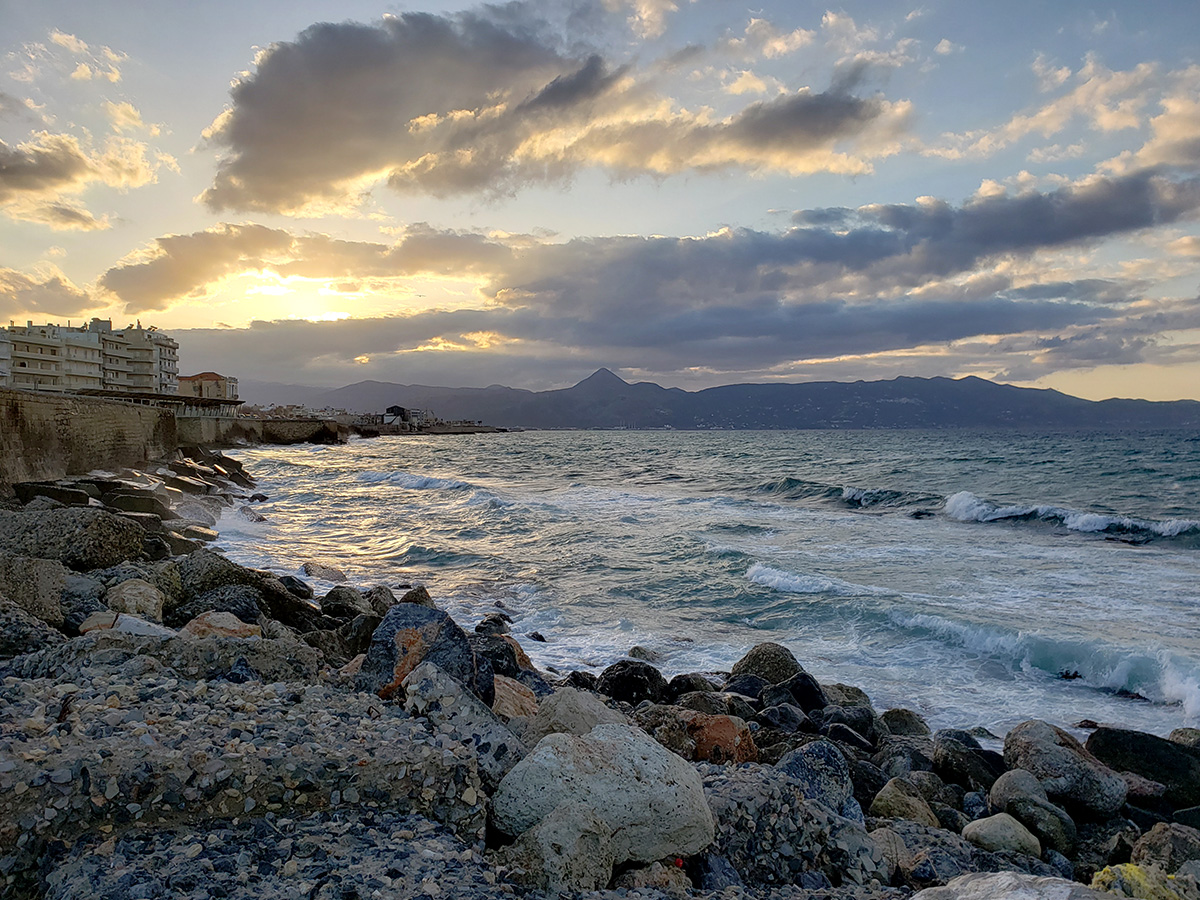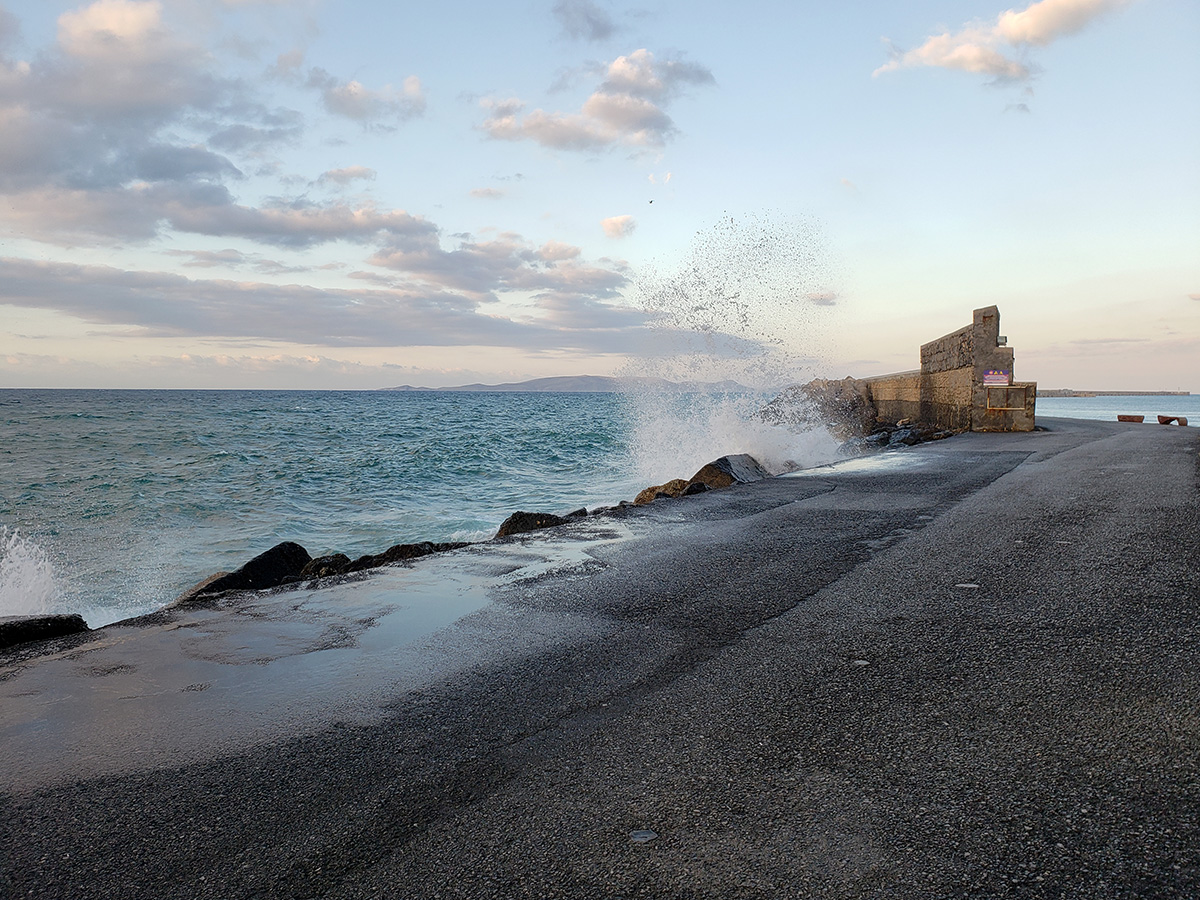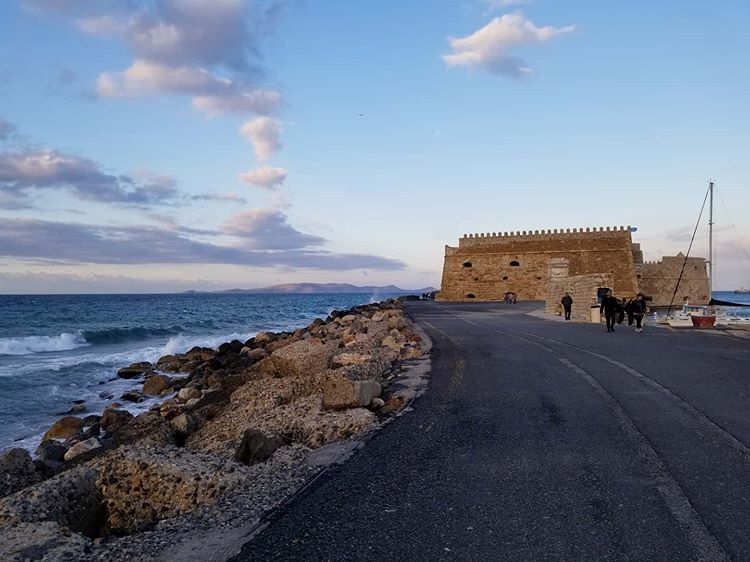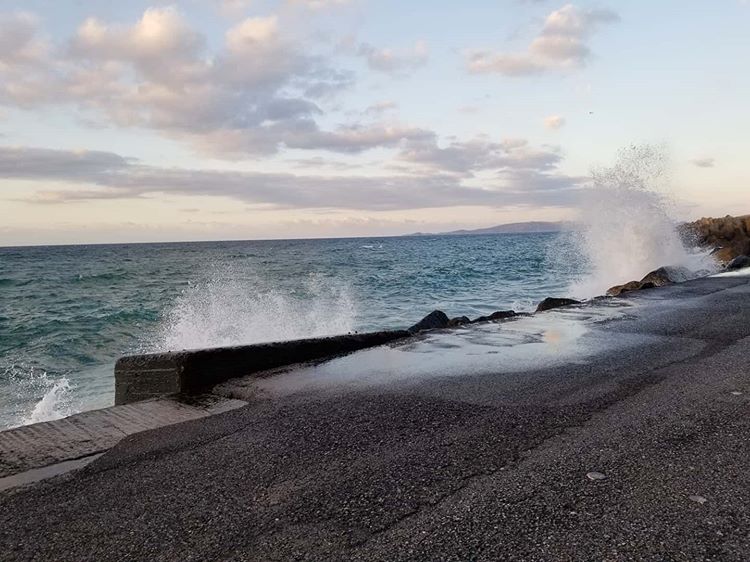 On our last night in Heraklion we ate at Adipodas, a taverna located on a sidestreet in the old town. This was our final chance to eat some of the Greek food and drink we'd enjoyed throughout our trip, including a perfect salad, some grilled beef, and Fix Dark, an easy-drinking dark lager I'd first discovered a month earlier on our first night in Athens.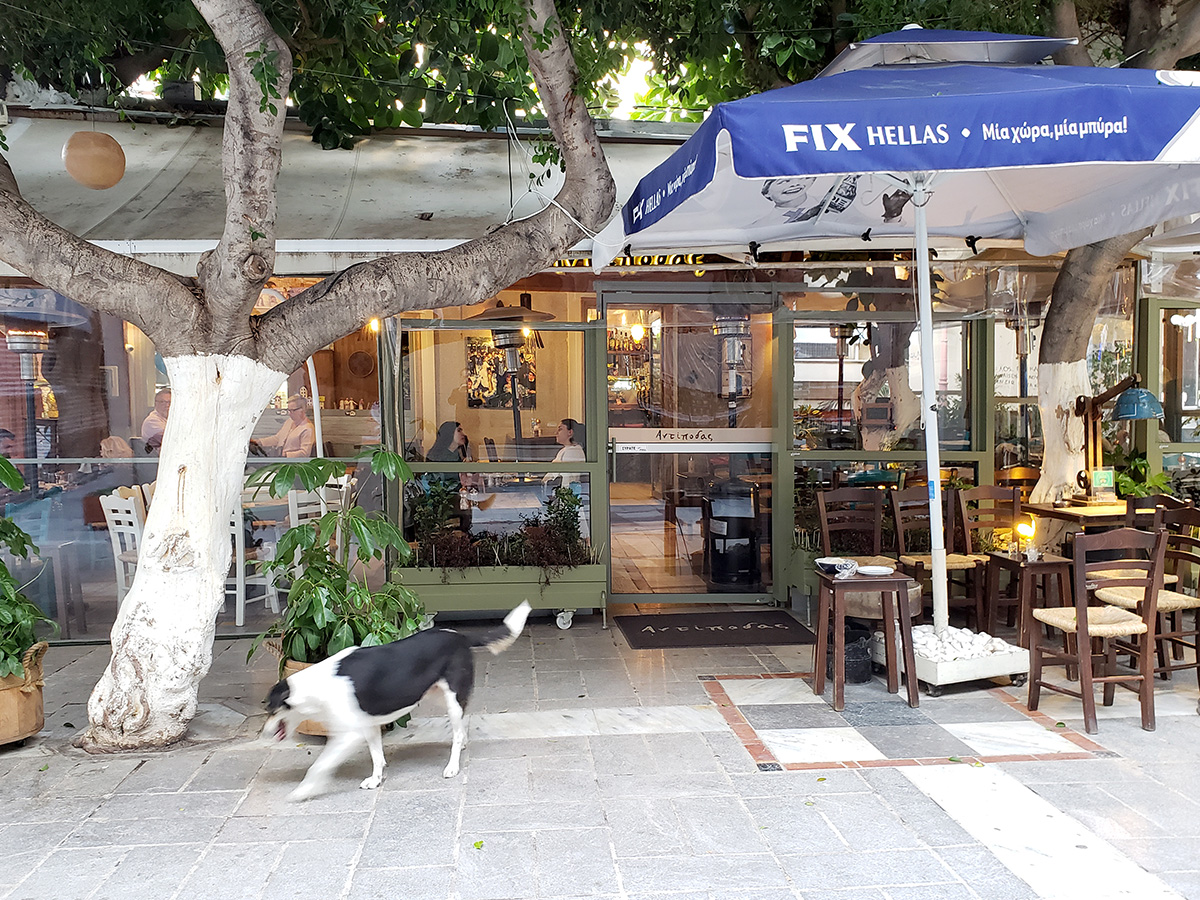 Adipodas has a special outdoor charcoal pit specifically for cooking baked potatoes, one of their specialties.