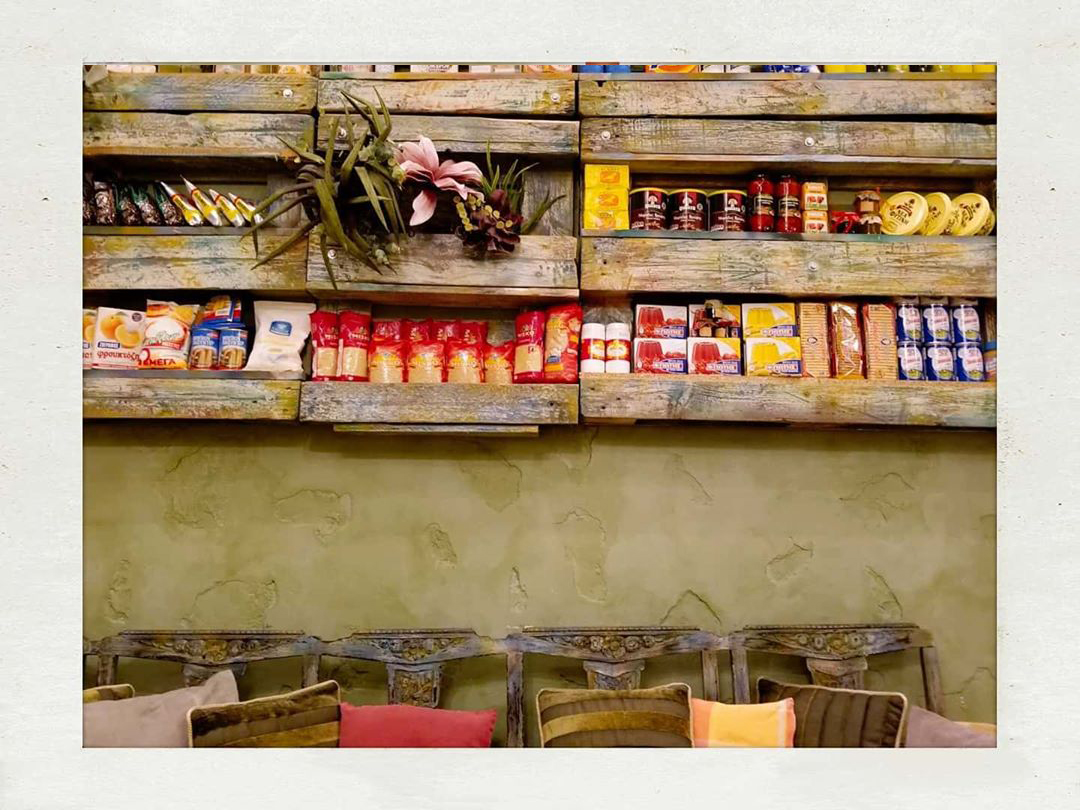 We were only in Rethymno for two days, but we found the city to have some of the best food of our trip. Cretans are very proud of their local meat and produce, and of their self-sufficiency in hard times, and this is reflected in the restaurant menus.
Agrimia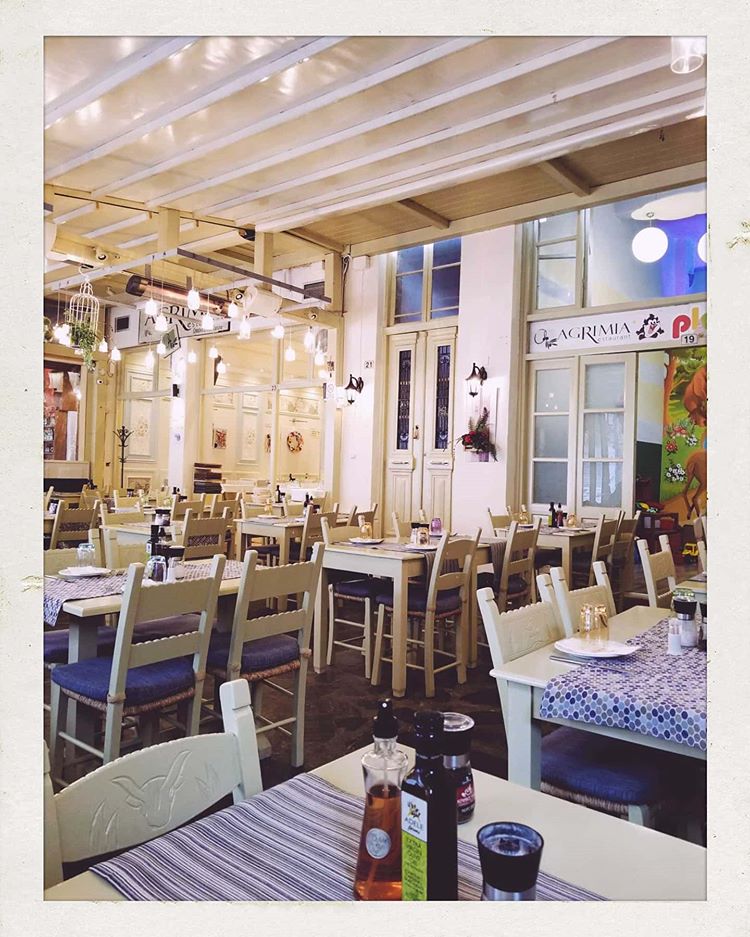 On our first night in Rethymno we ate at Agrimia, located on a bustling small street of restaurants just below our hotel balcony. The restaurant's covered patio encompasses numerous storefronts, one of which has been turned into a play area for kids, something we noticed in numerous restaurants in Greece. The staff were all very friendly with a good sense of humour.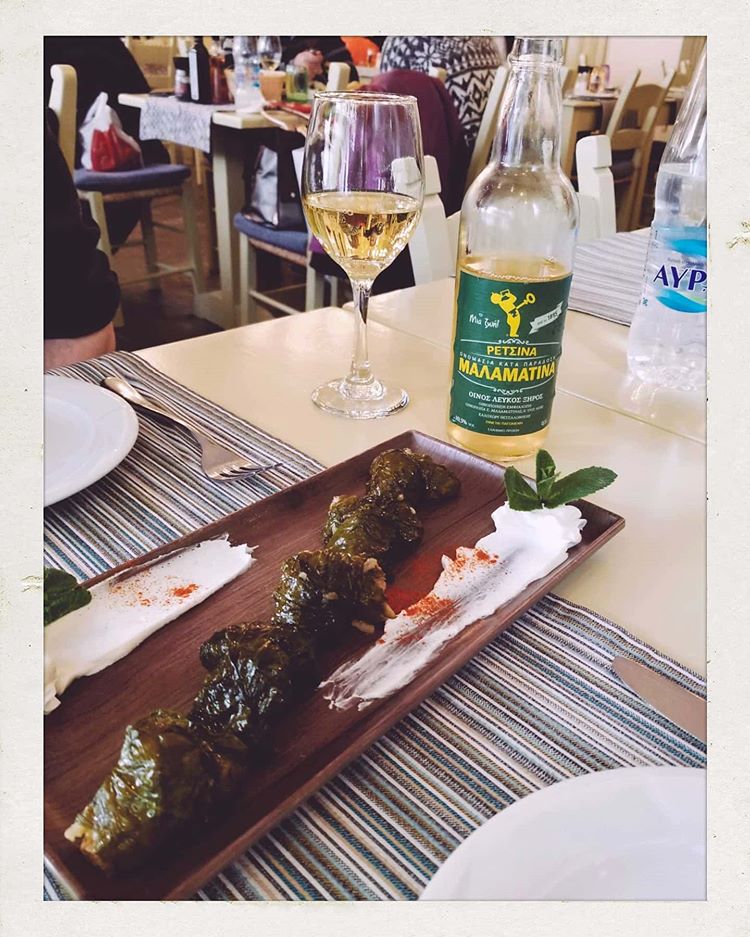 We split a small bottle of retsina, a type of Greek wine that was traditionally preserved with pine resin — it had a reputation for tasting turpentinesque, but modern versions tone down the resin to a small barely-detectable hint (this exact brand is available for $6.30 at the LCBO back home.) As an appetizer we shared some dolmadakia — grape leaves stuffed with rice and herbs.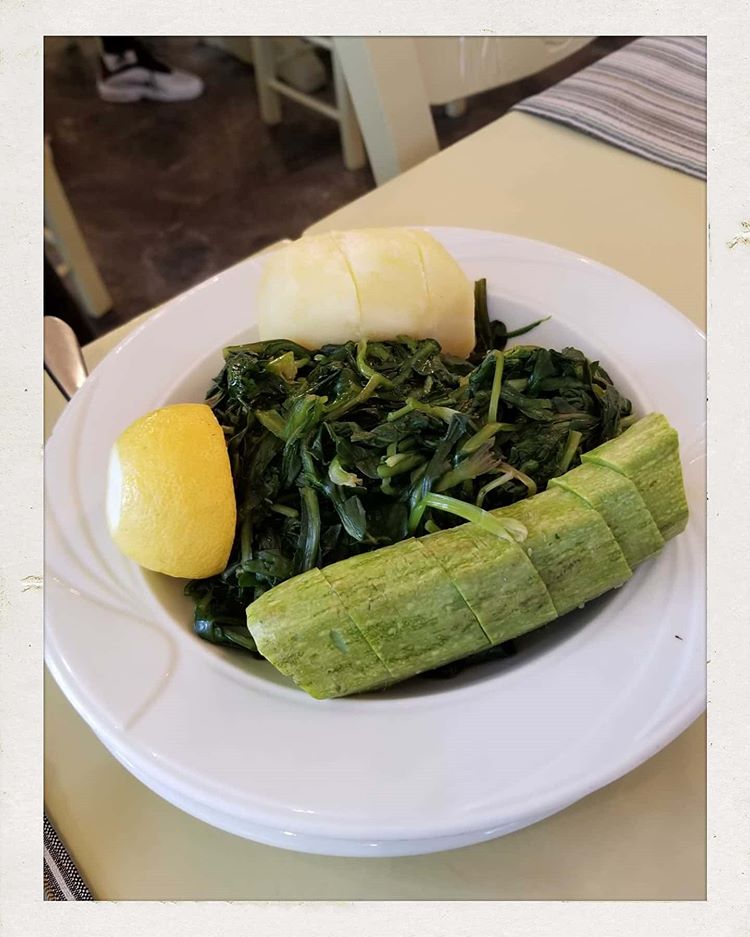 We also ordered some boiled greens with potatoes and zucchini. The boiled greens in Greece were always delicious and cooked to a perfect tenderness, even if waiters were not always able to translate the exact type of plant being used — these ones seemed very similar to dandelion greens. The zucchinis, like much of the produce we ate in Greece, was firmer and more flavourful than the watery versions we tend to find at home.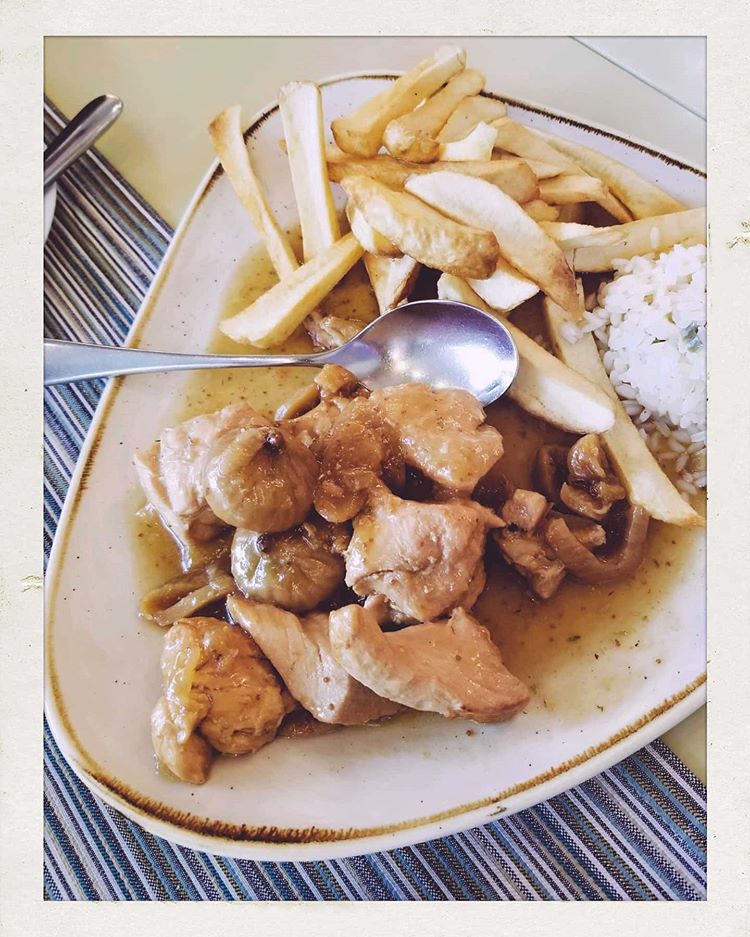 We also shared an order of chicken with figs. This is apparently a traditional dish cooked during hard times, but we found it very delicious even for good times. The potatoes here look like French fries but they are baked crispy.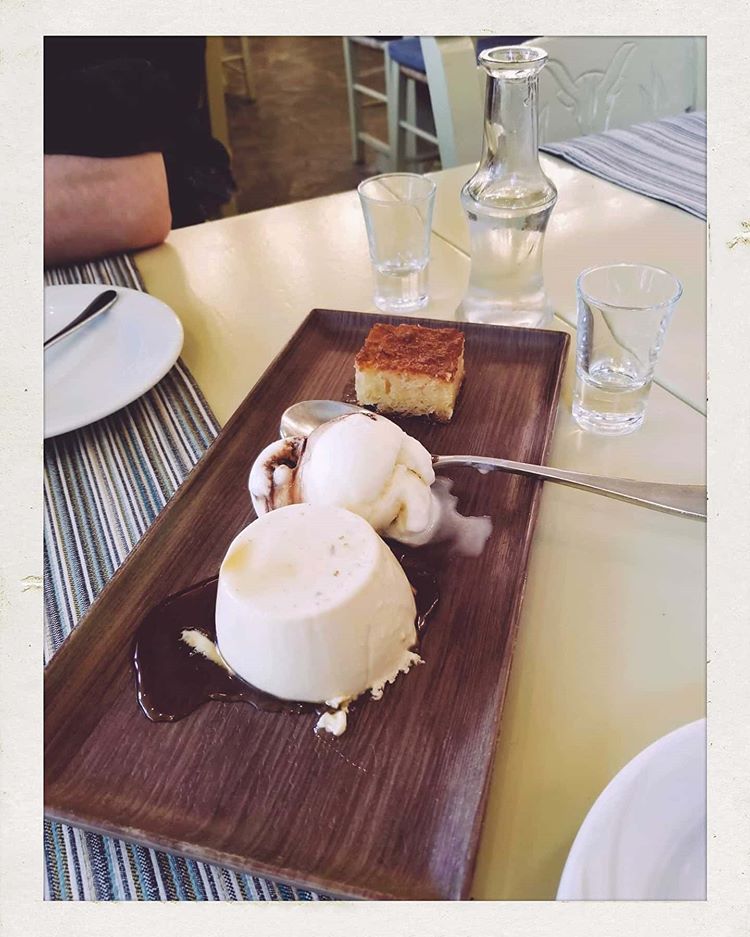 We closed out the meal with a complimentary trio of desserts and some strong, strong raki, as per usual.
Monitor Art Café
We had lunch at the Monitor Art Café, a student hangout on a side street behind Mikrasiaton Square.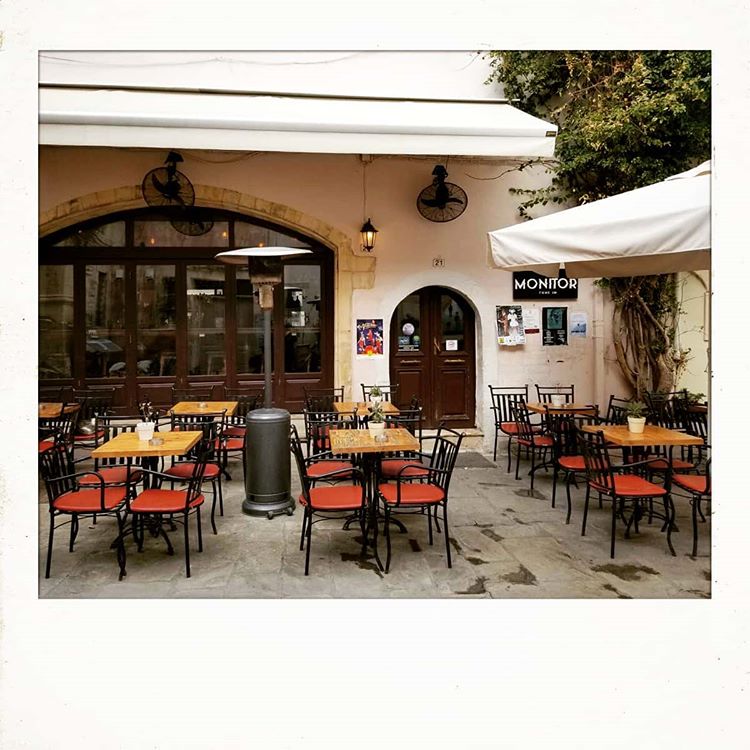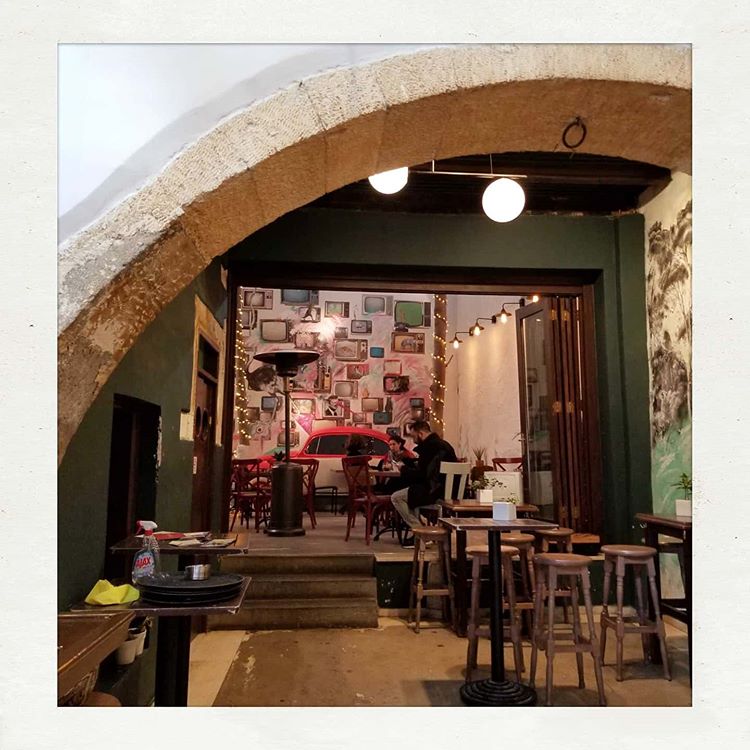 The decor had a retro-funky-diner vibe that took the café's name quite literally, with many old-school cathode screens on display — along with half a car, for some reason.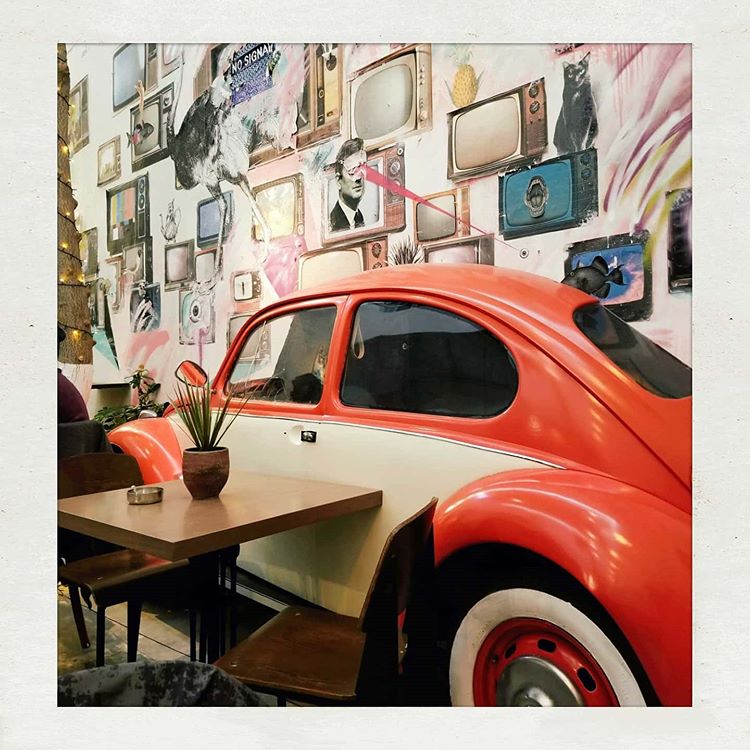 The food was way better than we expected from a casual place, with Josie enjoying a very flavourful veggie burger. I had a chicken sandwich. The beers were cold. Greeks students smoked vigorously.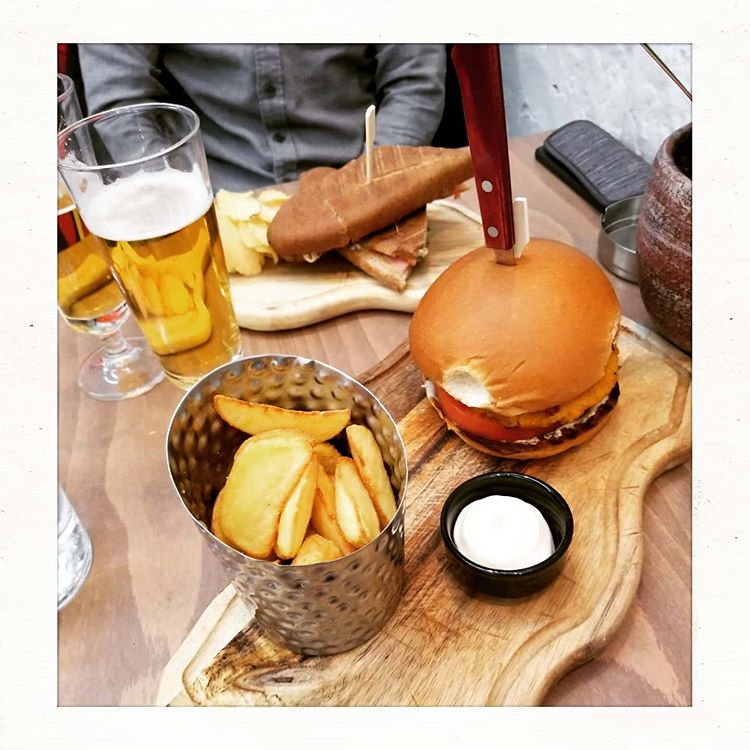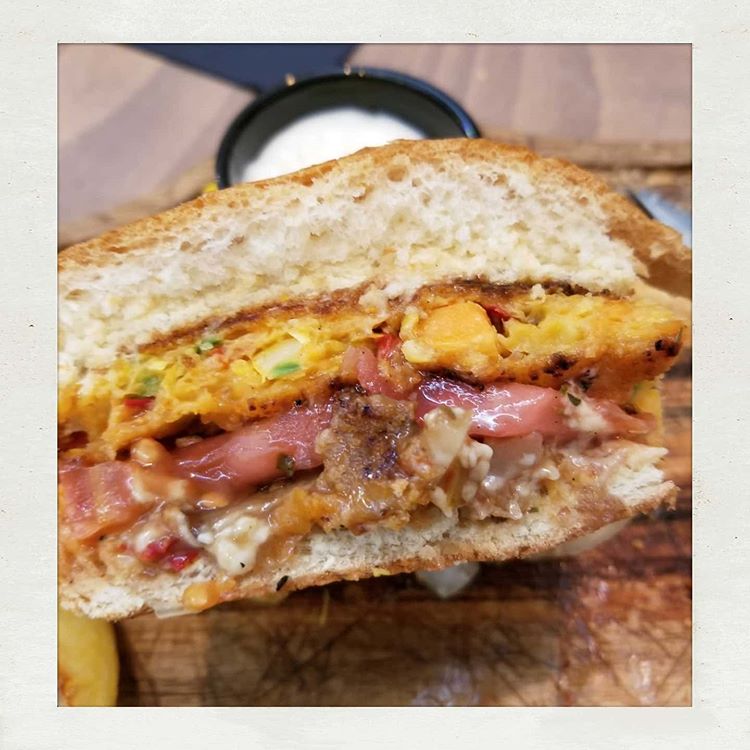 1600 Raki Ba Raki
On our second night in Rethymno we ate at Raki Ba Raki, a restaurant near the Rimondi Fountain with a similar dedication to local ingredients as Agrimia, though this one focused more on mezedes, or small sharable plates.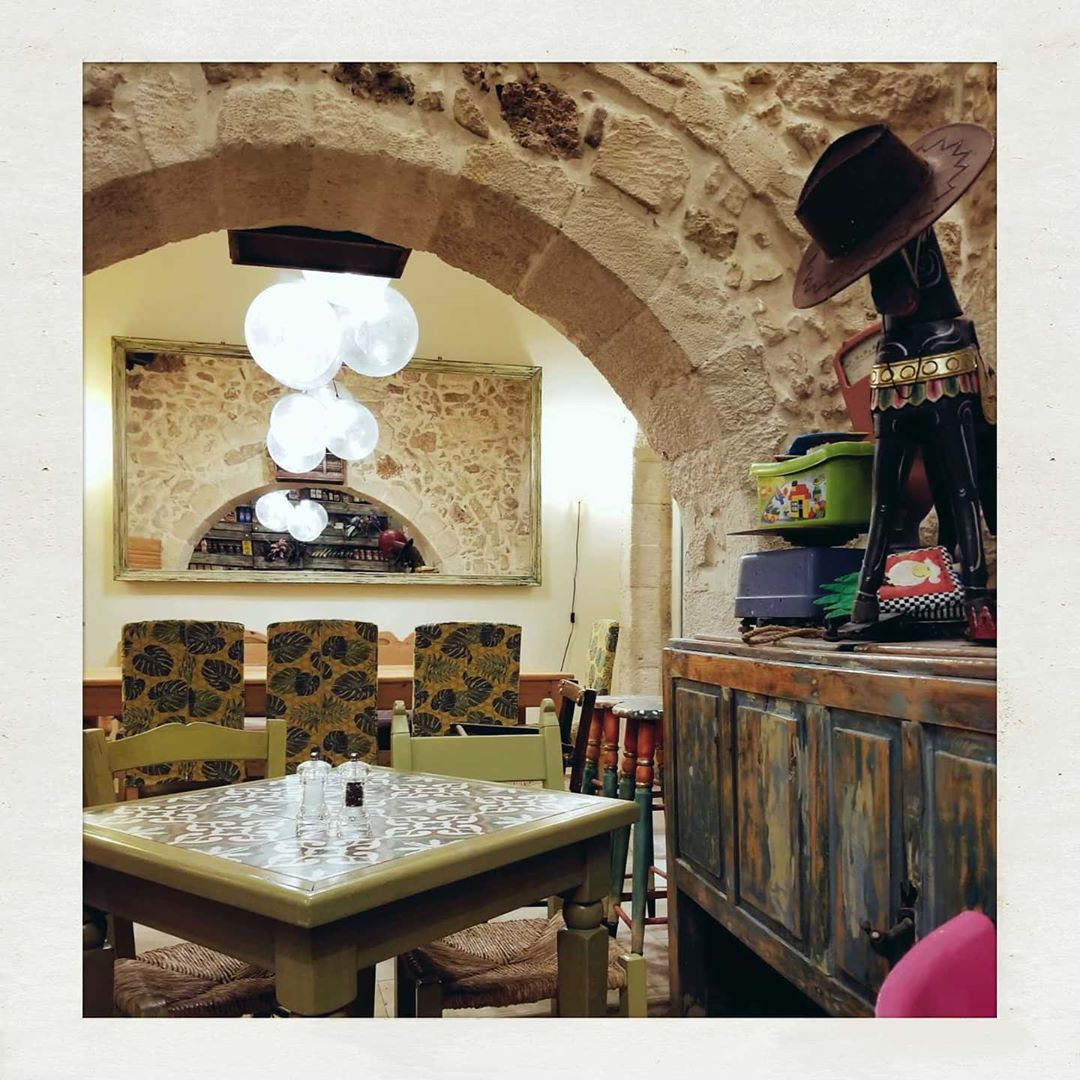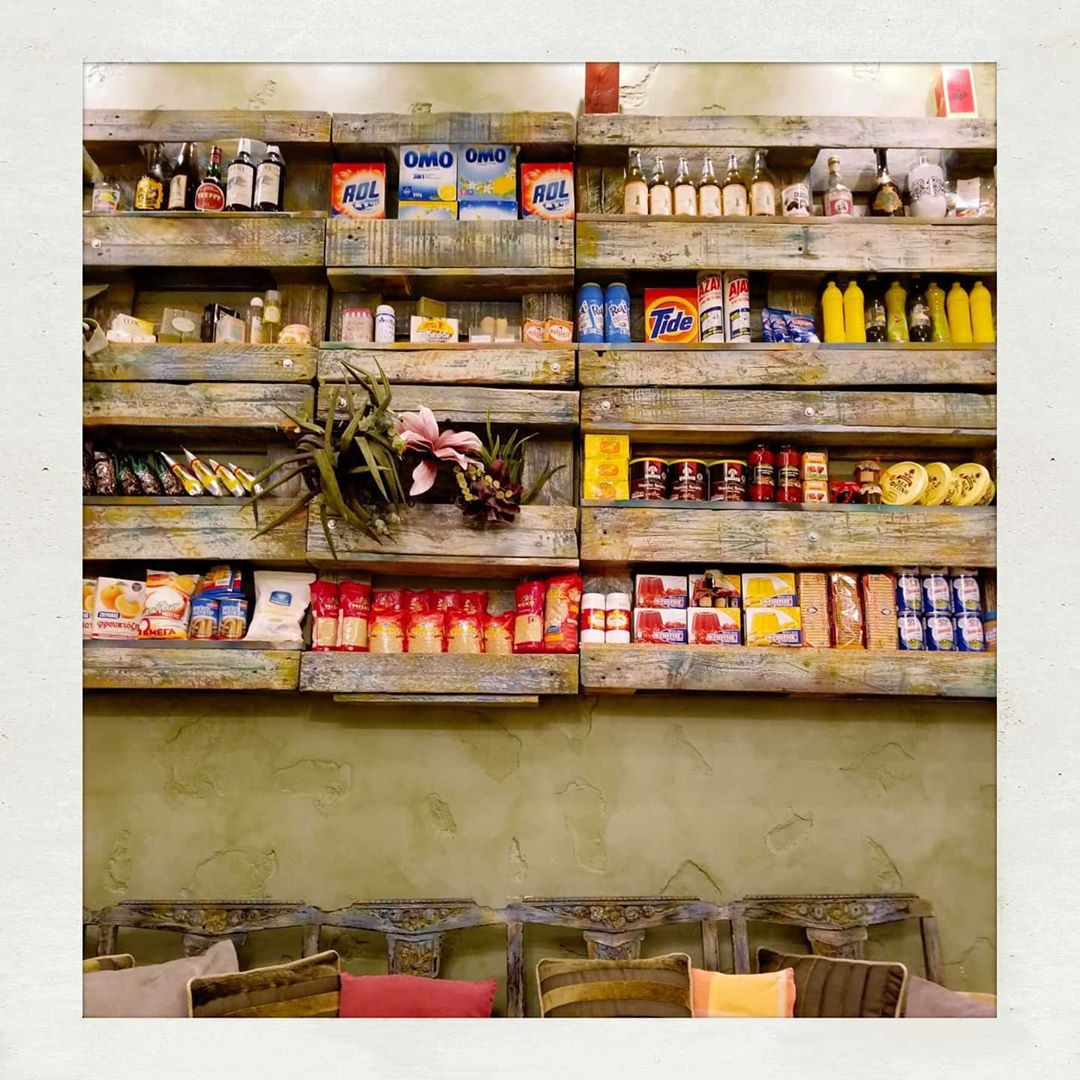 The interior was trendier than most, decorated to look like an older grocery store, with carefully curated product packages lined up neatly on shelves.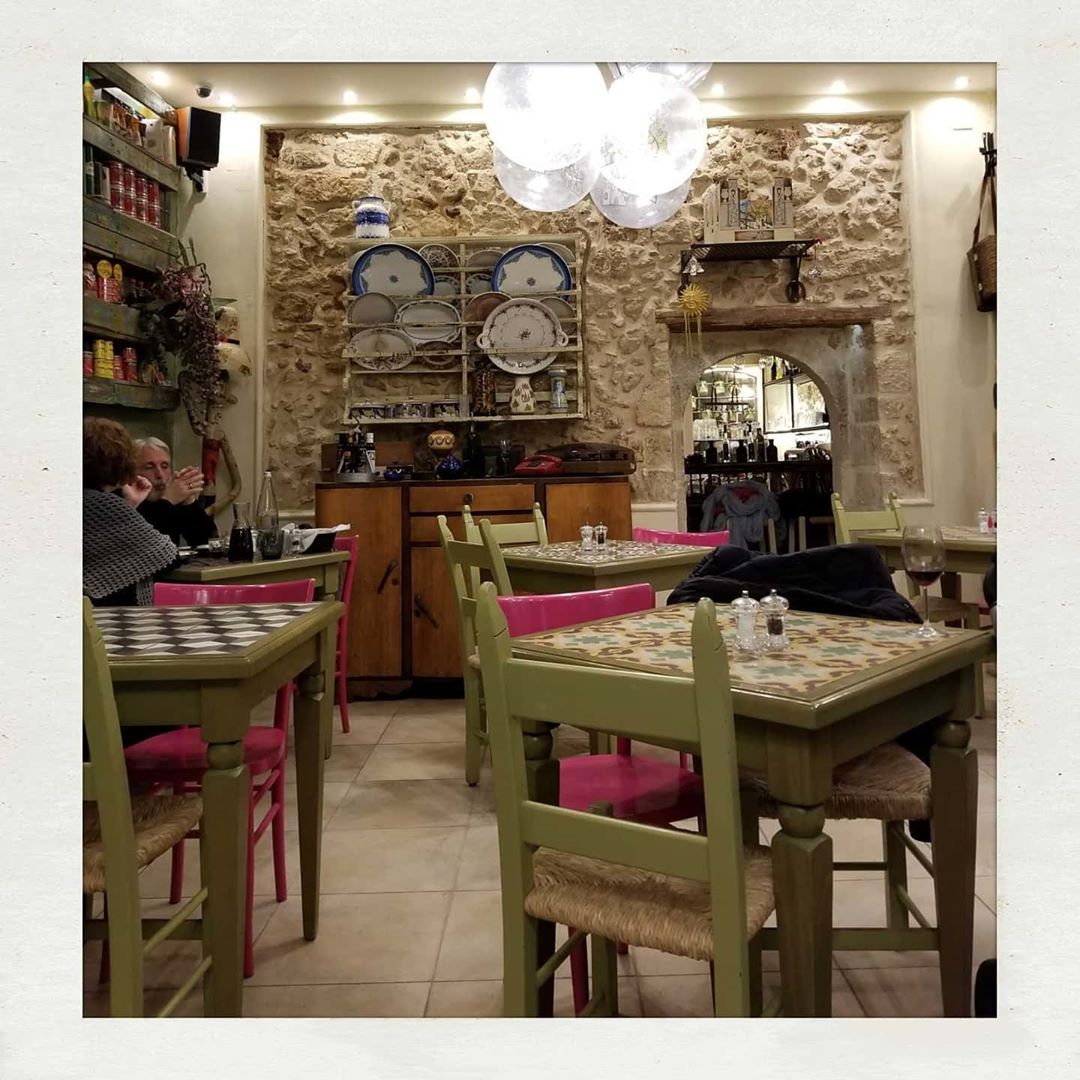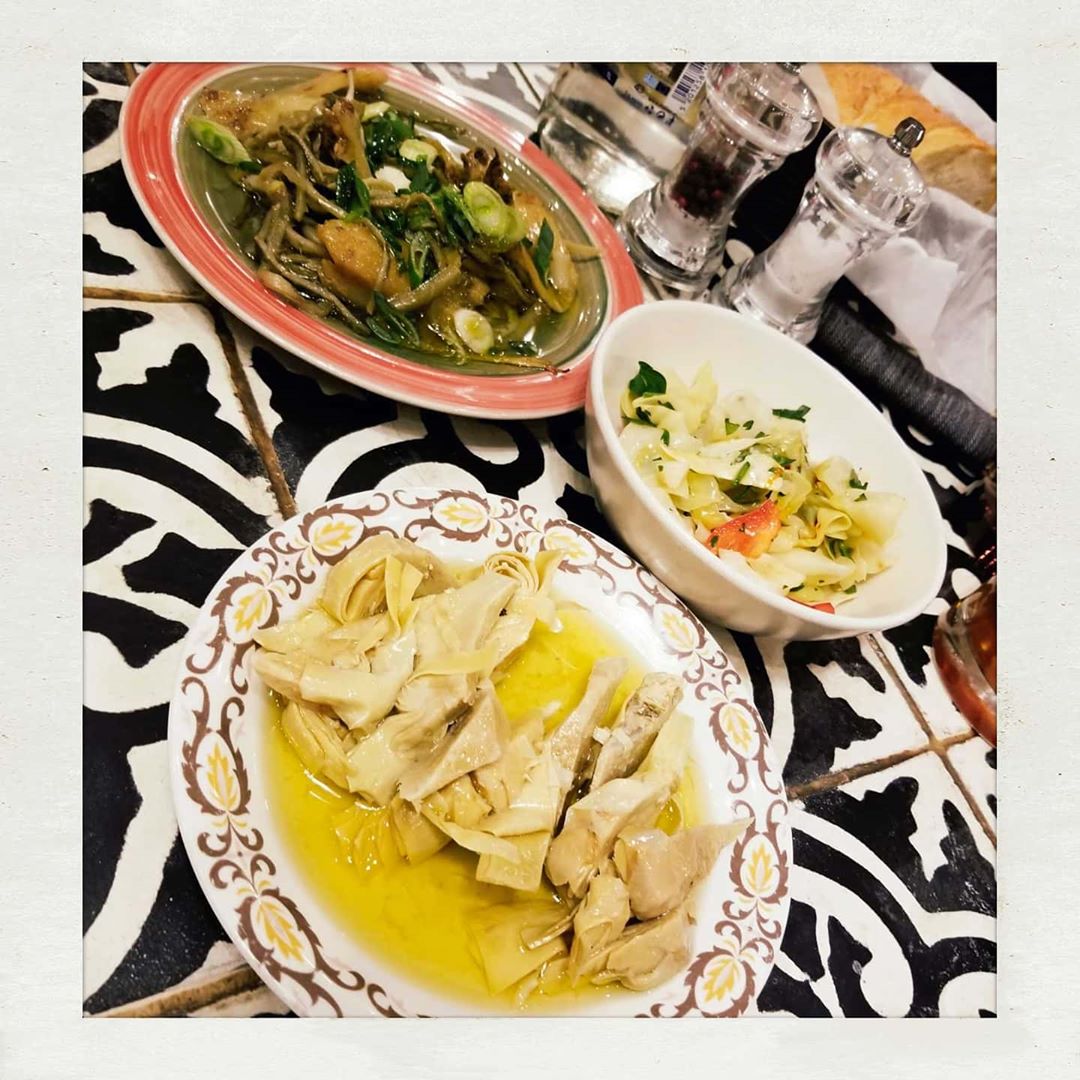 We started with artichokes and pickled greens, and also received a pickled cabbage salad along with the bread cover, so it ended up being an all-veg first course. The artichokes are generously drizzled with the Cretan olive oil that tastes — to me — more like butter than an oil.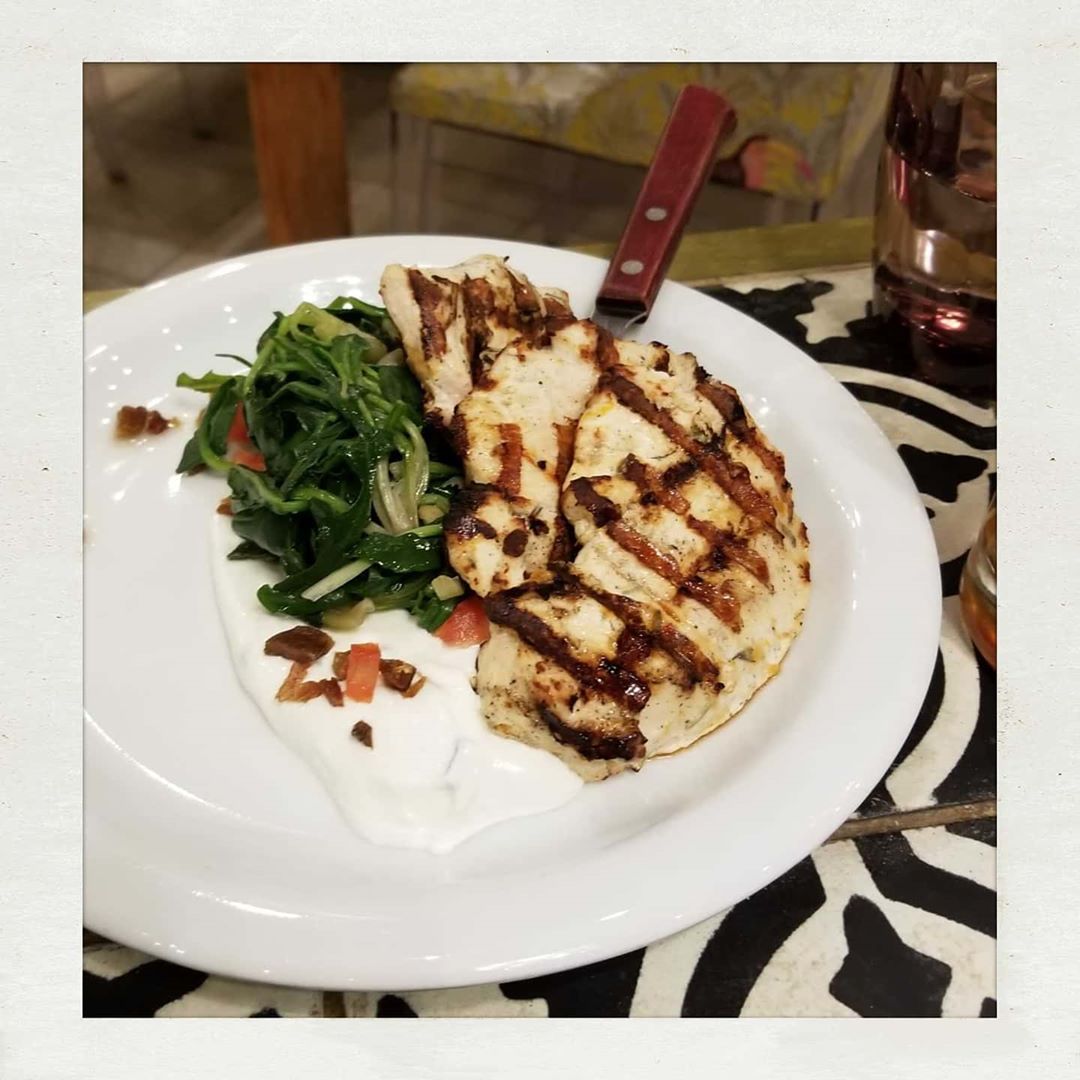 We then shared another chicken main, this one perfectly grilled, with more greens and a tangy yogurt.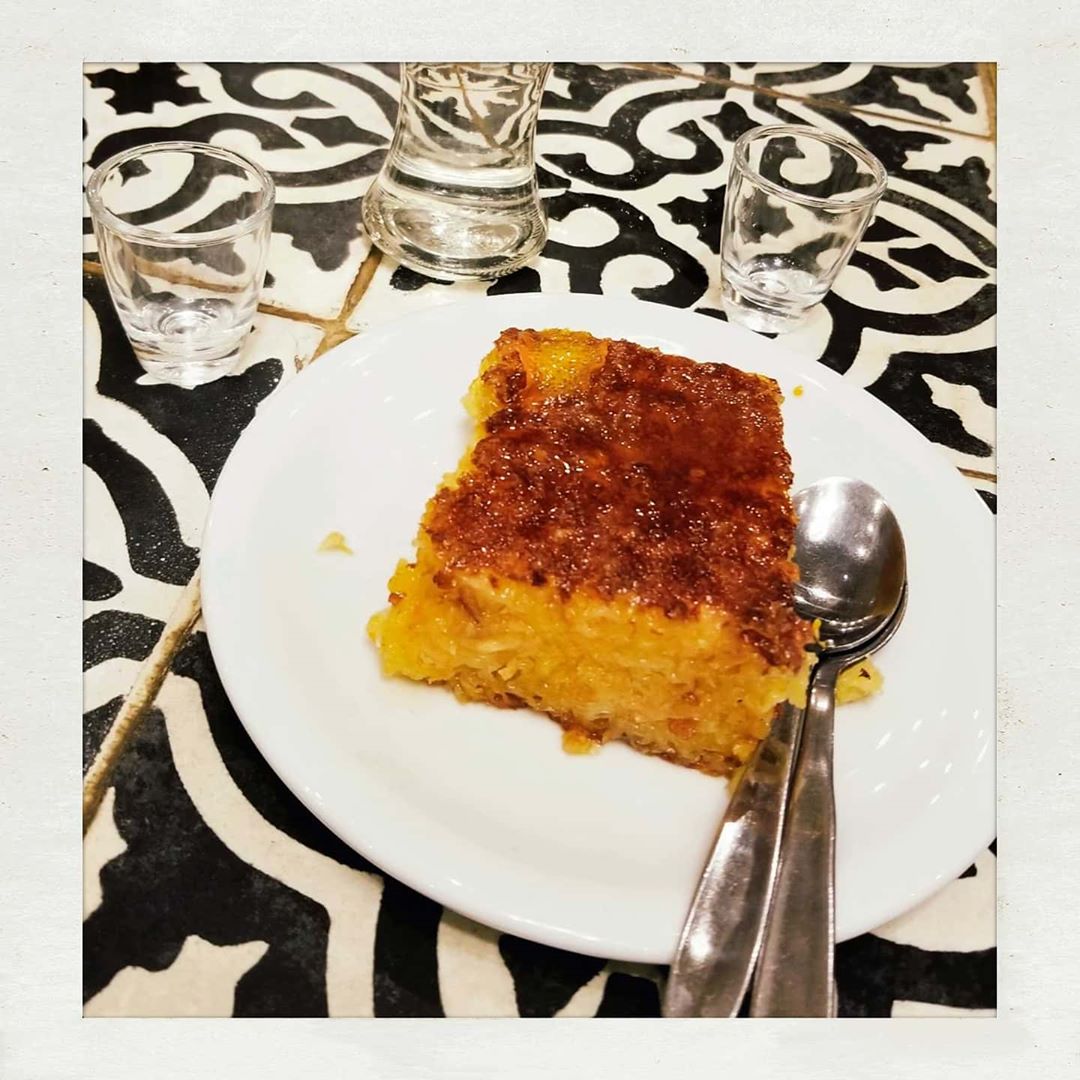 The complimentary dessert was some very nice orange-soaked phyllo cake along with — happy surprise! — more raki.