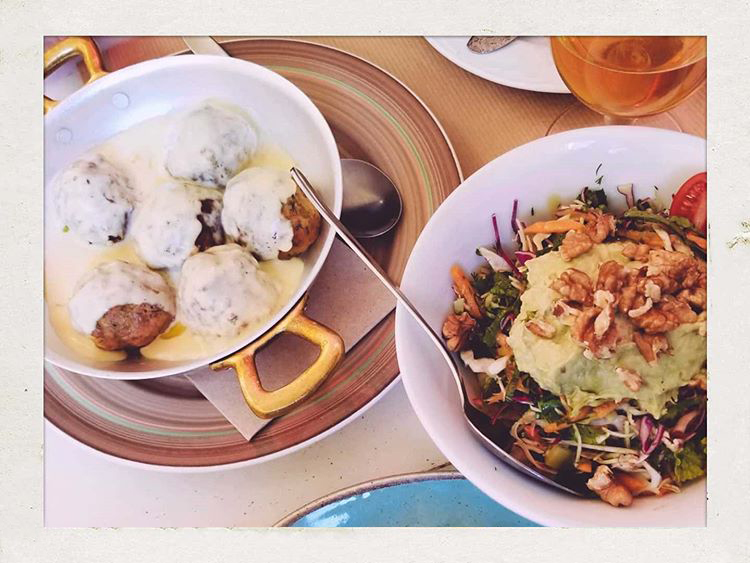 The food we came across in Chania was a bit more varied than the tavernas we found elsewhere, such as Athens and Rethymno and Heraklion. The food was universally excellent, and the variety was a nice change of pace around the midway point of our trip.
Souvlakerie, Ir. Politechniou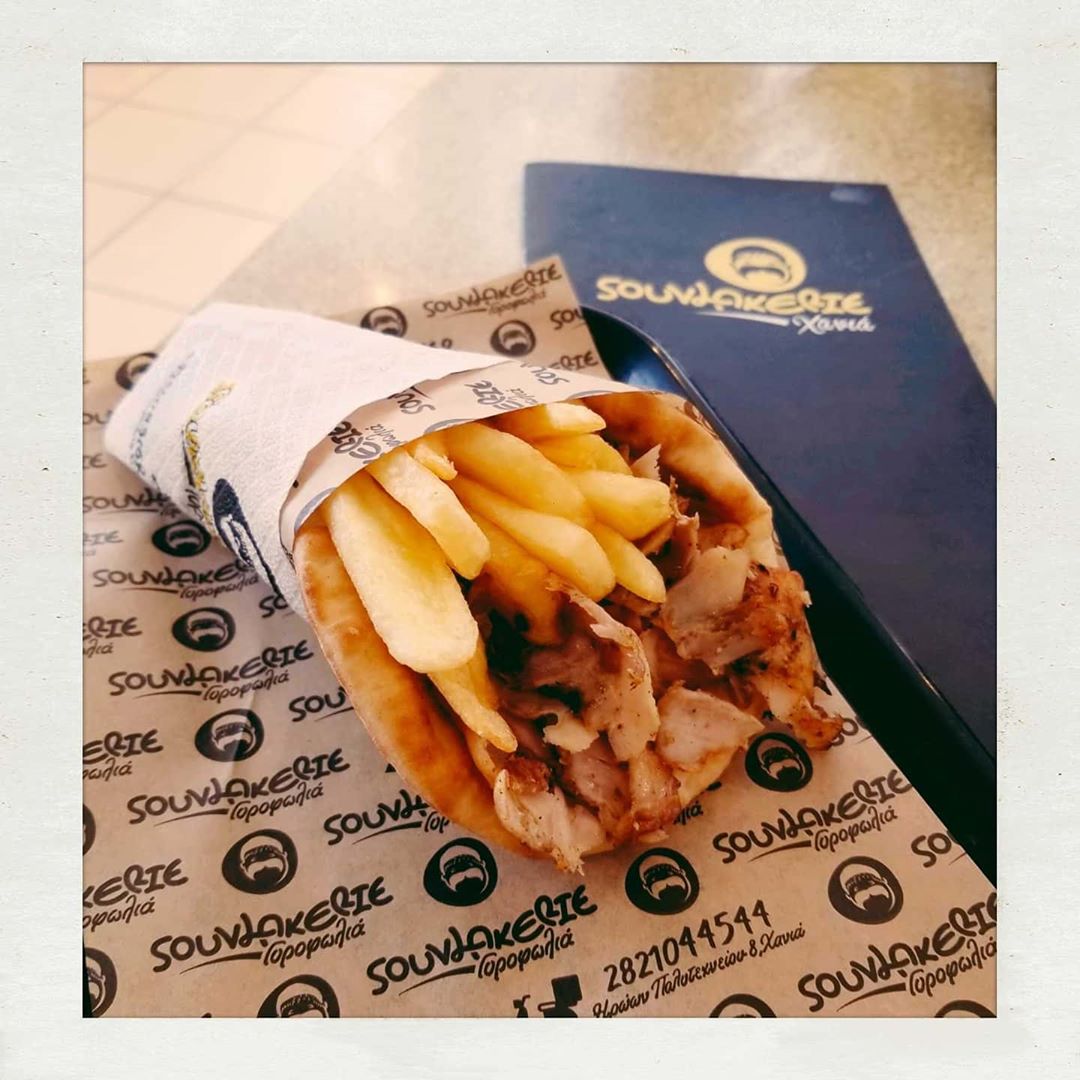 We waited til our second-to-last full day in Chania to try a place called Souvlakerie just down the street from our hotel apartment. This turned out to be a bit of a mistake because it made for a delicious and cheap lunch. So we went back again the next day.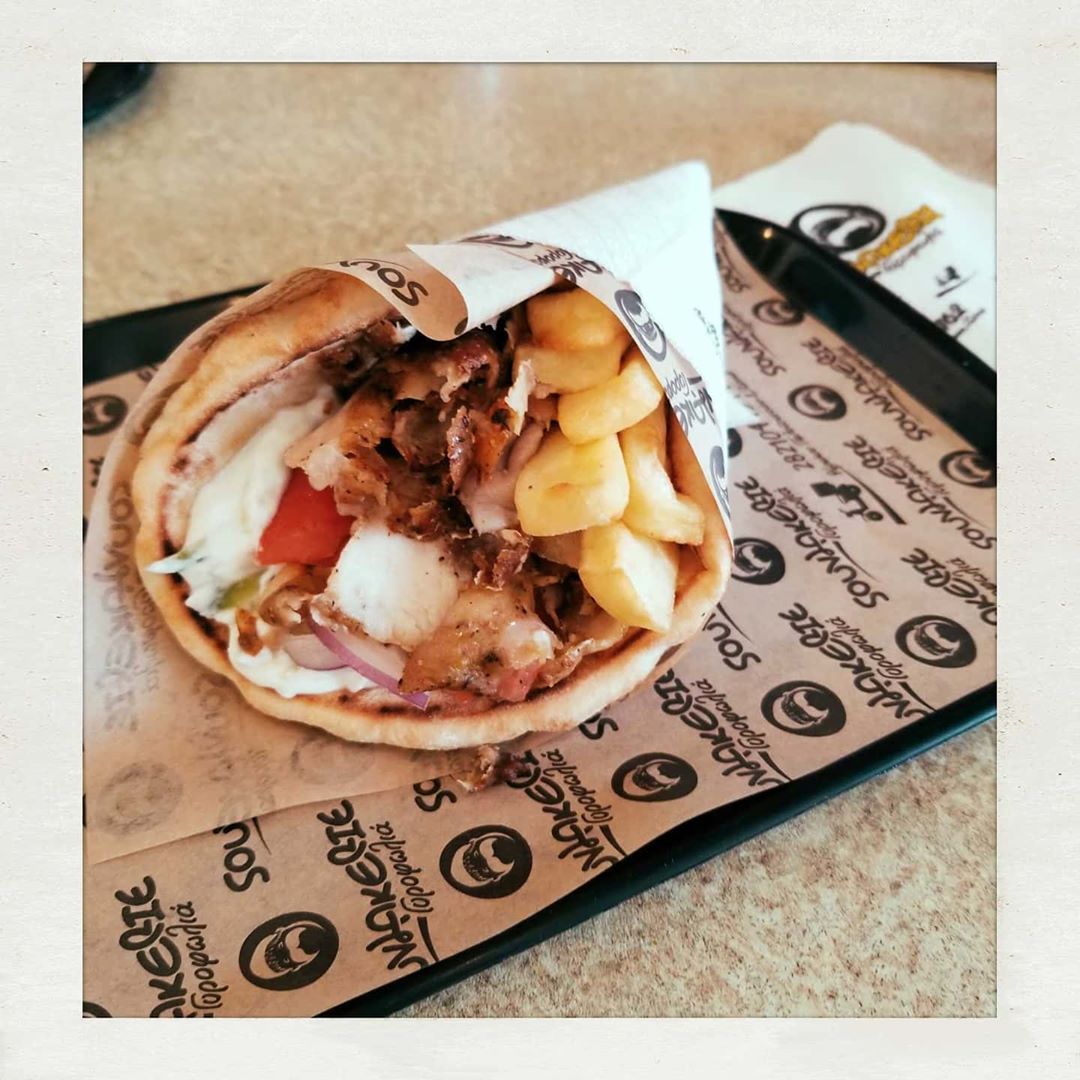 Souvlaki and gyro joints are a fairly common form of fast food in Greece — these tend to be casual places where you can get your order to take away or to eat in. The meat spins all day on spits (gyros) and when you order they quickly shave off a portion and serve it to you in a pita or on a plate. Usually fries are involved, sometimes right inside the pita, which is surprisingly delicious. We tried both the pork and chicken wraps; they were equally great and cost under €3 (about $4.50 CAD) each.
Tamam, Zampeliou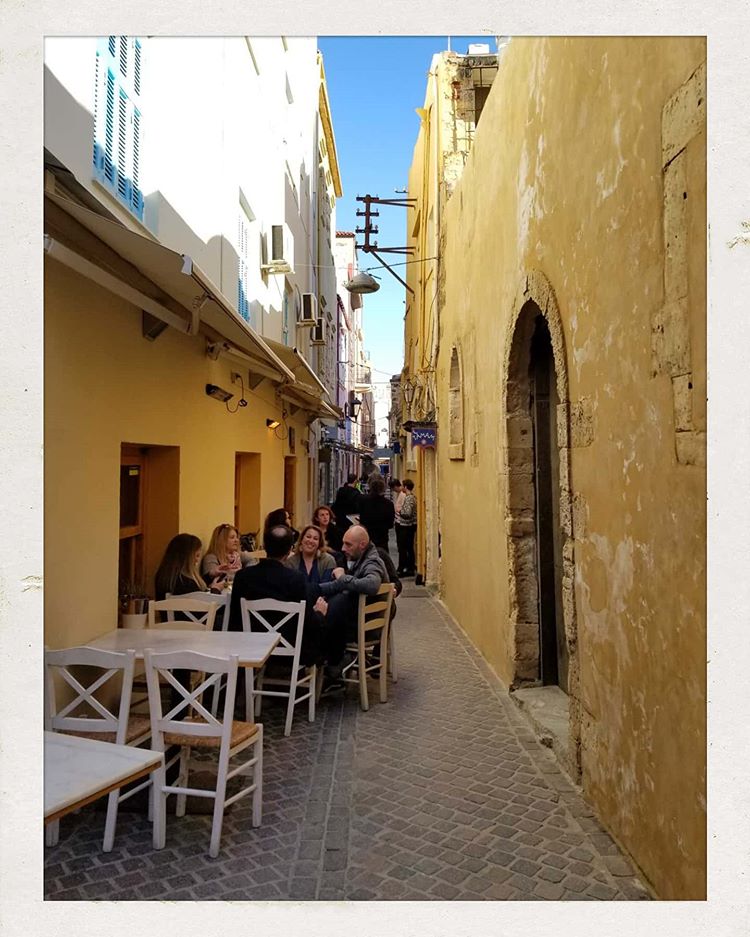 The restaurant Tamam, located in the old town, came highly recommended on every "best of" Chania food list, and also from the hotel staff. This raised our expectations, which can be a risky thing, but there was no need to worry: Tamam was probably our best meal in Chania.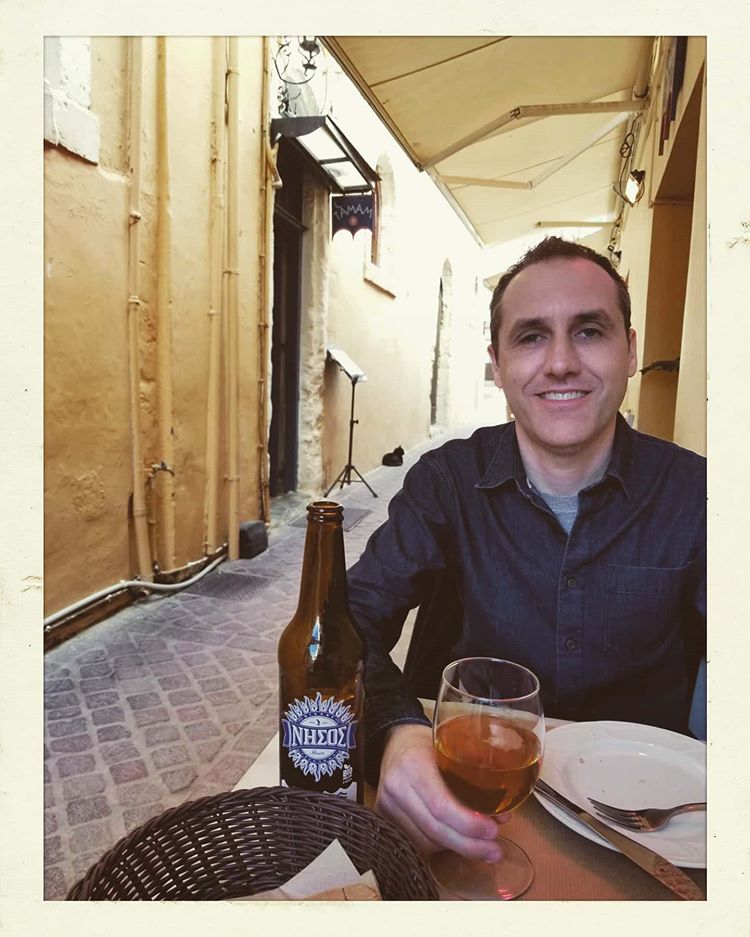 Tamam has been in business since 1982 and has multiple rooms and kitchens spread across several doorways on a narrow street. The restaurant specializes in Greek food with an emphasis on the Turkish and Ottoman influences from centuries past. The midday weather was mild, and with a bit of help from an overhead heater, we were able to eat outside.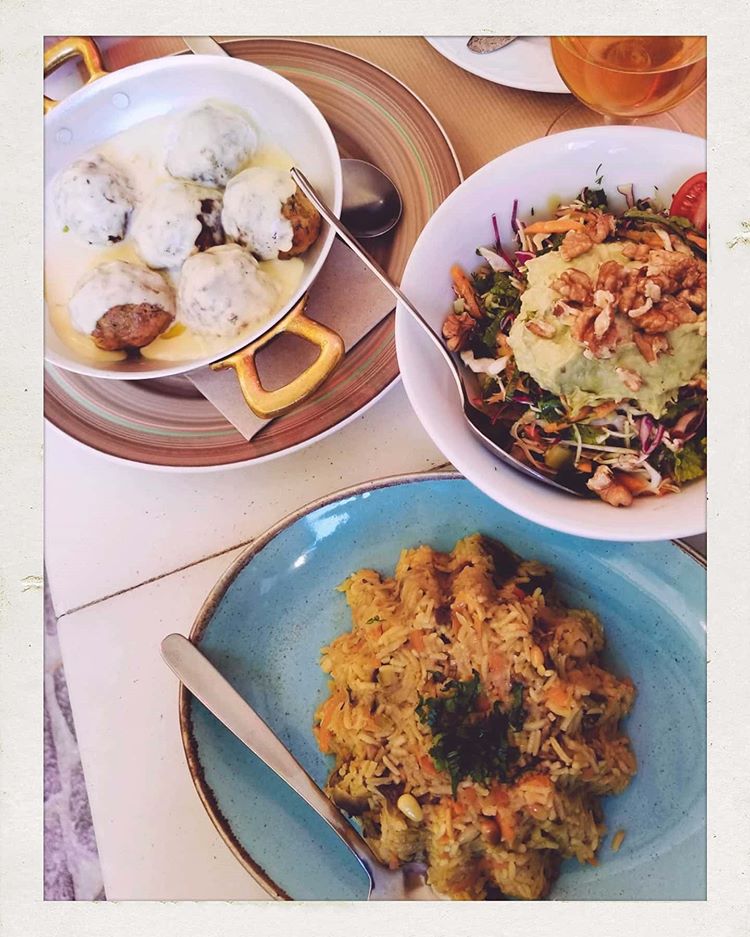 We ordered several dishes: meatballs in lemon cheese sauce; a special Tamam salad with walnuts, lettuce, cabbage, carrot, and avocado; and Iranian rice made with with a mix of ingredients similar to pilaf. It was a great meal and the dishes balanced each other well.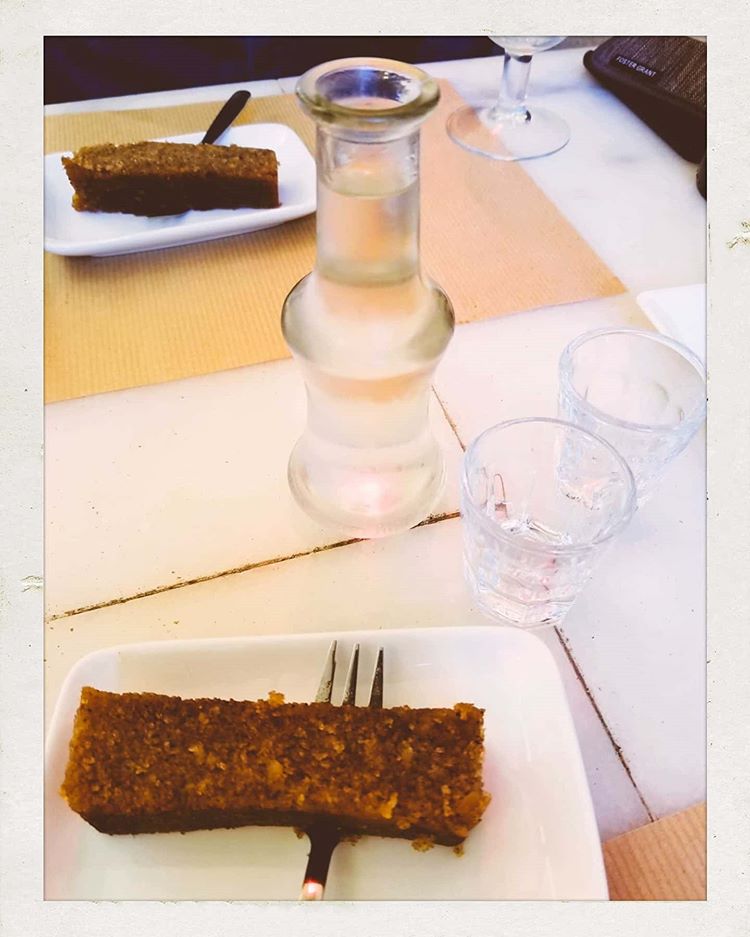 After the meal, as is common in Greece, we got complimentary dessert and some palate-cleansing firewater. In this case it was halva and raki.
MomS, Ir. Politechniou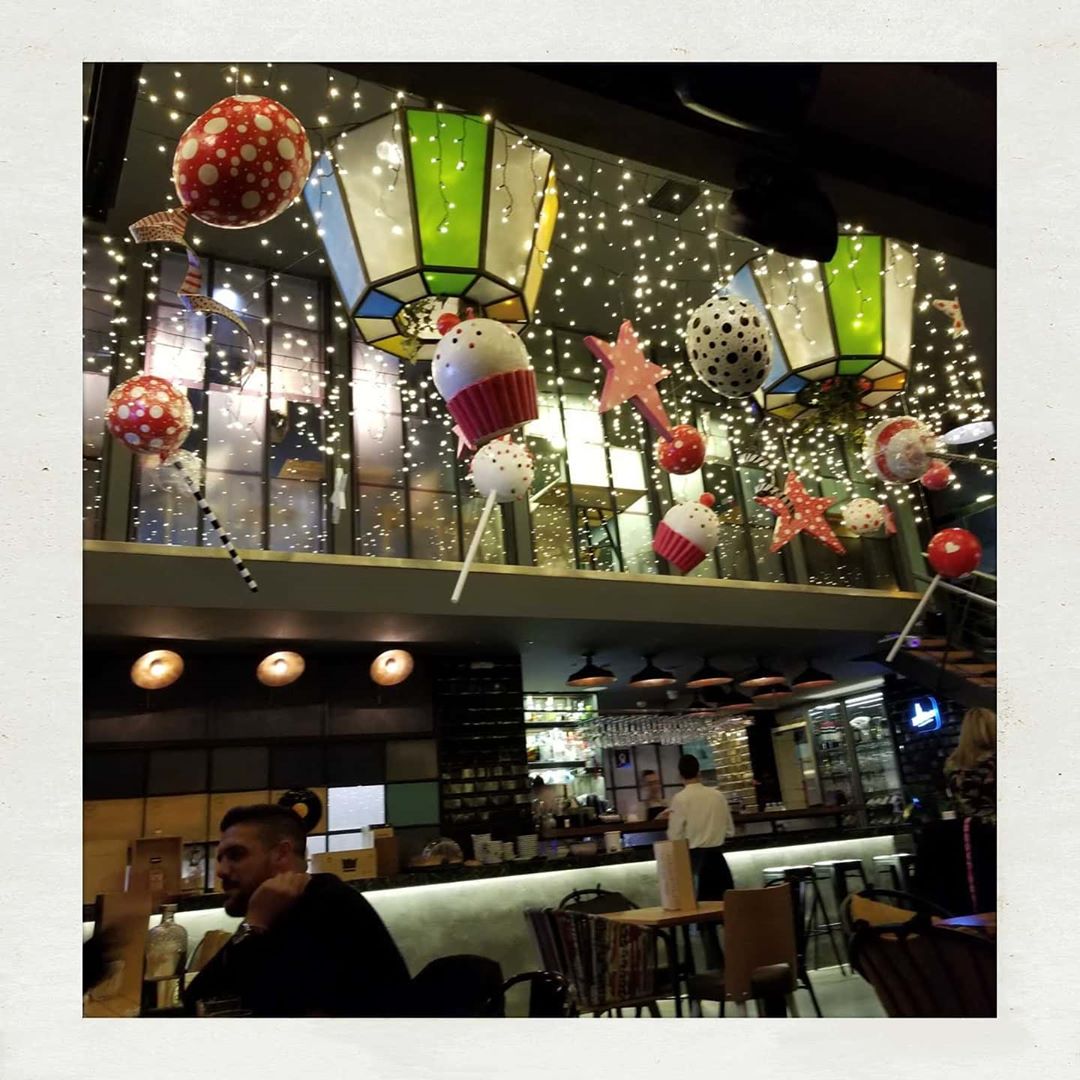 MomS, immediately next to our hotel, is a very slick all-day operation. They serve American-style comfort food like burgers, pizza, and pasta. They do it exceedingly well, in a beautiful modern space with friendly and super-efficient staff. We visited for two dinners during our stay and tried a mix of dishes.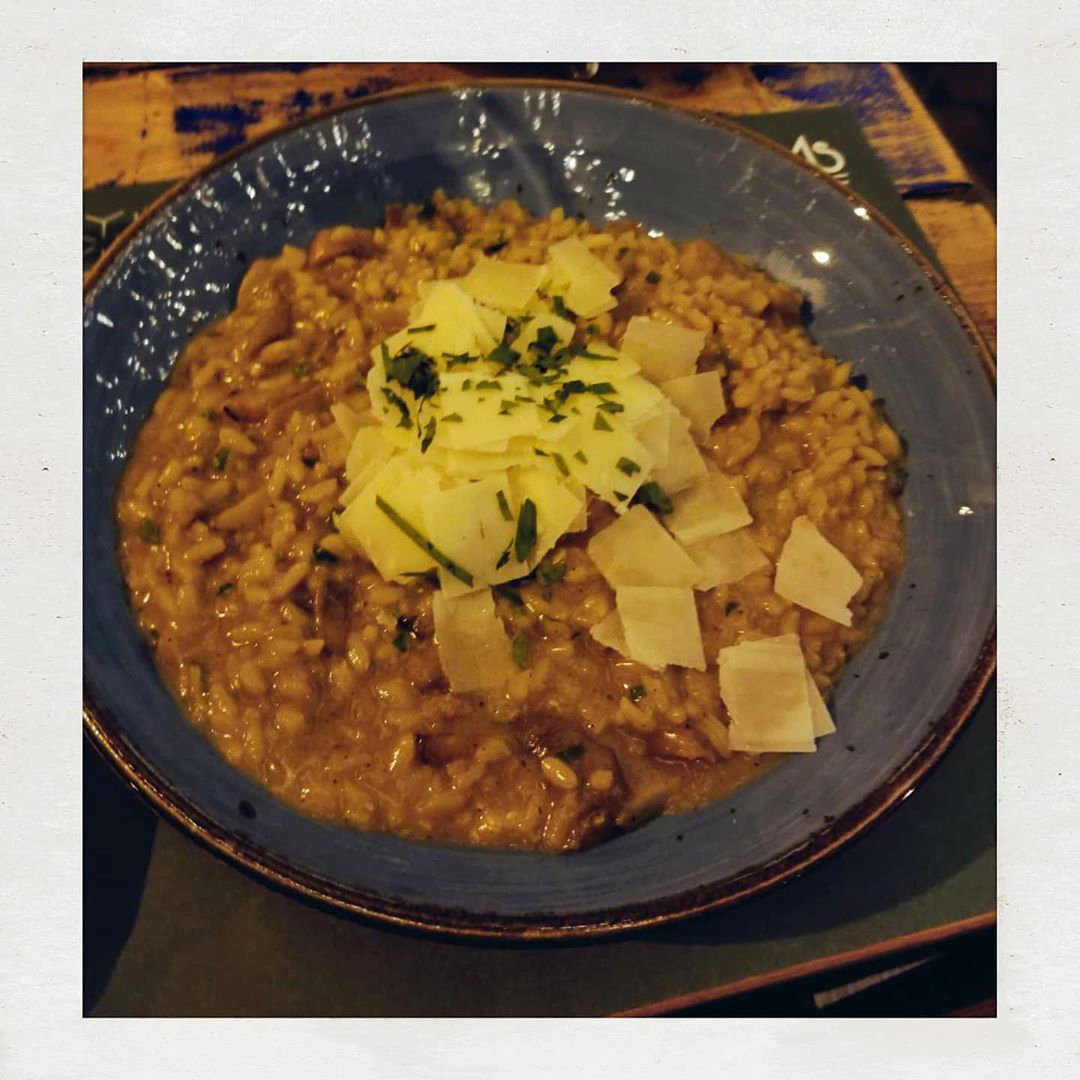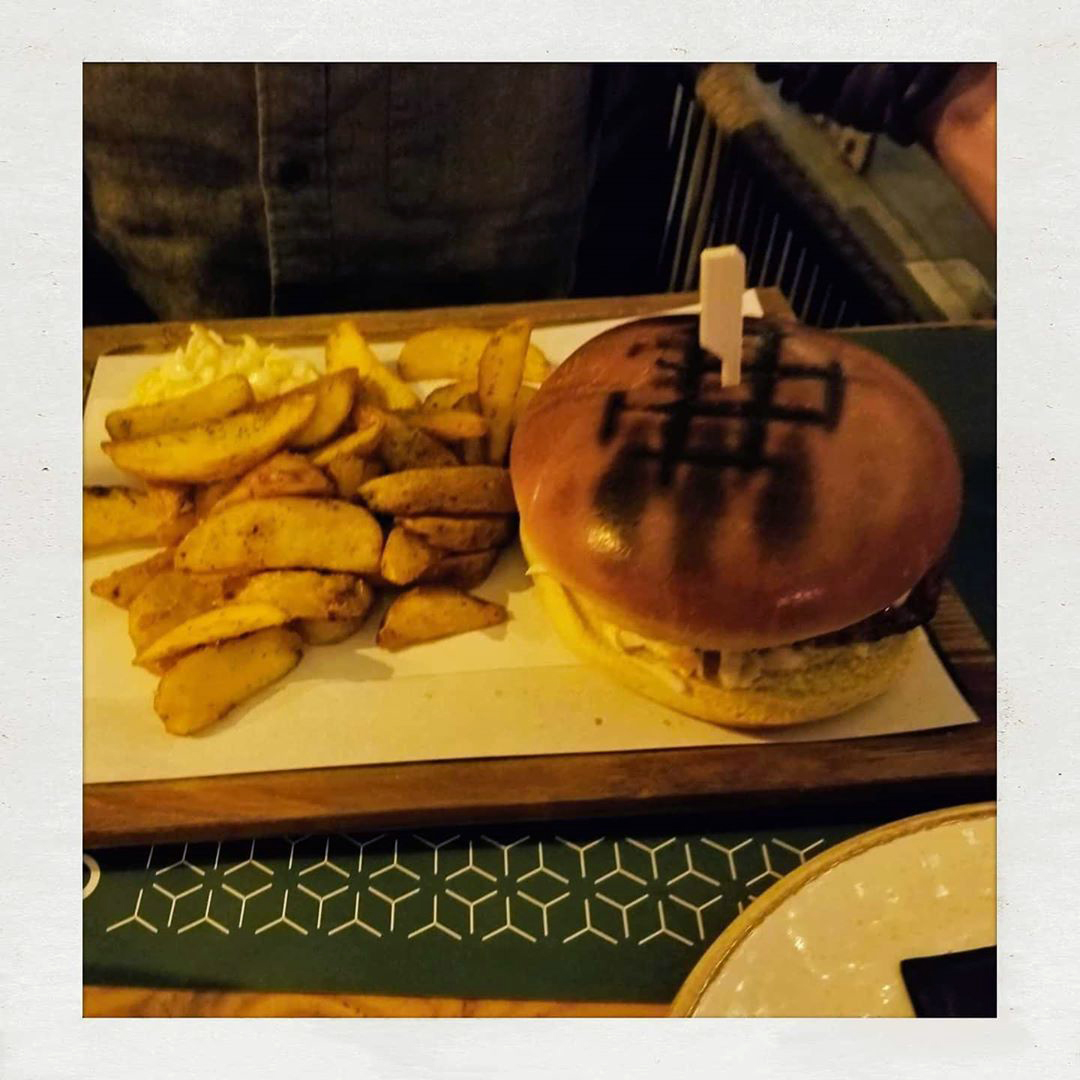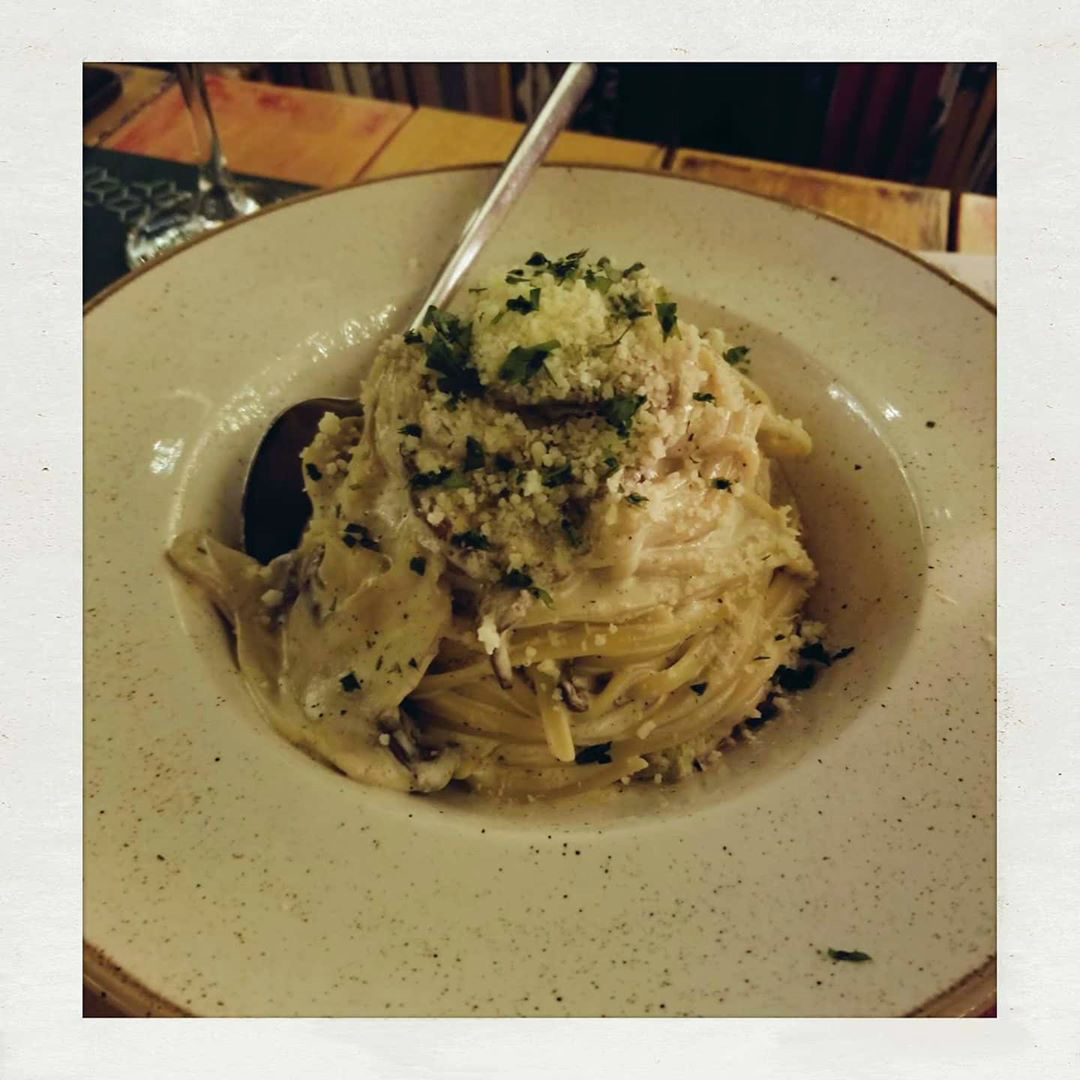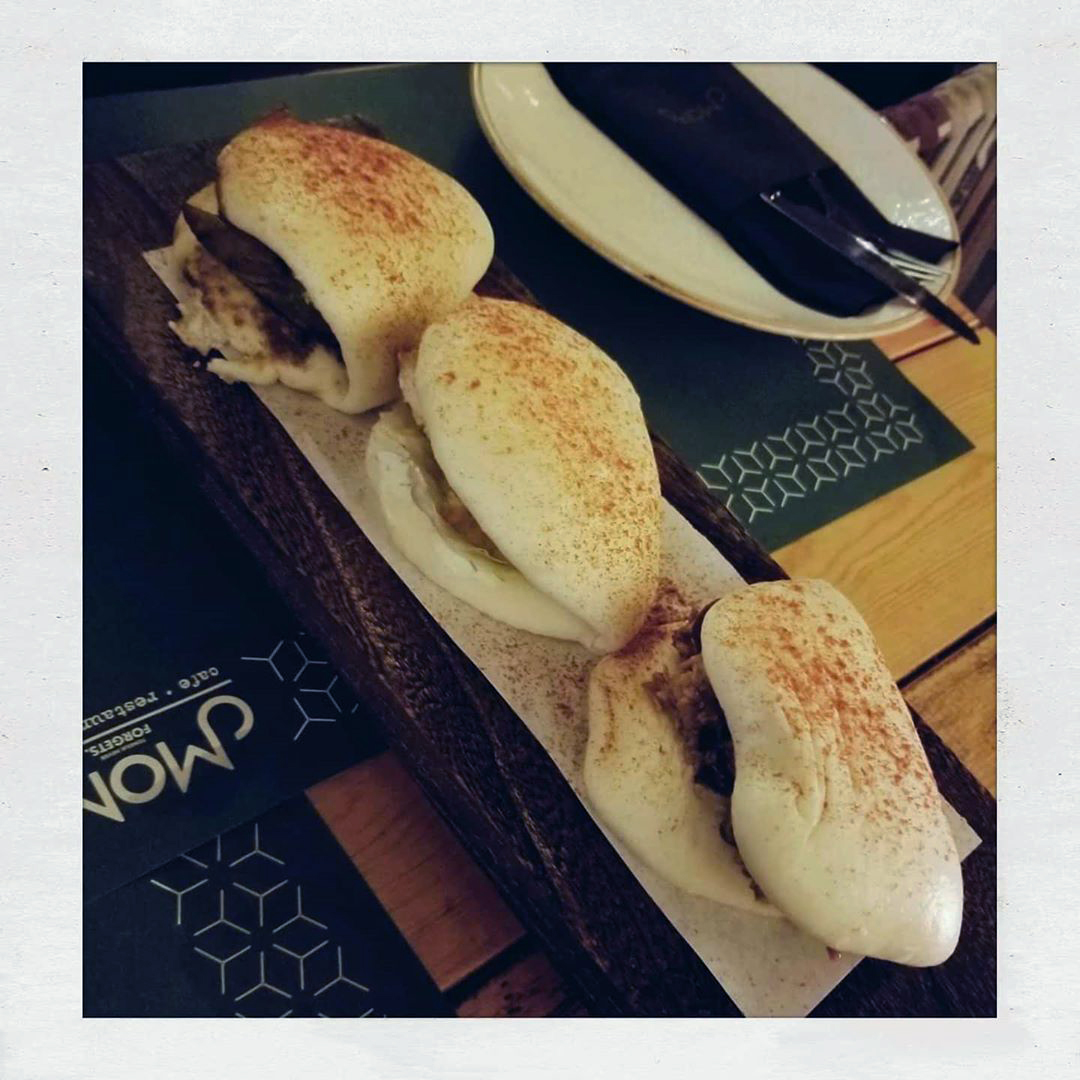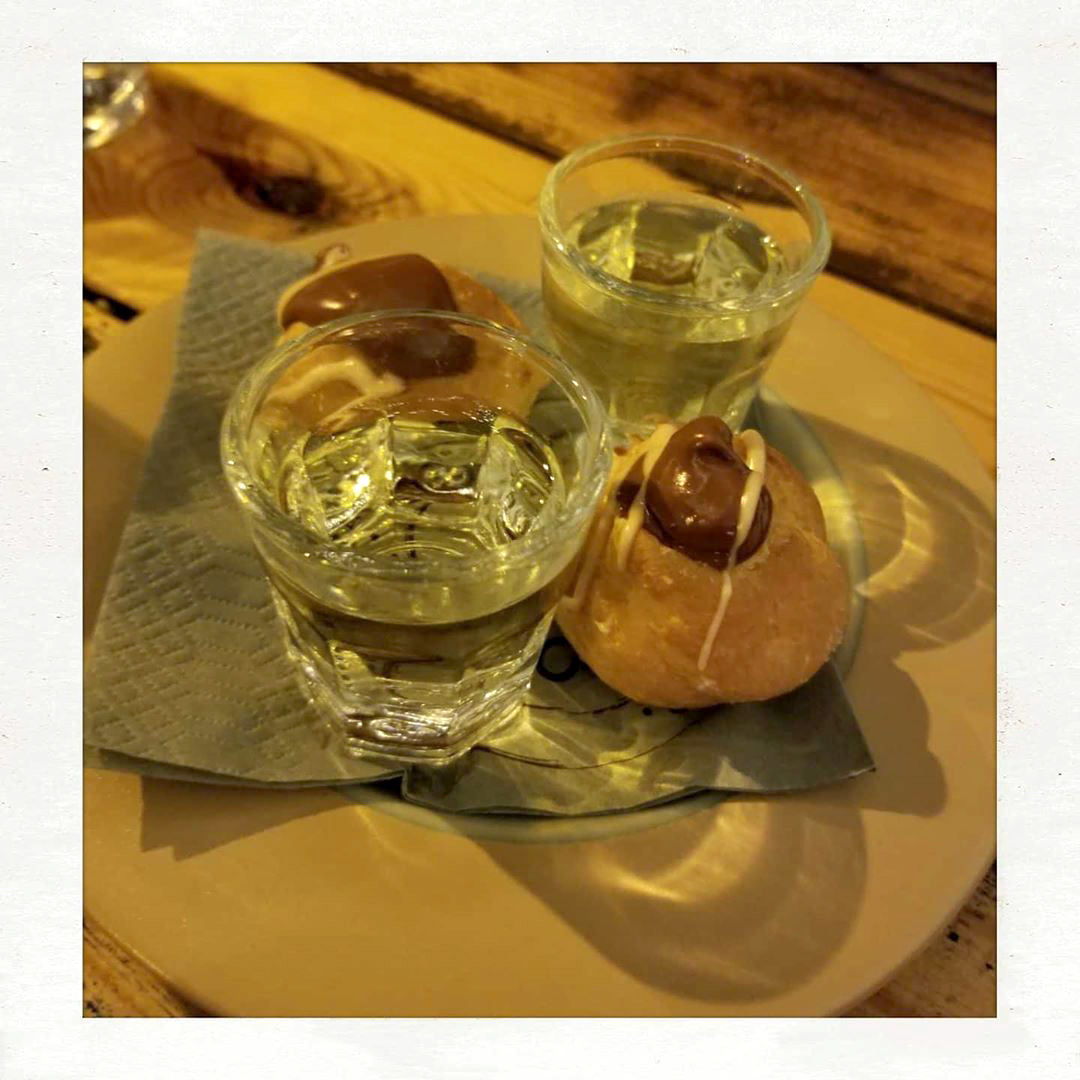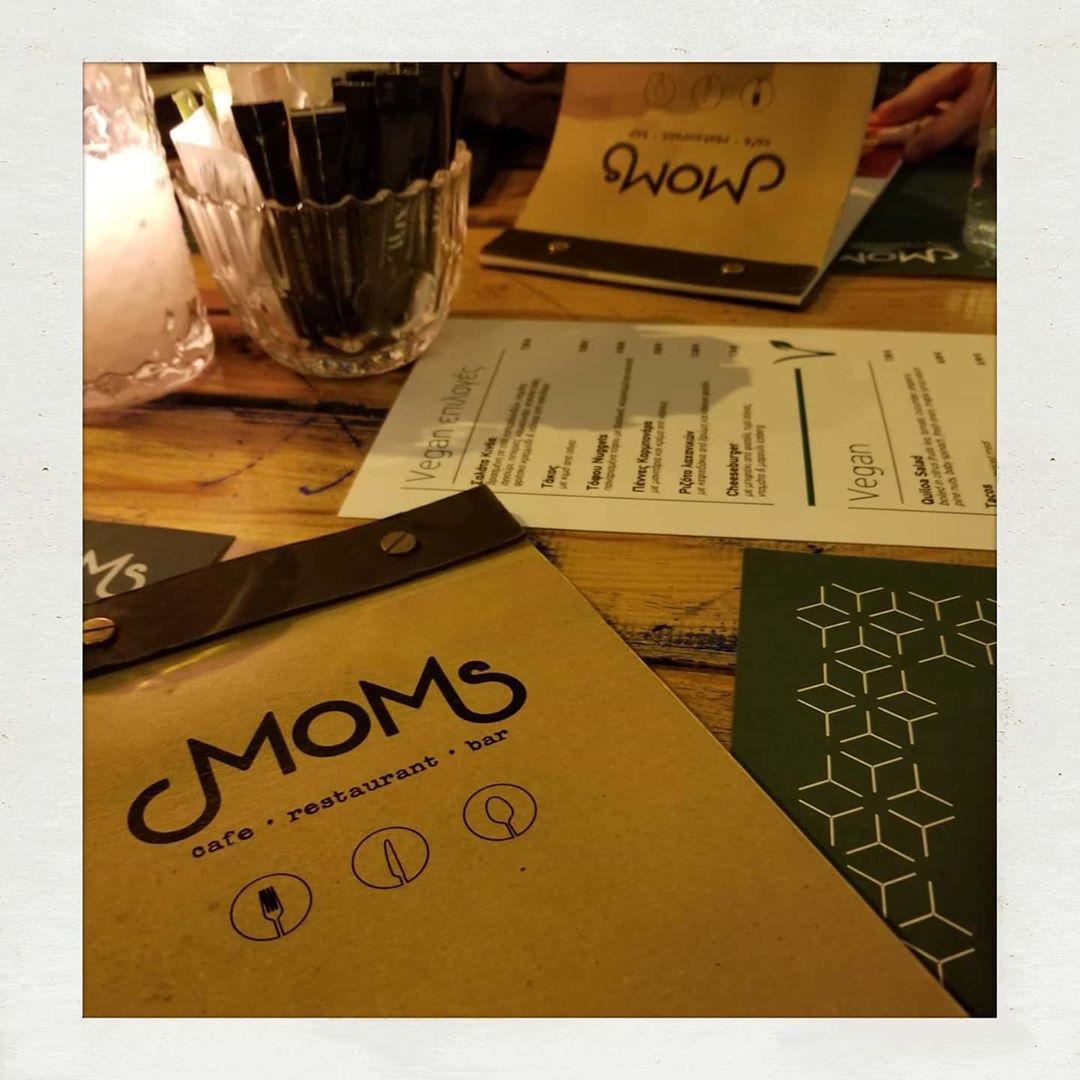 Lawbby Bar, Pl. Eleftherias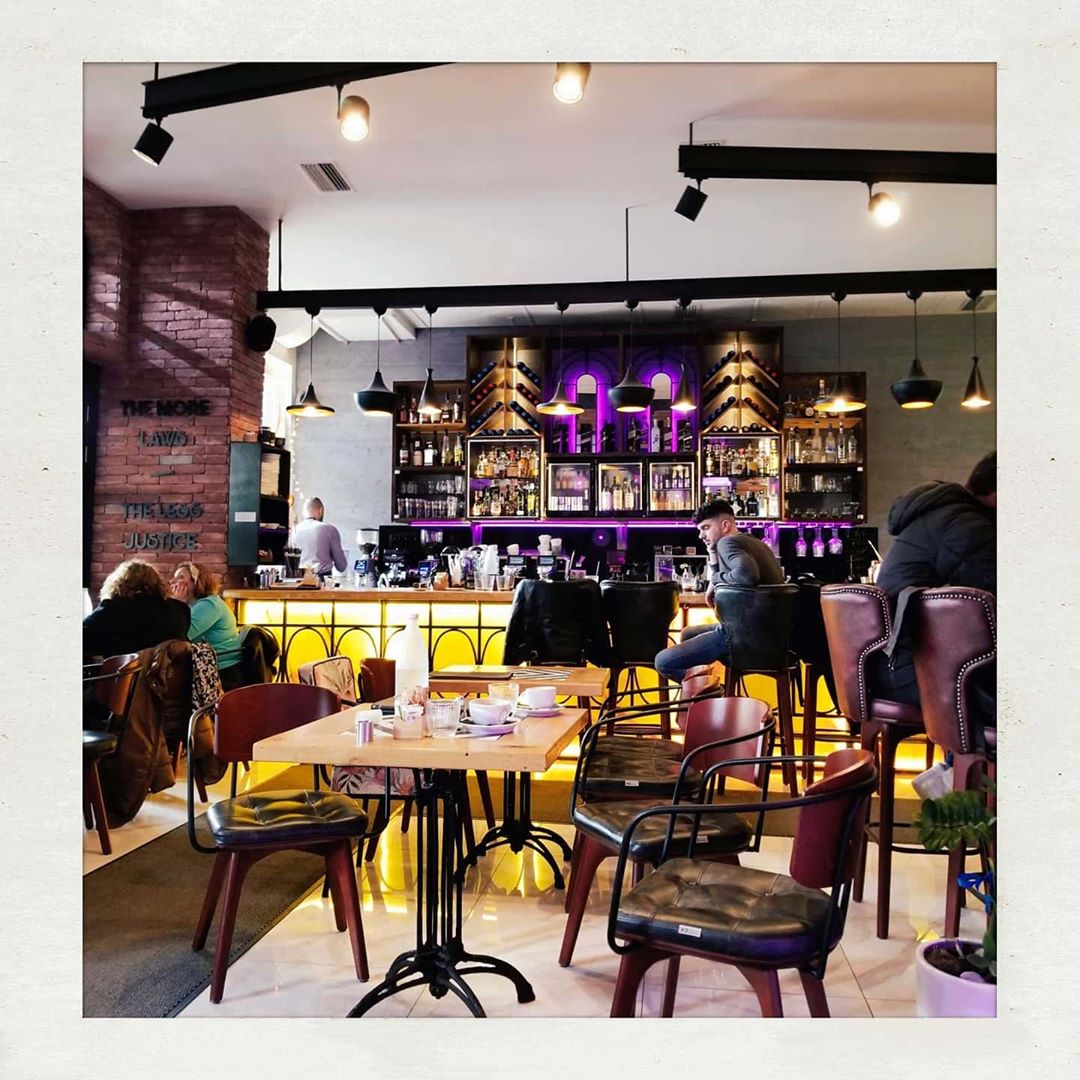 Lawbby Bar, a few blocks from our hotel in the square in front of the Chania courthouse, was another very modern and efficient spot. We visited for lunch on a rainy day, mainly due to its convenient location, and we were glad we did.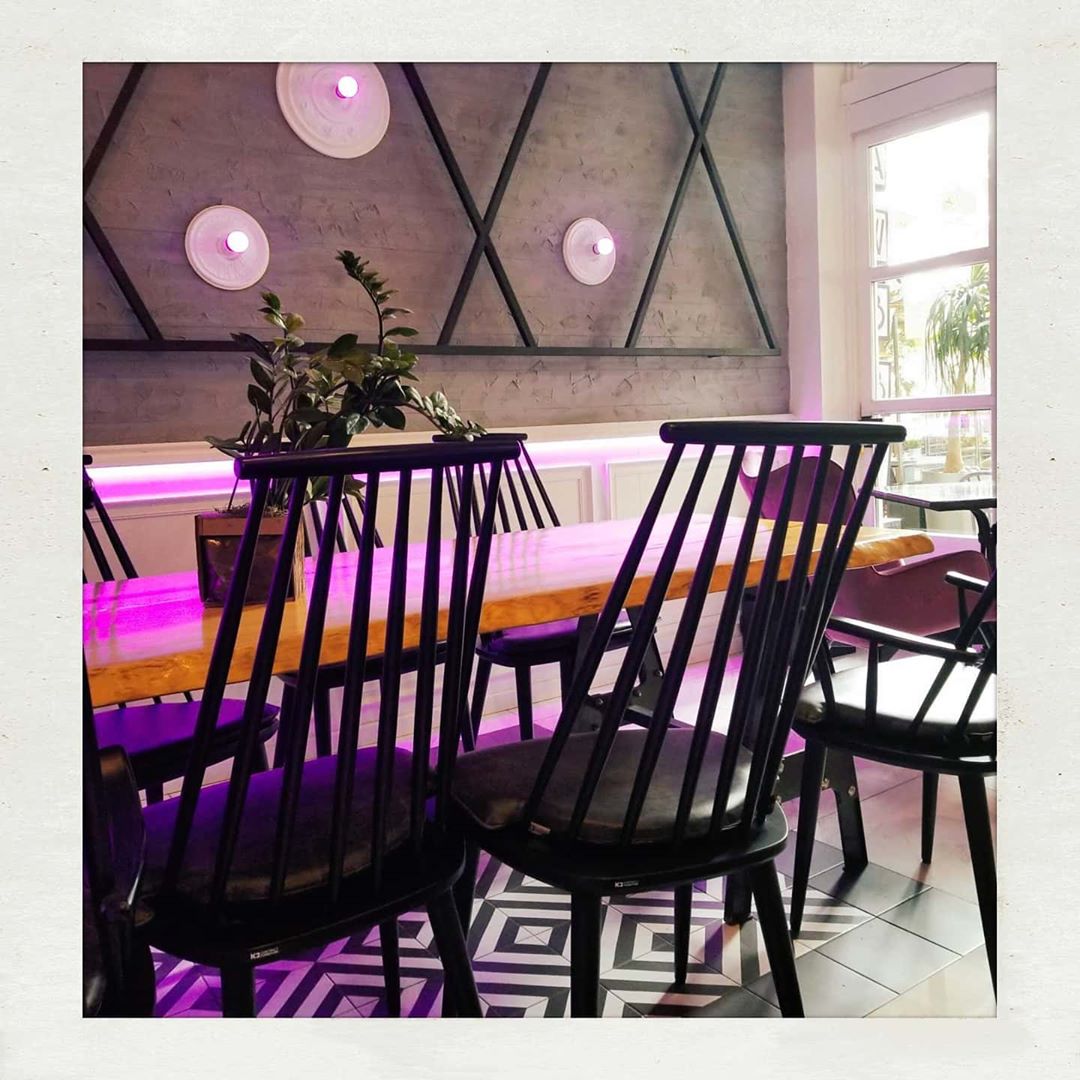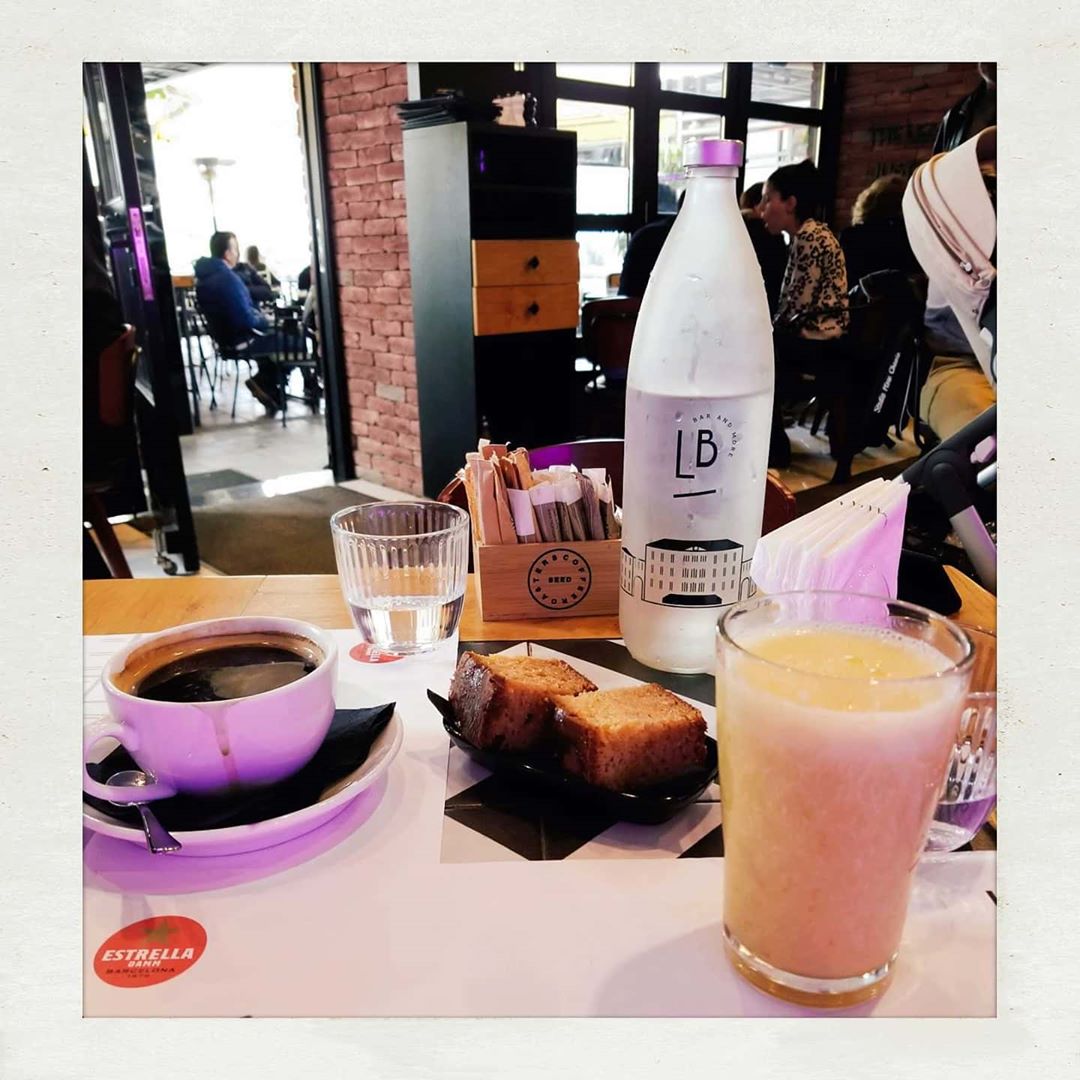 The food was nothing ambitious — chicken and club sandwiches — but it was very tasty, and the fried potatoes were shaved into curls to create a magical middle ground between fries and potato chips.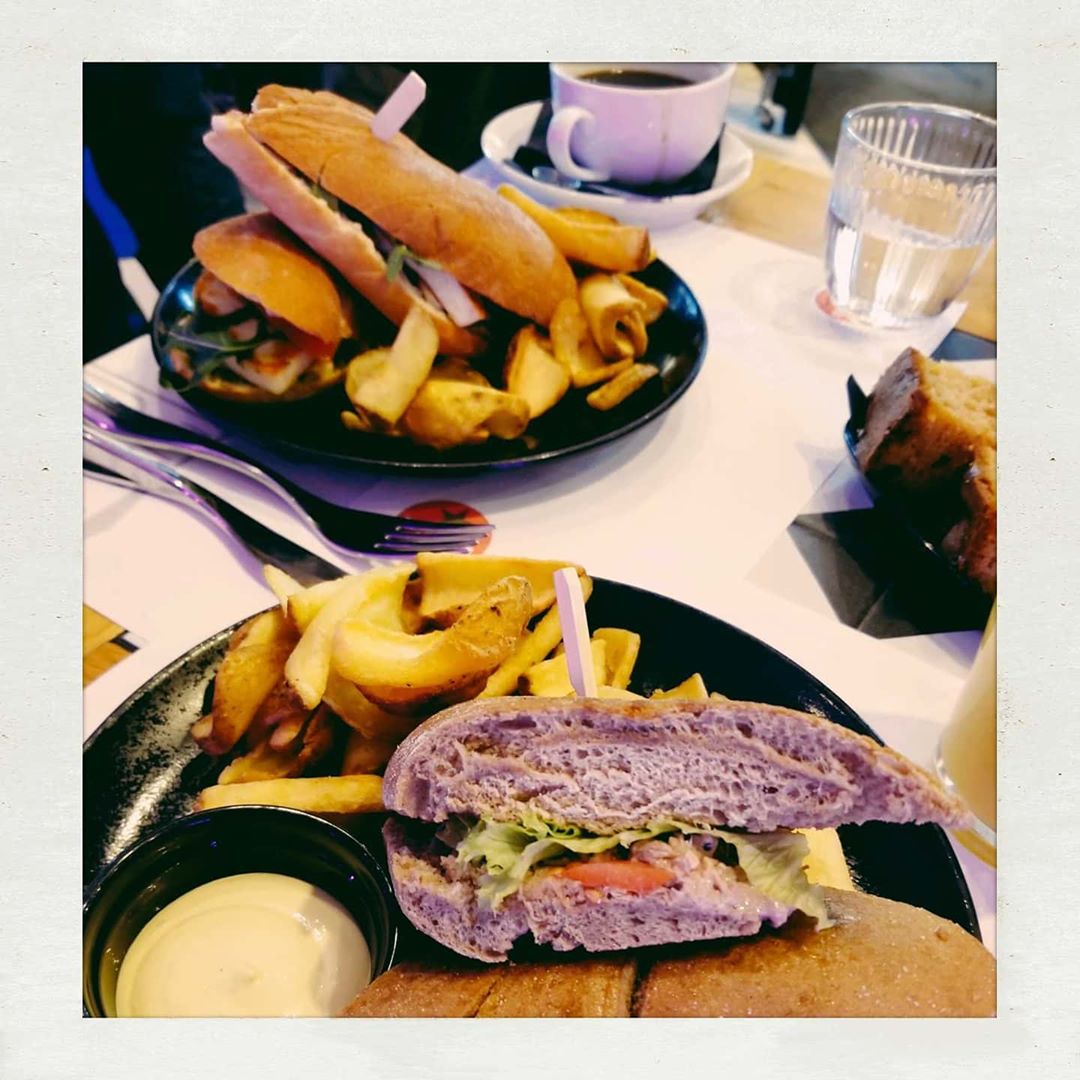 In keeping with their courthouse neighbourhood, the walls at Lawbby are decorated with prints of courtroom sketches from various American celebrity trials. Immortalized here: Michael Jackson, Martha Stewart, Taylor Swift, and Courtney Love.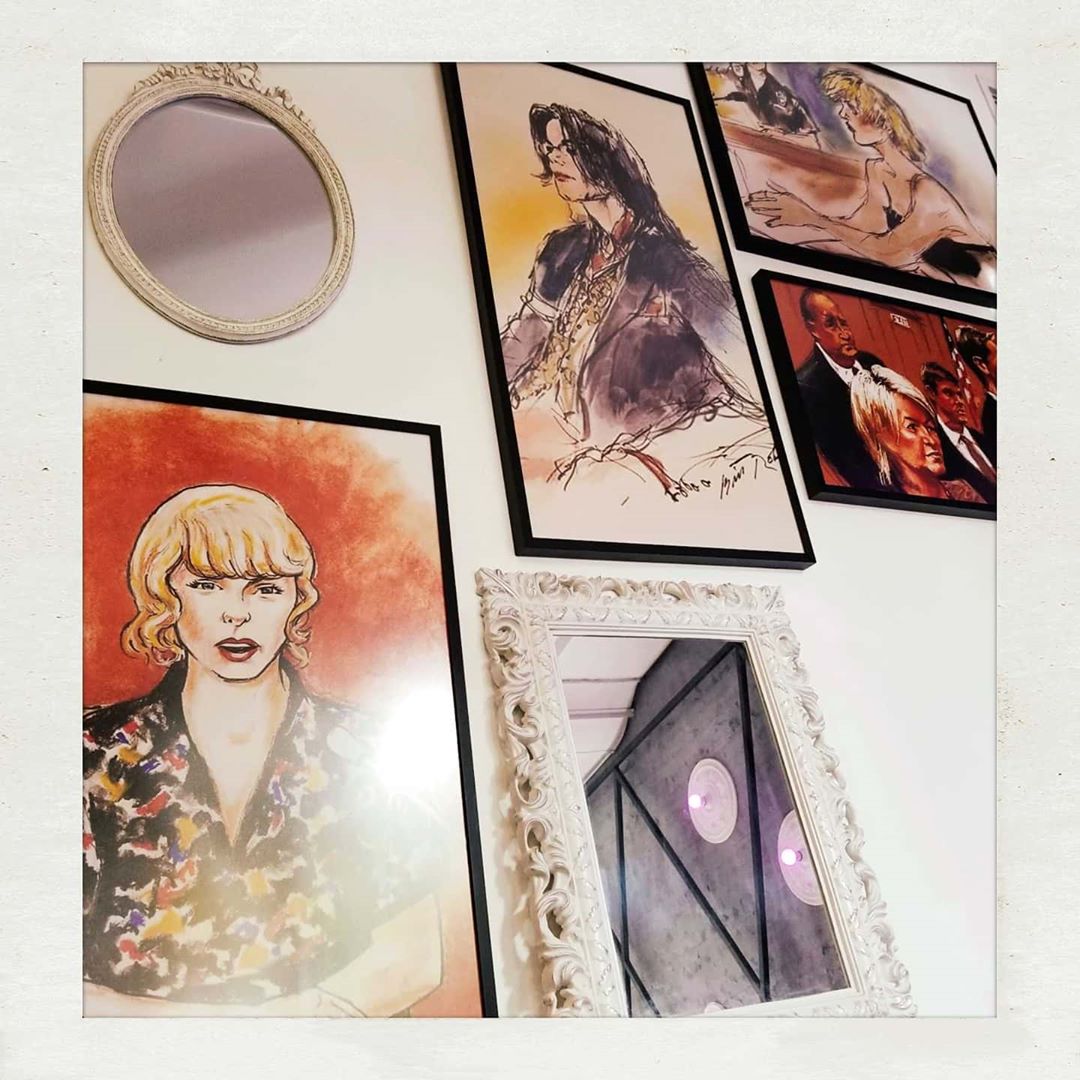 A mellow dog wandered in and crashed out on the mat behind my chair. He was apparently welcomed as a regular: he did not bother anyone, and nobody bothered him.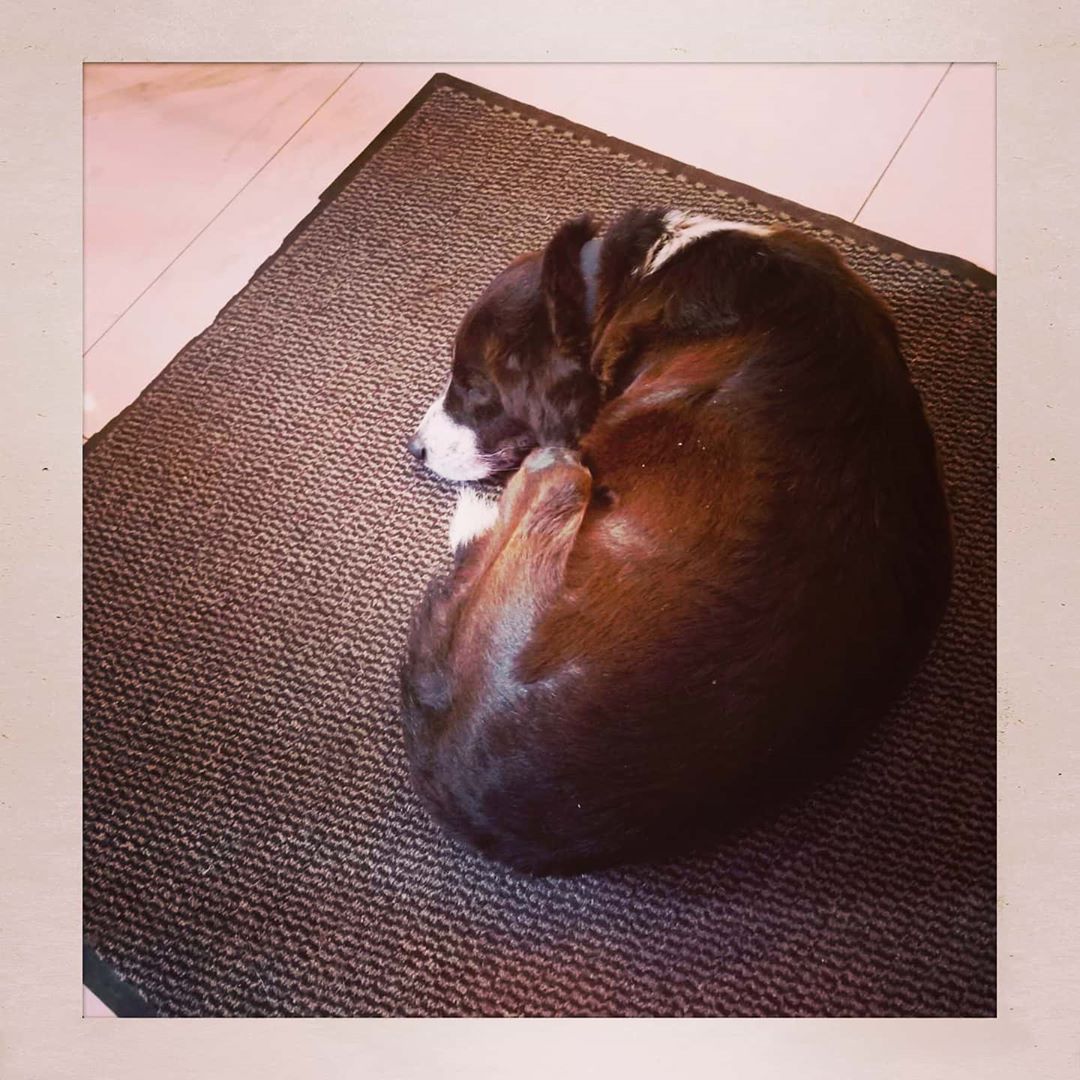 Street Kiosk, Ir. Politechniou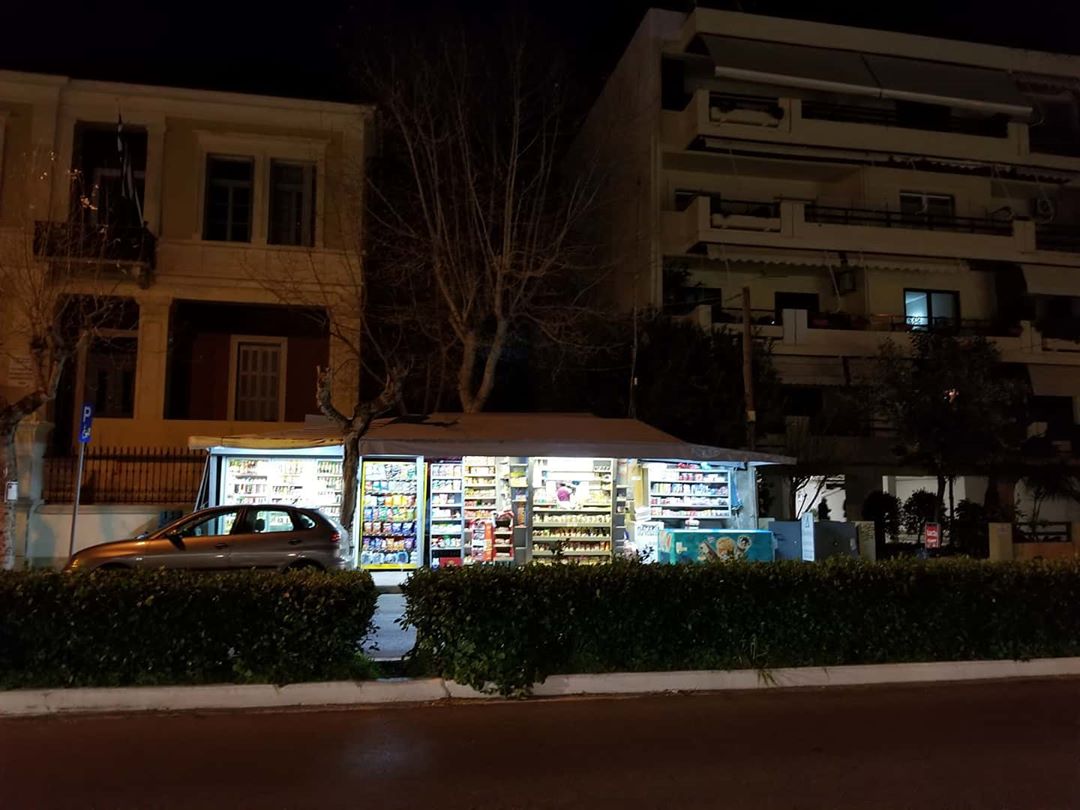 Small and not-so-small street kiosks — like this one near our hotel where we made several purchases — are common in Greek cities. They sell everything that you'd find in a typical convenience store back home, like snacks, juice, pop, and cigarettes. They also sell wine and beer.
The kiosks are on the sidewalk, right next to the side of the road, so the customers are a mix of pedestrians and people in cars or on scooters who pull up in front and hop out to make a quick purchase.