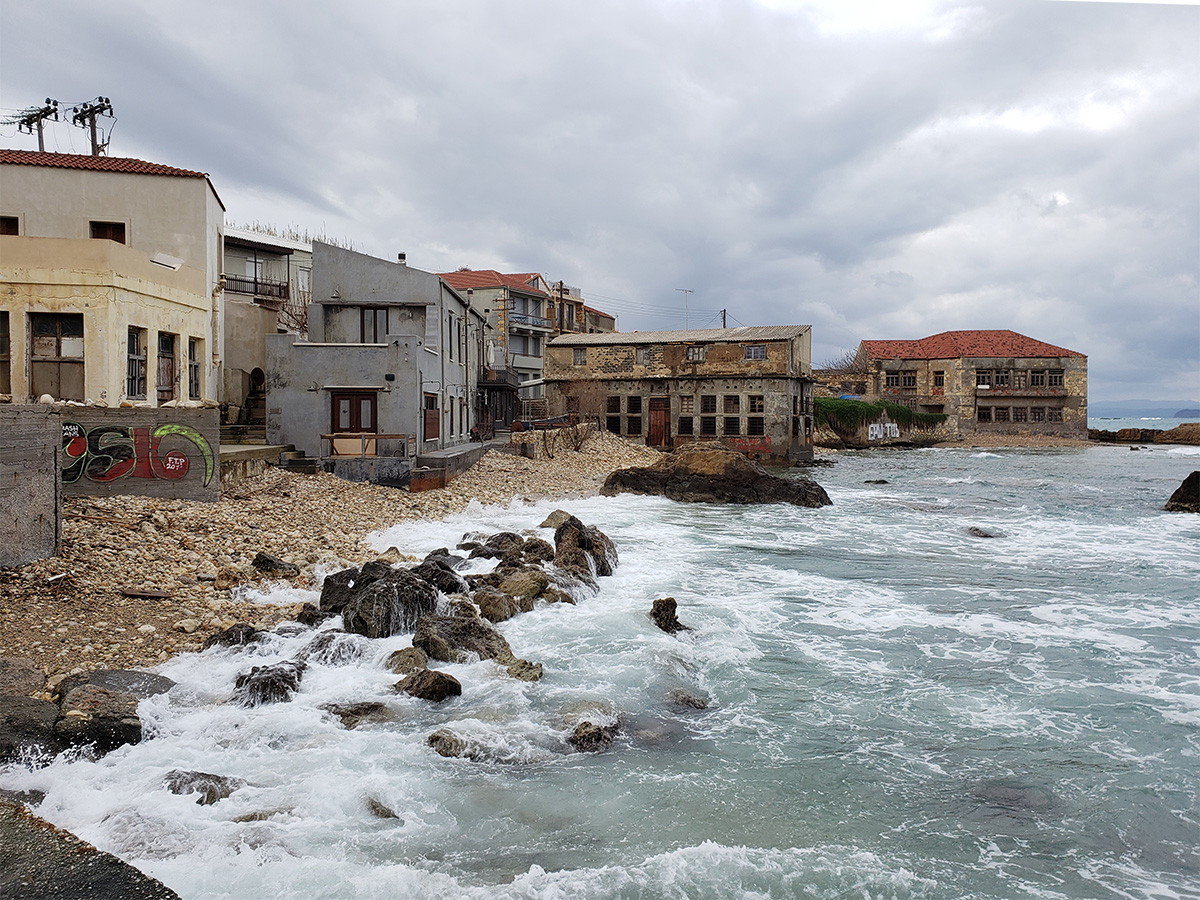 Tabakaria is the former tannery district of Chania. It sits on the waterfront, a little east of Koum Kapi and south of the wealthy suburb of Halepa.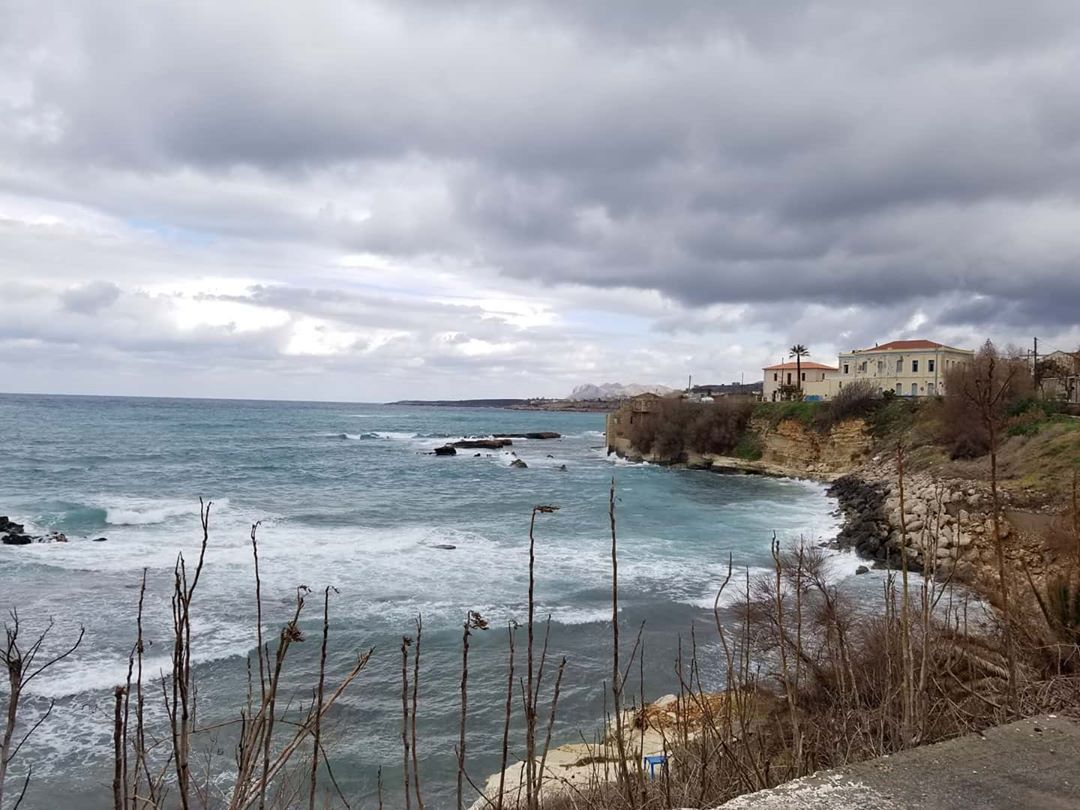 Tanneries operated here from the 1830s through to the 1960s, the location providing convenient access to seawater (used in the tanning processes) but also keeping some distance between the residential areas and the smell and mess of industry.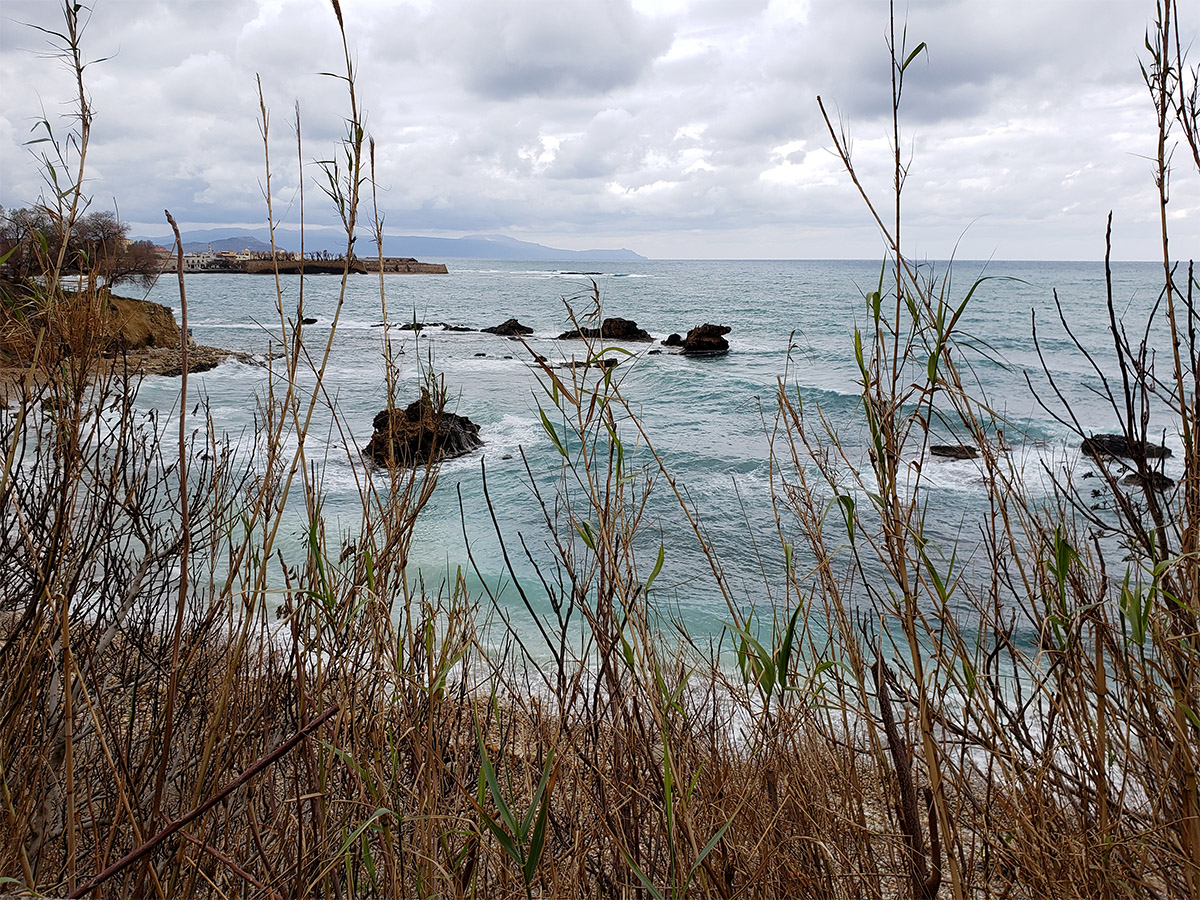 The walk to Tabakaria took us along a shoreline road with some overgrown views of the water.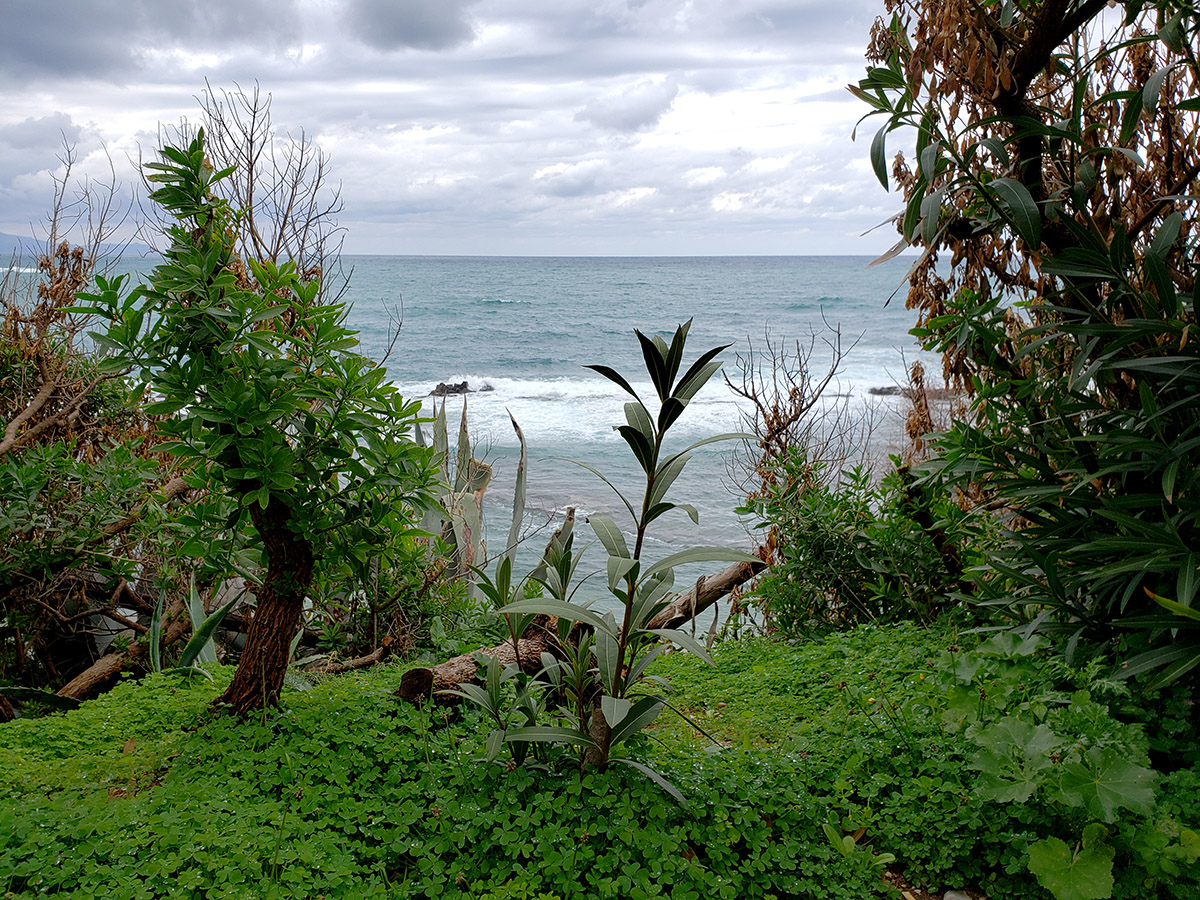 The cats of Tabakaria are predictably numerous and a little more wild than their cousins in the city center. They were quite distrustful of us, and we saw several near cat fights with groups running past us. It's interesting to see how cats behave when they are not under the thumb of humans.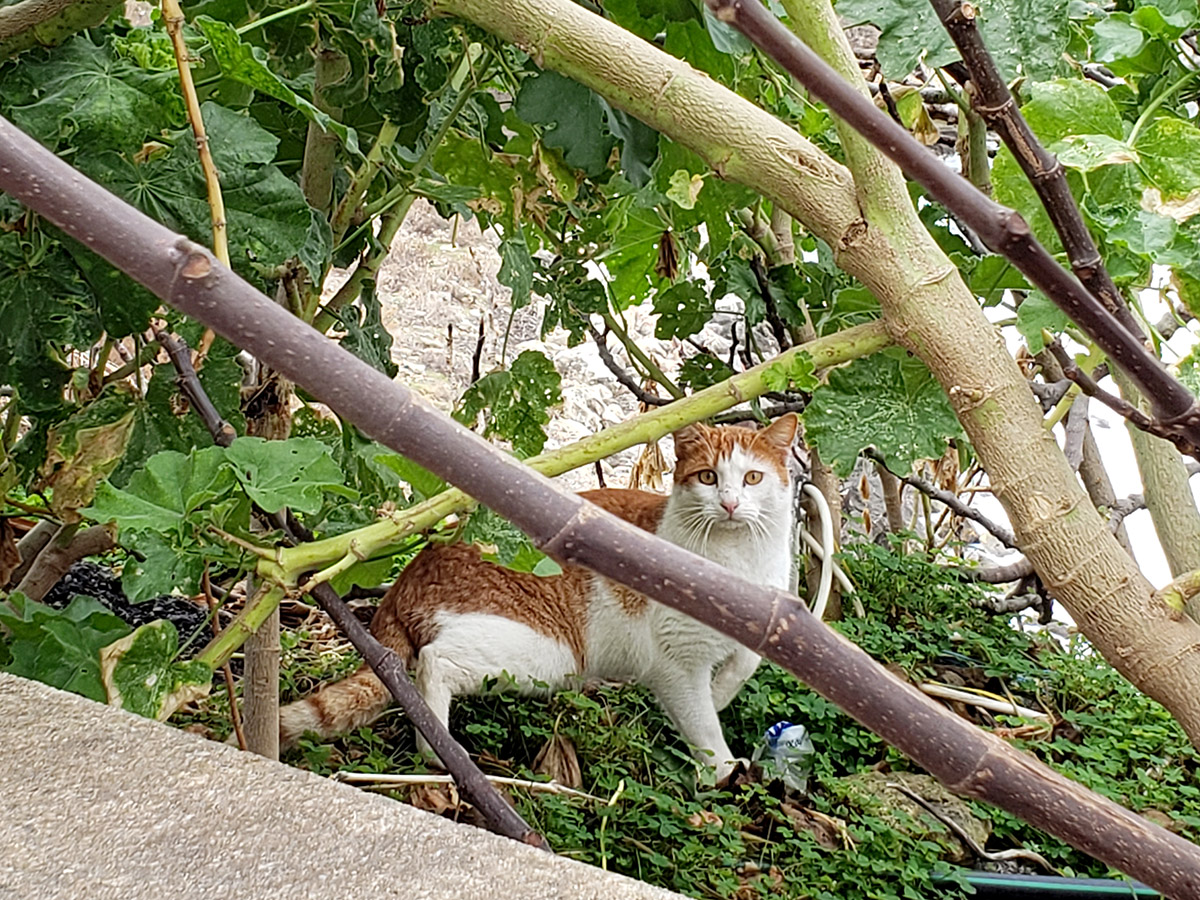 The cats are, however, still fed by people. This was a group feast.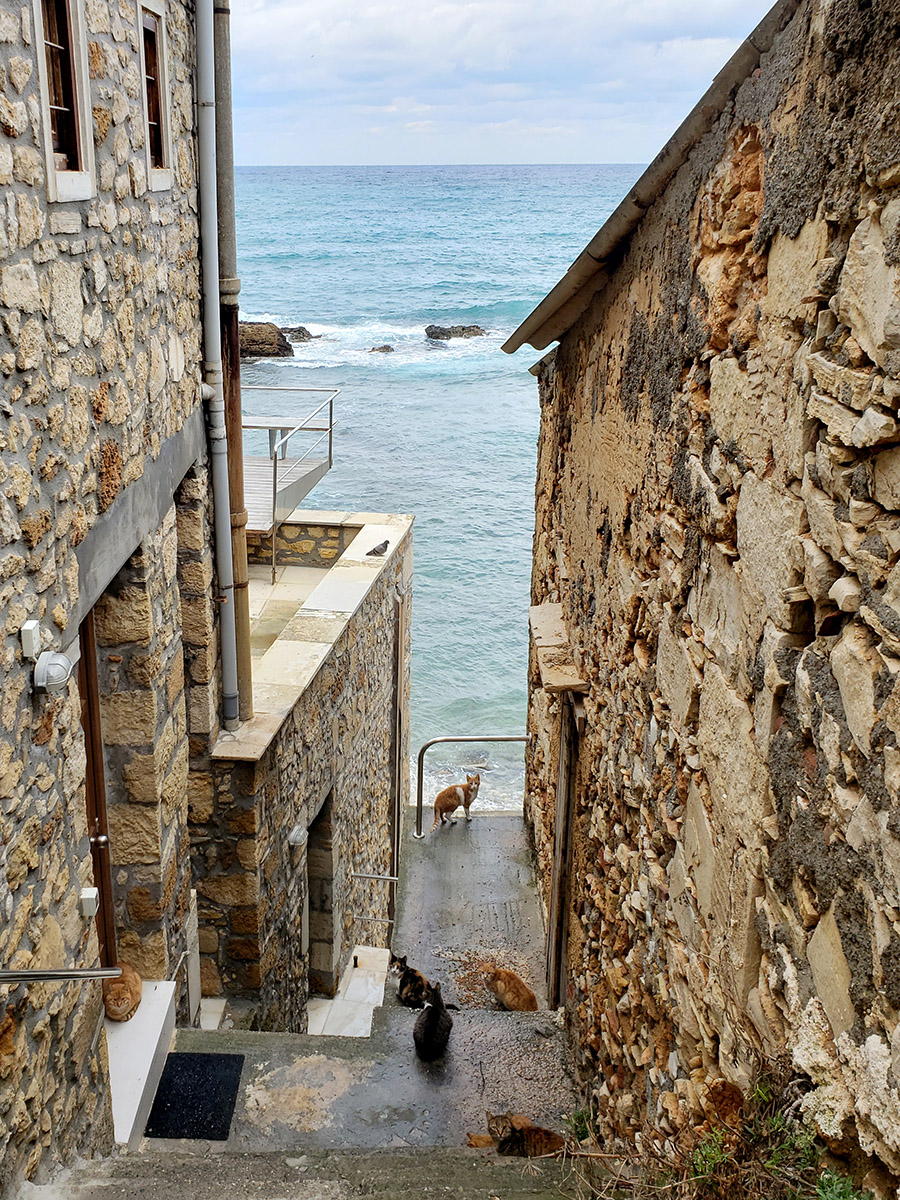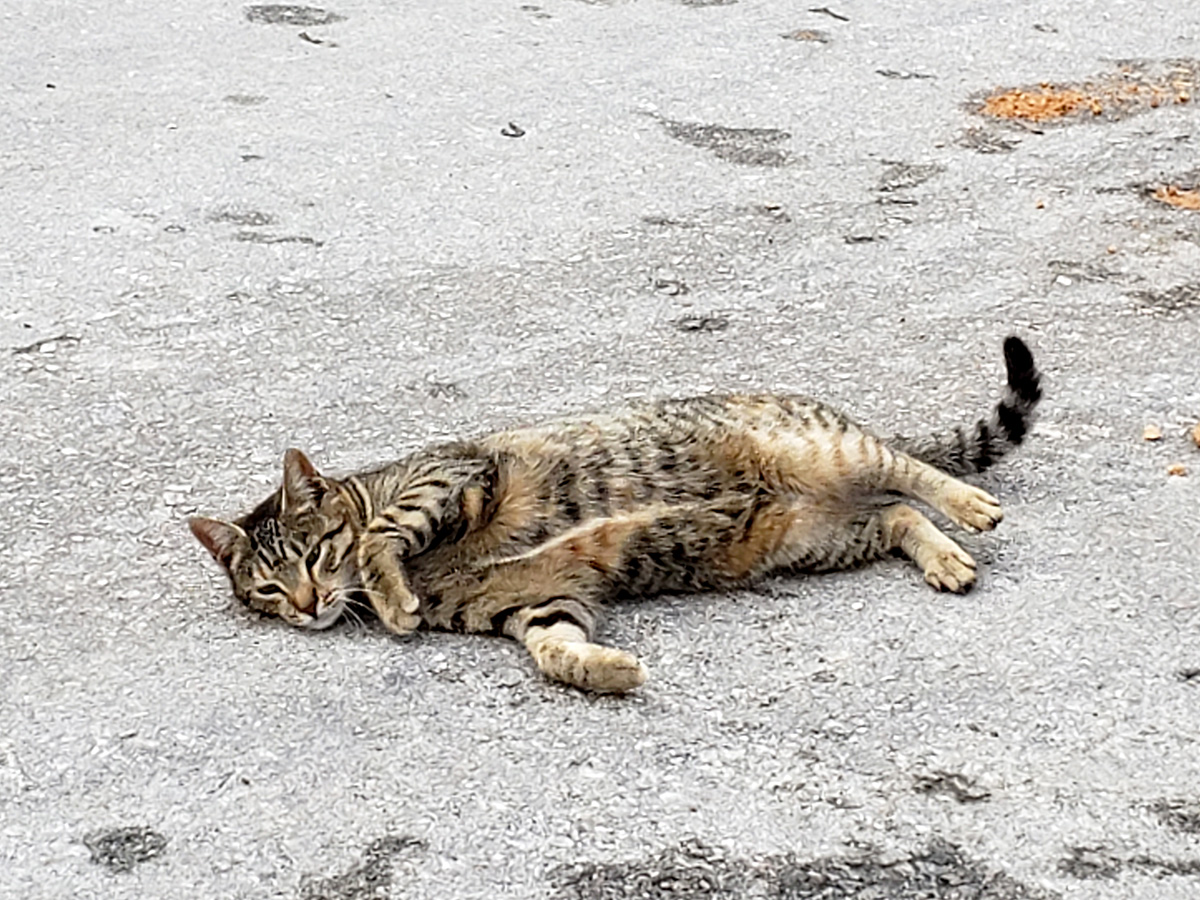 Many of the buildings are Tabakaria are vacant, but this seems to be changing quickly. We passed numerous workers in the process of renovating buildings, likely for personal use or for rental on Airbnb and similar sites. The "bones" of the stone buildings are beautiful and the location is perfect.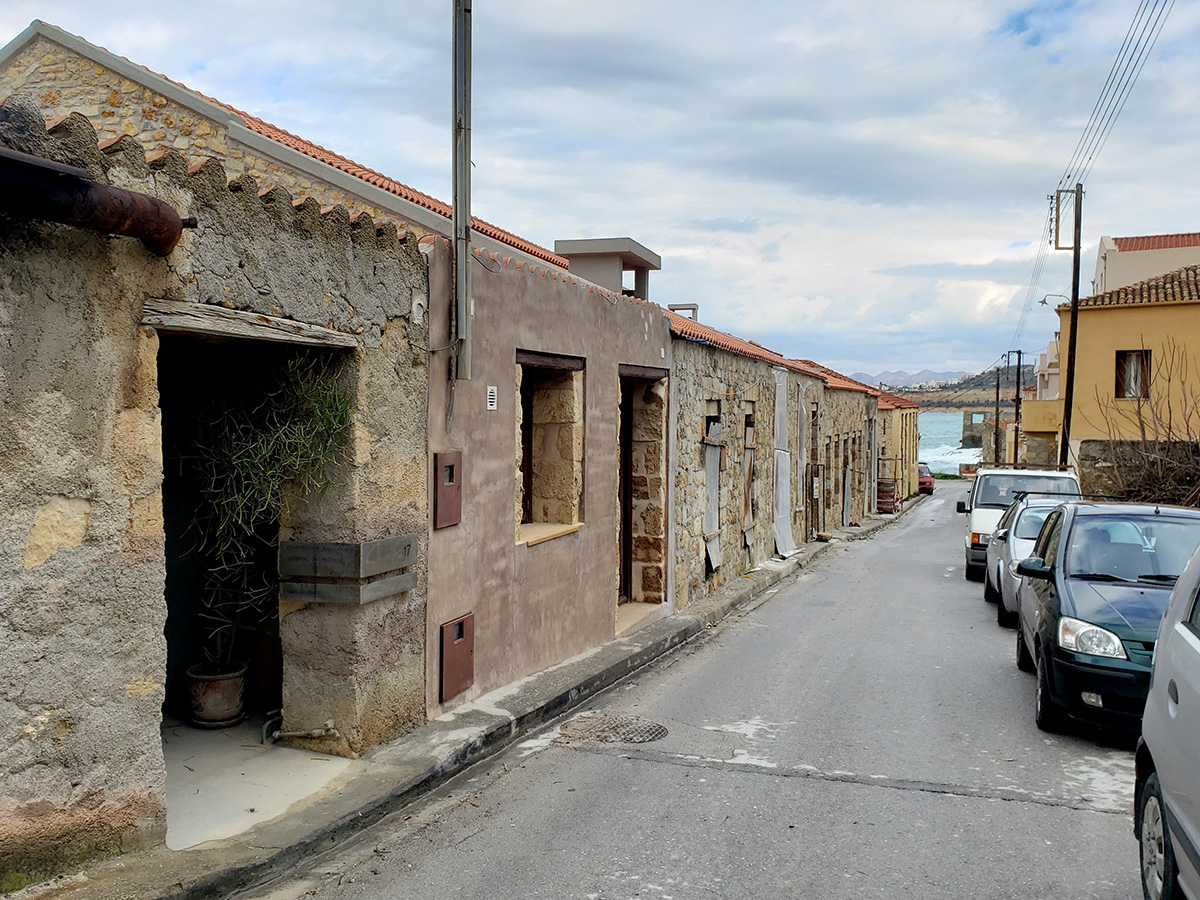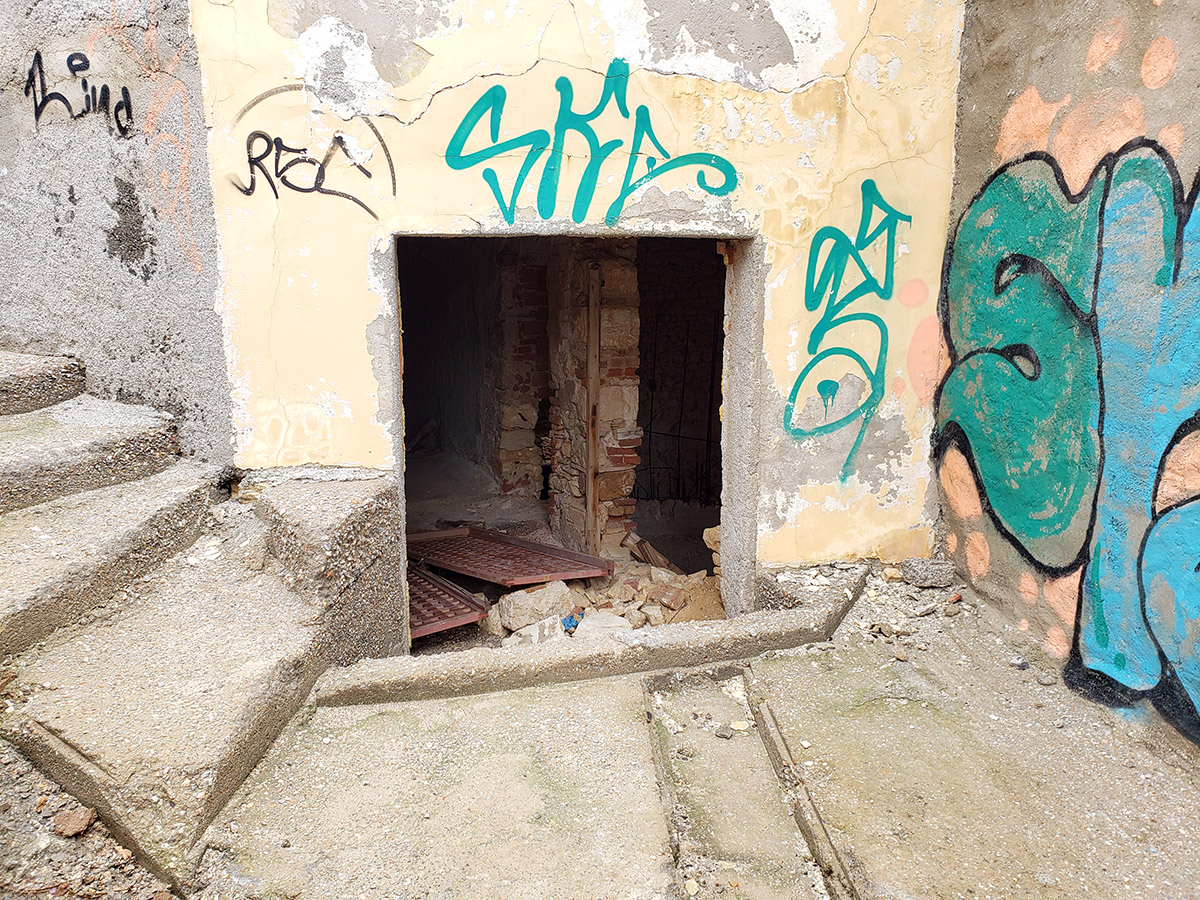 Numerous alleys and staircases from the main road cut down to the water to small, rocky beaches.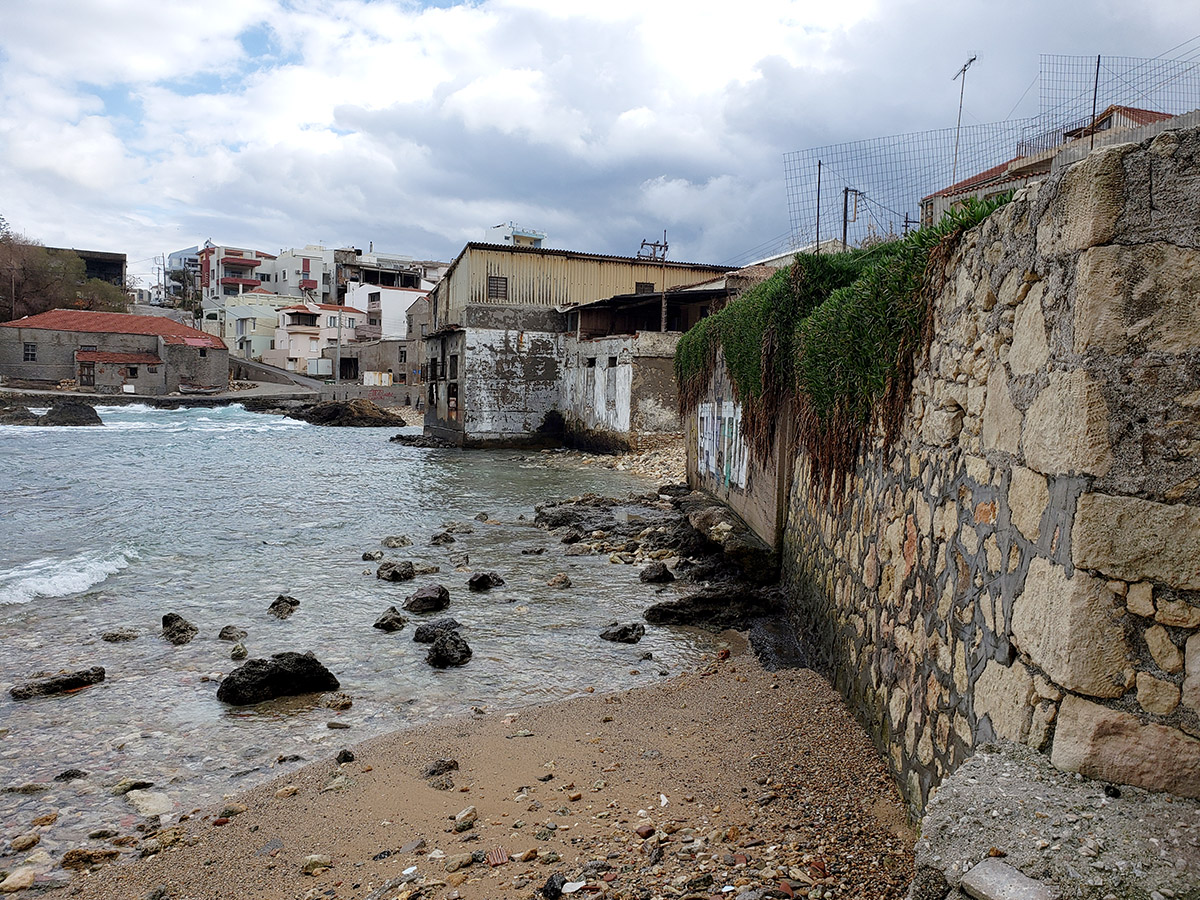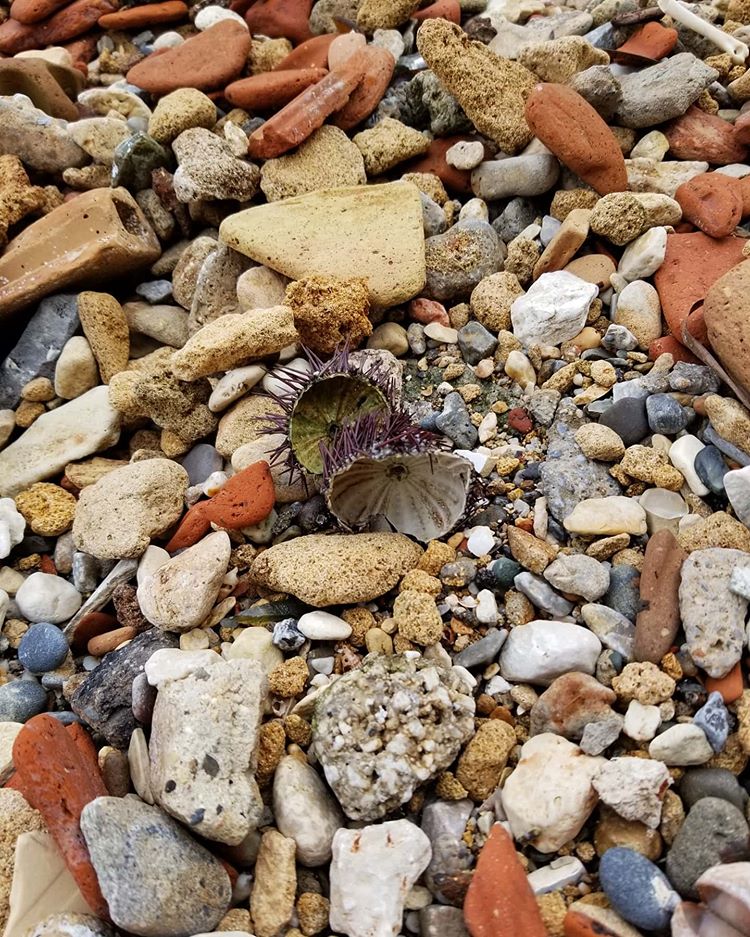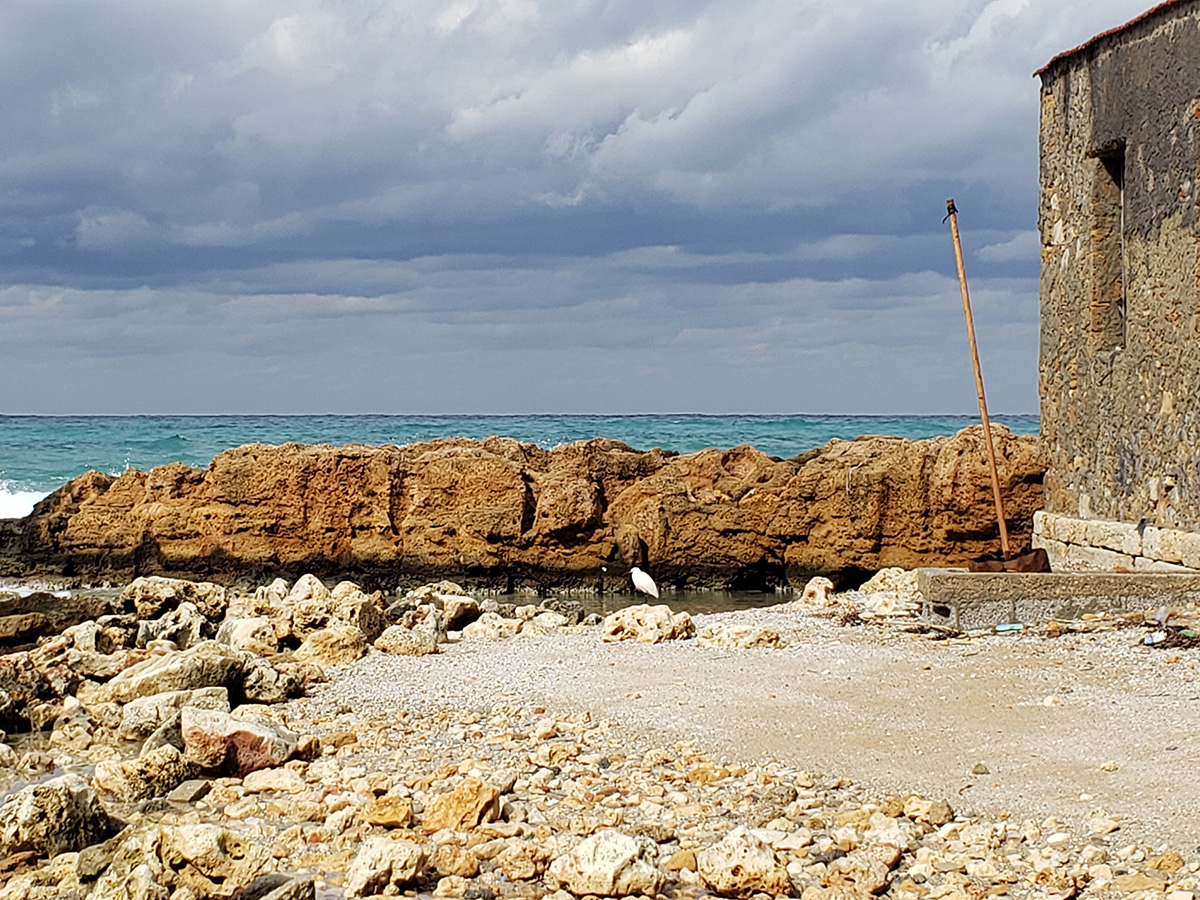 The waterfront was mostly deserted on a breezy February morning, but photos from the summer show that that's not always the case. A seasonal taverna called Thalassino Ageri spreads tables across the rocks in summer, and photos on their website make us want to return in high season if just for one meal.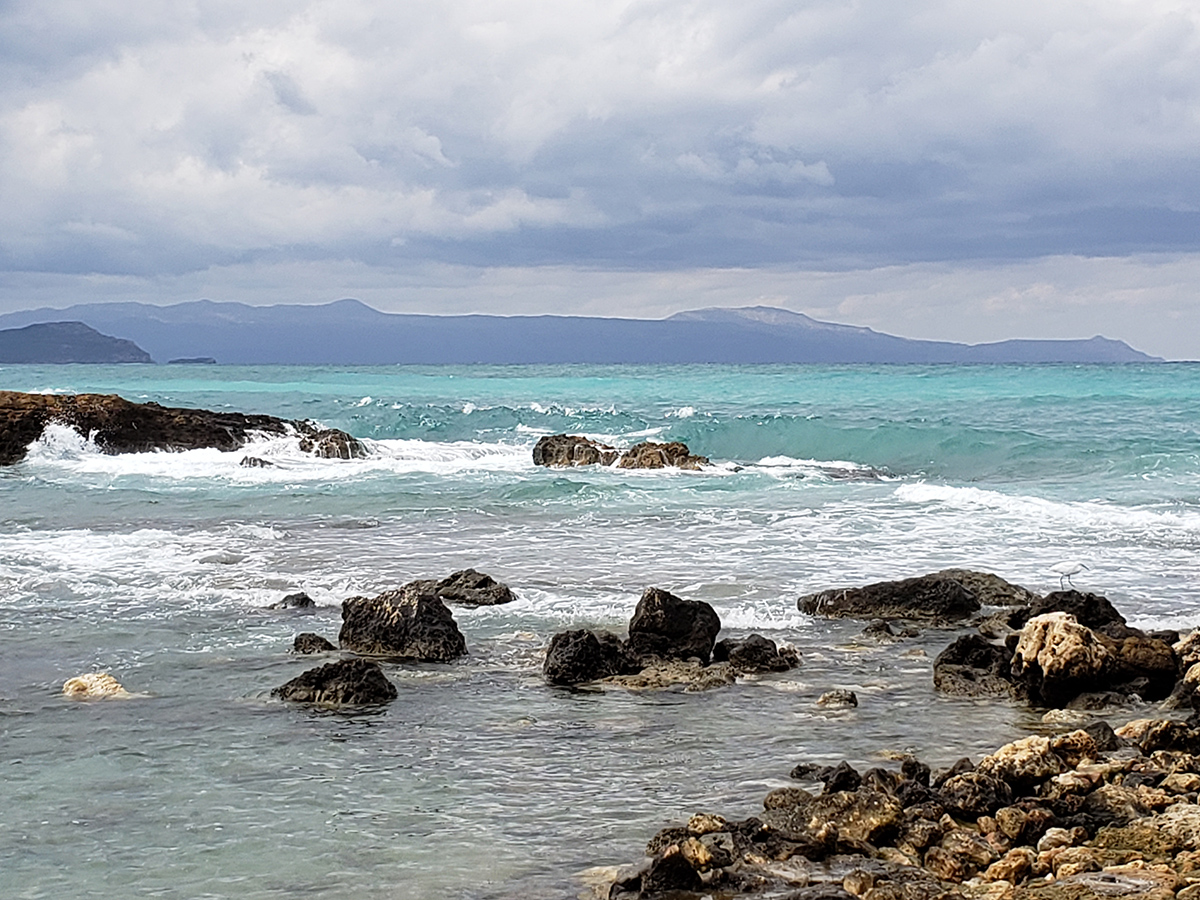 The day we visited followed two days of heavy rains and winds — the skies and seas were still quite volatile and it made for endless great photos (and a few videos) of waves, rocks, clouds and mountains.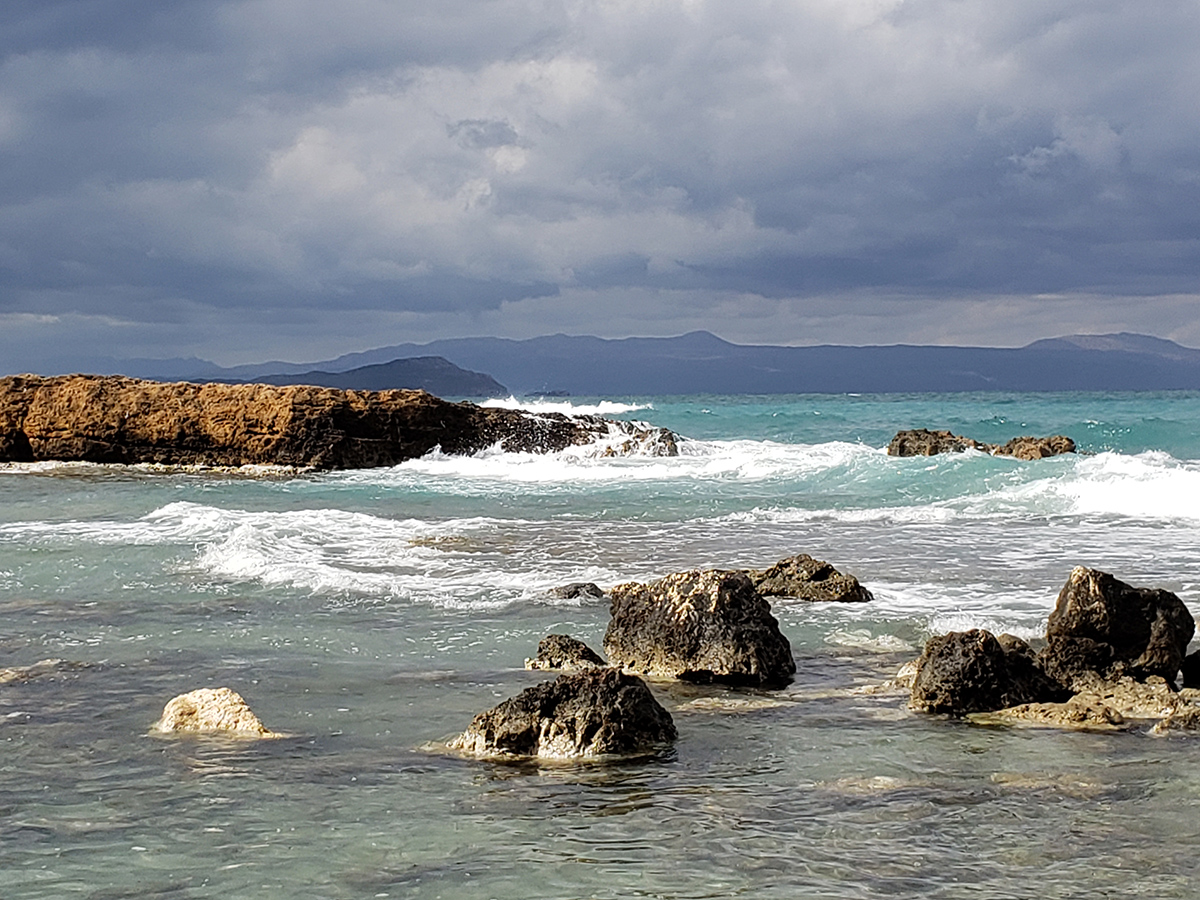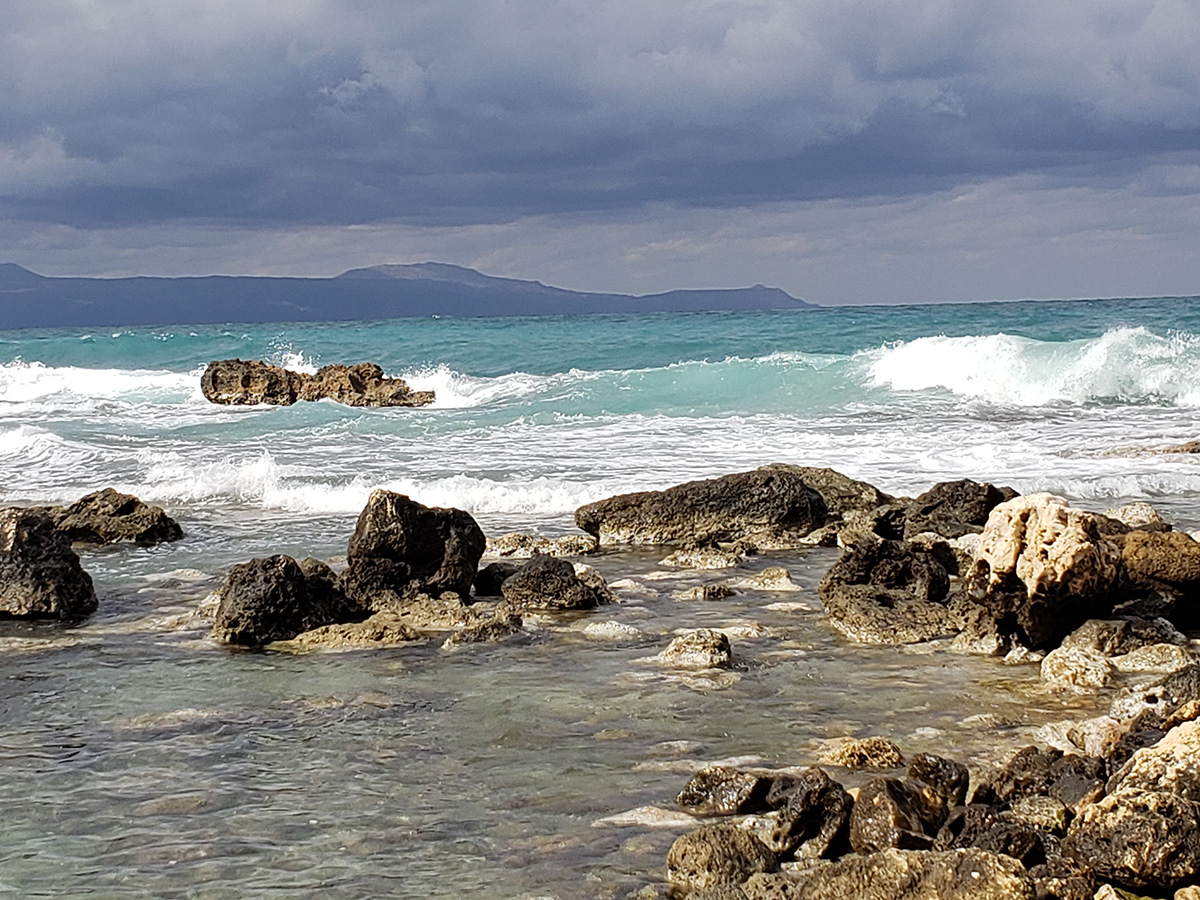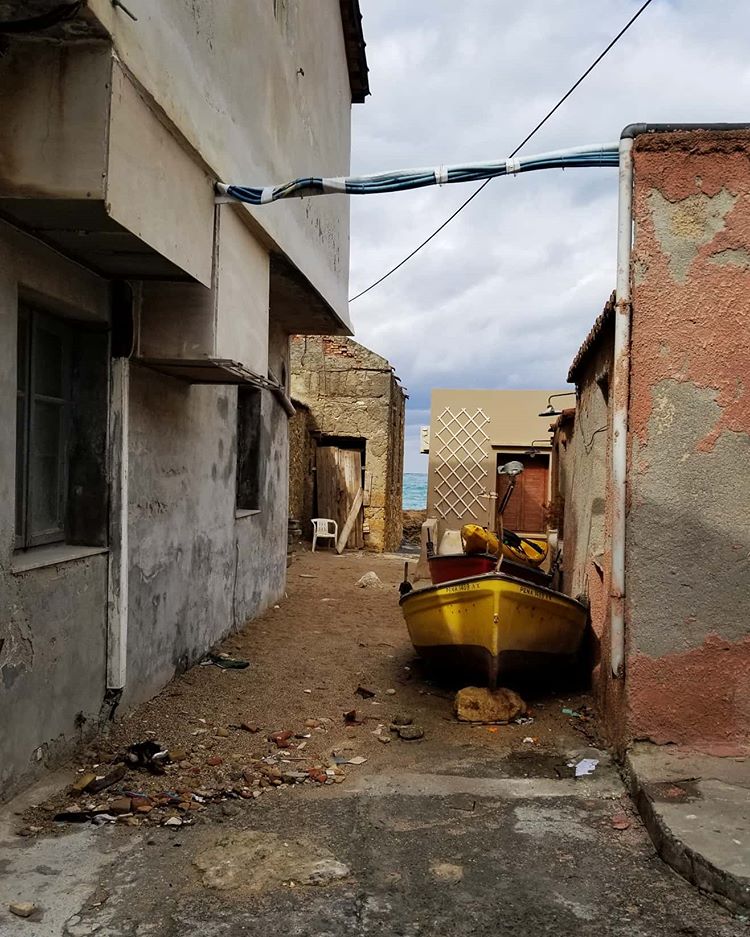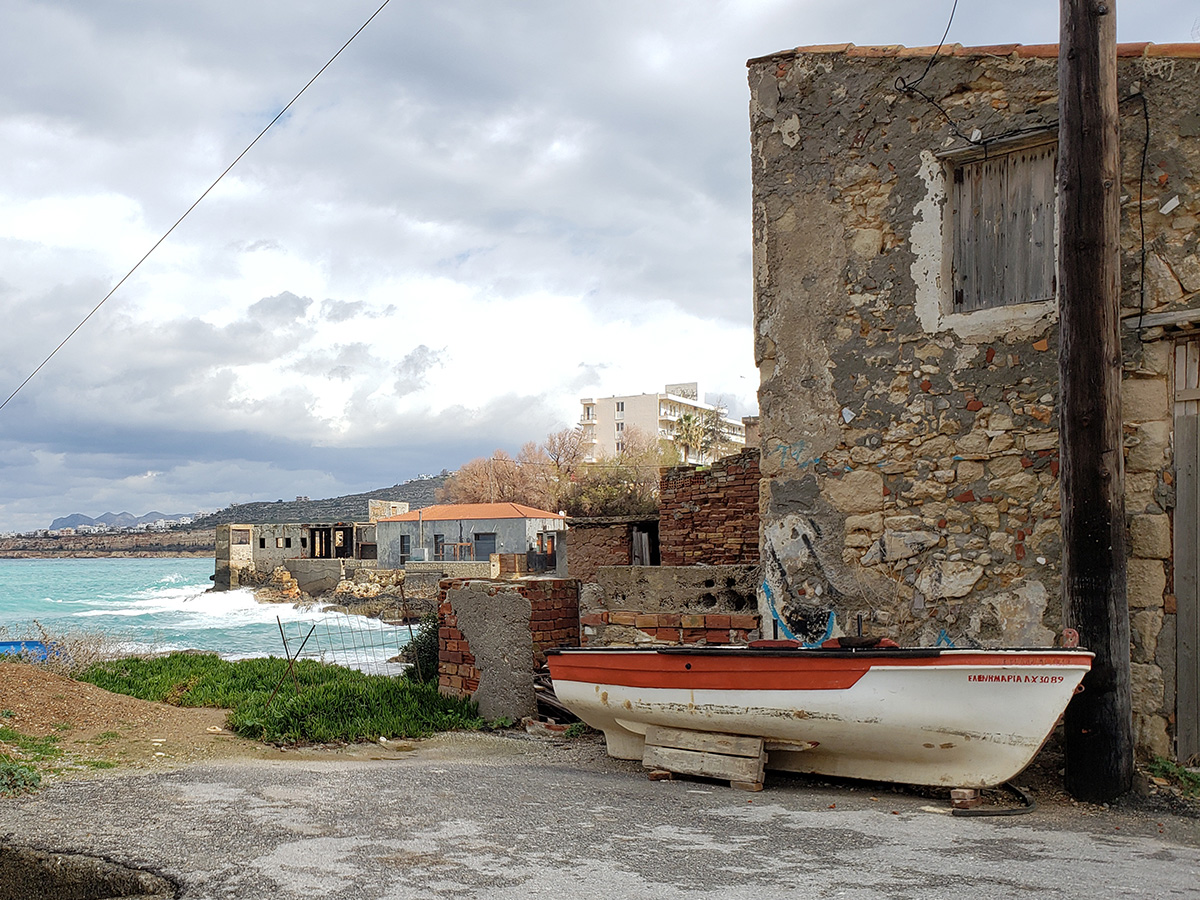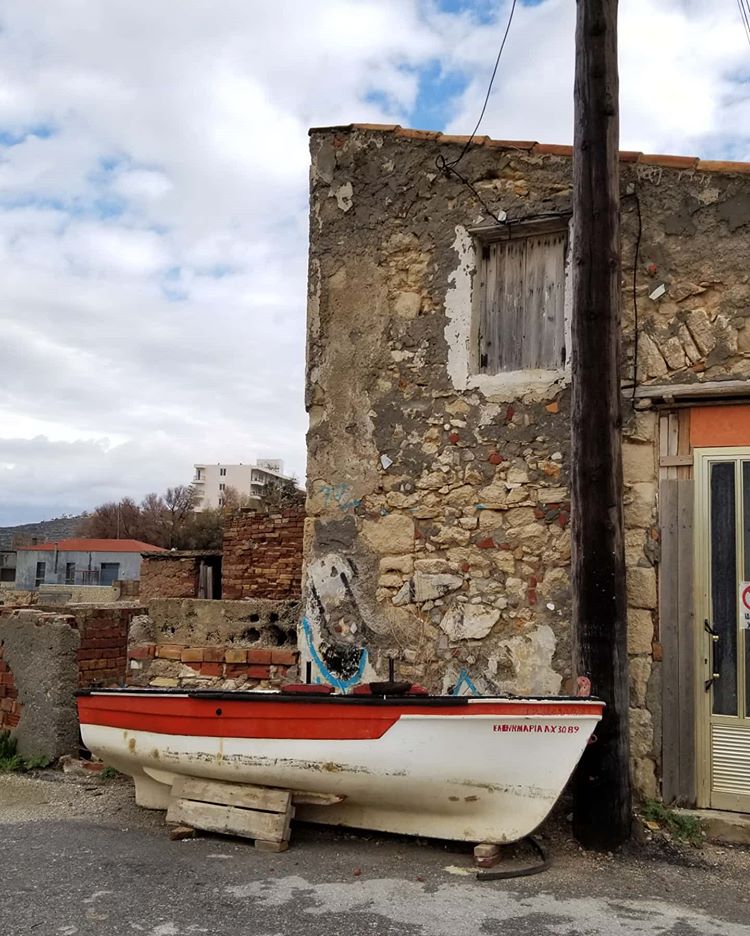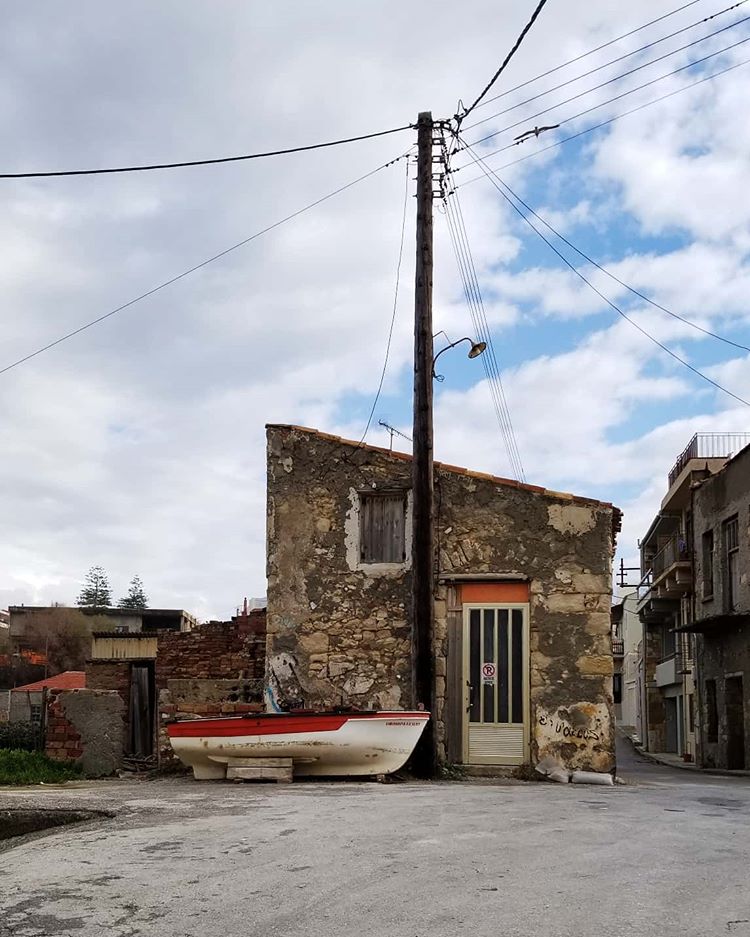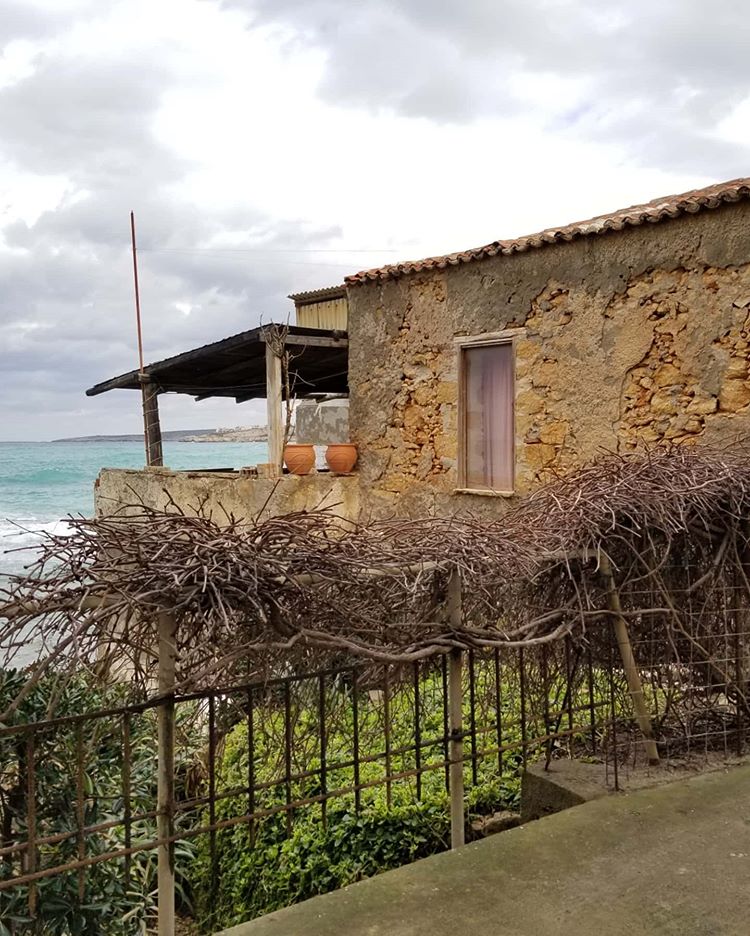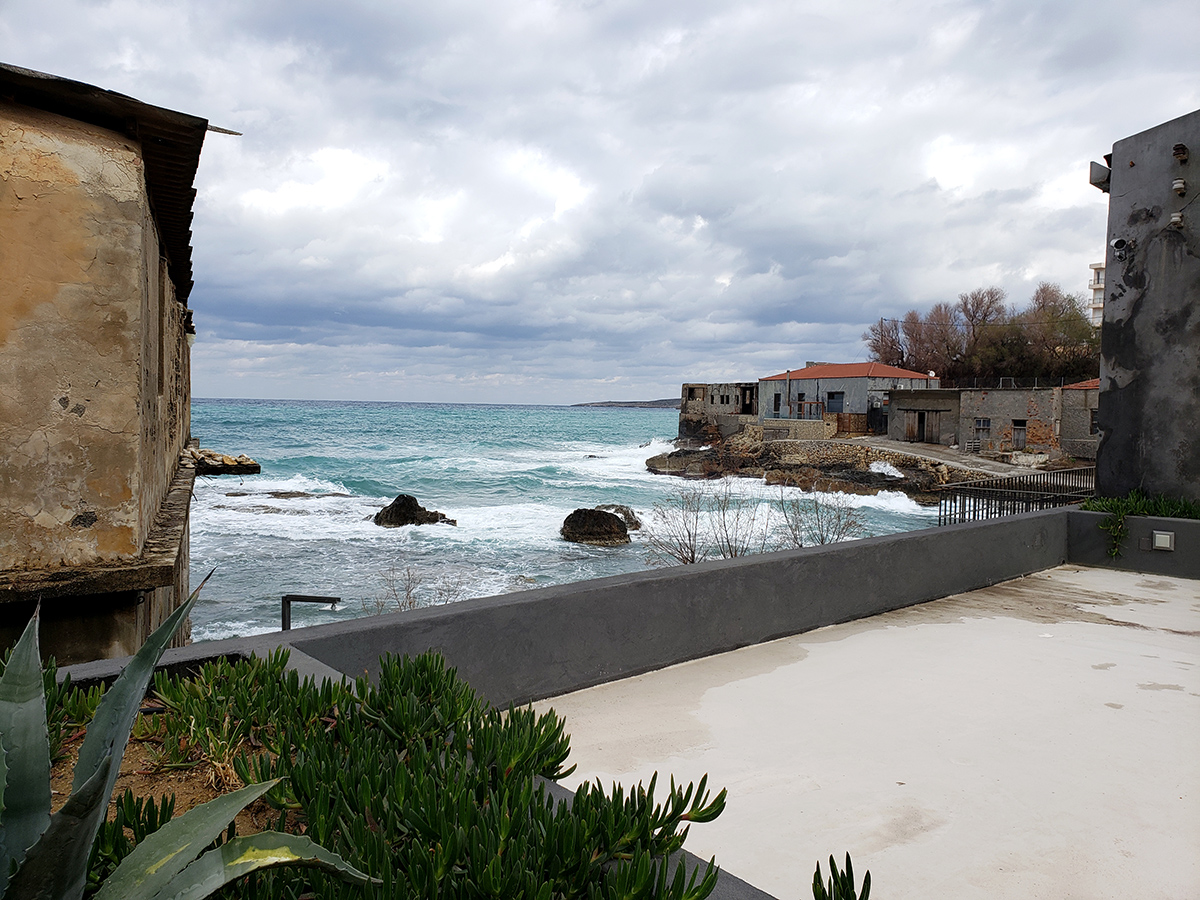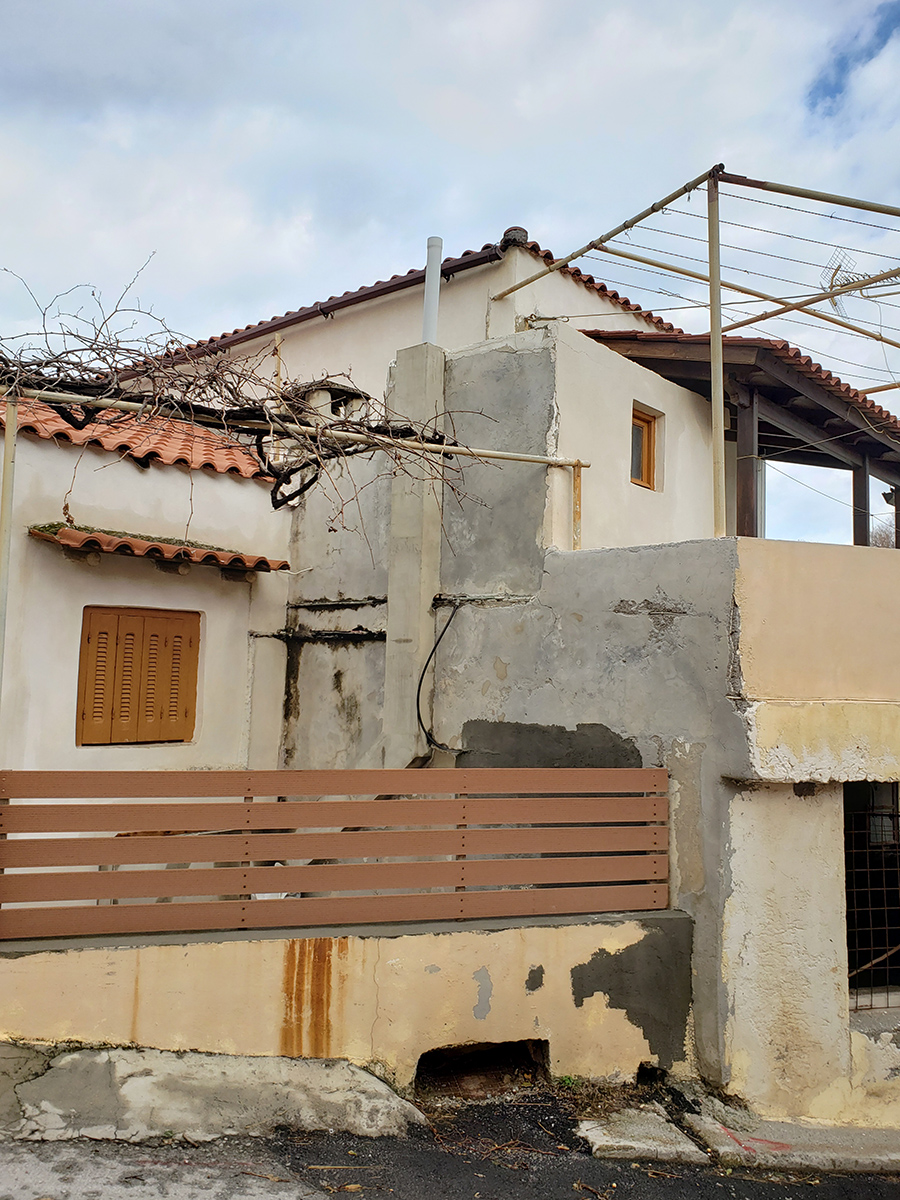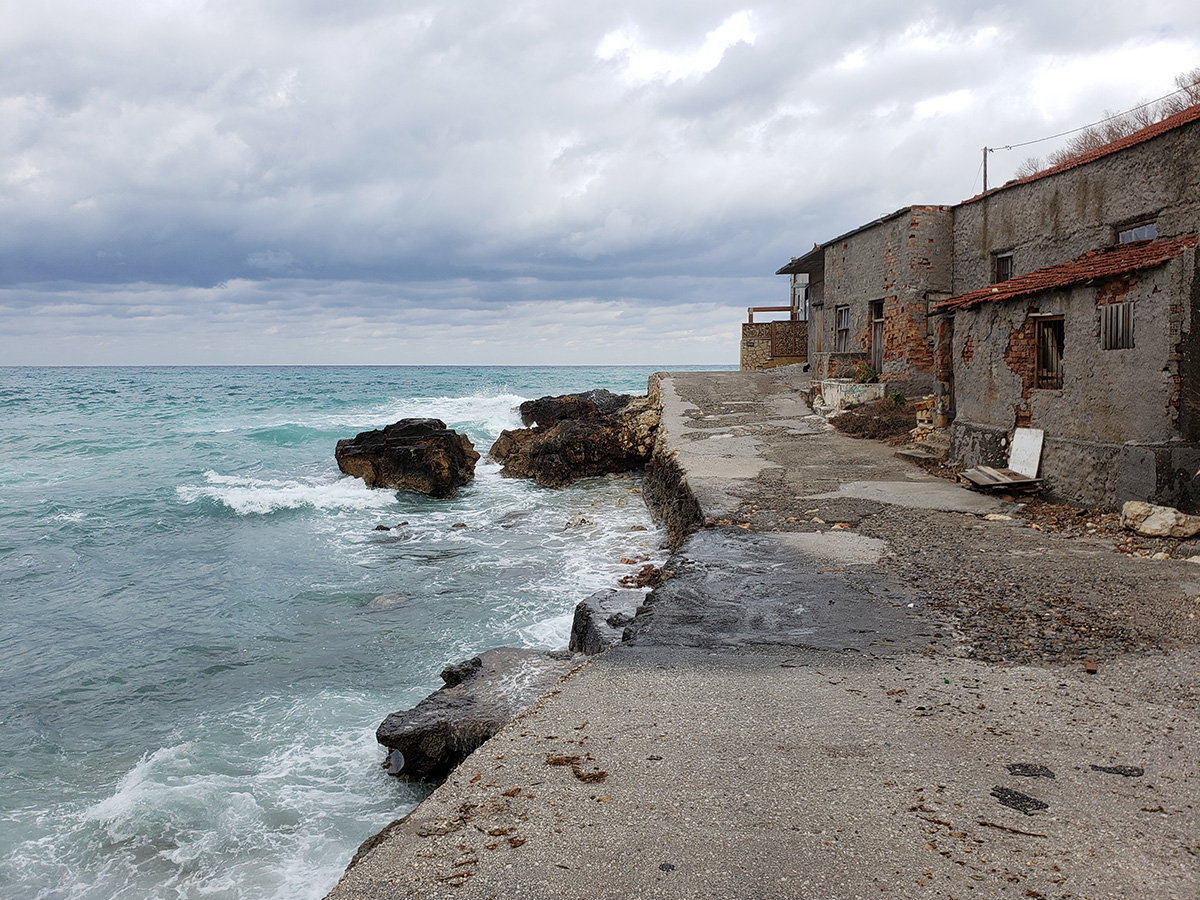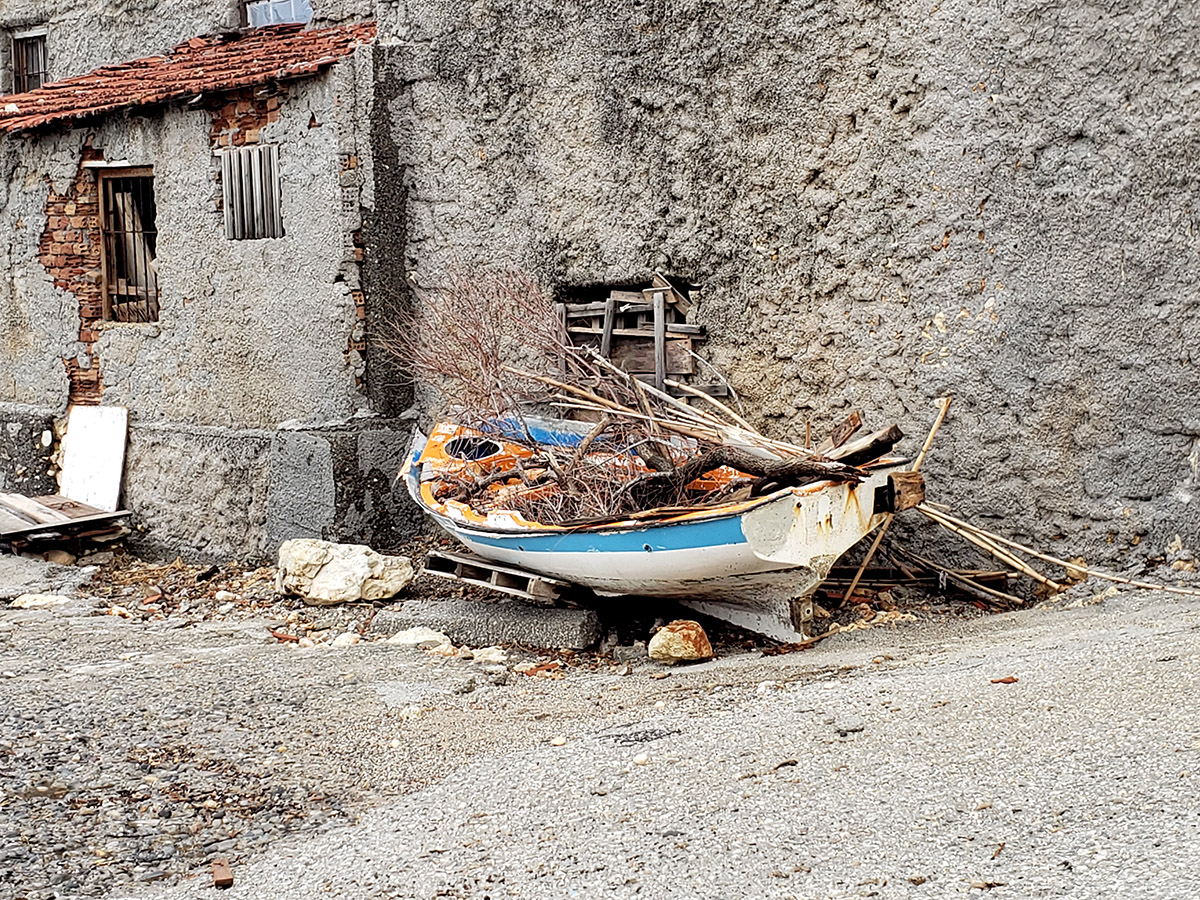 We heard that several tanneries still function in the area, but we only noticed one. Through the door of this building we could glimpse men at work and skins strung up around vats and equipment.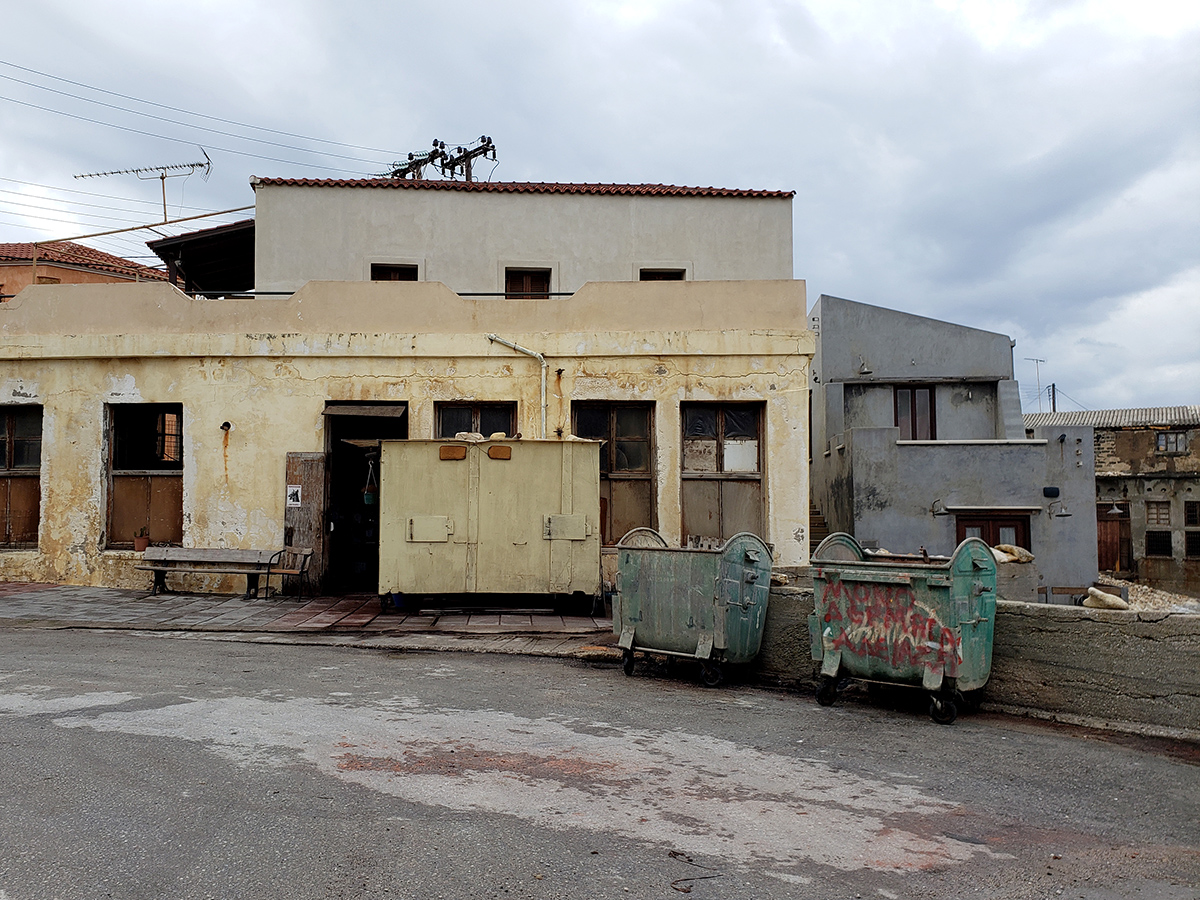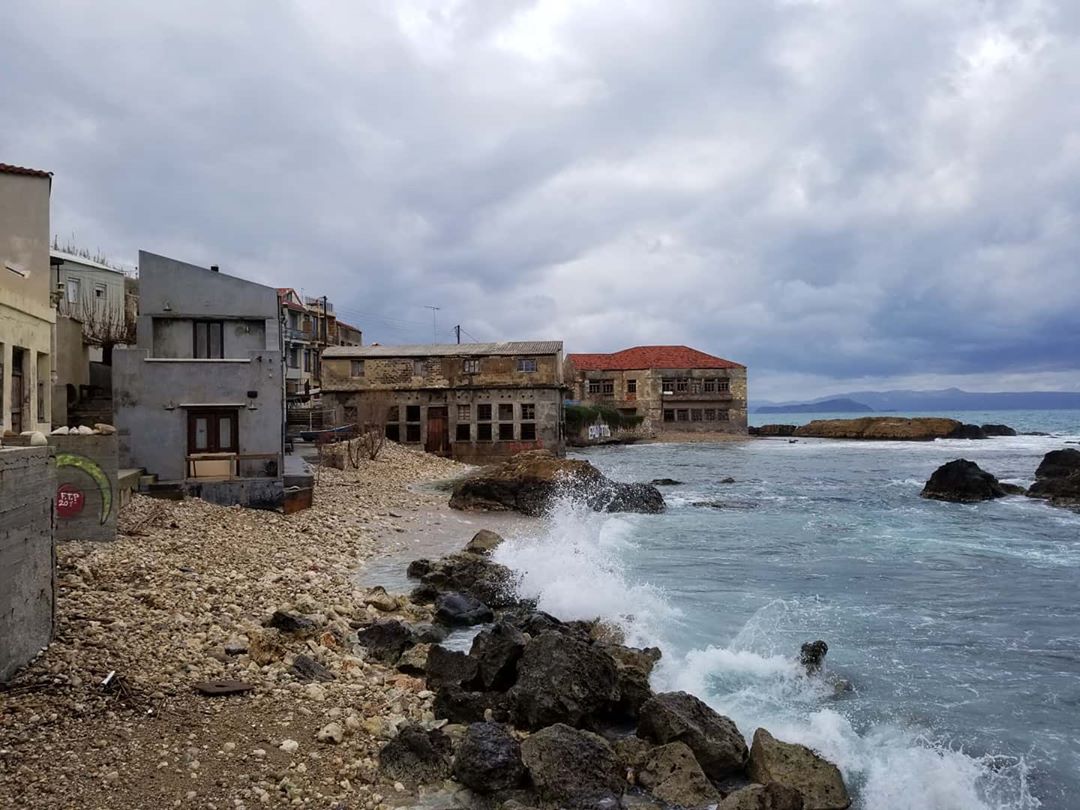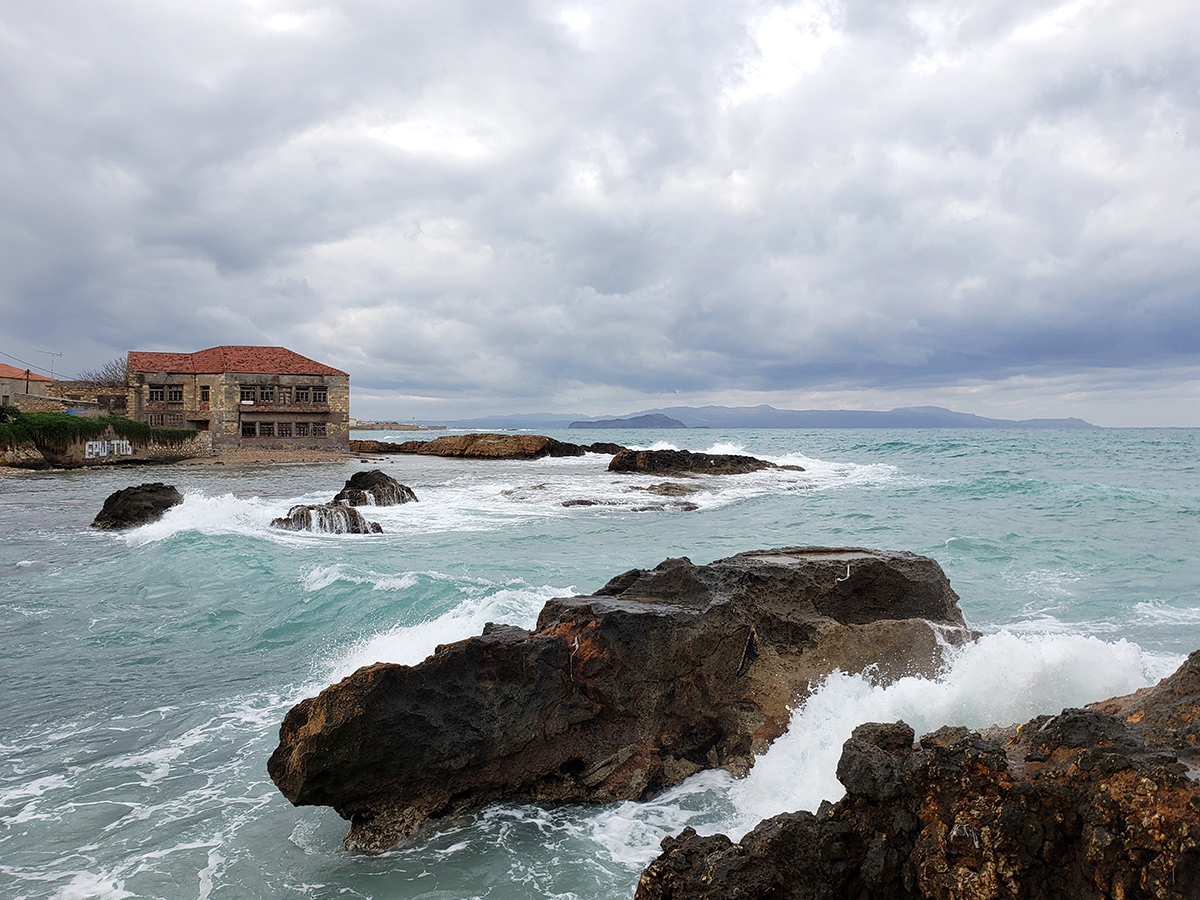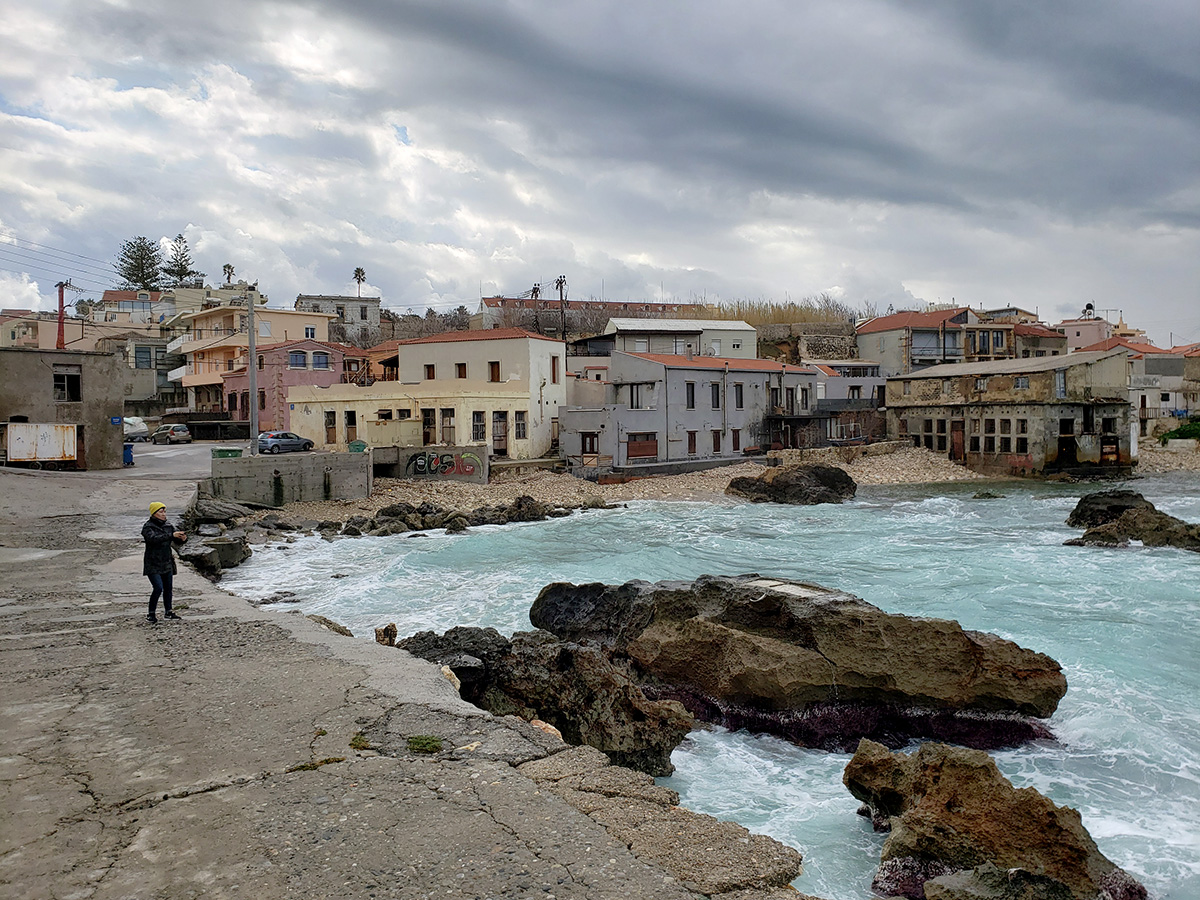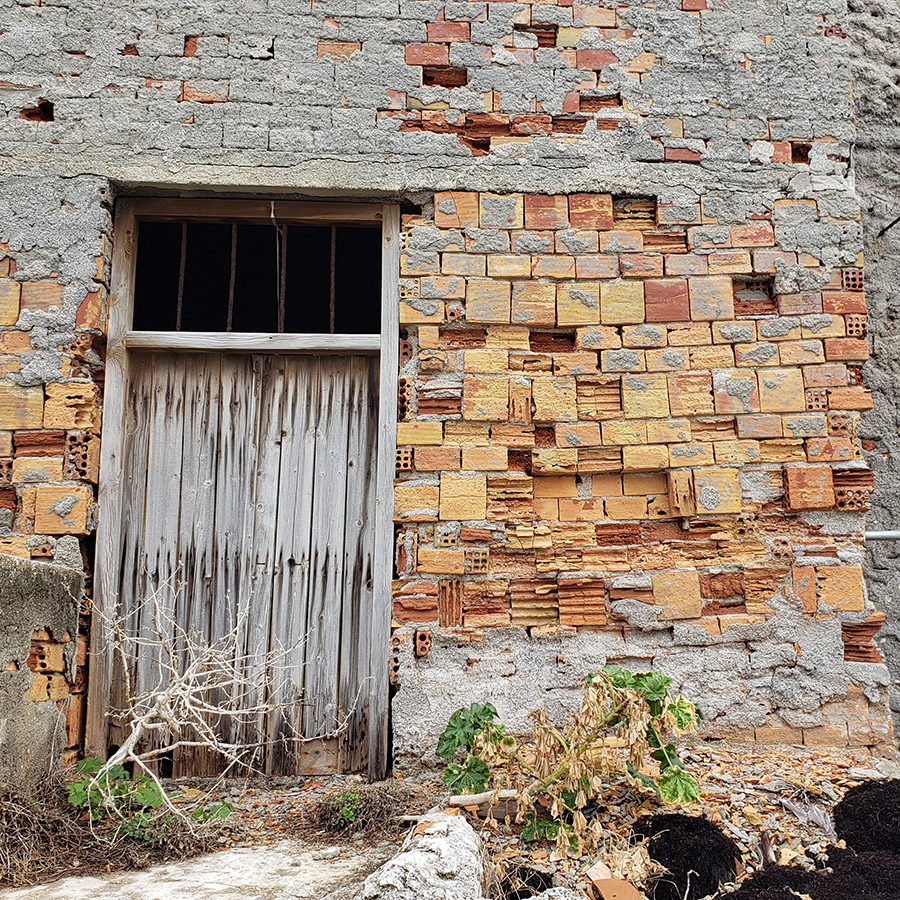 Leaving Tabakaria, we headed home by looping through Halepa. It's filled with upscale homes and churches, but they've also left some vacant buildings maintained just enough to be photogenic.