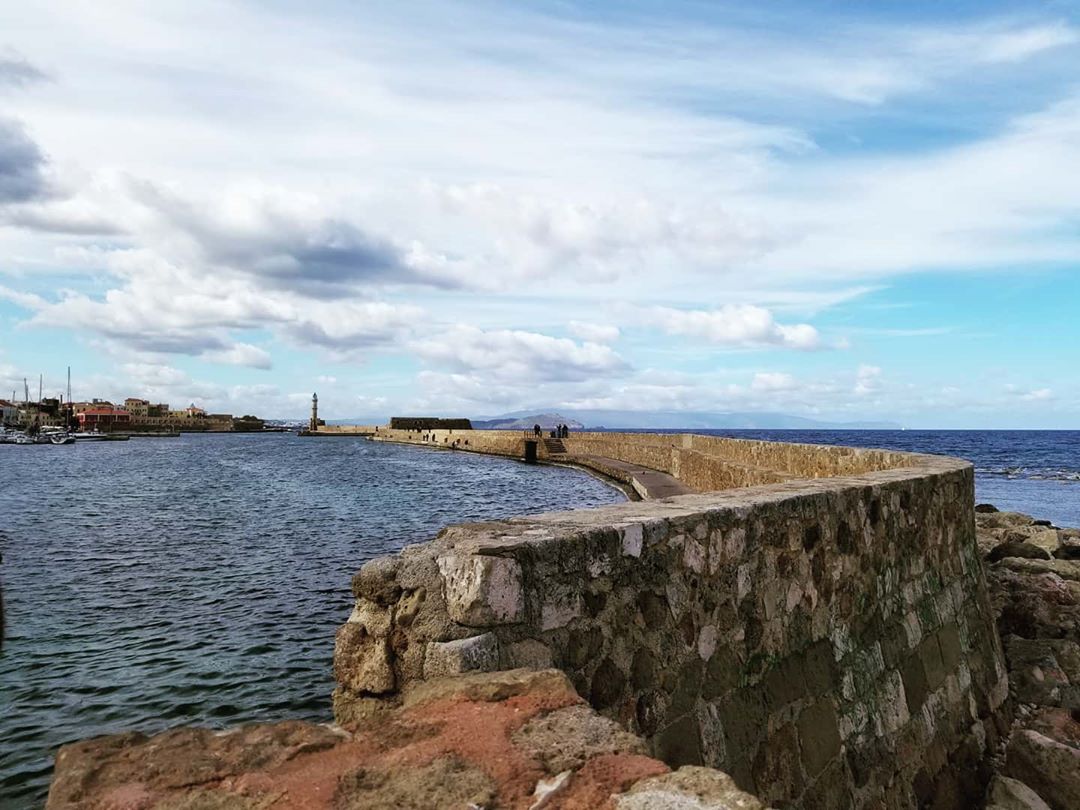 The focal point of Chania's Venetian Harbour is the lighthouse, which sits at the tip of a very long breakwater. This breakwater wall protects the inner harbour from the full force of the crashing waves from the Aegean to the north.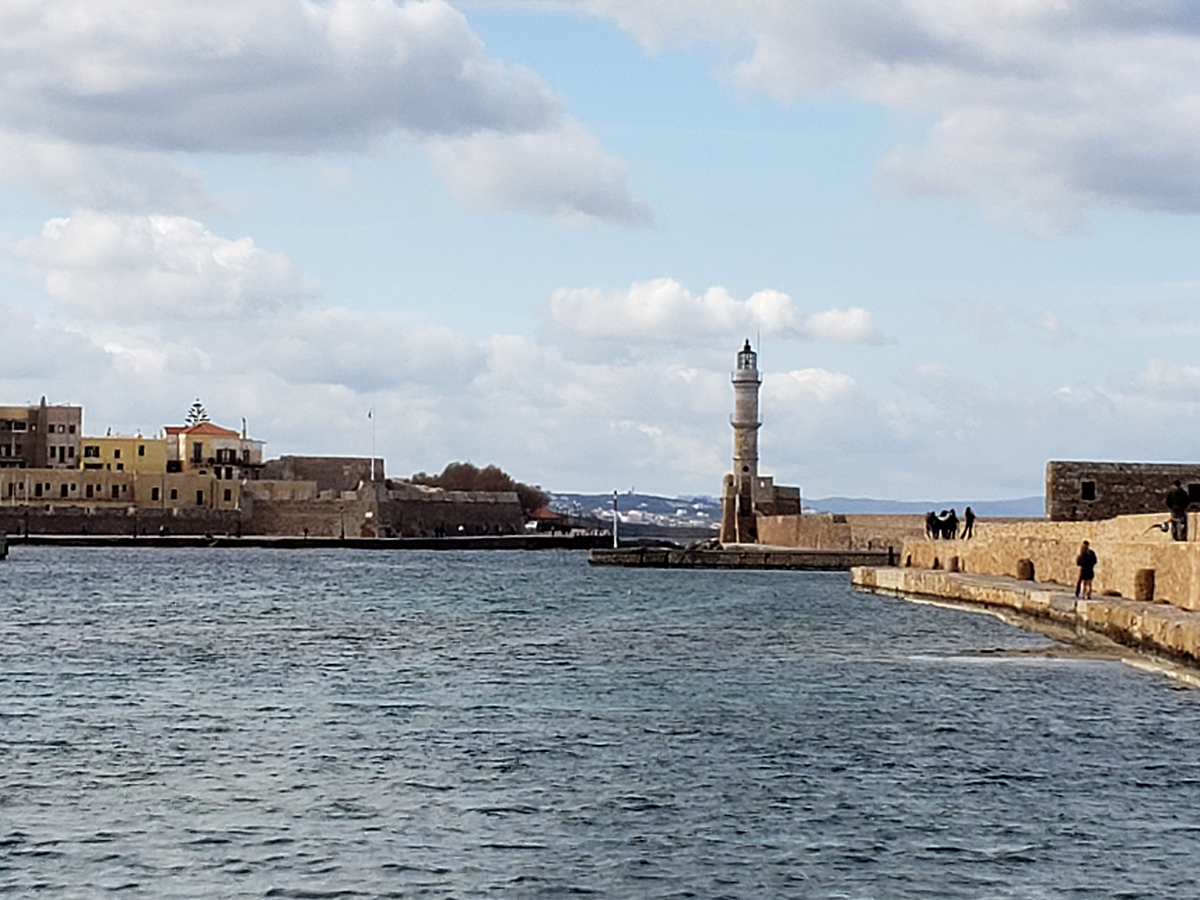 Historically, the breakwater also narrowed the harbour entrance for security, forcing all ships to pass within cannon range of the Firka Fortress on the opposite shore. These days, the cannons are silent and the breakwater is a nice place to walk out to the see the lighthouse up close and enjoy great views of the harbour.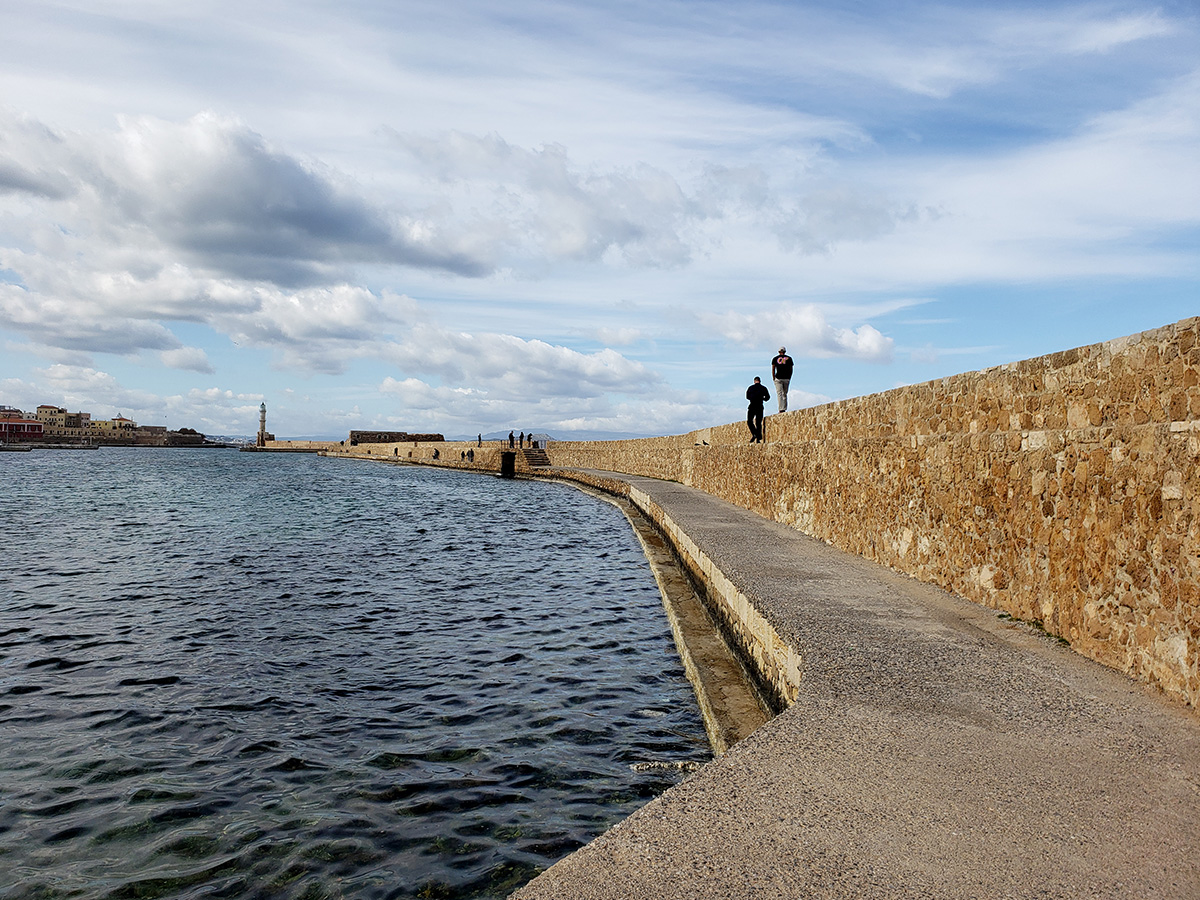 The total distance of the breakwater is about 600m, but the some parts are eroded and harder to walk on than others, so it feels like a longer trek, especially when you realize you need to walk back again.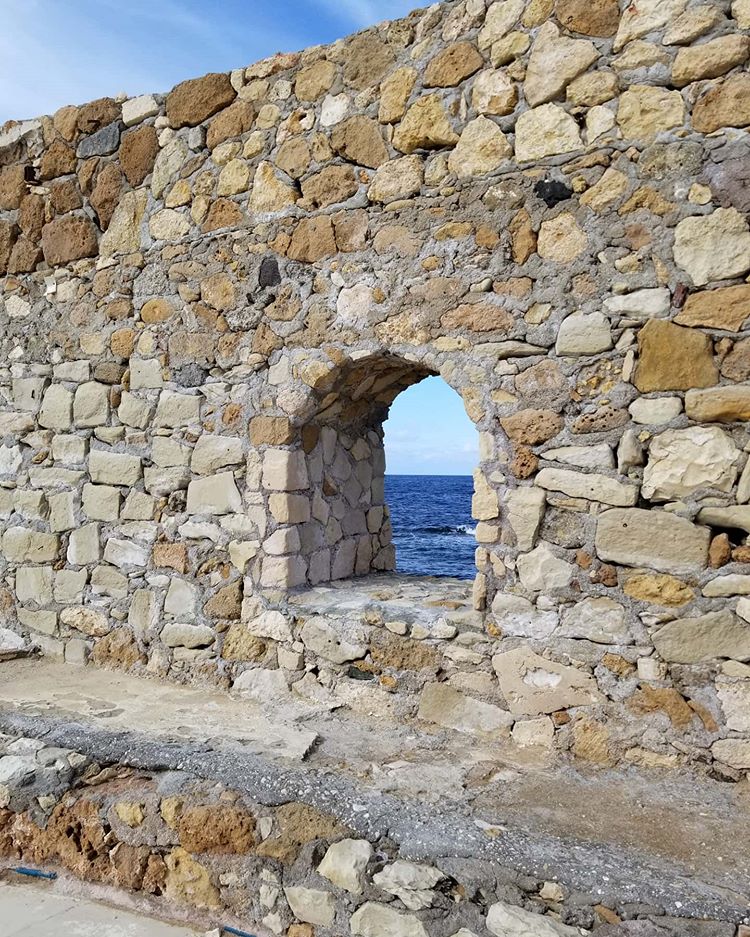 The wall of the breakwater is occasionally punctured with arched openings that provide views north into the Aegean. With the exception of a few small islands, this view looks looks north about 300km roughly towards Athens in mainland Greece.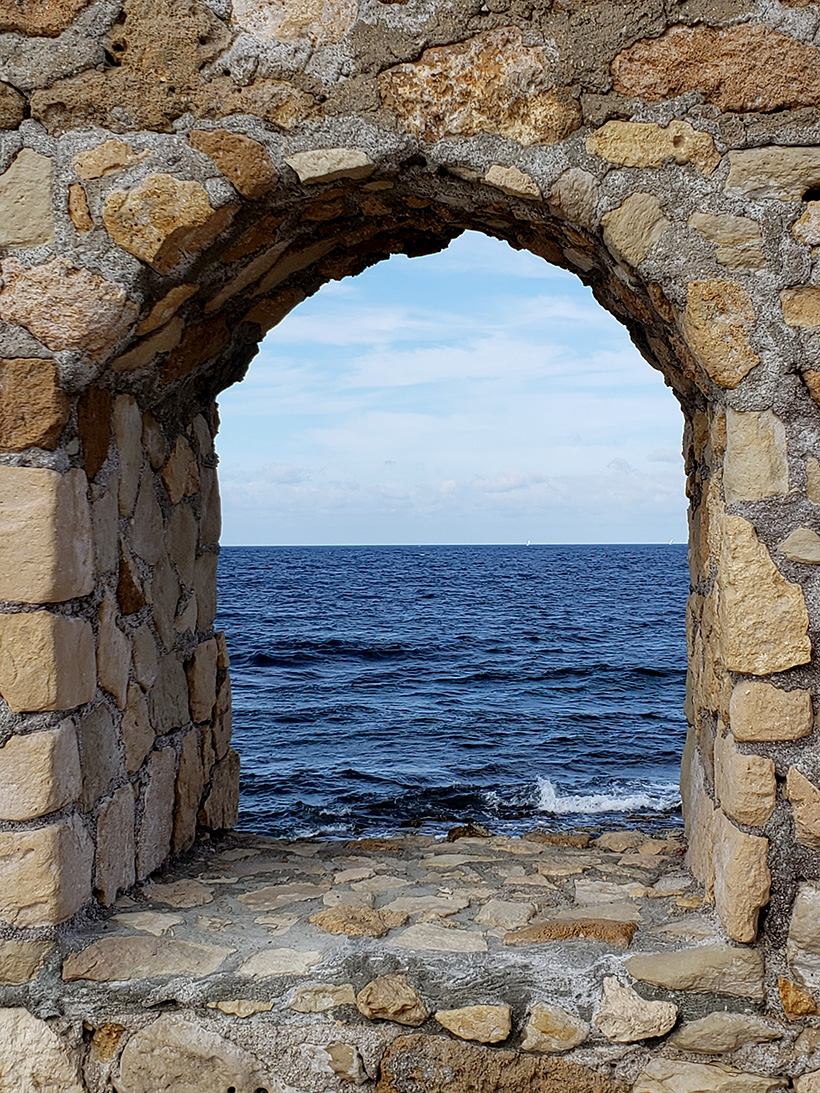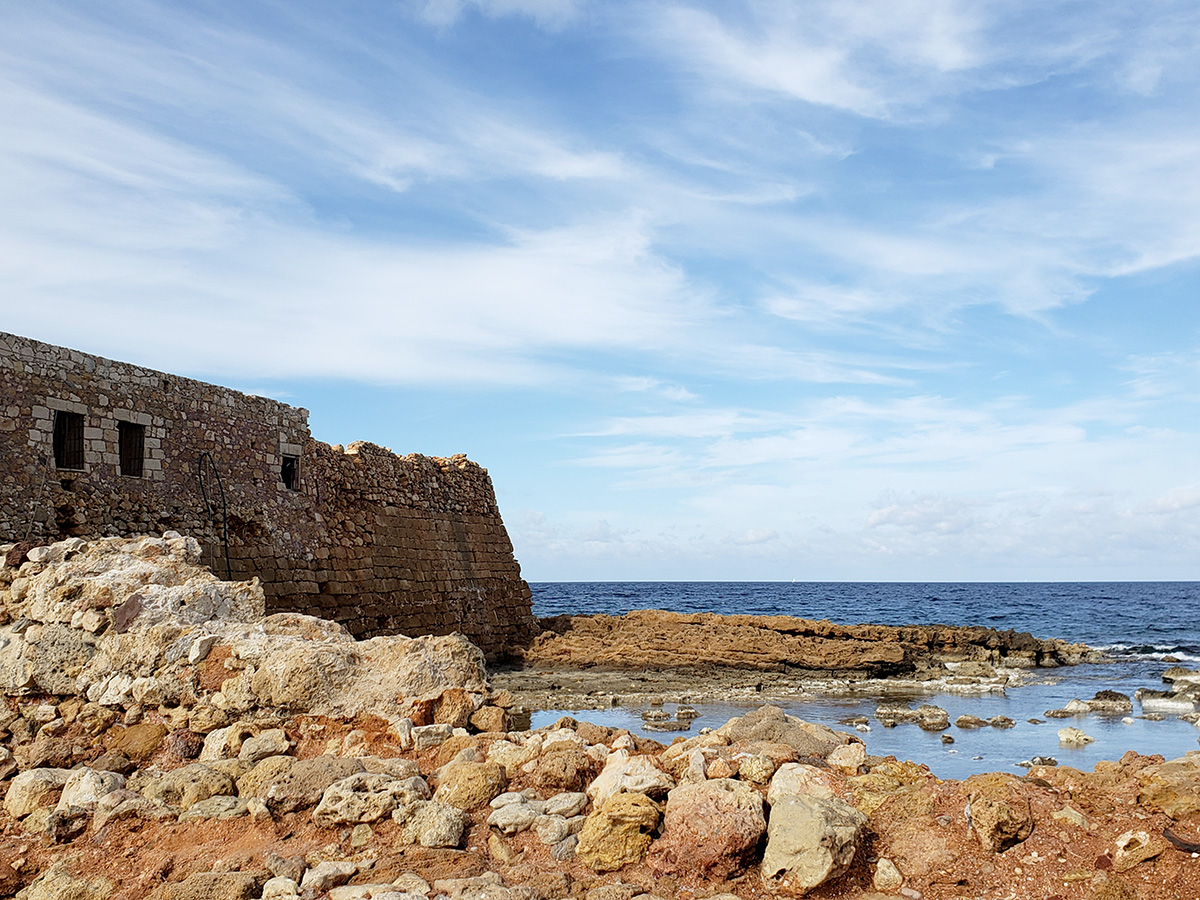 Part way across there is a square stone structure that is part of another old fortification. Apparently this sometimes operates as a café during summers, but it doesn't appear to have been used in recent years.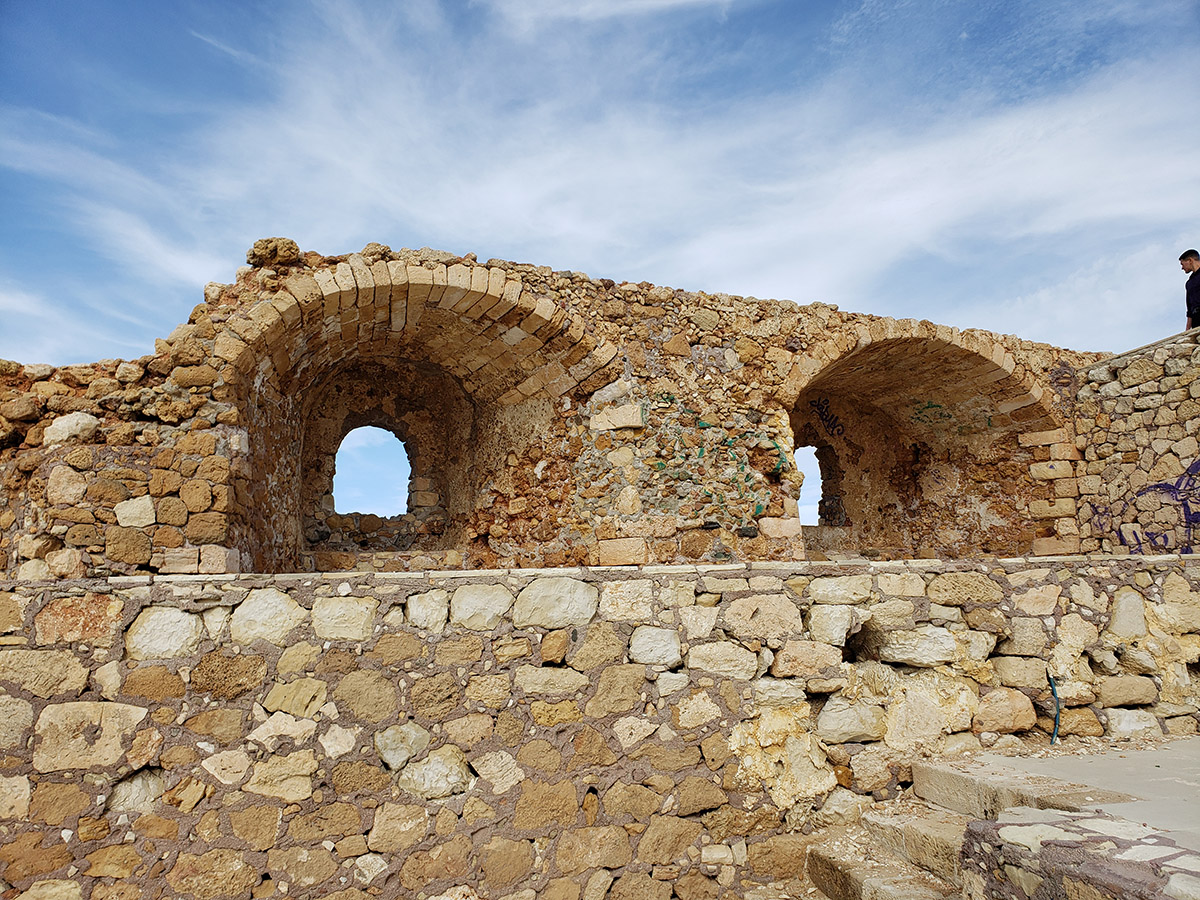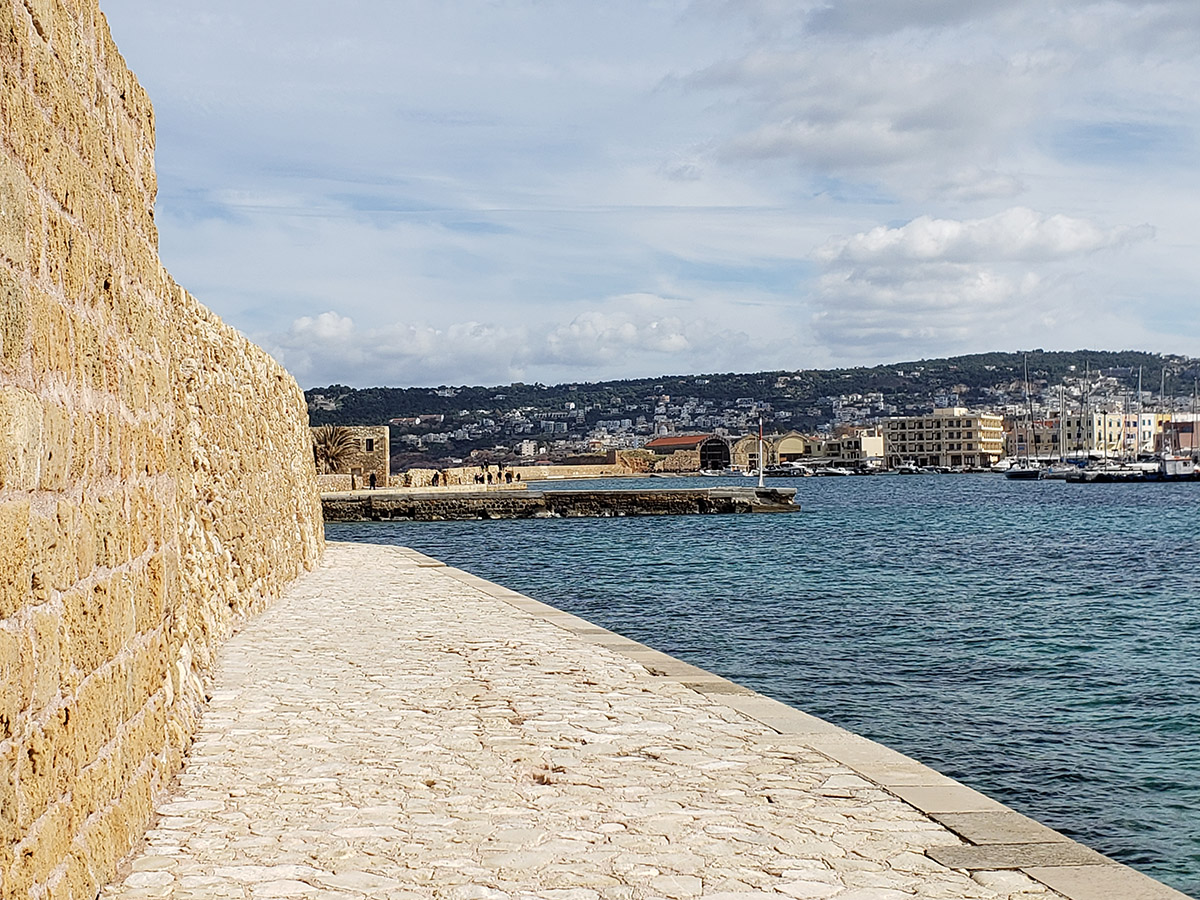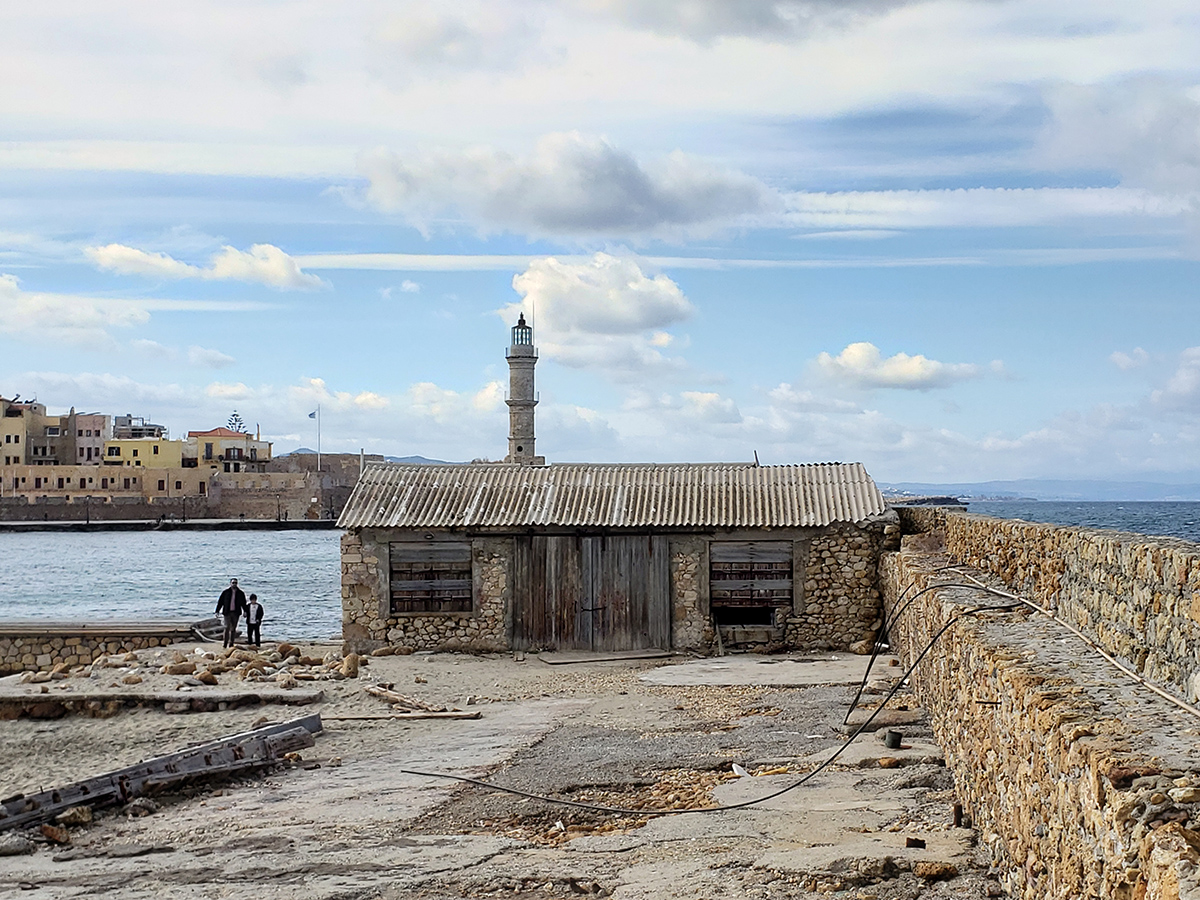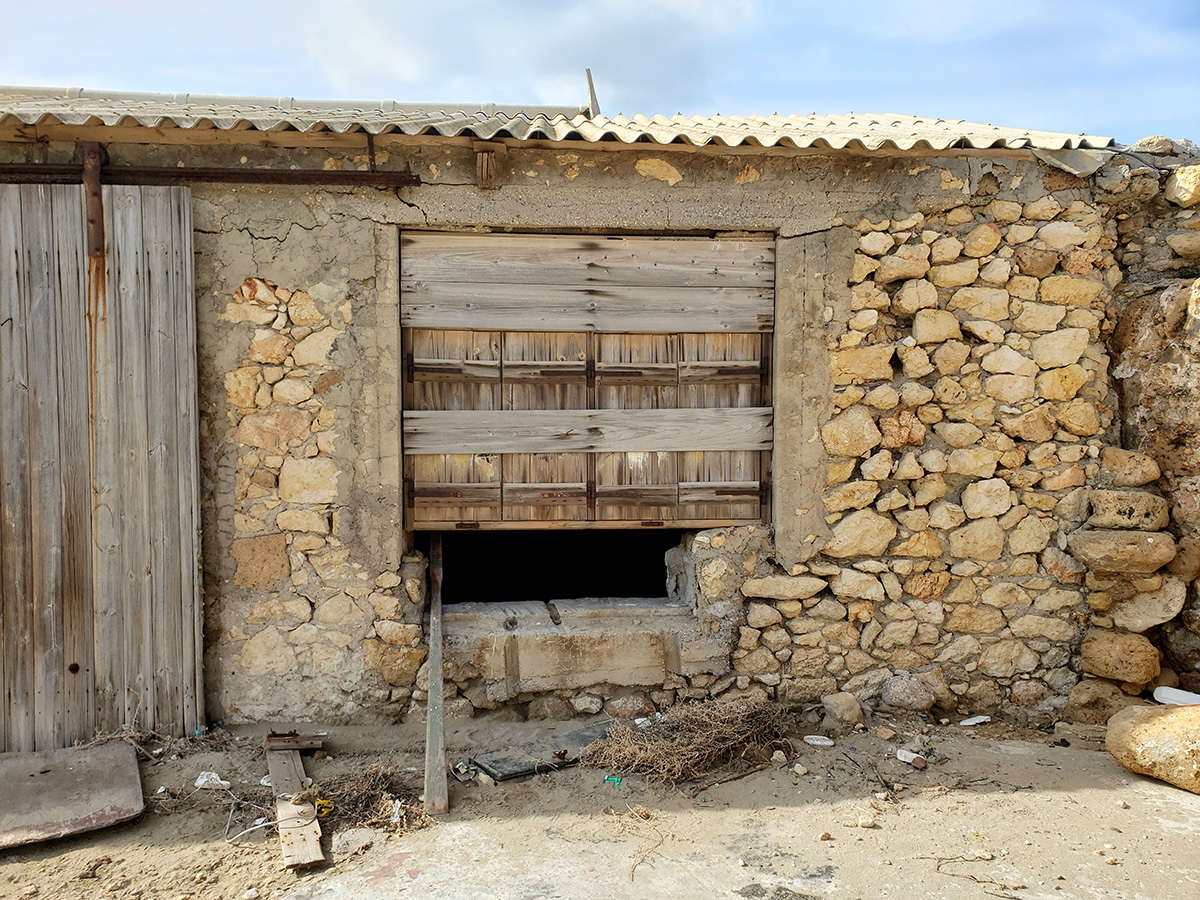 The erosion on the water-facing side of the concrete benches shows how harsh the winds and saltwater can be in rougher weather.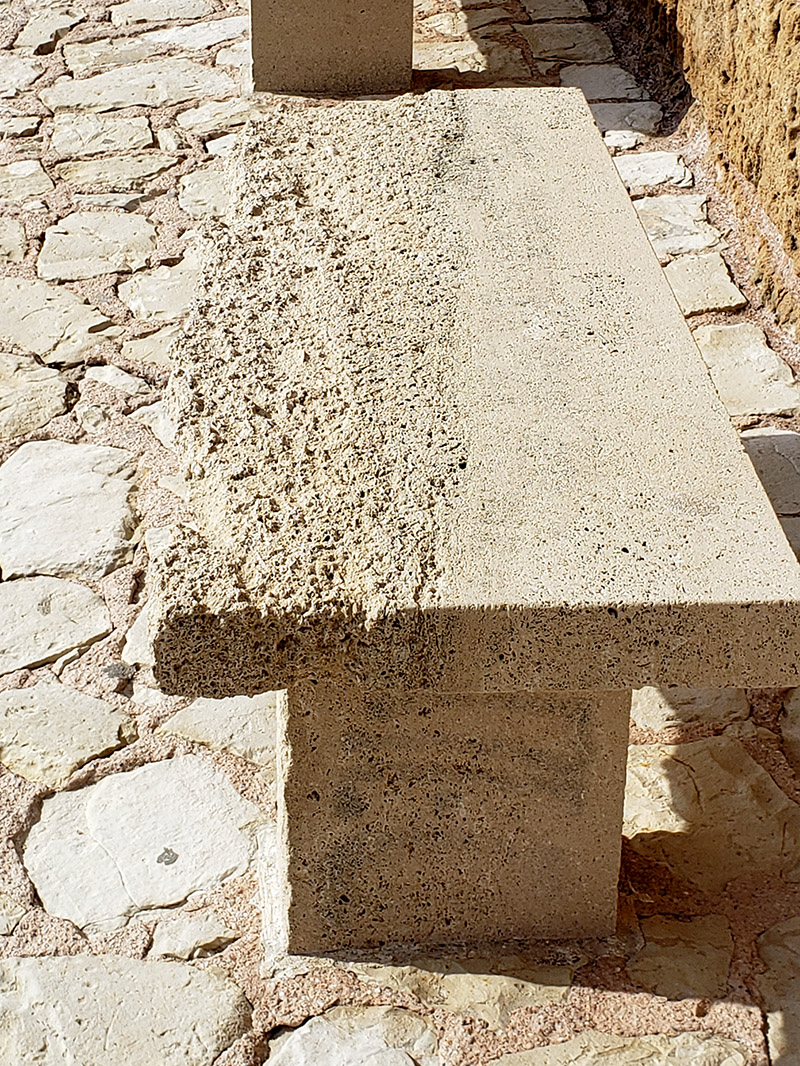 The midpoint of the walk provided great views back to the other side of the Venetian Harbour, where all the cafes and restaurants are located. Behind the buildings, in distance, are the Lefka Ori, or White Mountains that run down the center of Western Crete.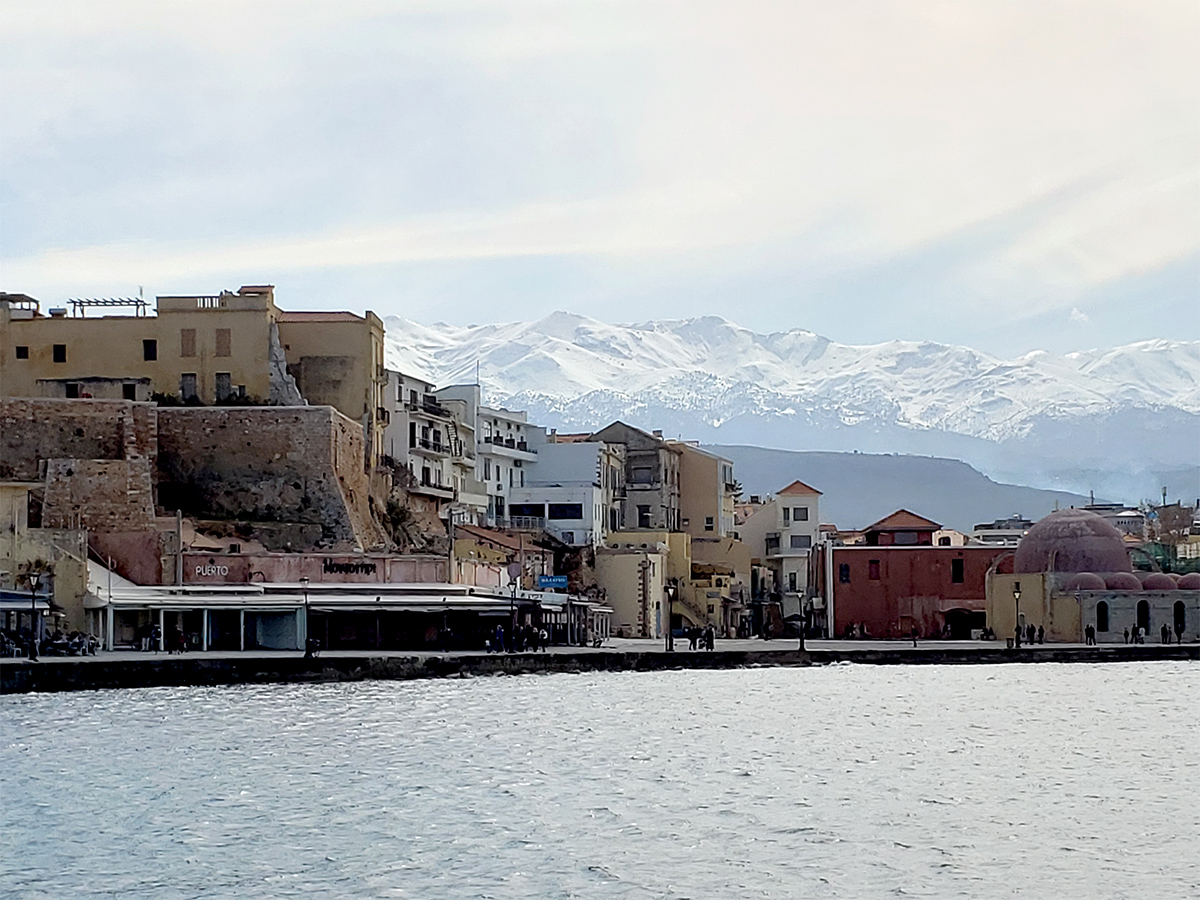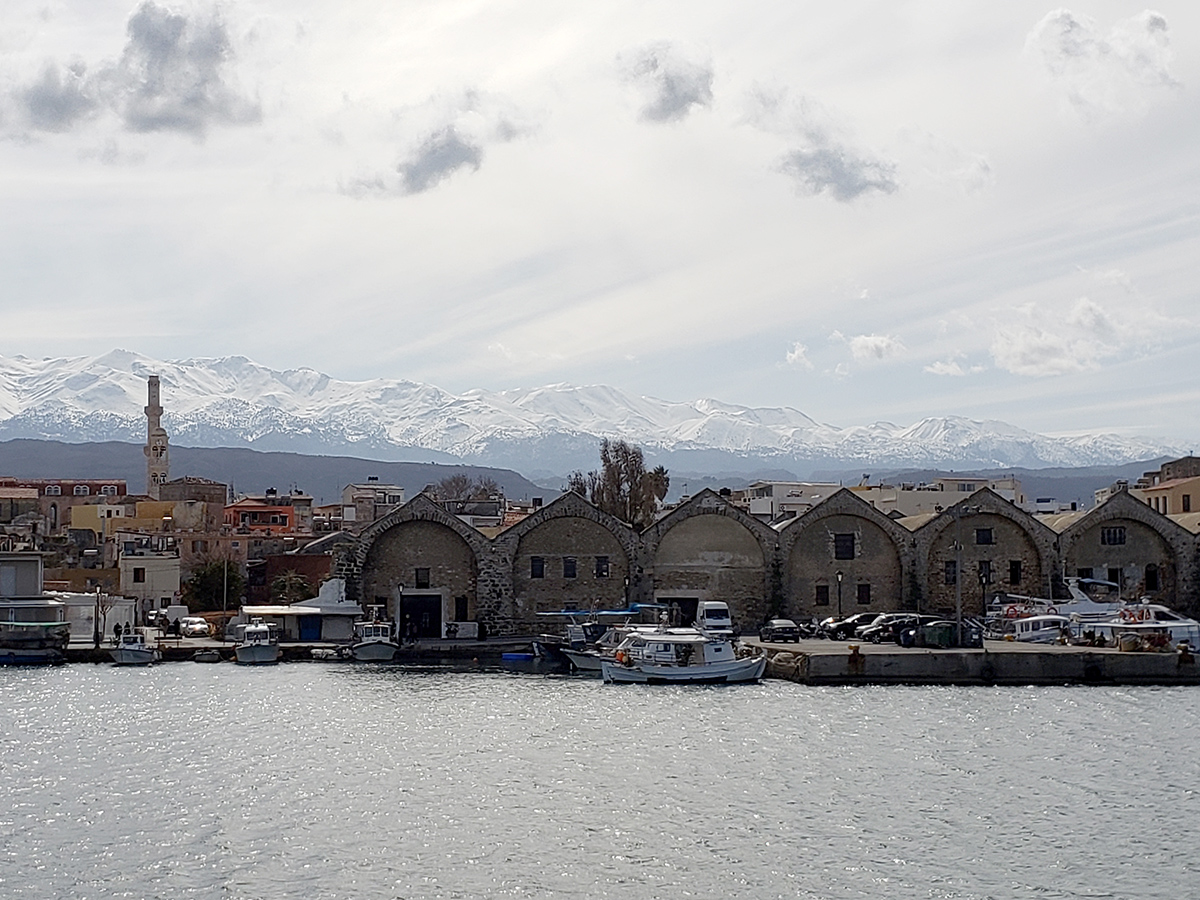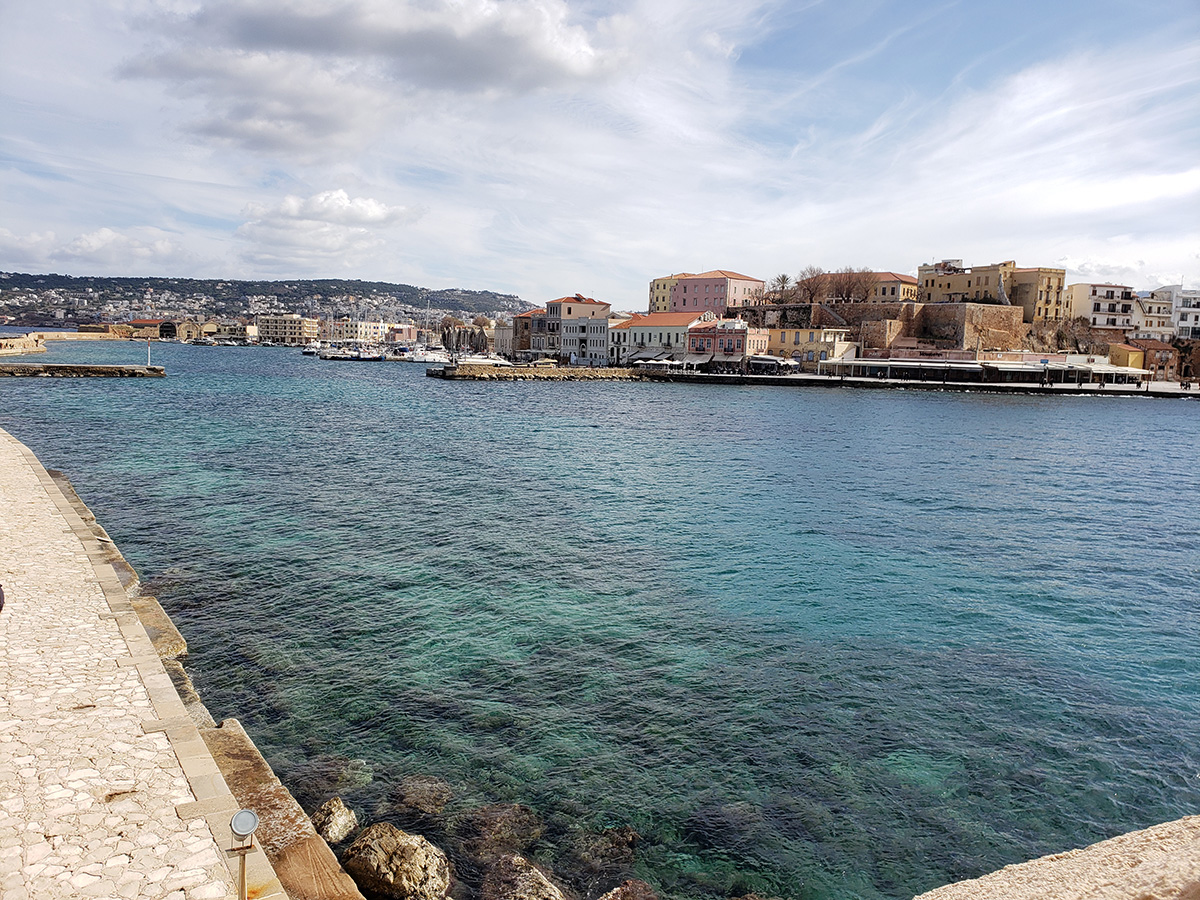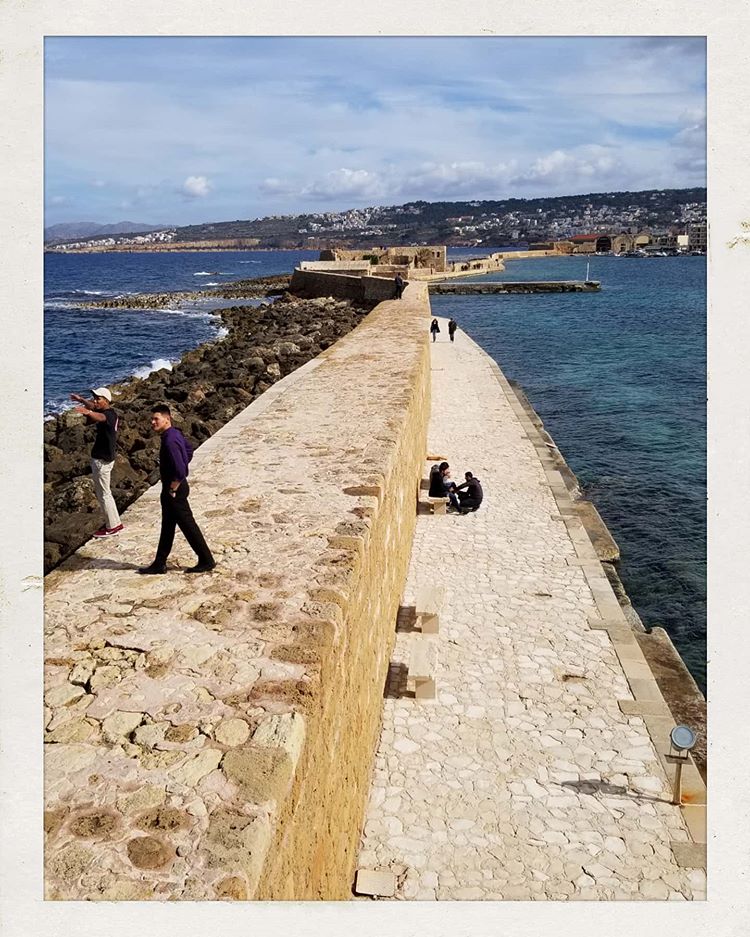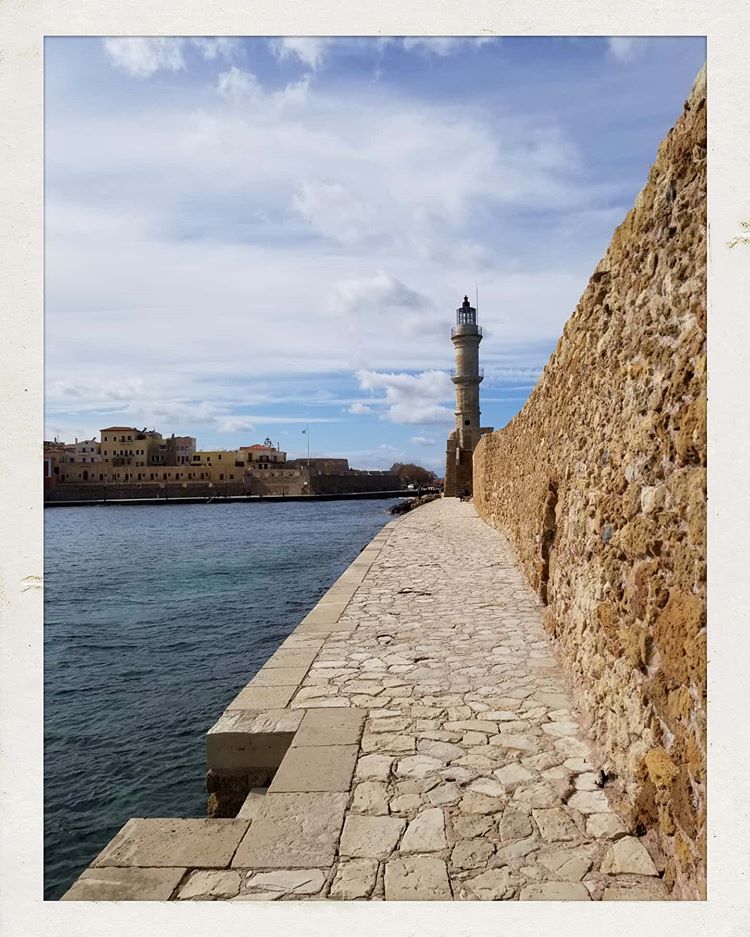 The lighthouse itself was originally built by the Venetians in the 16th century, then rebuilt during the early 1800s when the Egyptian army occupied Chania in support of the Ottoman Empire. This refurbishment gave it a look that is very reminiscent of a minaret on a mosque. Sadly, despite being refurbished again in 2015 the lighthouse was closed so we couldn't enter or climb it. But the journey was most definitely worth the effort.