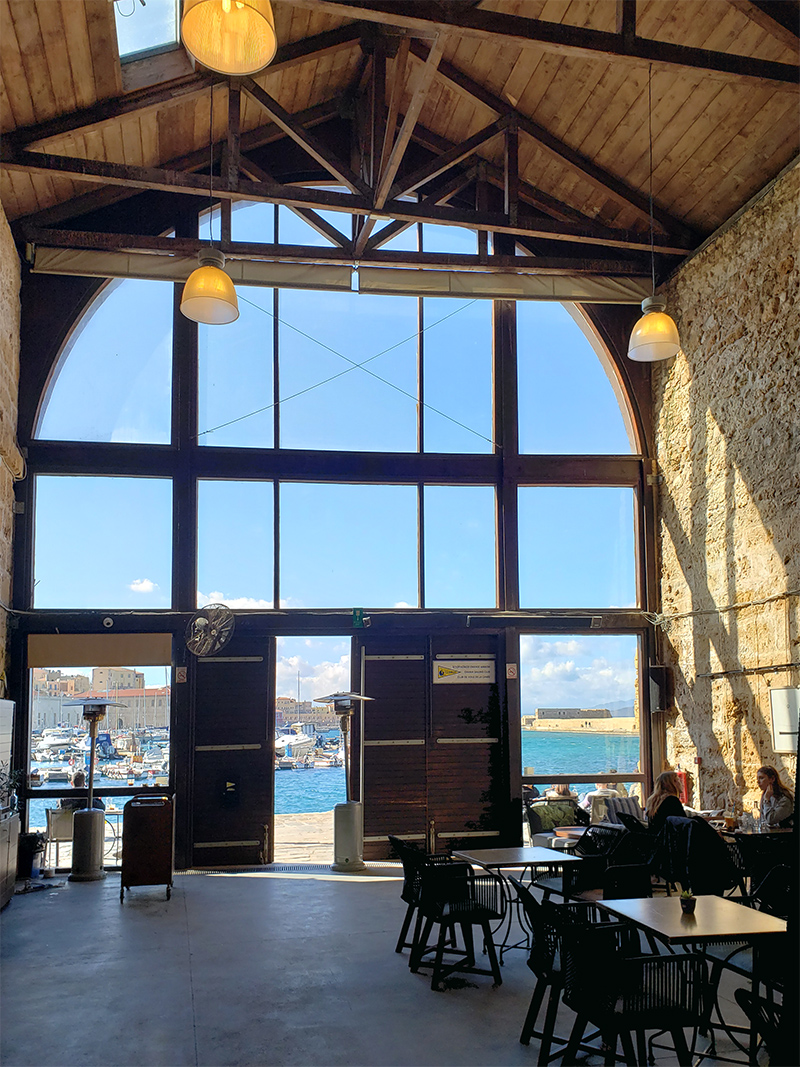 The Chania Sailing Club, formed in 1990, promotes sailing by collaborating with various sailing schools, some of which we saw in action during our visit. Their facilities are housed in a huge Venetian warehouse at the end of the harbour, where the club also operates a very nice café and bar that is open from morning til very late.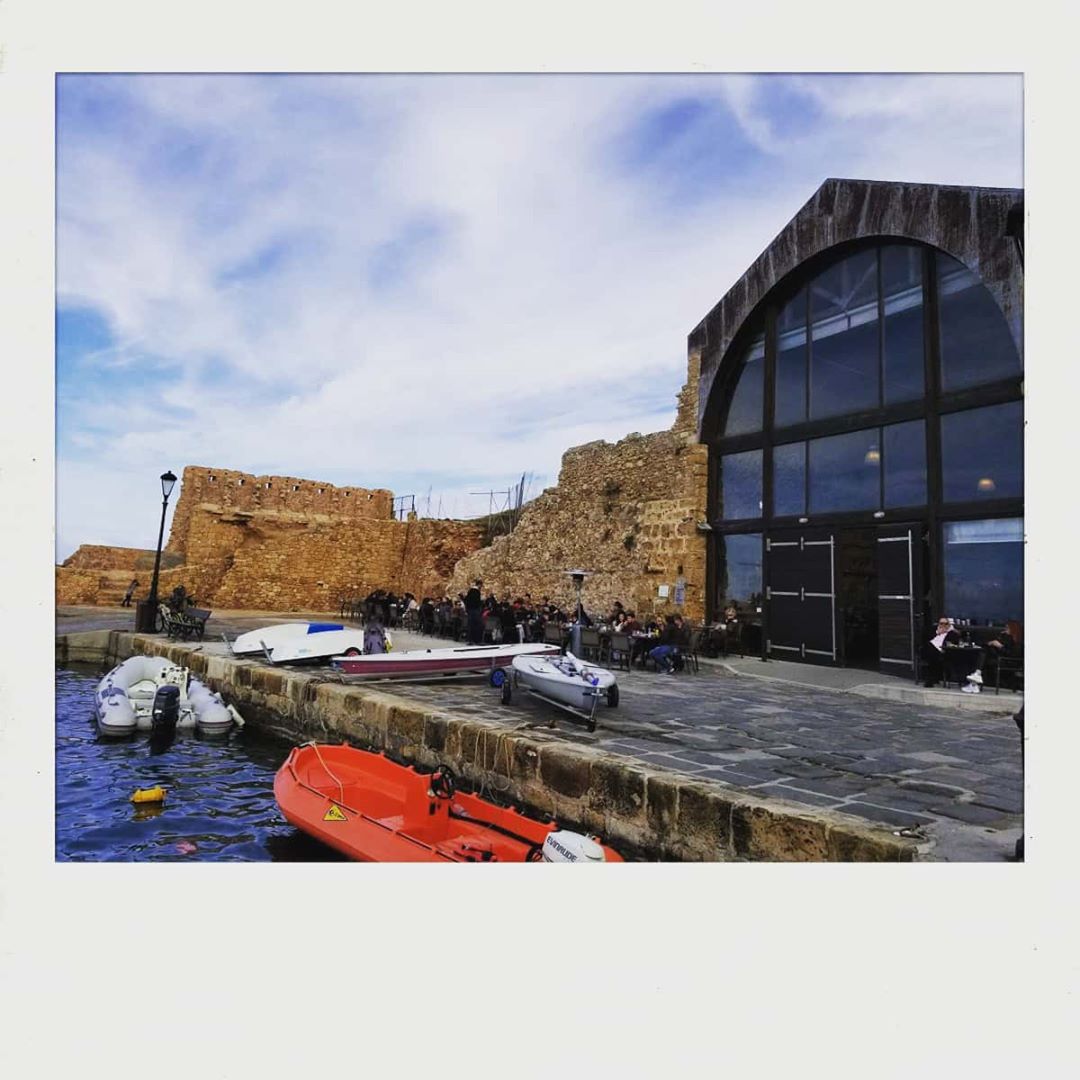 We went by for a late brunch / early lunch during our stay. I could not resist the English breakfast, usually the sign of a tourist trap. I wanted something a bit different and they did a very nice job. Josie went with a large stack of pancakes. We also got a multi-level tray of various breads and spreads.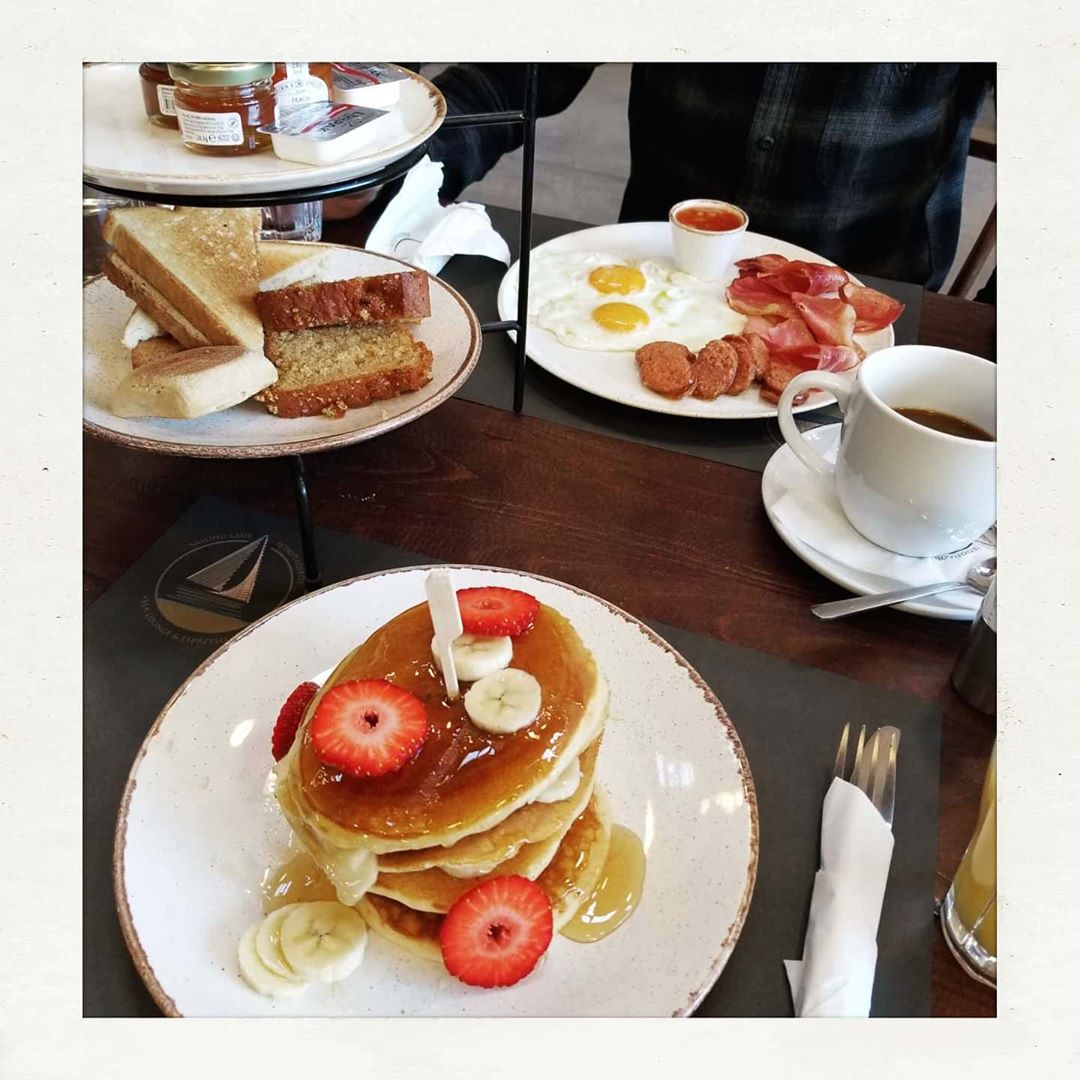 In large interior space is beautifully renovated, and the club uses it to store some of the excess training sailboats in the low season.