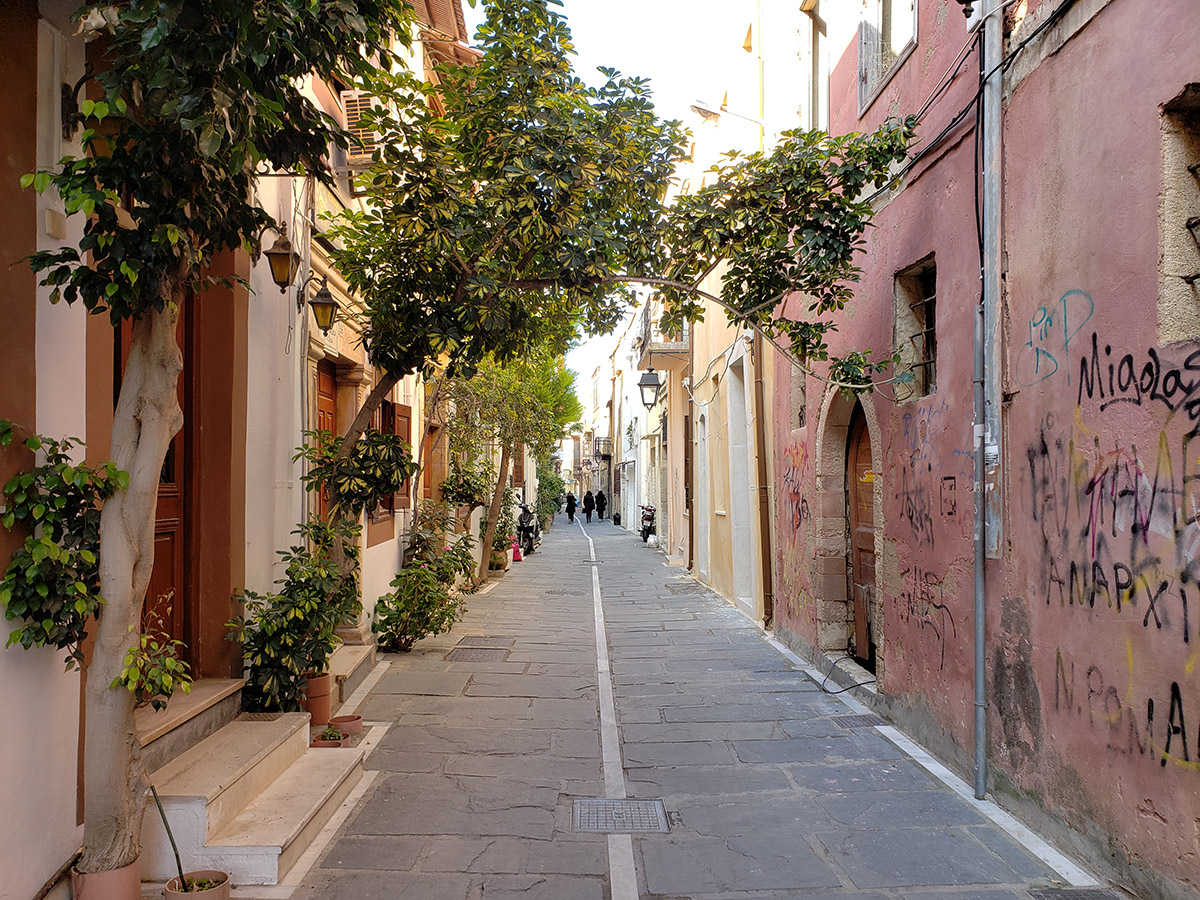 Away from the Venetian Harbour and the beach we wandered the narrow streets of Rethymno's old town. We found them quiet, and aside from a few discreet new boutique hotels the area is not as entirely devoted to tourism as the old town in Chania.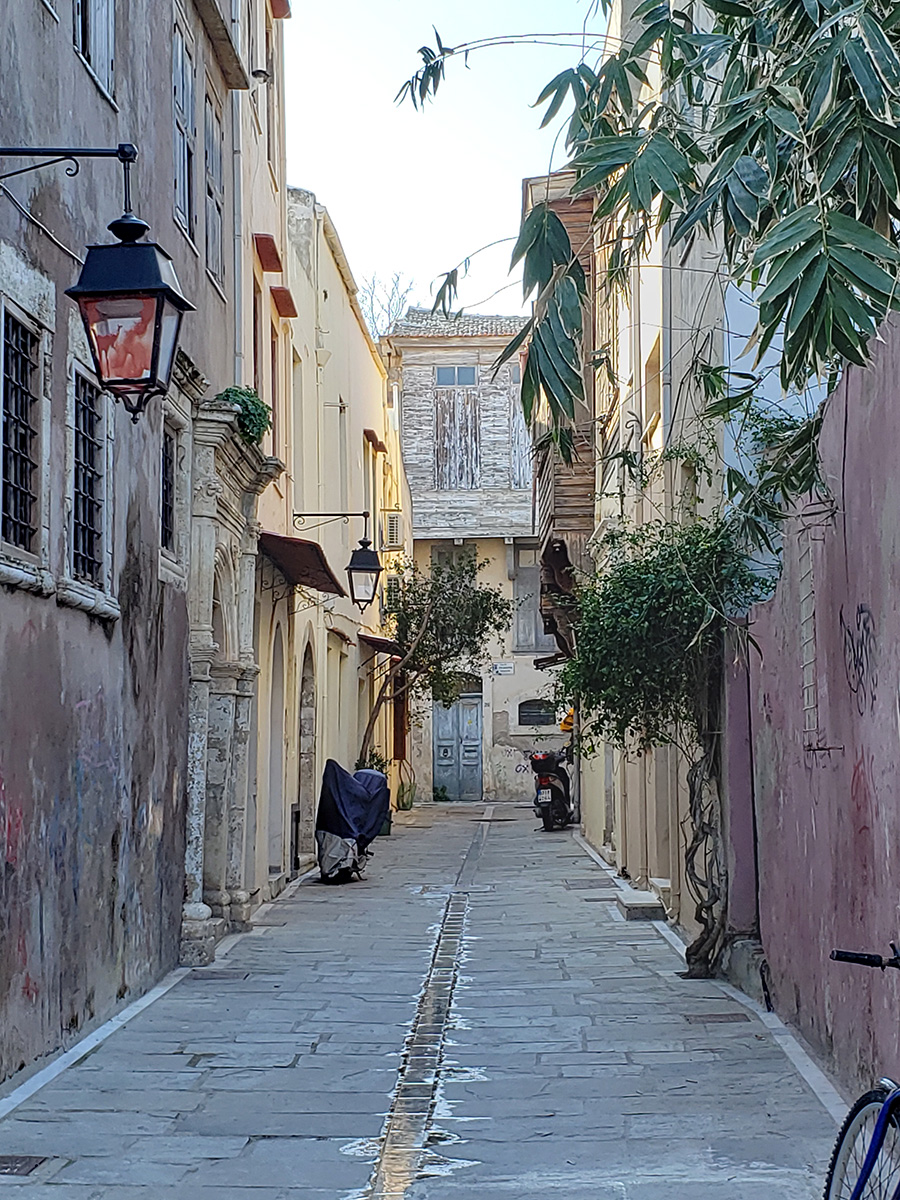 Scooters and motorcycles fit these tiny streets better than cars, though their noise and exhaust becomes tiresome for everyone else. Greece has cracked down with surprising success on indoor smoking: will these things be next?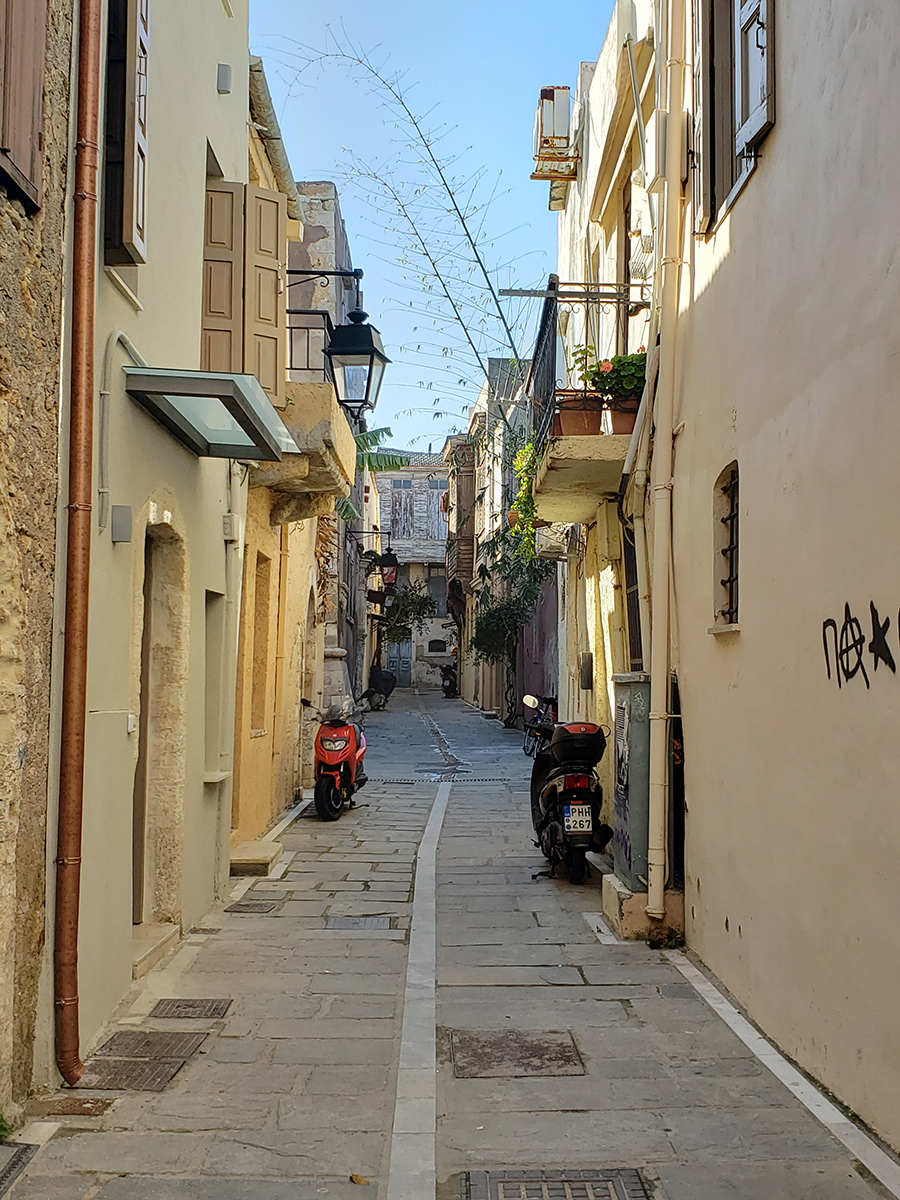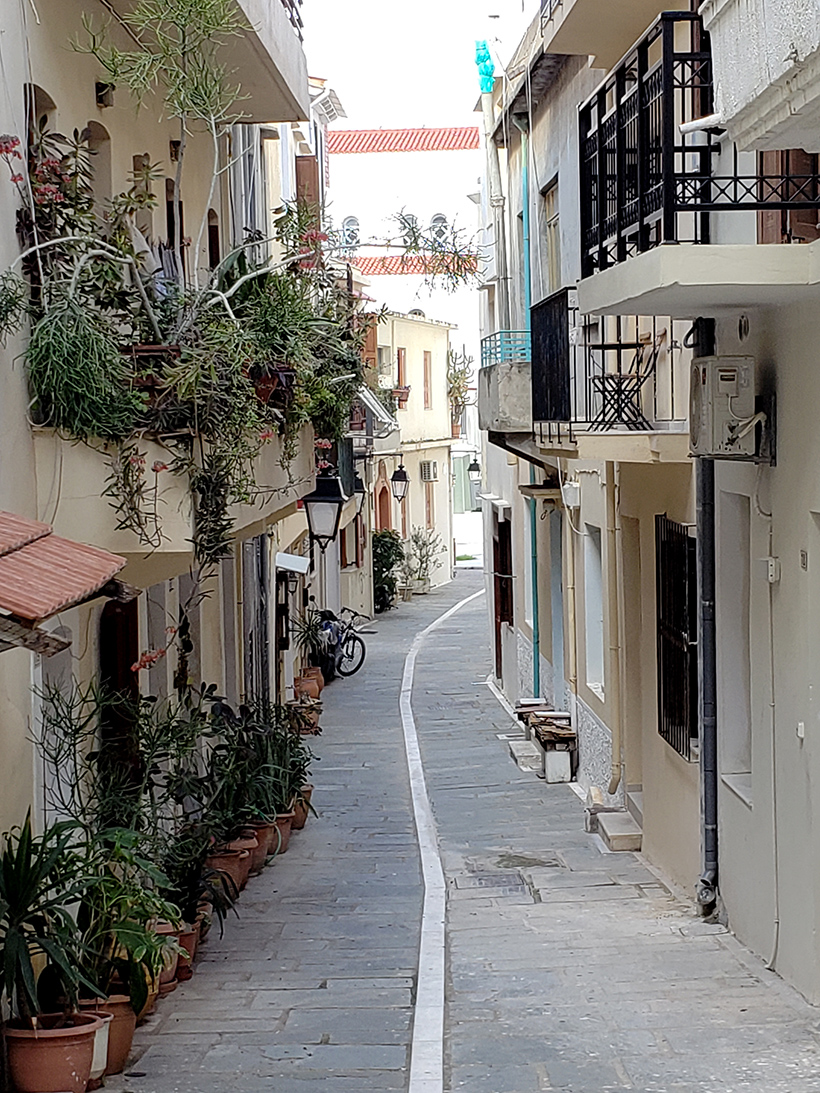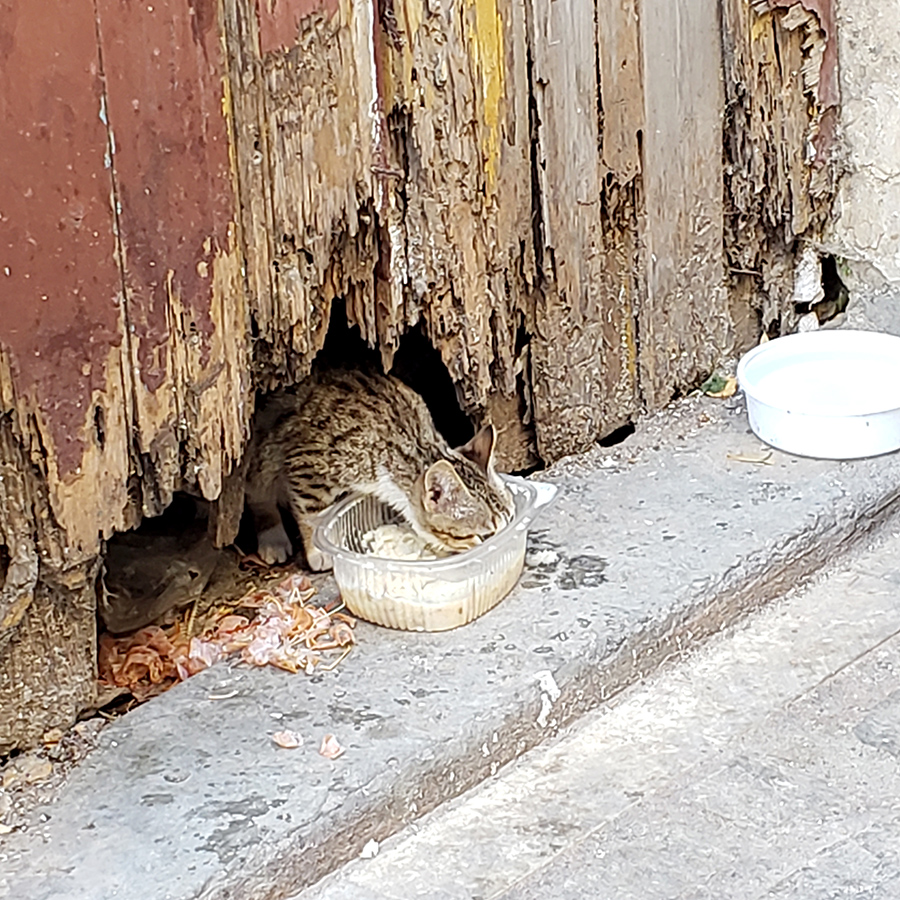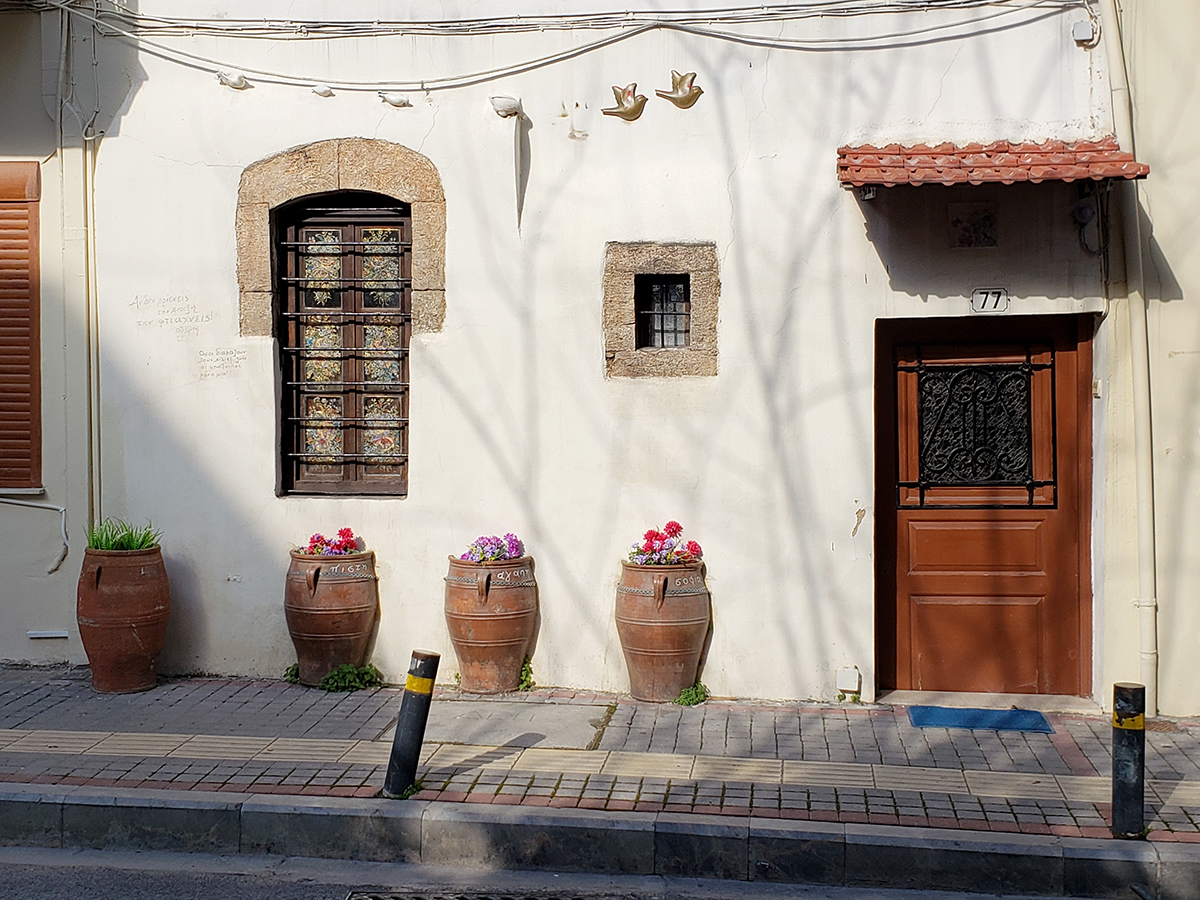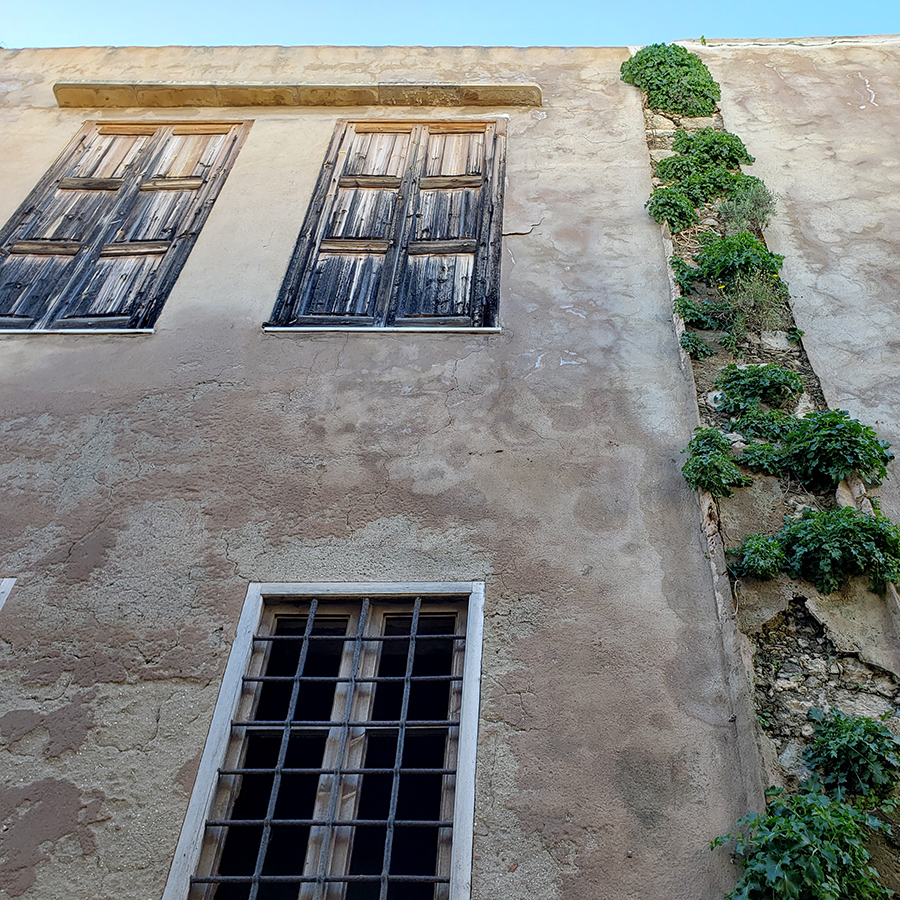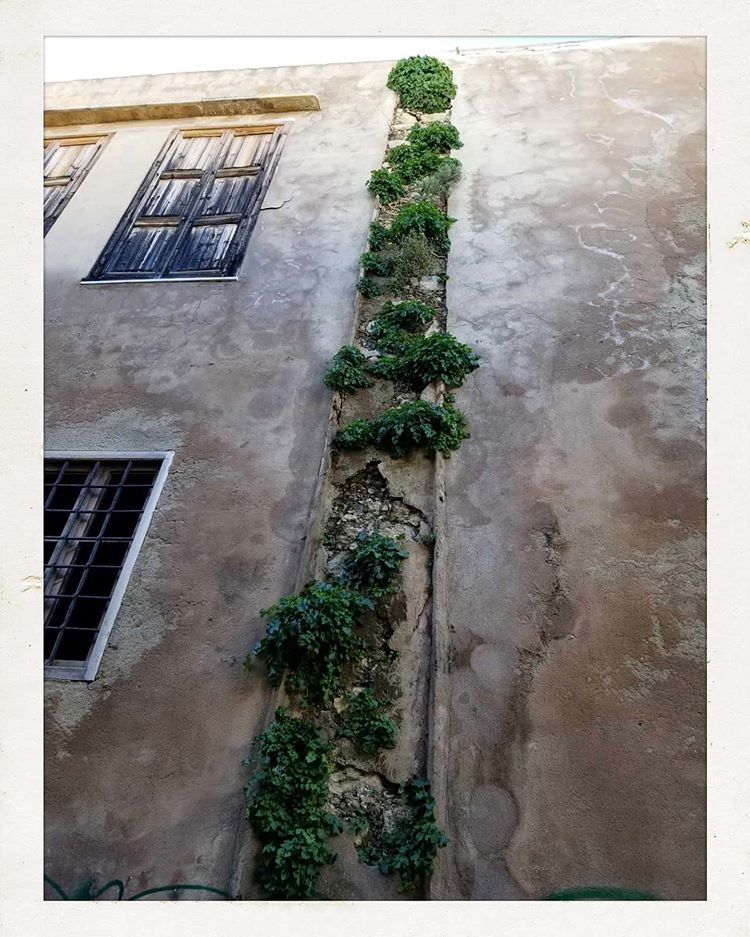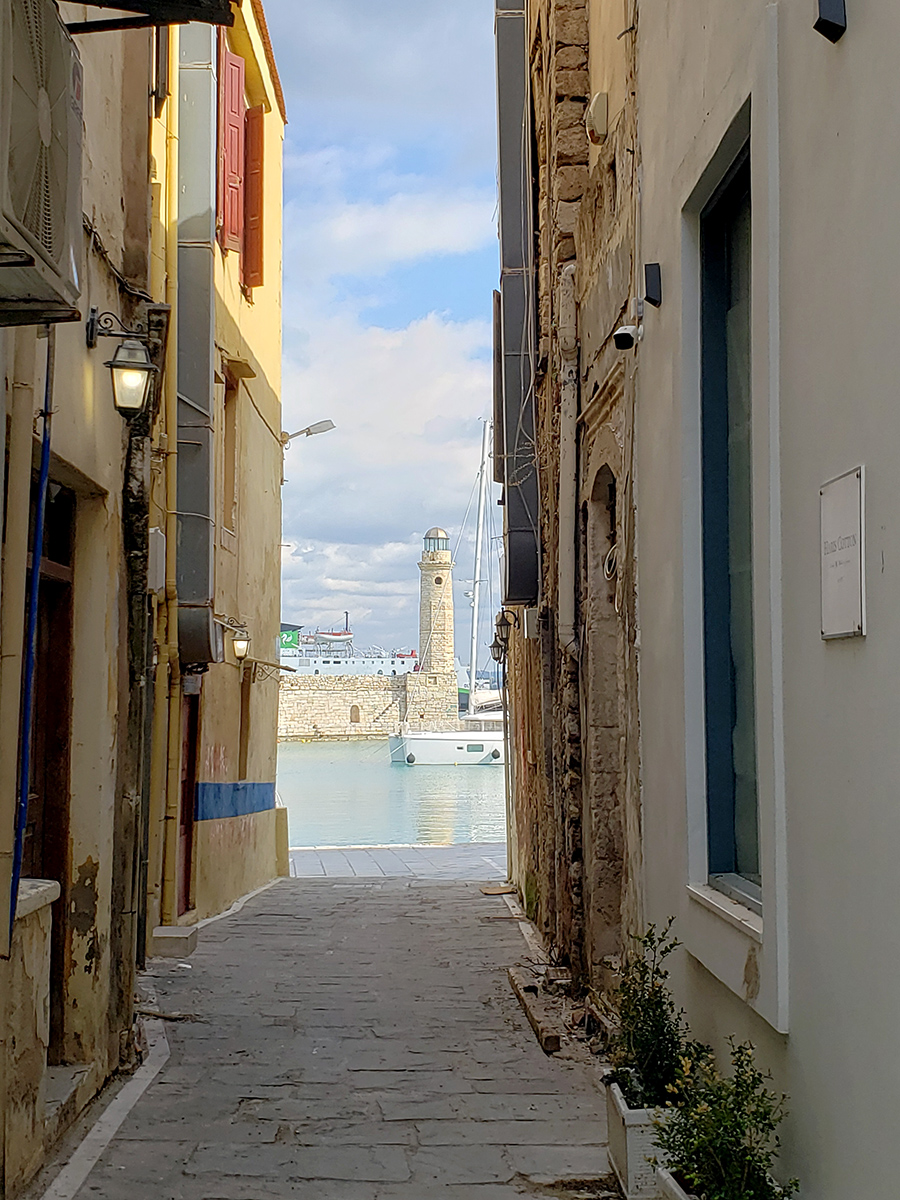 We noticed several older buildings around Rethymno with projecting balconies, reminiscent of the Maltese balconies we saw in Valletta in 2019. Strangely we didn't notice any in Chania, only a short distance west; perhaps they just haven't survived the more recent gentrification in that city.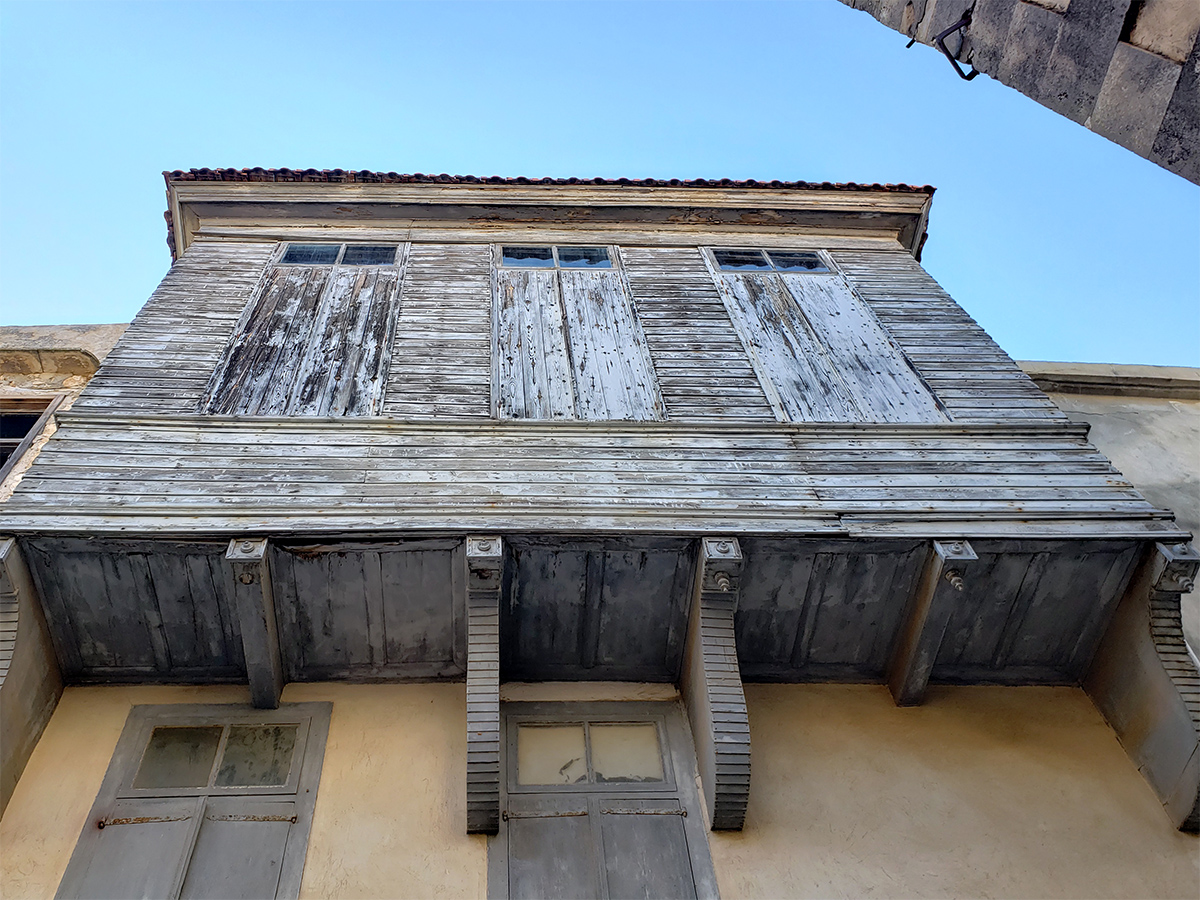 There are also a number of extremely ornate Venetian-style doorways. Many were in poor condition and starting to crumble. This adds atmosphere and interest, but I'm also concerned that if these historic buildings are not maintained properly they will eventually be lost forever.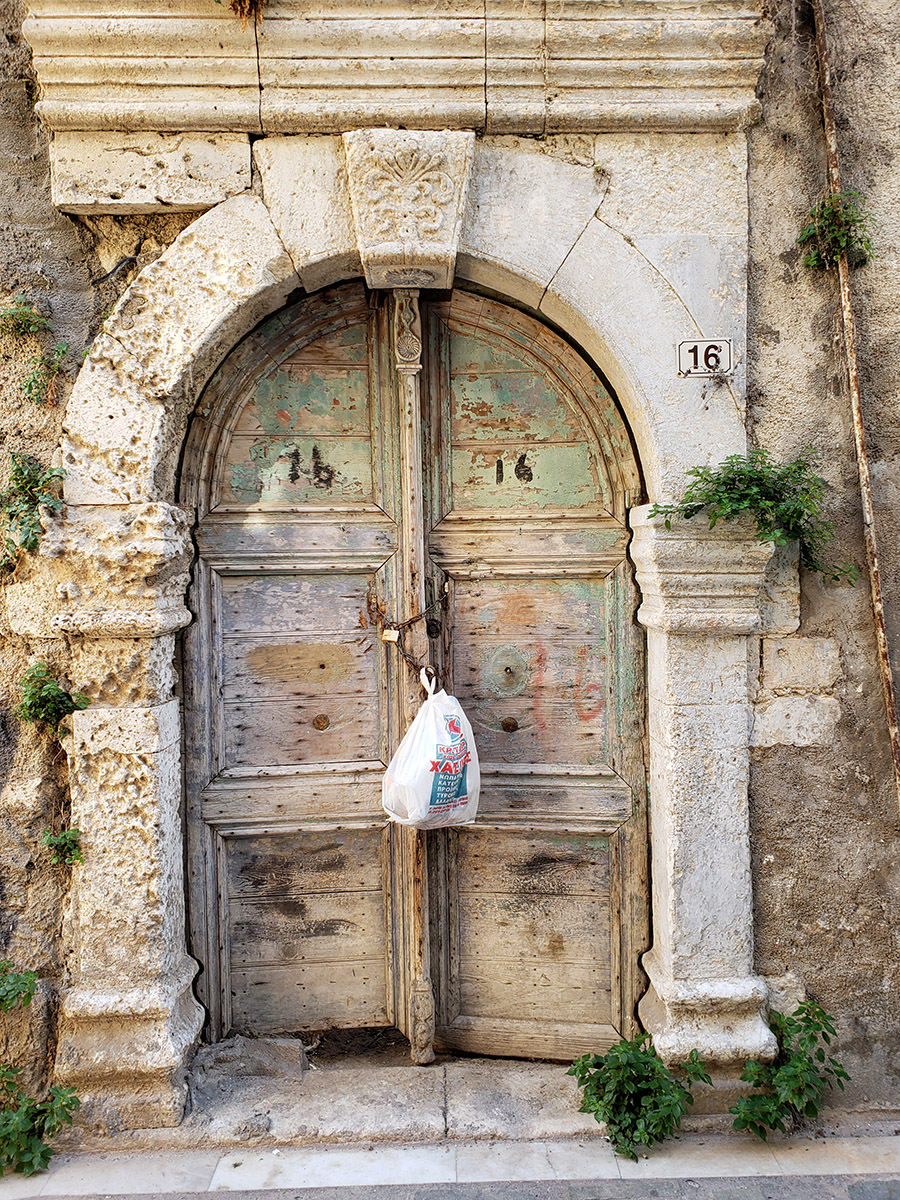 This next doorway was very large and located on a narrow street, meaning that I couldn't get back far enough to fit it into one photo. So I took three photos — top, middle, and bottom — and rejoined them in Photoshop with decent results.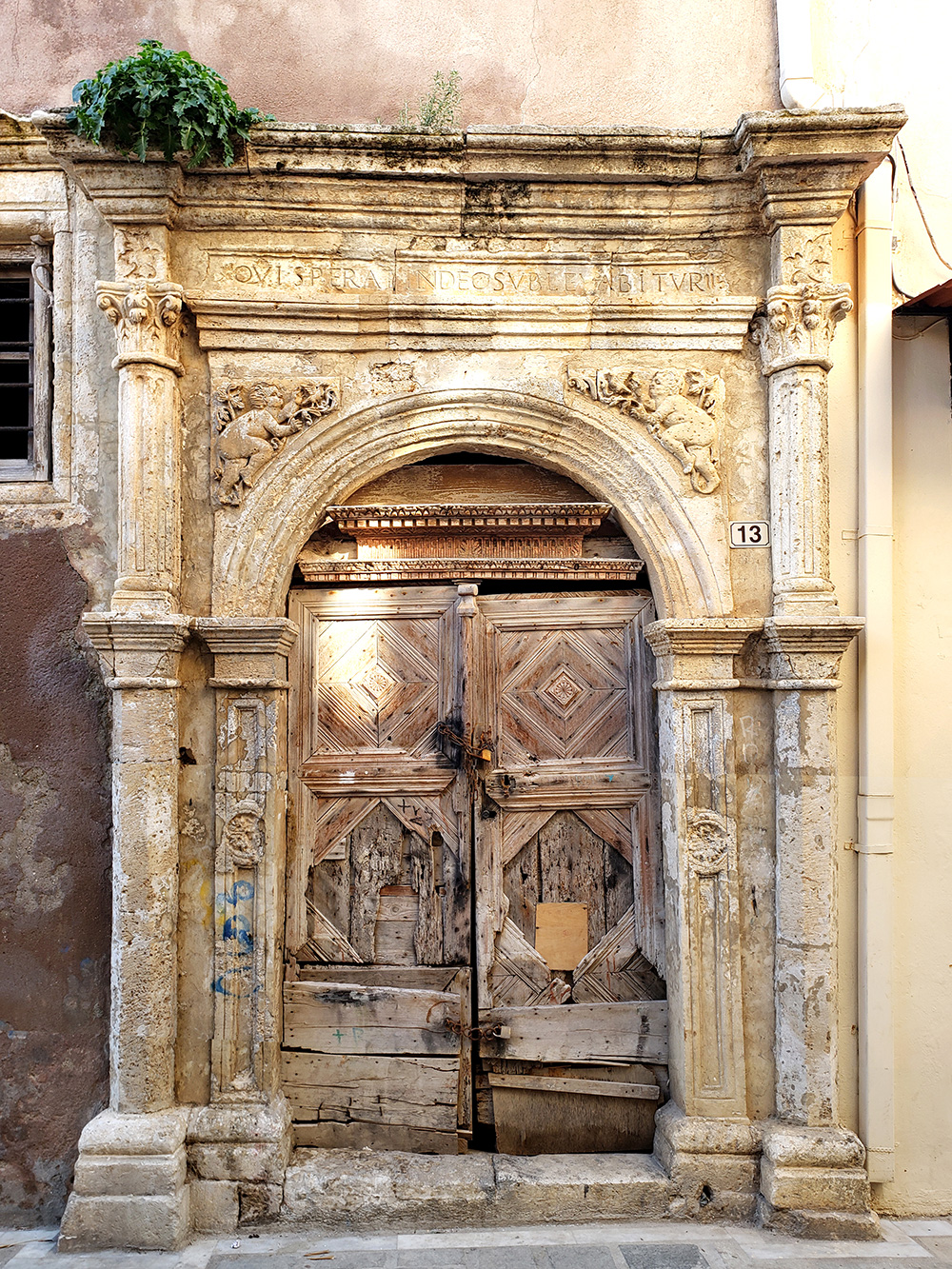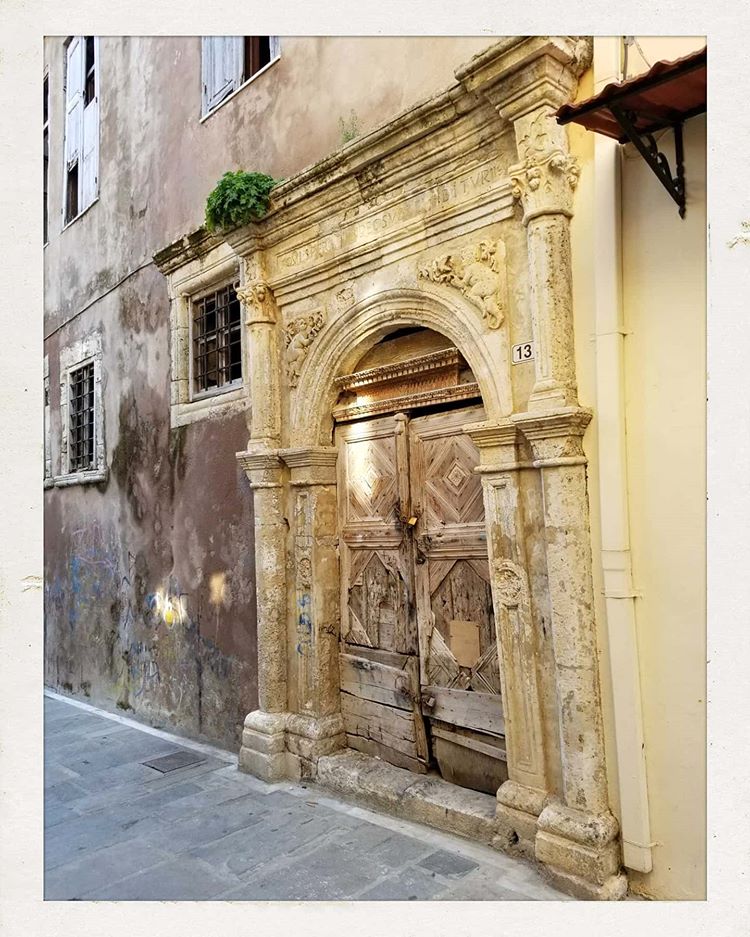 It's no Exarchia, but Rethymno is not immune to the graffiti of Greece.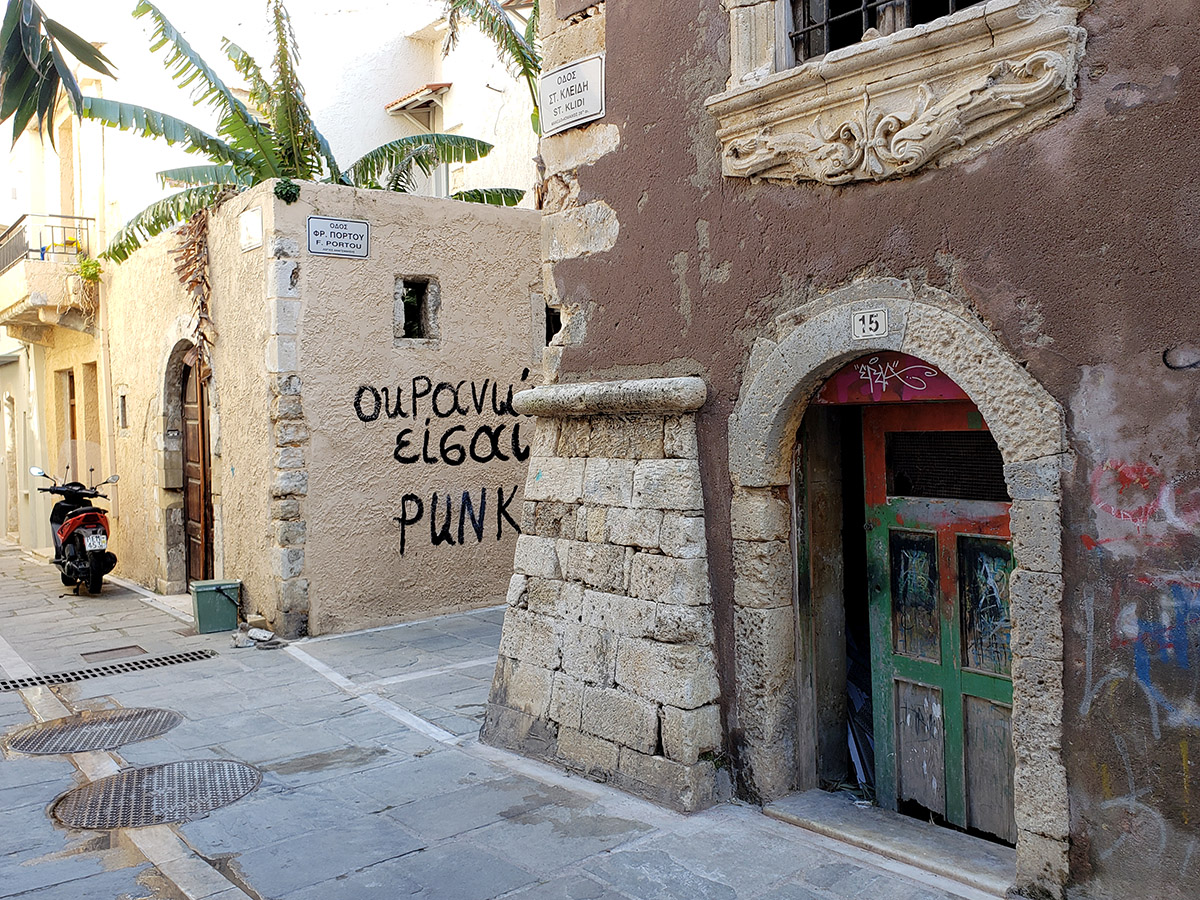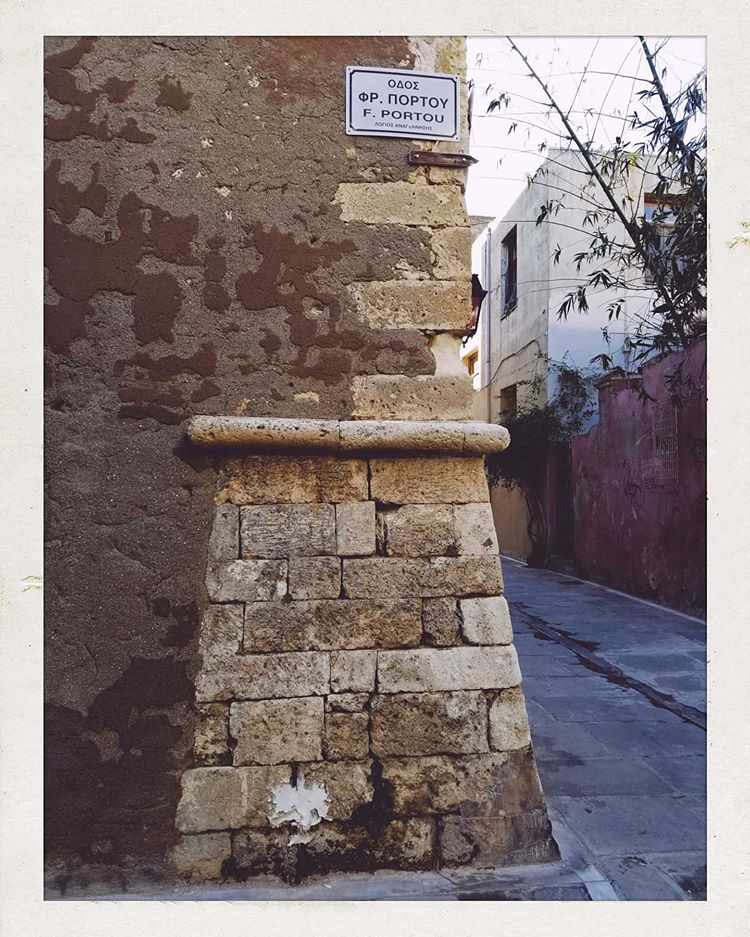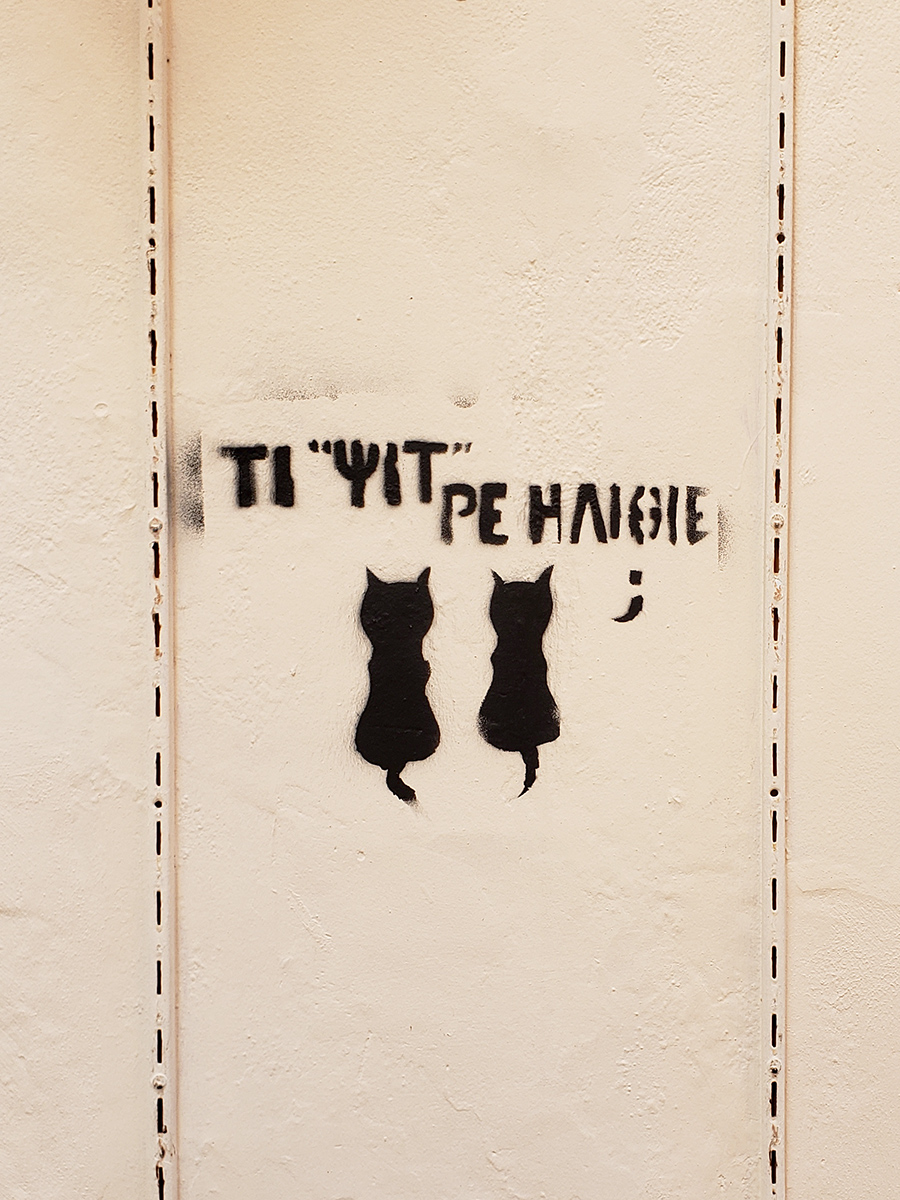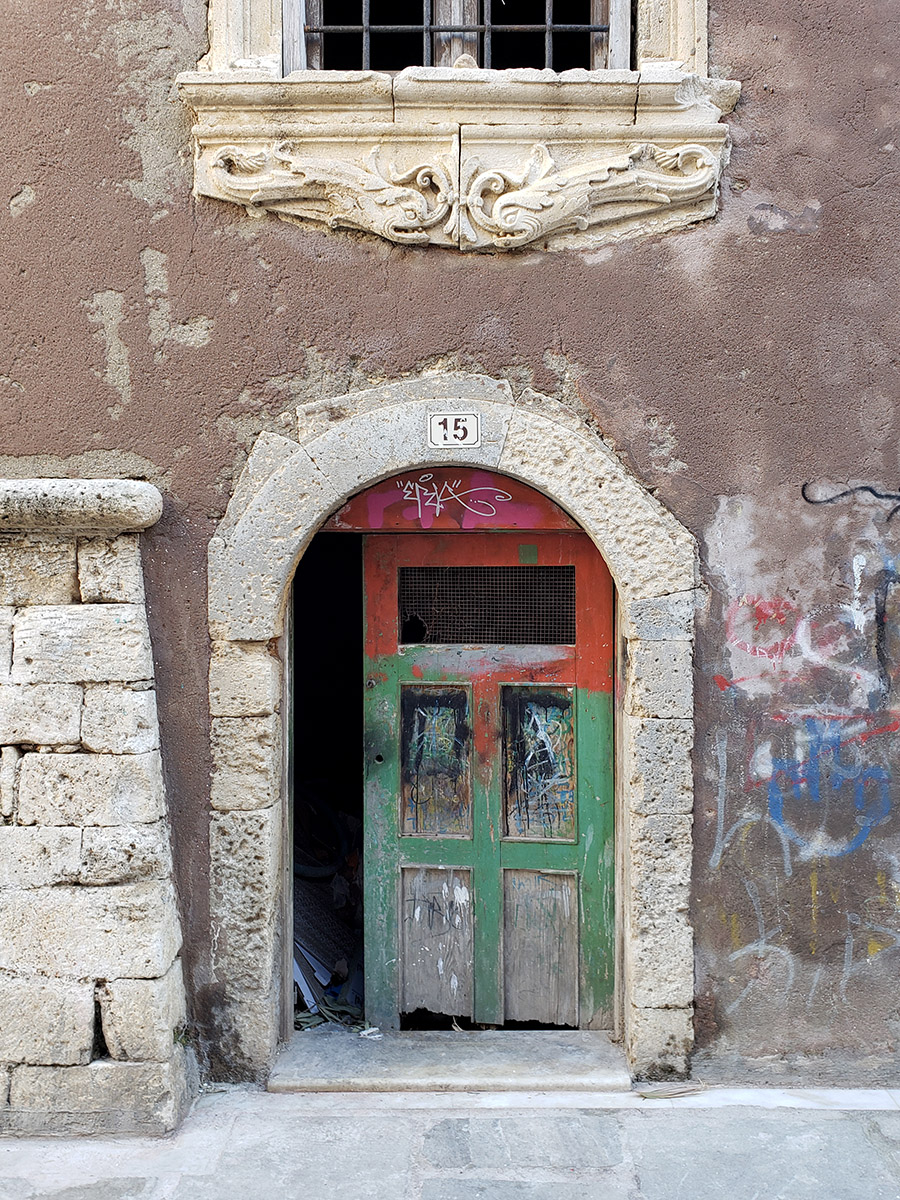 We came across this tiny traditional bakery. It was closed on a Sunday but it had more character than any bakery ever conceived, with hand-painted signage and breads in the shape of exotic animals.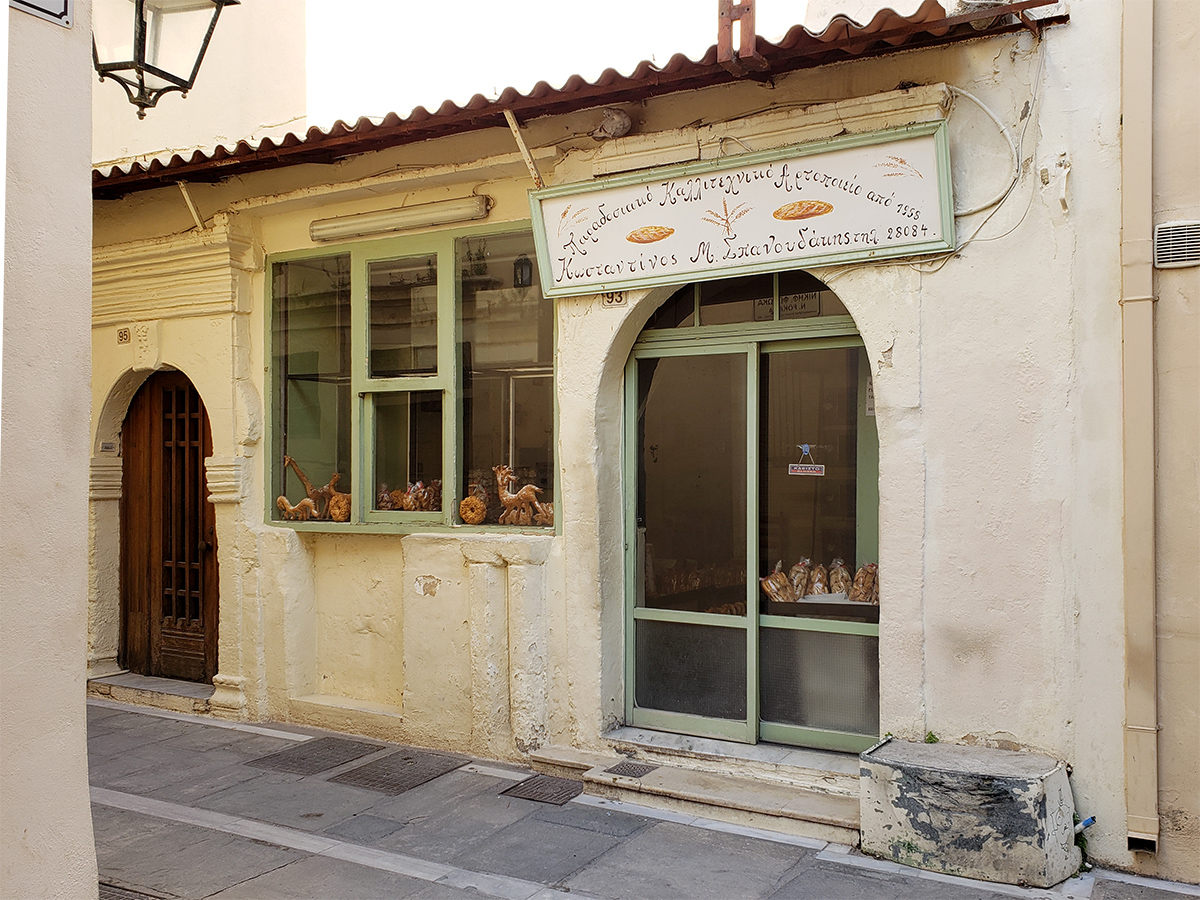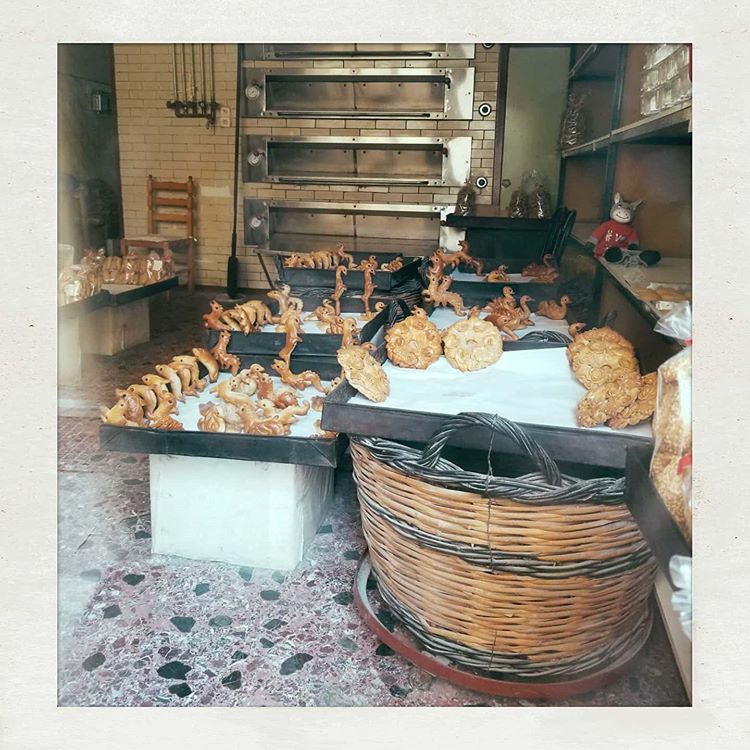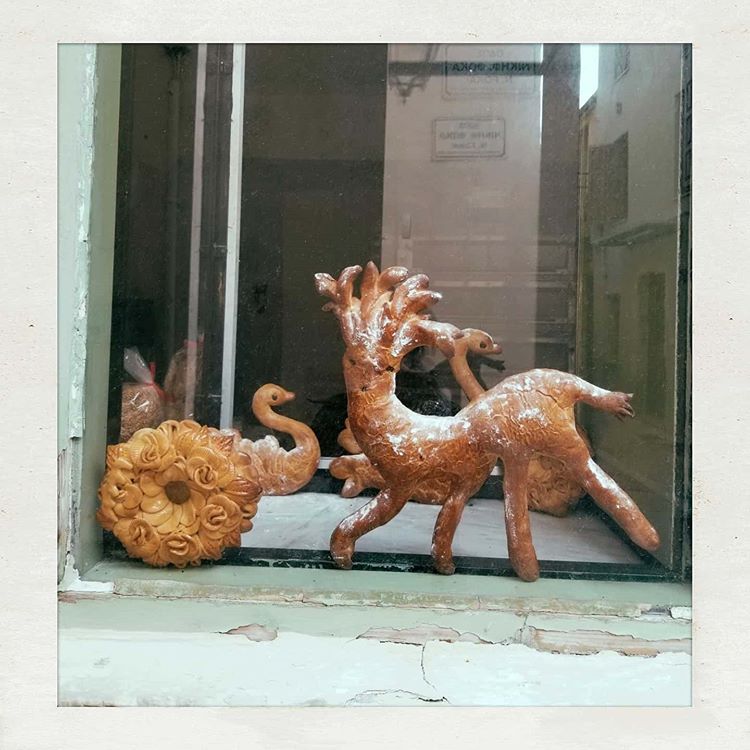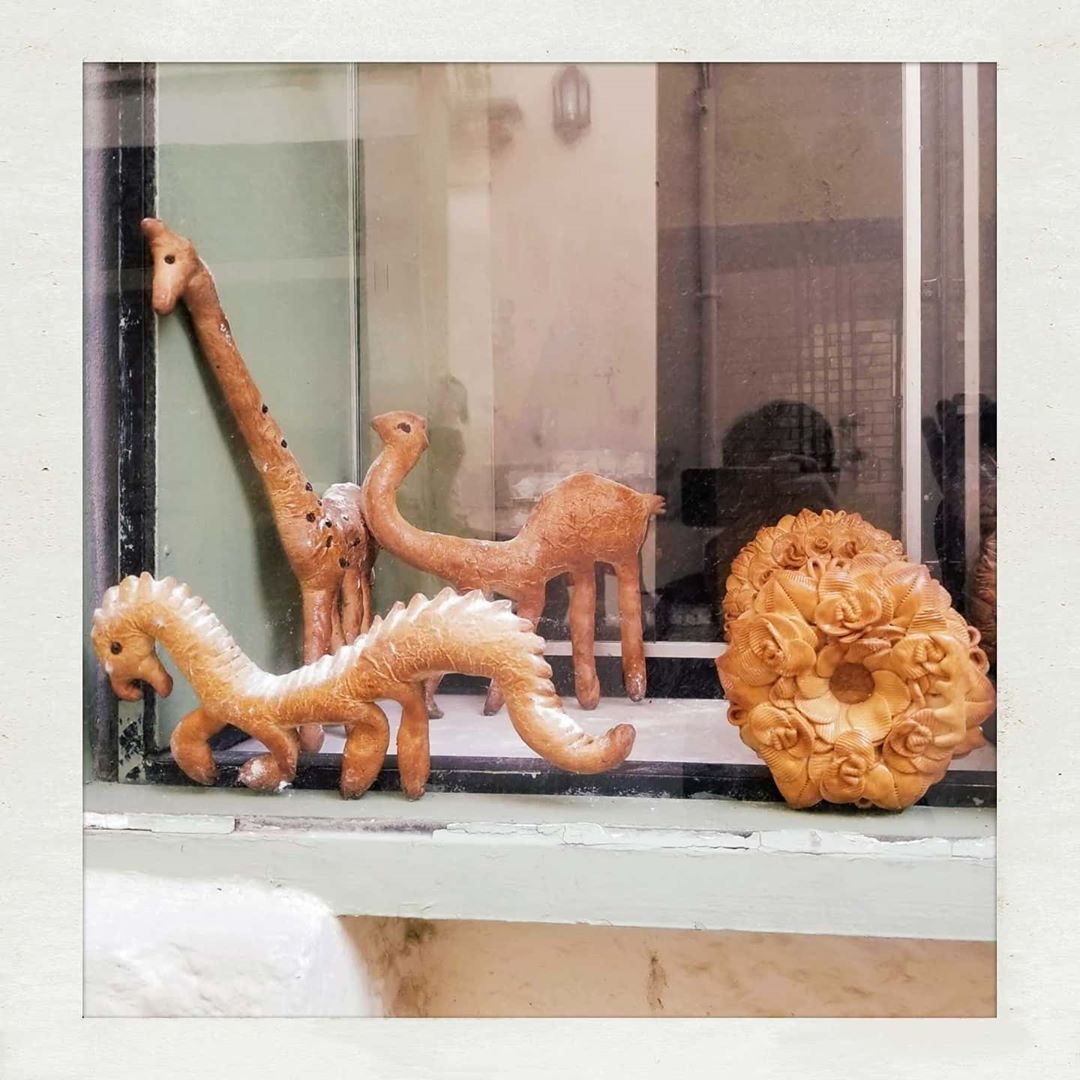 On Google Maps this bakery is plotted simply as "Bakery since 1958" and, predictably, the reviews are great. I have one more reason to return to Rethymno: to eat a giraffe.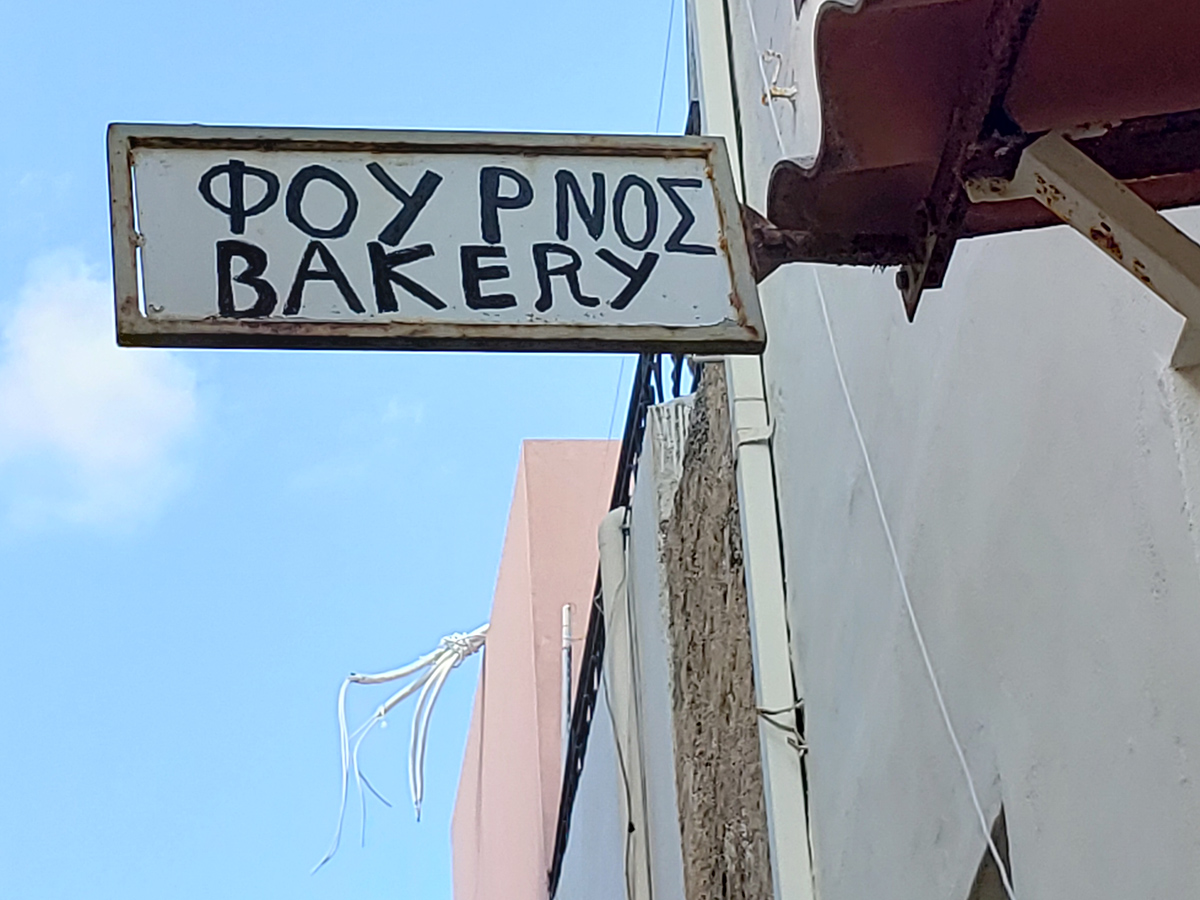 A service was just ending at the tiny Church of Our Lady of the Angels when we passed by.