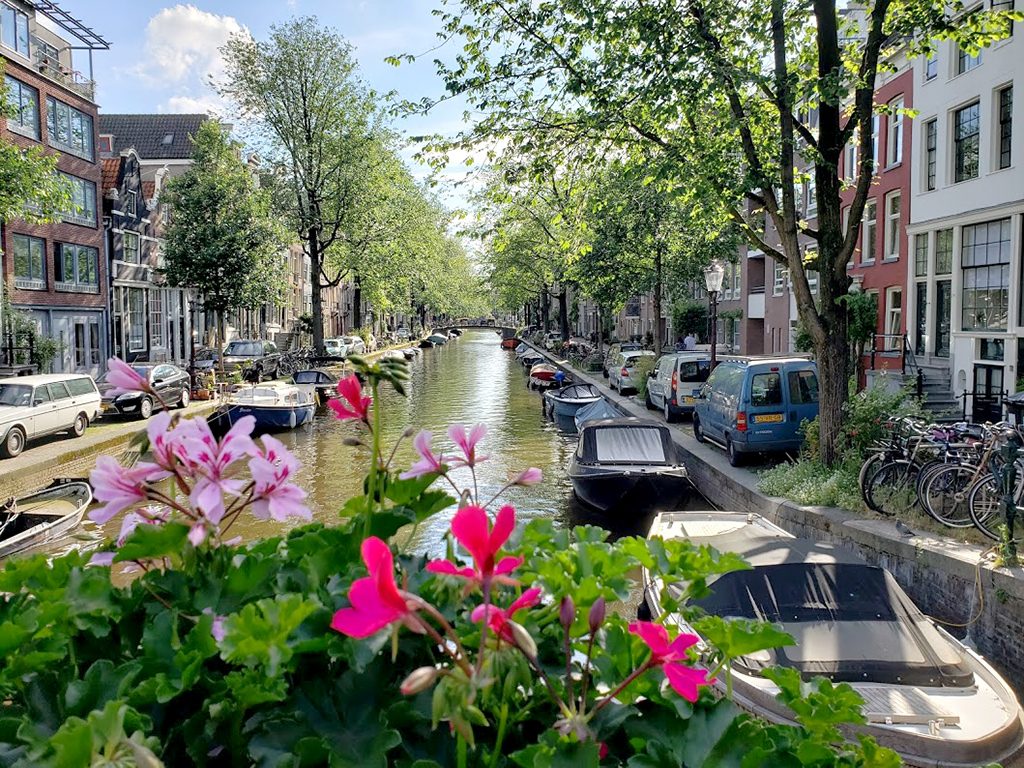 We've explored the Jordaan neighbourhood of Amsterdam on a few different occasions. There we've found classic canal views, small crooked buildings, and cozy restaurants and shops.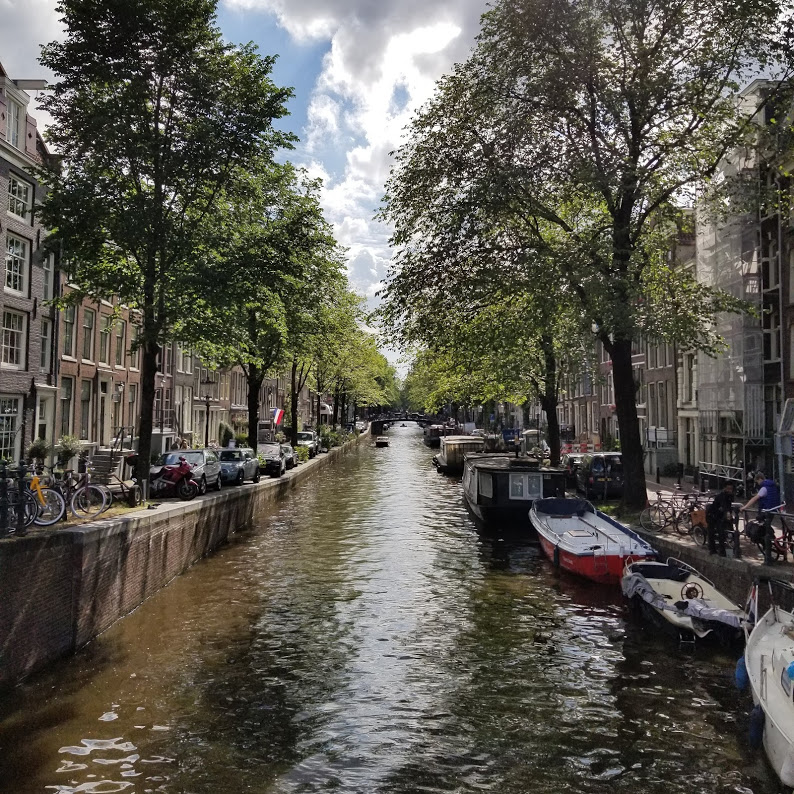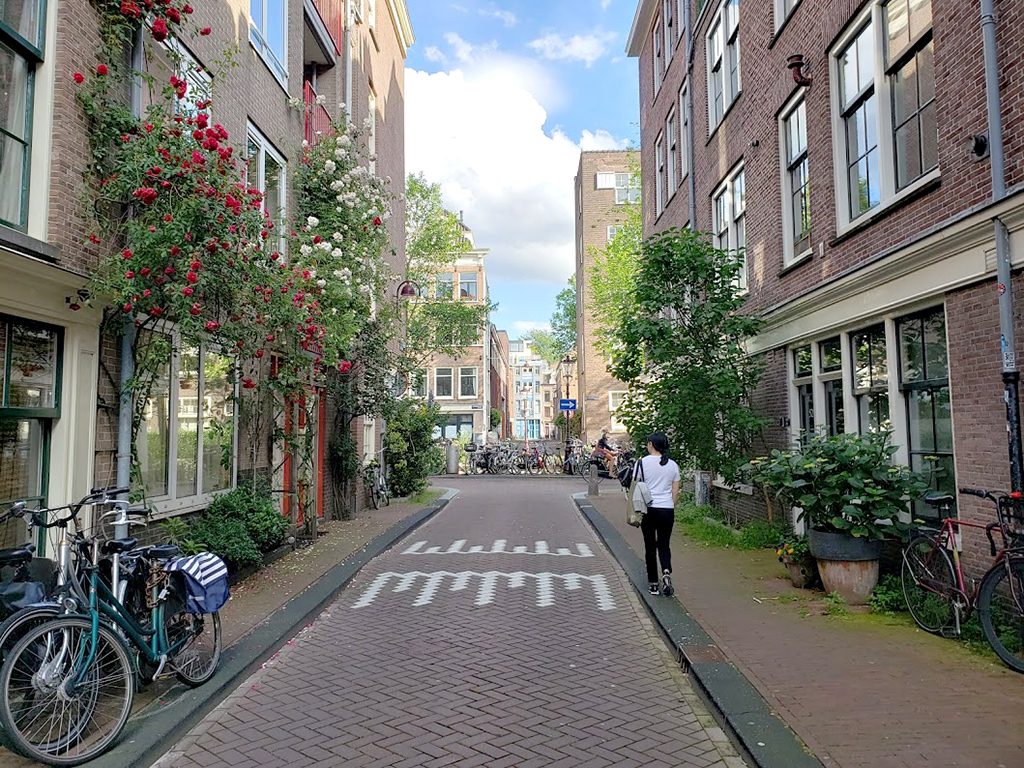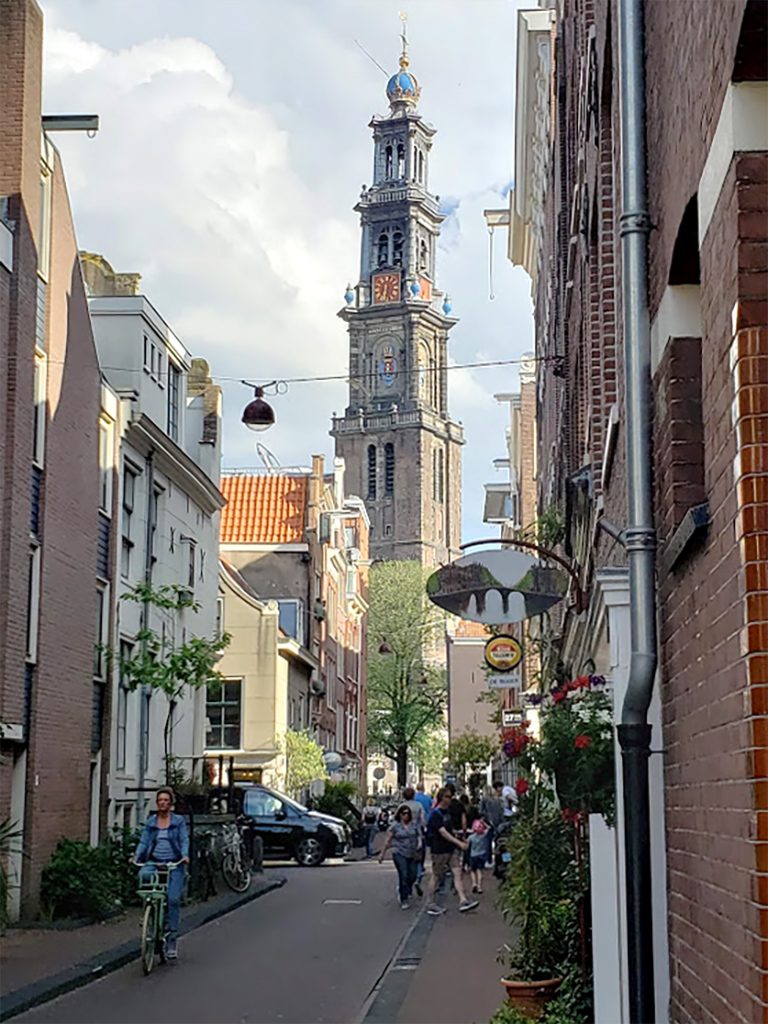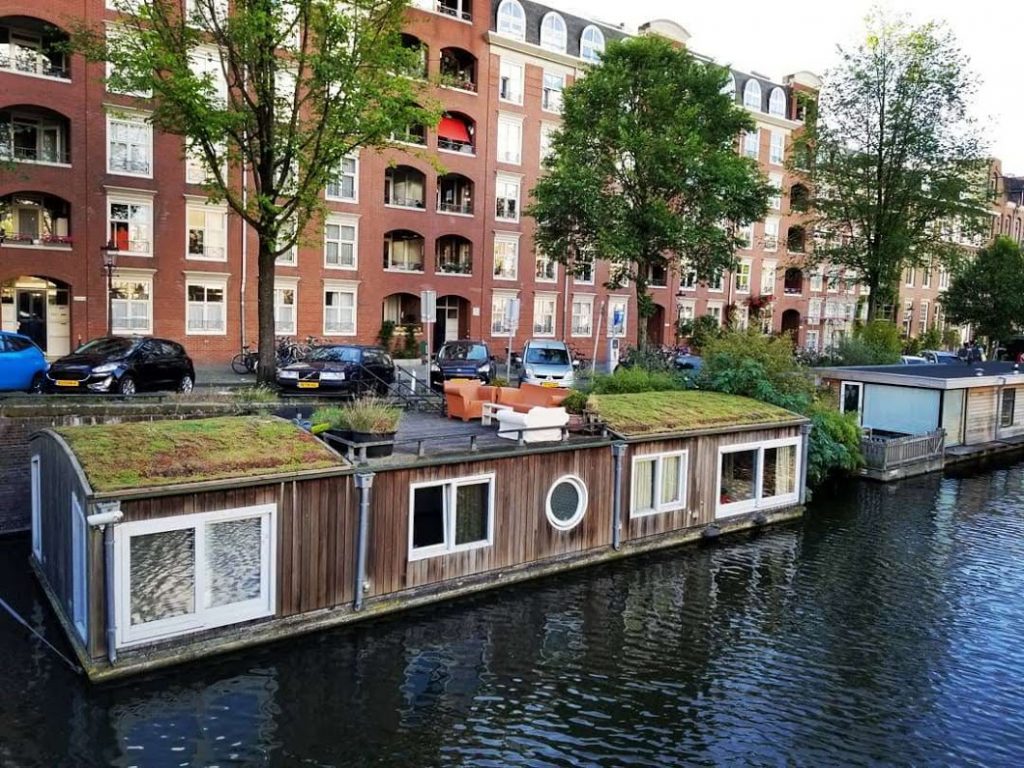 Some of the wider canals are lined with houseboats. A number of people live in these boats, and some are also listed on Airbnb. My guess is they probably are nicer to look at than to sleep or live in.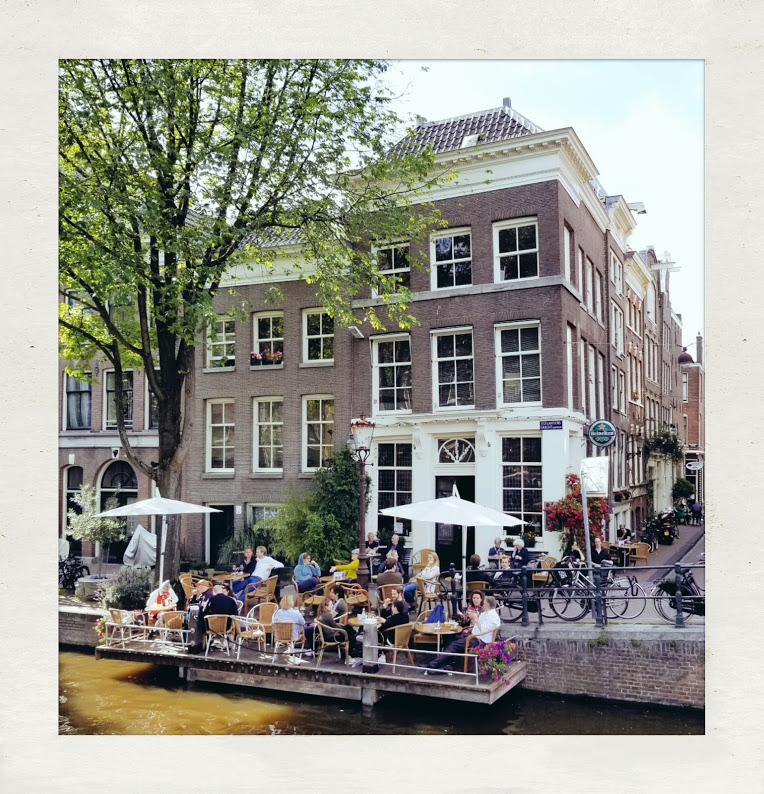 Sprinkled throughout Jordaan are small traditional pubs known as "brown cafés". The name originates from their smoke-stained walls and ceilings, though today with indoor smoking being (thankfully) banned the brown tinge is typically maintained using paint.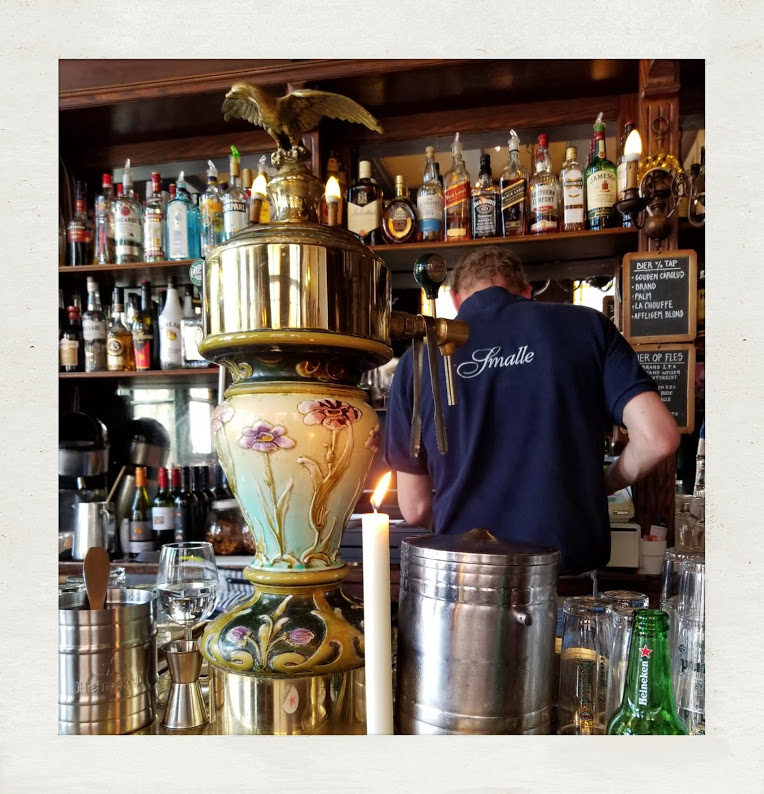 The first brown café we visited was 't Smalle, where I enjoyed one of my favourite Belgian beers (Palm) and Josie found a non-alcoholic Heineken. The clientele was a mix of locals and tourists and everyone was friendly.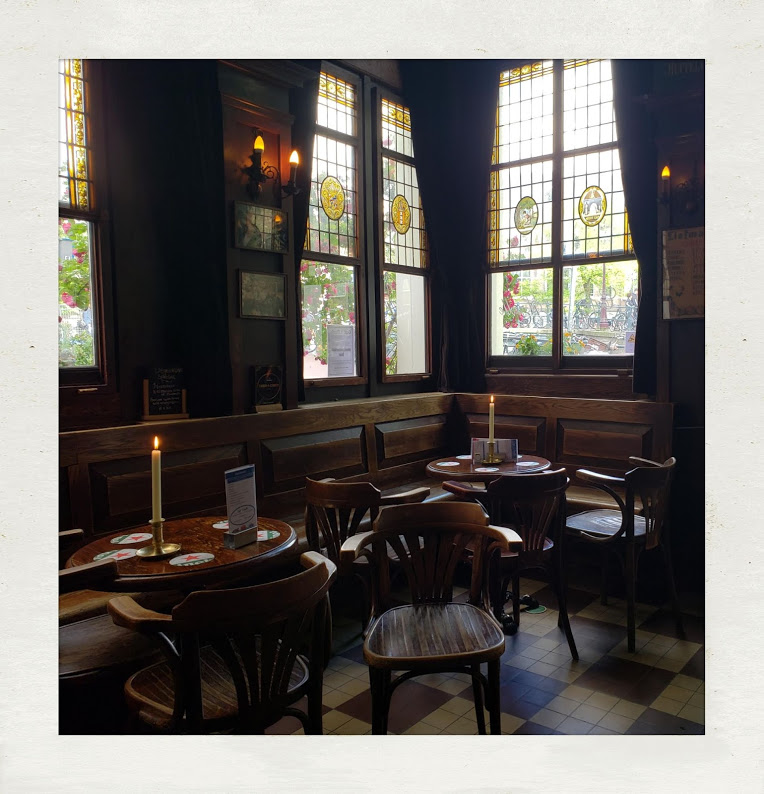 Later, a few blocks away, we found ourselves at Café De Gouden Florijn, where we tried some classic bitterballen, which are essentially deep-fried balls of meat and flour, vaguely reminiscent of a less cheesy croquette. With mustard for dipping they were quite good.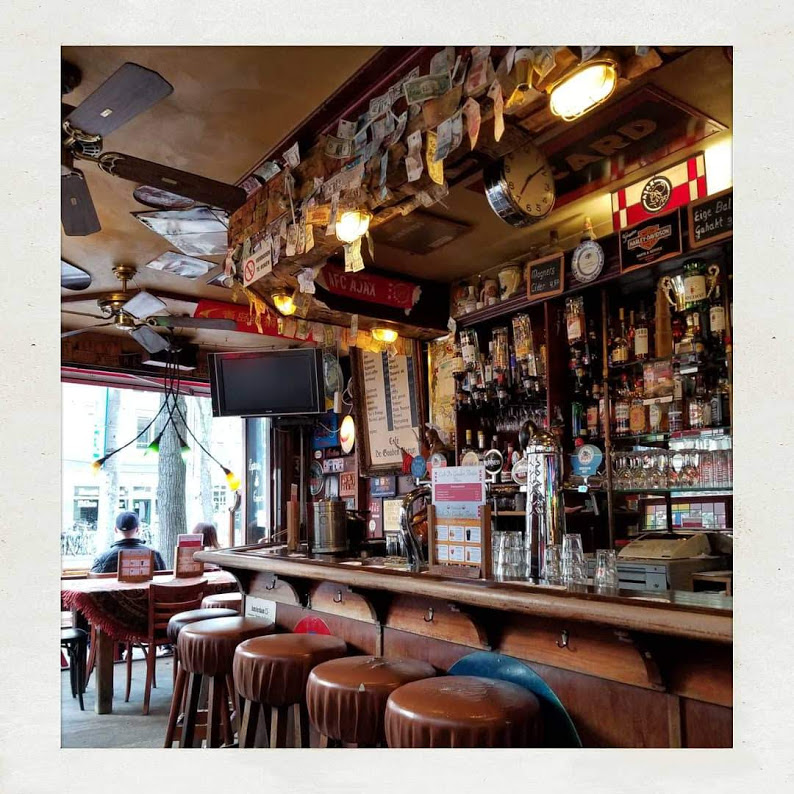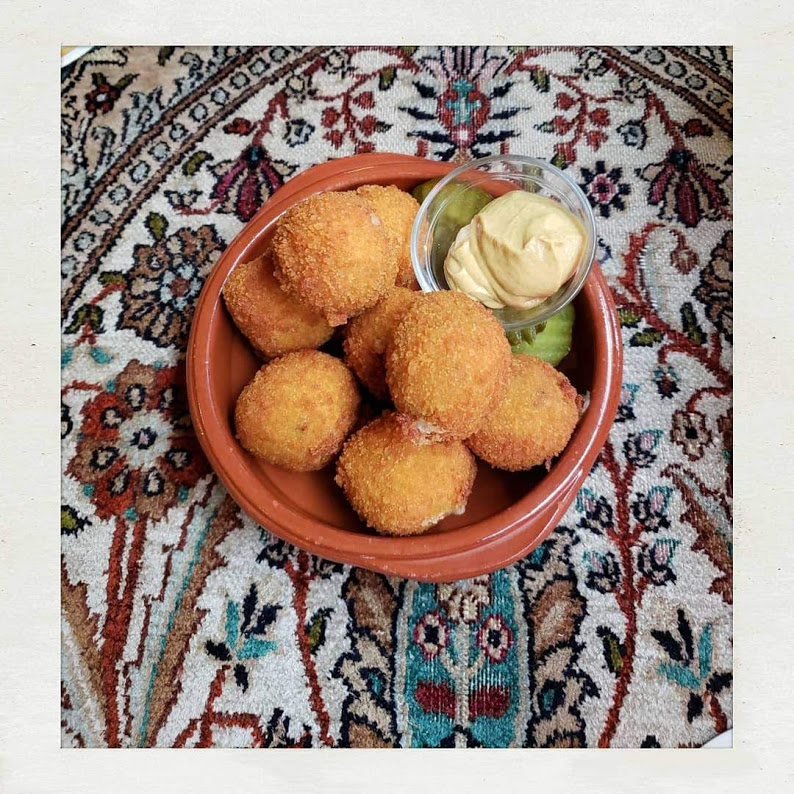 Wandering the streets again, we began to notice how many of the old buildings are incredibly crooked. This is because the old areas of Amsterdam were built on top of wooden piles driven into boggy soil. Over the decades and centuries some of the piles have rotted and the buildings have begun to lean. Nobody else seems worried, so I guess we shouldn't be either, right?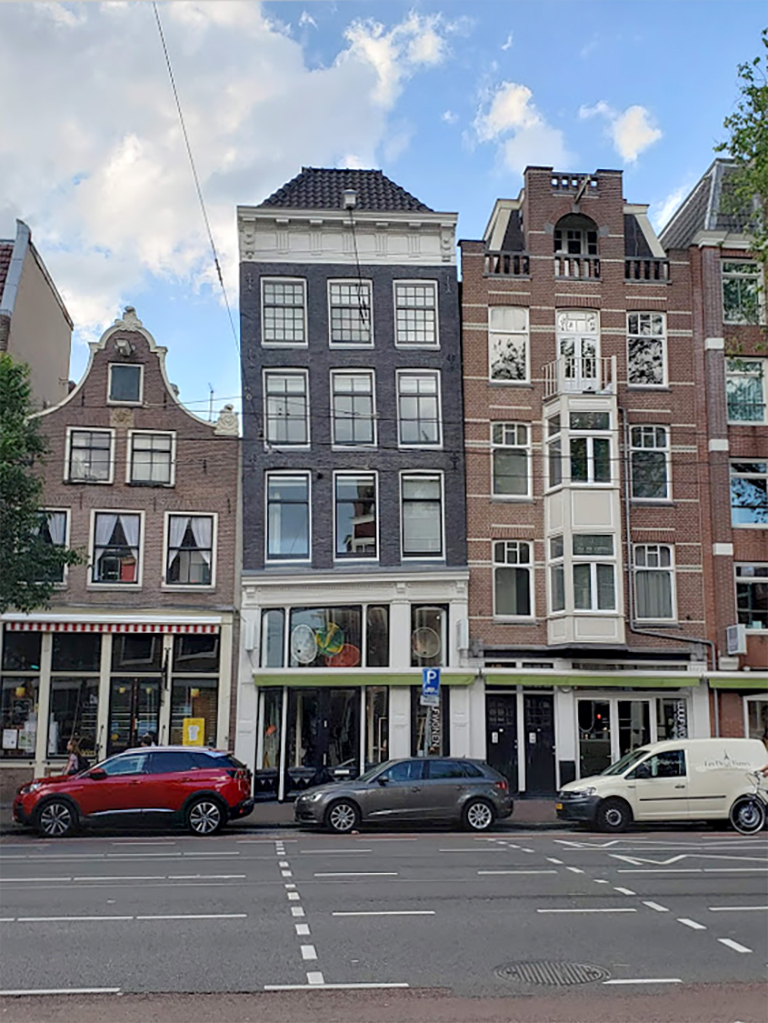 Close to sunset the canal views become even nicer, with beautiful reflections on the water.