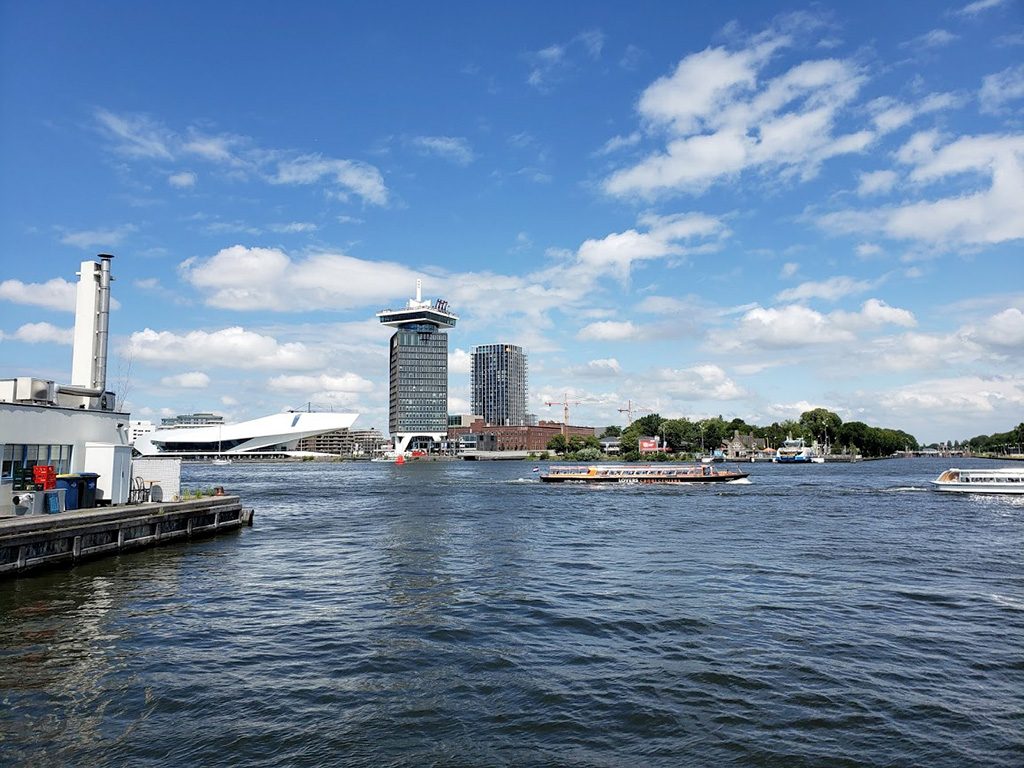 We took a free ferry from Amsterdam Centraal to the new Overhoeks district on the Noord side. With multiple ferries in constant motion, we didn't have wait more than 5 minutes to travel in each direction.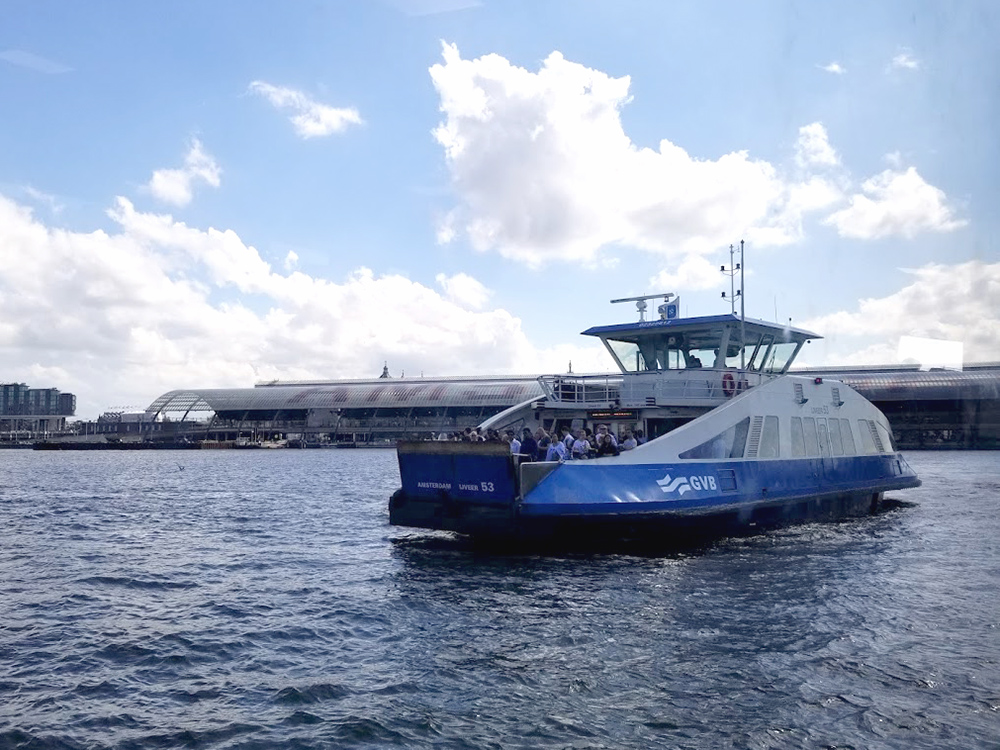 The majority of passengers rode their bikes on and off the ferry, and we felt in the minority as mere pedestrians. There were even food delivery cyclists making the jump across the canal.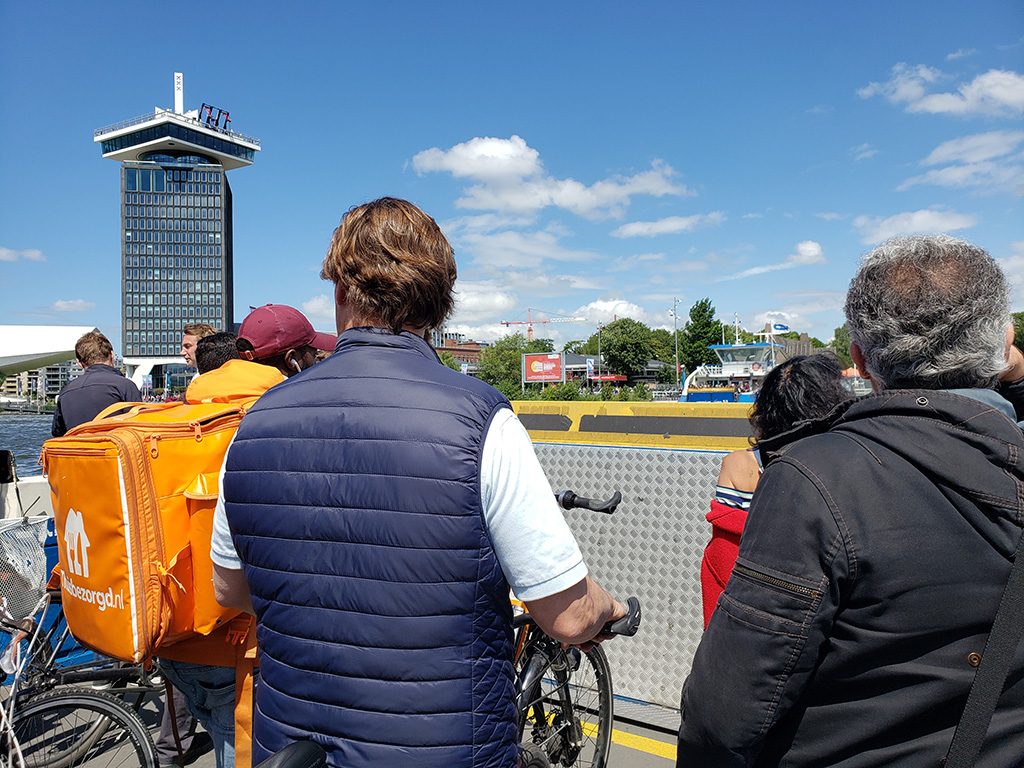 From the Buiksloterweg ferry port we took a short walk over some canal bridges into the relatively new Overhoeks area. Reminiscent of the Canary District near us at home in Toronto, this planned neighbourhood was constructed from scratch over the past decade on former industrial oil company lands. It is now home to a mix of university facilities, condos, office buildings, and other buildings.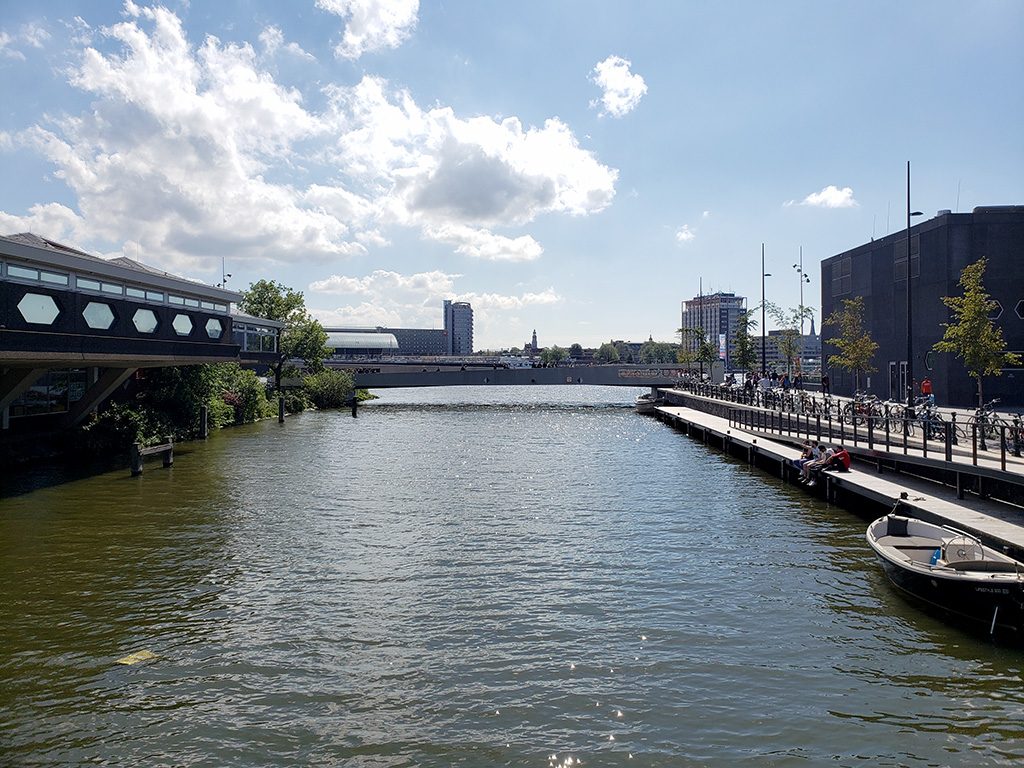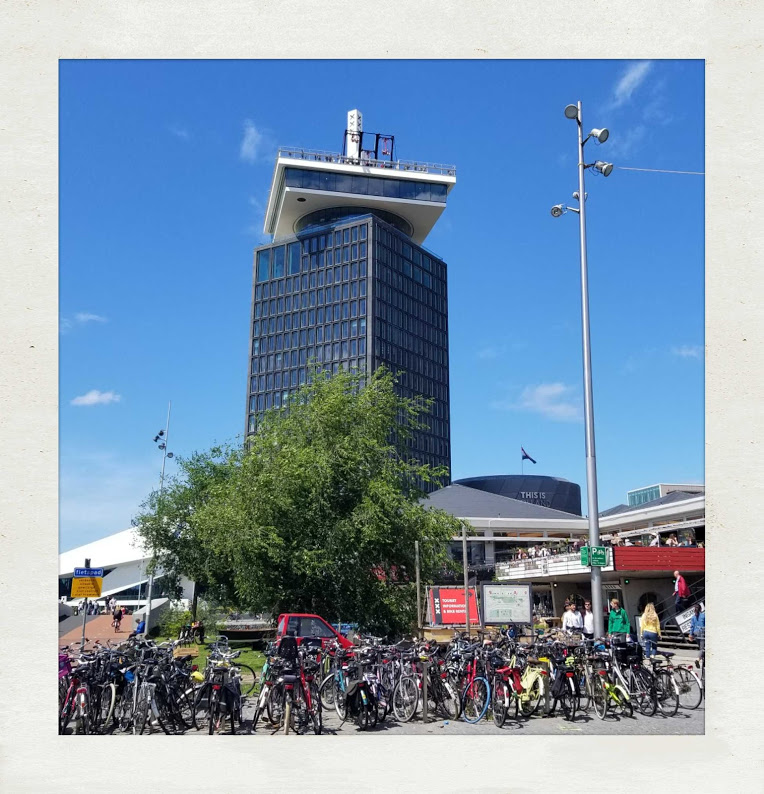 Most prominent on the Noord shore is the Overhoeks Tower, also known as the A'DAM Tower. This building features a rooftop viewing platform equipped with an enormous swing. We did not feel it necessary to spend €13,50 each for that particular experience — we were more interested in finding lunch.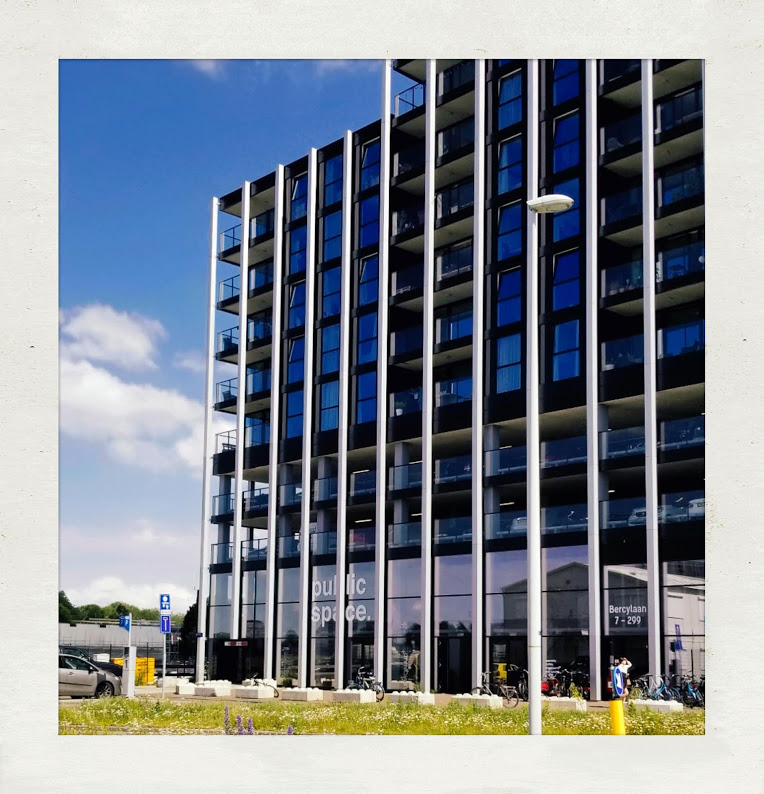 We headed to Public Space, a new and unusual café on the ground floor of a glass box office building. Inside it's a showcase of minimalist concrete surface and modern Scandinavian furniture, with beautiful (and delicious) food that matches.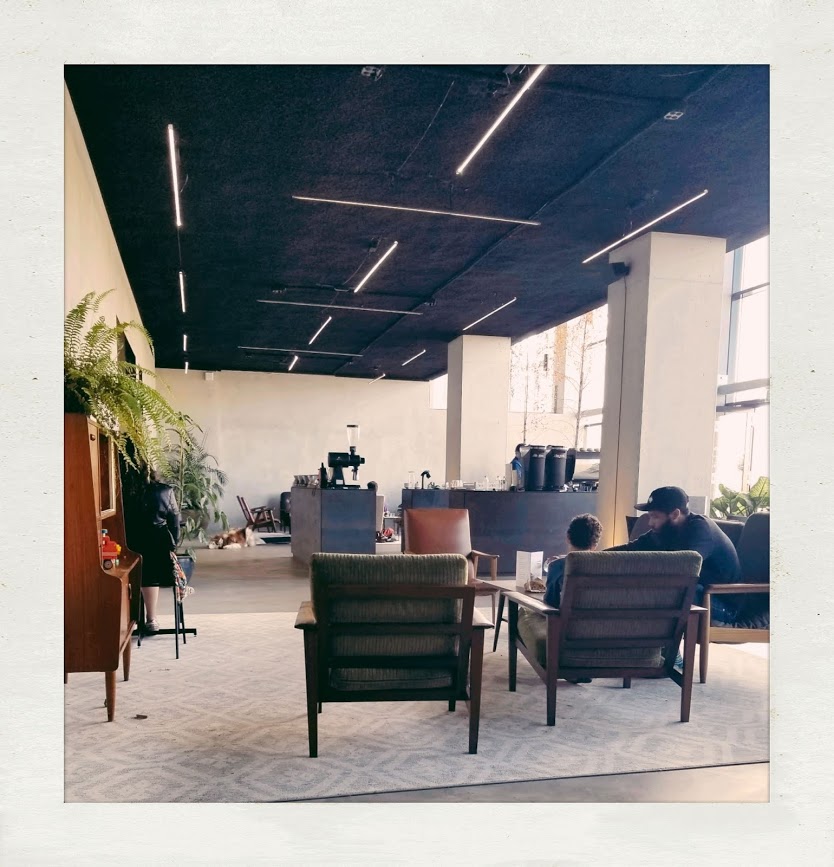 The coffee, teas and food at Public Space are as excellent as the decor.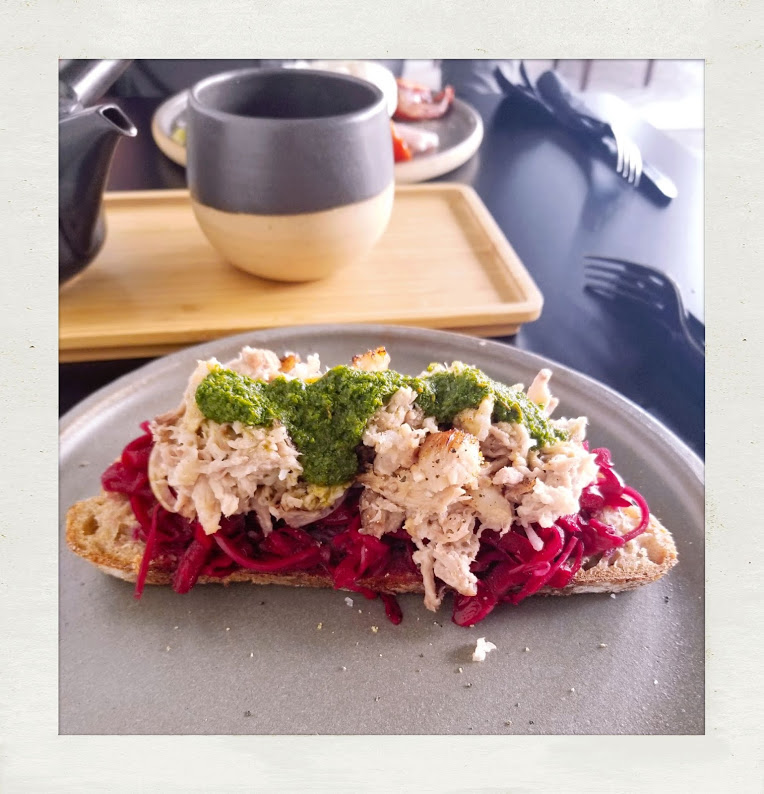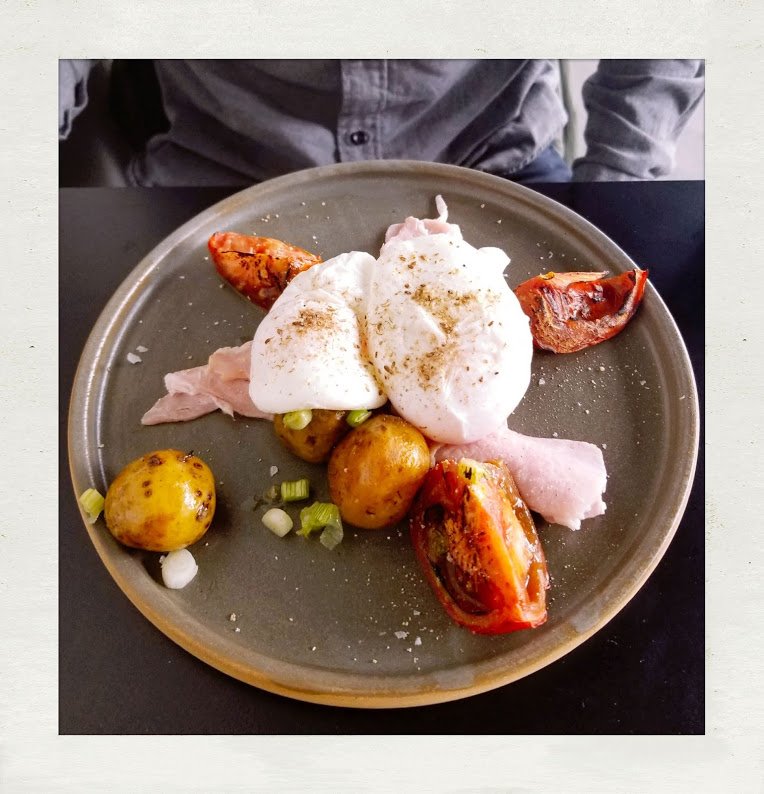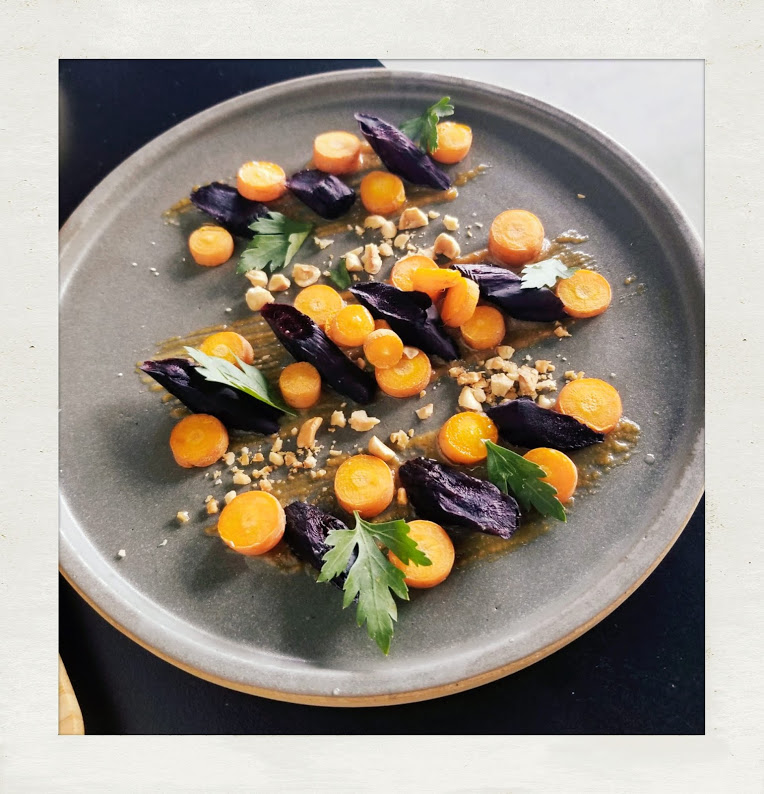 We enjoyed slow cooked pork, pickled red cabbage, mustard seed and chimichurri sauce as well as the fried new potatoes with poached eggs, ham, tomato and salt. As a side we tried the "umami" rainbow carrot brushed with miso butter, toasted hazelnuts, and parsley.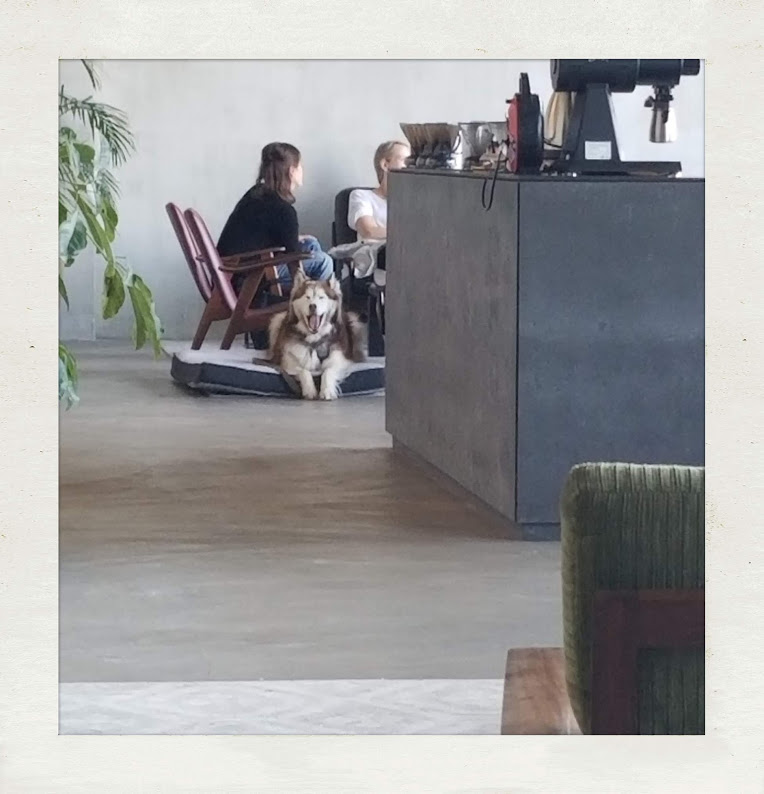 Keeping us company were not one but two very handsome and well-behaved dogs. After our lunch one of the café owners gave us a great list of places to check out in Amsterdam that are a bit off the typical tourist circuit. A great way to start our visit!