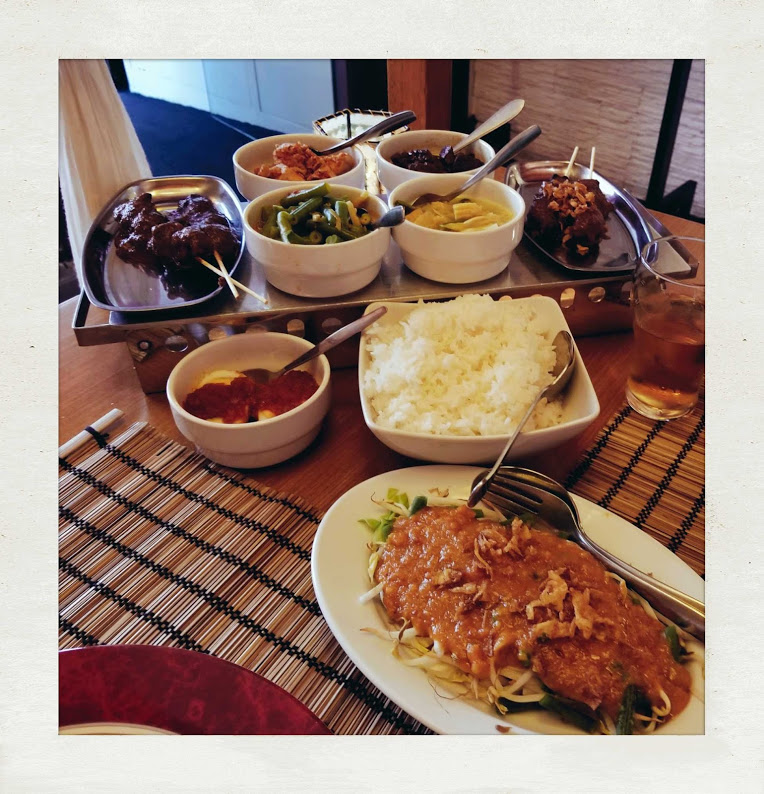 Ubiquitous across the Netherlands are Indonesian restaurants offering rijsttafel. The name translates literally to "rice table" and refers to a meal consisting of many small dishes based on the traditional banquets served during Dutch colonial times to show off the exotic foods of their territories. Today rijsttafel is a popular choice when Dutch people go out with large groups for celebratory meals.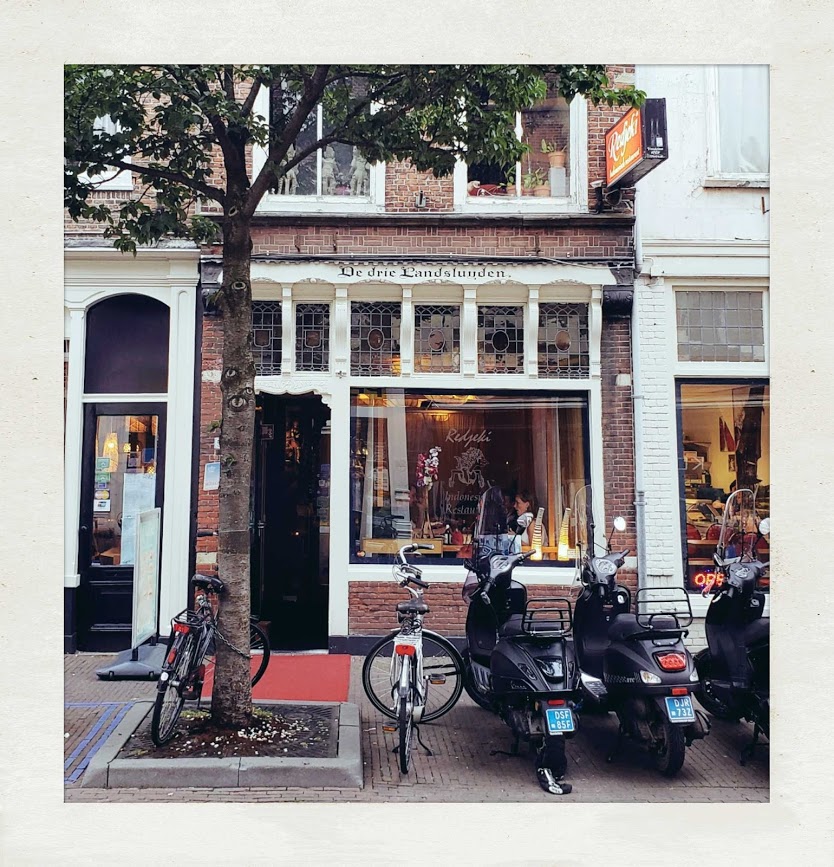 We'd had our eyes on a well-reviewed Indonesian restaurant back in Amsterdam but decided on a whim to try a place in Delft instead. We chose Redjeki more or less based on geography, and it worked out very well.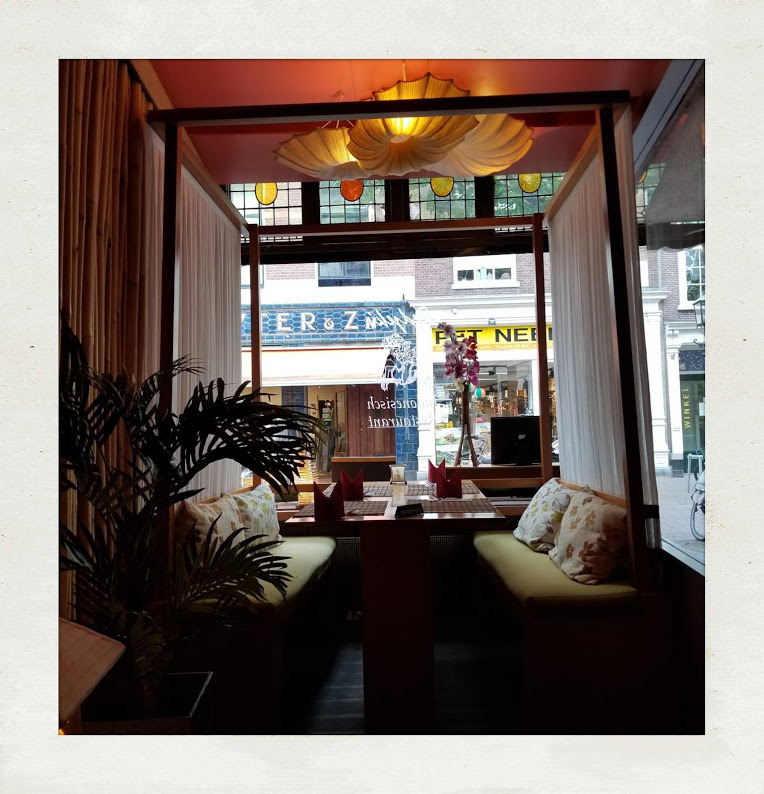 We tried their "mini" rijsttafel option at €20 each and it turned out to be the perfect introduction with a nice variety of dishes but a reasonable quantity for two people to consume. Dishes included beef and chicken skewers, braised beef, braised chicken, vegetables in a mild coconut curry, green beans braised in soy sauce, salad, a spicy whole fried egg, pickles, and of course lots of white rice.
Everything tasted great, particularly with a Bintang Indonesian beer, and the service was friendly and efficient.