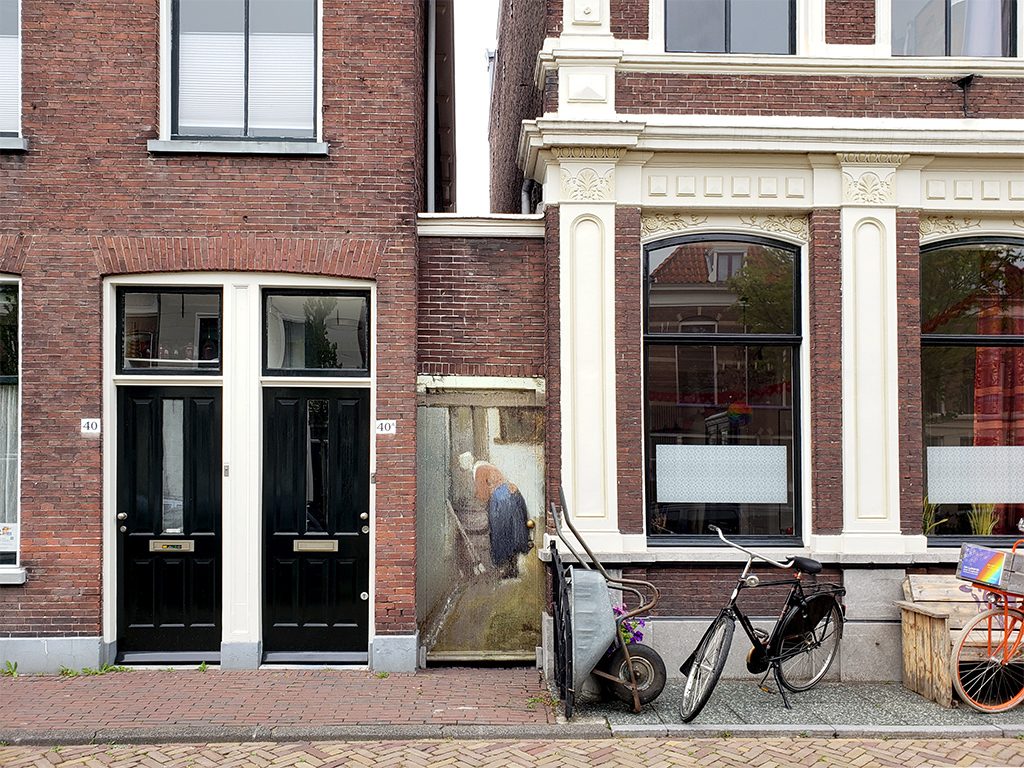 Johannes Vermeer (1632 – 1675) has become one of the most well-loved painters of the Dutch Golden Age despite working in obscurity during his own lifetime. Vermeer spent his entire life in Delft, living and working in his studio where he produced a relatively small number of now-famous paintings including Girl with a Pearl Earring and The Milkmaid.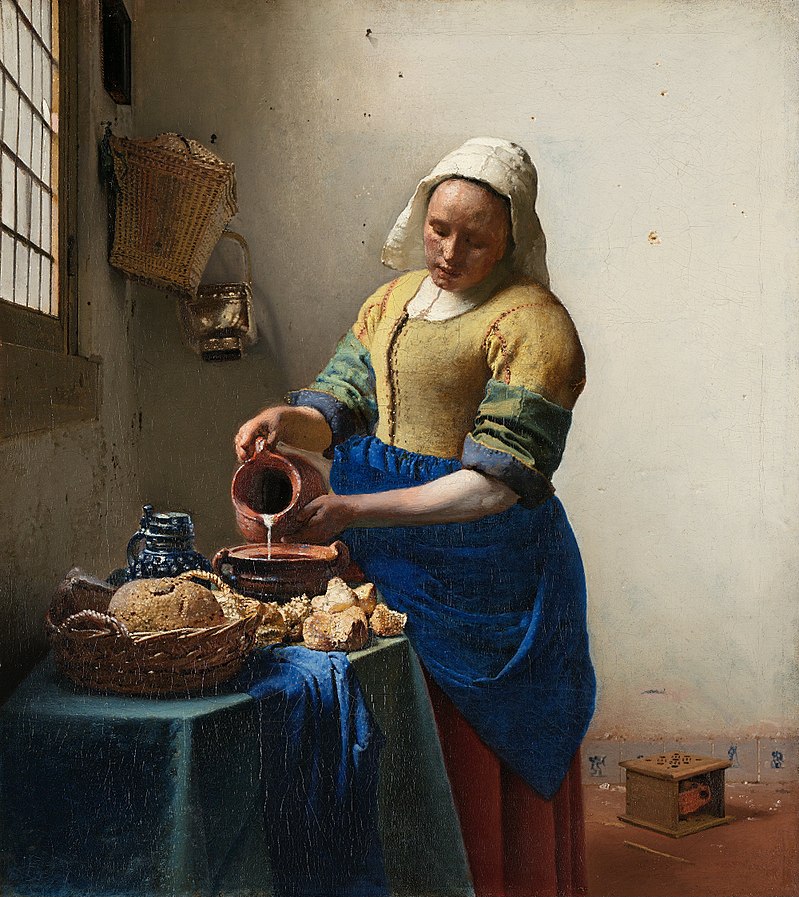 My personal favourite painting of Vermeer's is The Little Street, painted around 1657. A couple years ago I even made my own attempt at copying it. The painting shows a relaxing scene of two realistically-rendered brick houses joined by a passageway. Two women are going about their daily chores while children play in the foreground.
The original location of this scene was unknown until an art professor conducted convincing research in 2015 that determined the address to be 40 and 42 Vlamingstraat in Delft. We found the spot easily using Google Maps, and the current occupants have helpfully transposed part of the painting onto the adjoining doorway to identify the location.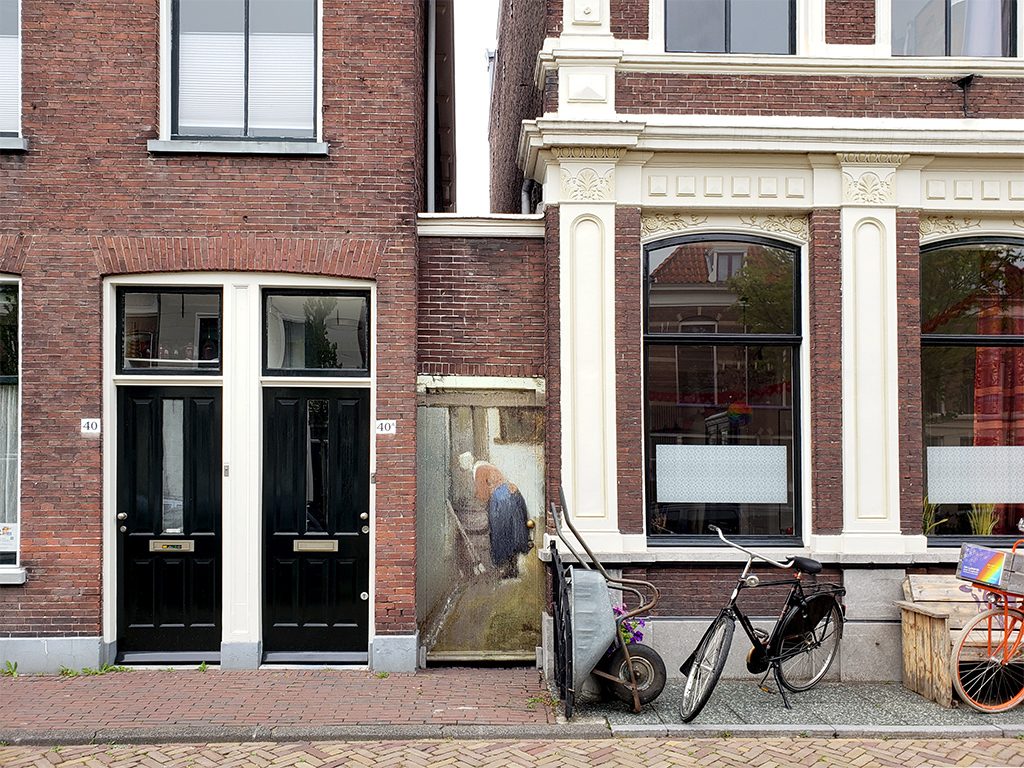 The original buildings are of course long gone, but the property boundaries remain the same and the modern buildings in their place have the same footprint on the city plans. It was nice to visit the spot in person, and nice to see that it is still on a quiet residential street across from a beautiful canal.
Not far from the Little Street is the Vermeer Centrum Delft, an "information center" that presents details of Vermeer's life as gleaned by researchers and archeologists. It contains replicas and a lot of detail about all 37 of Vermeer's known paintings, along with insight into his materials and techniques. There was a lot of information but not much more than could be found in a decent book, and the presentation felt a bit flat and detached from the surrounding city.

Later in the day we wandered across the zuidkolk ("south vortex") to the original location for another of Vermeer's paintings, the aptly named View of Delft, painted around 1660.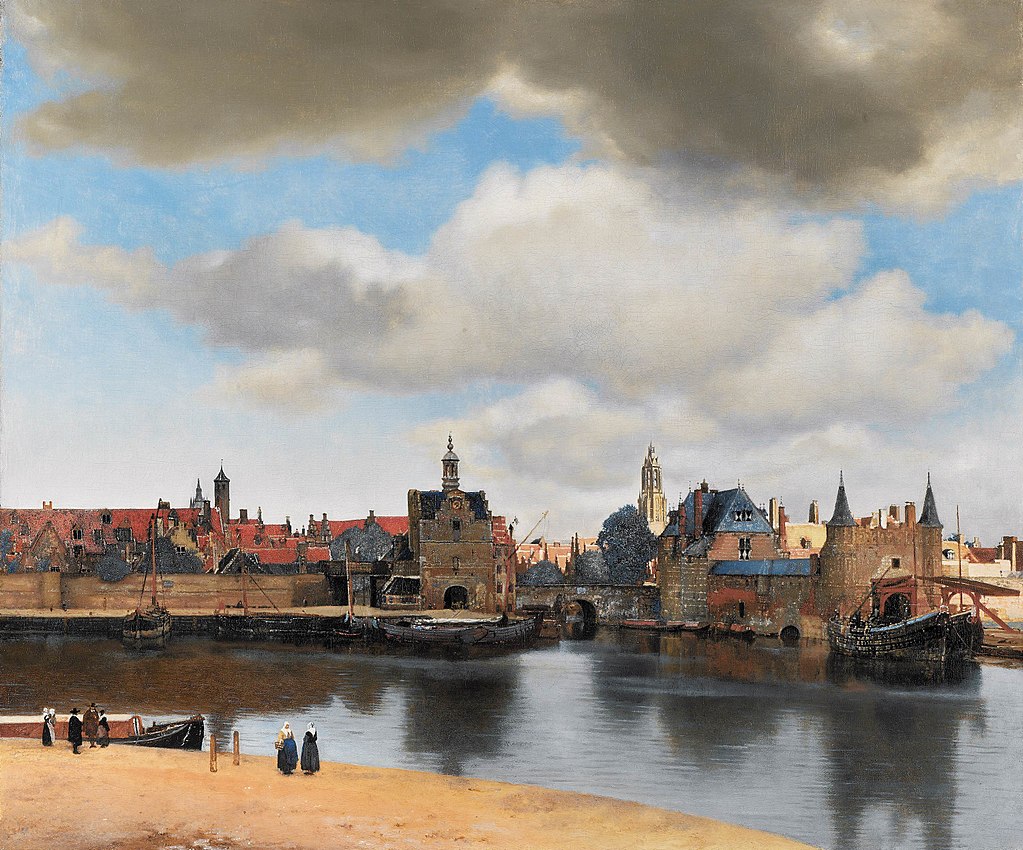 Despite some ongoing nearby construction we were able to squeeze our way onto a raised platform installed in the area, and with a bit of imagination some of the elements of the much-changed skyline remain vaguely recognizable, including the curve of land at the lower left and the tower of the Nieuwe Kerk, which has changed shape in the interim due to fires and restorations.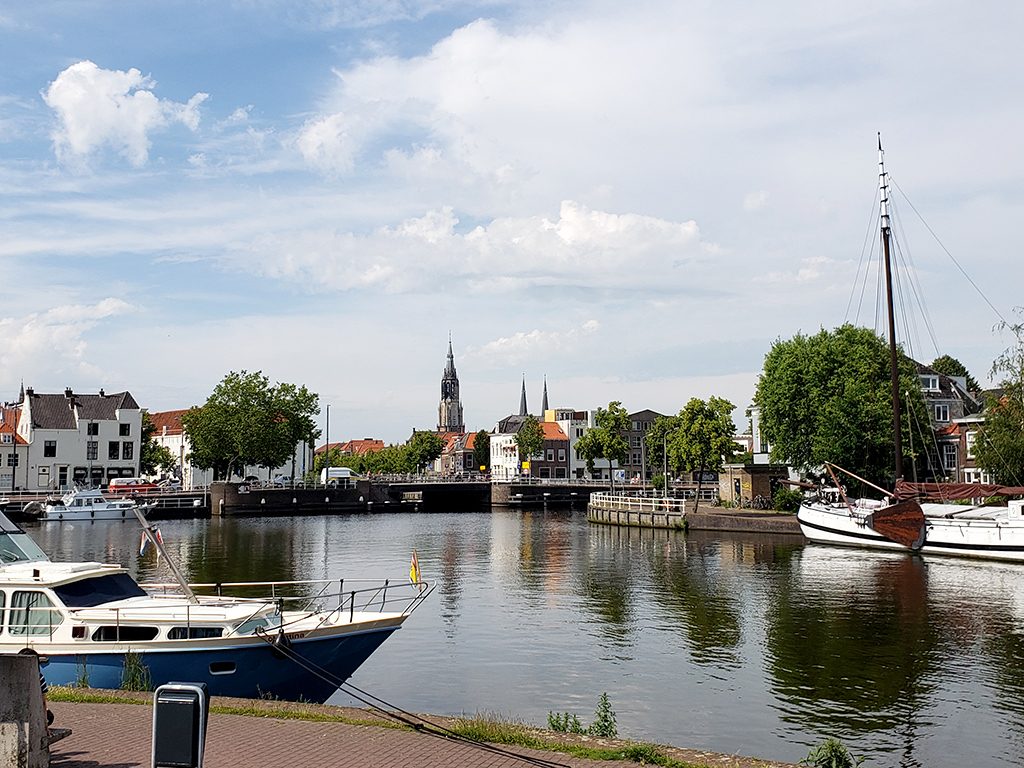 Details aside, it's clear that the light and colours in Delft have not changed much through the centuries, and Vermeer captured them perfectly.