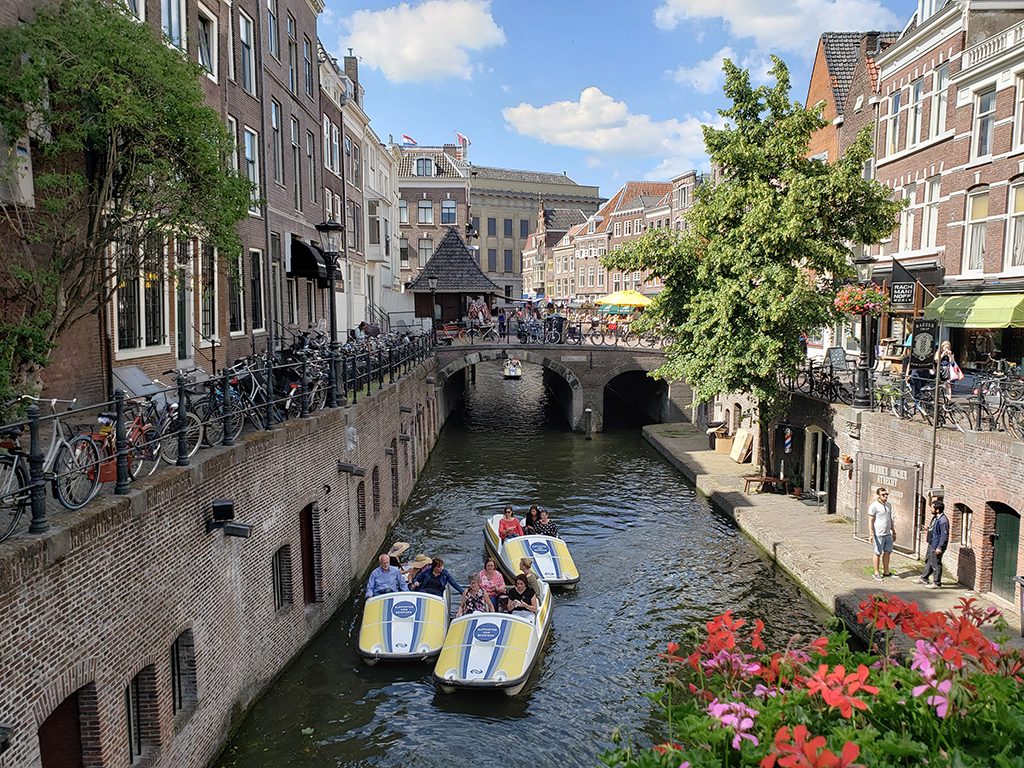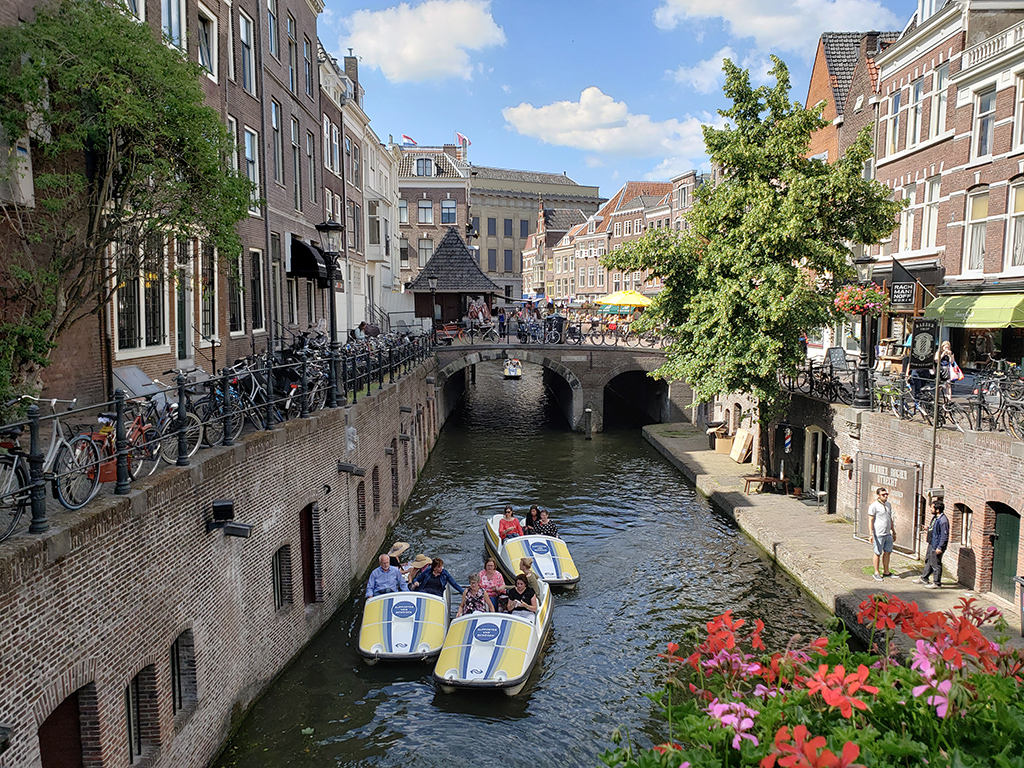 Our third and final day trip from Amsterdam was to the city of Utrecht. Neither of us had any preconceptions about Utrecht and it ended up being a wonderful surprise only 20 minutes away. Utrecht is home to over a million people, but the beautiful historic center feels more like a small town than a city.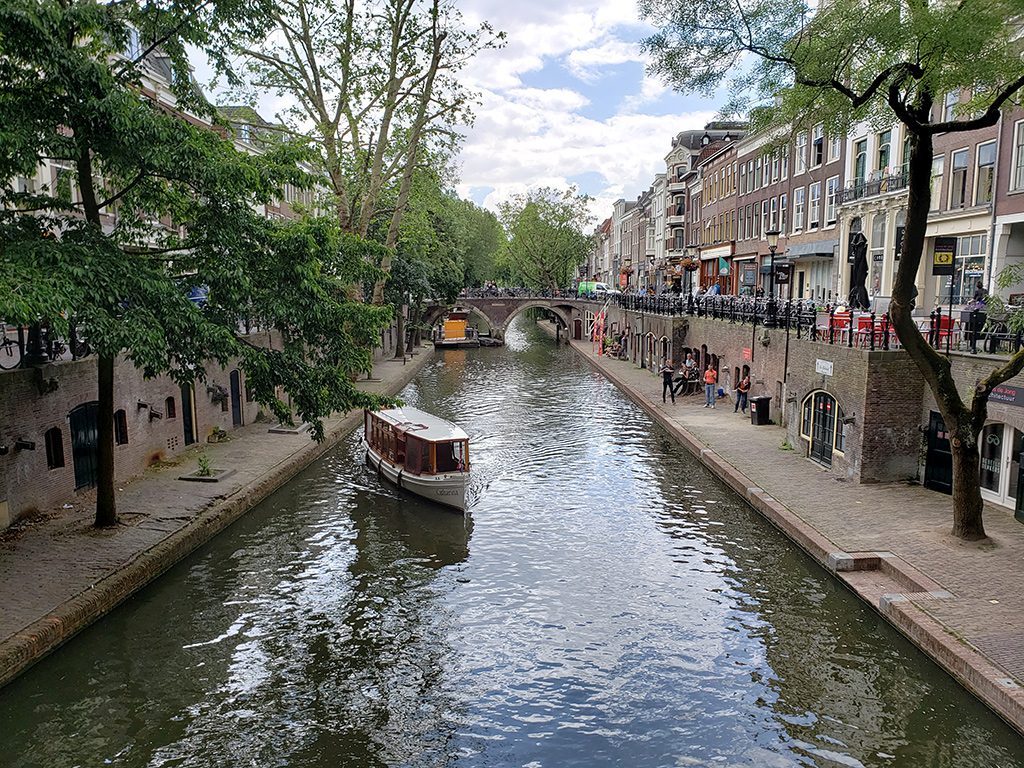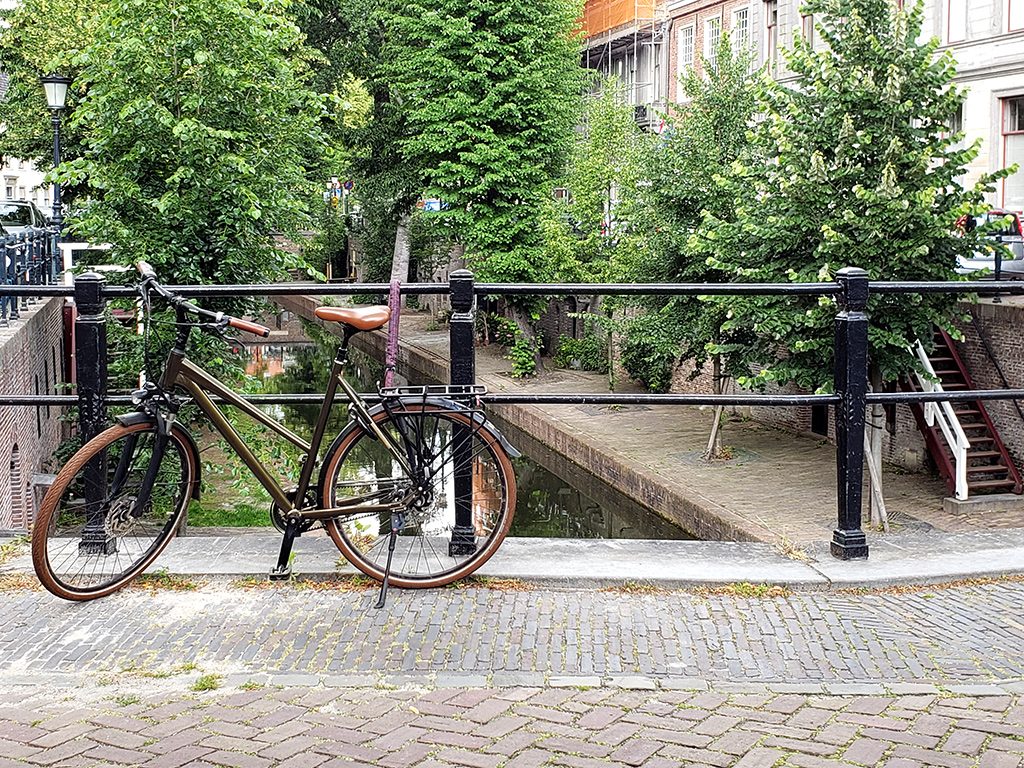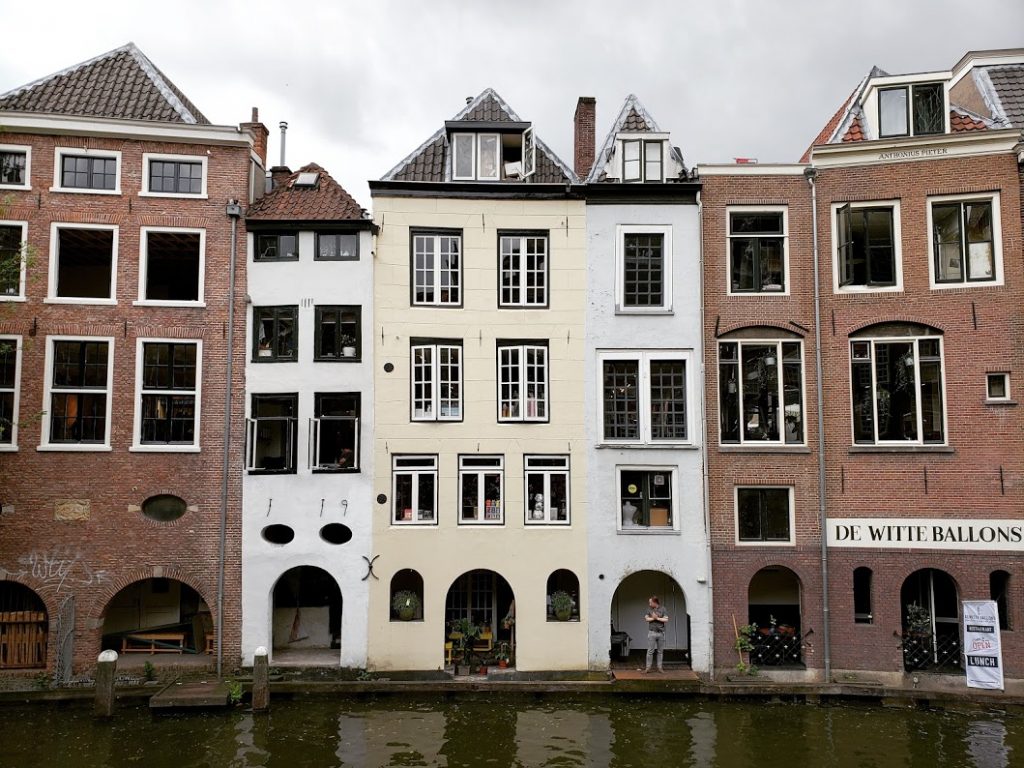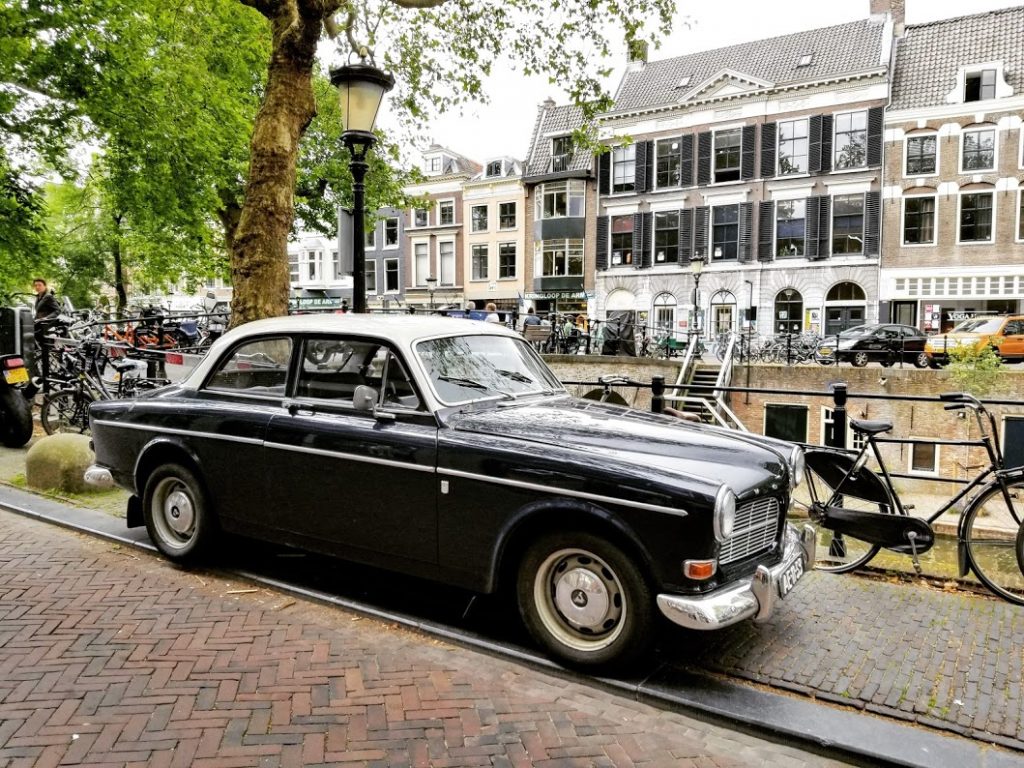 Unlike other similar cities we visited, some parts of Utrecht had very deep canals with stairs that lead down to a lower level where there were pedestrian walkways and even restaurant patios.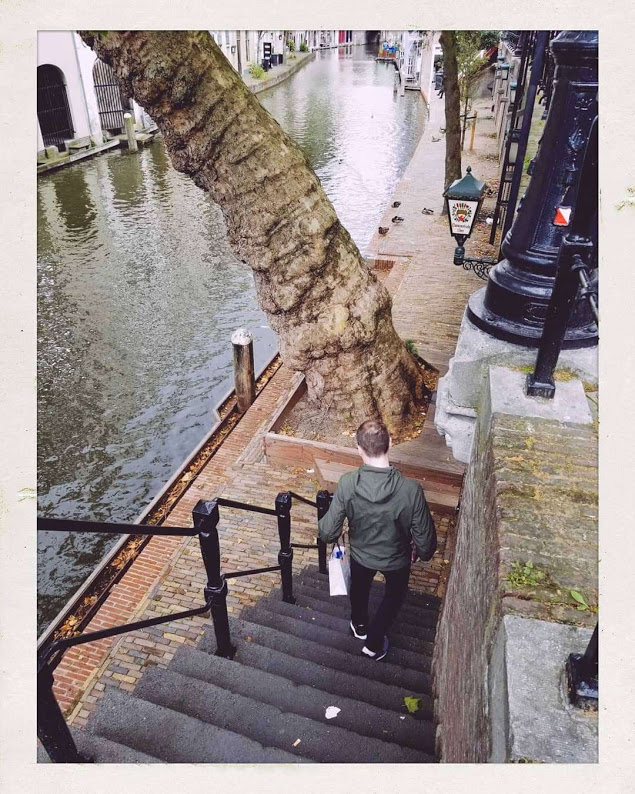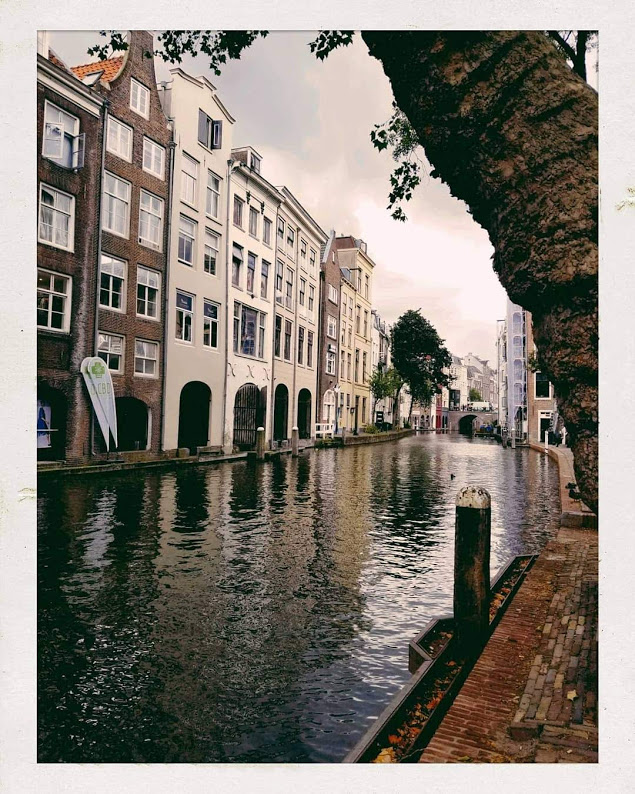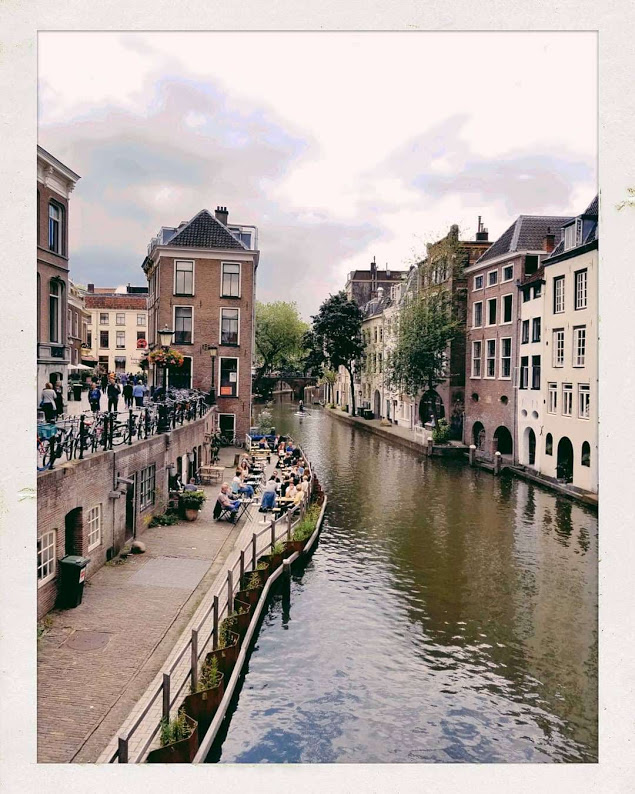 The heart of the old center of Utrecht is the Dom Tower. The tower was originally built in 1382 as part of the St. Martin's Cathedral but ever since the church nave collapsed in 1674 only the freestanding tower has remained. At 112 meters it's the tallest church tower in the Netherlands.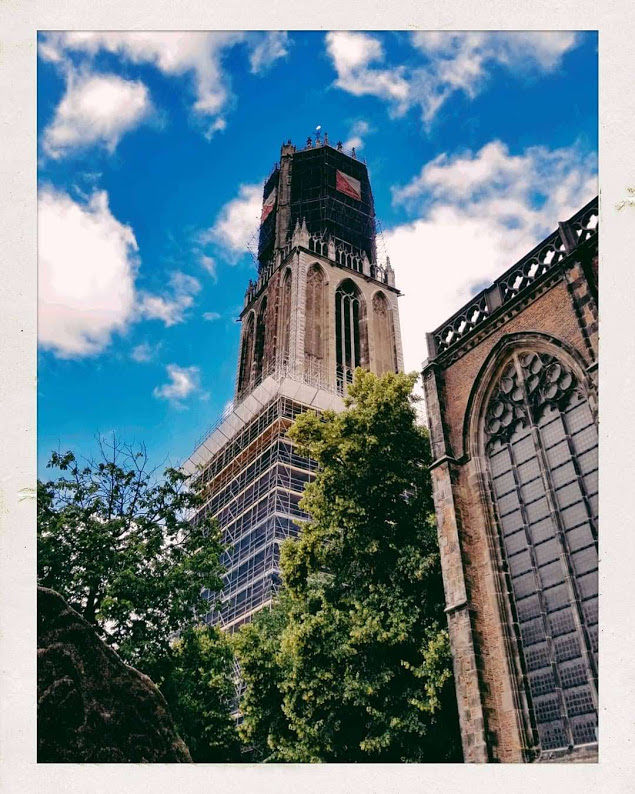 The tower is currently wrapped in scaffolding and will be undergoing restoration until 2022. It can still be climbed and the views are unobstructed, but having just climbed the Oude Kerk in Delft a few days earlier we decided to stick to exploring at ground level.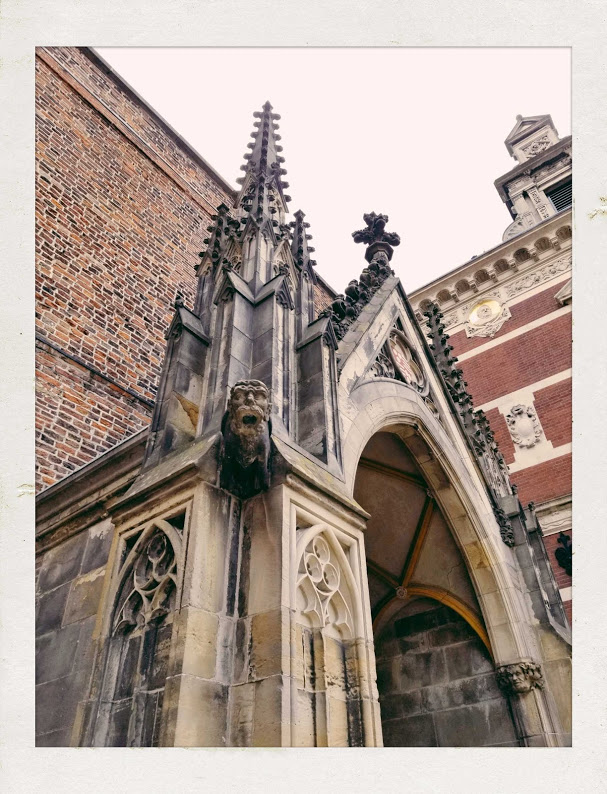 Next to the Dom tower is the Verzetsmonument, a statue created by Corinne Franzén-Heslenfeld to honour the Dutch Resistance during WWII.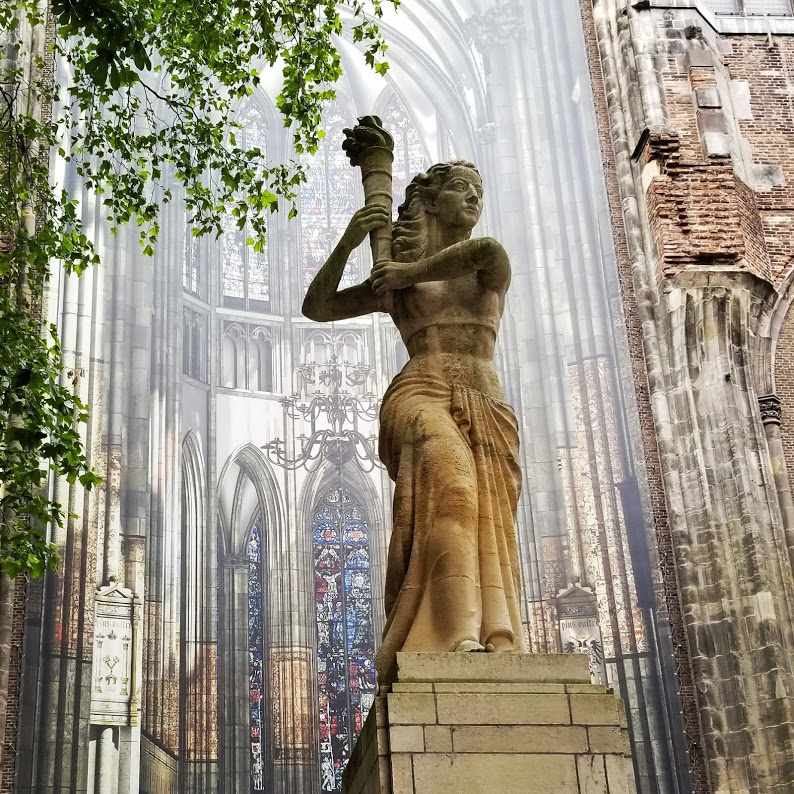 Just below the tower is a picturesque garden known as Flora's Hof. This garden was originally the site of a Catholic palace, but after Catholicism was banned in the 1850's the palace fell into disrepair and was eventually demolished. Only in 2008 was the area converted into a garden that is now maintained by volunteers.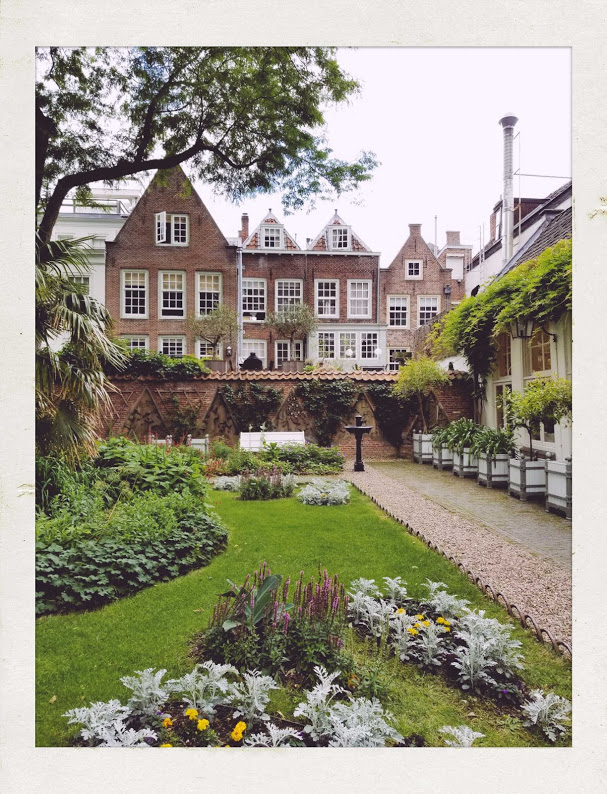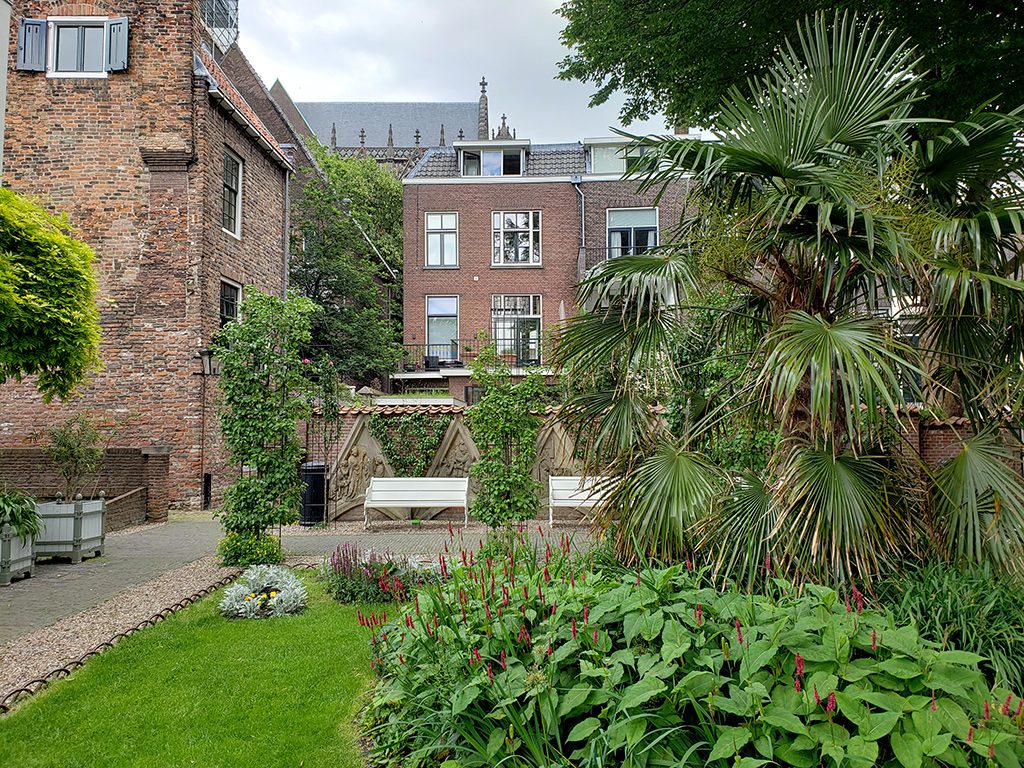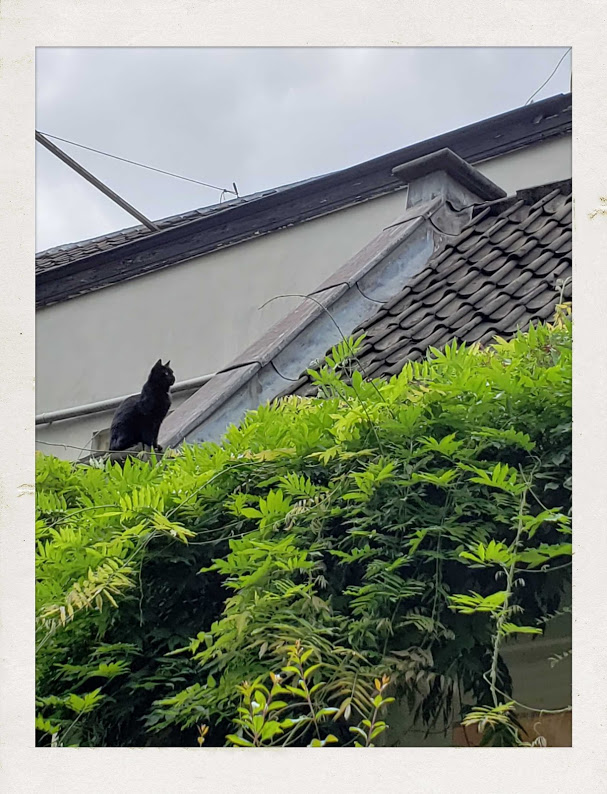 The entrance area to Flora's Hof was decked out for Pride celebrations, and adjoining cafés were doing a booming business.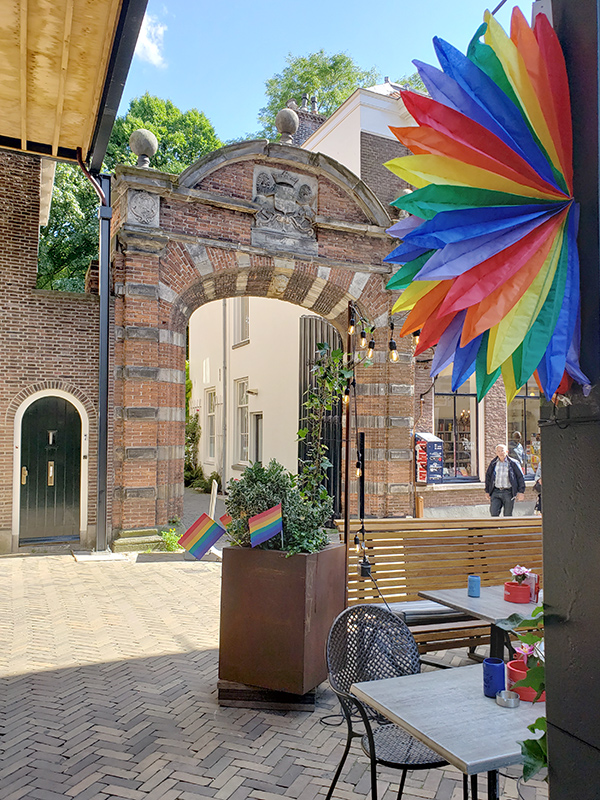 Not far away is the Pandhof Garden, a monastery garden that dates to 1390 and is surrounded by a 15th century cloister. This garden is also maintained by volunteers.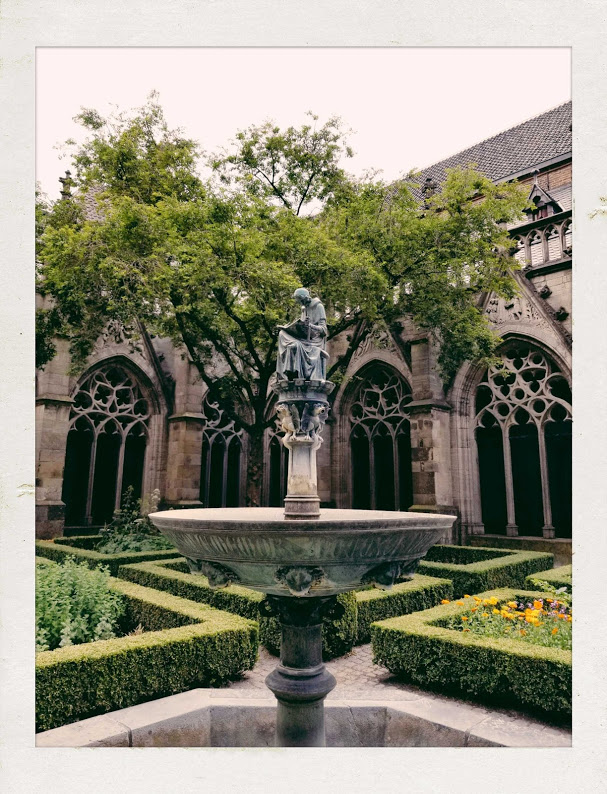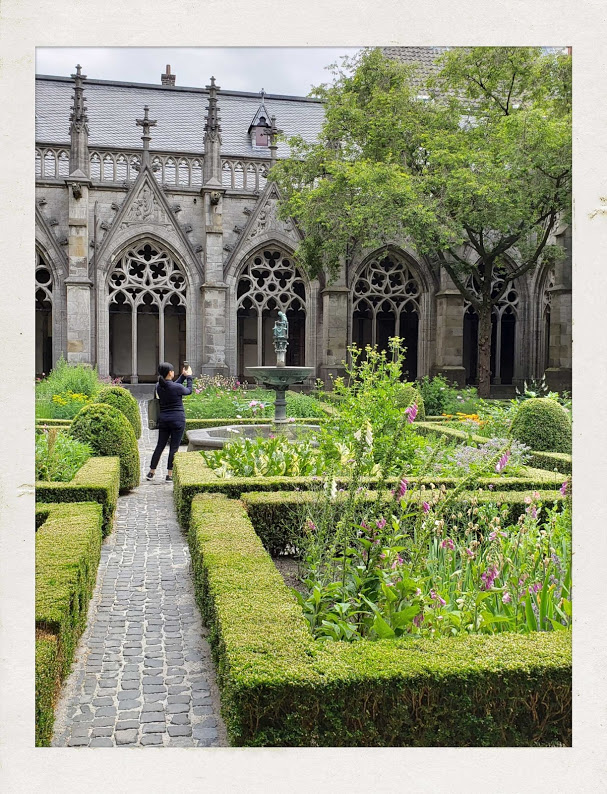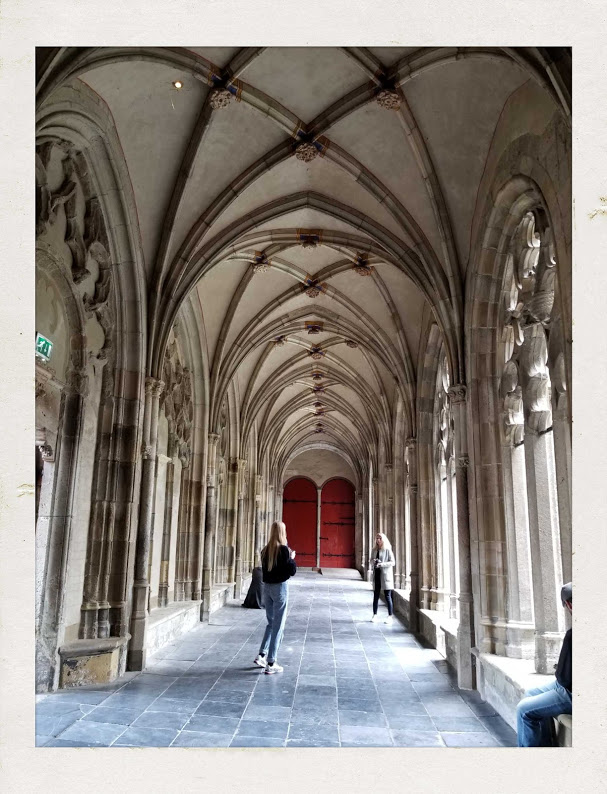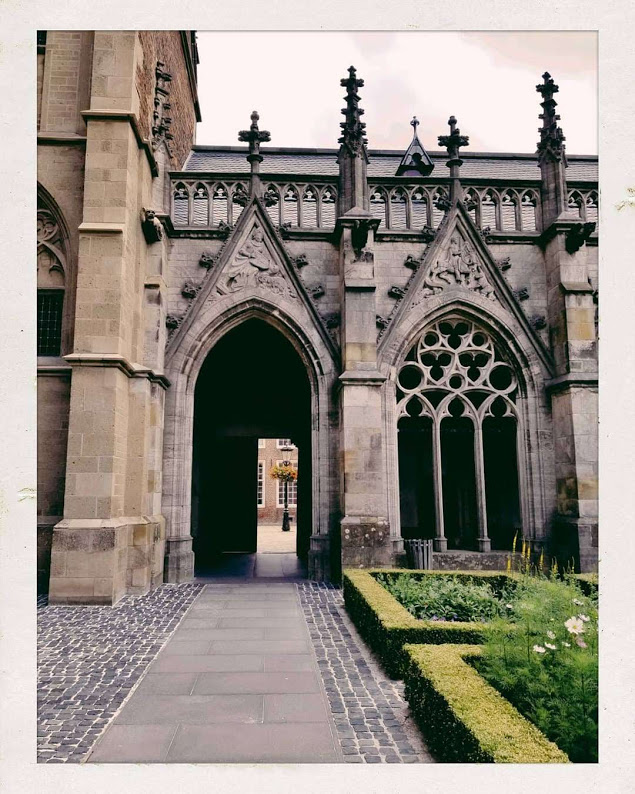 Away from the Dom and the other tourist sites we found many pleasant residential houses, laneways, and smaller churches.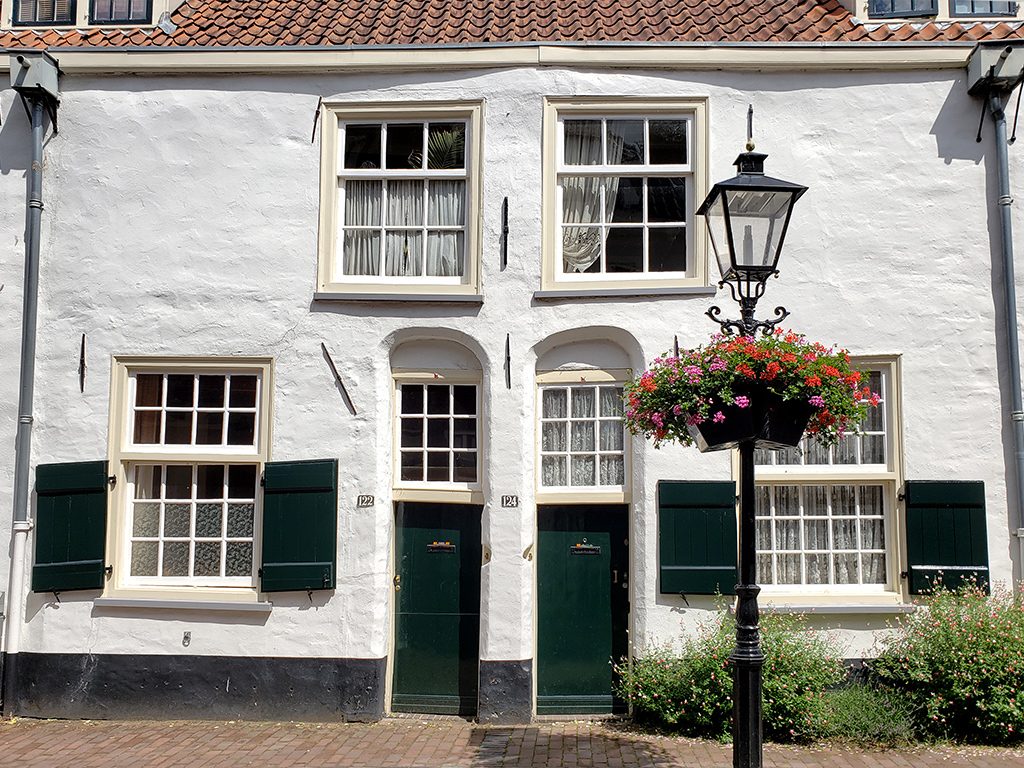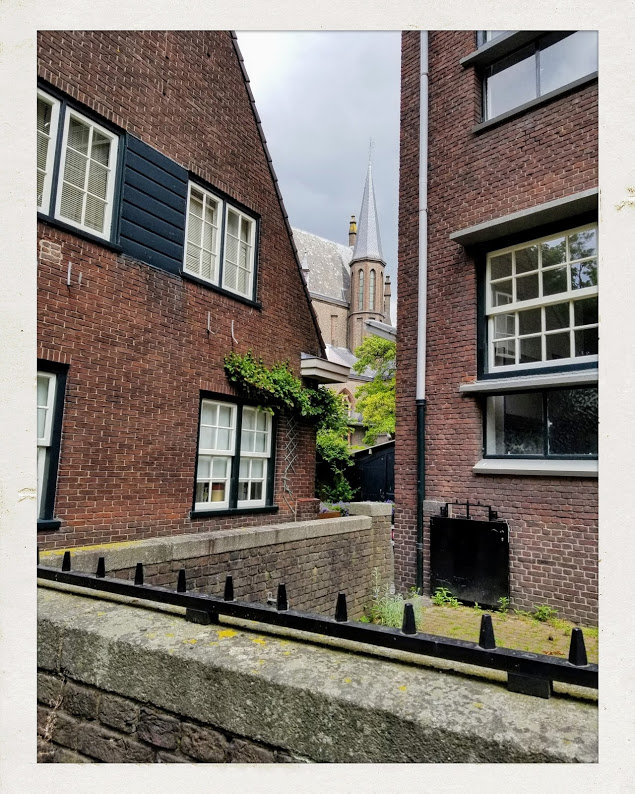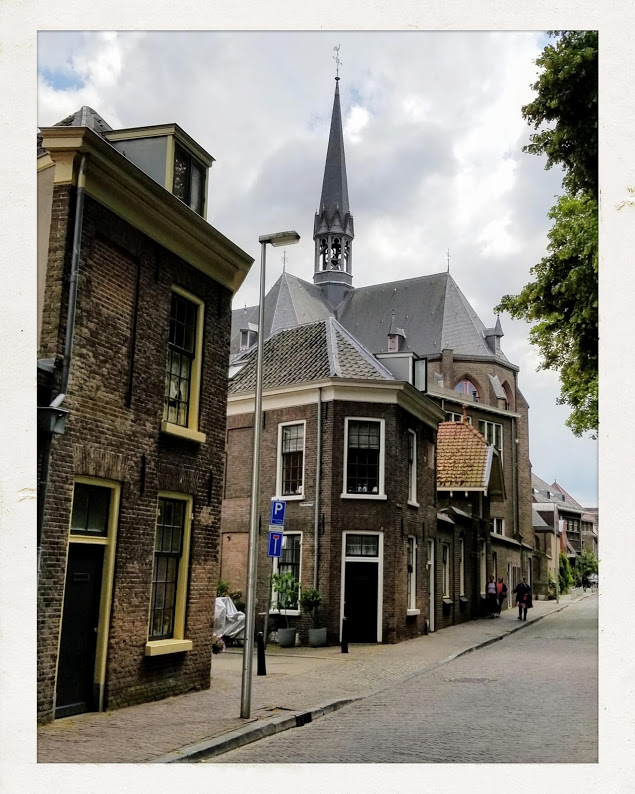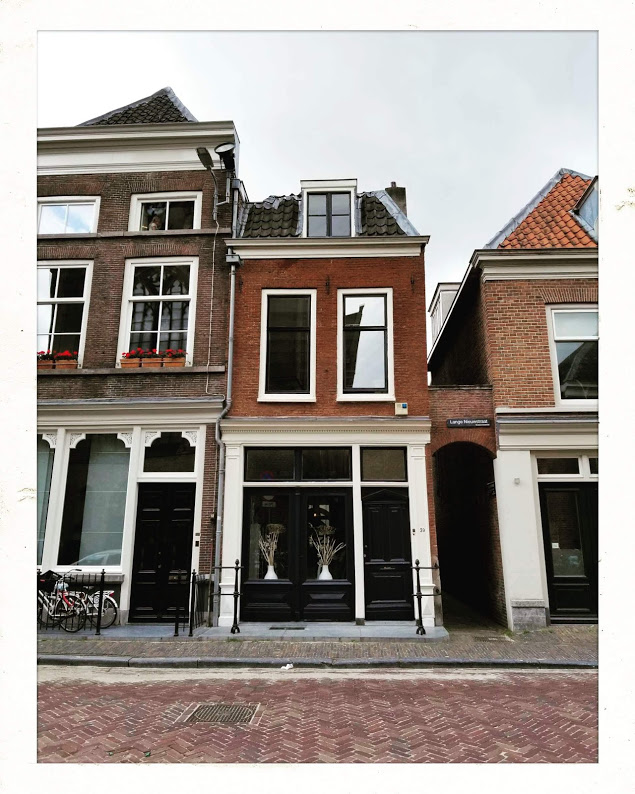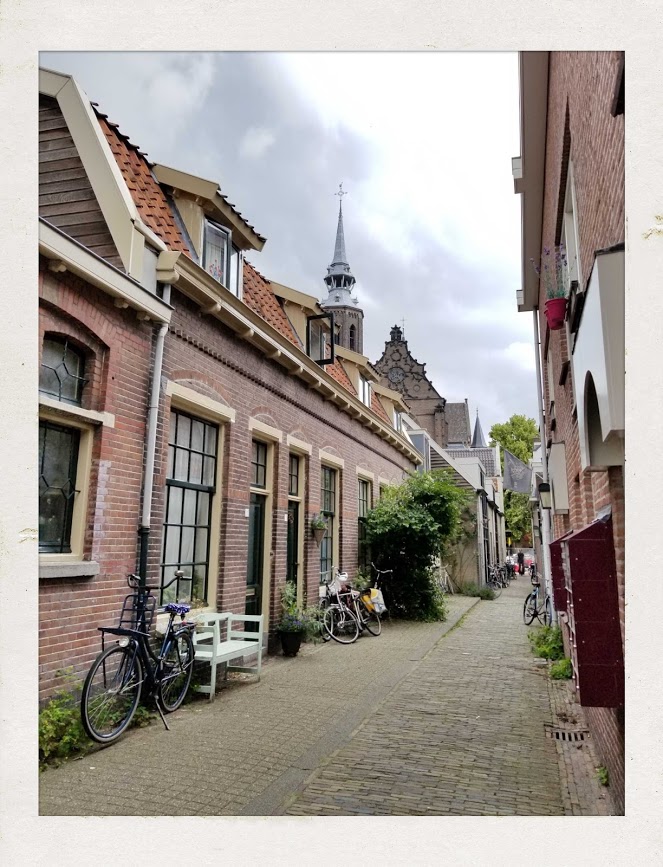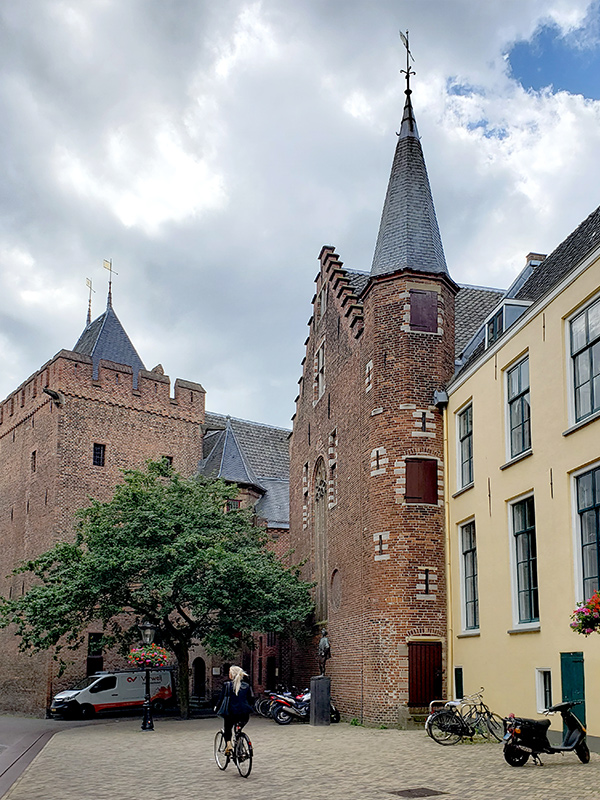 Back by the train station there was more modern architecture and artwork, including a whale sculpture made out of plastic waste, and the UFO-like De Inktpot sculpture atop the ProRail head office.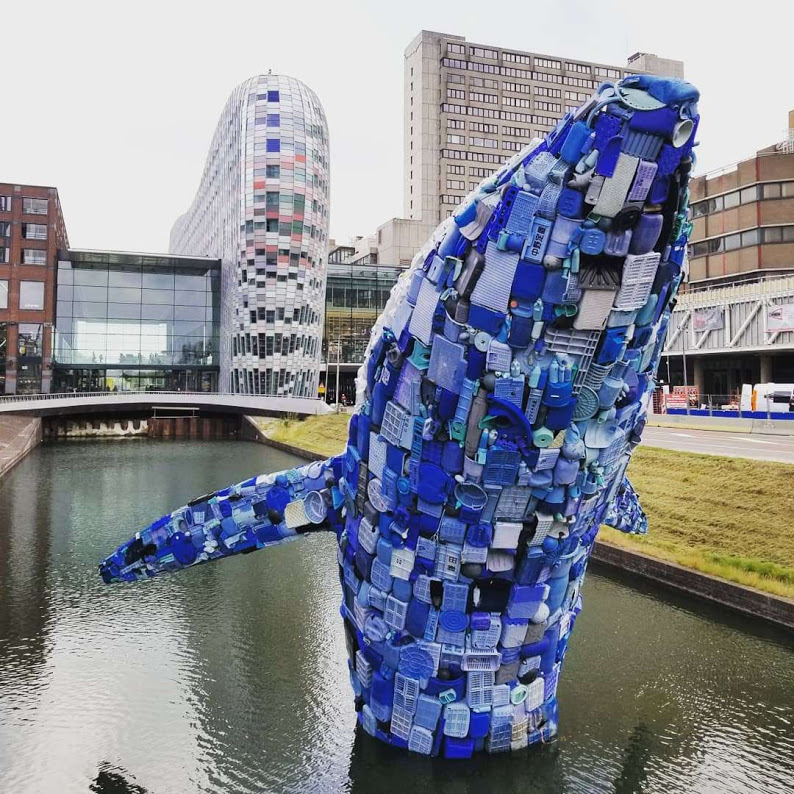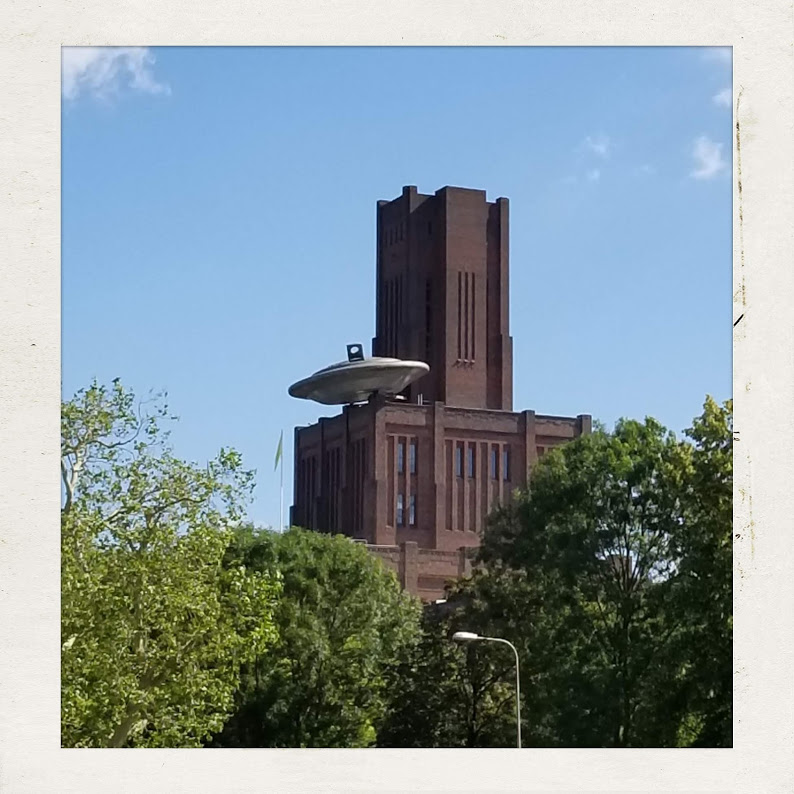 As in every place we visited in the Netherlands, the cycling infrastructure was extensive and well-used. This did not happen by accident. This excellent short film describes the transformation of Utrecht.