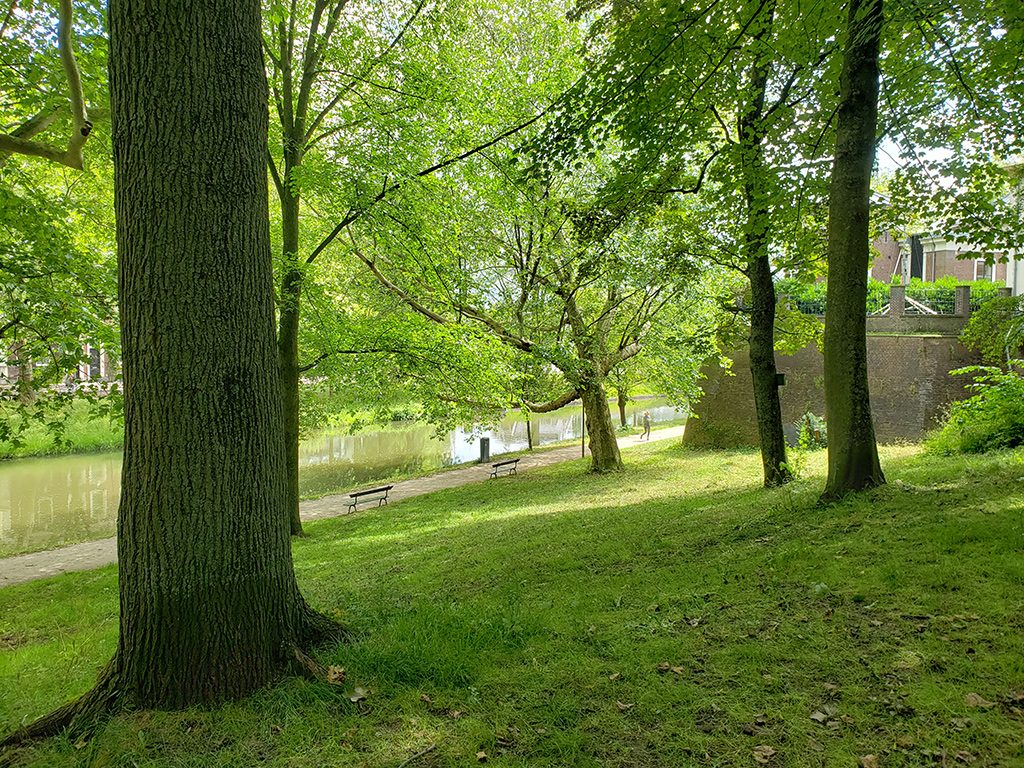 While in Utrecht we walked along a substantial section of Zocherpark, a lush and scenic green space located on the footprint of the now-demolished city walls that used to encircle the city center.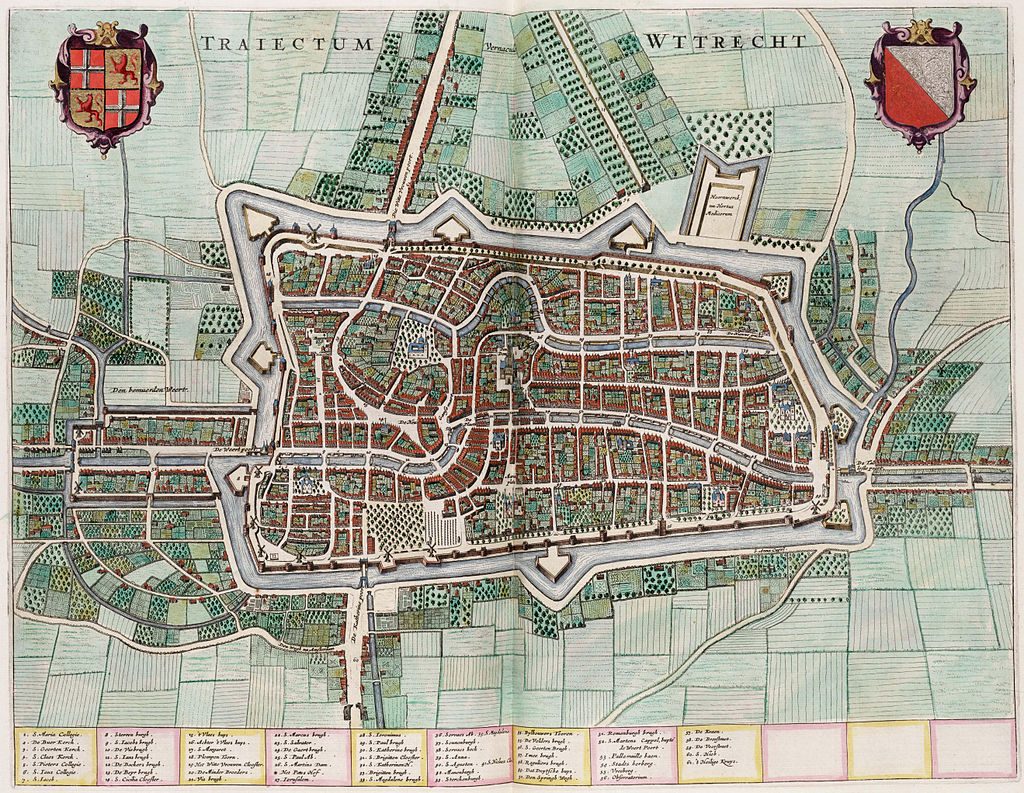 A quick glance at a historic map of Utrecht created by Willem Blaeu in 1652 shows that the current park maintains much of the same shape, at least if we take Google's modern map and rotate it 90 degrees.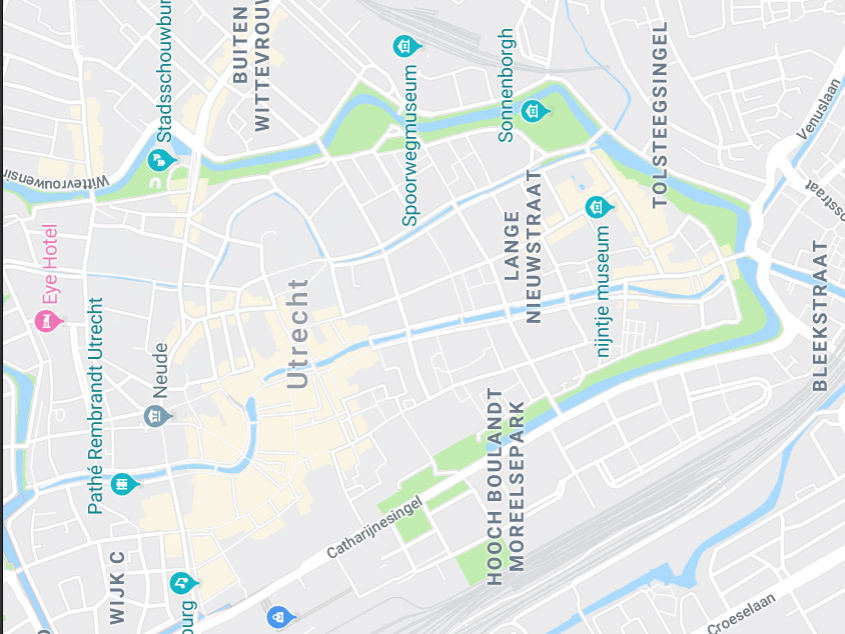 Many of the 13th century defensive walls had remained in place until the early 1800s when they were demolished in favour of park land. The conversion took over 40 years, and traces of the old fortifications still remain if you know where to look.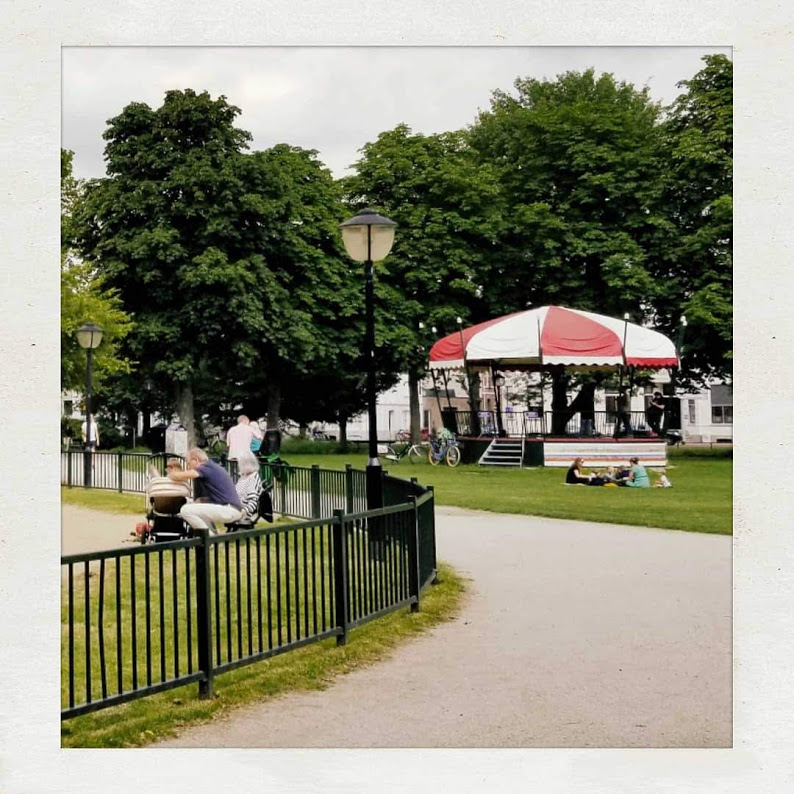 We began our walk at Park Lepelenburg, a smaller park within the larger Zocherpark. In this area the park is quite wide and contains a bandstand and children's playground. It was in full use by school groups around lunchtime on a weekday.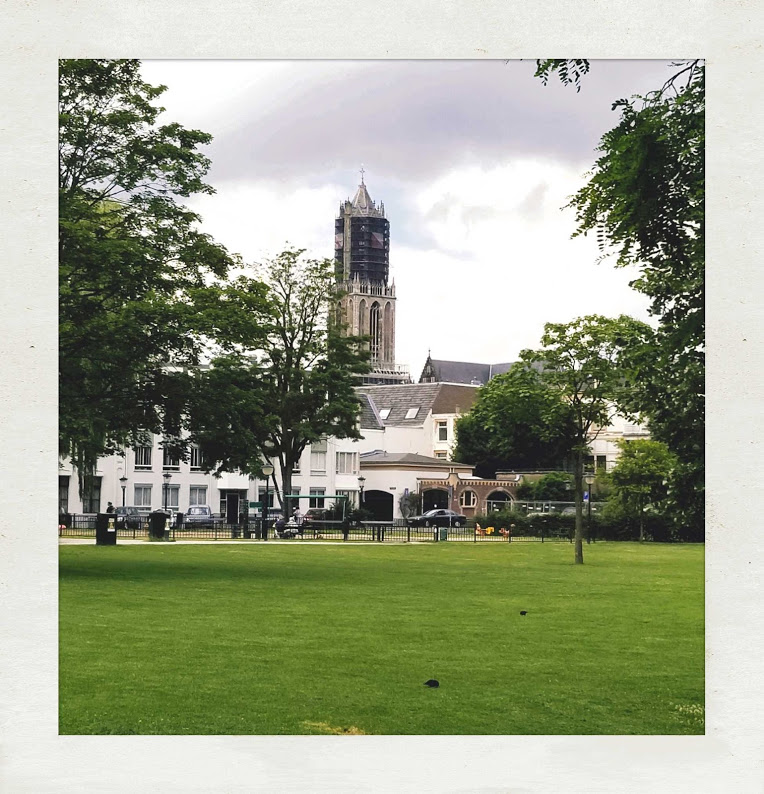 Zocherpark follows the edge of the Stadsbuitengracht canal, which has benefited from a greening initiative in recent years to make the area more attractive. We may have seen some of that "greening" in action as a number of men were carefully raking dried grass and twigs from the lawns along the canal banks and piling it for later removal.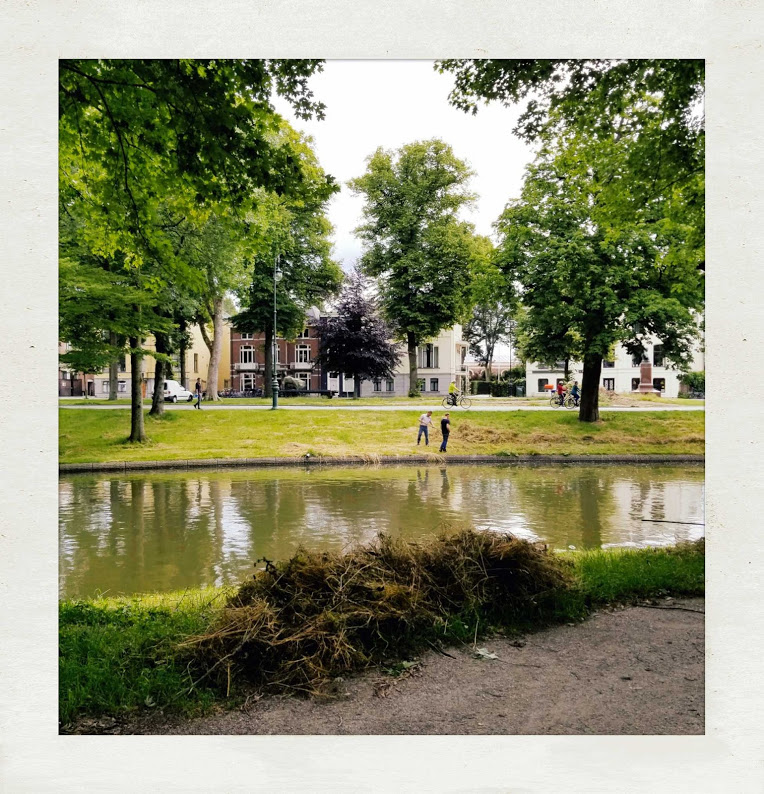 A few attractive bridges cross the canal. This is where streets pass through the park to connect the historic center to the outer neighbourhoods of Utrecht.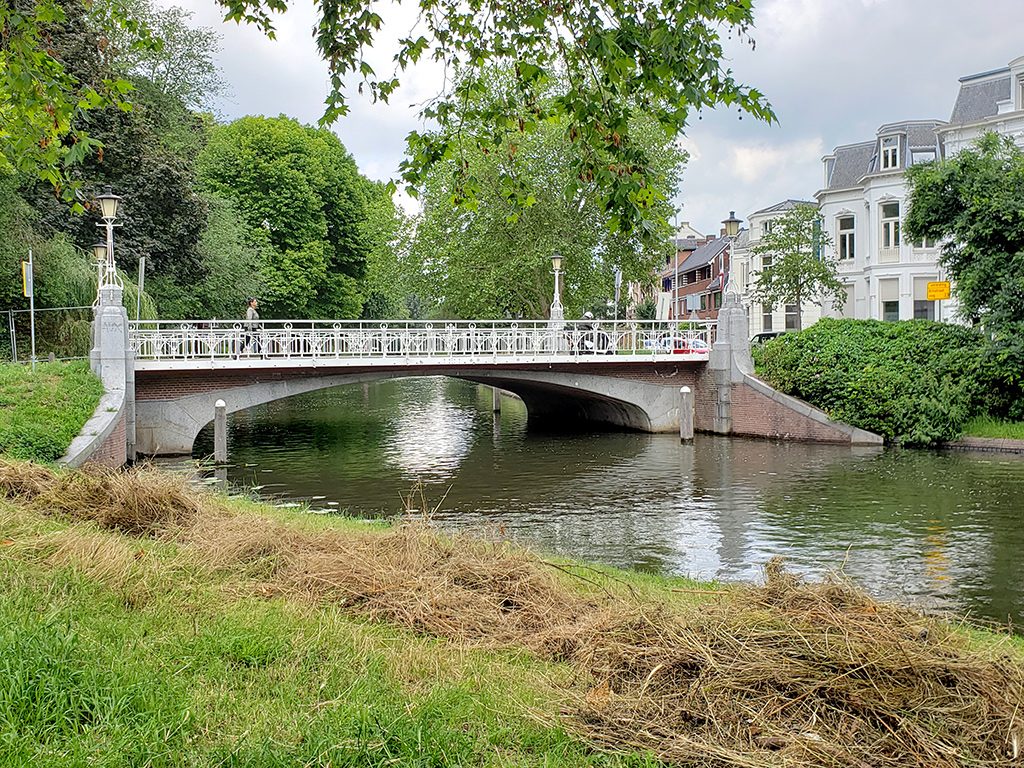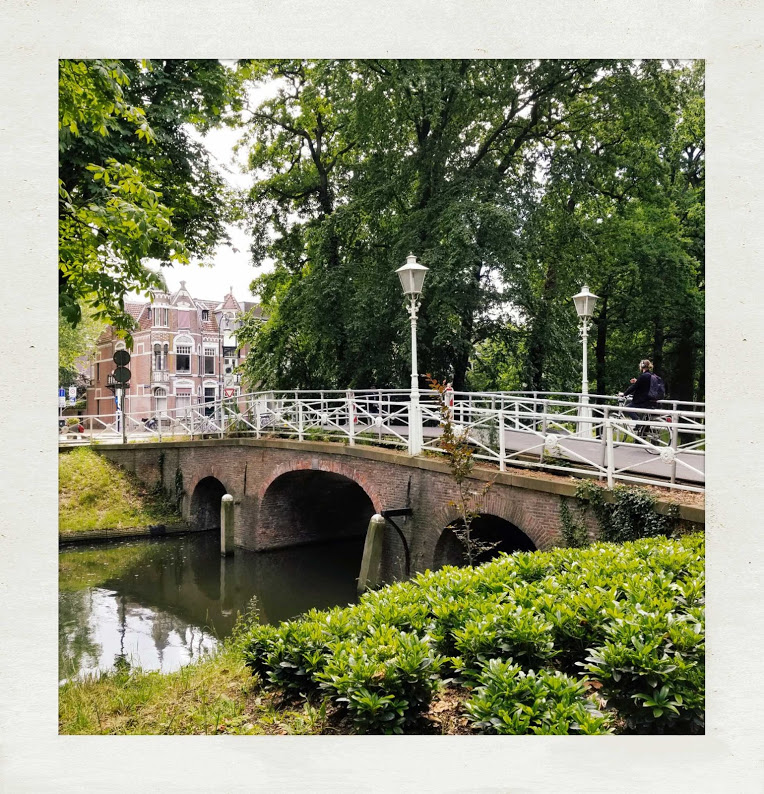 We passed a sculpture of a man looking at the sky next to his sad dog. It's called Spoetnikkijker, which translates to "Sputnik Watcher" and was created by Oswald Wenckebach in 1957. This sculpture was presumably placed near the Sonnenborgh Observatory, now a museum. My guess is that the artwork references Sputnik 2, launched in 1957 with a dog on board for a one-way journey.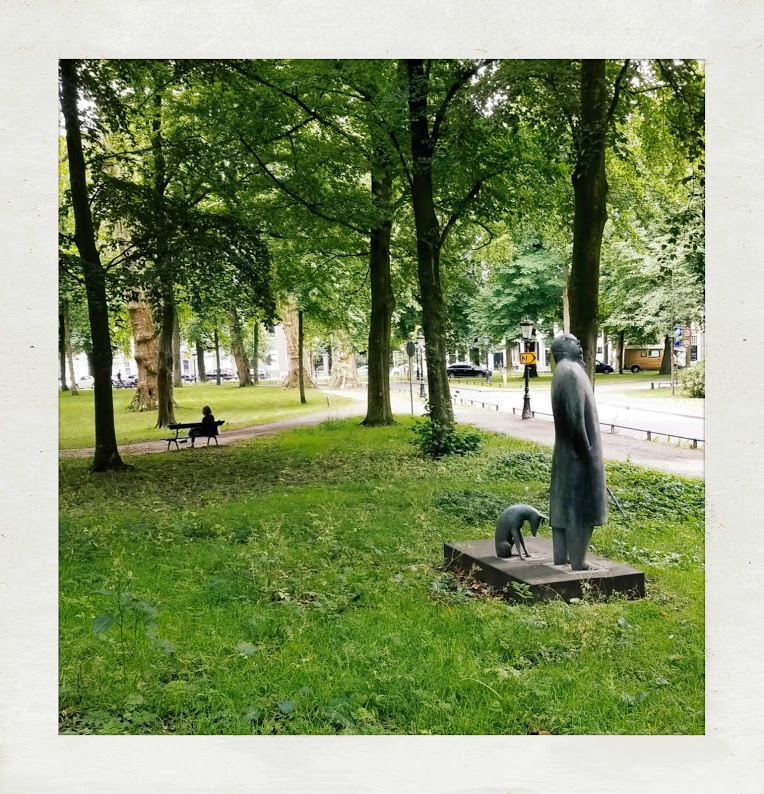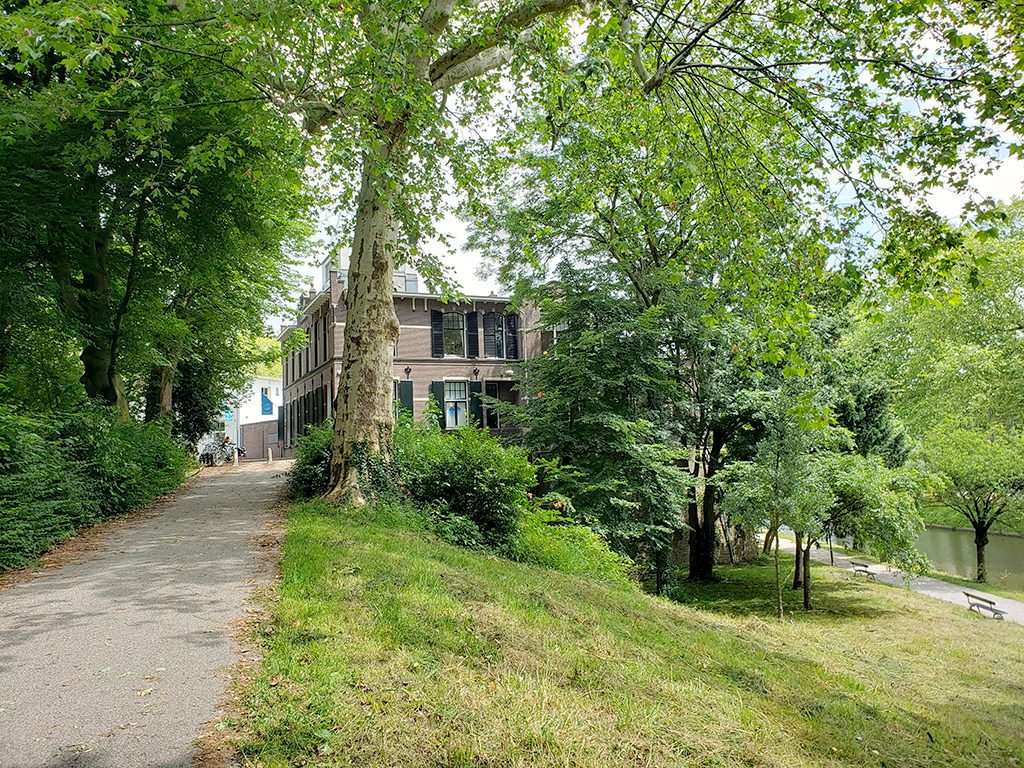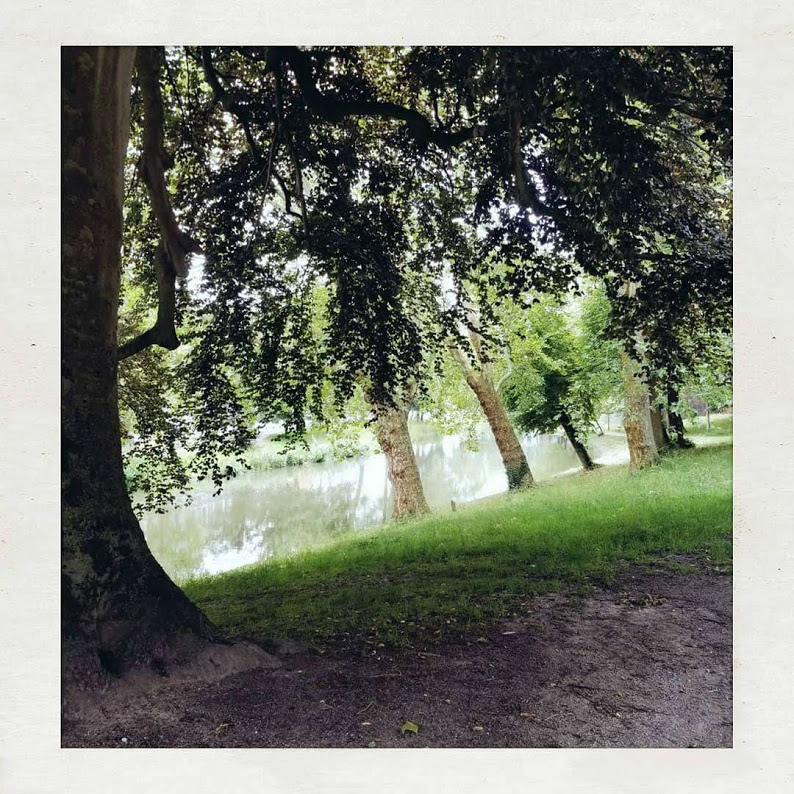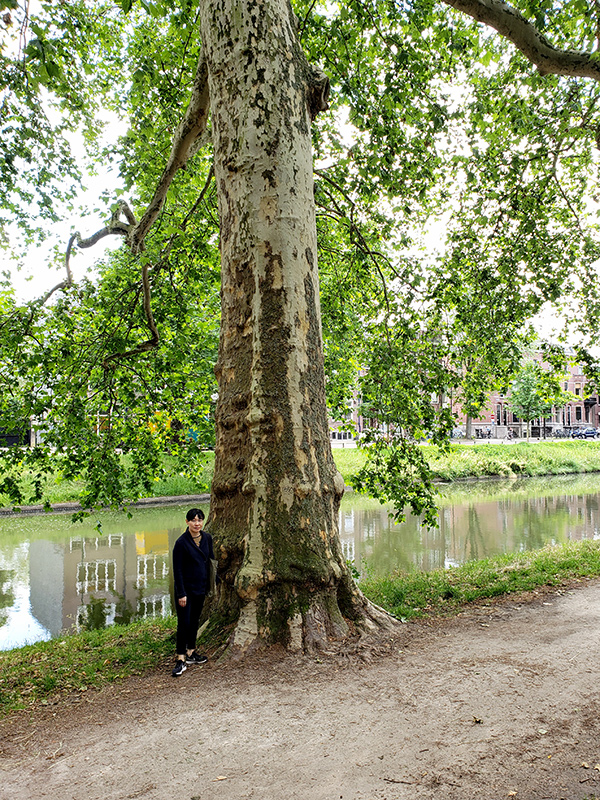 Along the southern edge of the park the bank became very steep, and small houses were just visible through the trees above.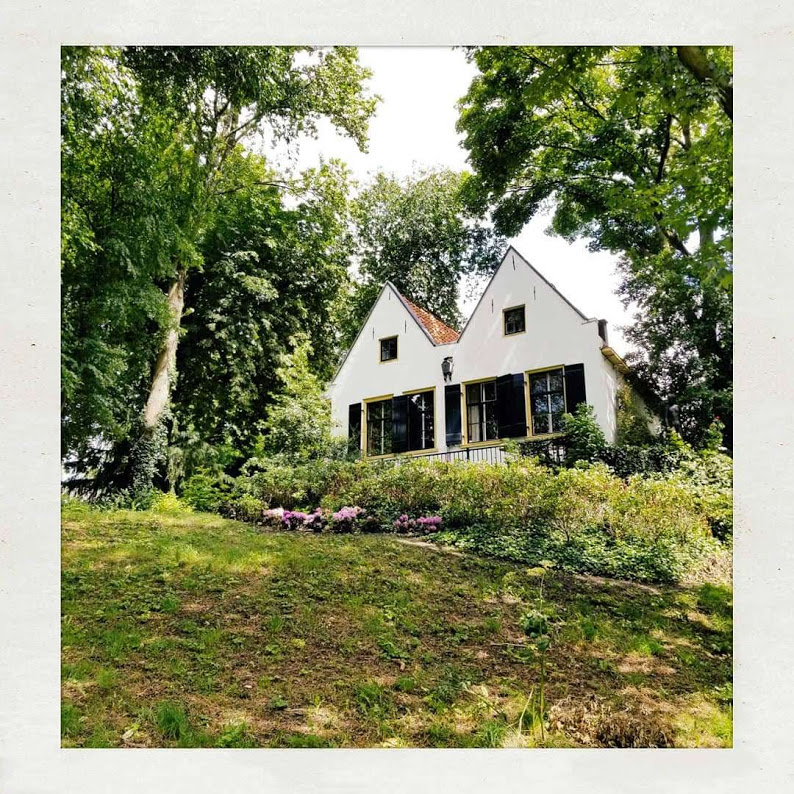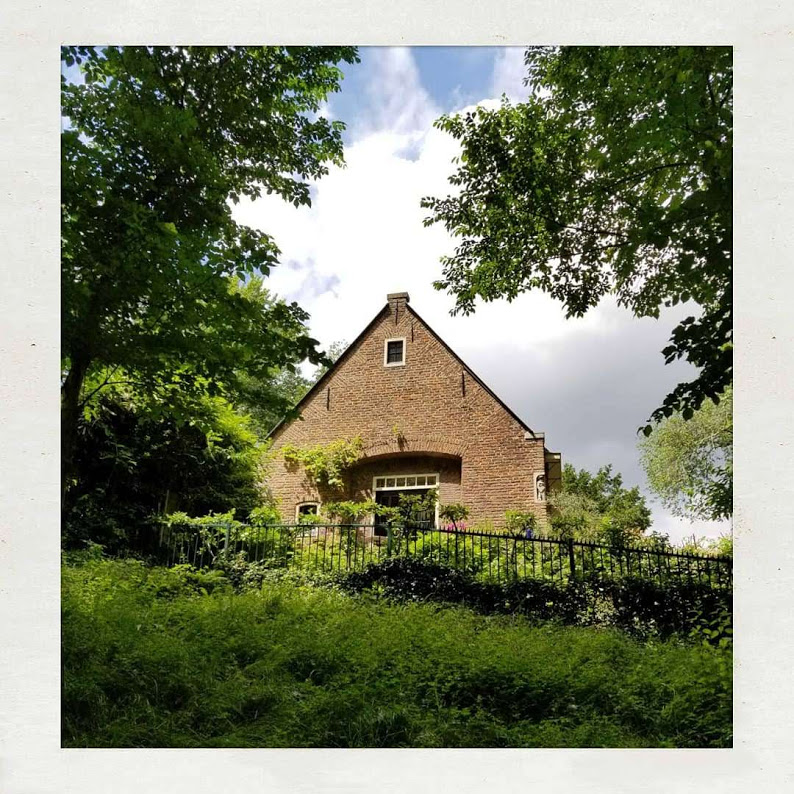 At the southwest corner of the Zocherpark we broke for liquid refreshments at Café Ledig Erf, a nice bar with extensive outdoor seating along a busy square.