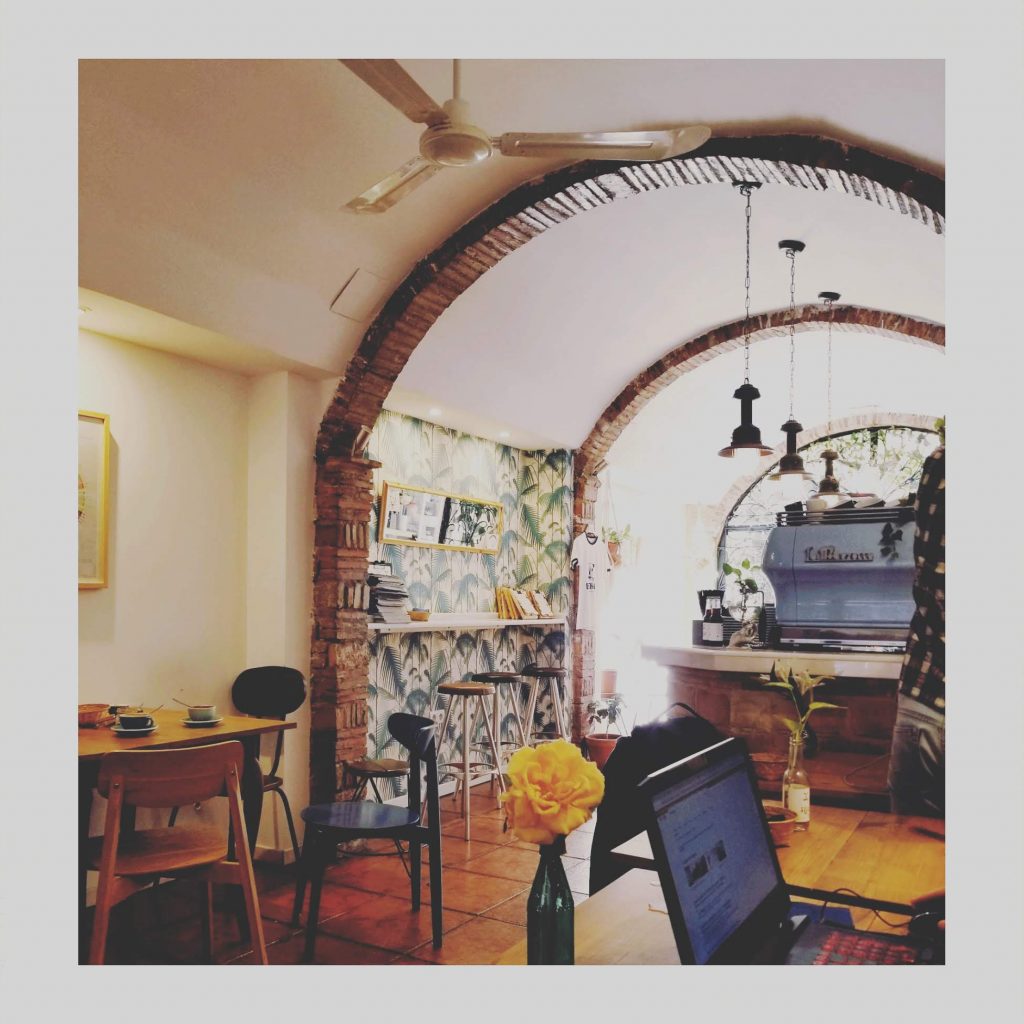 Unfortunately we've both been quite sick since before we arrived in Valencia, and our lingering colds and flus are not letting go easily. That means that during our first week here we've been mostly sticking to our local neighborhood for lunches or dinners, and stocking up at the local Consum supermarket to cook at the apartment. Luckily none of this is a hardship as the neighbourhood is filled with nice places to eat, and the produce is great.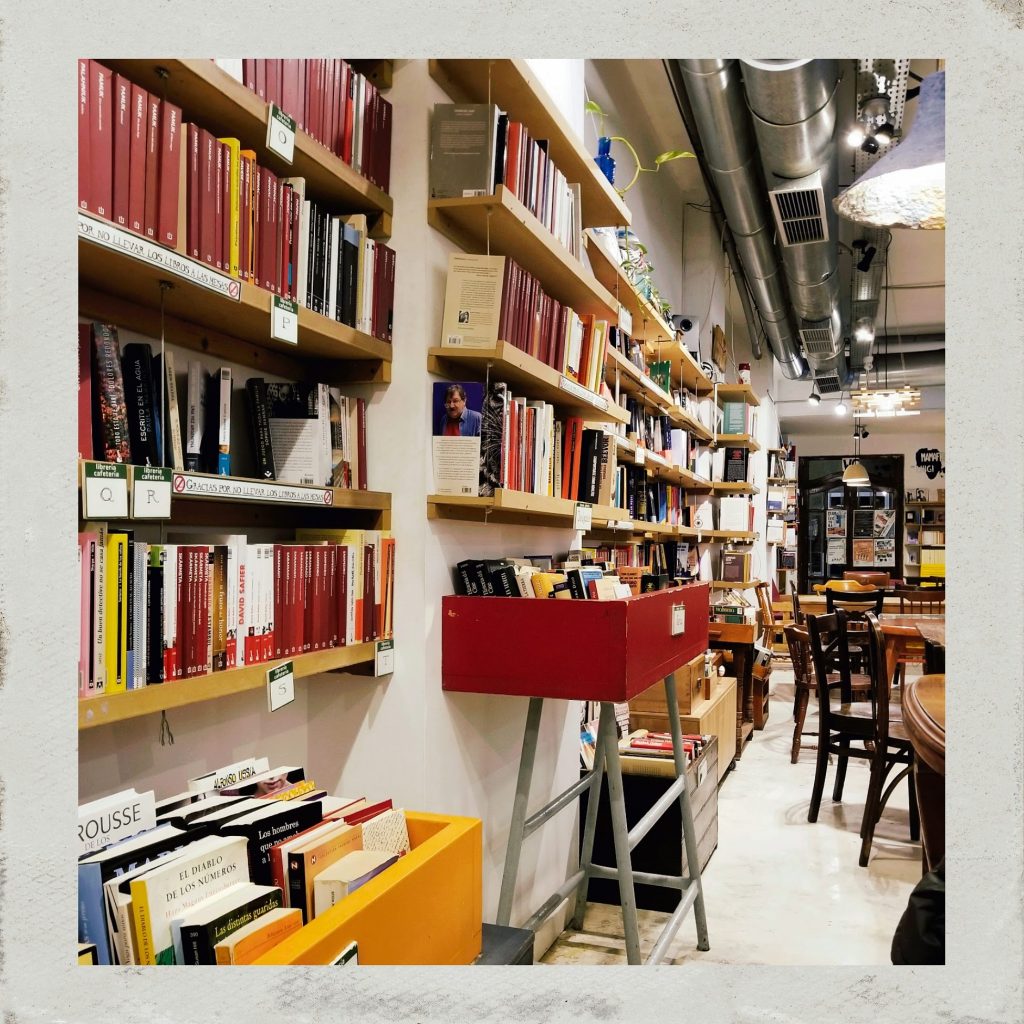 One of our earliest stops was at Ubik Café Cafetería Librería, one of the first establishments that kicked off the Russafa neighbourhood revival. As the name suggests, it's a café that also sells books, food, and craft beers. We visited on a holiday and found the kitchen closed, but we had a drink and will return for food later in our trip.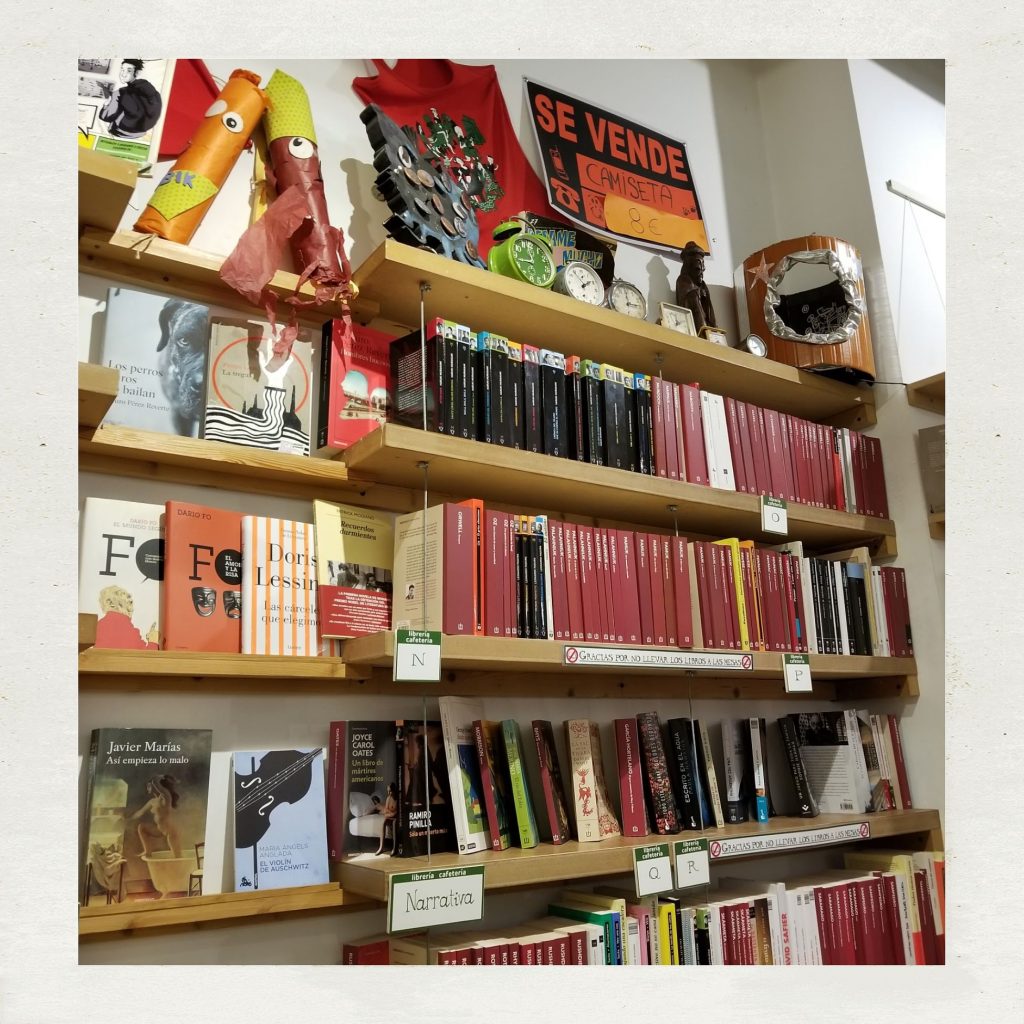 We stumbled across Dionisos, a Greek restaurant, and enjoyed a very cheap and tasty lunch from their menú del dia. I later noticed their online reviews are quite middling, but we had a good experience.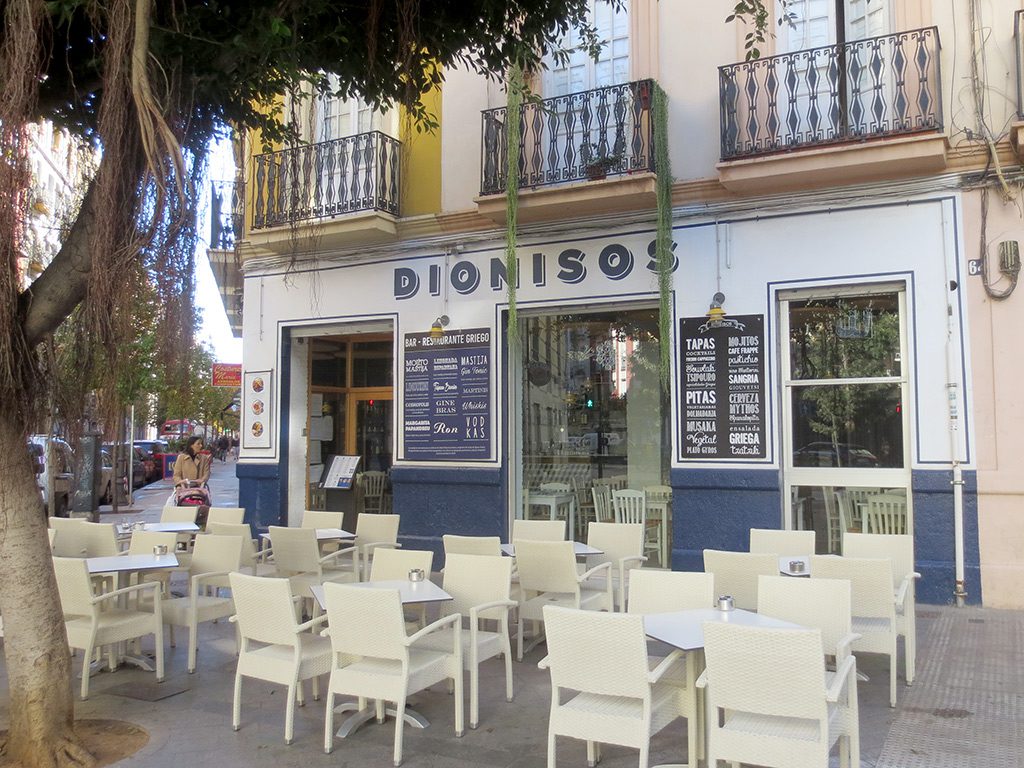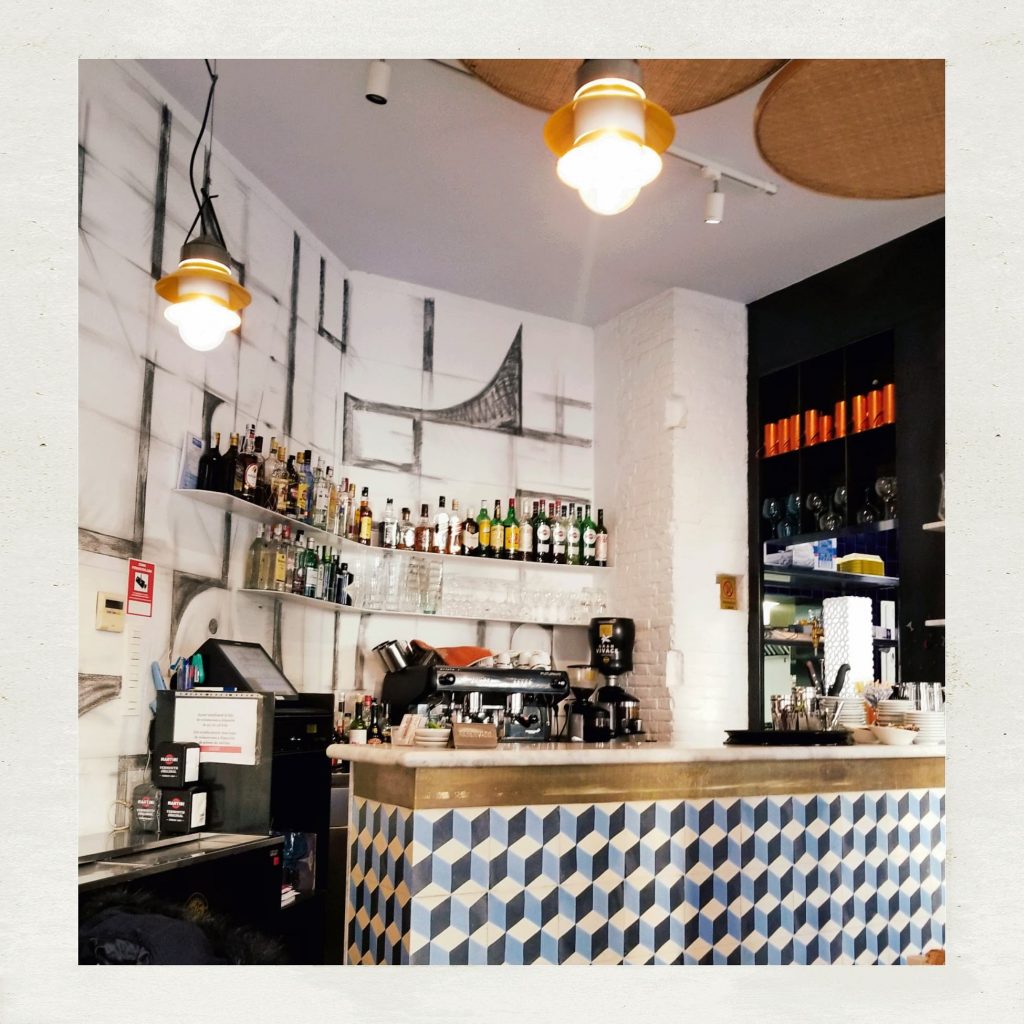 La Finestra is a fun spot tucked down a narrow alley near the Mercat de Russafa. Along with cheap beer and salads, they sell mini pizzas at €1.60 each. You order at the counter and tell them how many pizzas your table wants, and they bring them out as they are ready. You don't get to choose specific pizza toppings, so each one is a surprise, though you can specify if you are vegetarian, vegan or have another dietary restriction.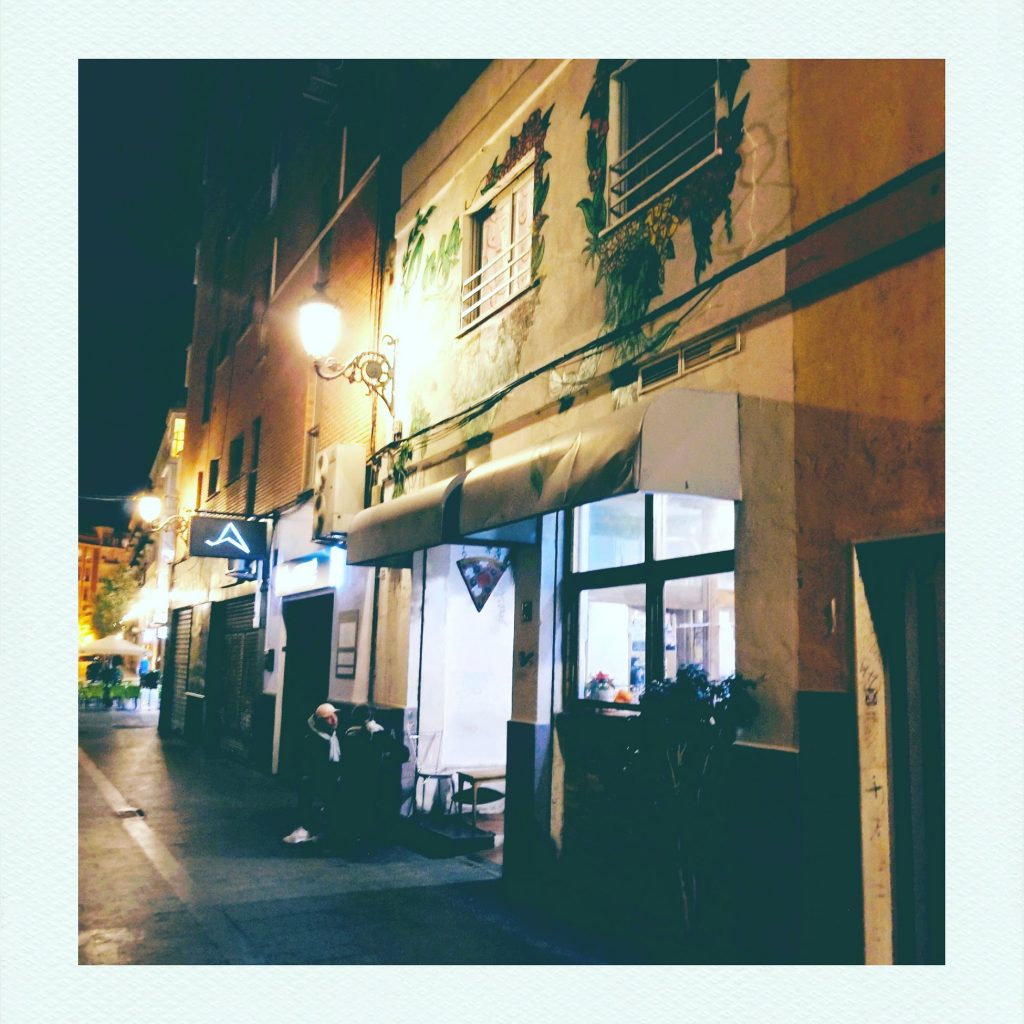 La Finestra was filled with many students and others making it a first stop of a longer evening. We enjoyed a large salad, three mini pizzas (which were actually not all that mini), a beer and a sparkling water for the lofty sum of €12, or about $18 CAD.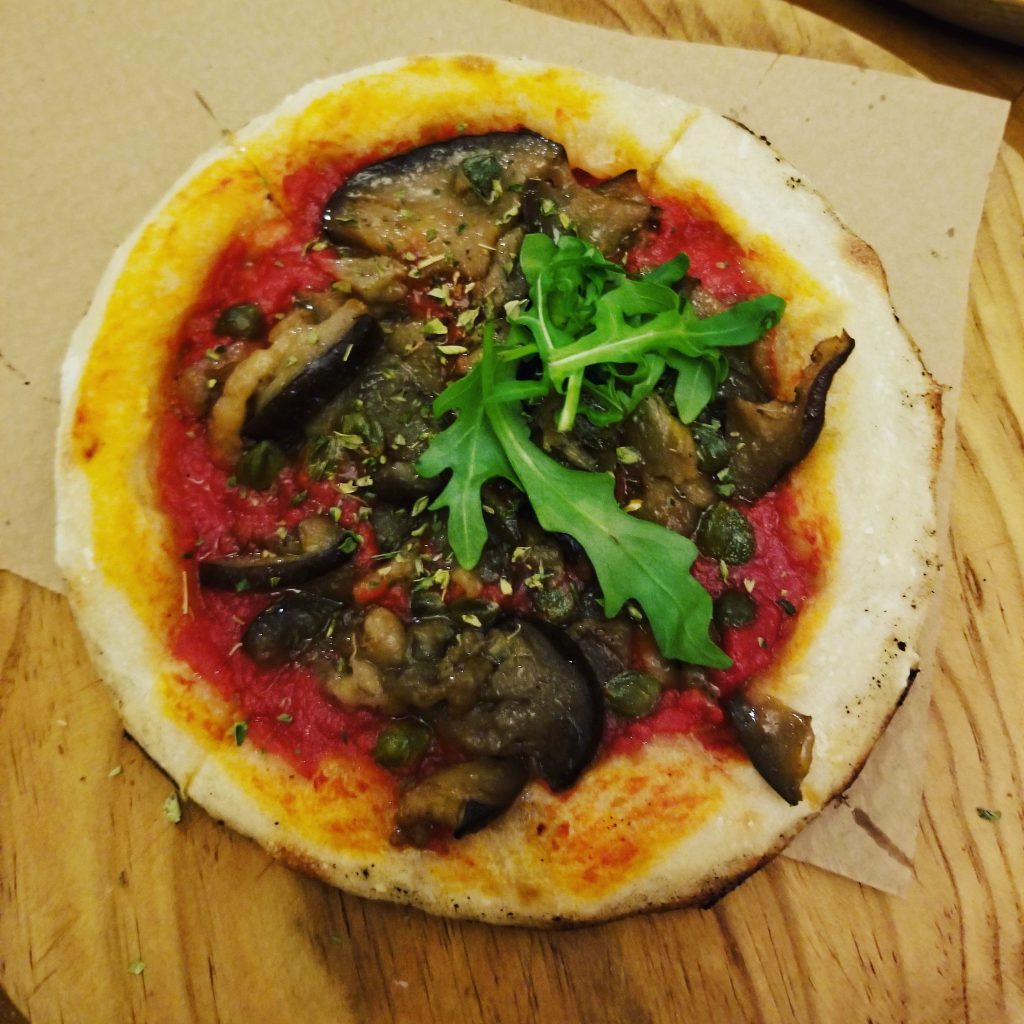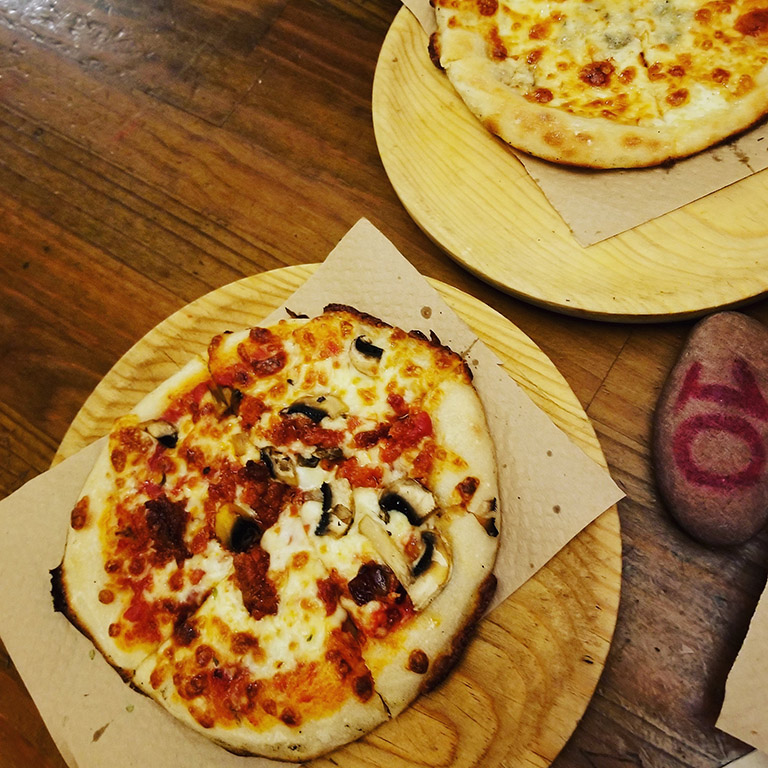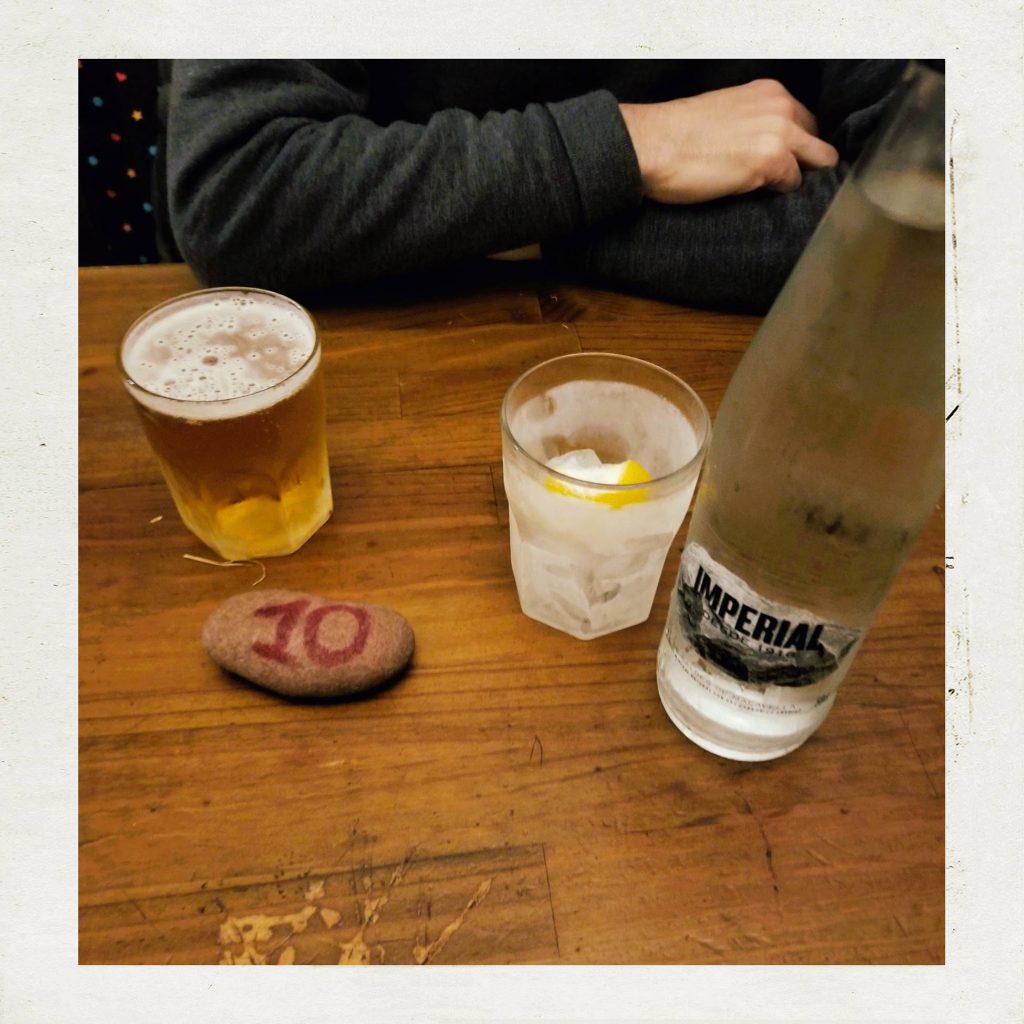 Bluebell Coffee Co. was another early pioneer in Russafa. They specialize in high quality third-wave coffee, reminiscent of some of my favourite coffee shops in Toronto. But since this is Spain, they also sell beer and excellent food.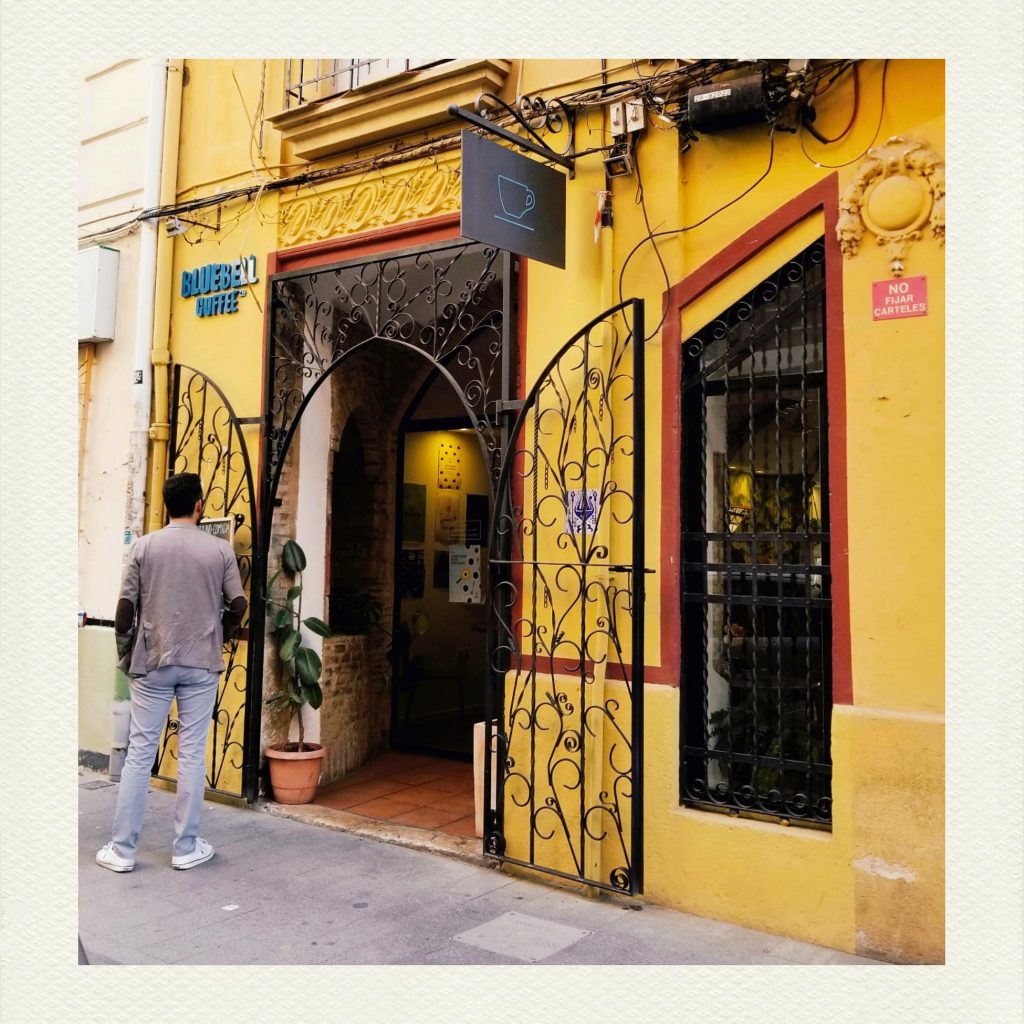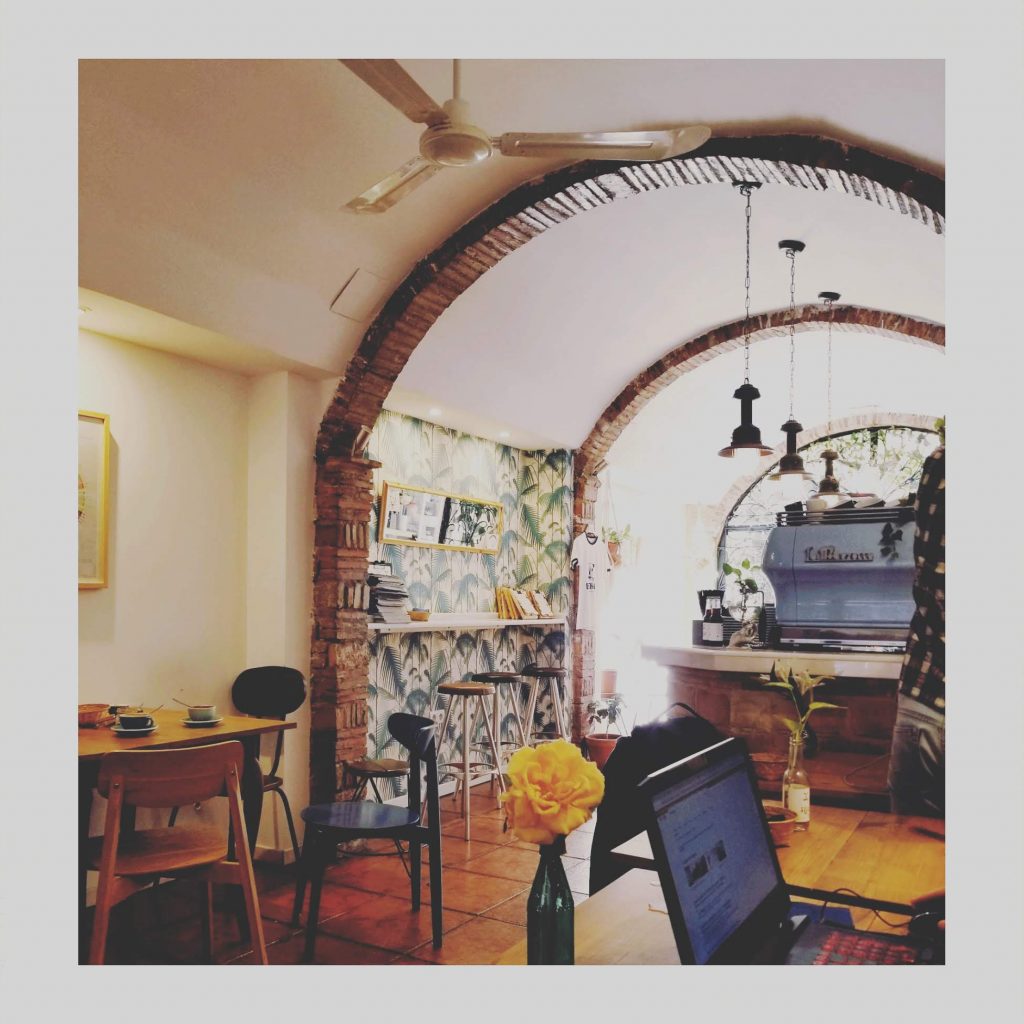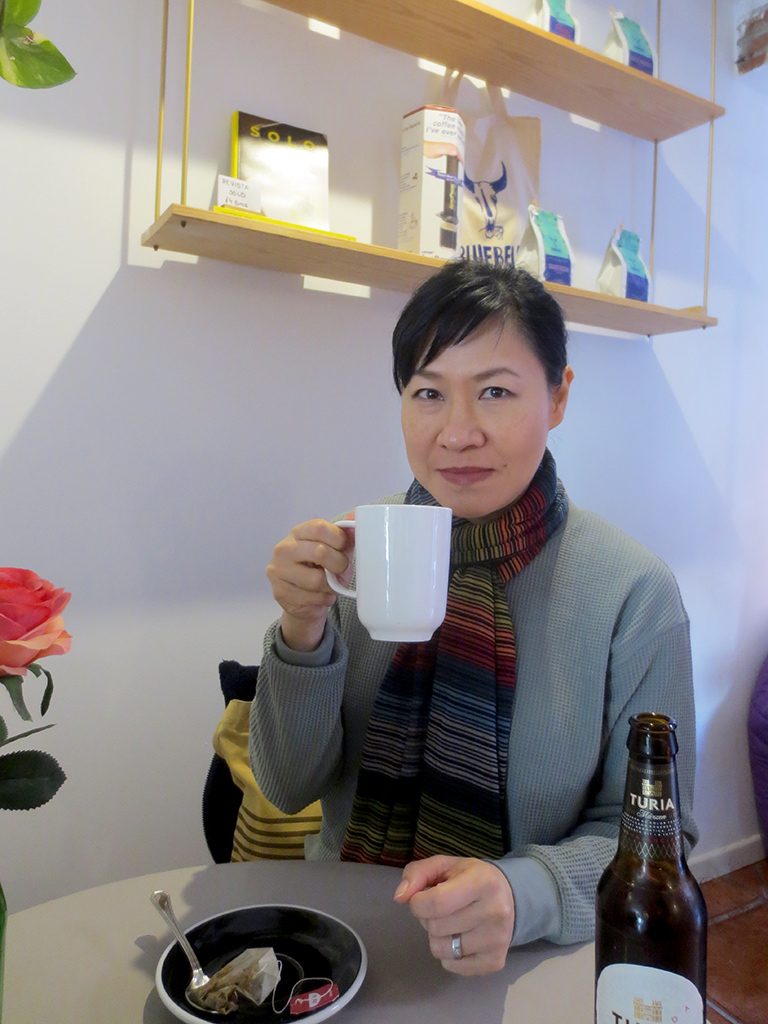 Josie enjoyed a "Buddha" brown rice bowl with mango dressing. I had the avocado on toast with slaw, poached egg and bacon. The food tastes as good as it looks.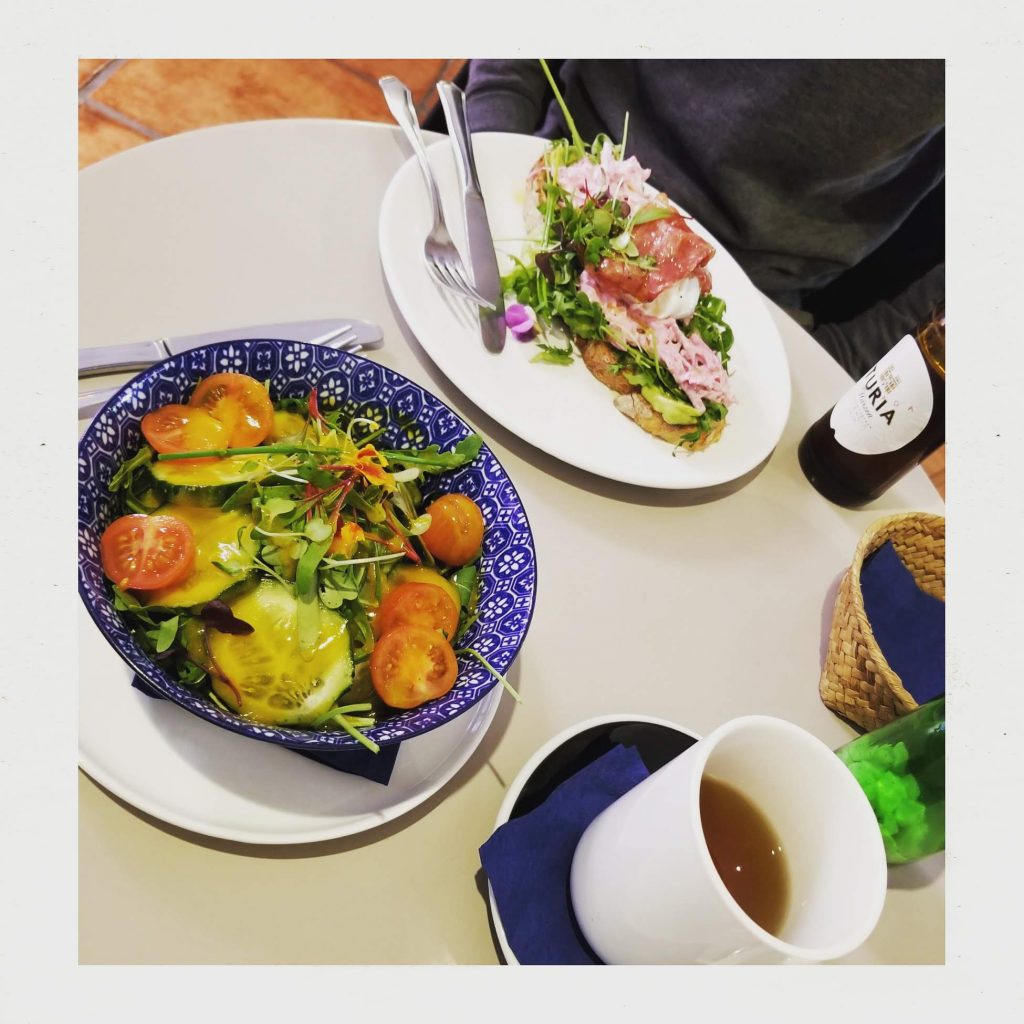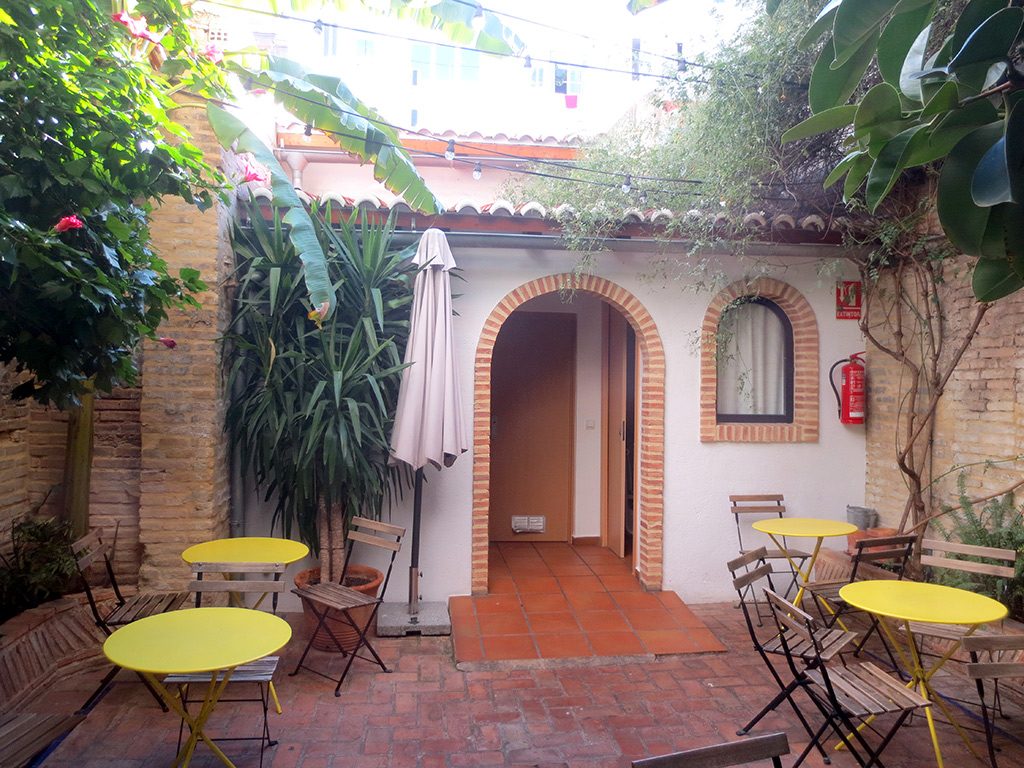 The award for "most recommended" spot in Russafa based on conversations with our Airbnb hosts, guidebooks and the internet definitely goes to Dulce de Leche Boutique, a beautiful pâtisserie and café just a few doors from our apartment. We were not disappointed.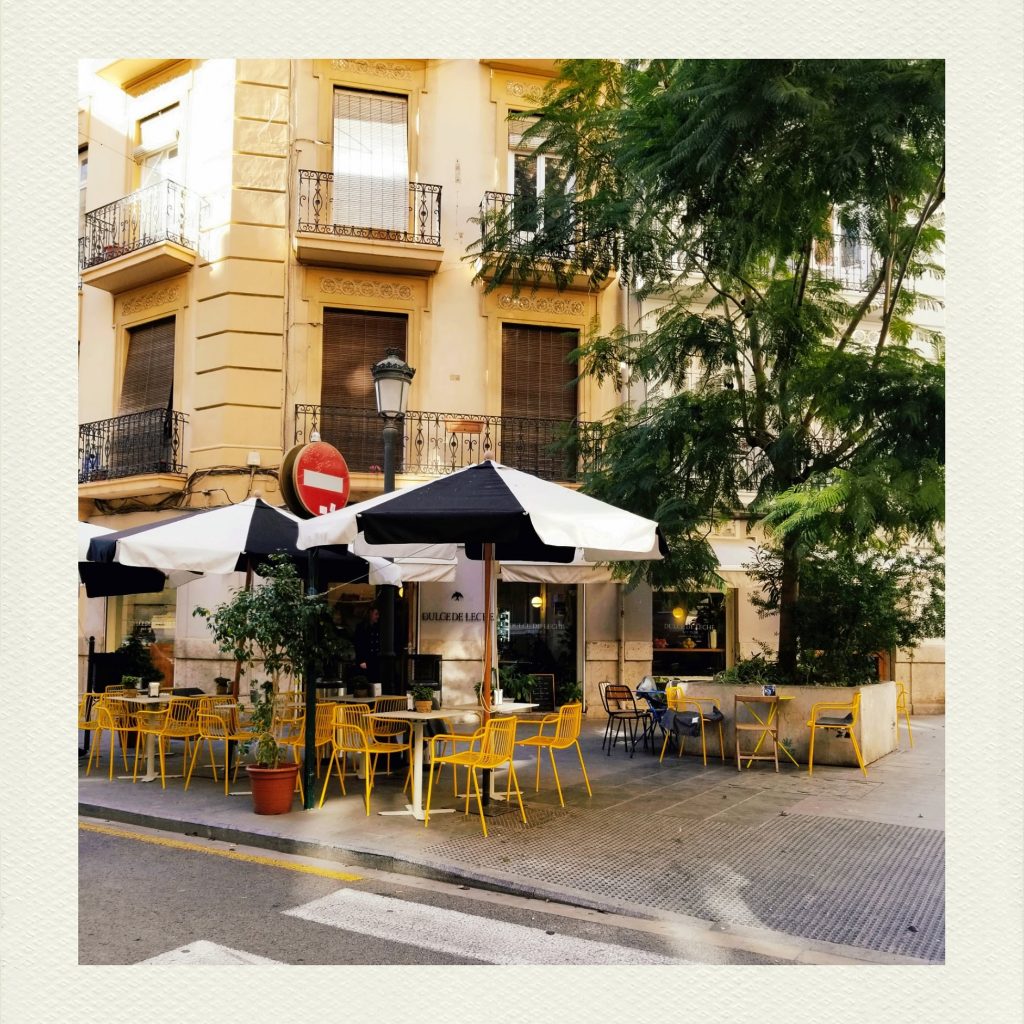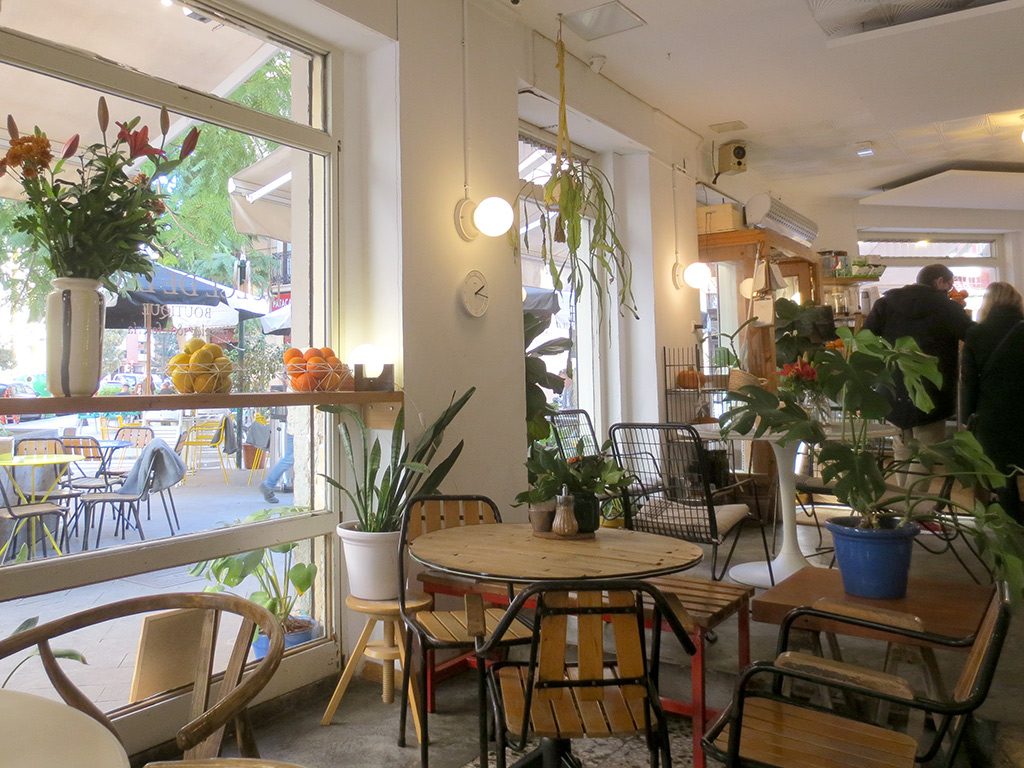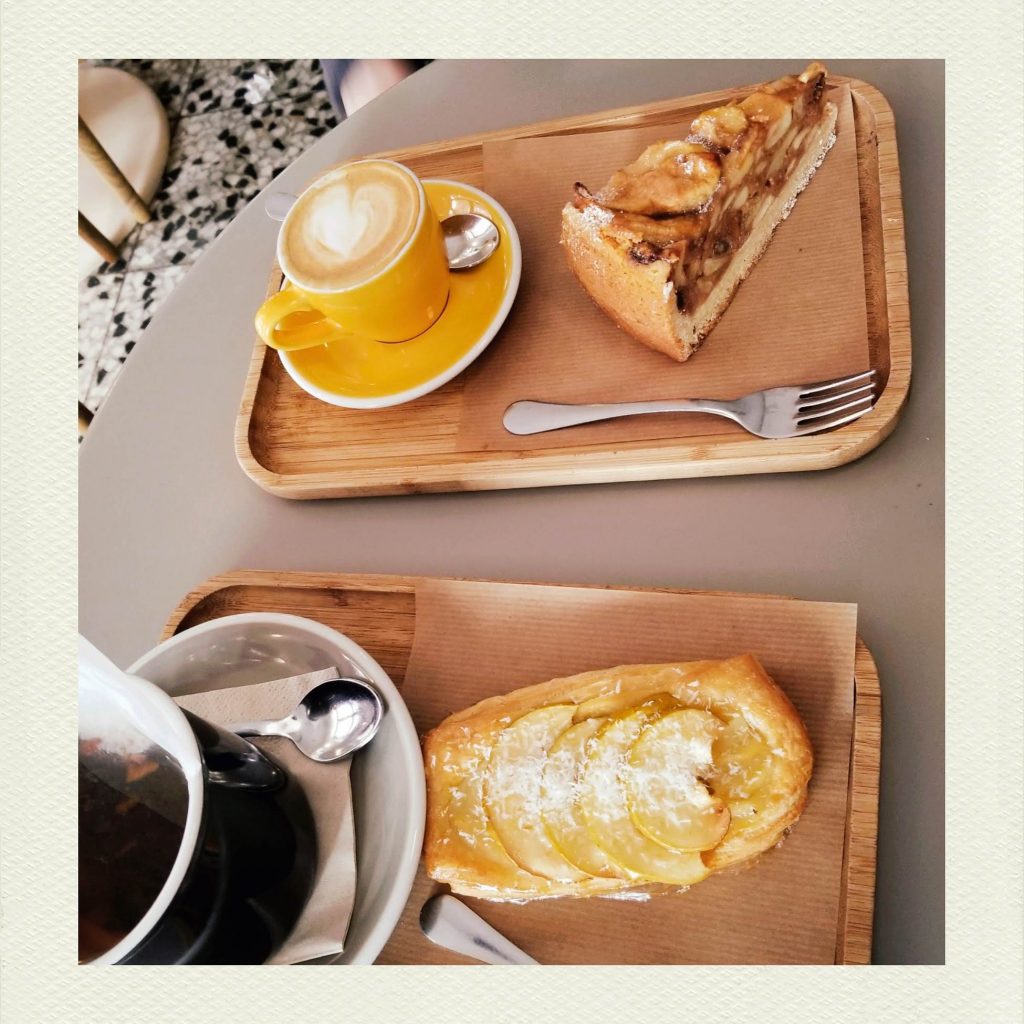 The anchor of Russafa is the Mercat de Russafa farmer's market, housed in a colourfully-painted brutalist building. Though smaller than the main Mercat Central in the city core, it's still impressive, with a wide variety of produce and meat stalls frequented by more locals than tourists.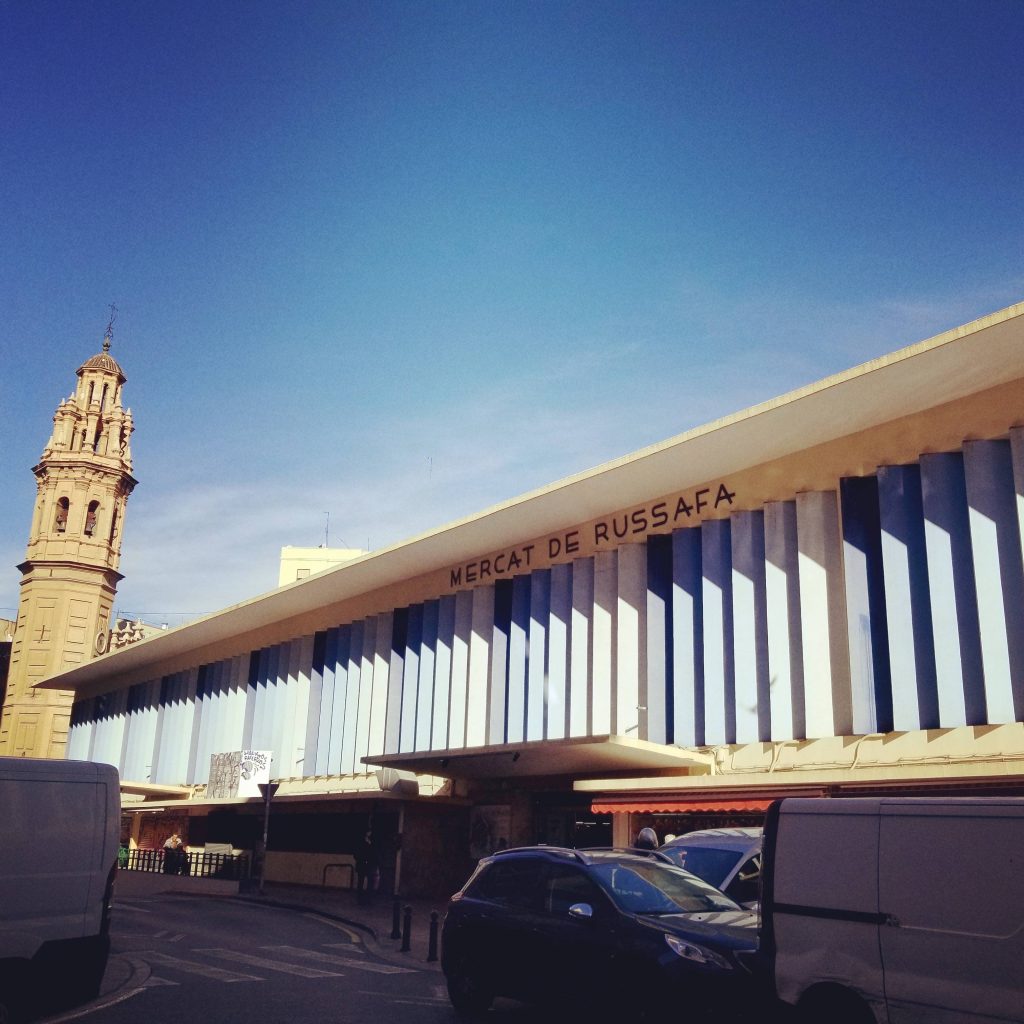 To create moderate confusion, the name of the neighbourhood is spelled "Russafa" in Valencian (a dialect of Catalan) but it is spelled "Ruzafa" in Spanish (well, technically Castilian). Both spellings seem to be used with equal frequency: even the market building itself is inconsistent, with the main outside signage reading "Russafa" and the interior window signage reading "Ruzafa".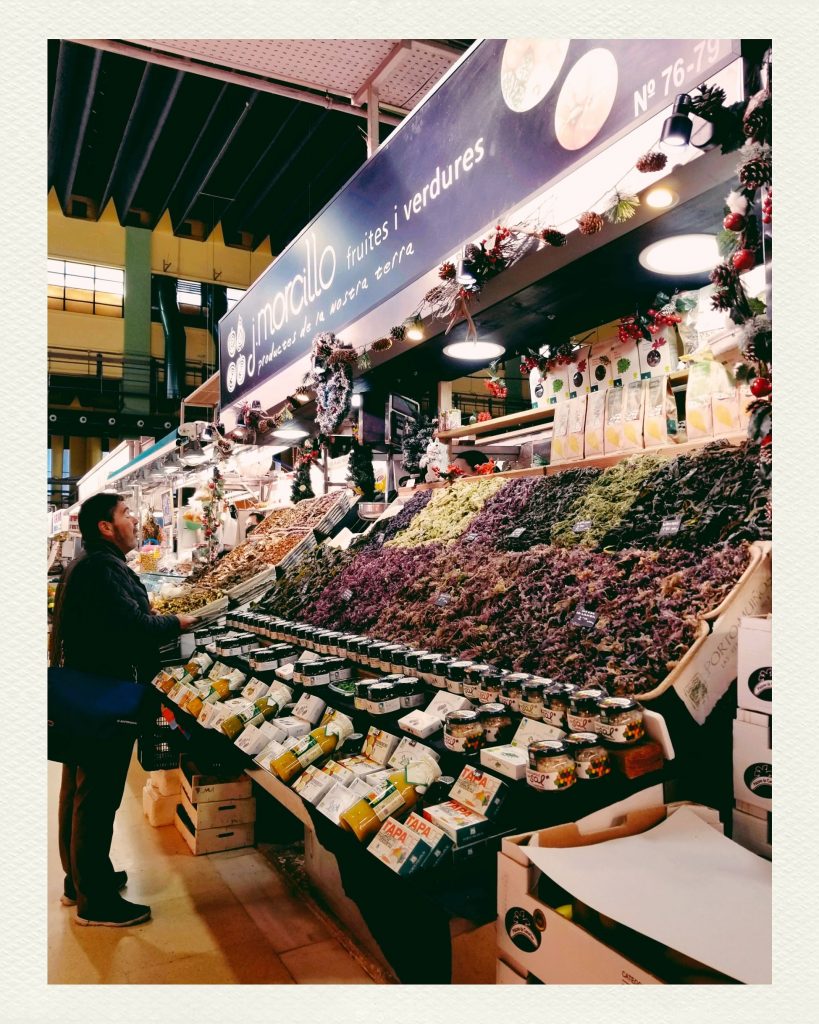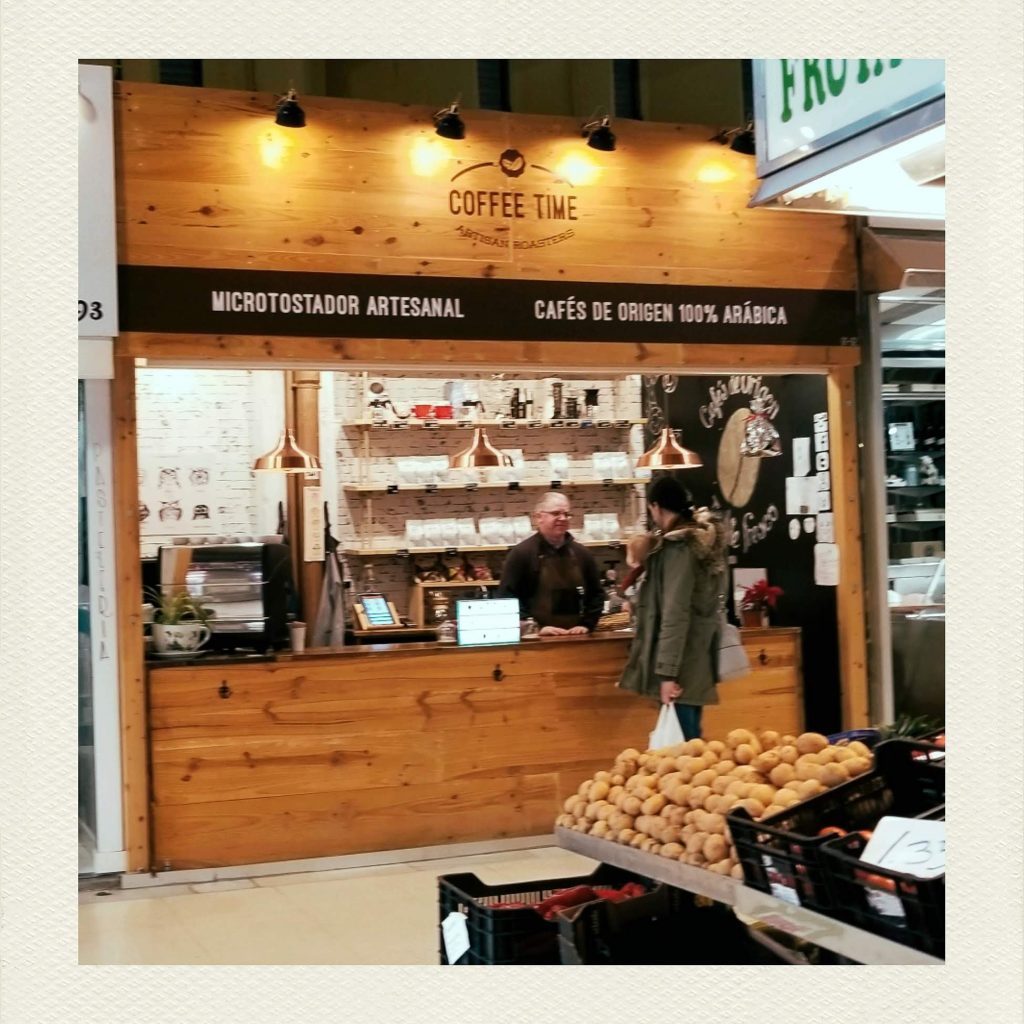 Despite the large market and several supermarkets in the neighbourhood, Russafa still supports many small businesses including the ubiquitous fruterías, which mainly sell excellent-quality produce at a cheap price, though some of the larger ones also sell beer, canned foods and cleaning supplies. Many stay open until around midnight, though their beer sales are cut-off at 10pm by law.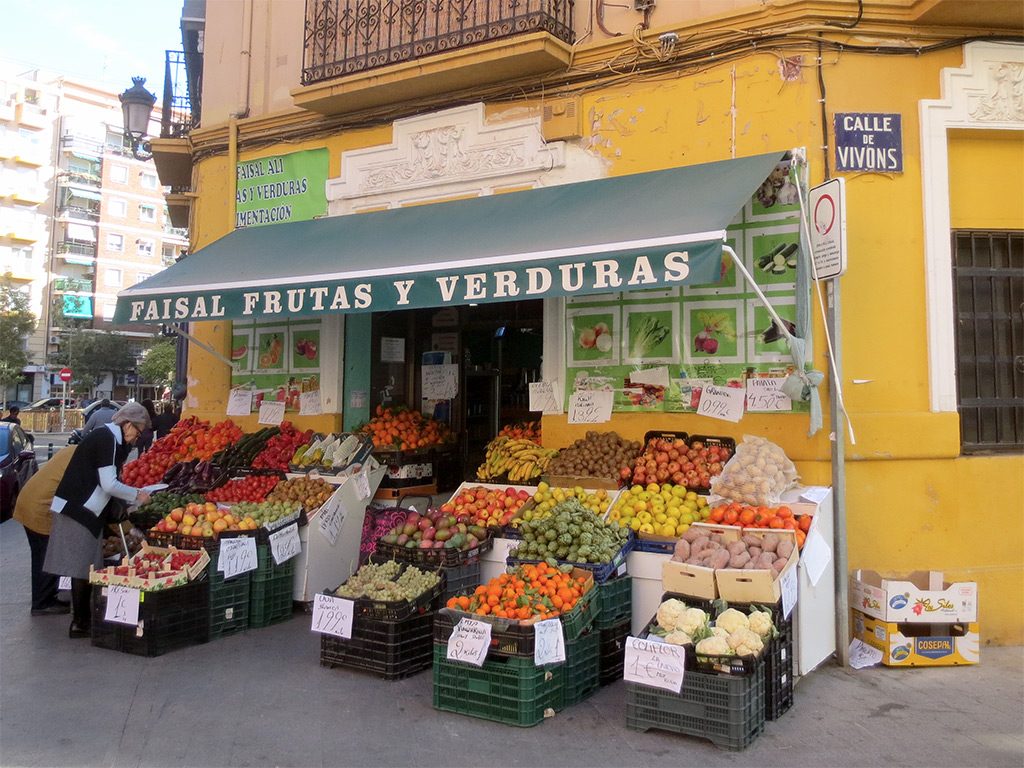 Like many neighbourhoods that have become gentrified quickly, the locals have found that some cons come with the popularity. After many bars and cafes opened in the course of a few years, some residents reasonably complained about the late-night noise from all the patio "terrazas" lining the streets. But when the city council proposed new rules to drastically reduce the size of the terrazas, a counter-protest developed in support of keeping them.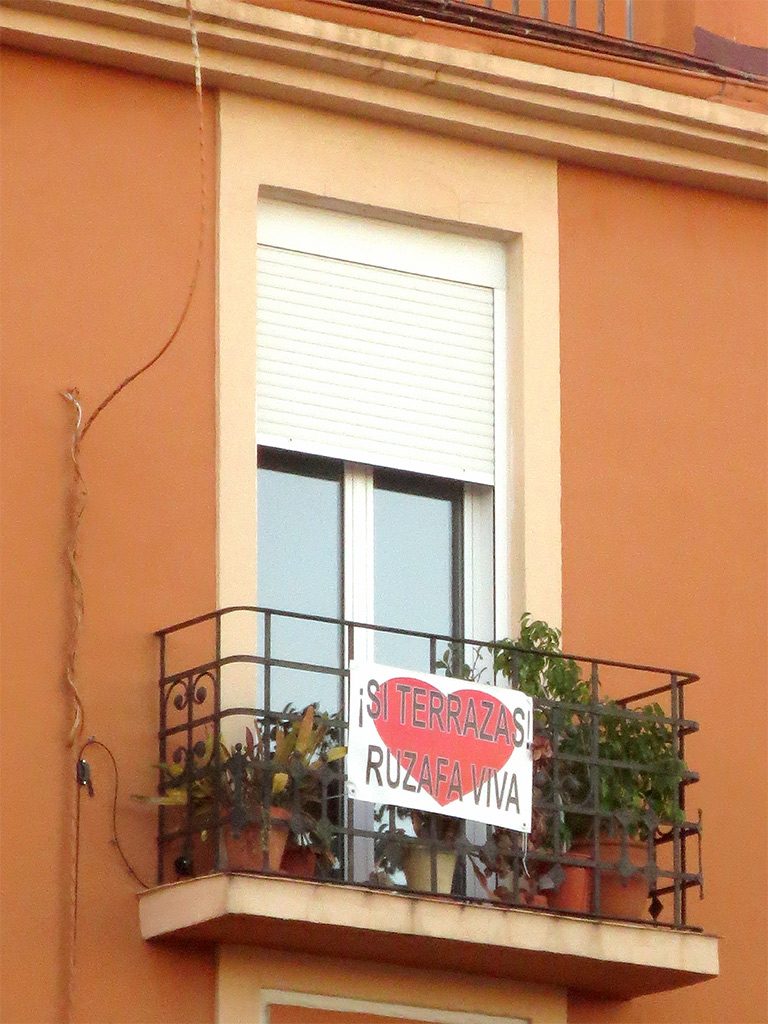 Supporters point out that since many Russafa residents own or work in these booming businesses they fear that drastically reducing the number of tables will result in less business and potential layoffs.