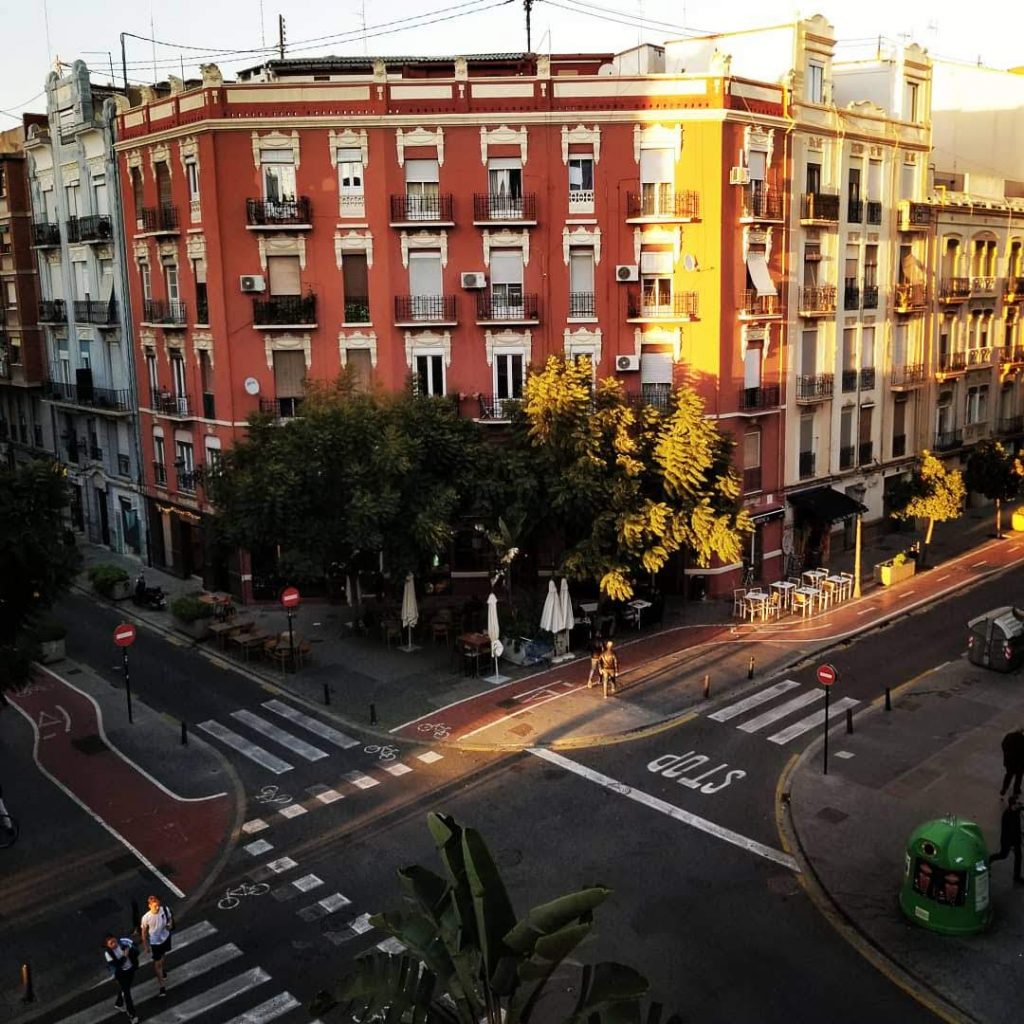 The highlight of our surprisingly spacious apartment in Russafa is the view into the adjoining intersection, which is always lively and full of pedestrians, cyclists, skateboarders, scooter riders, cars, delivery trucks, and people just enjoying beers or tapas on one of the patios.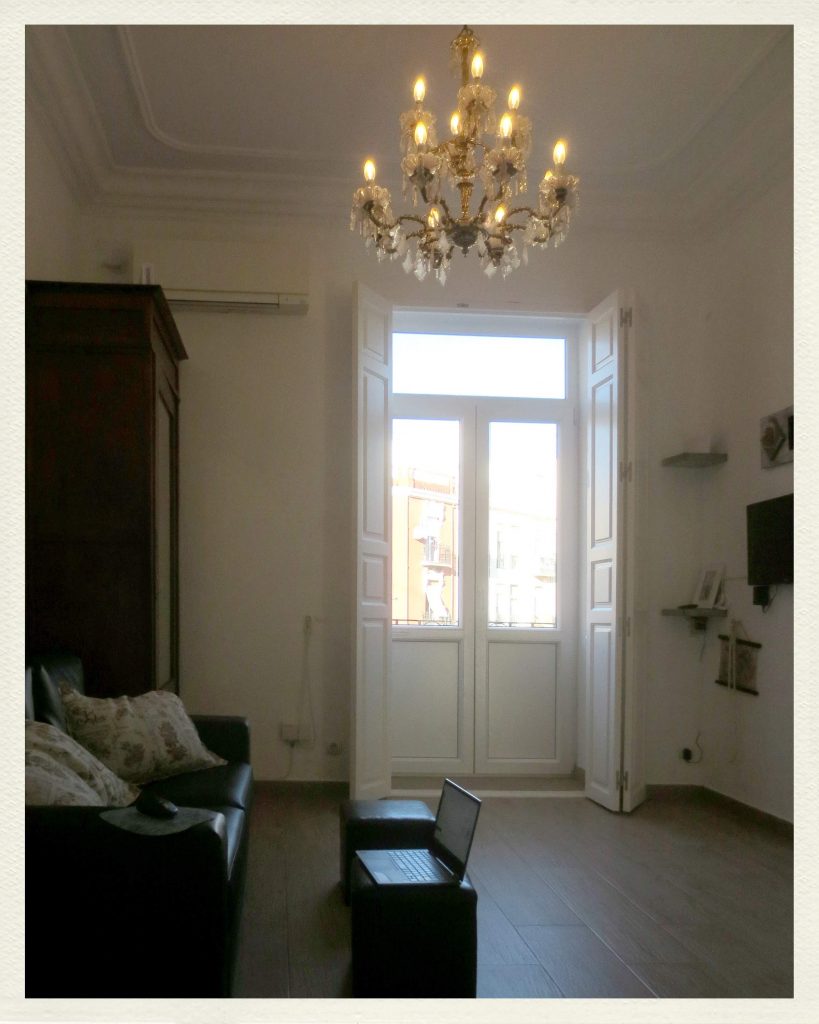 Inside, it has 12 foot ceilings, ceramic floors and a minimalist decor that is probably perfect for keeping cool in the hot Spanish summers. In January this makes things a touch chilly, though, so thankfully three modern heater units work well to keep the place comfortable.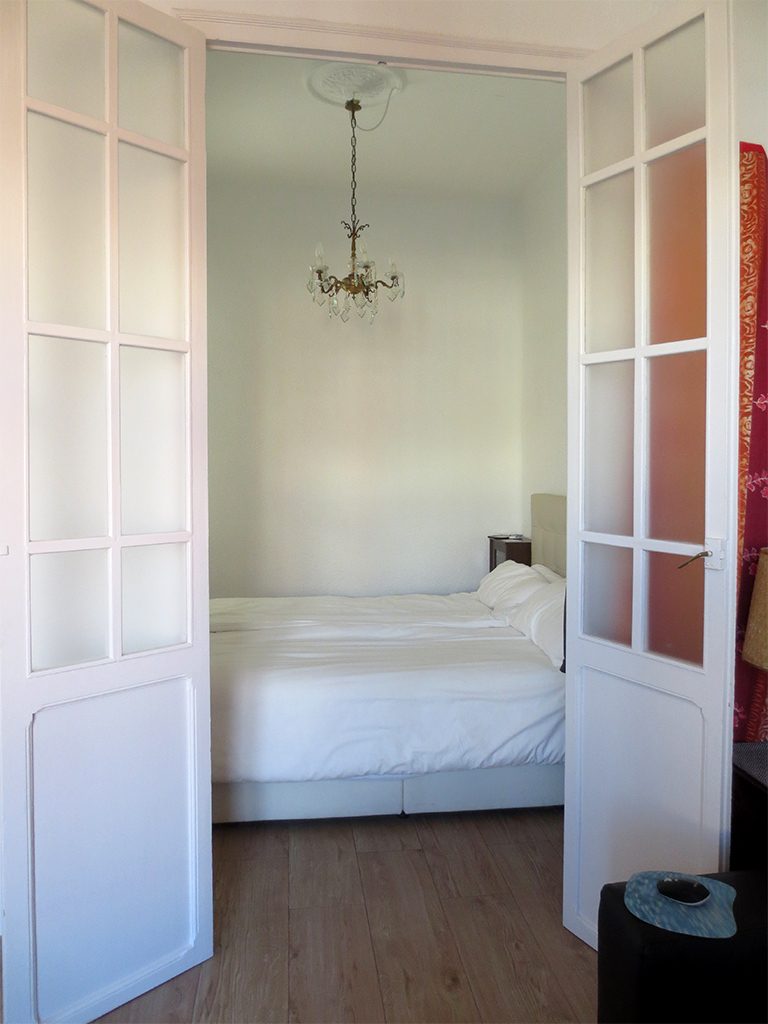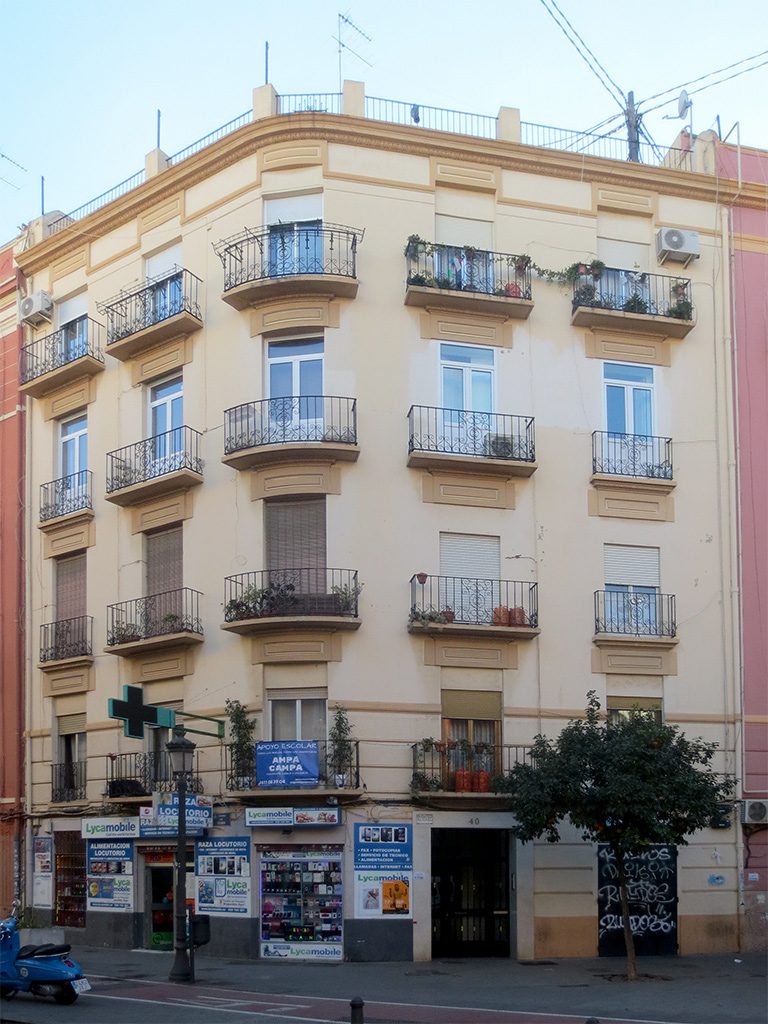 From the outside the building is very appealing and well-maintained except for the jumbled mobile phone accessory shop on the ground floor. We're on the third floor (keeping with the European tradition of ground floor being floor zero, not floor one) and there are no elevators, so each journey home involves a lot of steps.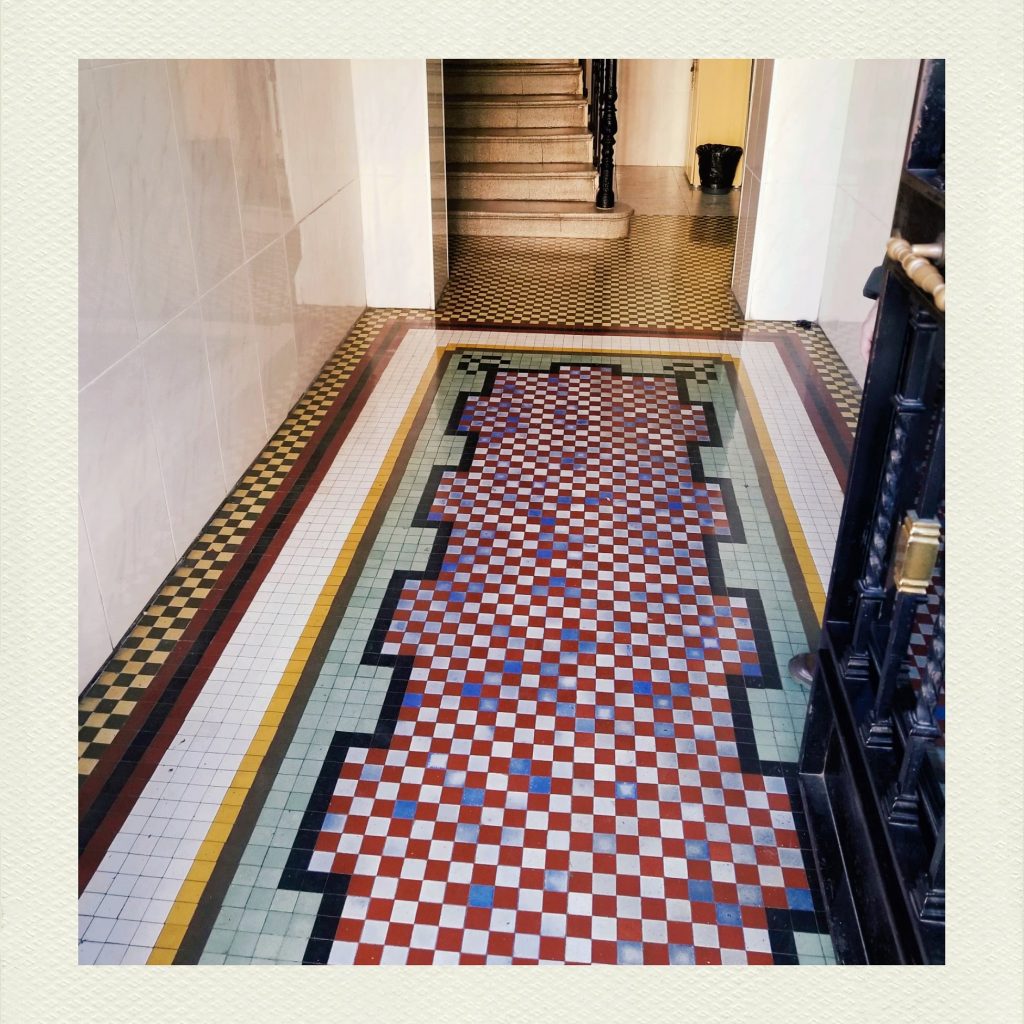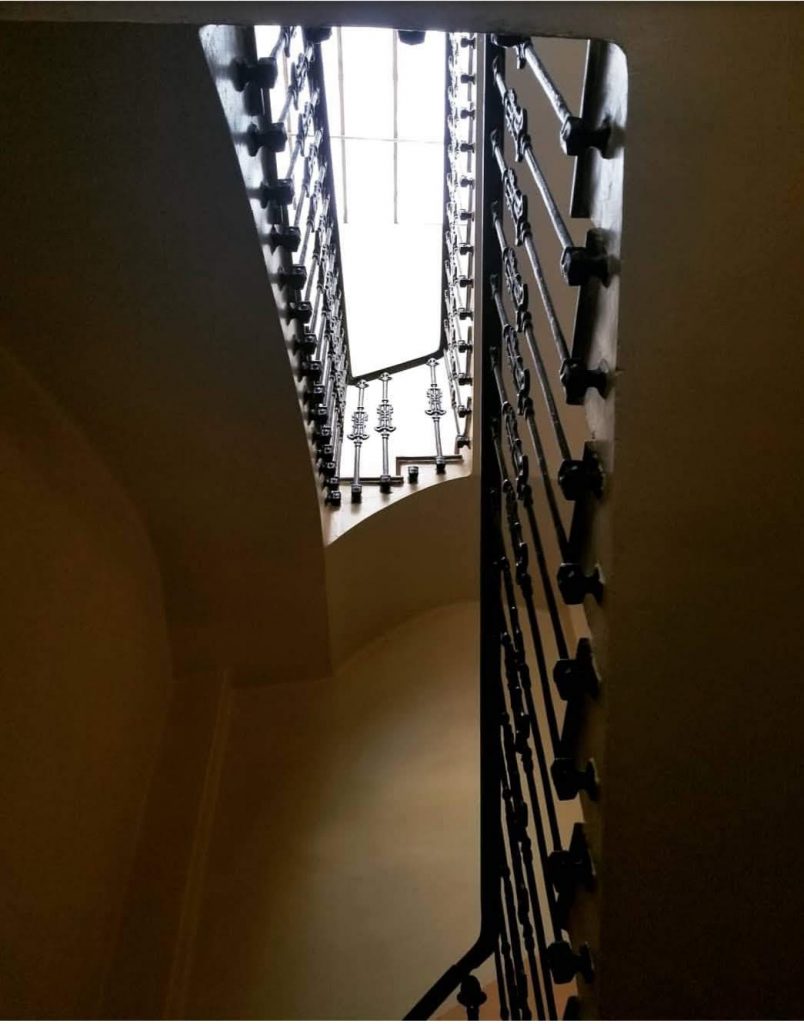 Looking out the kitchen window into the rear of the building, things are less traditionally scenic, but still interesting. The backs of many old buildings show evidence of numerous renovations. Everyone hangs laundry outside almost every day, reminiscent of our views from the place we stayed at in Lisbon a few years ago.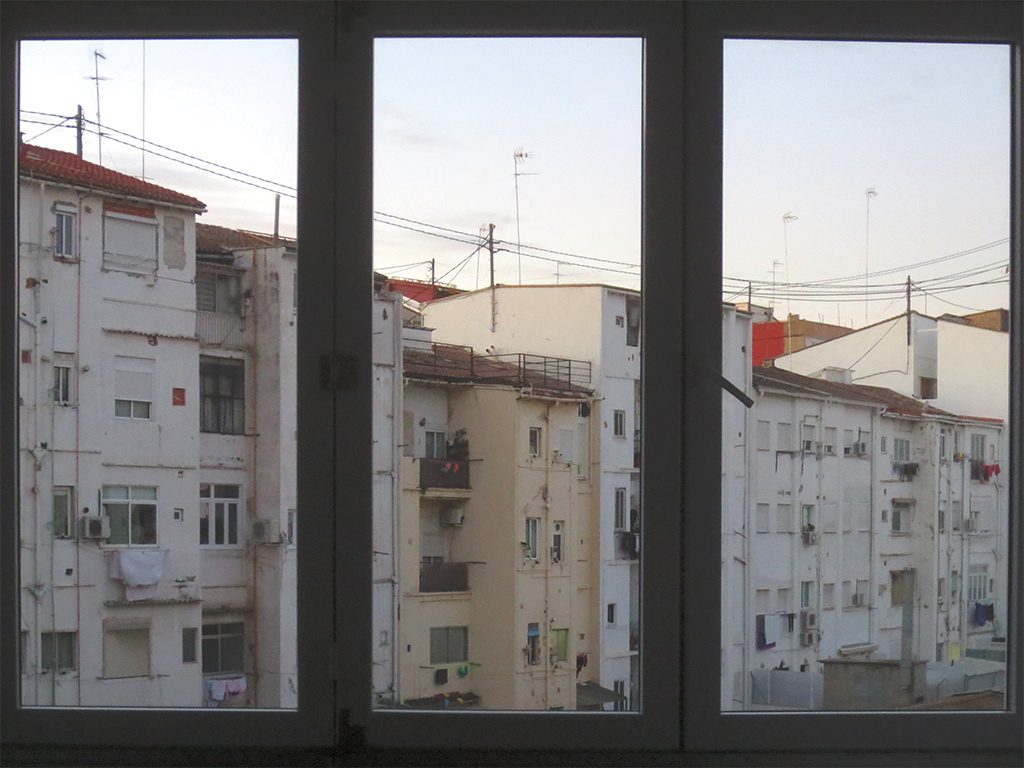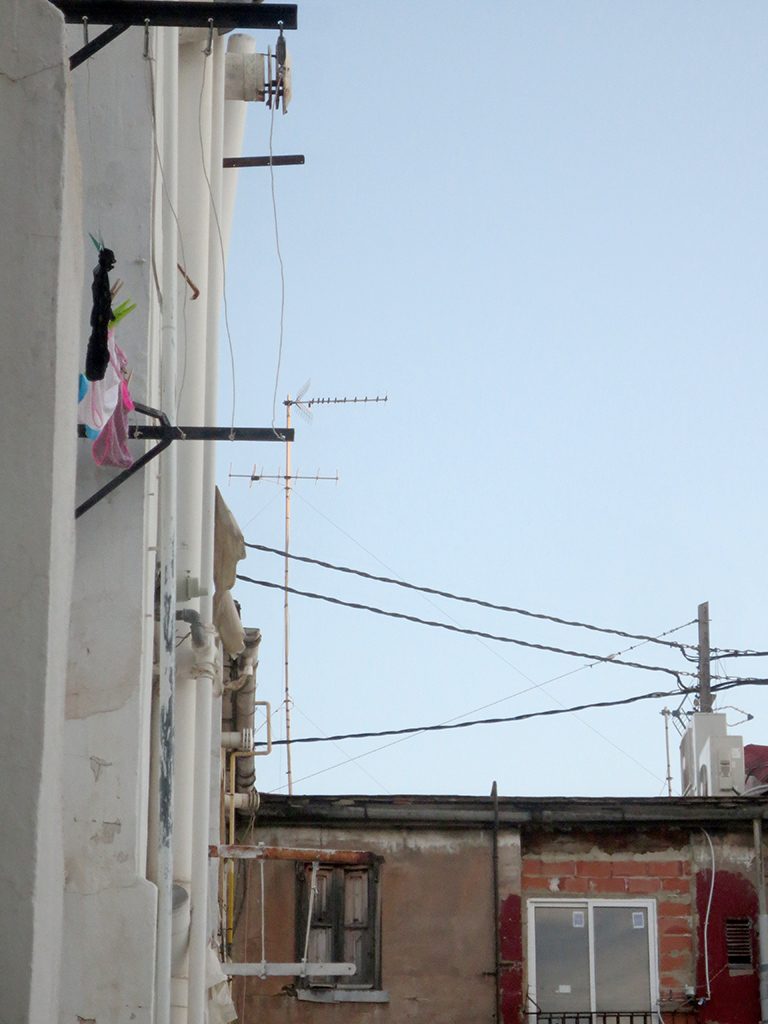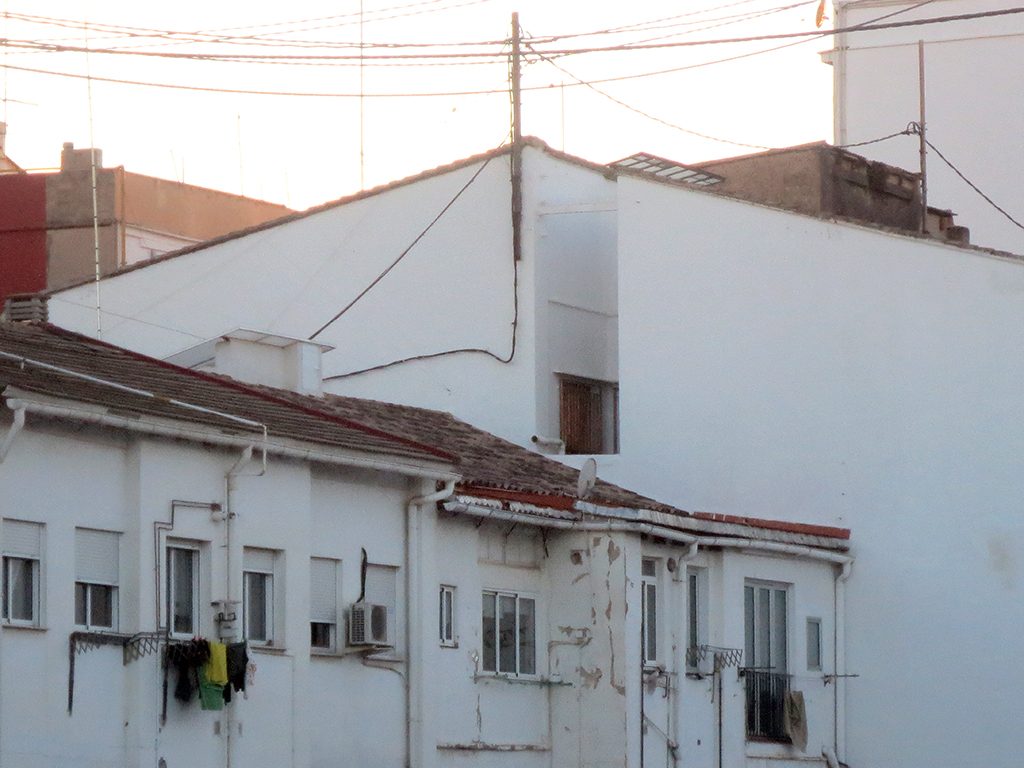 The backs of all the buildings on our block face onto a rectangle of land covered in metal roofing. I'm unable to determine what is under there — my best guess it that it may be parking, accessible from the street by one of the many small garage doors.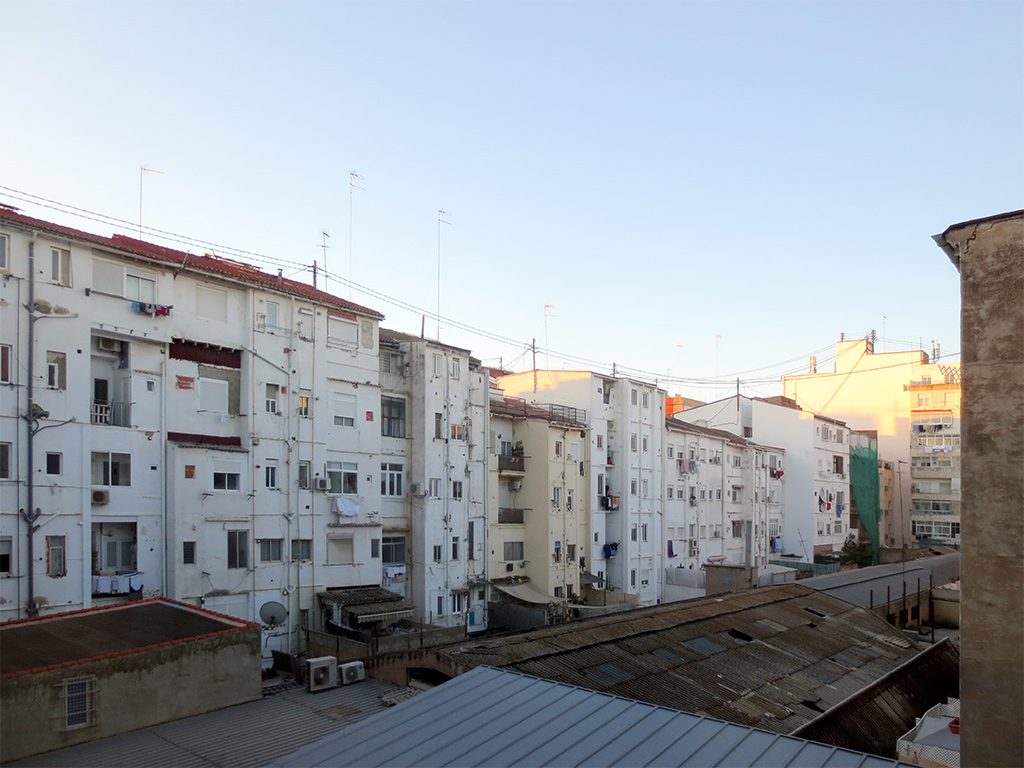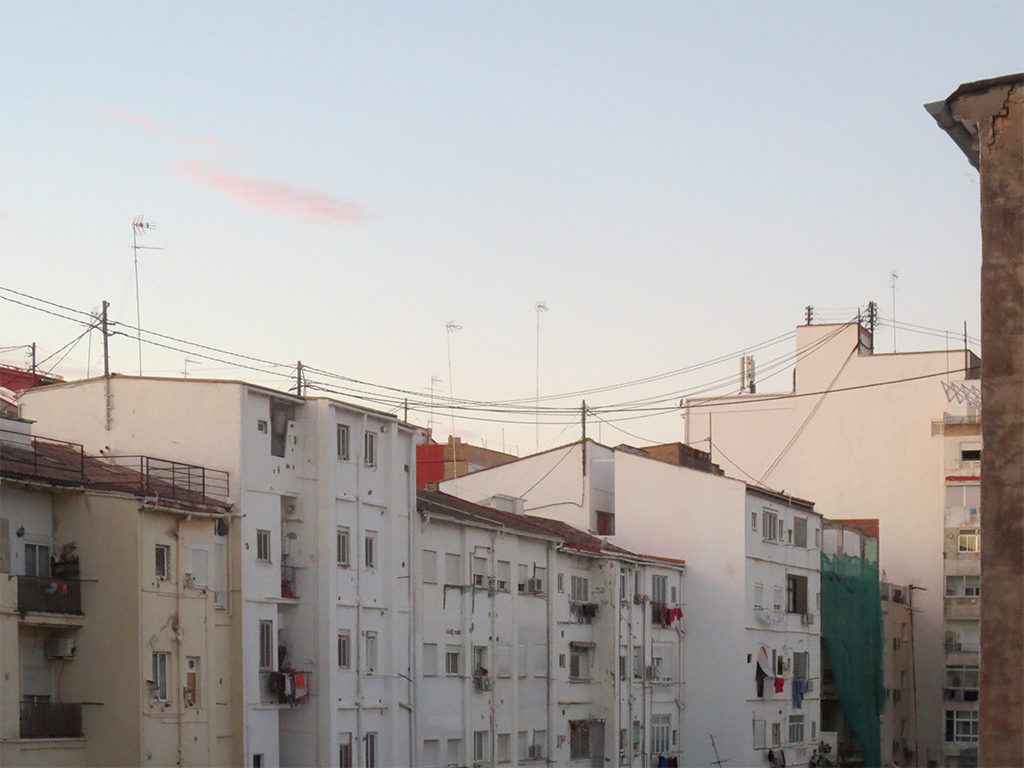 Slower travel means that some of the mundane necessities of life creep in. For example, laundry, which is a learning experience when the machine is labeled only in Spanish. Especially when one of us accidentally turned on the child-proof lock mode and then couldn't figure out how to turn it off again. How lucky we are to live in a time of Google translate, and when we find English user manuals for any appliance online.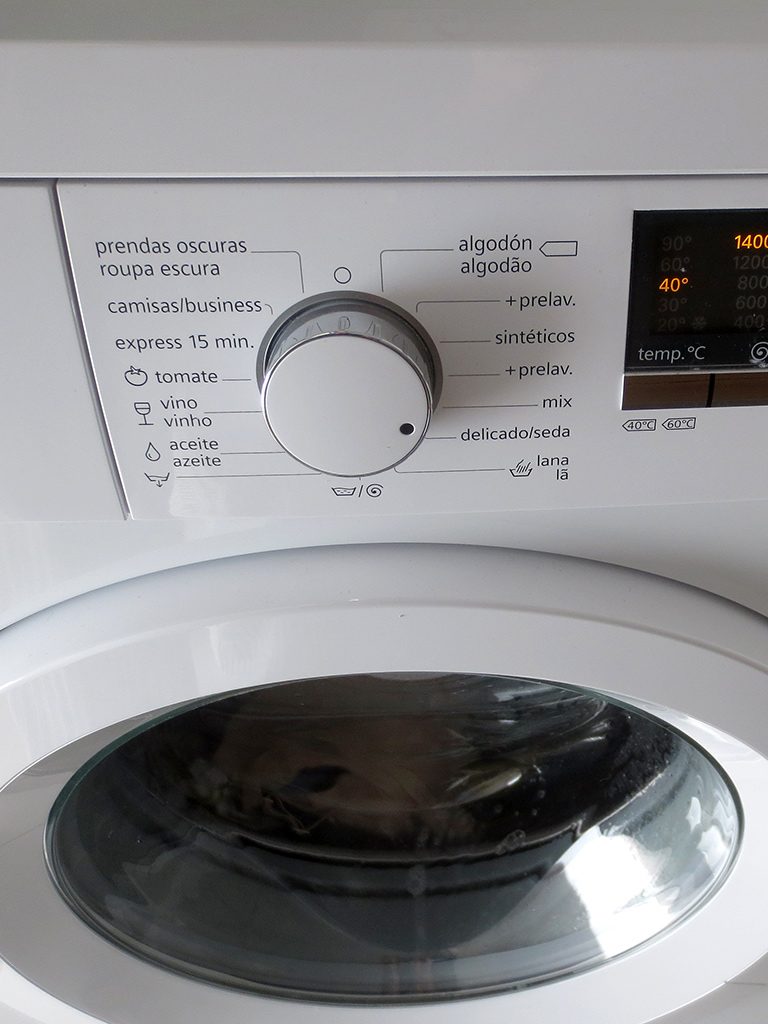 The special wash cycles for tomate, vino and aceite (olive oil) seem particularly fitting for Spanish laundry doers who might have made a mess on the tapas circuit the night before.
And, as always, there's great fun in having to piece together our Lego-like travel adapters so we can plug our North American devices into the two-pronged sockets here, leading to situations like this…