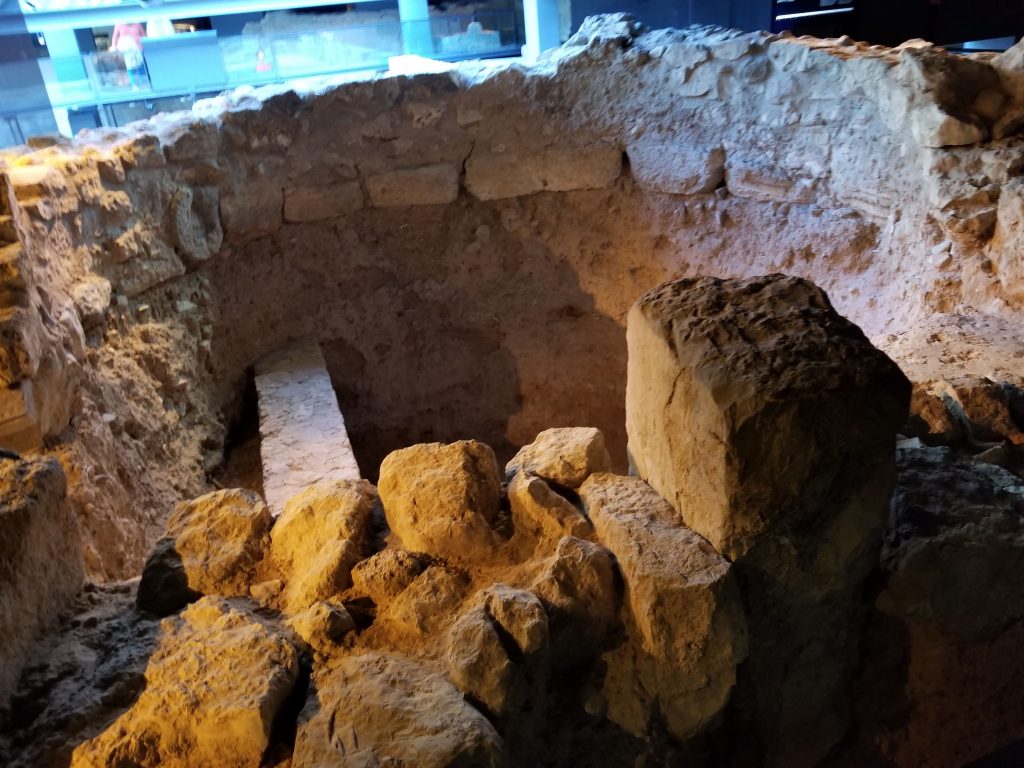 Many layers of history are buried beneath the streets of Valencia. We visited the Centro Arqueológico de la Almoina where we were able to go underneath the city's oldest square and walk through excavations from the Roman, Visigoth and Arab eras.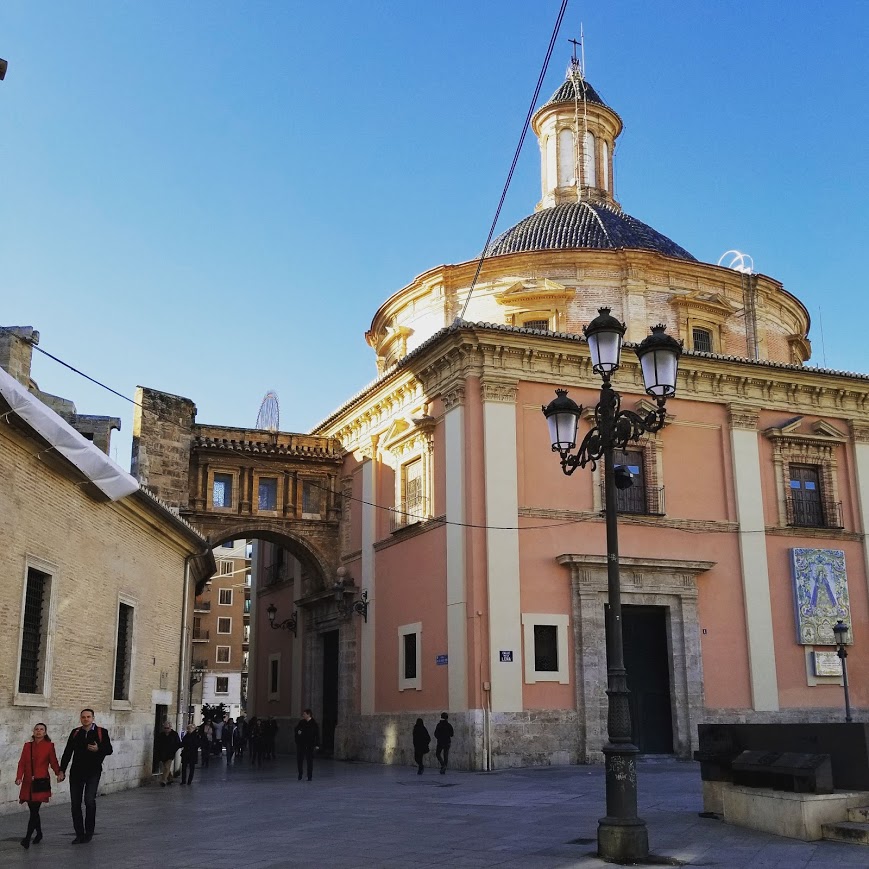 Above ground, Plaça de l'Almoina is beautiful. One highlight is the covered bridge across the Passaje de Emili Aparicio Olmos, the small street connecting Valencia's Basilica to its Cathedral.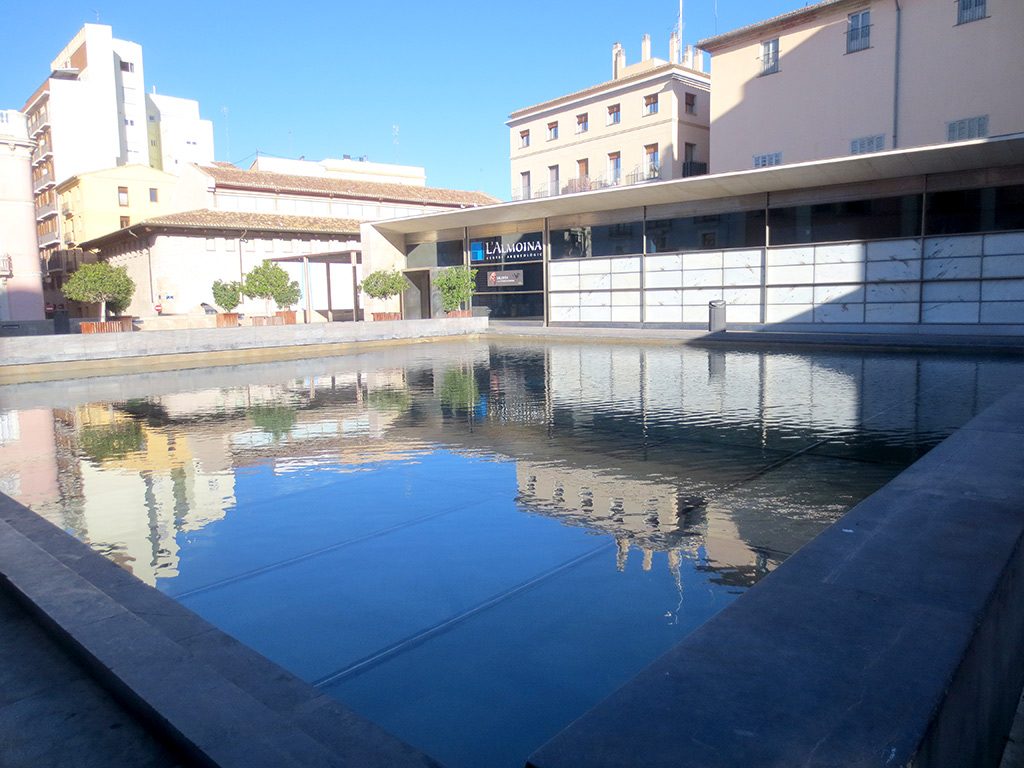 Across the plaza is a modern pond that looks rather normal on first glance, but in fact covers the archeological foundations beneath it. Looking down into the water, we could just glimpse some of the old Roman foundations.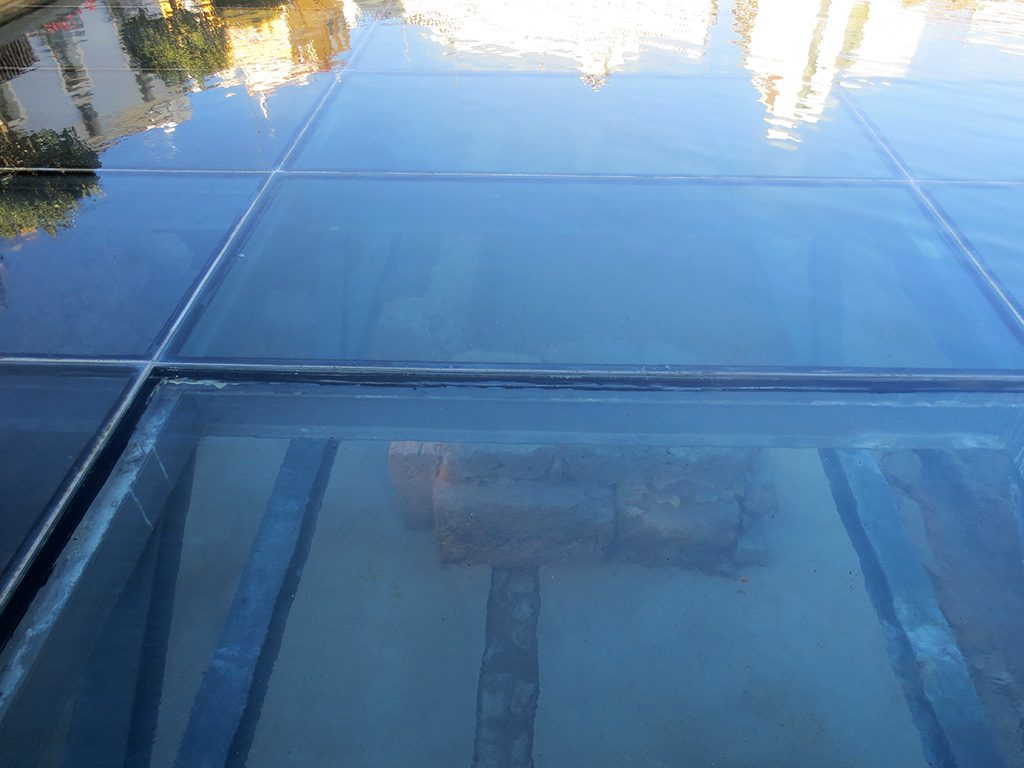 After we purchased our tickets (€2 each) we headed underground. Looking up, we could make out glimpses of the Basilica in the square shimmering through the water of the pond above.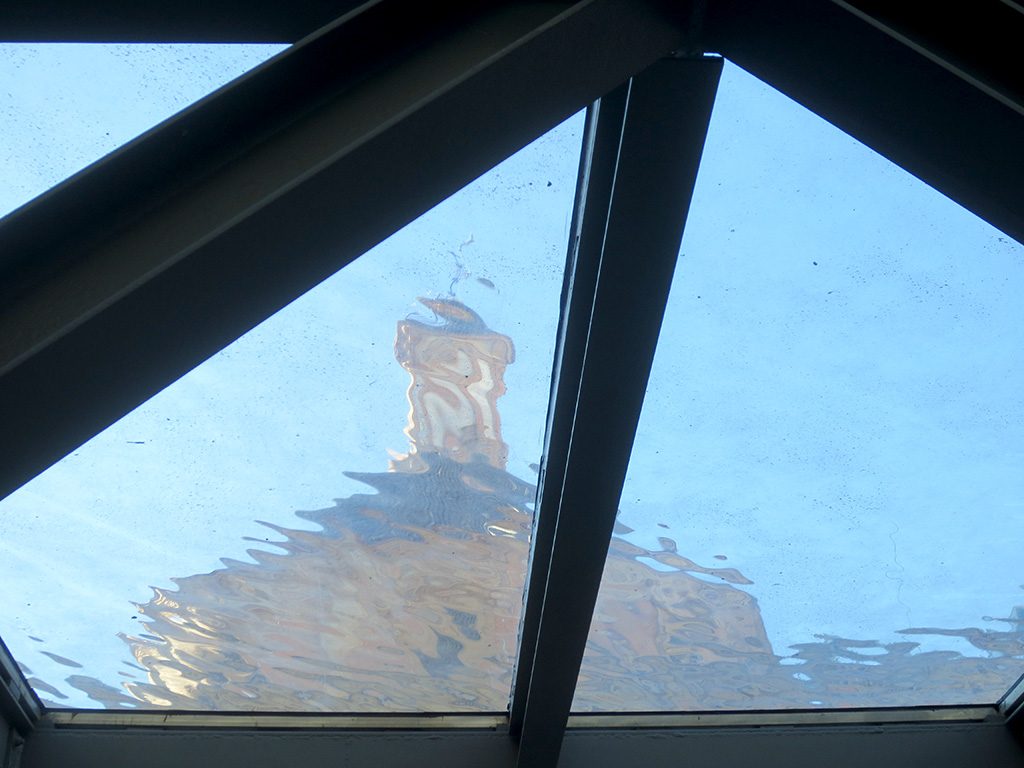 The archeological foundations are nicely excavated and preserved, covered by walkways that trace the roads in the original Roman town of Valentia. As we walked around the circuit, signage in multiple languages explained what we were looking at.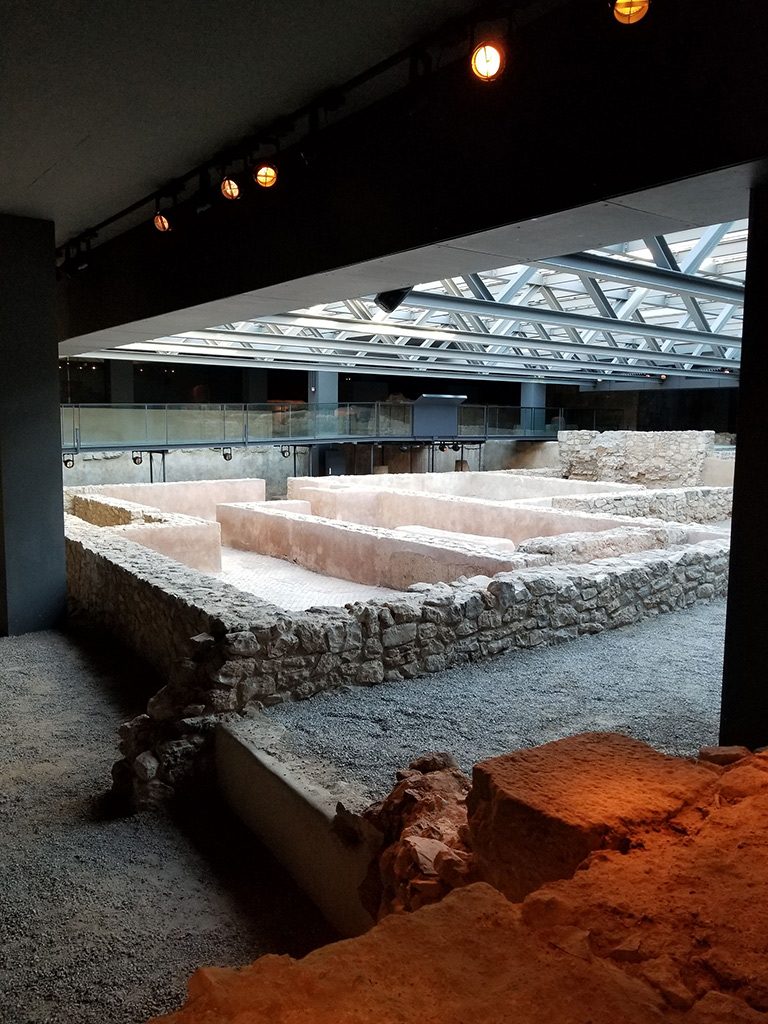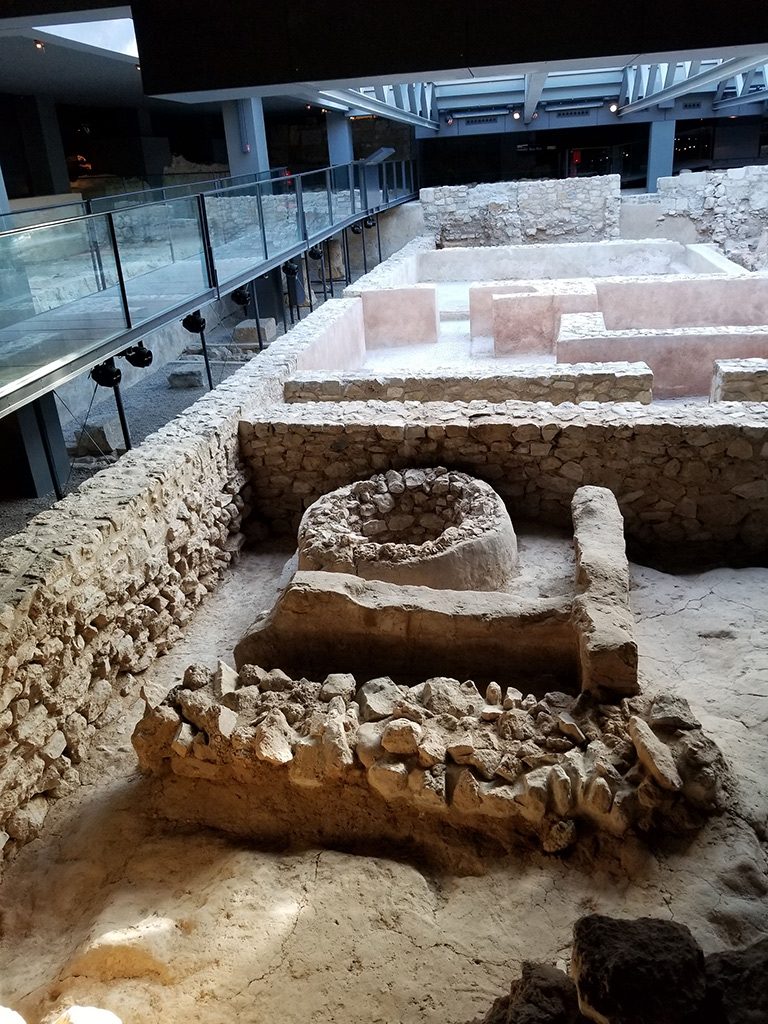 One of the displays showed a rendering of what the Roman town of Valentia would have looked like around 75 BC, when it was destroyed during a civil war.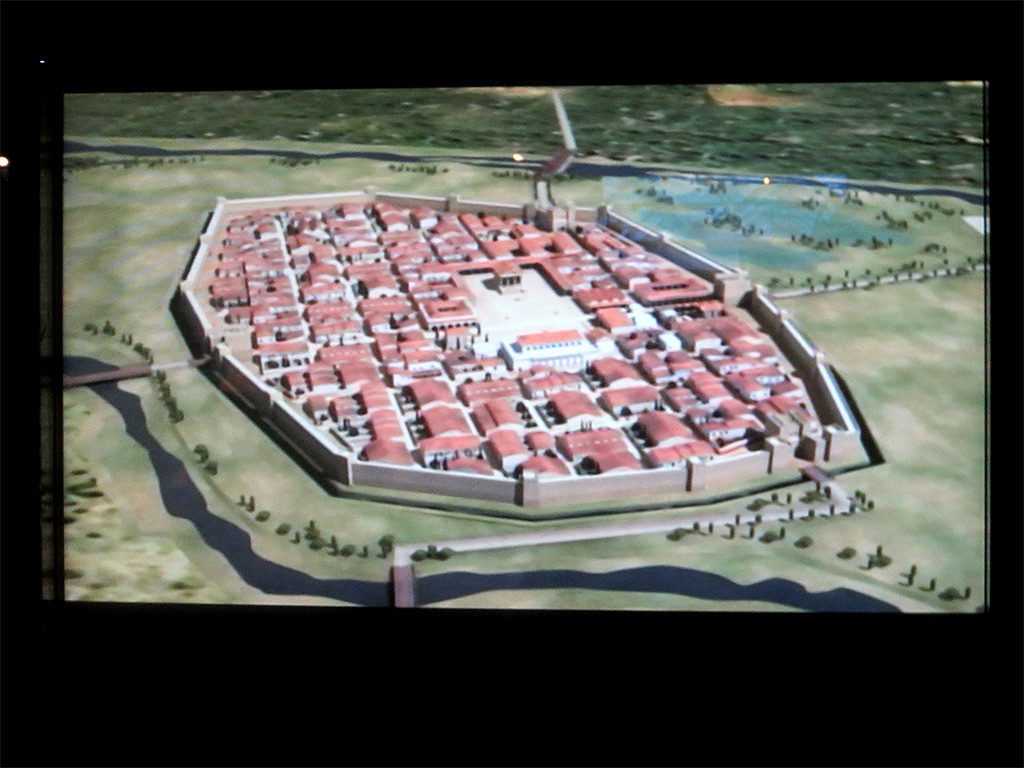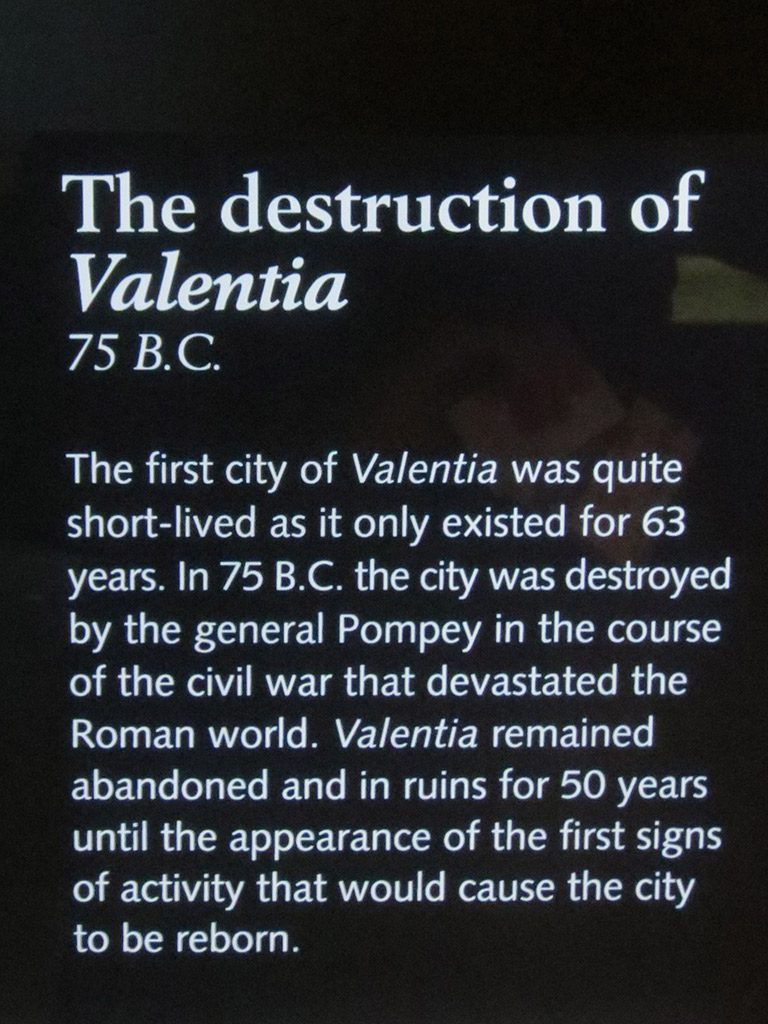 In one spot, you can see the preserved flat stones of the main Roman road leading in and out of Valentia. Beyond it, a rendering on the wall helps you imagine how the road might once have looked fading into the distance.
Heading back up towards the exit, there were a few very deep wells covered in glass. It's still disorienting to look down.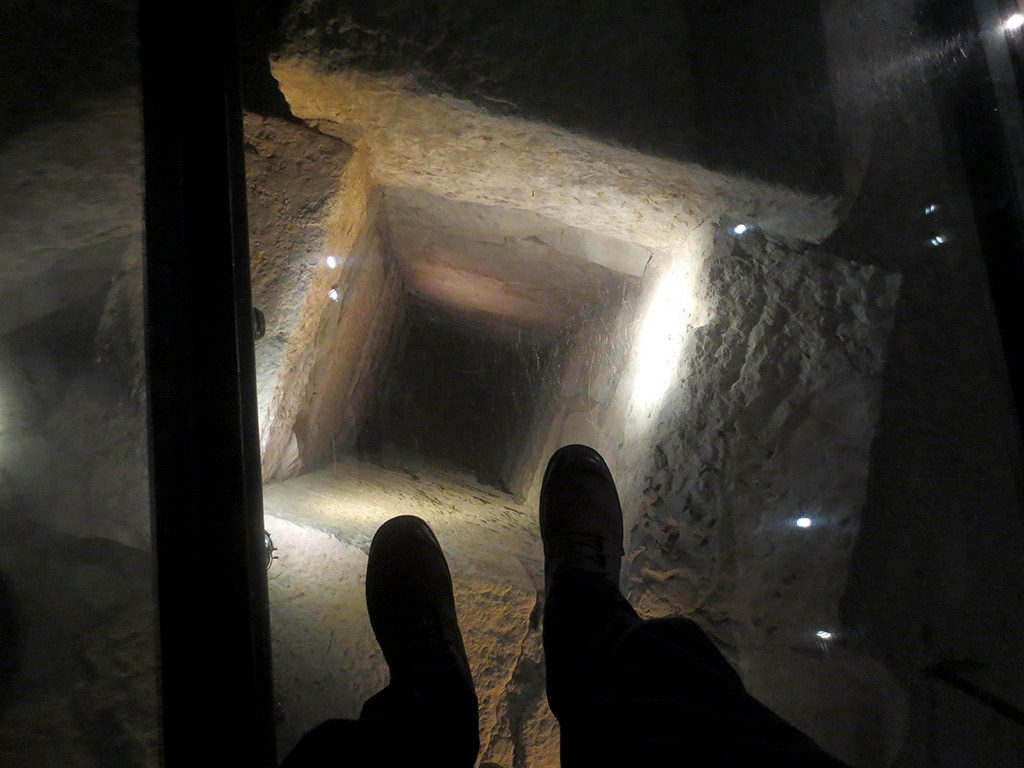 Also on display were some artifacts they found during the excavations, including this pitcher of square Dirham coins from the 12th and 13th Centuries.