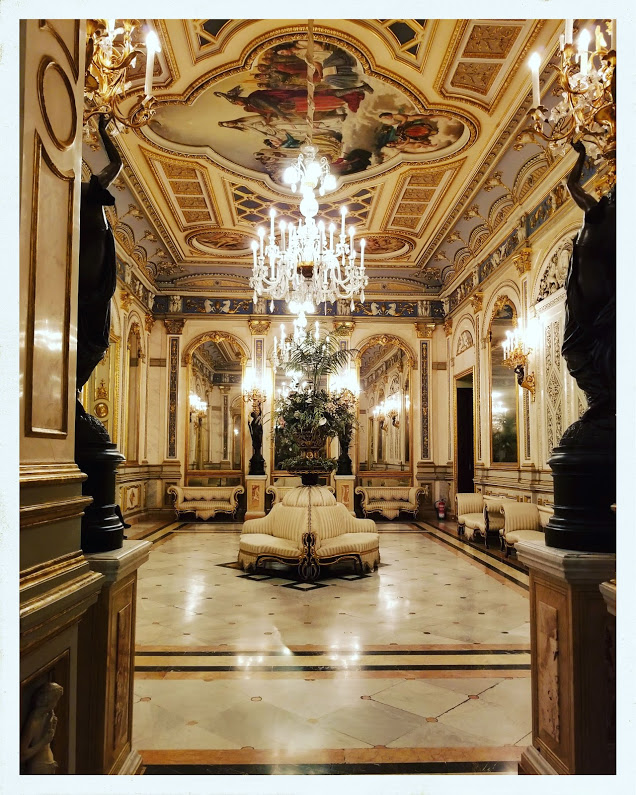 A museum of ceramics might not sound particularly enticing, but the Museo Nacional de Cerámica in Valencia is housed in an 15th century building that was re-modeled into a dramatic Rococo palace in the 1740's. It's impressively overwhelming — if gaudy to modern eyes — and well worth the €3 admission.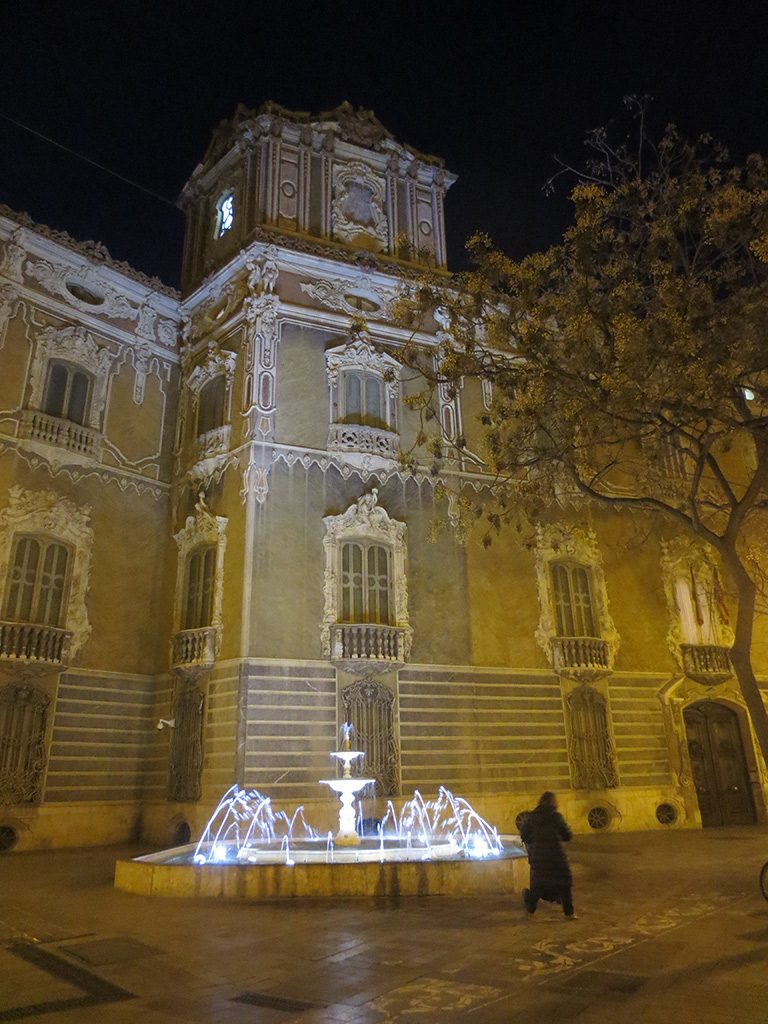 We visited on a weeknight and were struck by the atmospheric details on the building as we approached.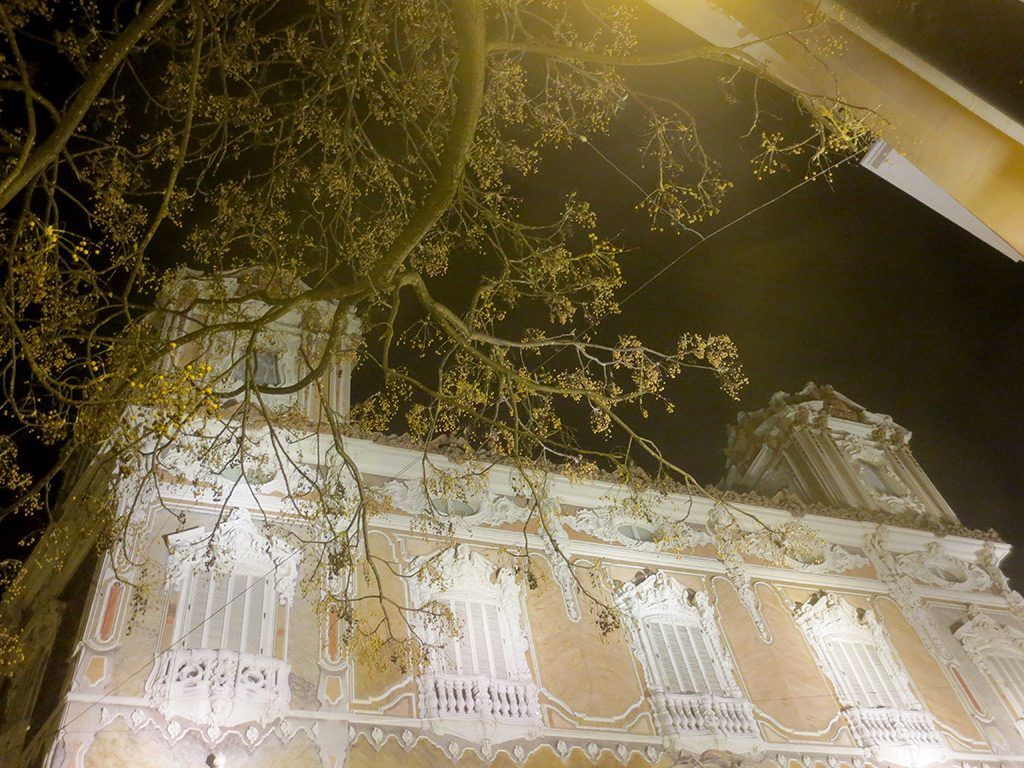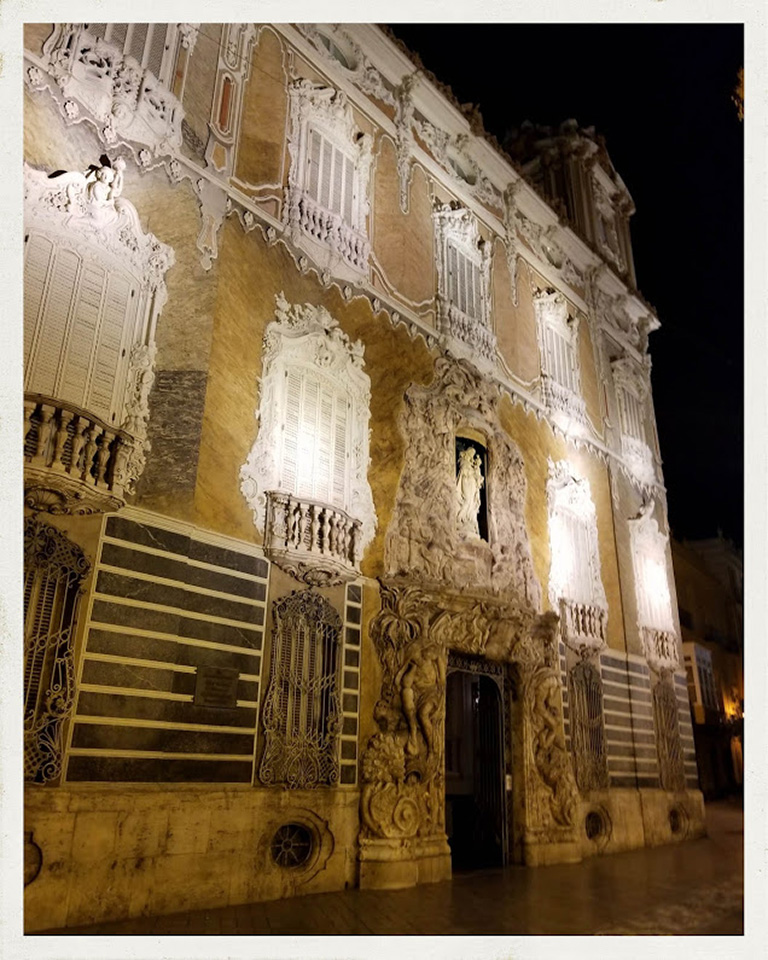 On entering, we found ourselves in the carriage patio, which was originally opened to the outside so that carriages and horses could be driven directly into the palace. The most elaborate of the three carriages on display is the Nymph's Coach dating to 1753.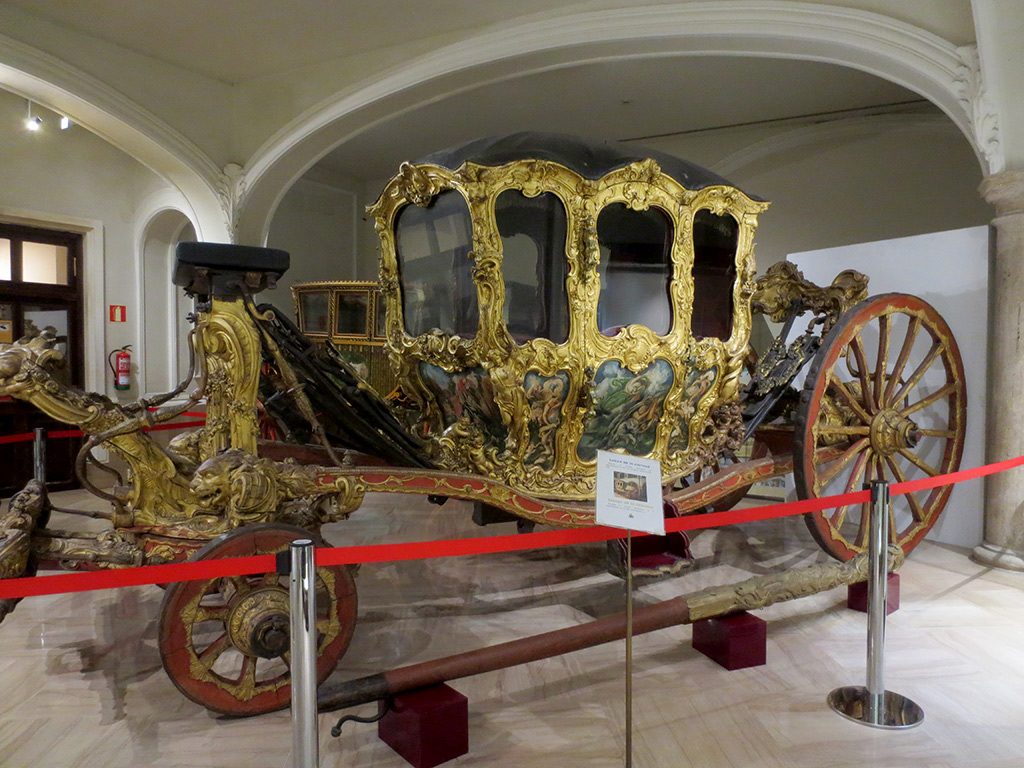 Upstairs, we wandered through numerous rooms, each seeming more elaborate than the last.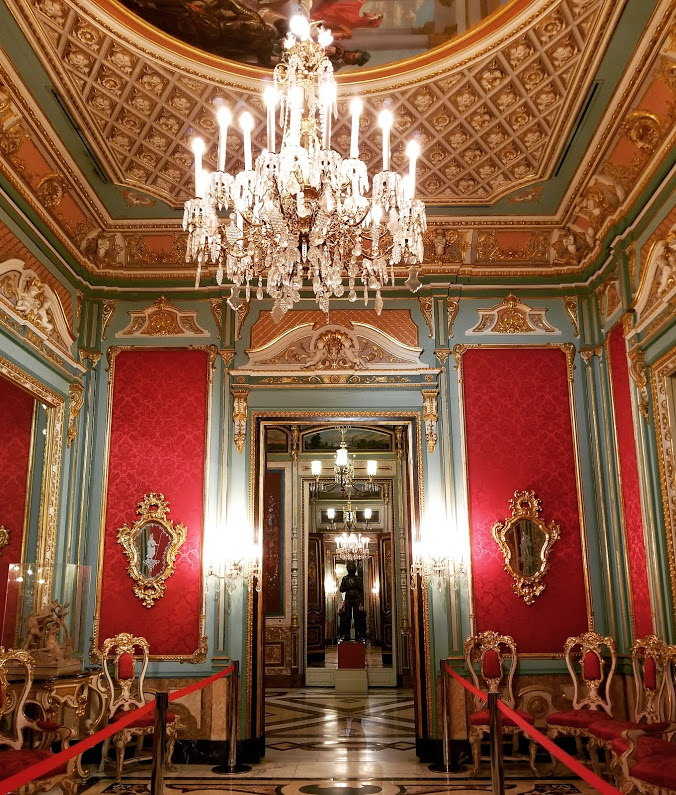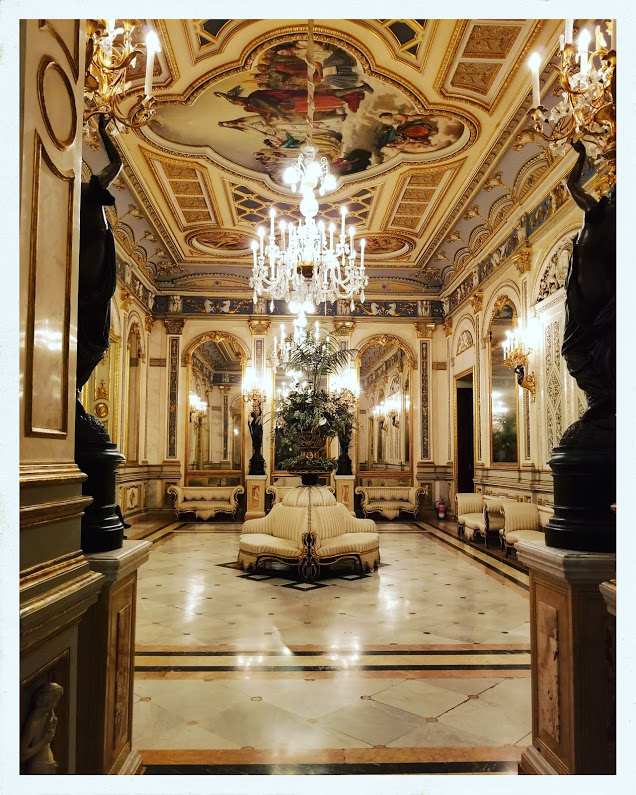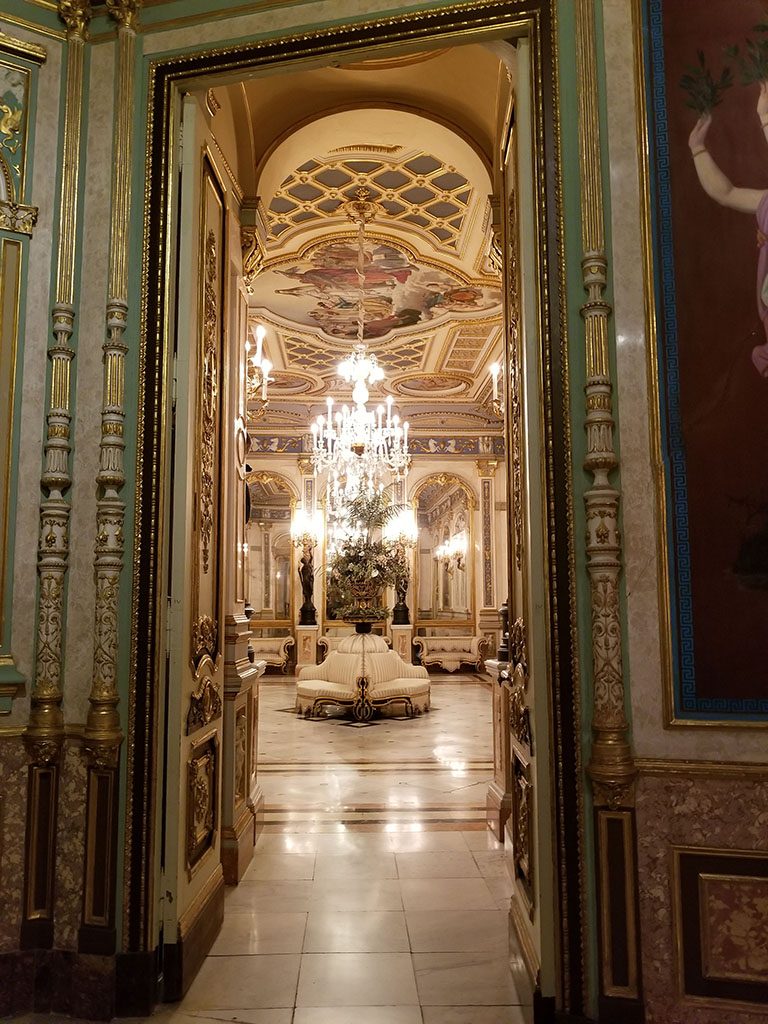 There were also various paintings and other artworks on display, though I'll admit I was mostly distracted by the building itself.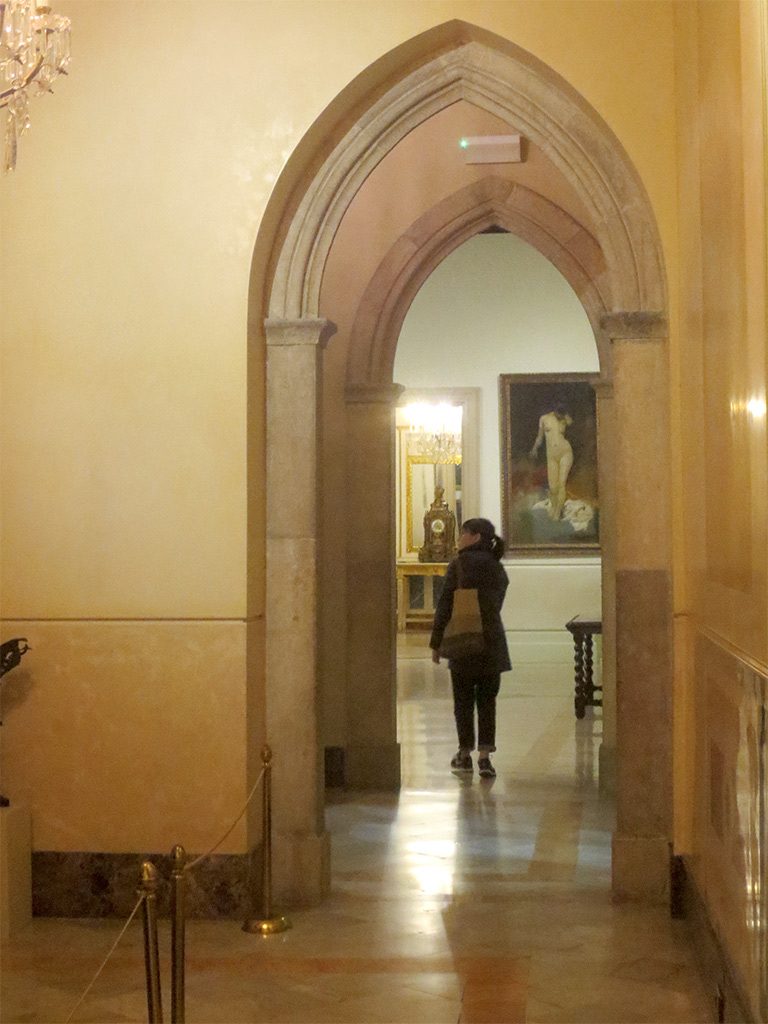 One detail that did catch our eyes were a set of intricately painted 15th Century wooden ceiling beams. These were part of the original Gothic building and were found intact during renovations. They actually have three different layers of painting and inscriptions on them, applied in three different historical eras.
On the top floor of the palace there were a few more recent items on display. We both immediately recognized some ceramics by Pablo Picasso — partly because we saw a larger exhibit of his similar pieces in Toronto a few years ago.
There was also this reconstruction of a "typical Valencian kitchen" which contained, well, lots of ceramics. And very low counters, I notice.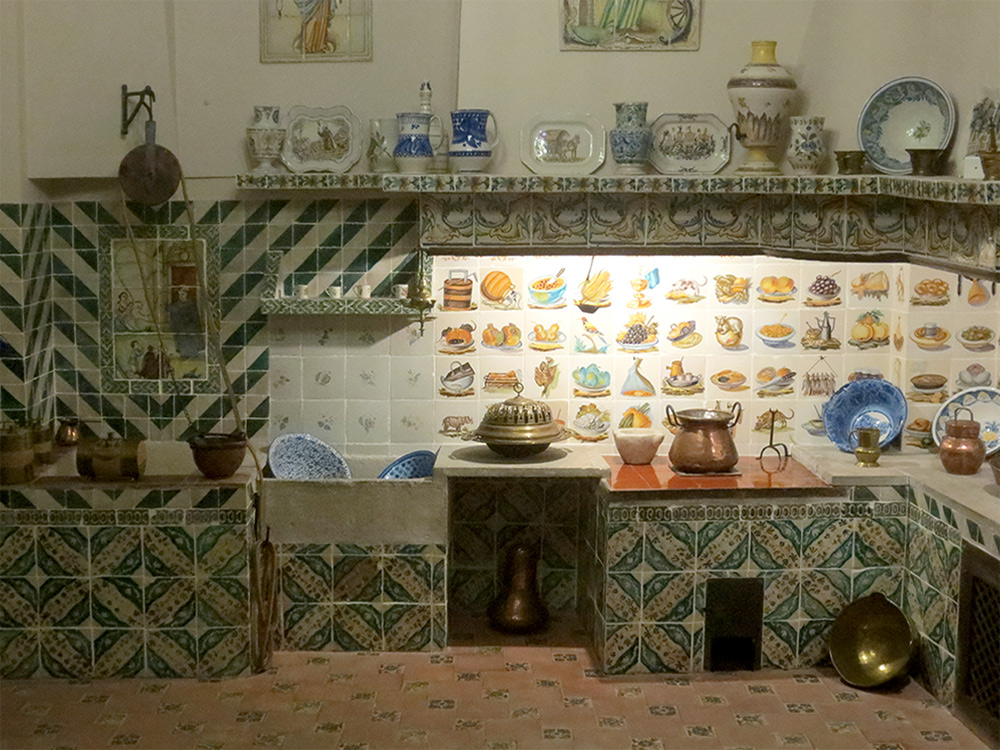 Having enjoyed our fill of Rococo splendor, we headed on to explore more of the Ciutat Vella.