We wandered through some of the City of Arts and Sciences (Ciudad de las Artes y las Ciencias) complex in Valencia. Designed in part by famous Spanish architect Santiago Calatrava, the buildings were completed between 1996 and 2009 at a cost of nearly €900 million.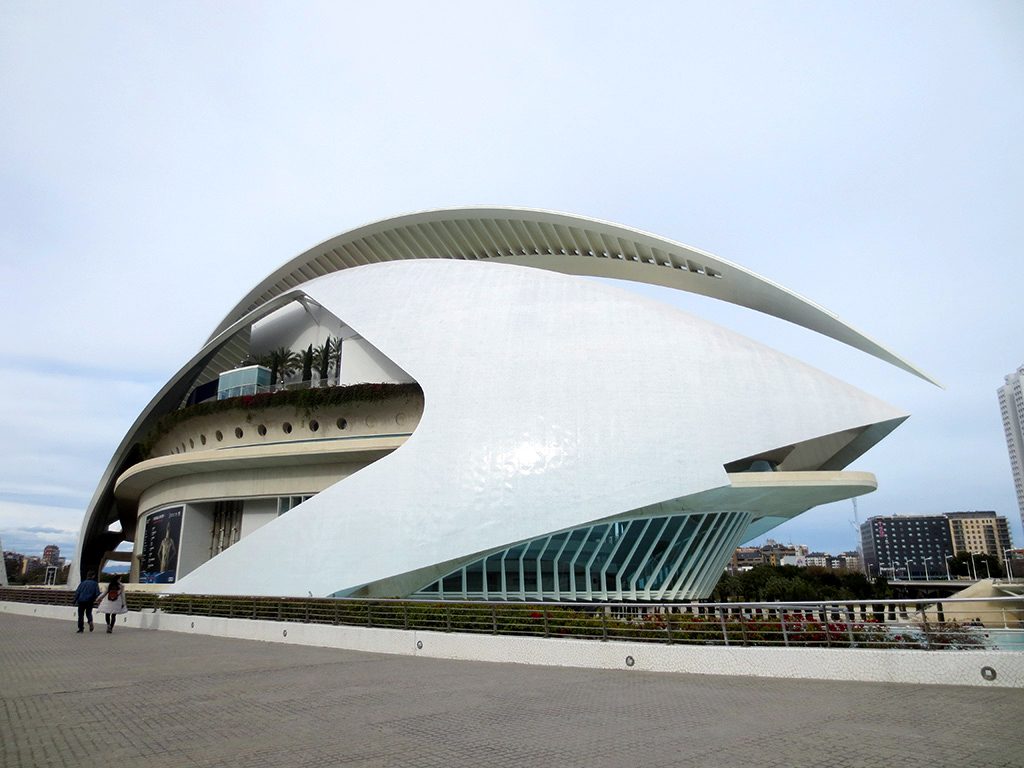 The complex sits within the Jardines del Turia, the park created from the former Turia riverbed. It includes an IMAX theater, a planetarium, an opera house, an aquarium, a sporting and events center, and an interactive science museum — among other things.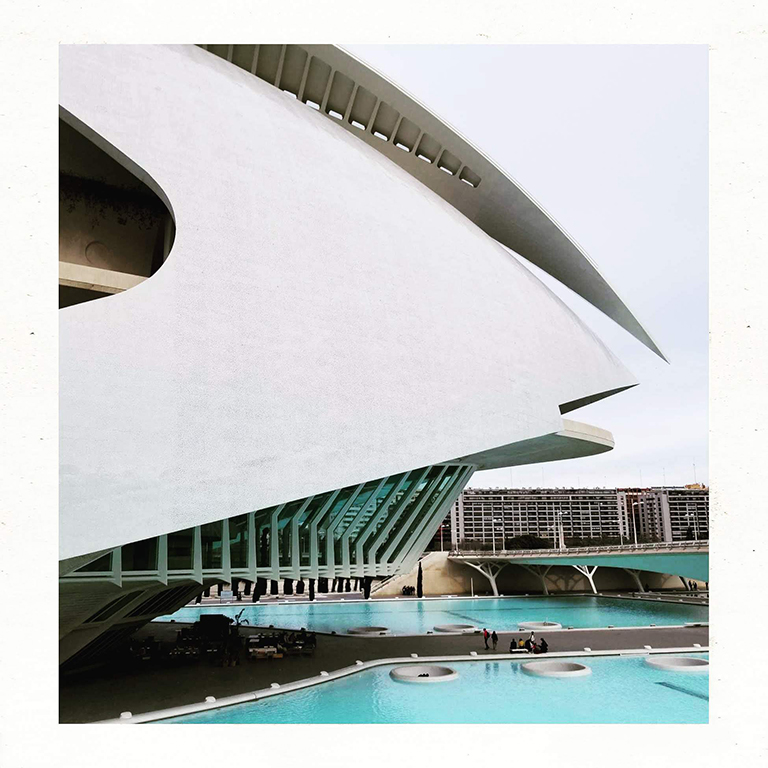 El Palau de les Arts Reina Sofía, the opera house and performing arts center, looks like a spaceship stolen from the set of a Star Trek movie.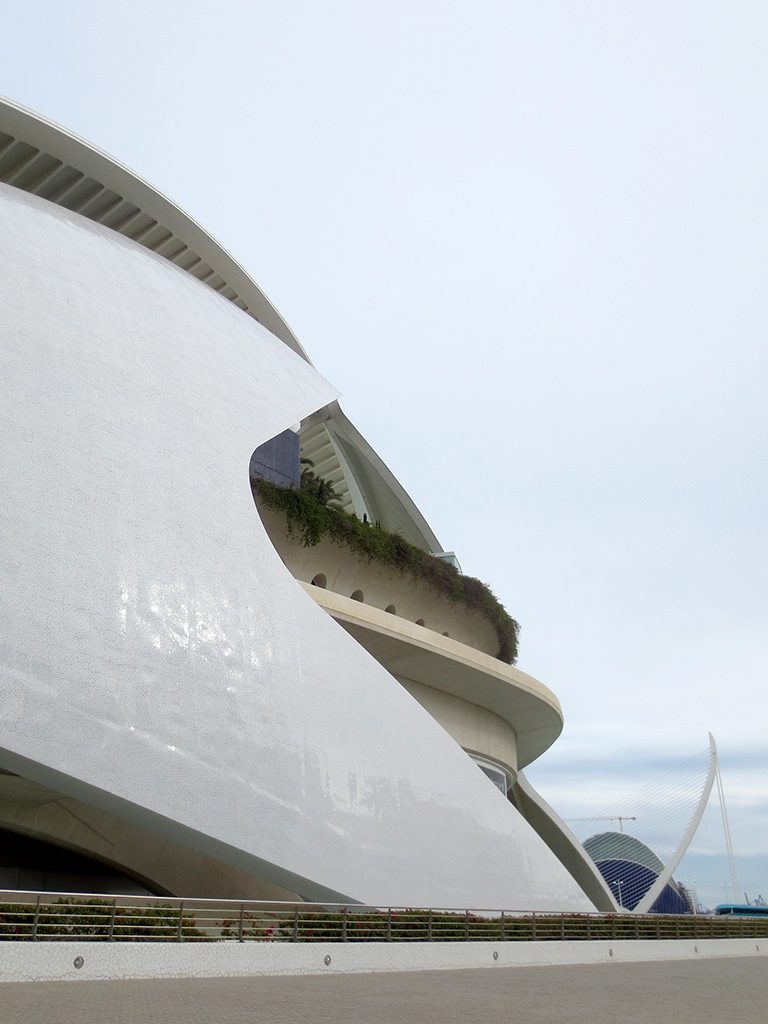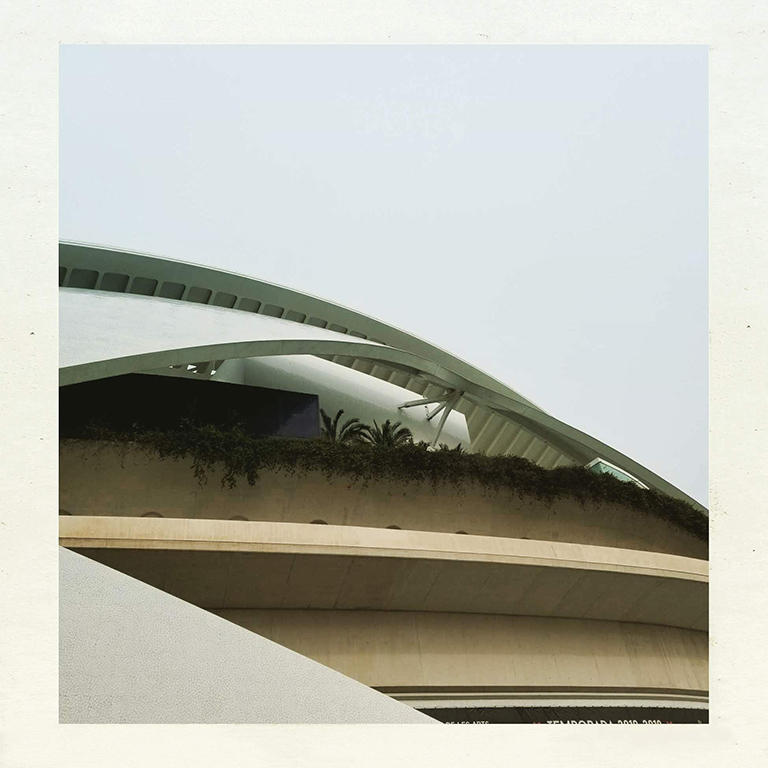 At the base of the building there's a cafe and tapas bar with a nice patio that spills into the adjoining square. No doubt it is packed in the summer months.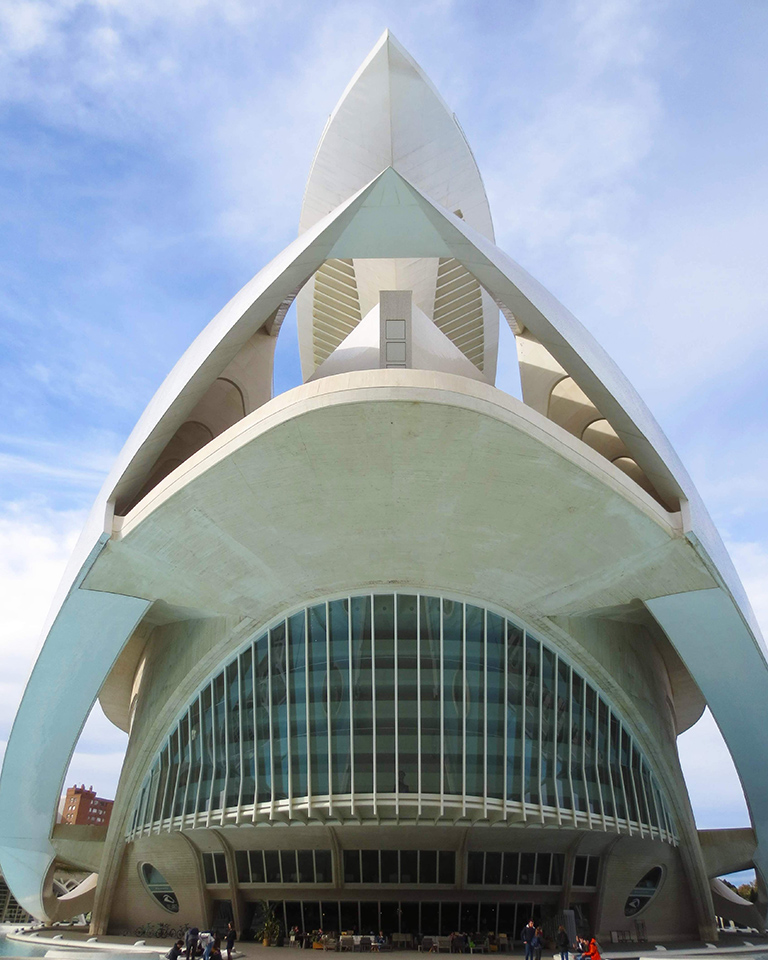 One aspect of the complex we were not expecting is how well the buildings are linked together at ground level with interesting elements including large ponds, minimalist gardens, swooping bridges and elevated walkways. This made walking the distances between them enjoyable, at least in the 15 C January weather we experienced. A 40 C summer day might be a different story.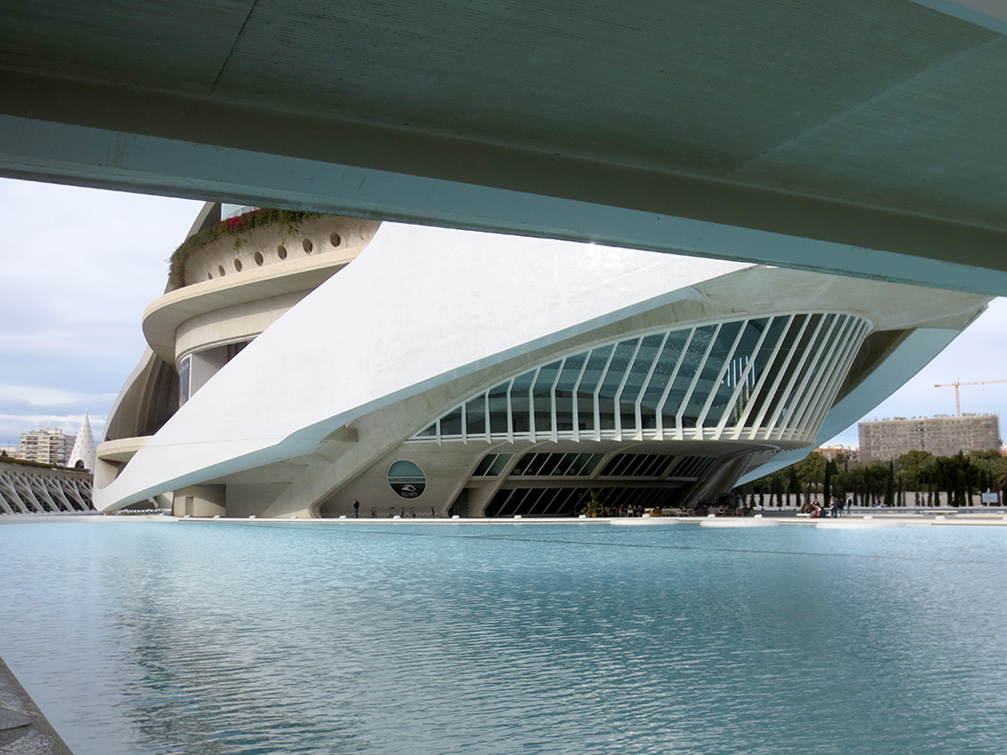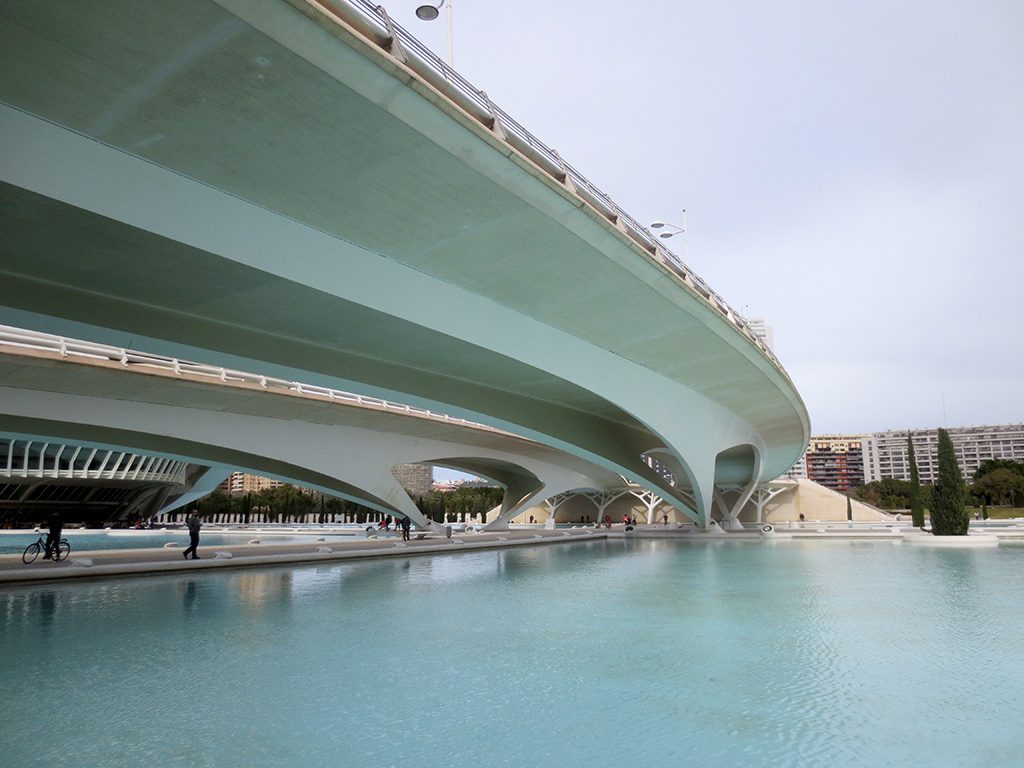 Even though the complex is sprawling and is in a fairly car-centric area of the city, vehicles are separated from pedestrians and cyclists and mainly relegated to an overpass that sweeps across the Turia.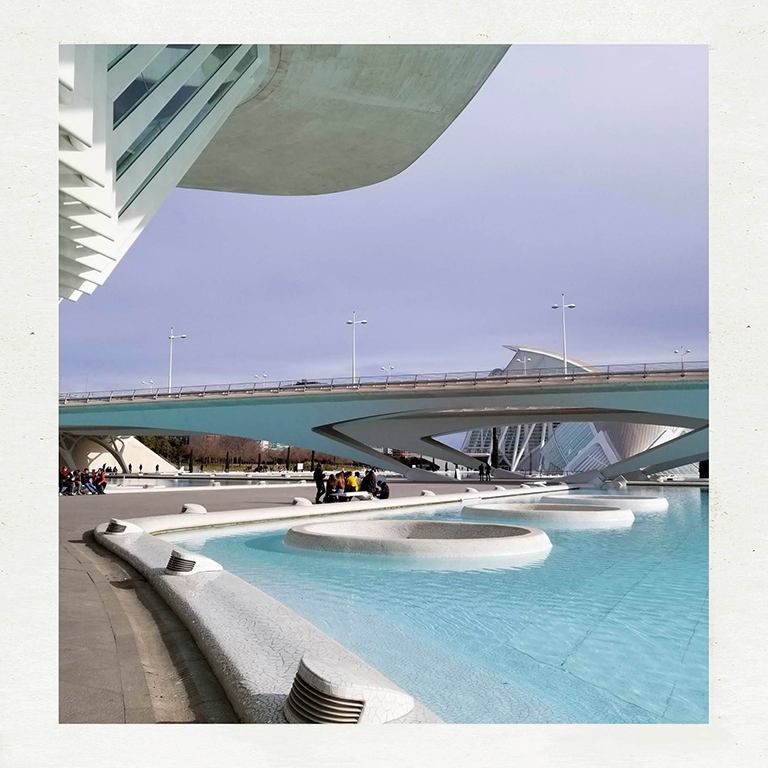 Down below, tour groups on rental bikes passed through the complex, some wobbling and weaving as they attempted to navigate the twisting paths and take selfies at the same time.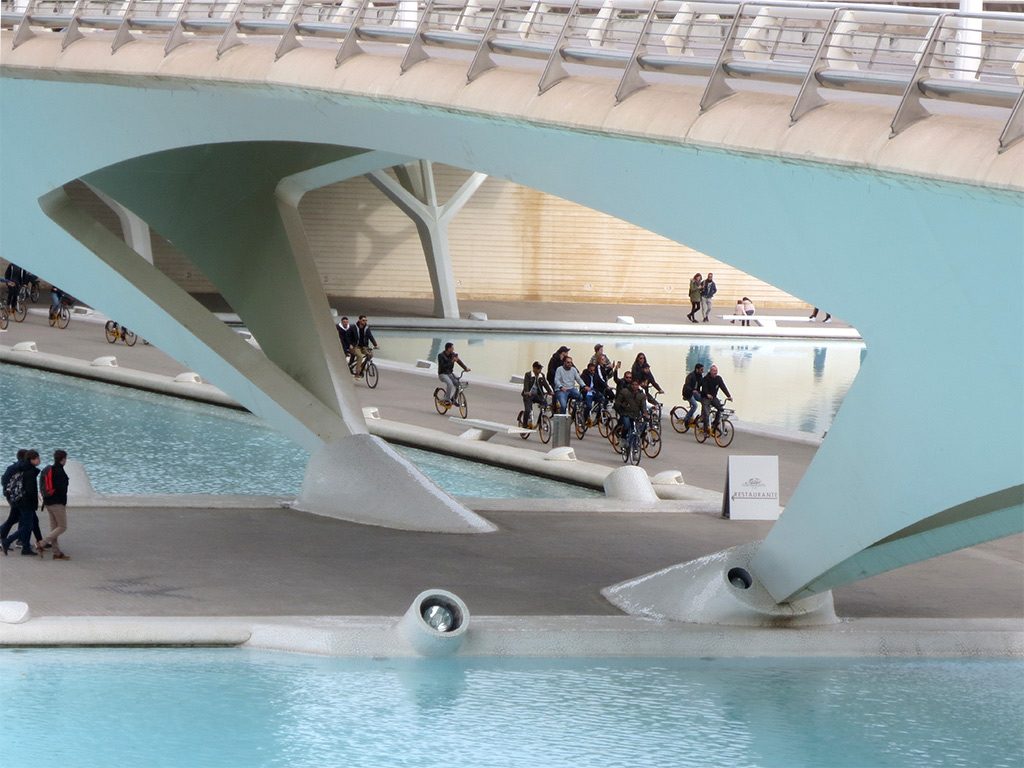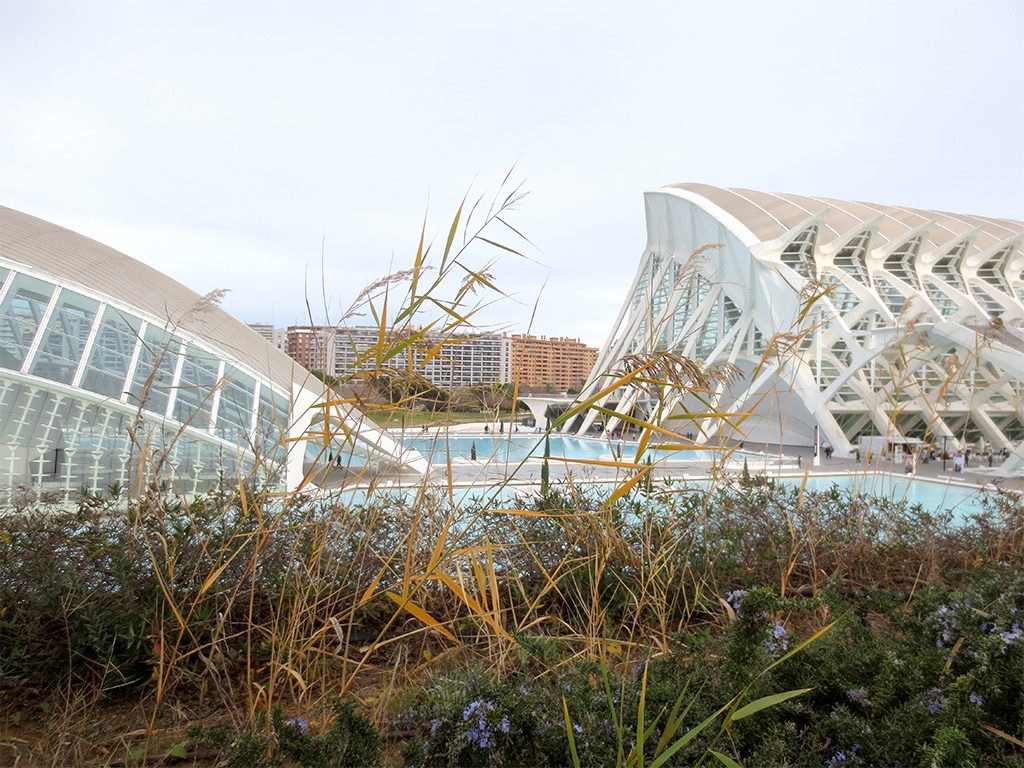 We didn't walk all the way there but we in the distance we could also see the Pont de l'Assut de l'Or bridge adjacent to the L'Àgora sporting center.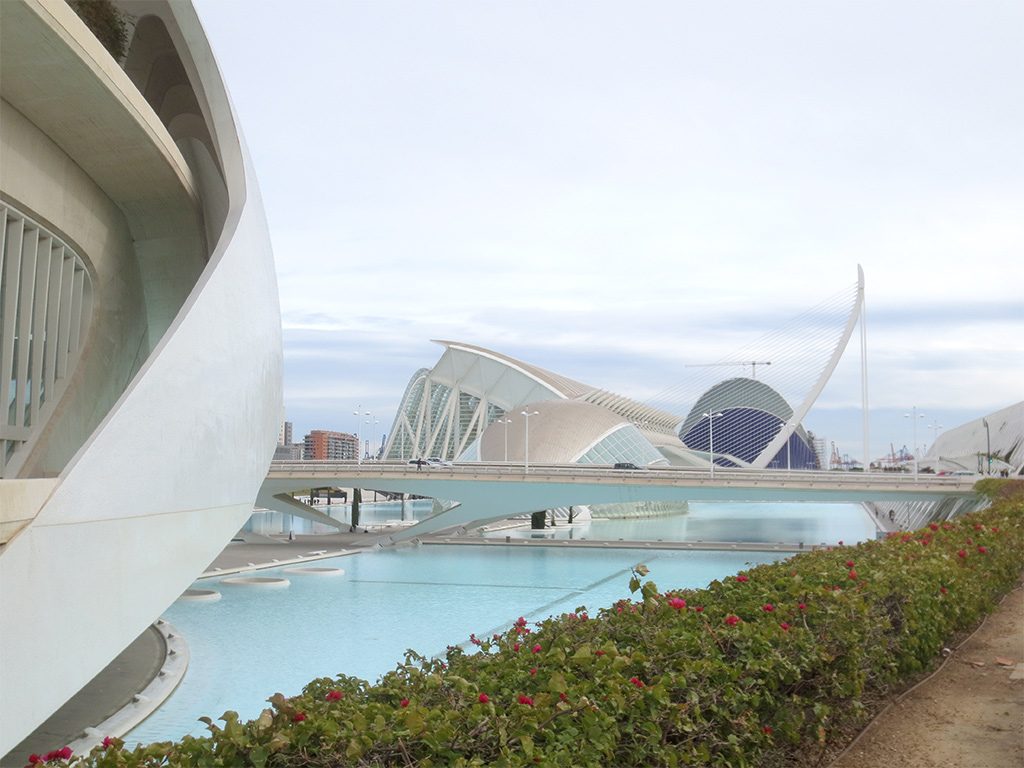 Another element of the complex is the very photogenic L'Umbracle, a 300-metre long series of connected arches enclosing gardens and plants native to the Valencia area, all specifically chosen to ensure they are colourful and interesting throughout all the seasons.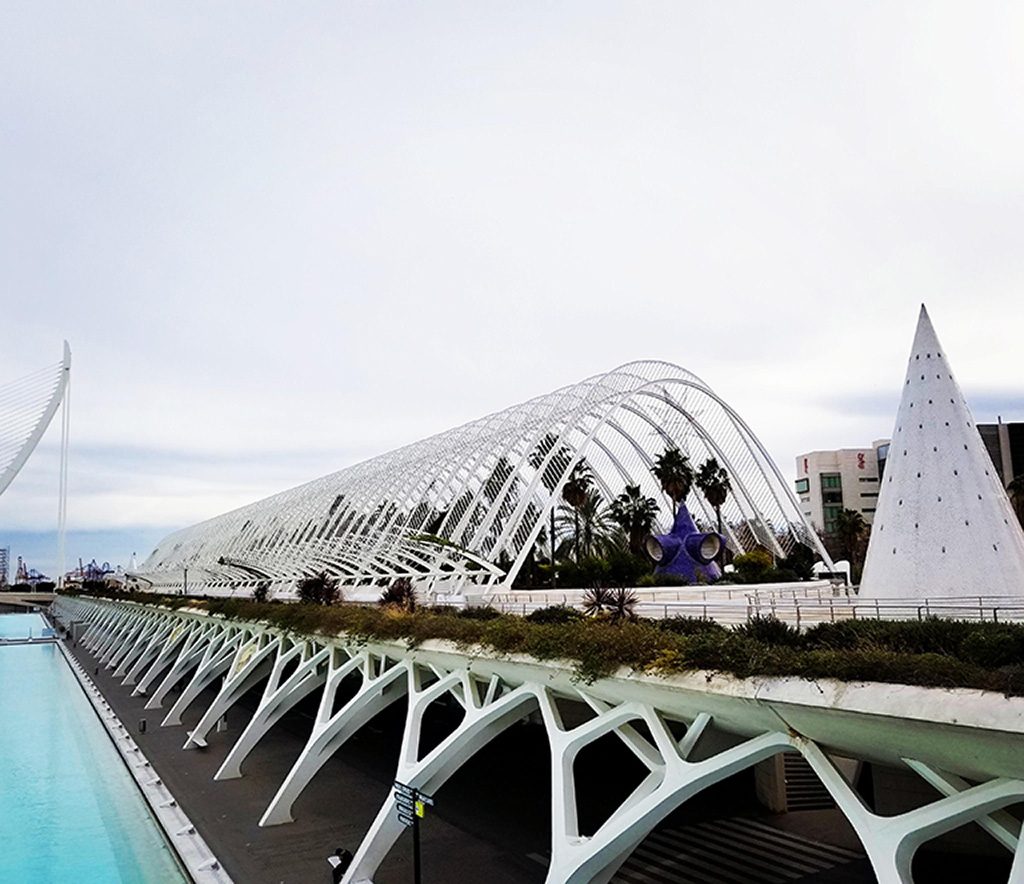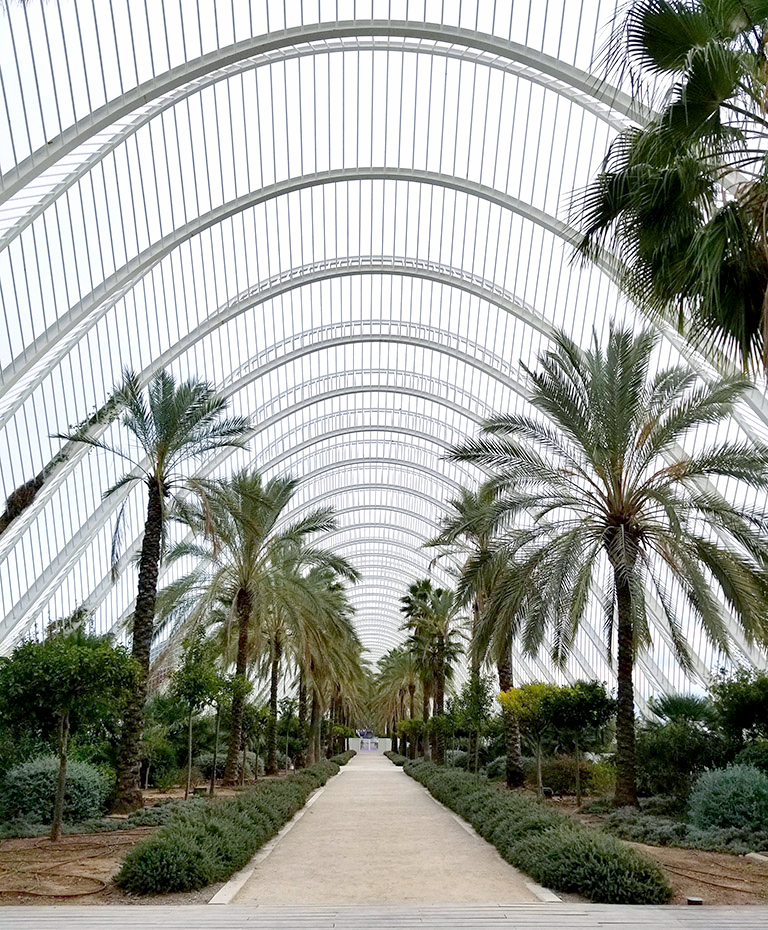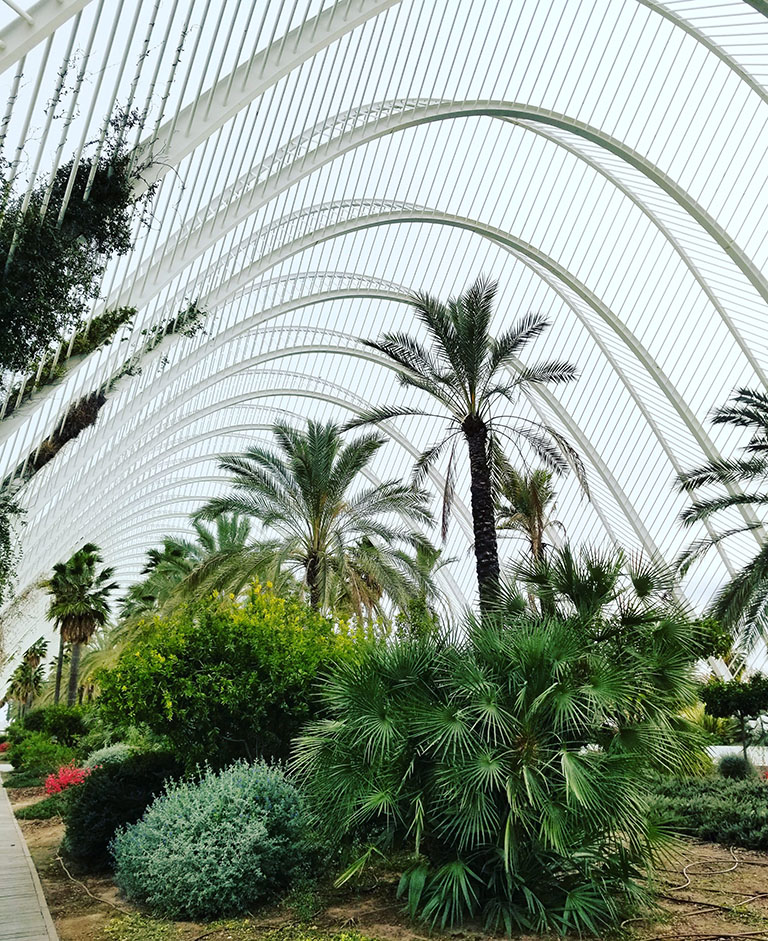 Intermingled with the plantings are various sculptures and artworks. In the summer this space is home to the L'Umbracle Terrace, a very trendy open-air bar and nightclub.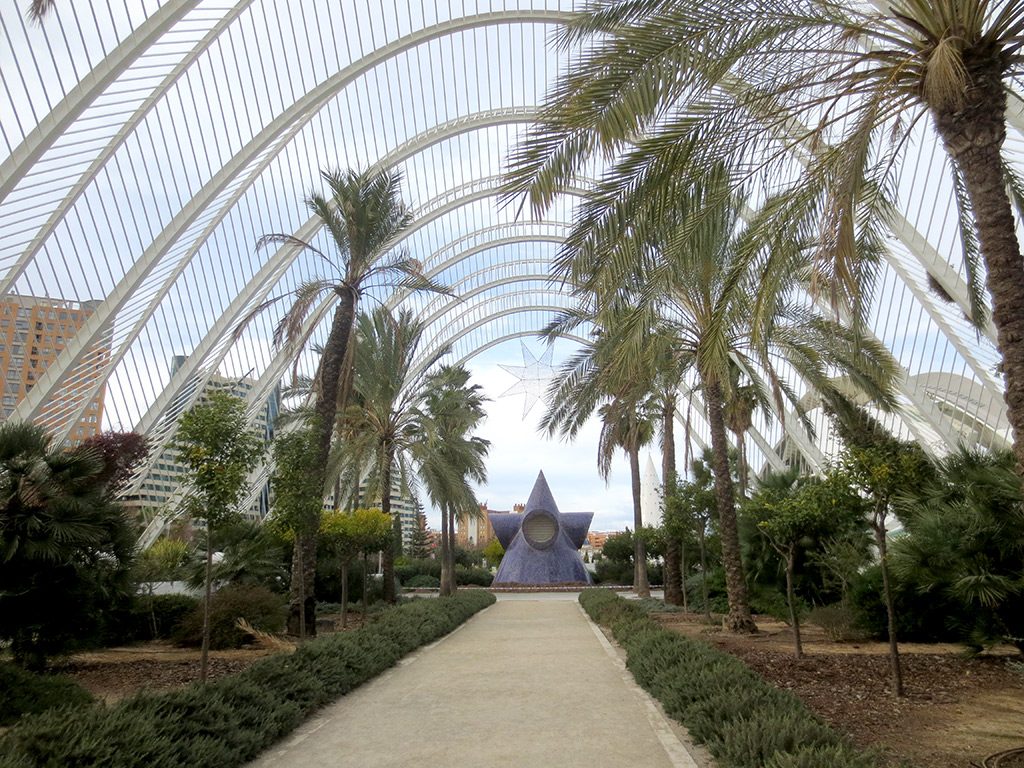 Not bad, considering that one of the primary purposes of the L'Umbracle is actually to disguise the administrative offices and underground parking lot beneath.