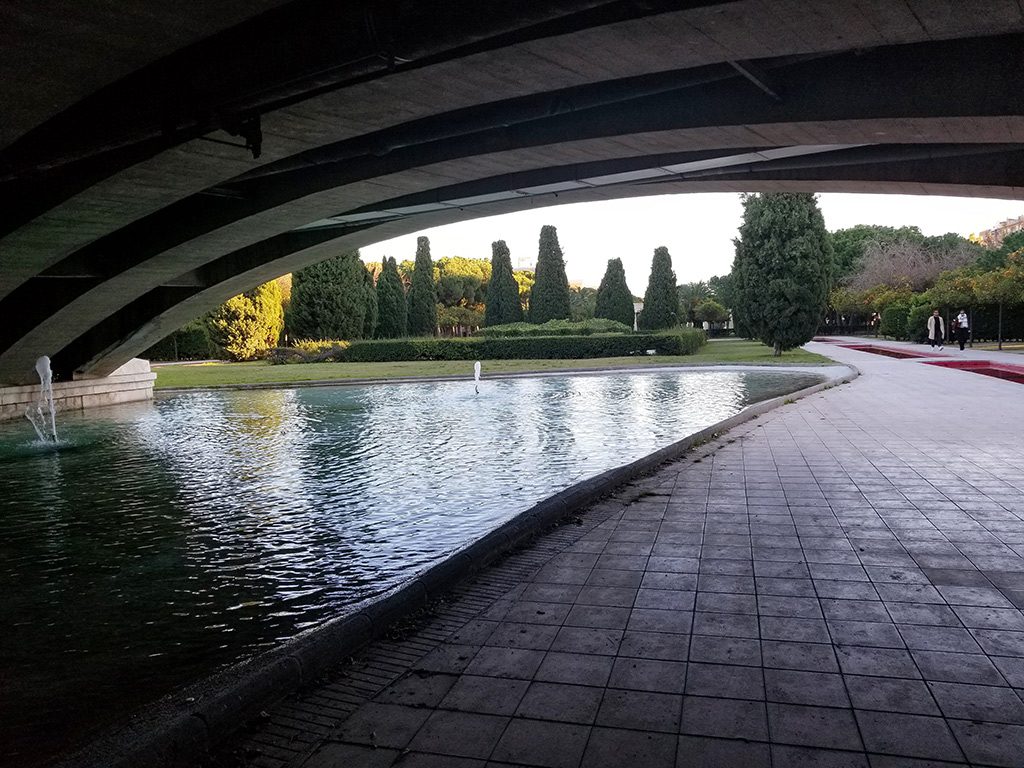 Valencia sat on the banks of the Rio Turia until 1957, when the city had the river diverted after a series of devastating floods. The former river bed was turned into the Jardines del Turia, a 9 km-long park that now curves across the top of the city centre.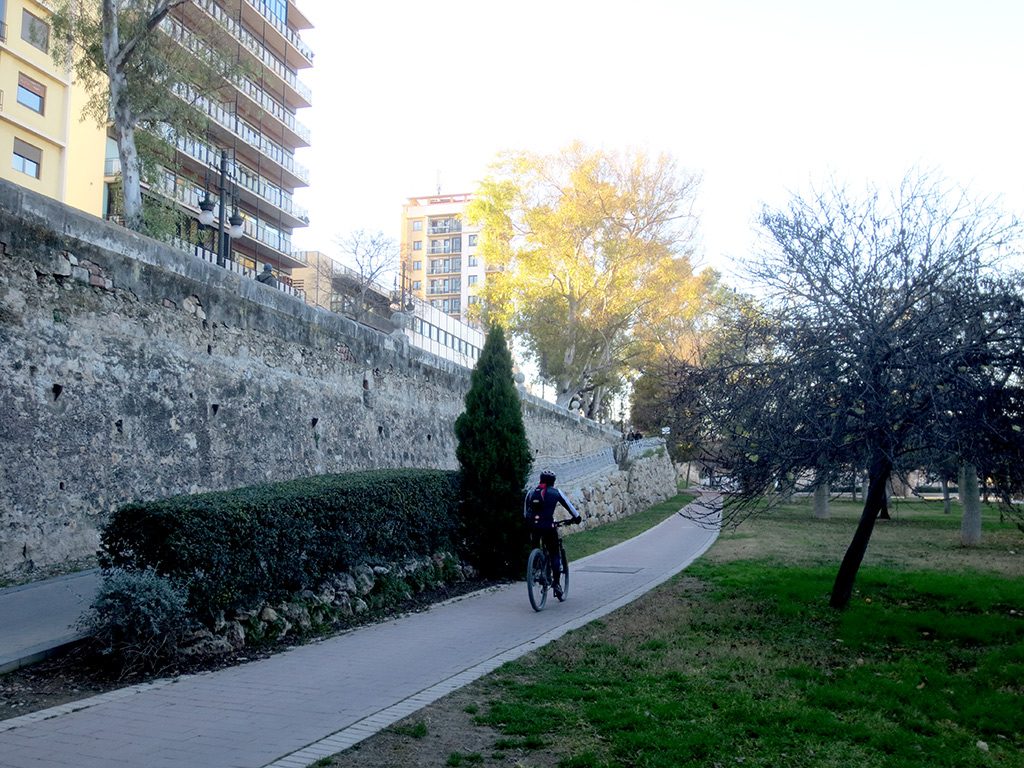 The great thing about a park that's 9 km long is that it can be everything to everyone. Along the length there are segregated paths for walkers, runners, and cyclists, the latter who use the park as a convenient commuting arterial to avoid the city streets.

We walked along only a small portion — perhaps 2 km from the Torres de Serranos down to Pont d'Aragó — and we passed through many distinct areas of with different trees, plantings, ponds, and fountains.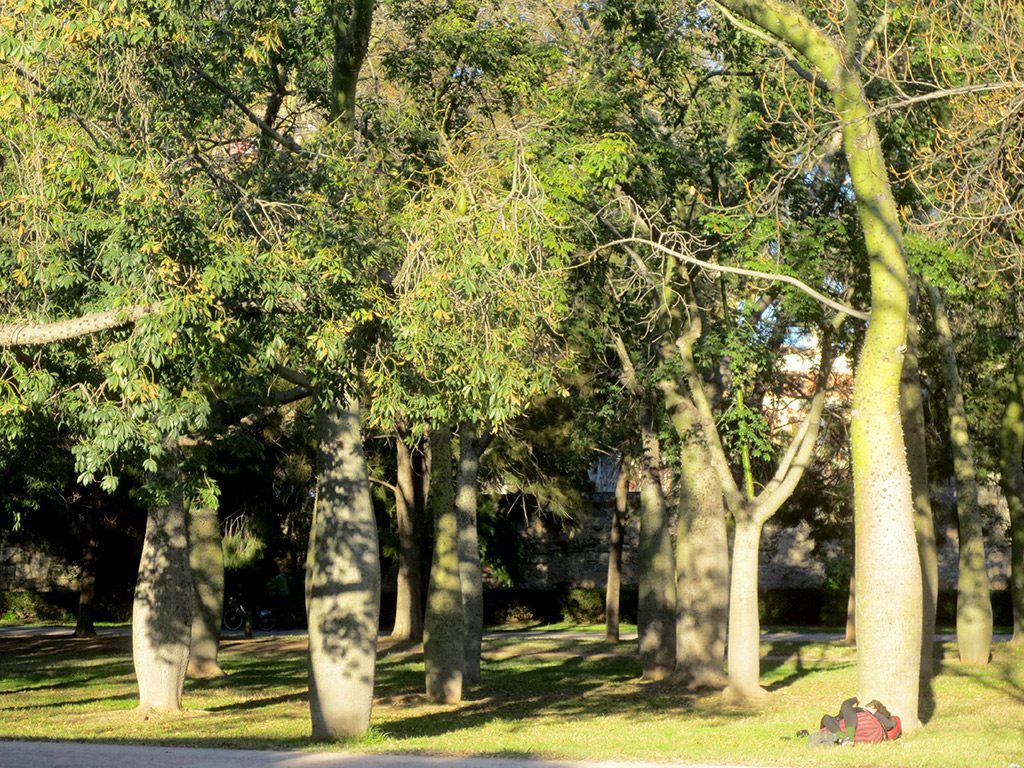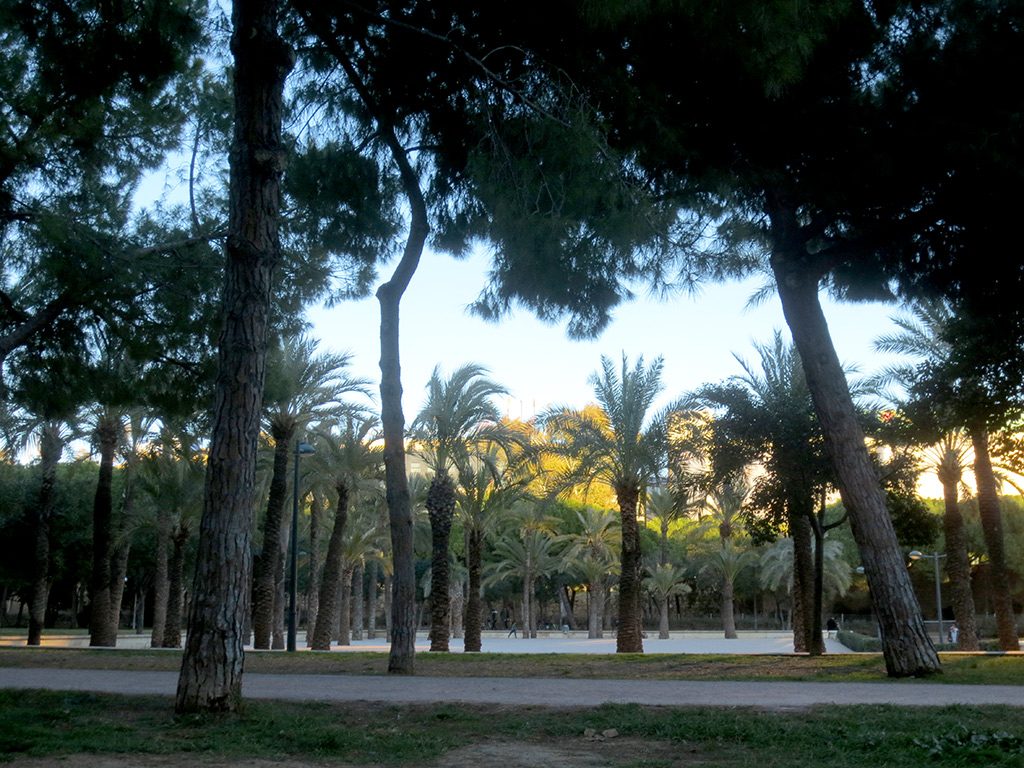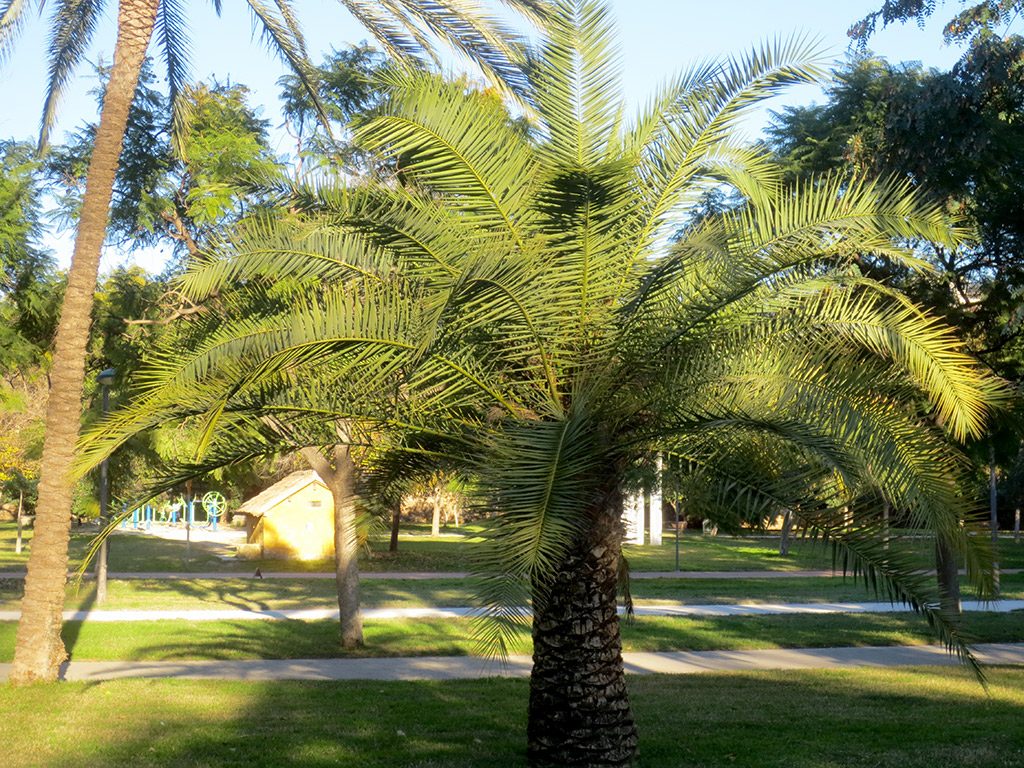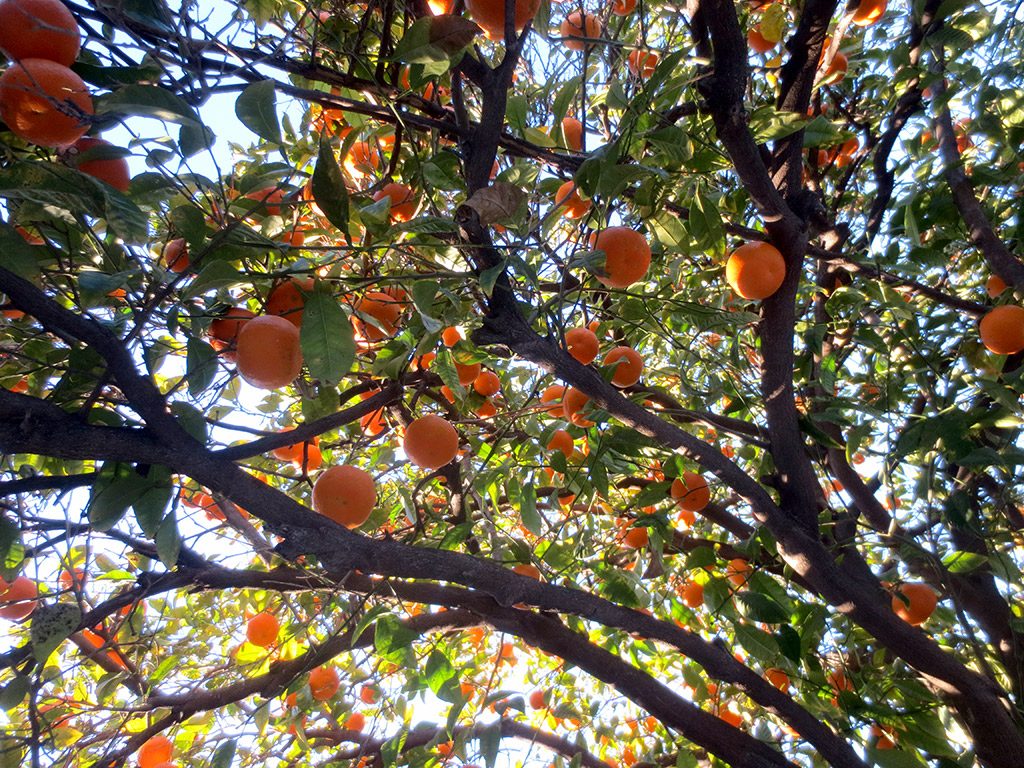 The park passes under numerous bridges of varying ages and styles, and these are incorporated nicely into the features below them.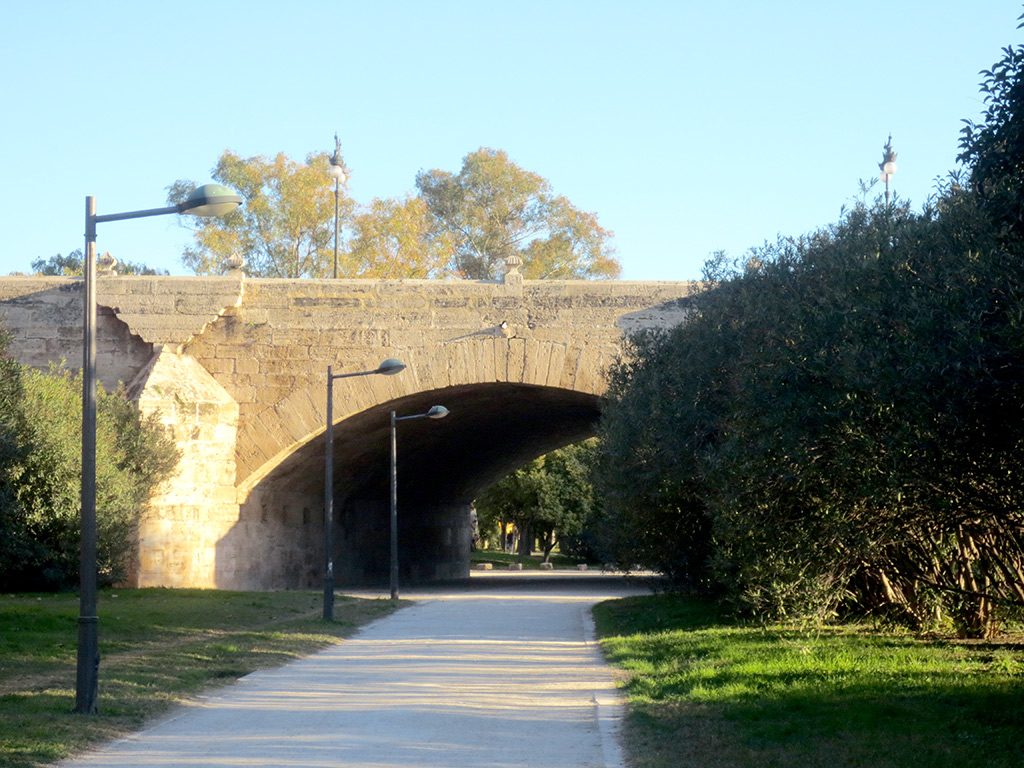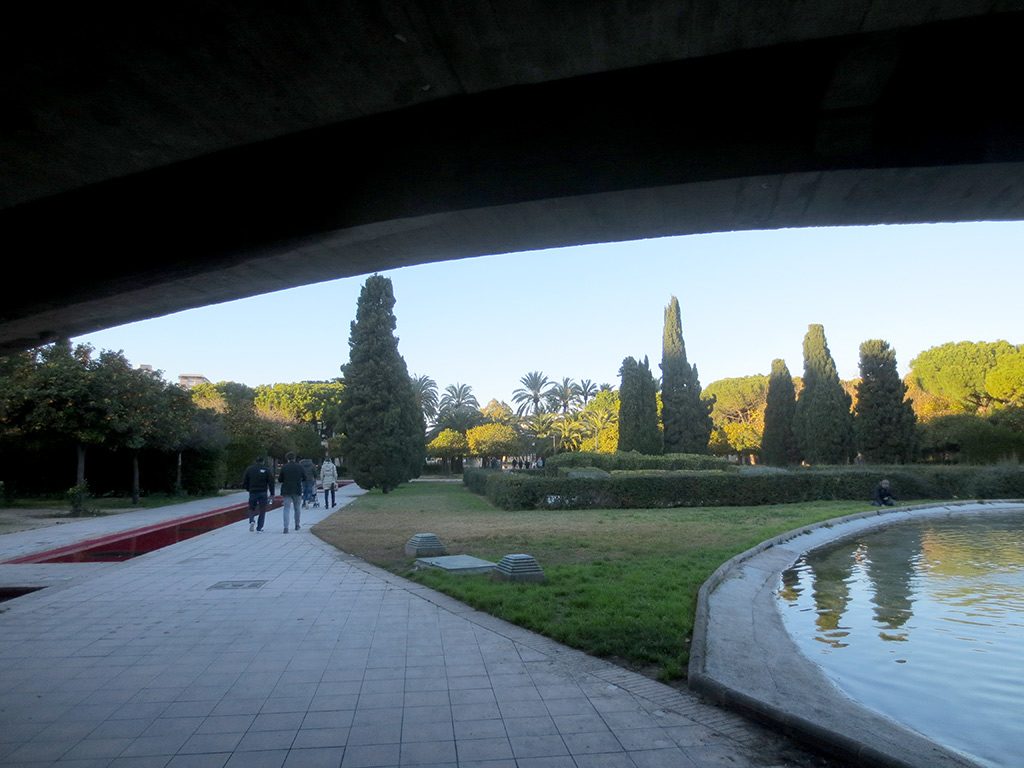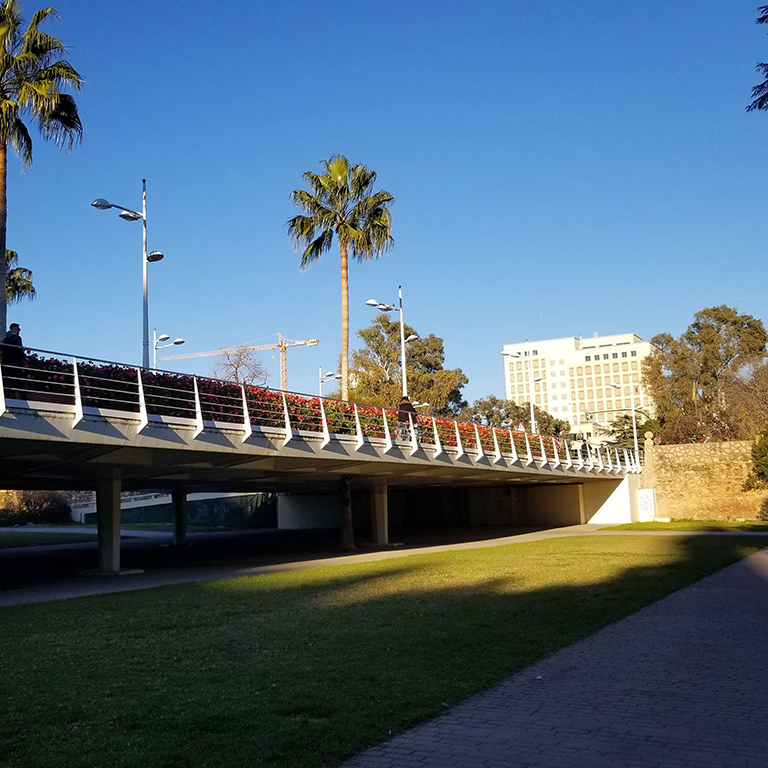 We passed by a sculpture very sensibly titled Pilares Metalicos Blancos — "White Metal Pillars".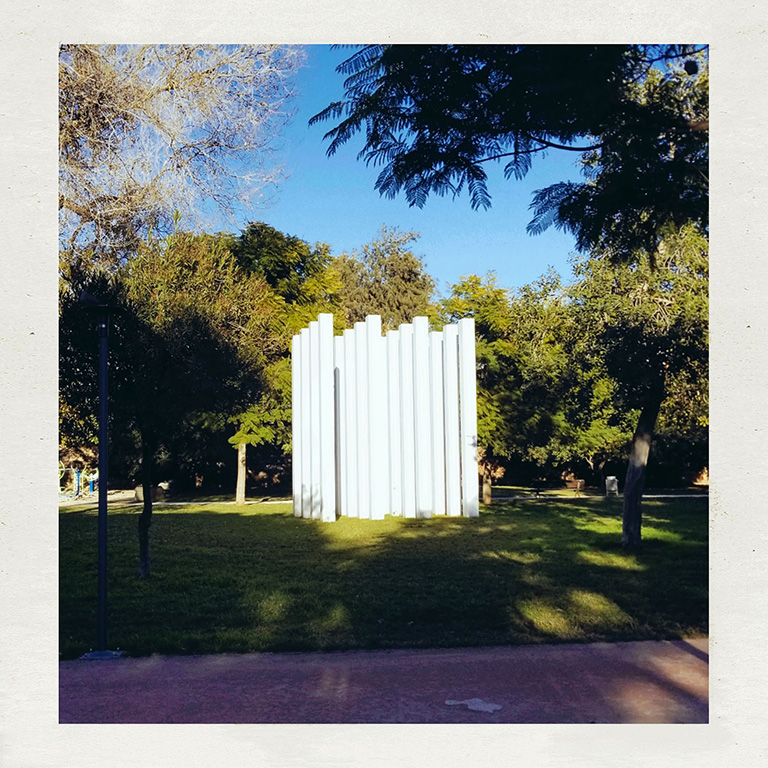 Beyond this dramatic fountain we could see glimpses of the Ciudad de las Artes y las Ciencias (City of Arts and Sciences) in the distance.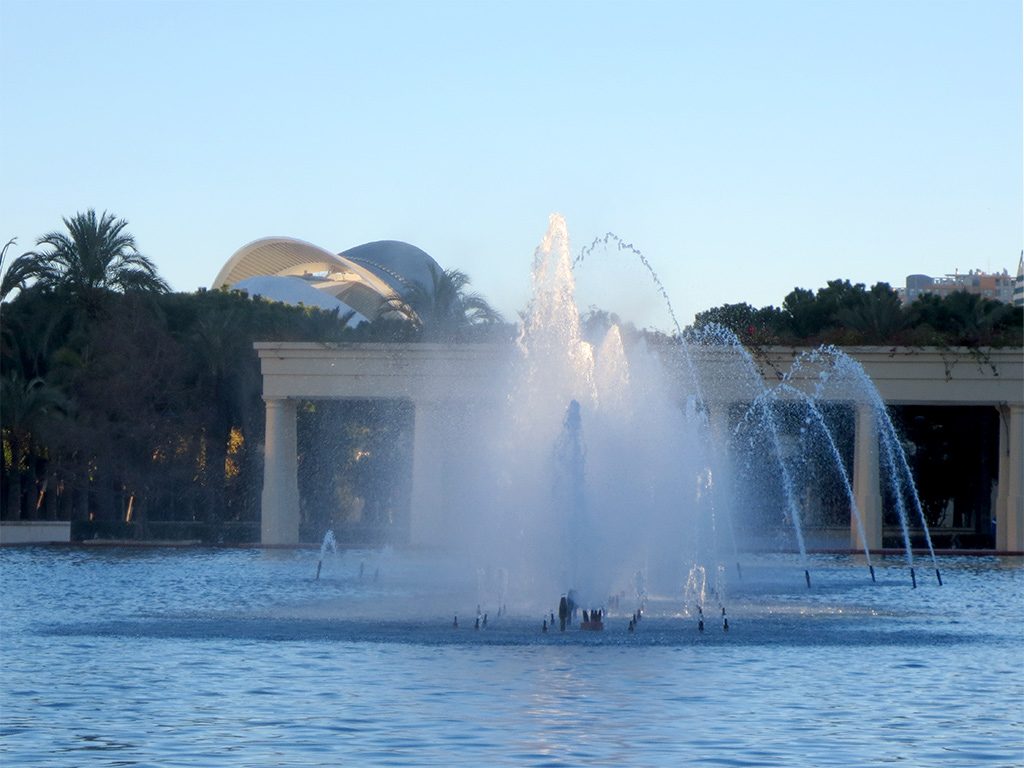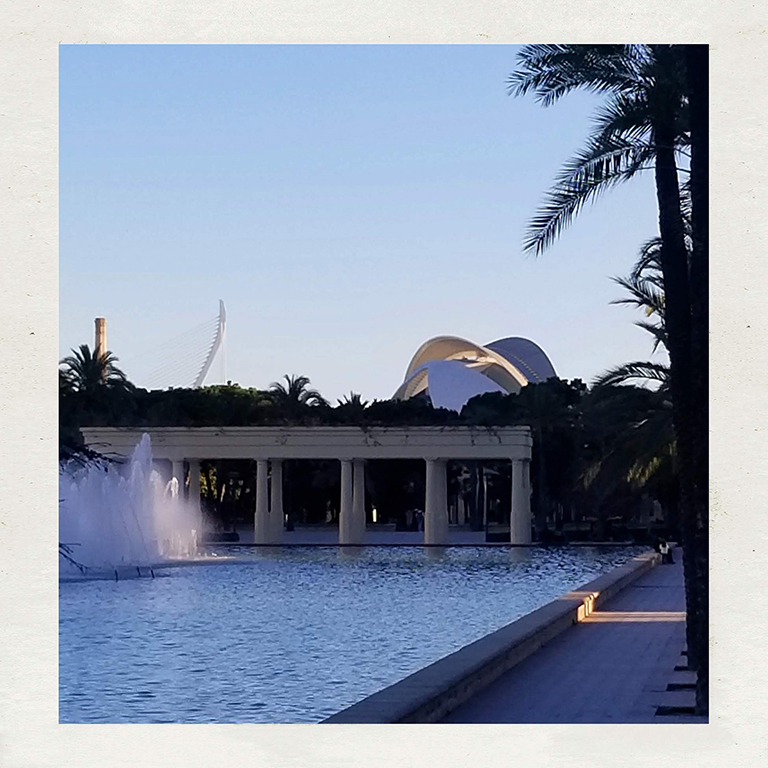 We've not noticed too many feral cats in Valencia, but all those we've seen have been black. This one was lurking around on a fountain patio that was being repaired. It retreated into an uncovered drain when we came too near.