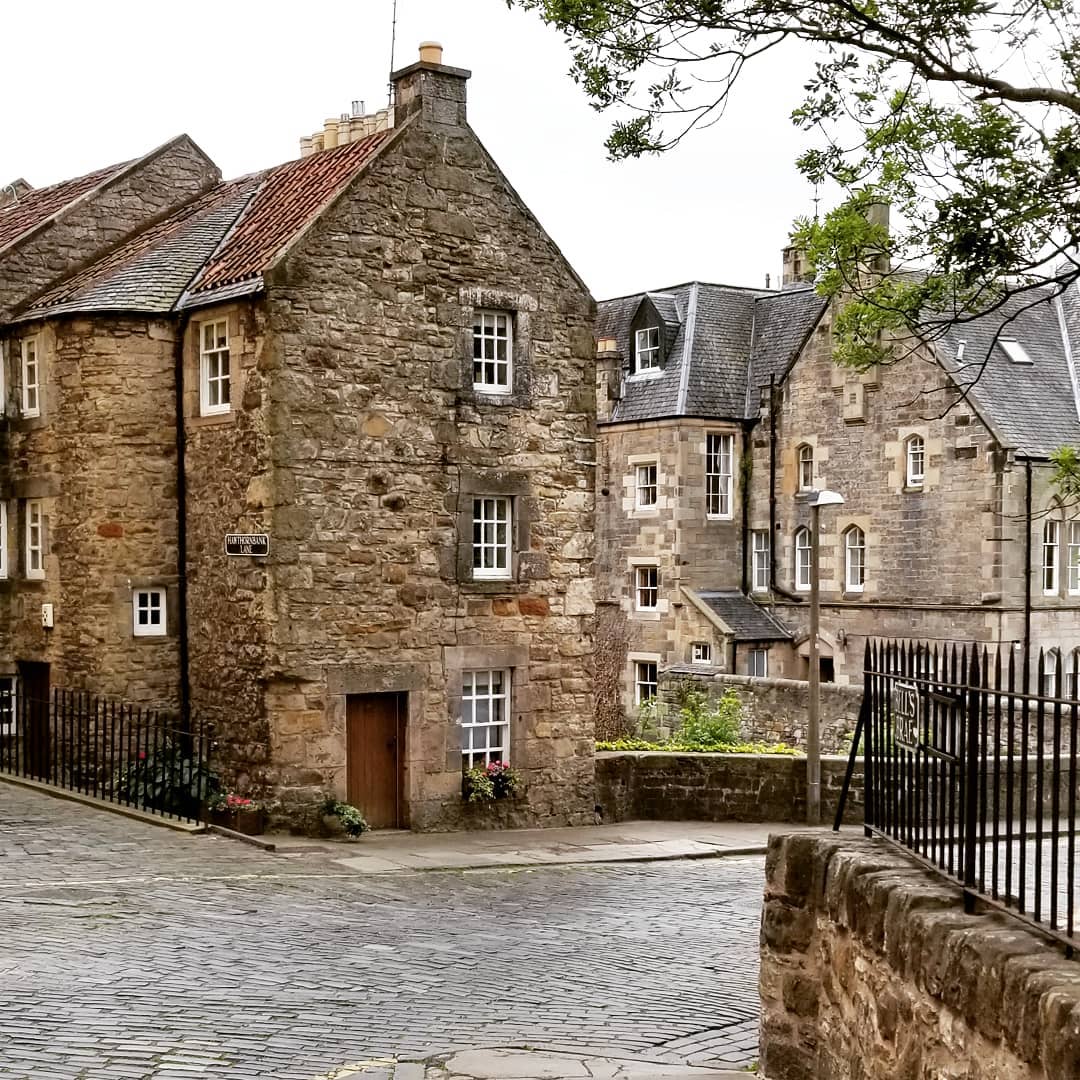 Dean Village is a picturesque former village only a short walk from the centre of Edinburgh.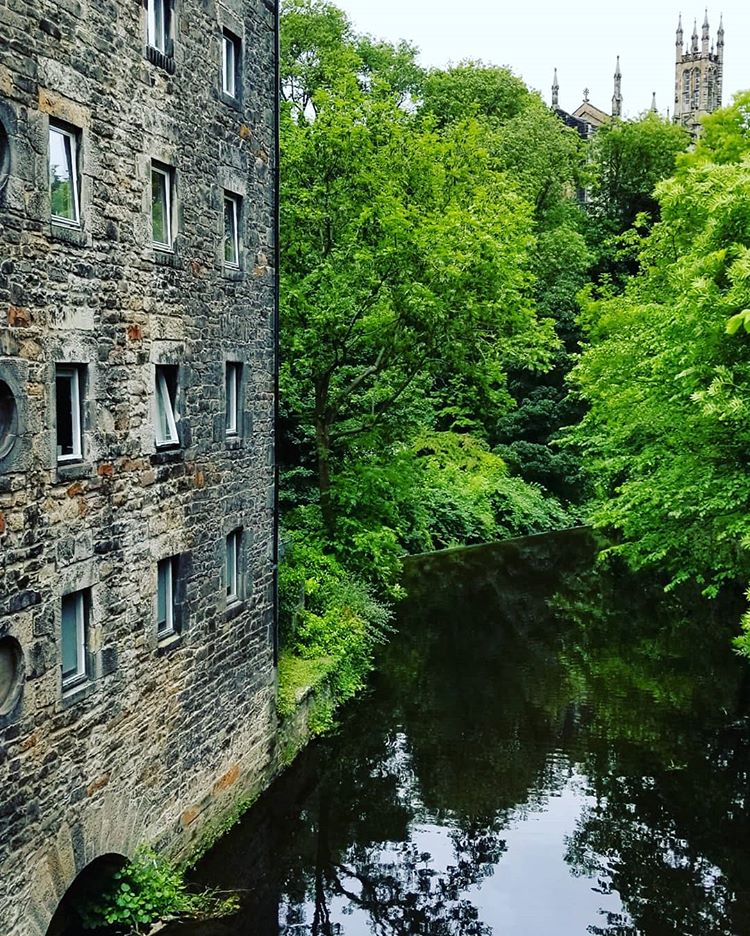 The village is located along the Water of Leith. It was a centre for milling, with up to eleven mills operating along the river at one point in history. The village was swallowed up by Edinburgh in the early 1800's.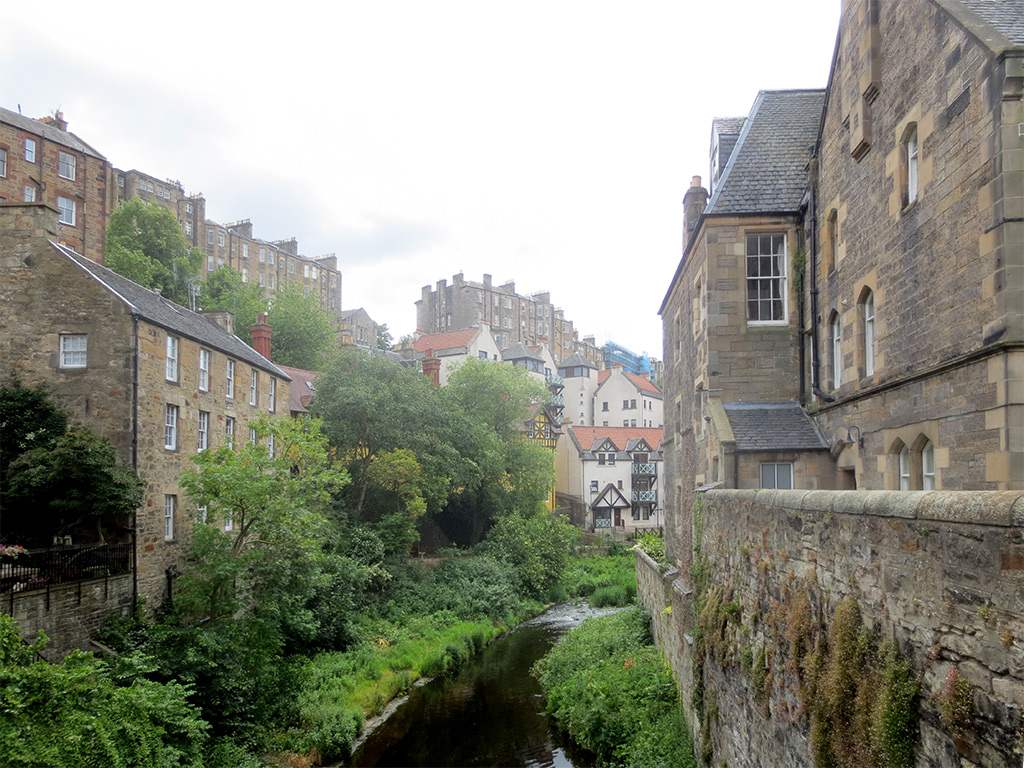 Josie took this very peaceful video of the flowing stream. Turn up your volume for some meditative gurgling and chirping sounds.
We met a friendly cat enjoying the relaxing pace of village life.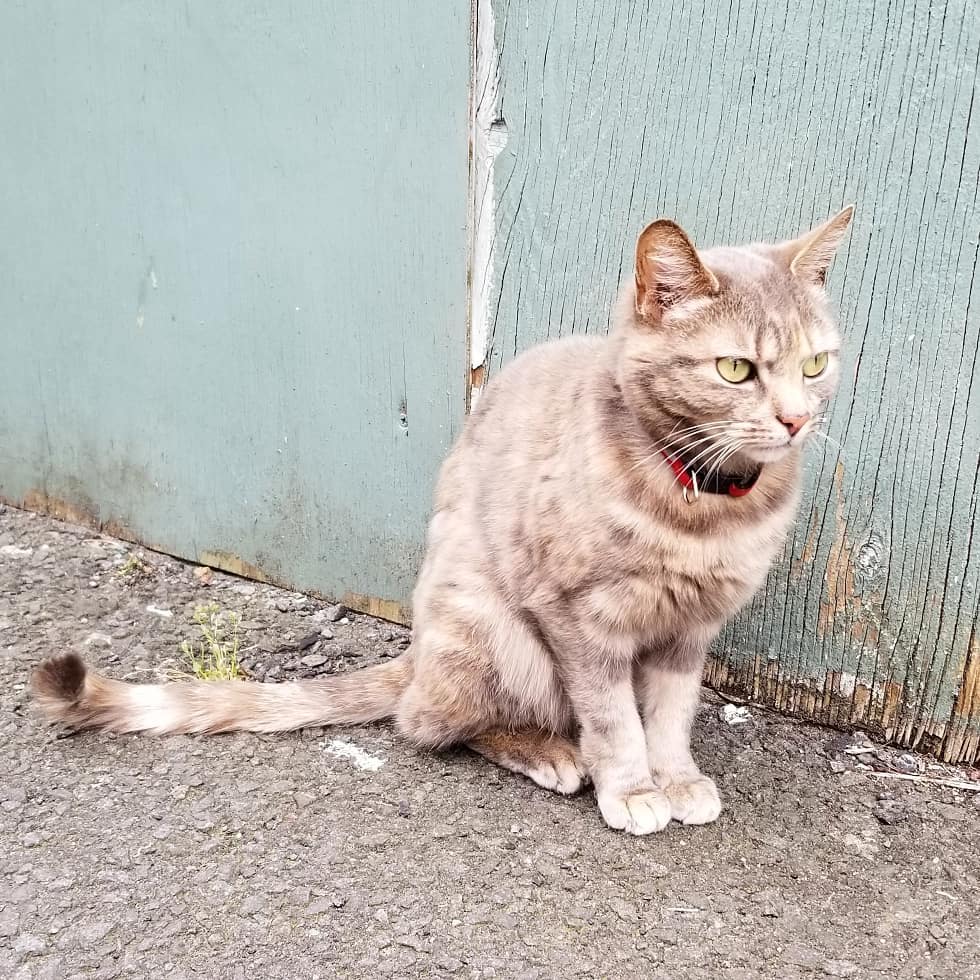 Nearby, the Dean Bridge looms over the valley.