Holyrood Palace (formally the Palace of Holyroodhouse) is the Queen's official residence in Edinburgh, and is also the location of significant events in Scottish history.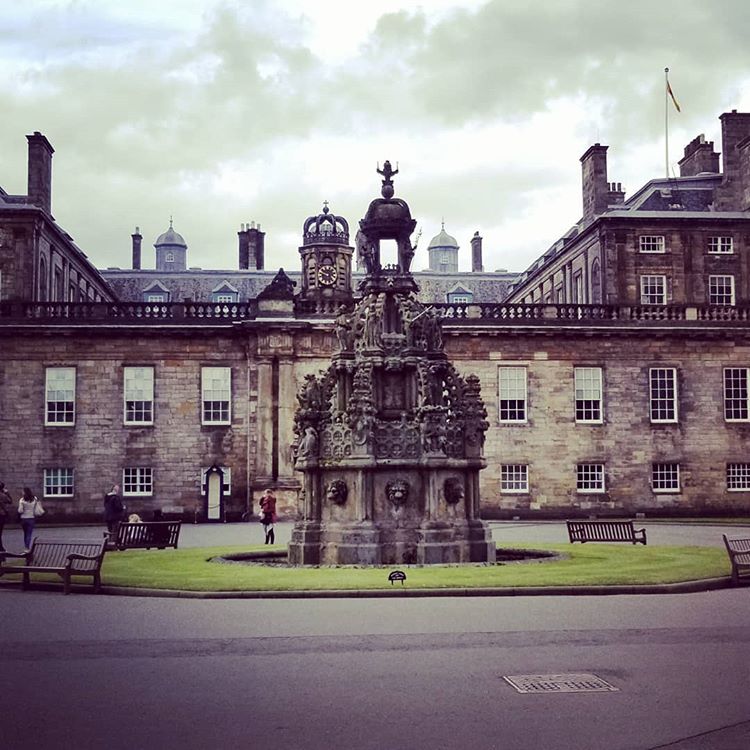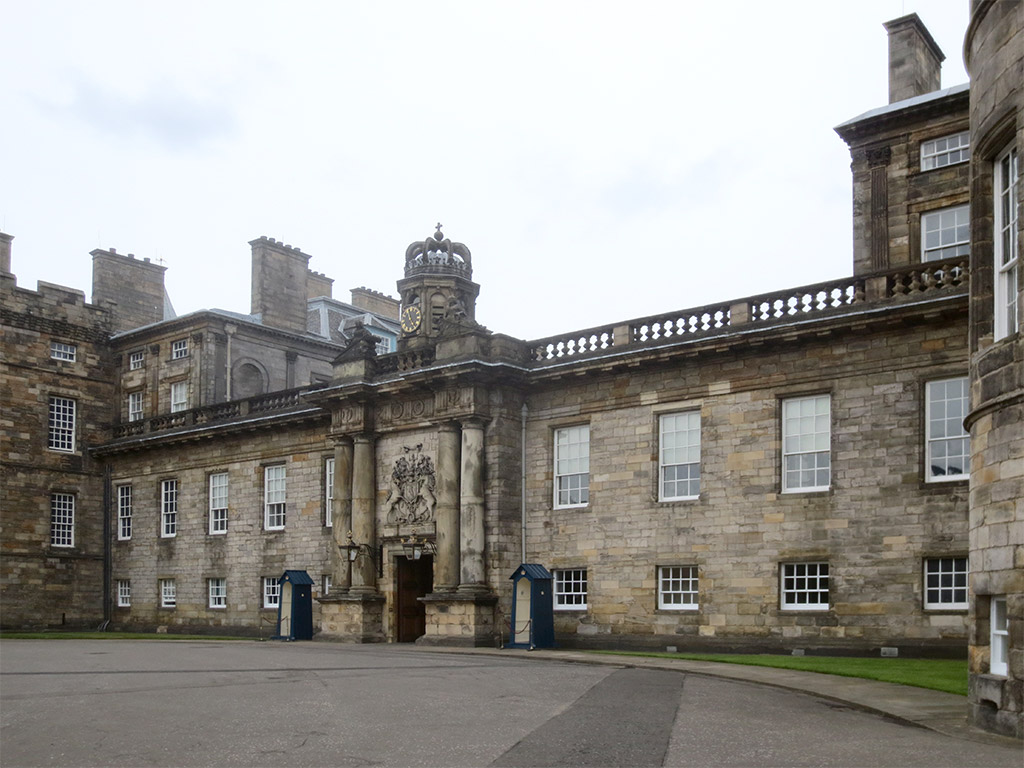 Just through the main gates to the palace there is an immaculate grass courtyard, from which the internal rooms are entered.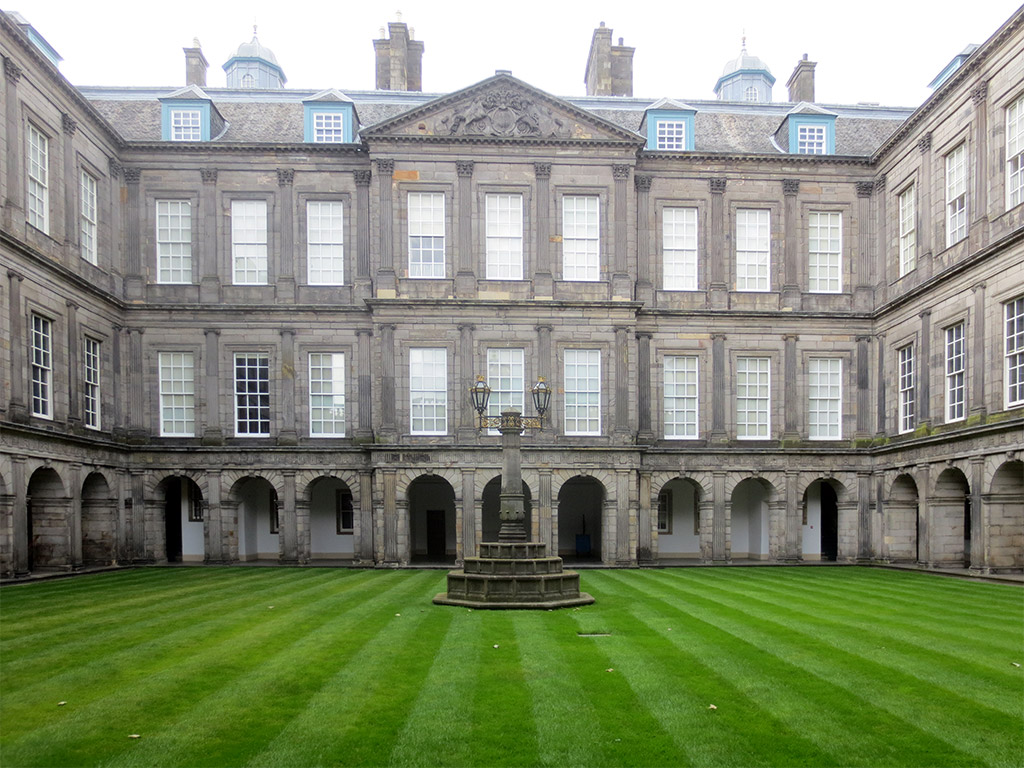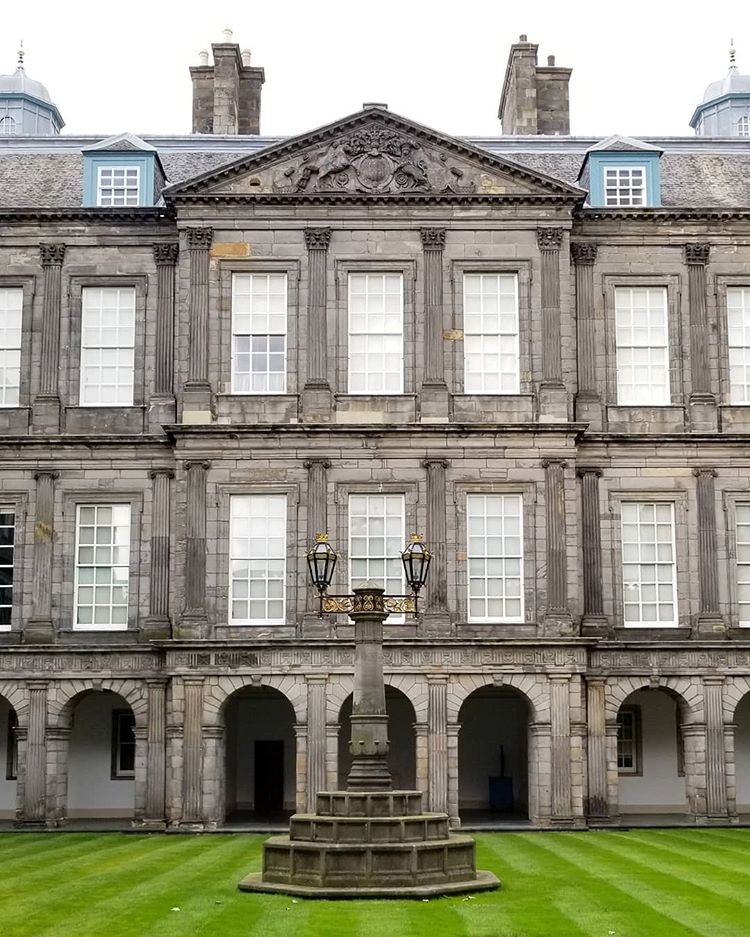 Unfortunately for this blog there are no photos allowed within the palace rooms themselves, which are fascinating.
There are both cozy and vast rooms where the current Queen visits with heads of state and holds official dinners — one particular table can go from tiny to enormous by the addition of many leaves. In another large room, lined with official portraits of kings and queens dating back for centuries, the Queen hands out official honours and medals to Scottish citizens.
Above these rooms are smaller historic chambers. The most famous is the small dining chamber where Mary Queen of Scots was dining with her private secretary David Rizzio in 1566 when her jealous husband, Lord Darnley, burst in with friends, dragged Rizzio into the next room, and stabbed him 56 times.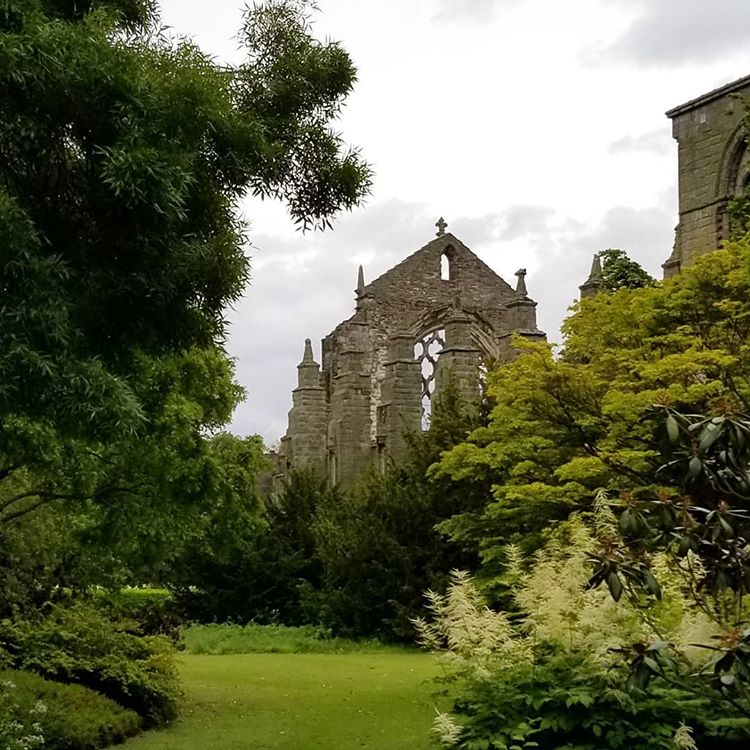 Adjoining the palace is Holyrood Abbey, founded in the 12th century, completed in the 13th century, and then destroyed in the 16th century during repeated English invasions. It has been left in ruins for the past 250 years. Much like the Convento do Carmo in Lisbon, even without a roof the abbey is very atmospheric.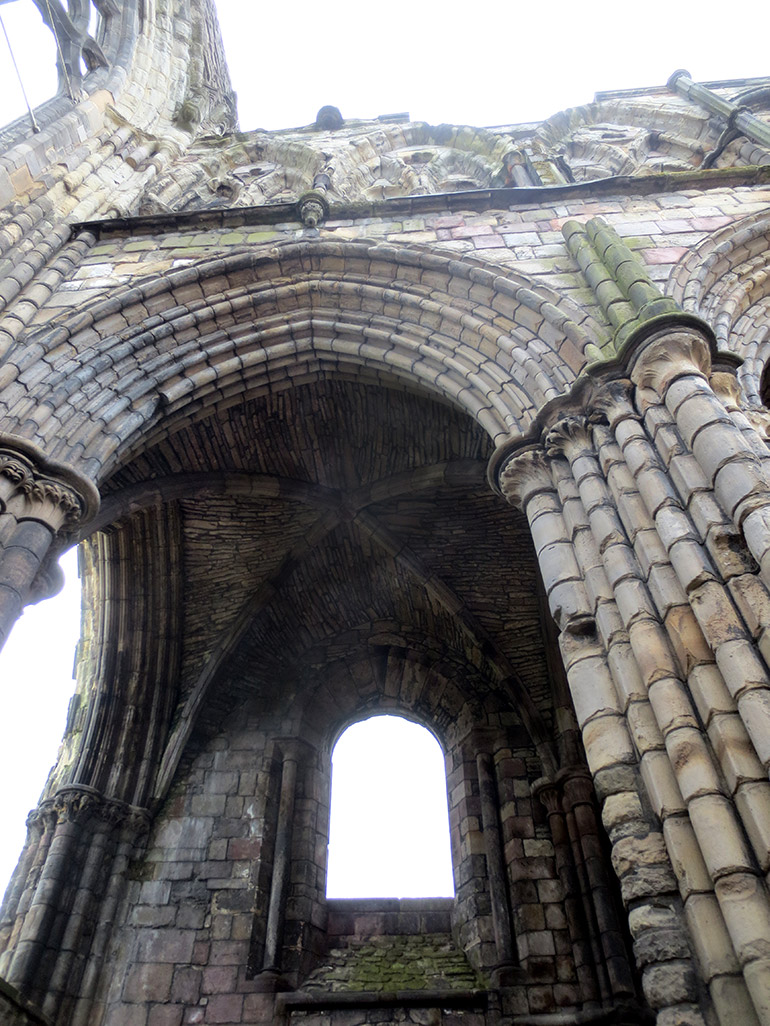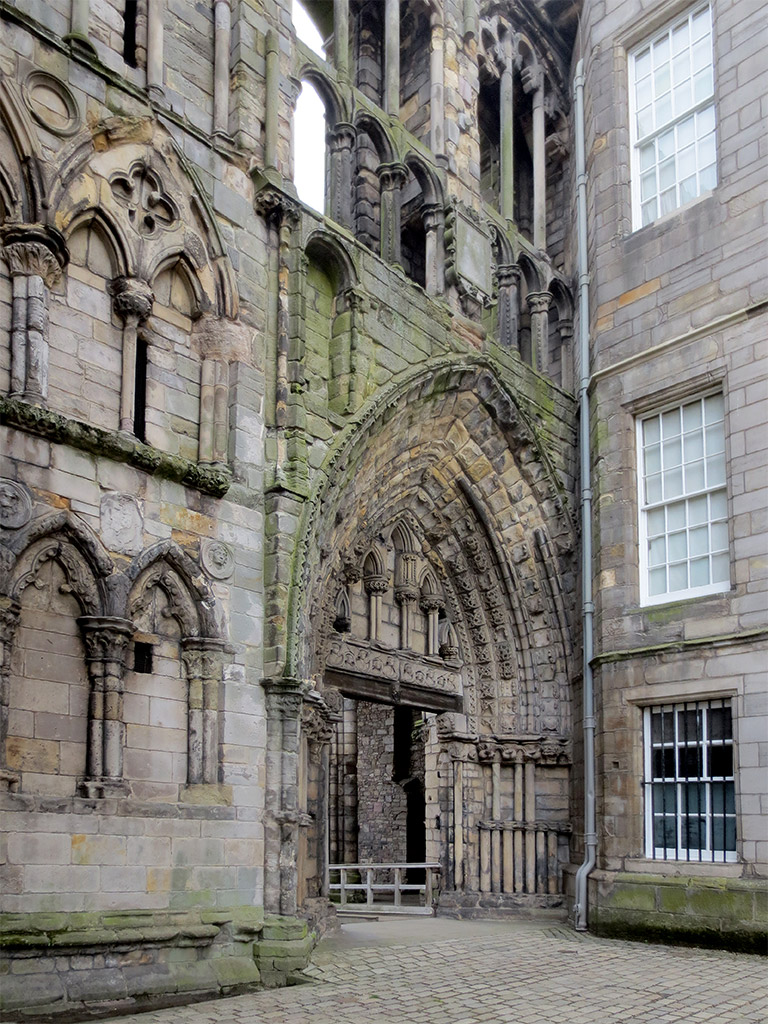 I came across this odd scene of a girl quite literally dolled up for a photo shoot.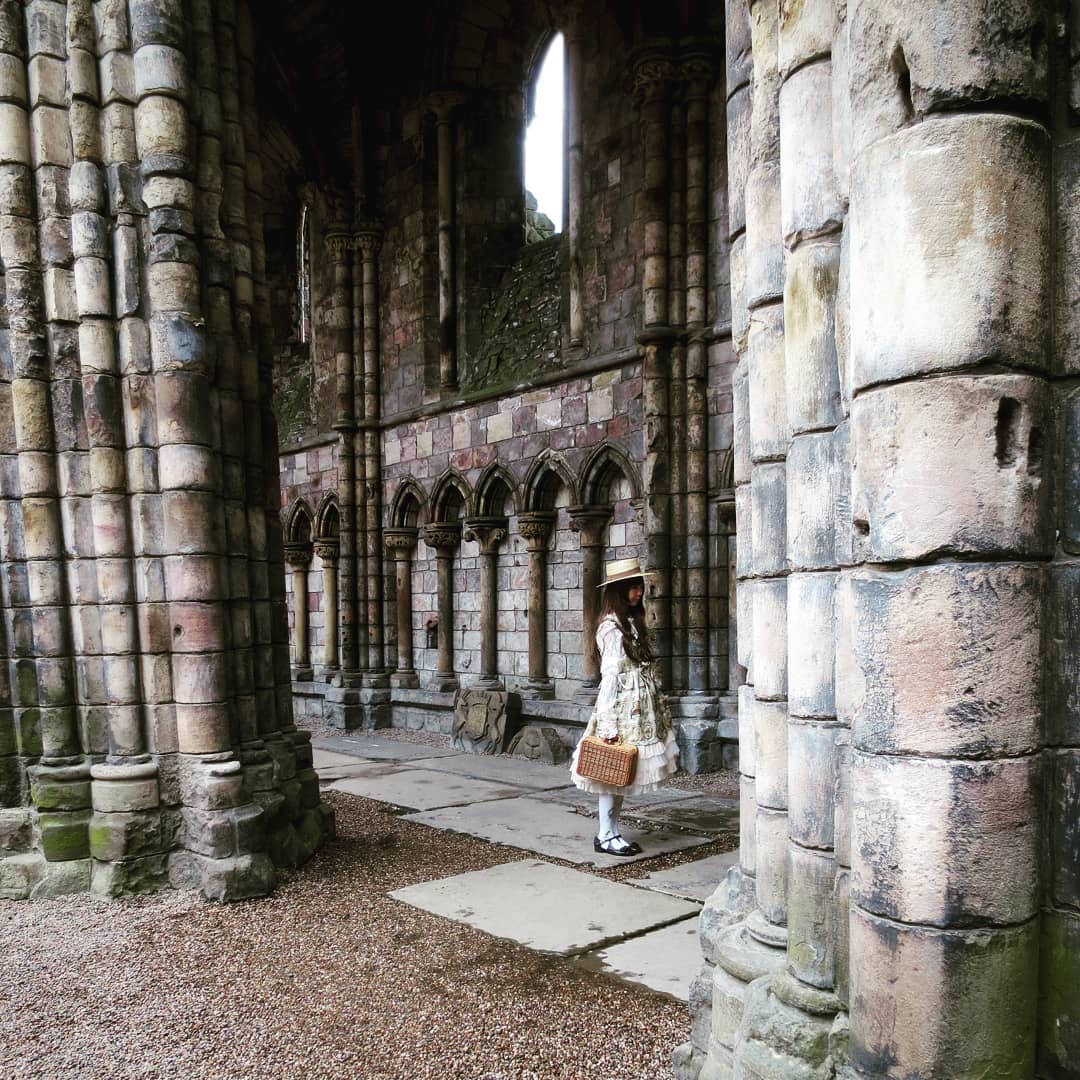 On the grounds of the palace staff were setting up large white tents. The Holyrood Palace closes to the public when the Queen is in town, which usually happens during Holyrood Week at the end of June and beginning of July. It seems we visited just in time.