On our day tour of the Western Highlands we stopped at numerous lochs and castles.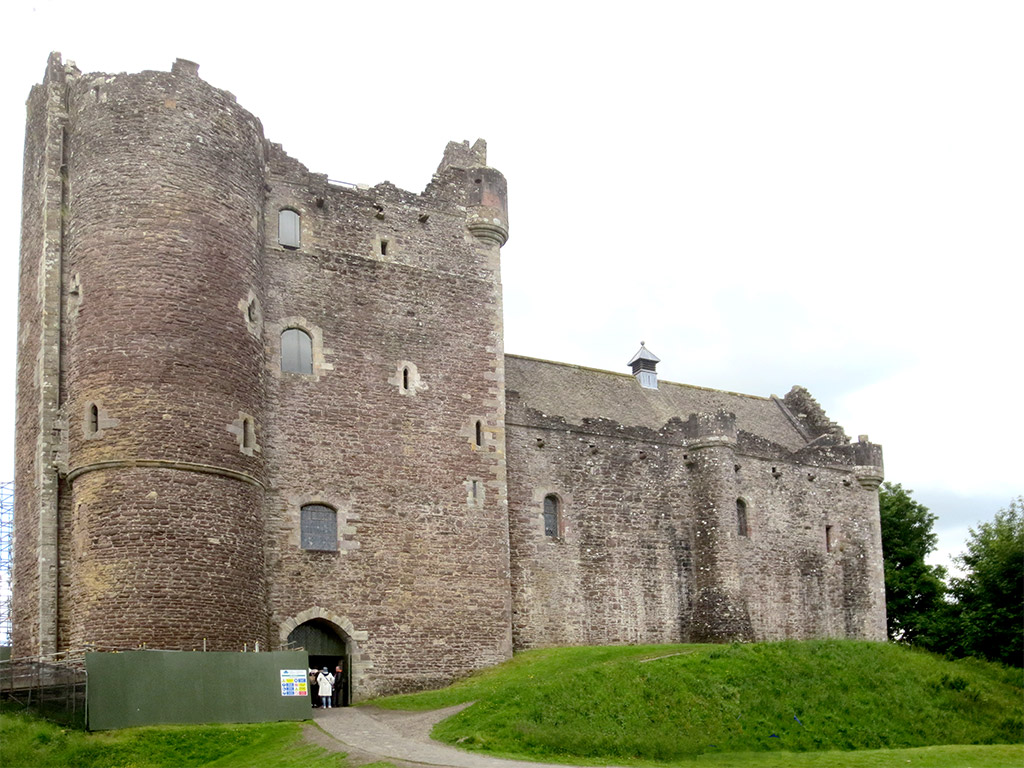 Doune Castle was a medieval stronghold near the village of Doune. It was constructed in the 1300's by Robert Stewart, the Duke of Albany. Various movies and TV shows have filmed here including Monty Python and the Holy Grail, Game of Thrones and Outlander.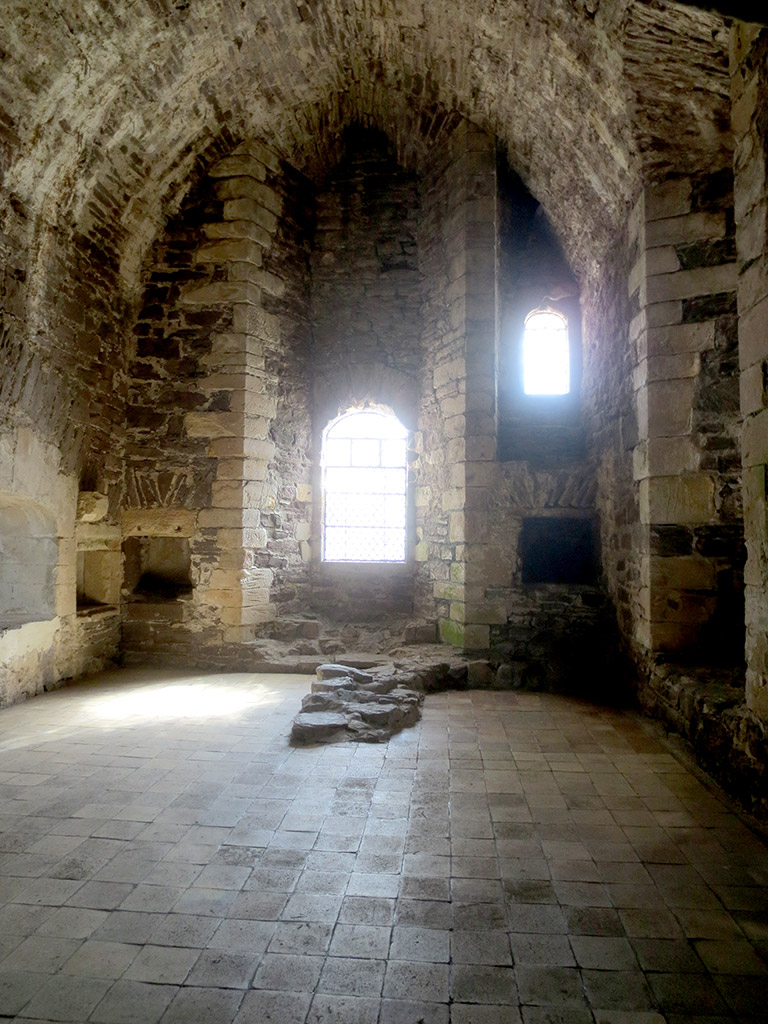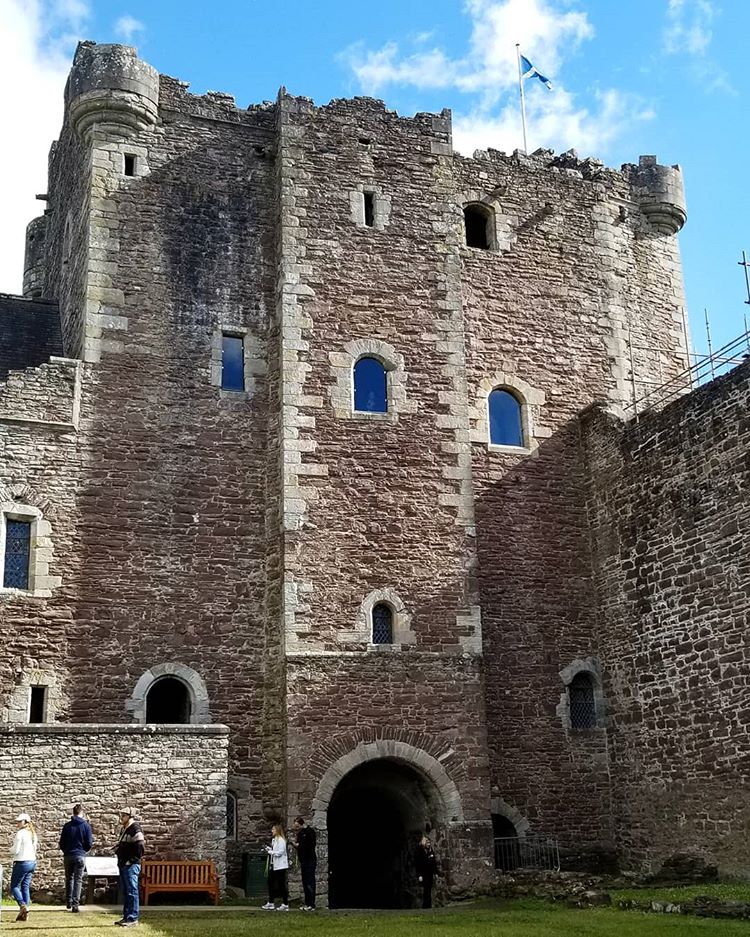 A short drive away is Kilchurn Castle, which we viewed across Loch Awe. This castle was built in the 1400's as the base of the Campbell clan. Abandoned in the 1700's, it now has a pleasant ruined appearance that makes it one of the most photographed castles in Scotland.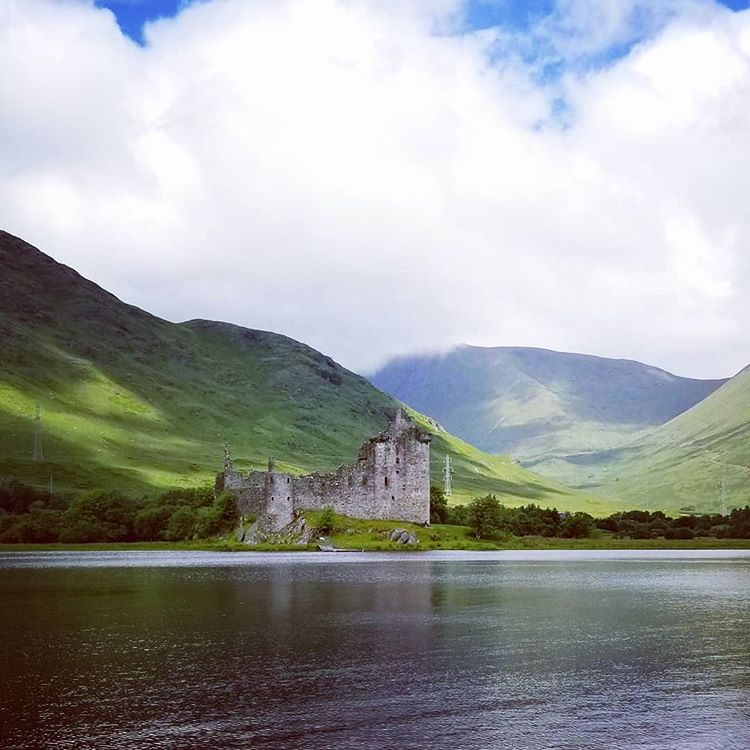 To get down to the edge of the loch, we followed a rudimentary trail across a soggy bog. Someone had laid down wooden pallets at the wettest parts, which helped a bit, but we glad to have worn hiking boots.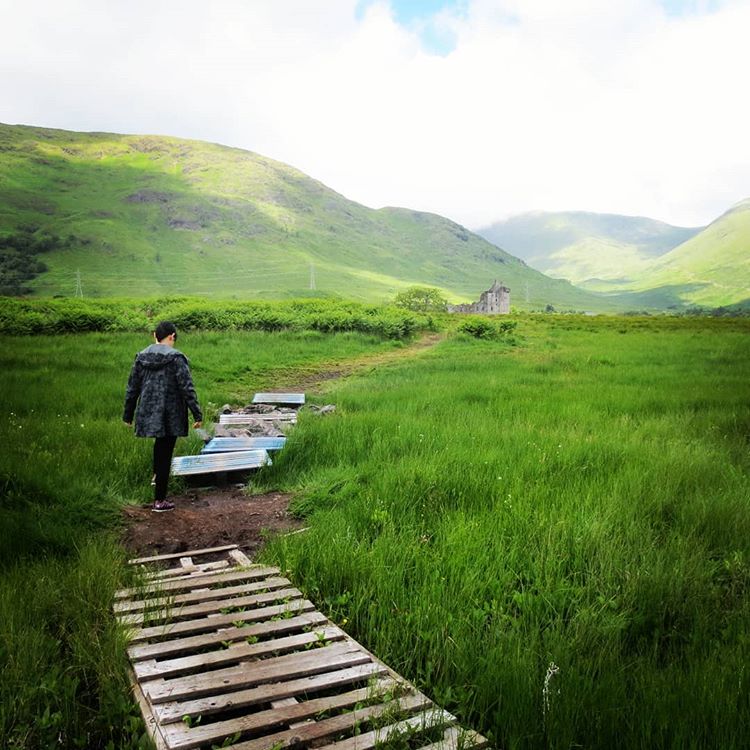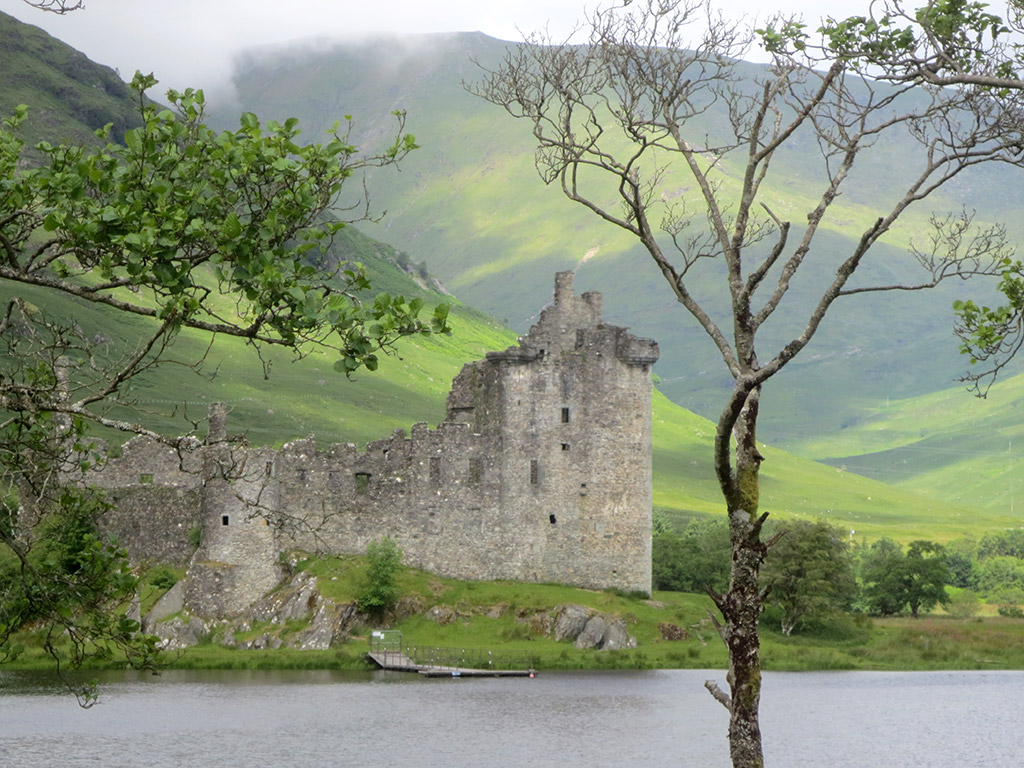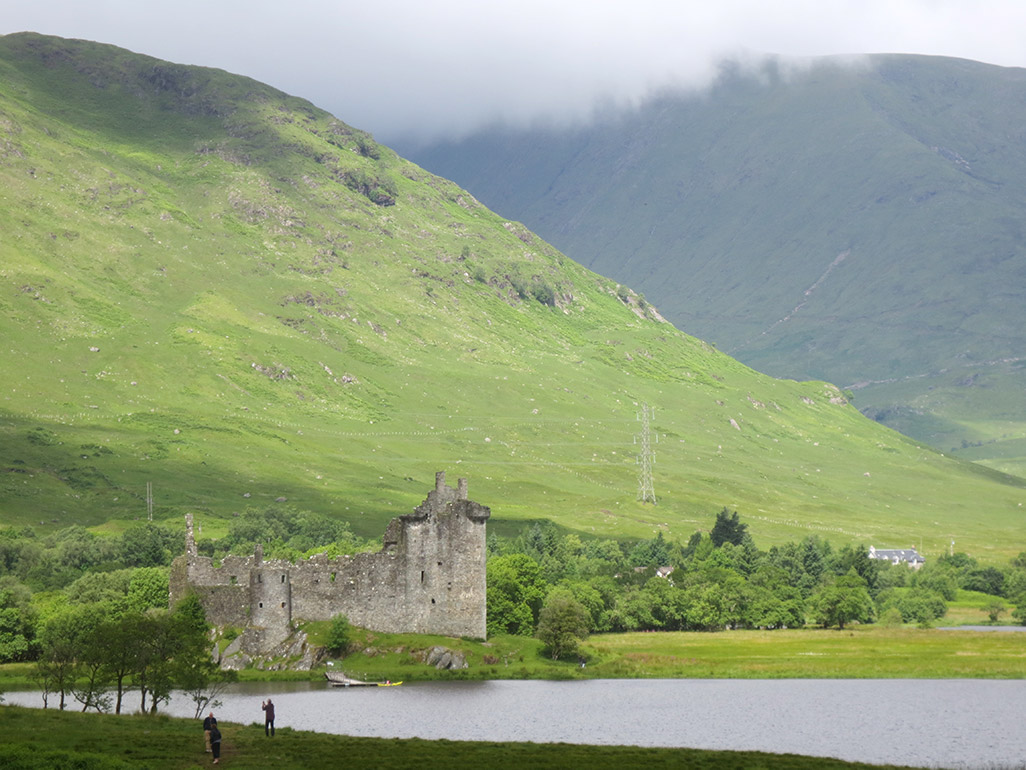 Looping back towards Edinburgh, we passed Stirling Castle built high atop a volcanic outcropping. Stirling is a very historically significant castle, being the site of several royal births, crownings and deaths. There have been eight sieges of Stirling Castle.