Another stop on our Highland tour was the Rest and Be Thankful pass, which  provides beautiful views of Glen Croe.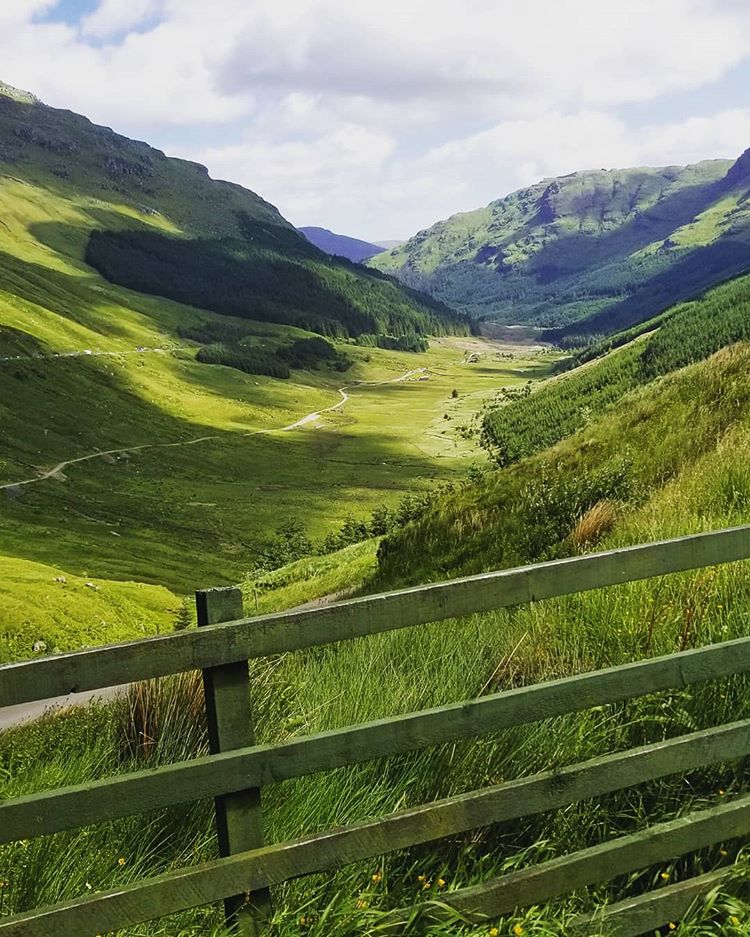 The adjoining road (now the A83) was built by the General George Wade in the 1700's, after the subjugation of Scotland by the British. As his soldiers marched the many miles to Western Scotland, they would rest here.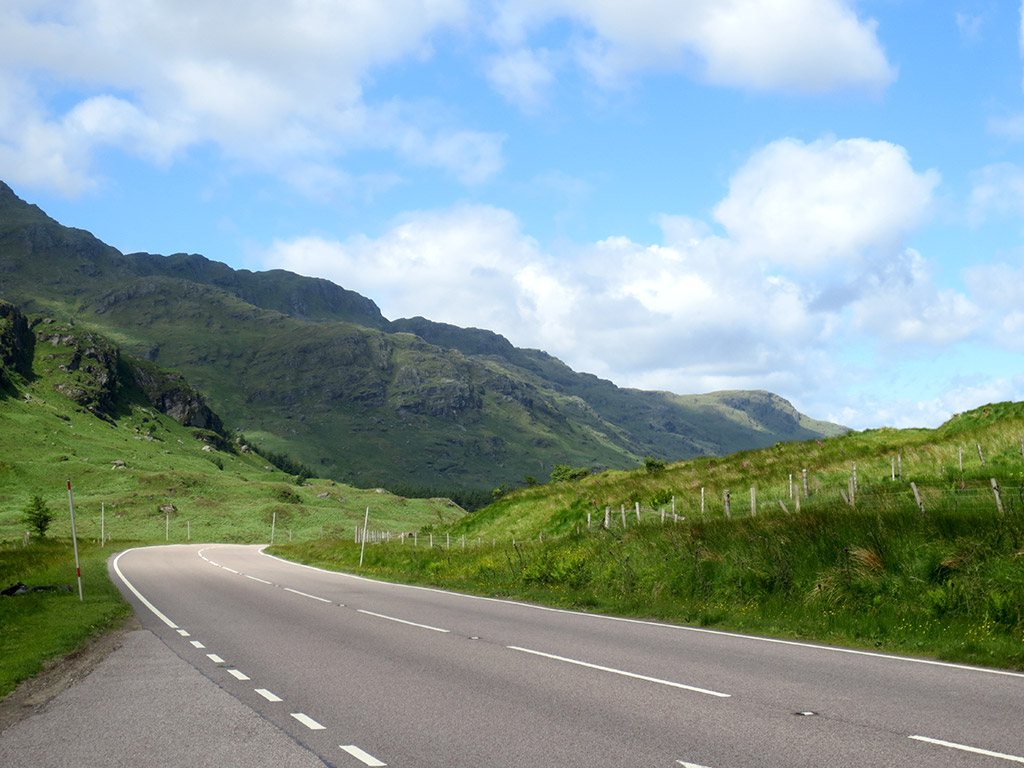 We've had quite nice weather for our week in Scotland, with only a touch of rain in the first few days. But strong wind has been a constant.
In the video of our quick roadside stop along Loch Restil, near the Rest and Be Thankful pass, you can see and hear the wind whipping through the mountain grasses. You can also see the shadows of the clouds moving across the hills. The weather changes quickly in the Highlands near the mountains.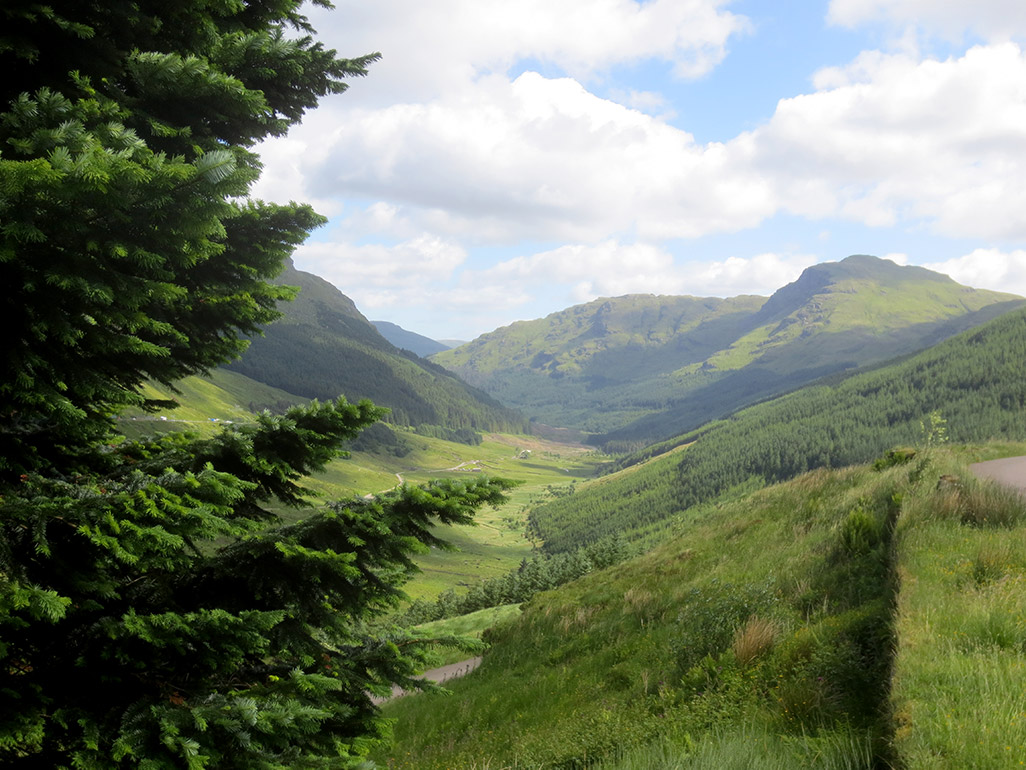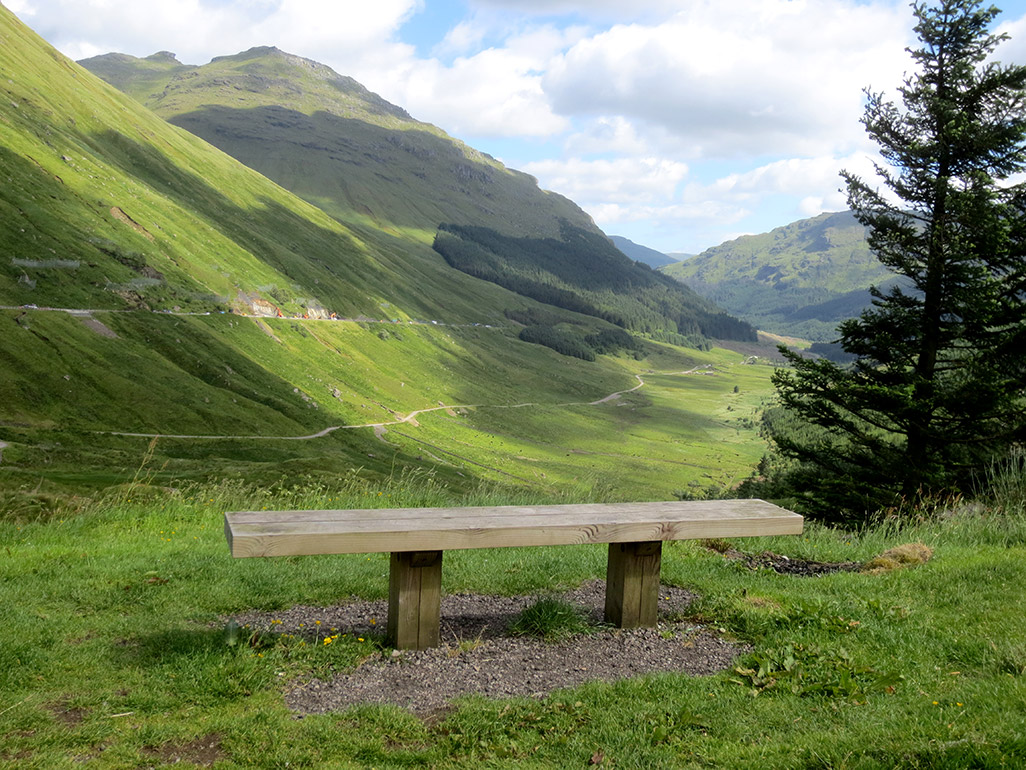 Our kilted guide and driver Gavin was kept busy taking photos of couples with beautiful scenery in the background. He took a few of us but unfortunately the shadows got in the way.