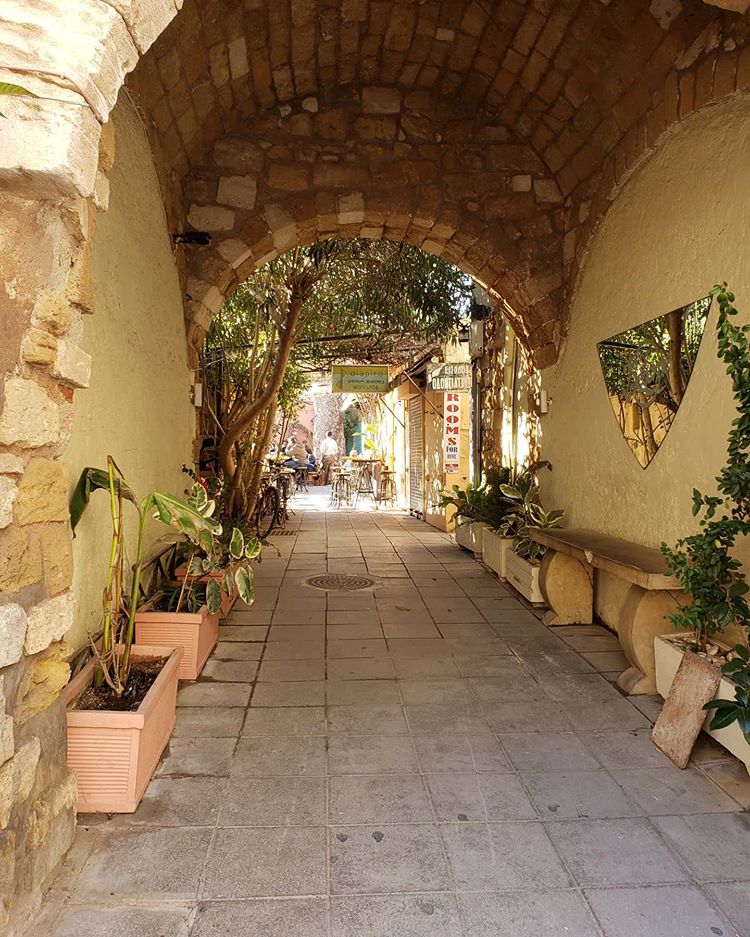 The compact but beautiful Archaelogical Museum of Chania is located just off Chalidon, the wide pedestrianized street that bisects the old town and connects the modern city center to the Venetian Harbour.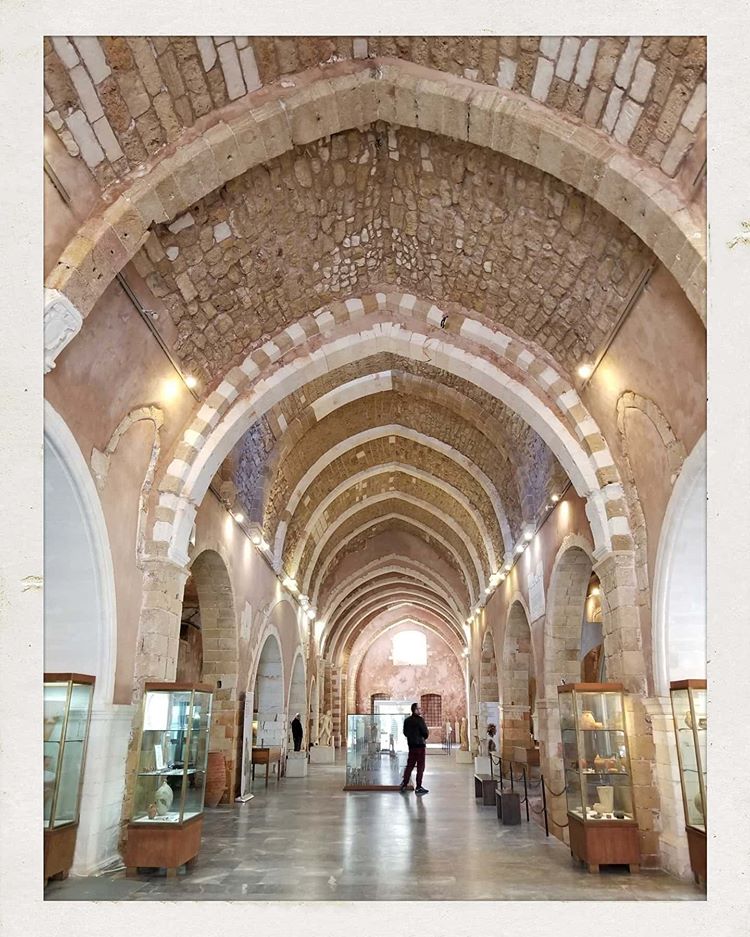 The museum is currently housed in what was originally the Monastery of St. Francis of the Franciscans, thought to have been built in the late 1500s. The building was heavily modified over the centuries, variously used as a church, a mosque, an ammunition depot, and a movie theater before becoming a museum in the 1960s. (This museum soon plans to move to a glistening new modern building and I think that might be a mistake.)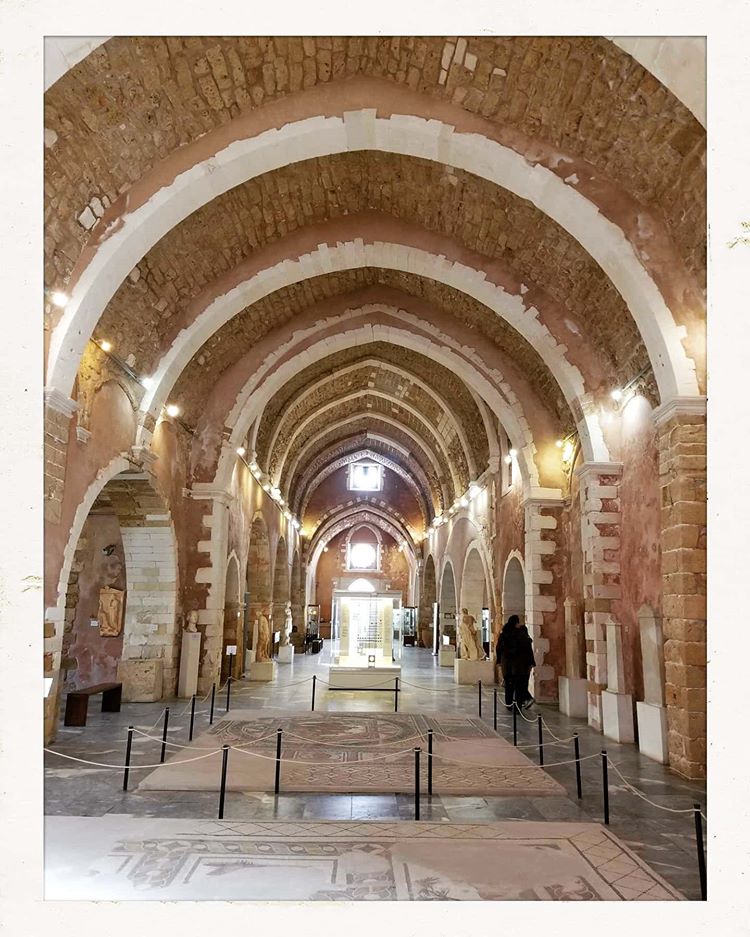 The museum normally costs a €2 to visit, but for reasons that remain unclear, on the Sunday we entered we were told it was free and given tickets with €0.00 printed on them. We did not argue.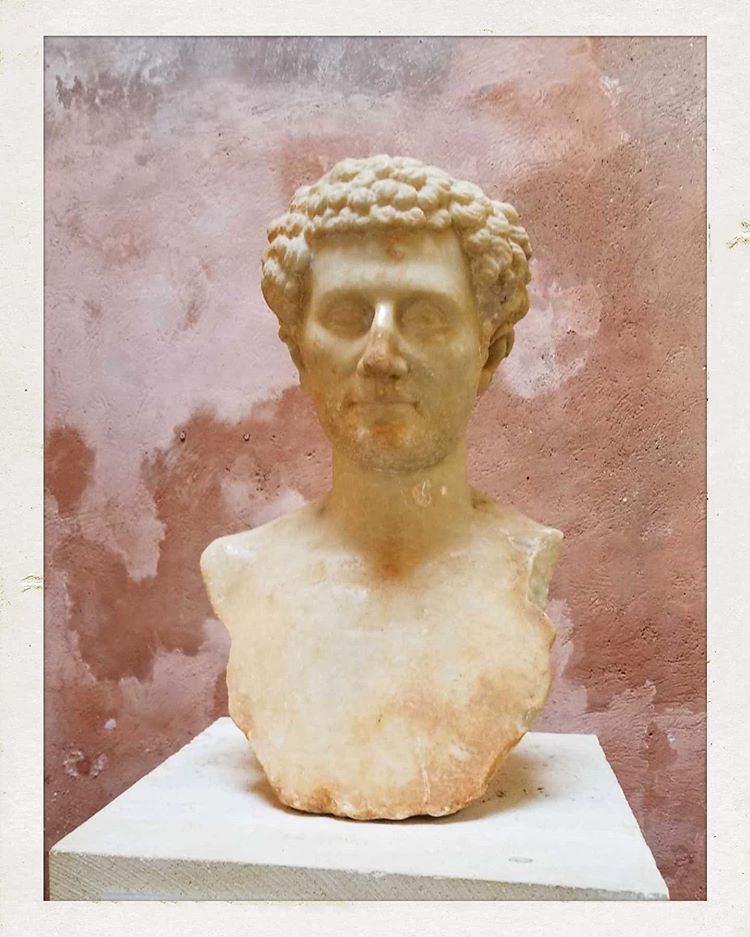 Some exhibits were marked as "not yet published" and therefore could not be photographed. This is something we saw in numerous museums in Greece and the exact logic behind it eludes me. Still, it's as good a reason as any to stay in the moment and put the camera away for a bit.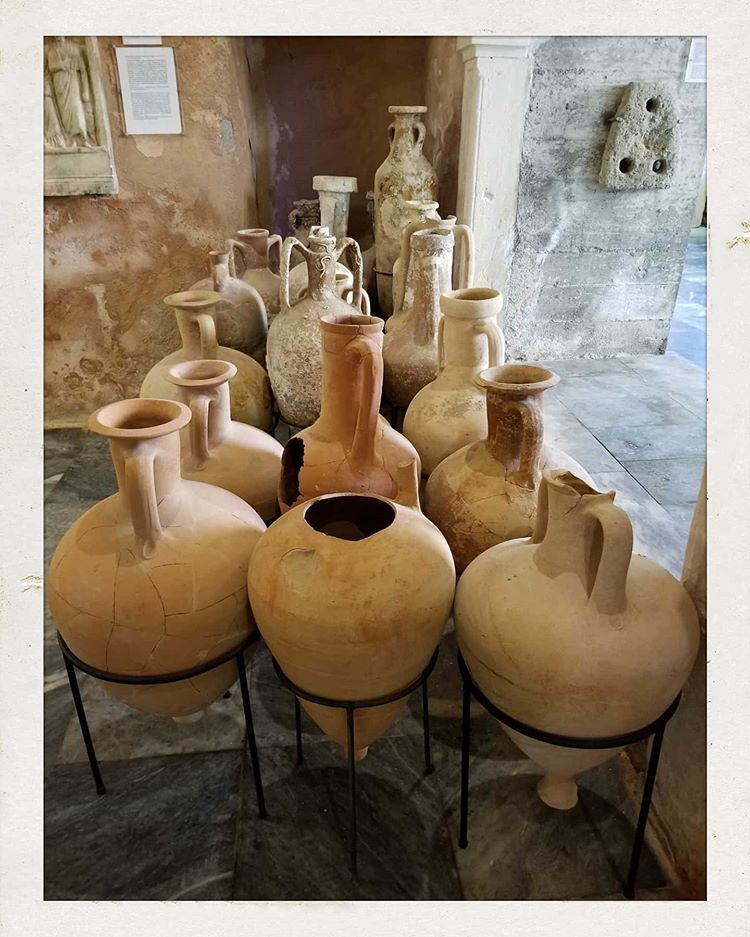 Some exhibits were both photographable and photogenic, however, such as these "pointed amphorae" dating to the 5th or 6th century BC. Some of these were retrieved from shipwrecks after centuries underwater. Hanging on the wall at the top-right is a stone boat anchor.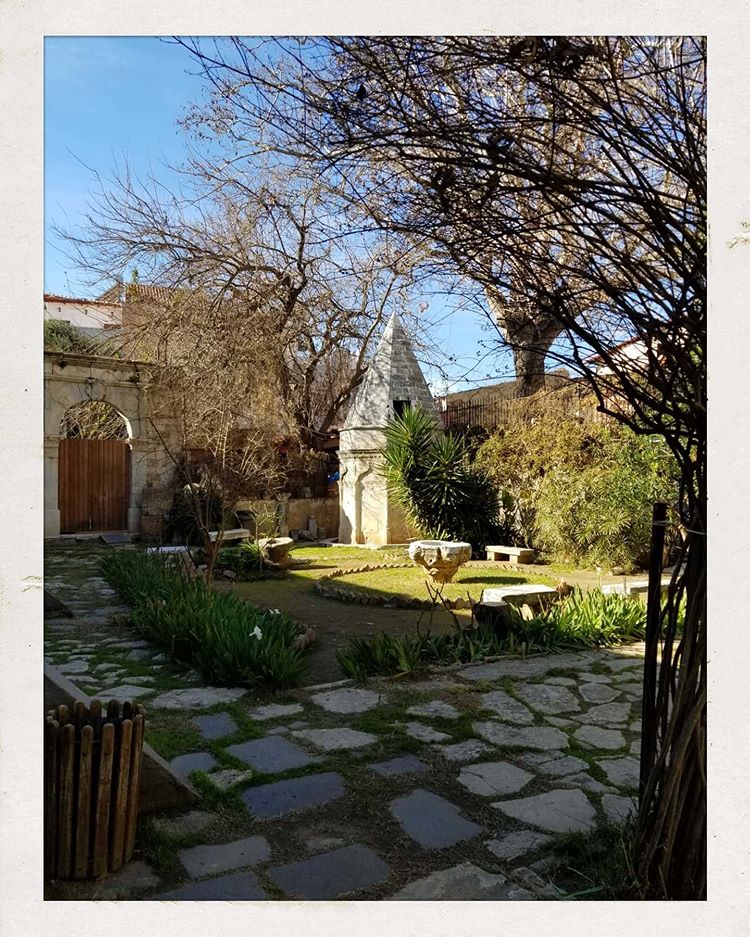 The museum also has a nice courtyard, decorated with plantings and the remnants of the minaret and a fountain from the building's time as a mosque.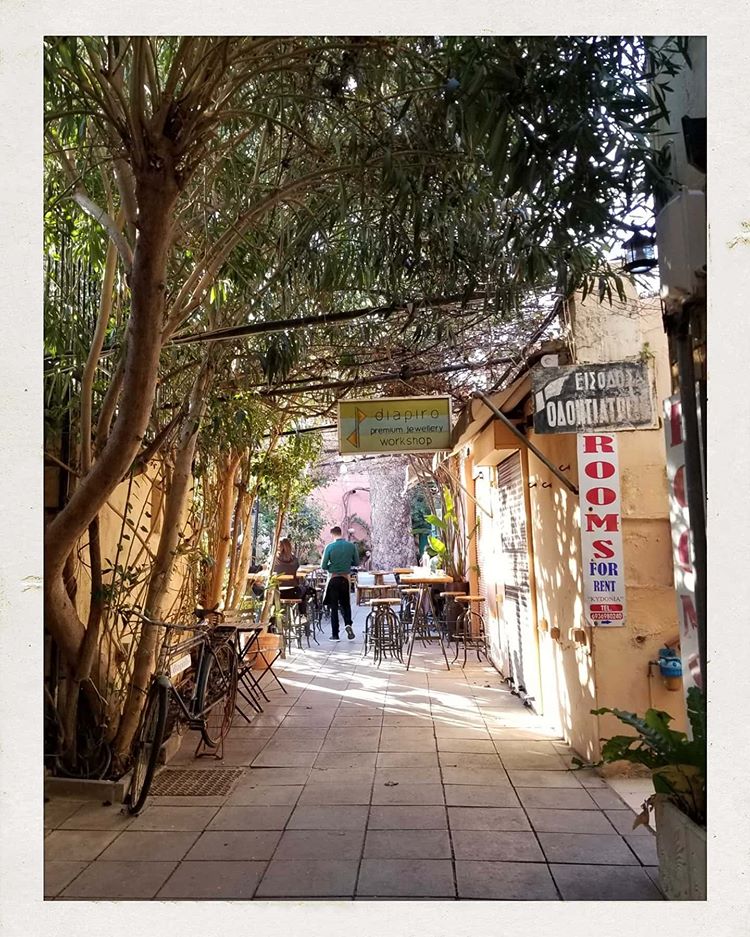 While in the courtyard we glimpsed a very nice adjacent café patio through the fence. We returned to Bohème later in the same day for coffee and soda in a perfectly placed patch of sun with a courtyard view.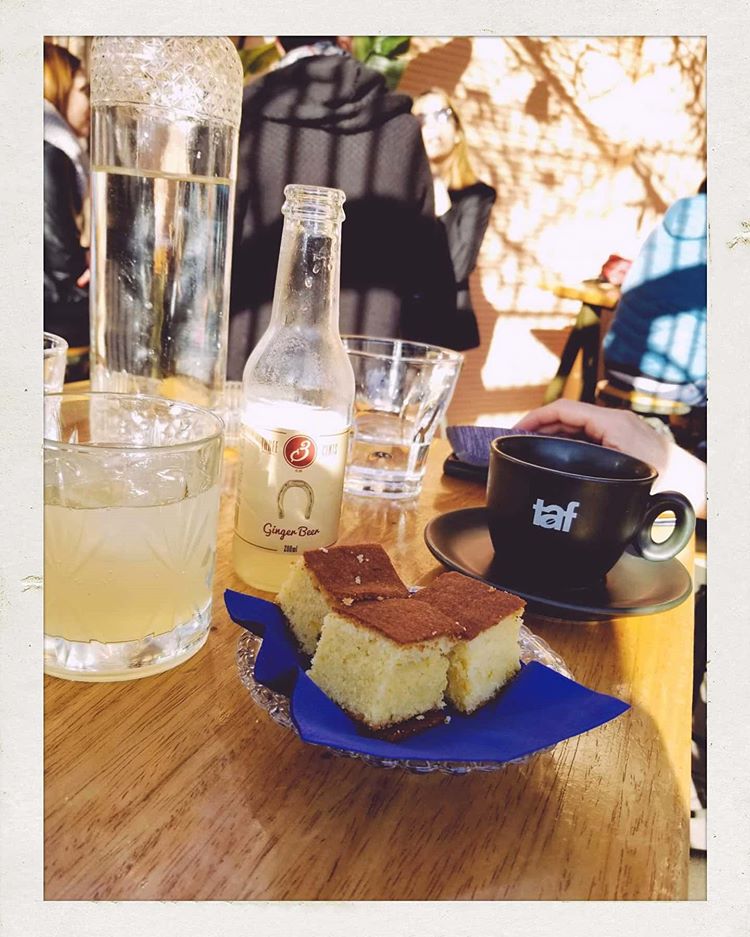 One nice thing about Greece is that when you order coffee, you almost always get some sort of nibbles with it. In this case, we got some squares of a not-too-sweet sort of orange-flavoured cake. (With full meals you almost always get a free dessert at the end, and sometimes a small decanter of raki, the national firewater, which can become dangerous quickly!)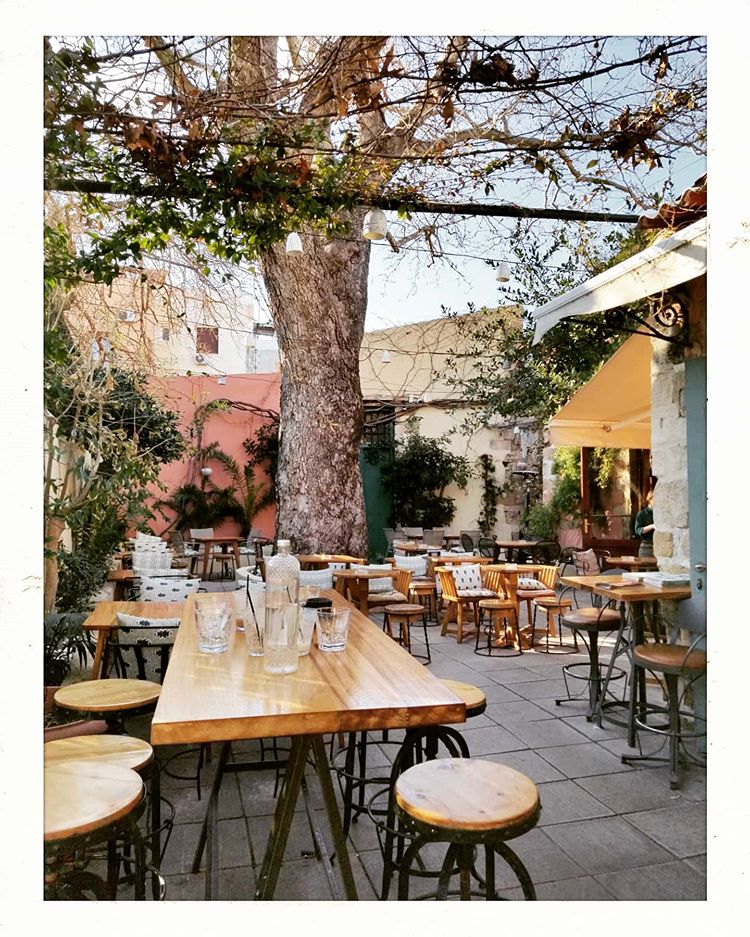 In the courtyard we admired this large plane tree… later, on the restaurant's website, we learned that it is apparently a 400 years old.