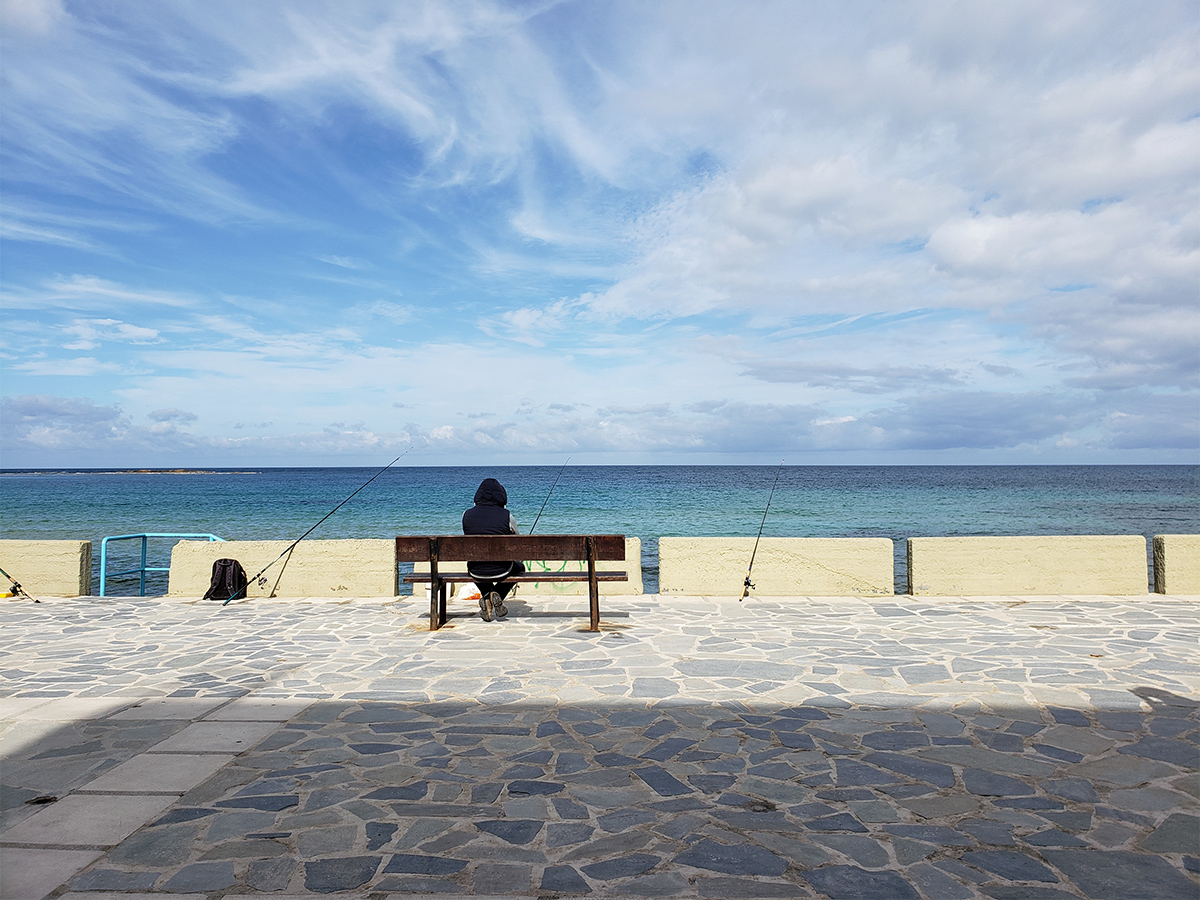 Koum Kapi is a stretch of the Chania waterfront just east of the Venetian Harbour. It's a low-key, lined with modest cafes. The waves come in harder due to a lack of a breakwater and it makes for some great photos.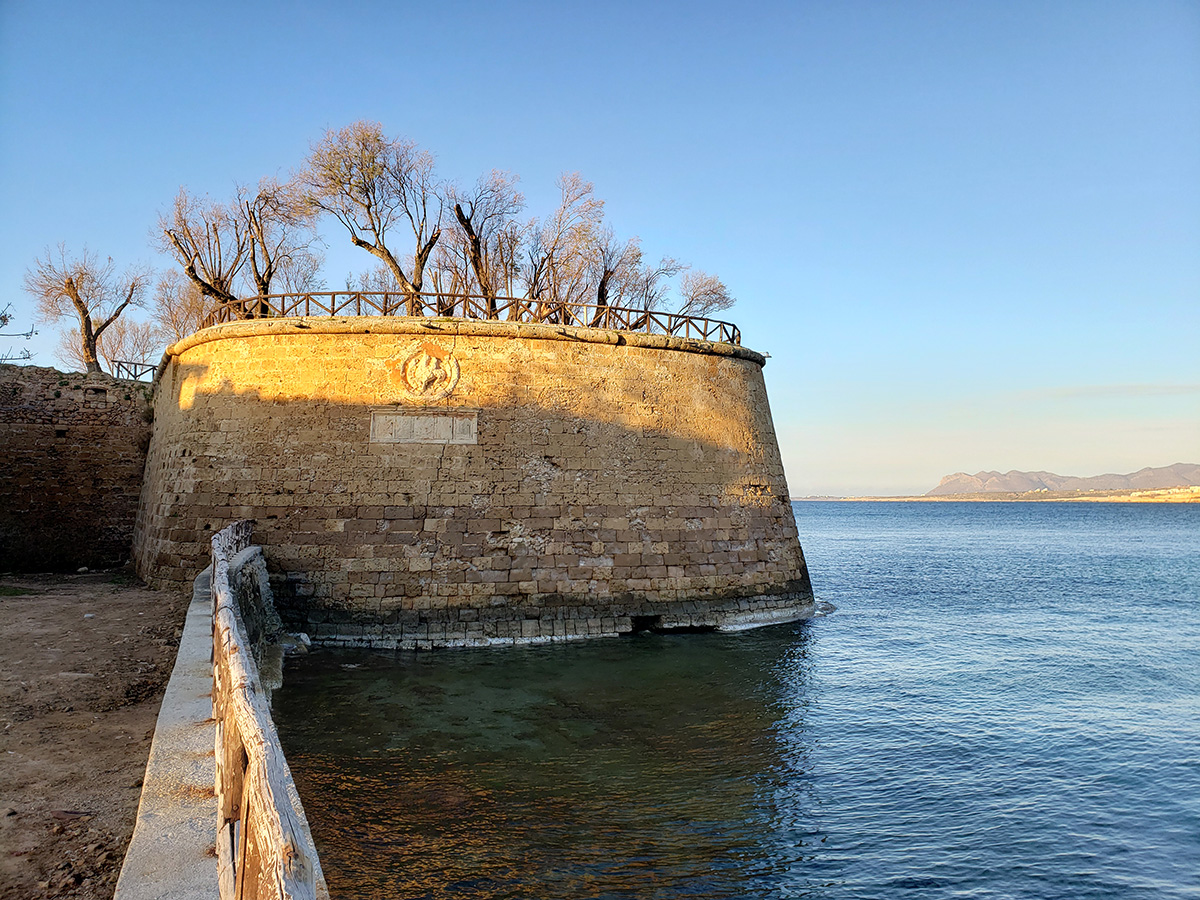 The western edge of Koum Kapi begins where the Venetian fortification walls end, at a scenic round stone outcropping called the Sabbionara Rampart.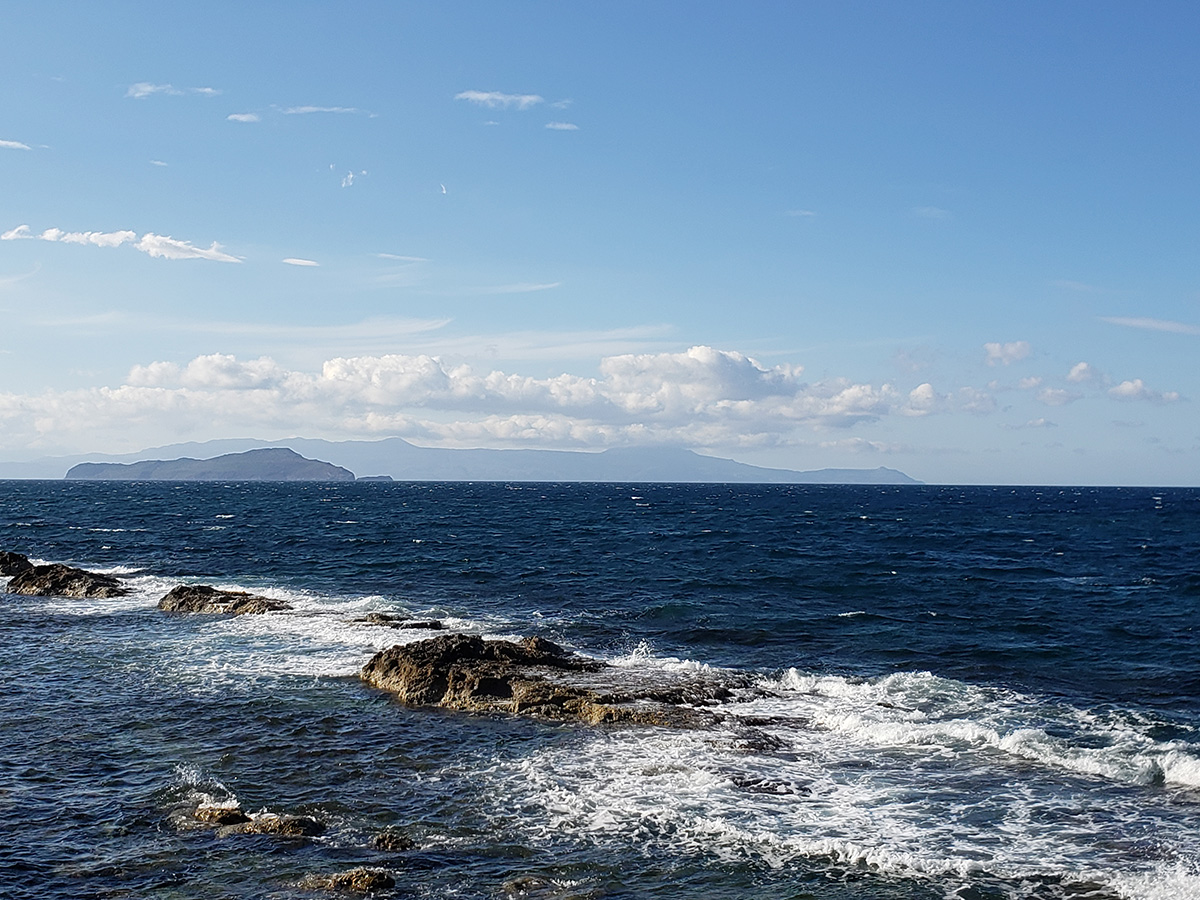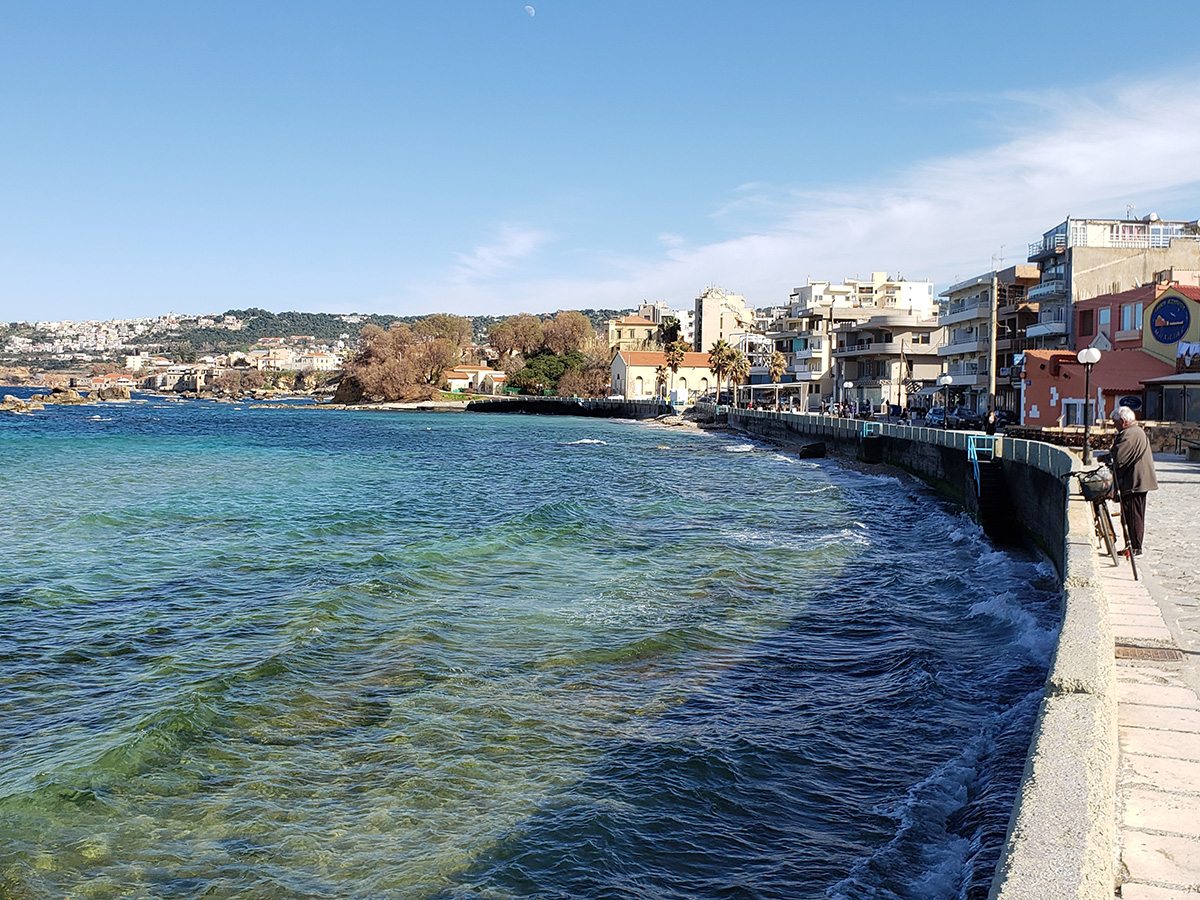 The rocks, outcroppings and different depths create a lot of variation and colours in the water. For some reason the water does seem bluer here than the Mediterranean in Spain and Malta, but I'm not sure why.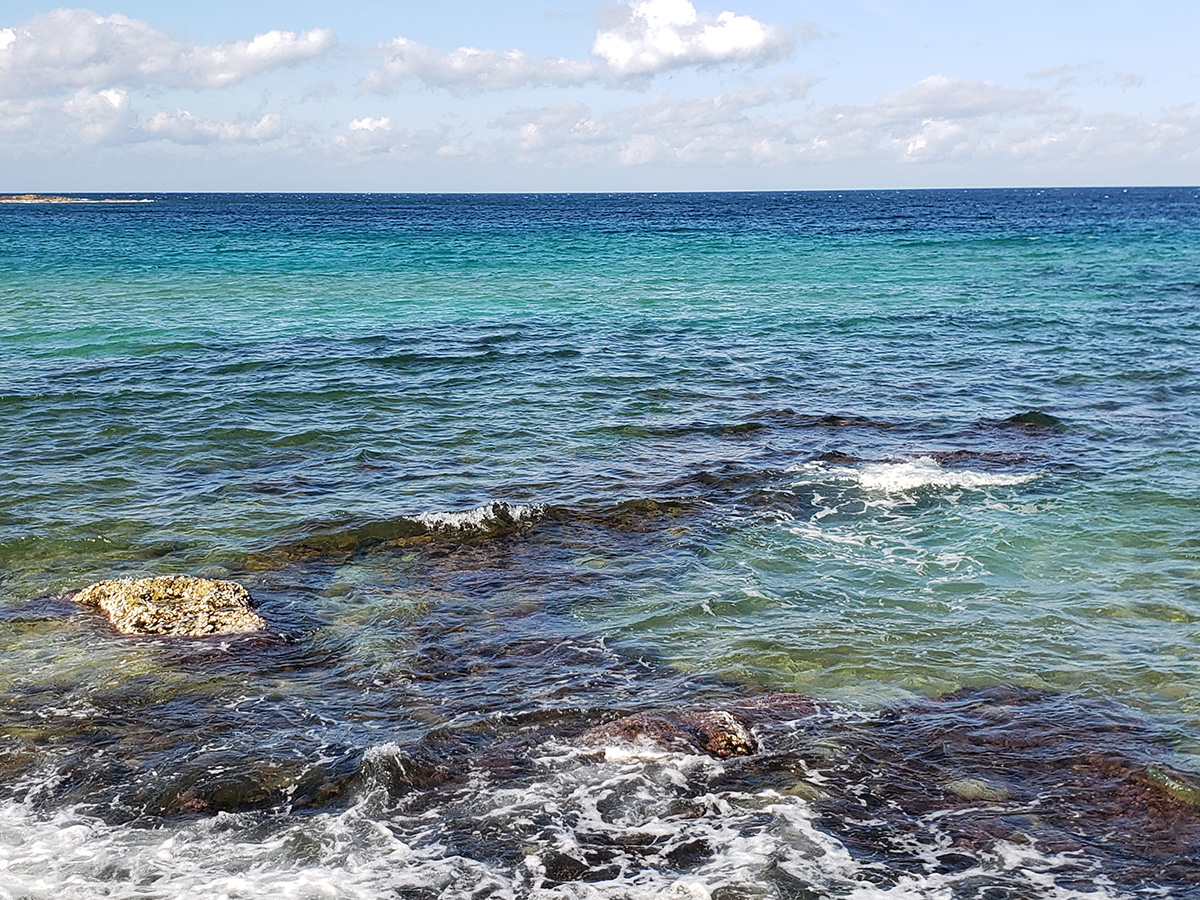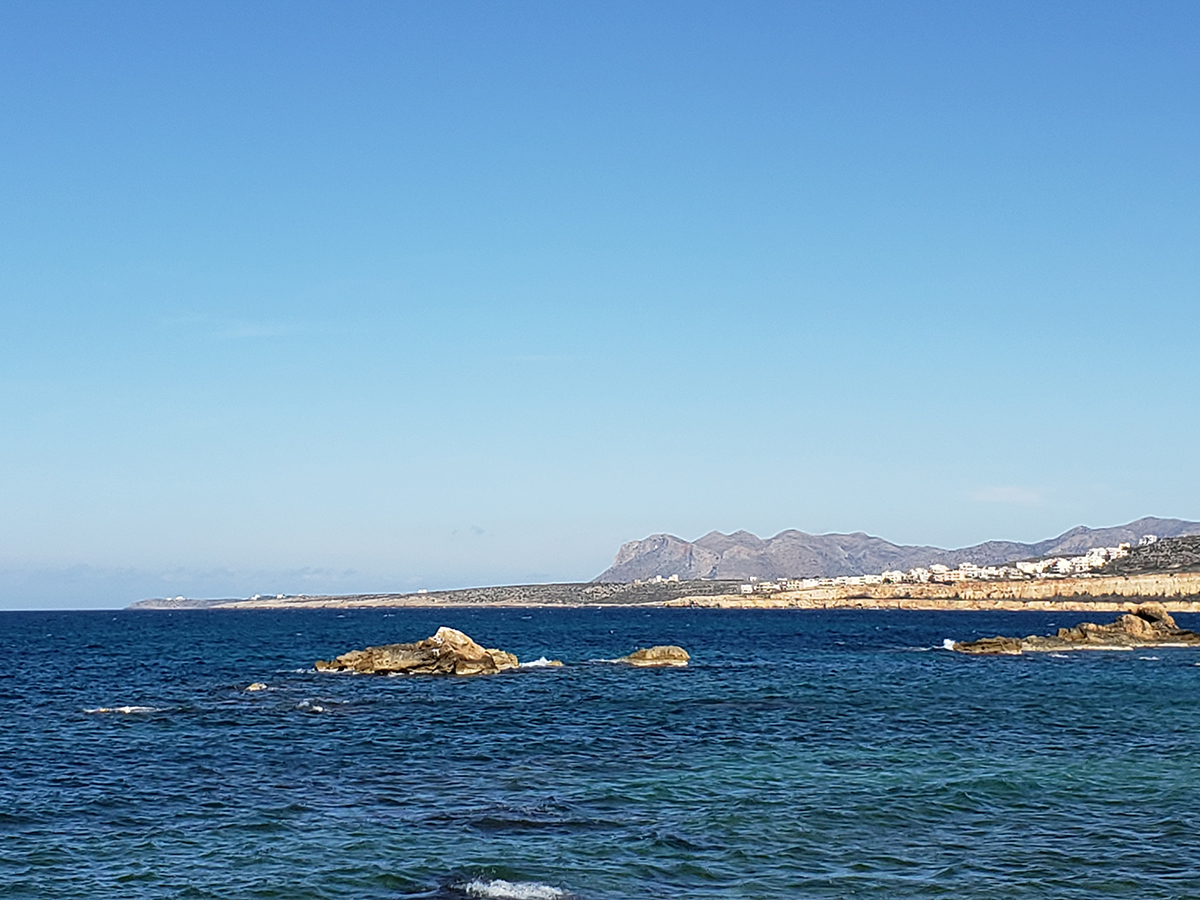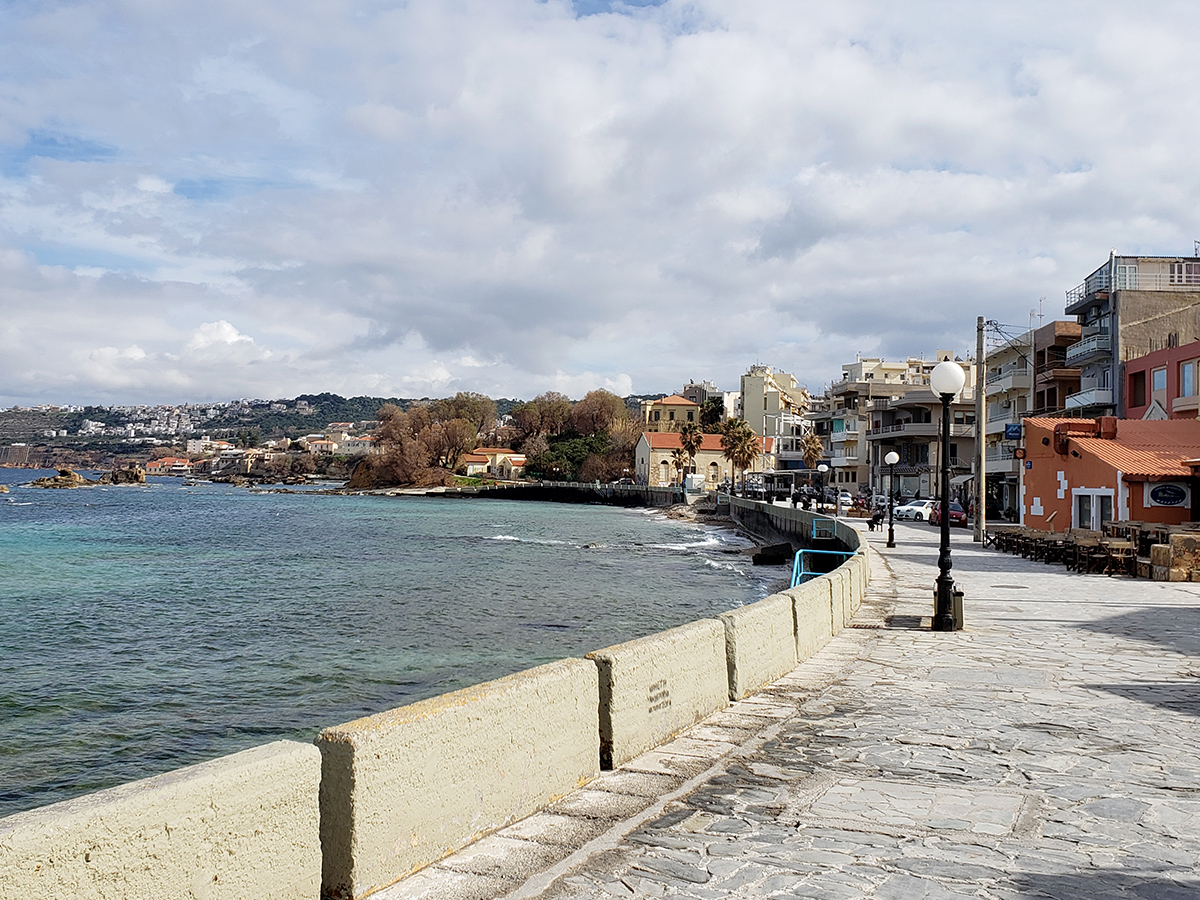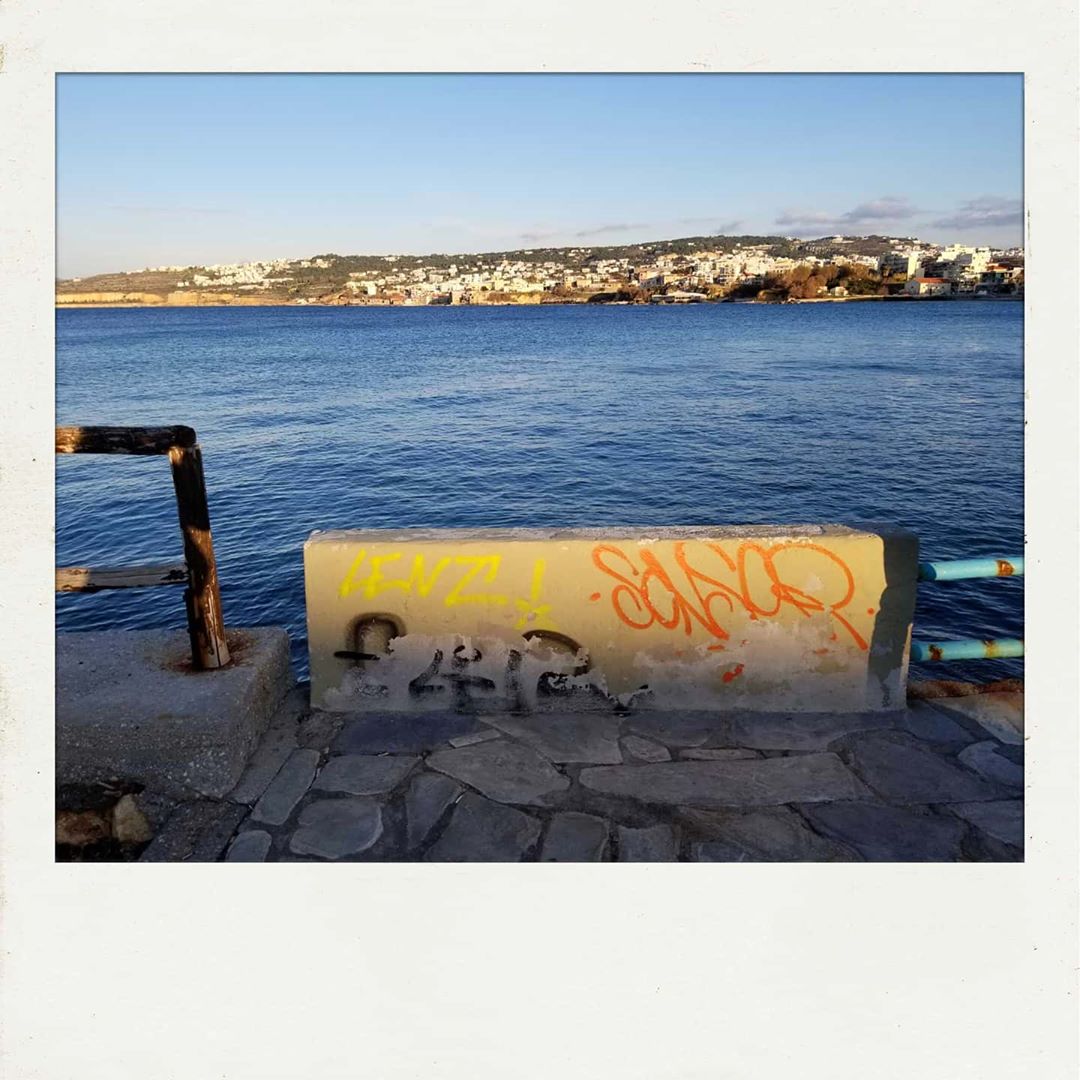 We quite often saw people with fishing lines in the water along this stretch, though we never saw any signs of excitement such as… a nibble.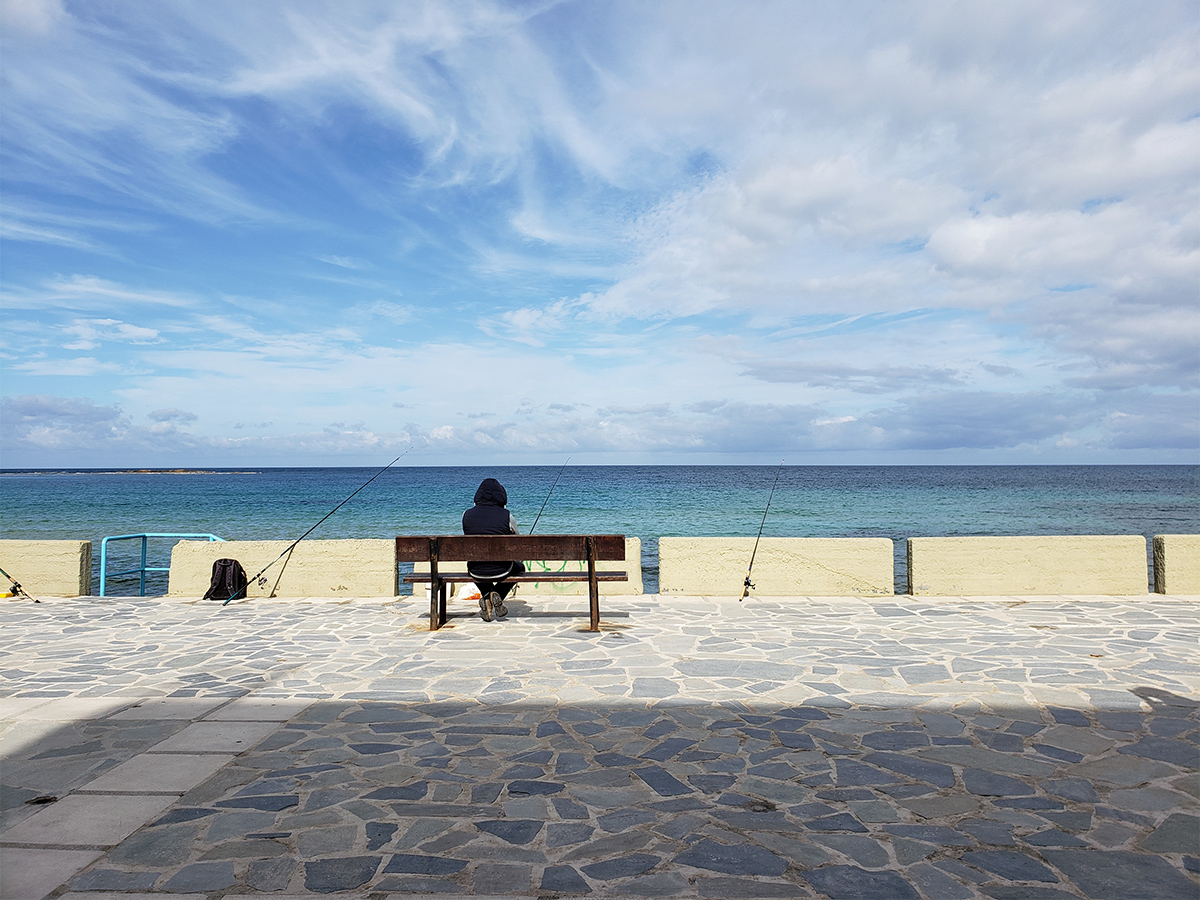 Koum Kapi also contains a small rocky beach, accessible by a few staircases. I'm not sure I would be brave enough to swim there even on a calm summer day, but it was interesting to sift through the smooth worn rocks and pottery shards.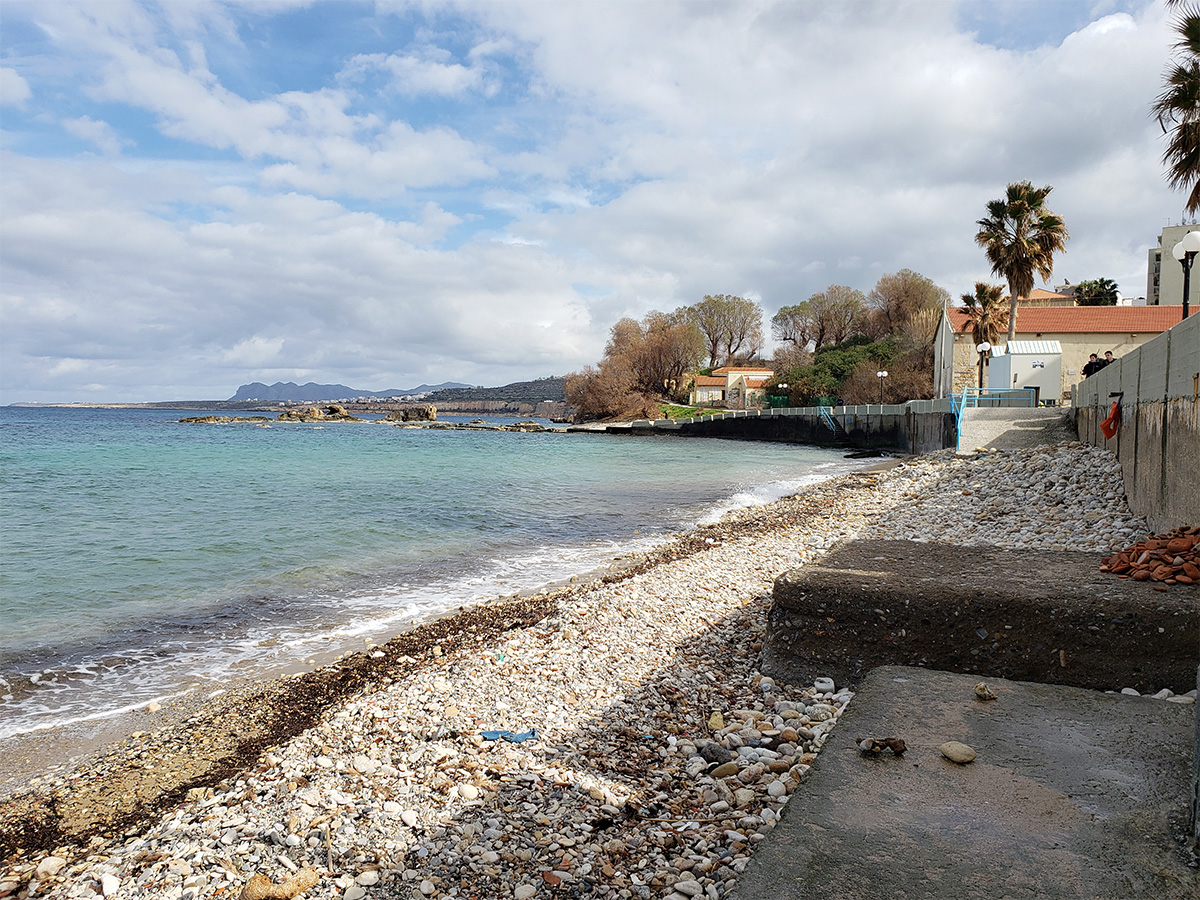 At the very eastern end, Koum Kapi terminates at a small green park located on an somewhat eroding outcrop accessible by stairs. This park brought us to the foot of Iroon Politechnou, the street where our hotel was located, which made for a pleasant alternate walking route into the city center.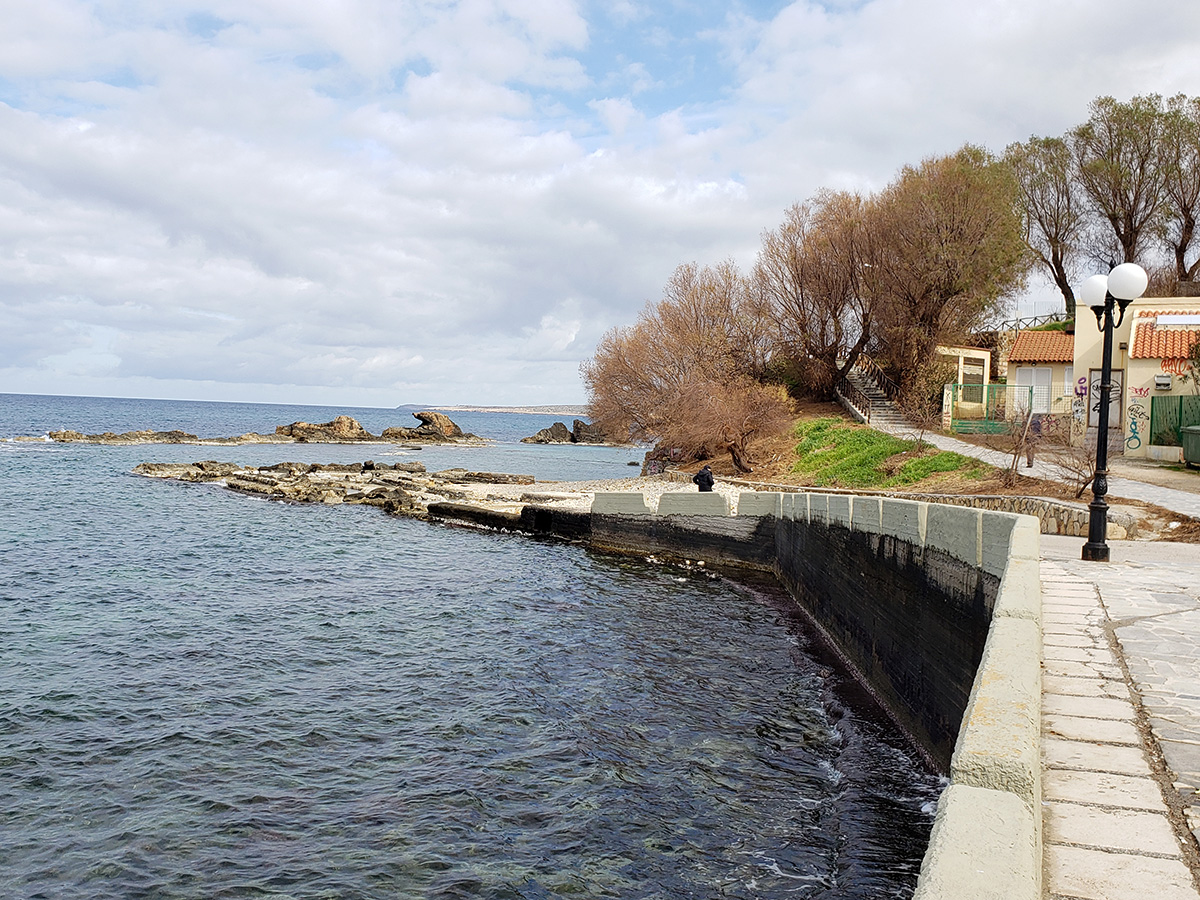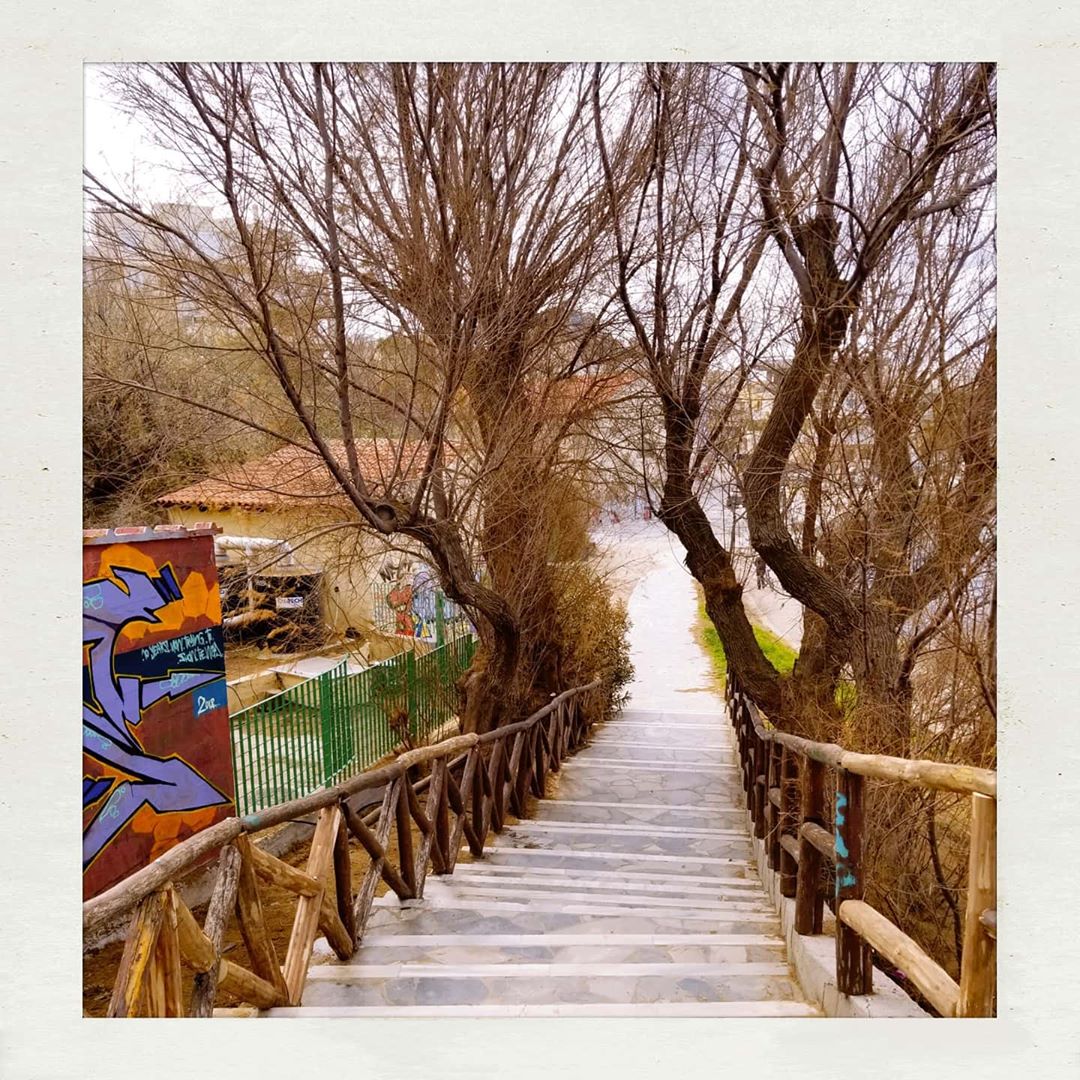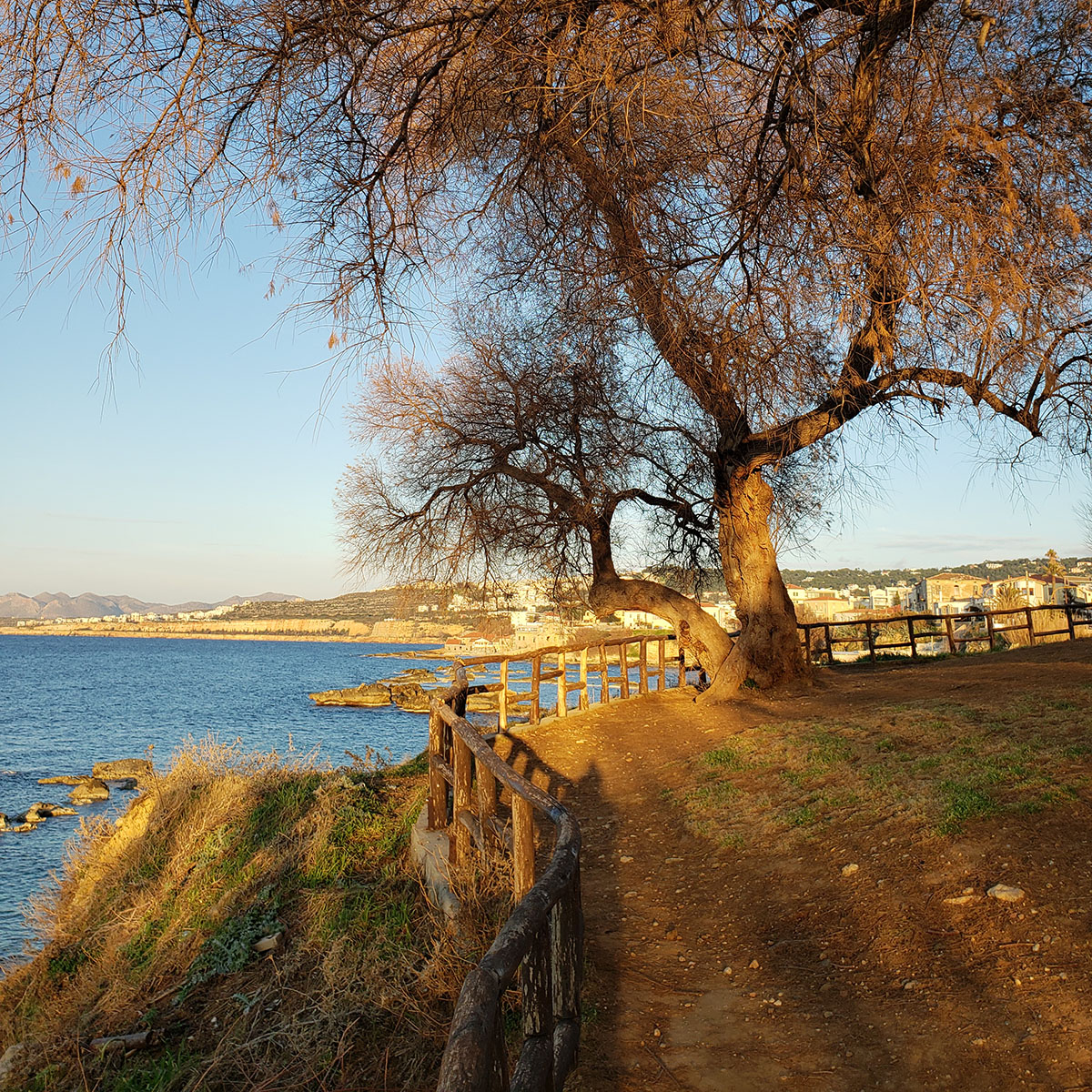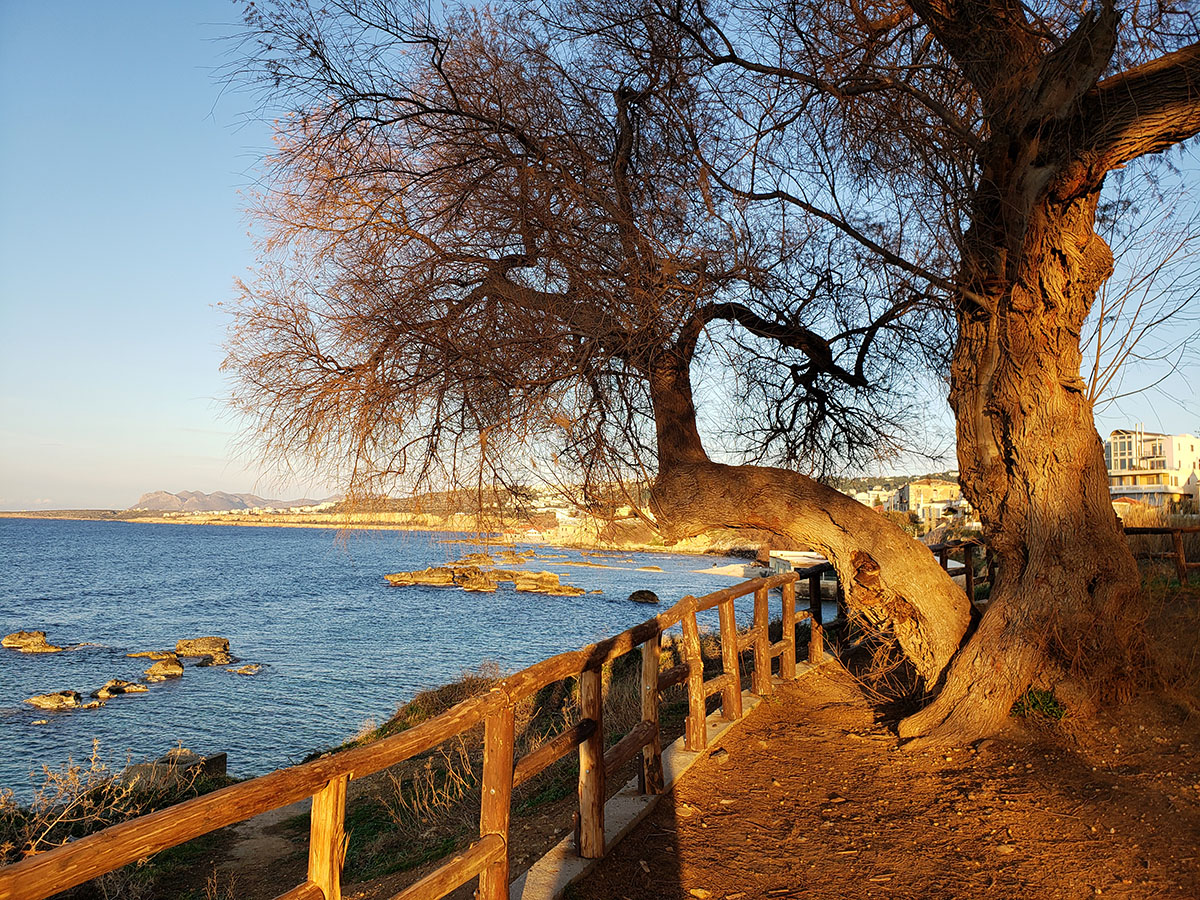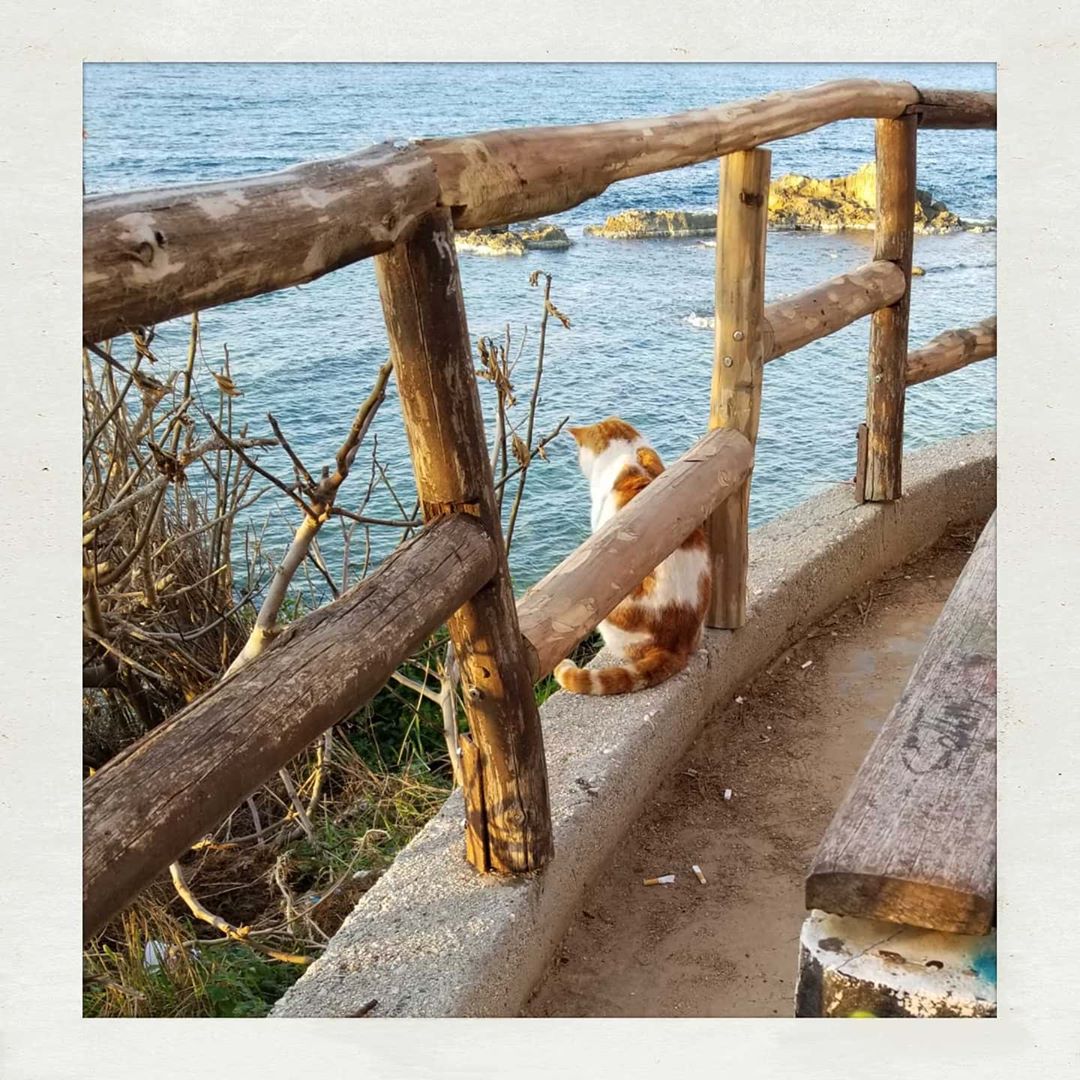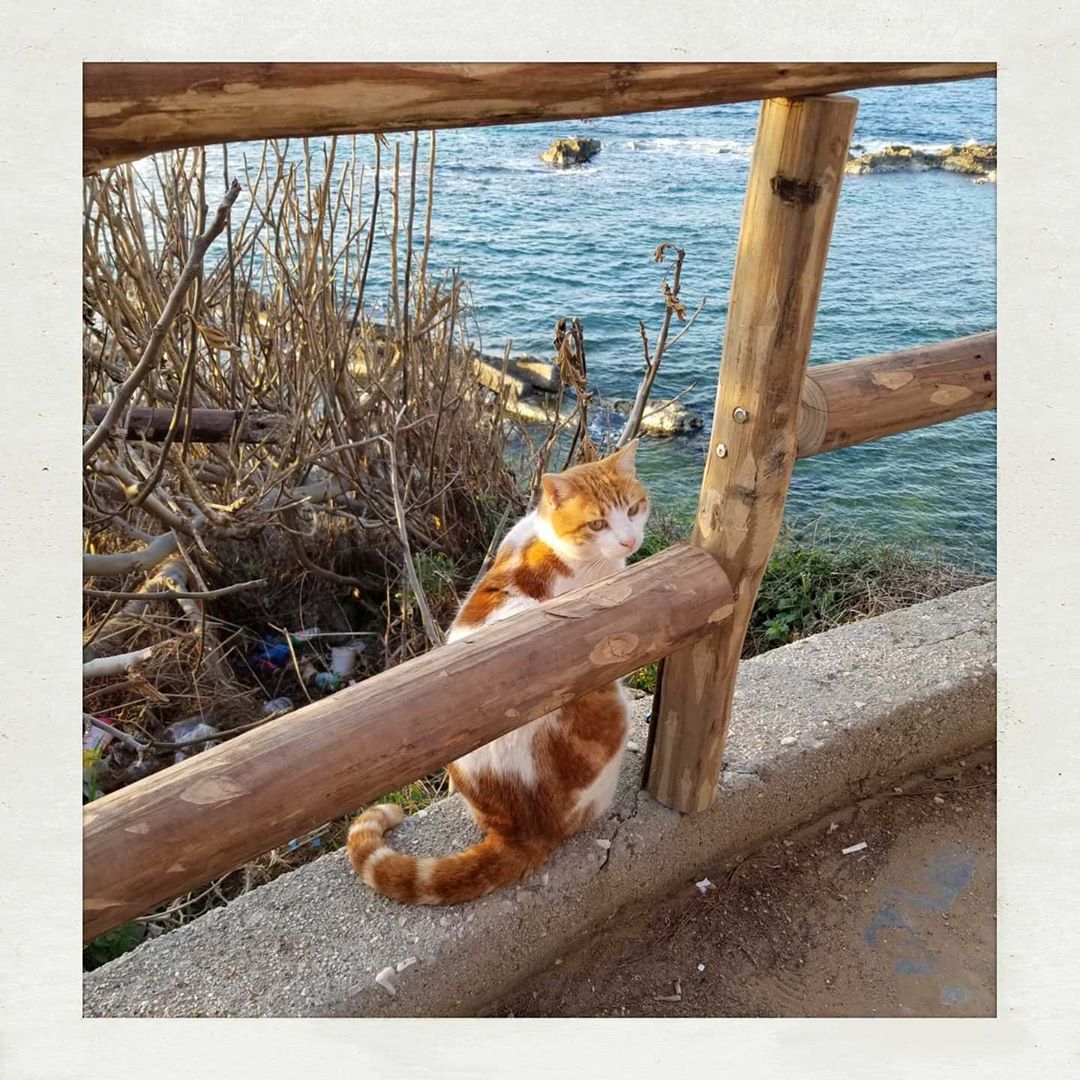 Looking east from the park we could glimpse the even more rugged Tabakaria District, which we would explore later in our stay.