Bougatsa Thessaloniki is a small cafe and bakery in the Psirri (aka Psyri) area of Athens. They sell a wide variety of products but they are named after their most famous: the bougatsa, a custard-filled dessert made with phyllo pastry that originated in the city of Thessaloniki.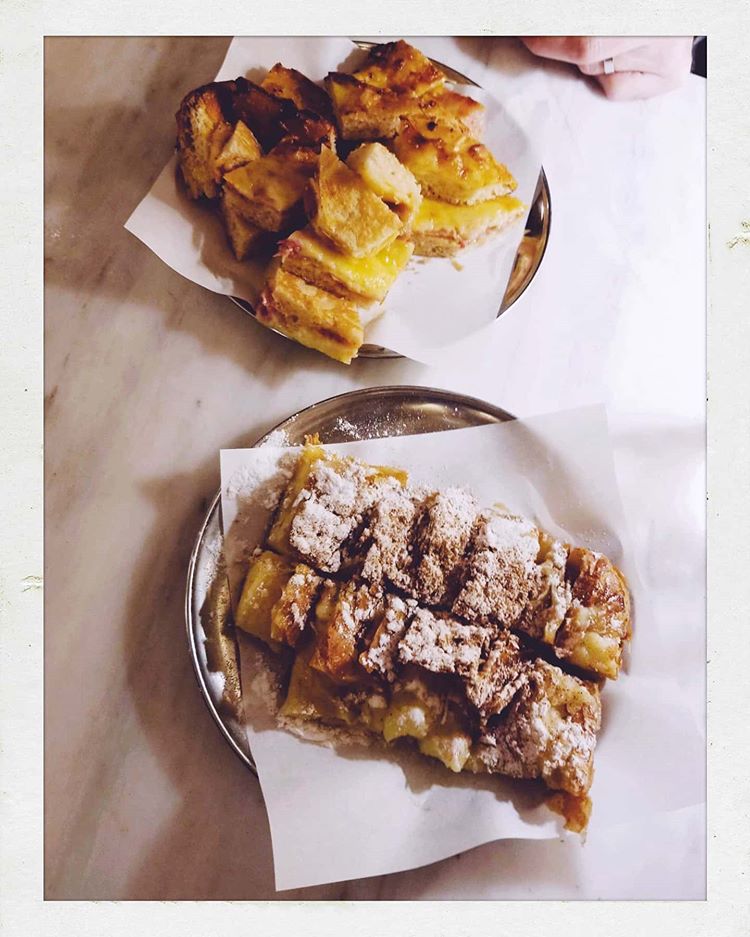 We ended up ordering a lot of stuff, but we started with the bougatsa and it is clearly the star of the show for a reason. It has a crispy exterior, creamy interior, and is dusted with just the right amount of sugar so it's not overly sweet. We also ordered a penerili, a type of pizza bread: it was fine but could not compare to the sweet offerings.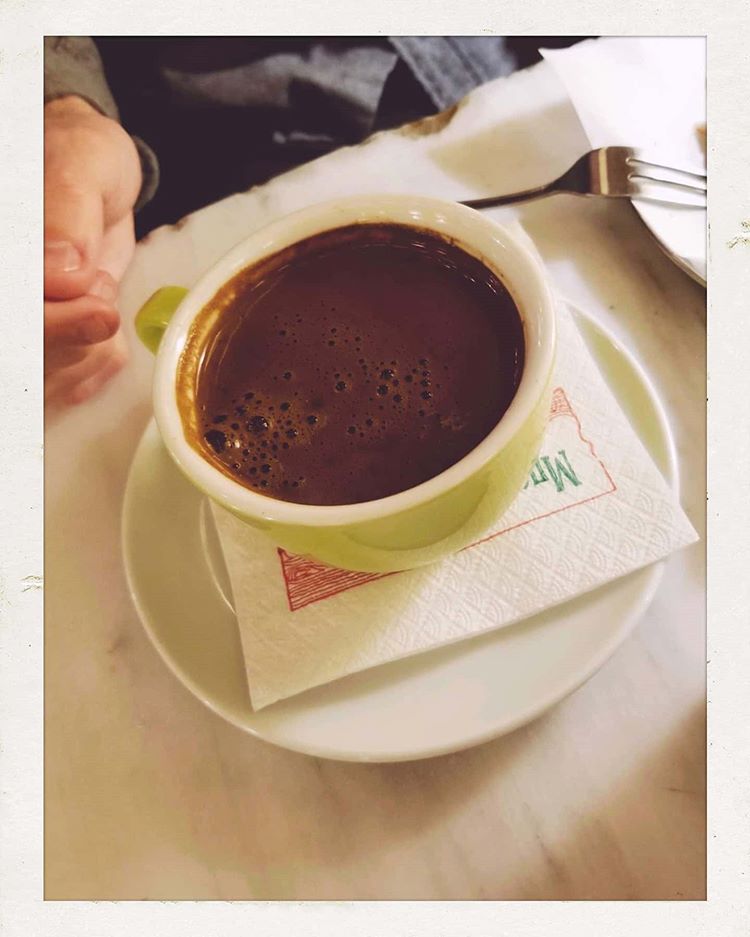 Here I also got around to trying a Greek coffee. It is thick and rich and surprisingly smooth but the coffee grinds in the bottom render the last third essentially undrinkable. I always order a double to ensure there's enough liquid to be worth my time.
Young Greeks almost exclusively drink their coffee in the form of a freddo: coffee frothed with ice in a blender to create a foaminess even when there's no milk, served in a tall thin glass with a straw. I tried some of these and they are not bad but I prefer my Americanos.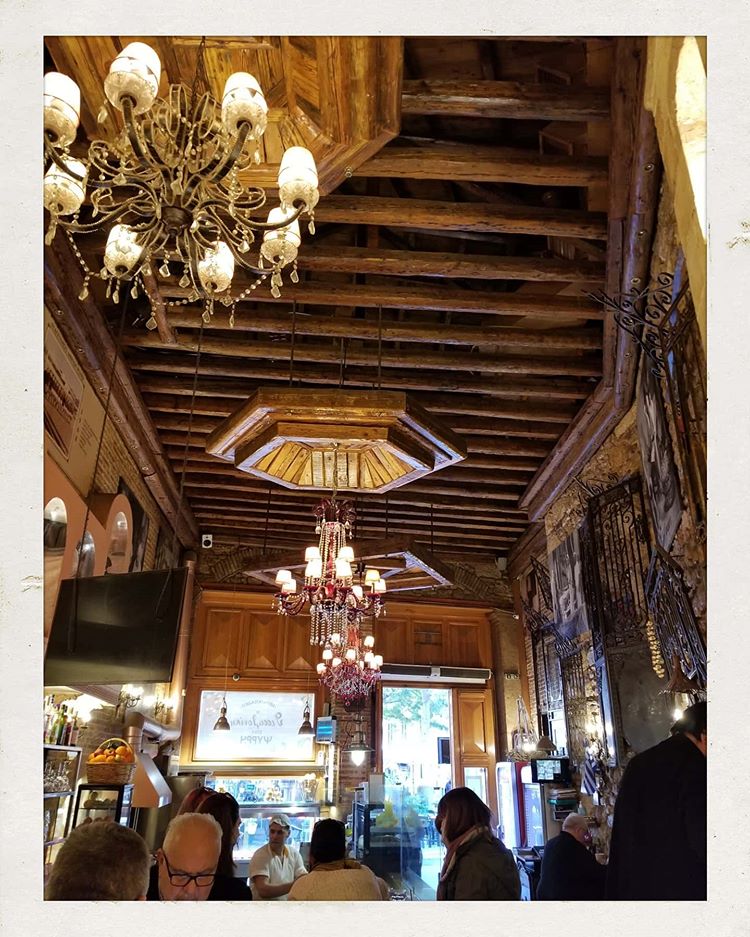 The interior of Bougatsa Thessaloniki resembles a reconfigured church, with a high wood ceiling and intricate stone niches at the rear. I'm unable to find any information on whether the space actually used to be a church or whether it's just a decor choice.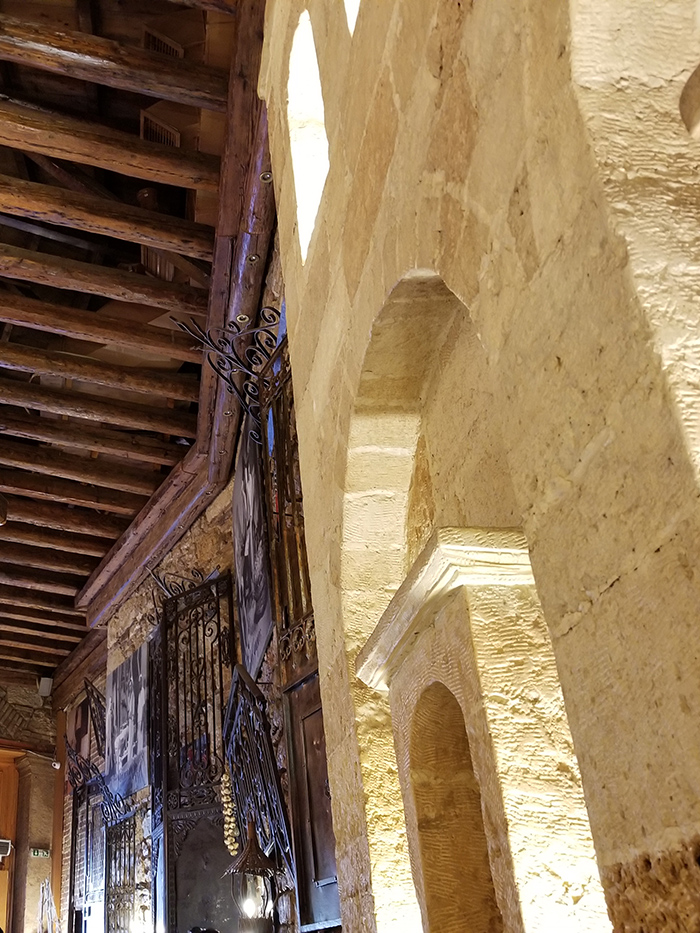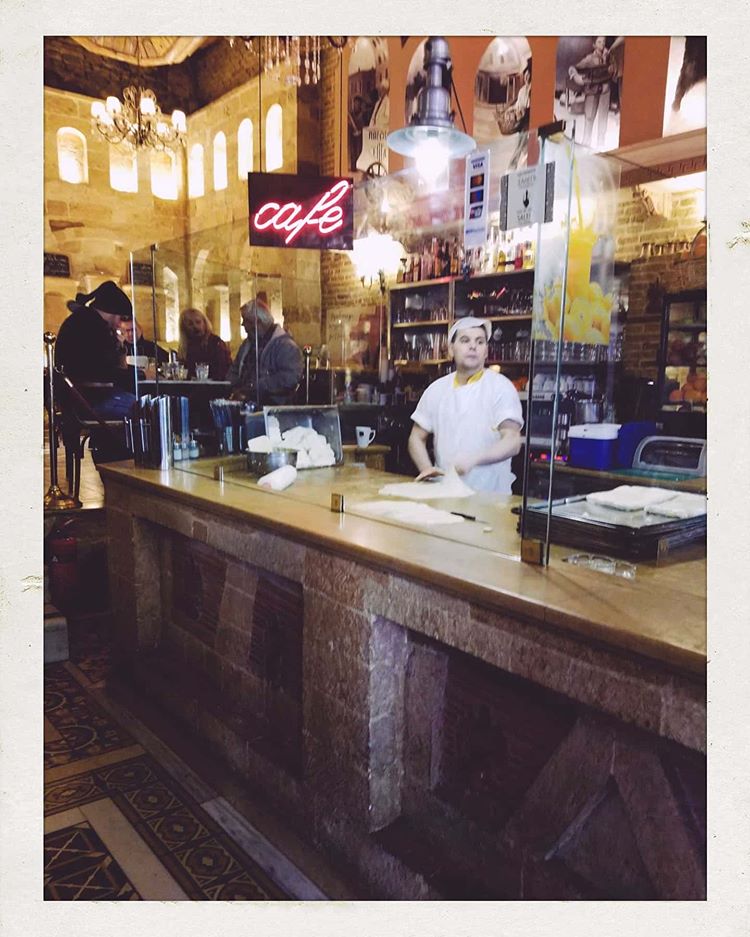 The baking is done in-house at the front counter. The bakers are experts at taking a ball of dough and then stretching, flipping and folding it repeatedly until it turns into large sheets of paper-thin phyllo. The baker worked so fast he was hard to photograph in action, this was the closest Josie could get.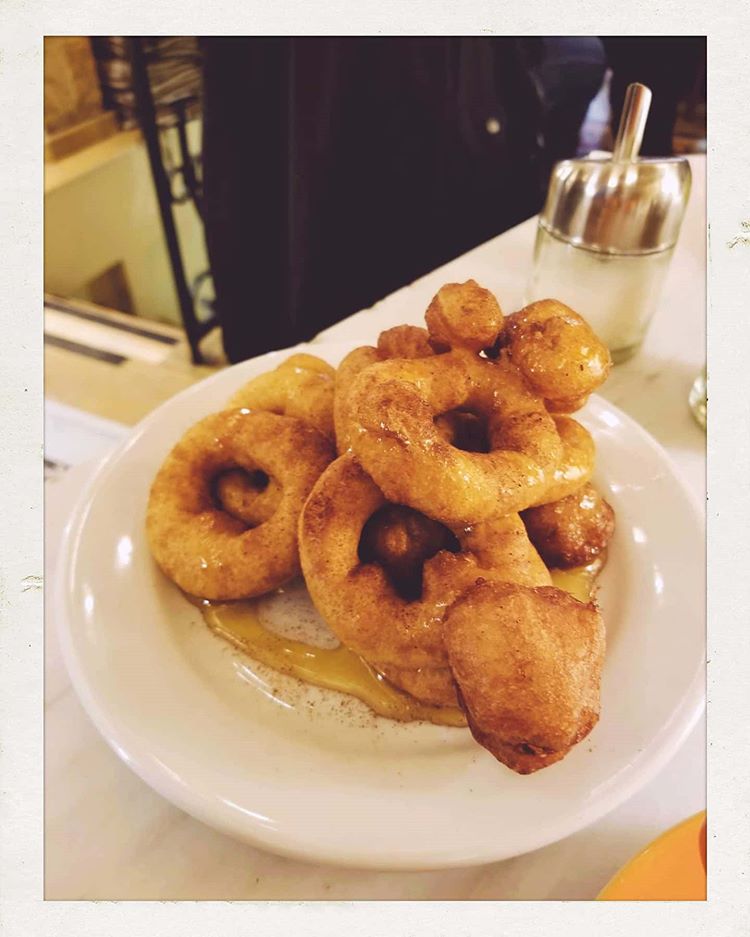 For a completely unnecessary dessert after our bougatsas we also tried an order of loukoumades, the fairly ubiquitous Greek donuts that are sold in many busy or touristy areas. These ones were very tasty, freshly made, not fried too dark, and drenched in honey. Usually they take the form of round balls that look much like Timbits, but here they had a more North American donut ring shape, with the balls attached.