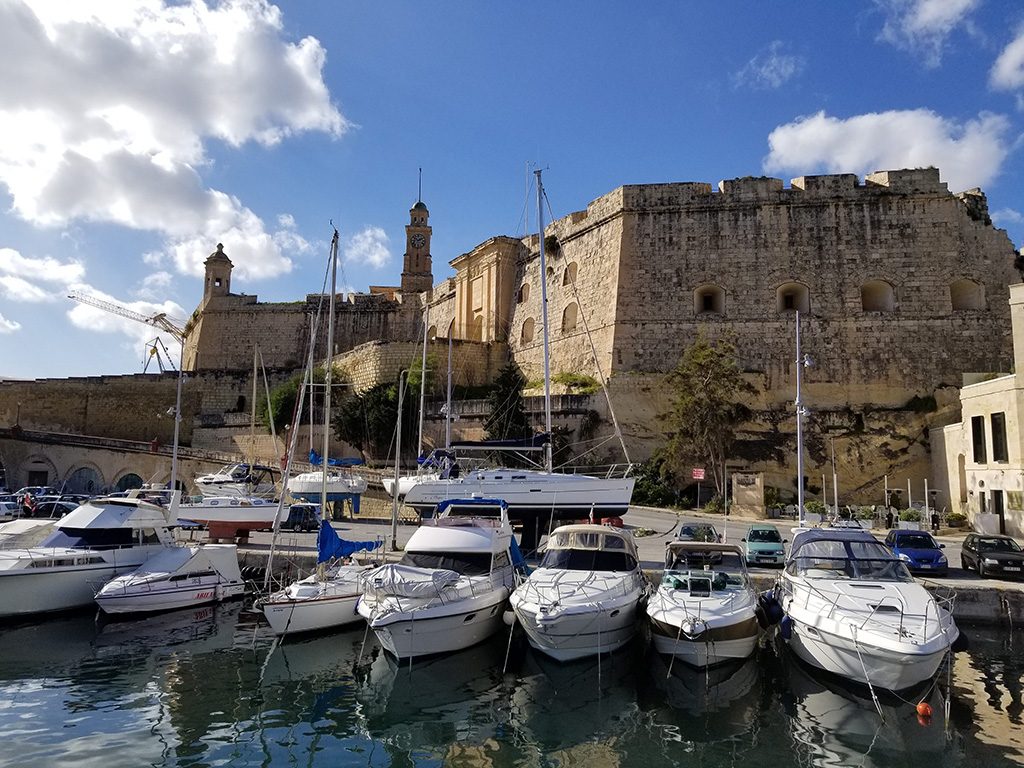 We took the ferry across from Valletta to Vittoriosa, one of the Three Cities across the harbour. Locals still refer to the city as Birgu, its original name before the Great Seige of 1565 when the Ottomans attempted to invade Malta.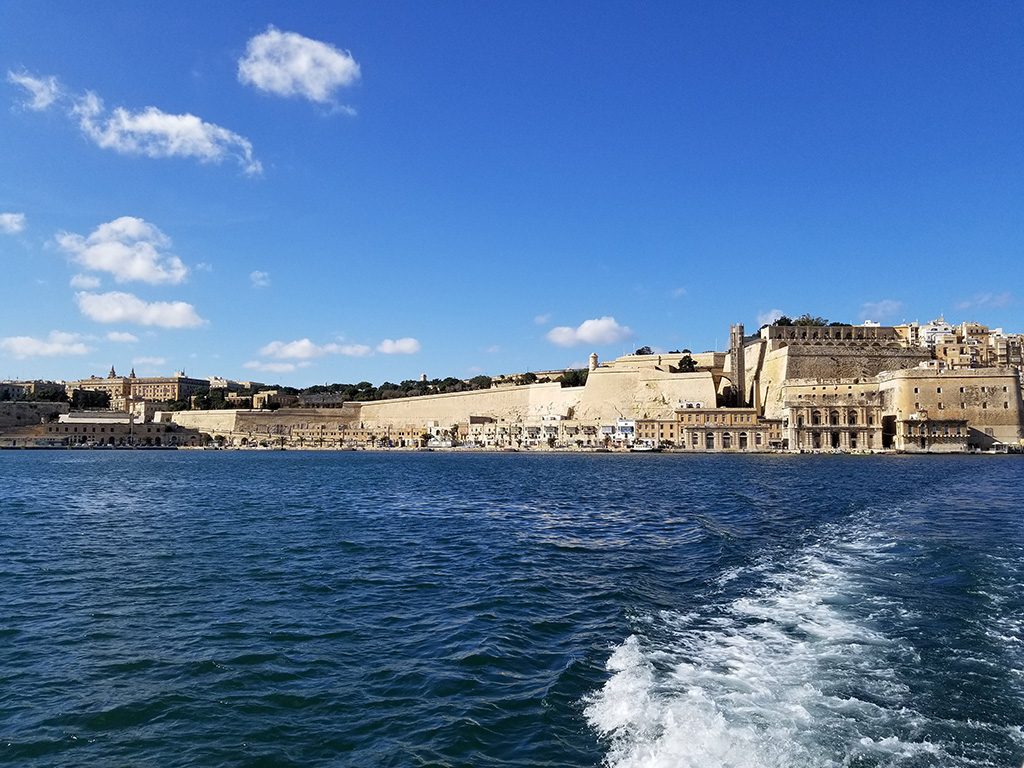 The ferry across is speedy and takes only about 5 minutes. There are photogenic views in all directions.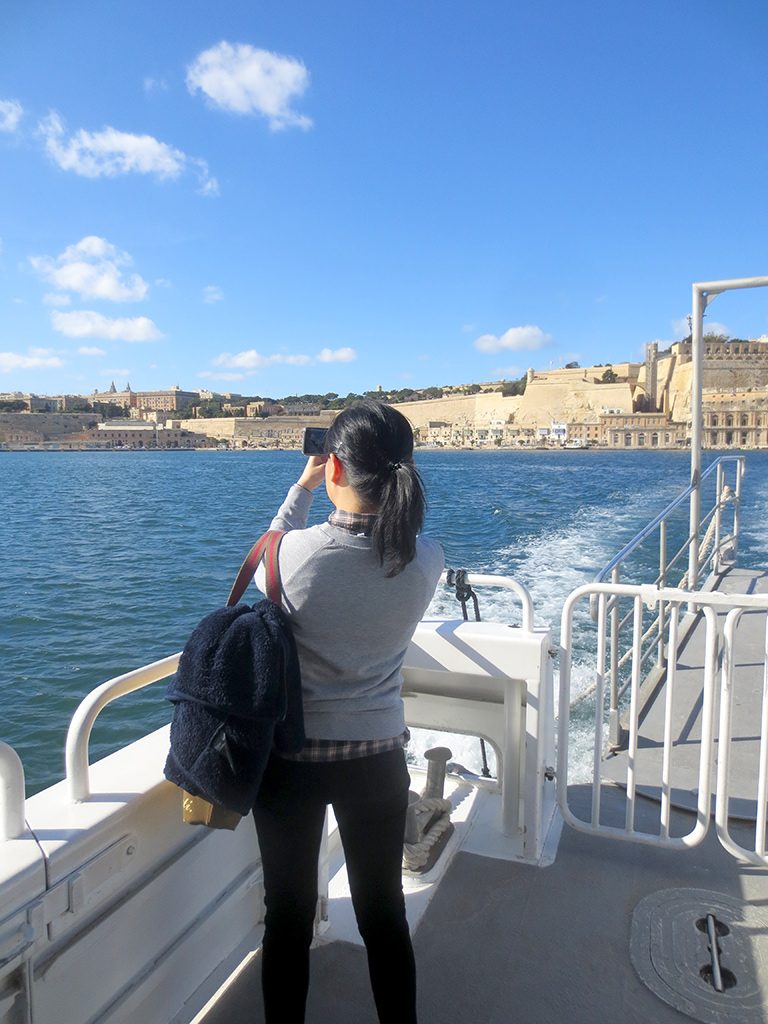 The 16th century streets of Vittoriosa have a timeless feel, the only reminder that we are in the modern era being a profusion of parked cars. One of the more important buildings is the Auberge d'Angleterre, built in 1534 to house members of the Knights Hospitaller who planned and ran the city.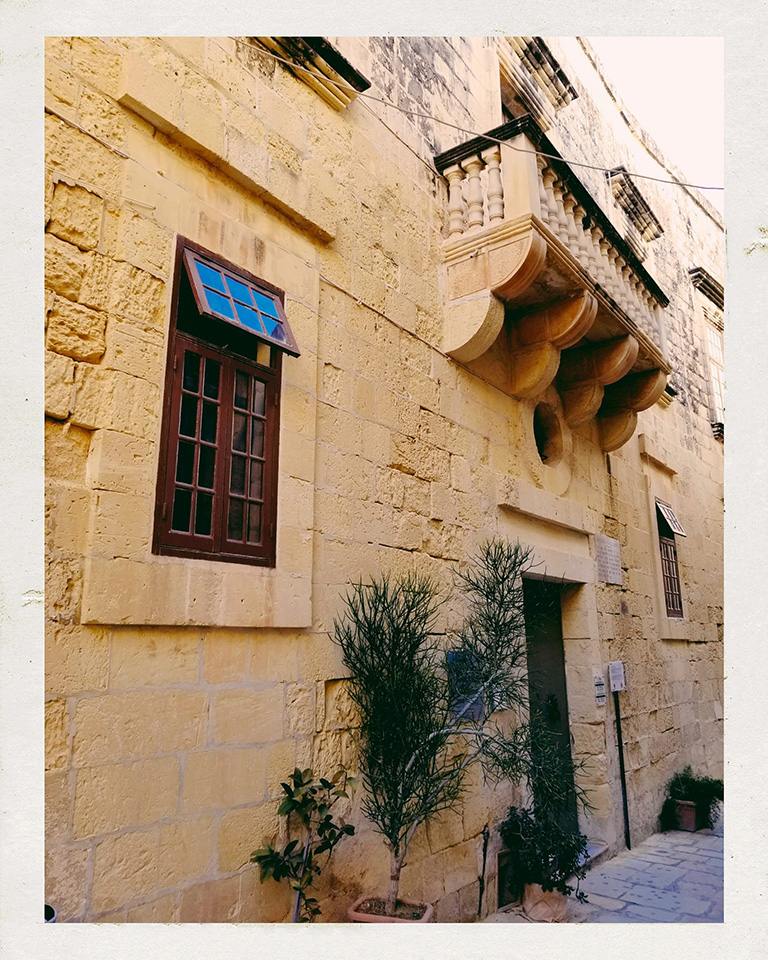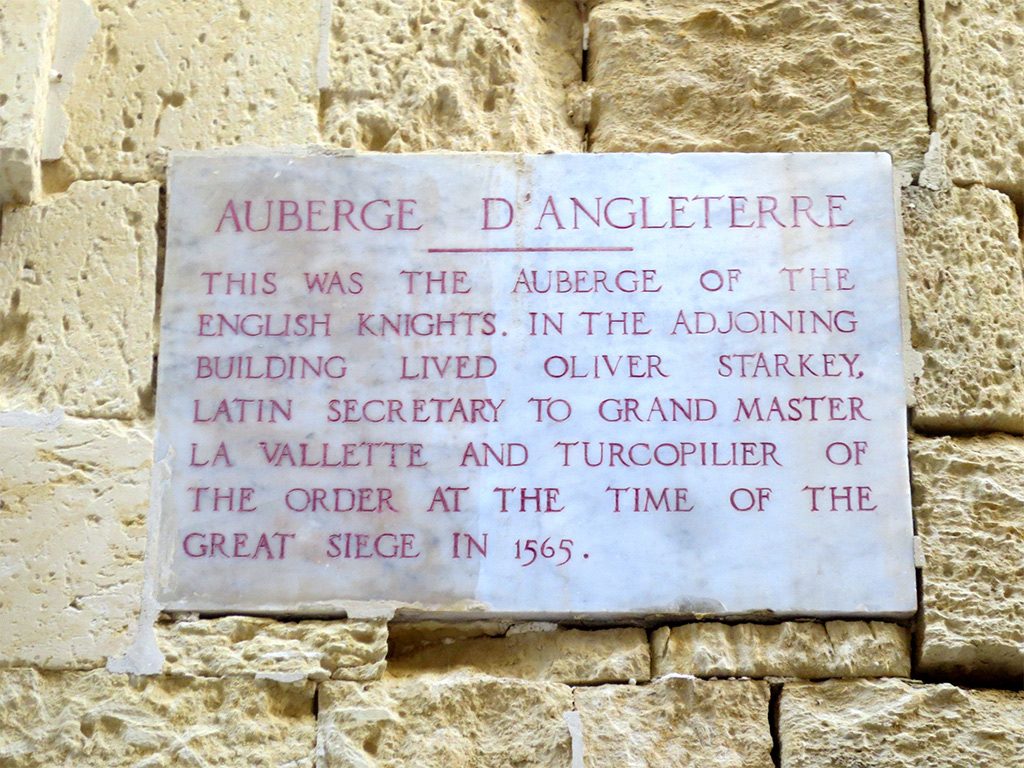 Of slightly less historical importance was this cool cat house we found built against the fortification walls of the opposite shore. Sadly it was empty of cats at the time we passed, but we see cats daily almost everywhere in Malta. They seem happy, wandering and lounging.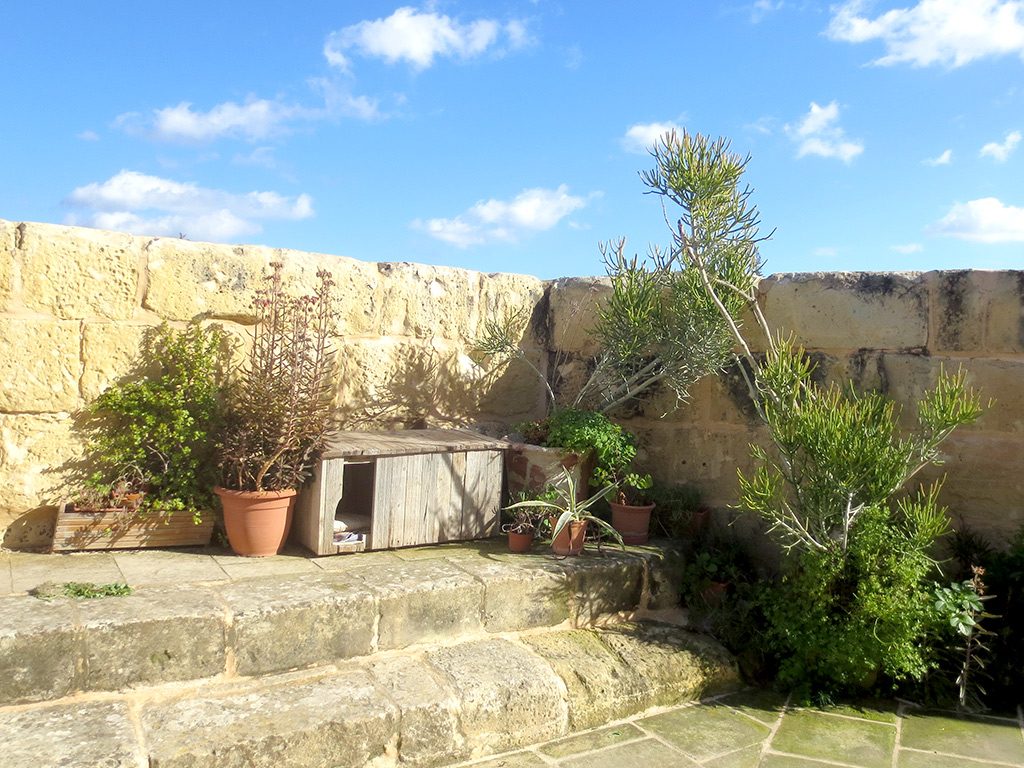 There are many beautiful, small architectural details sprinkled throughout the city.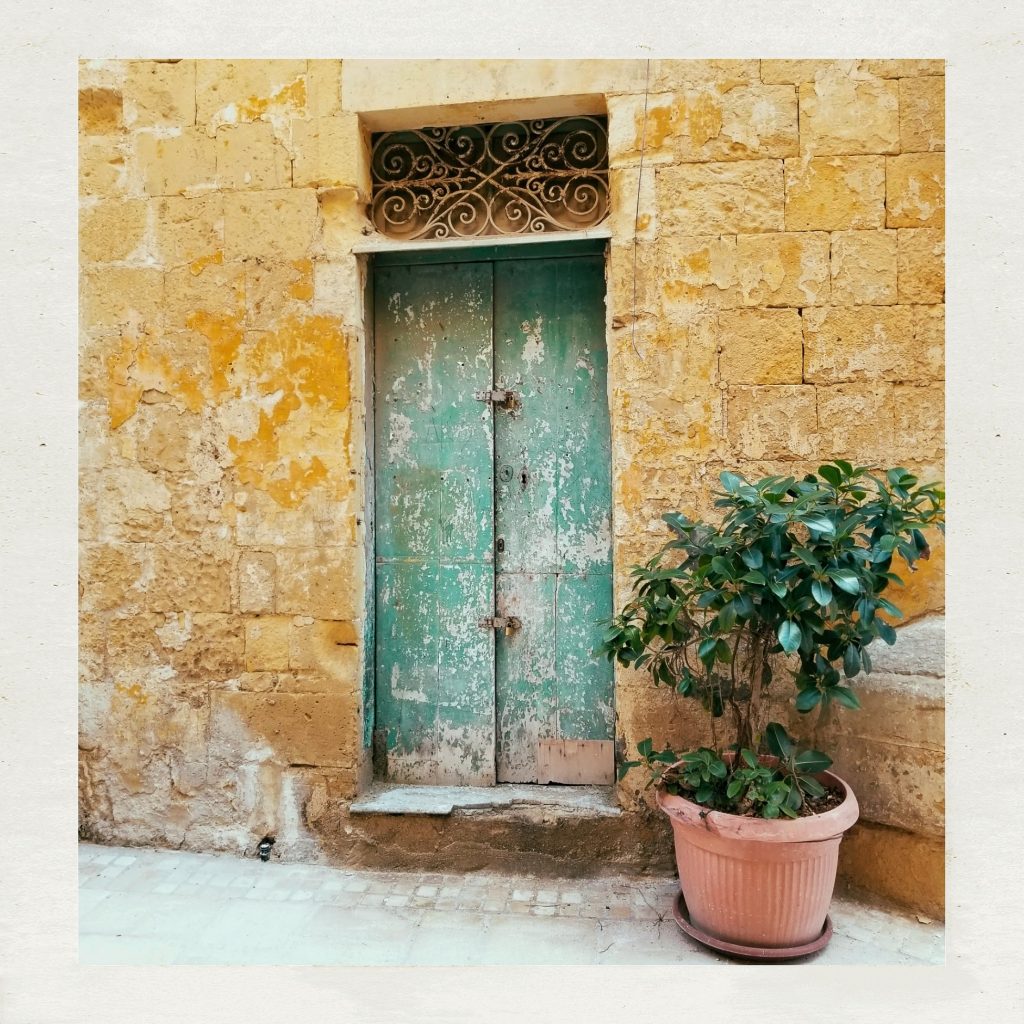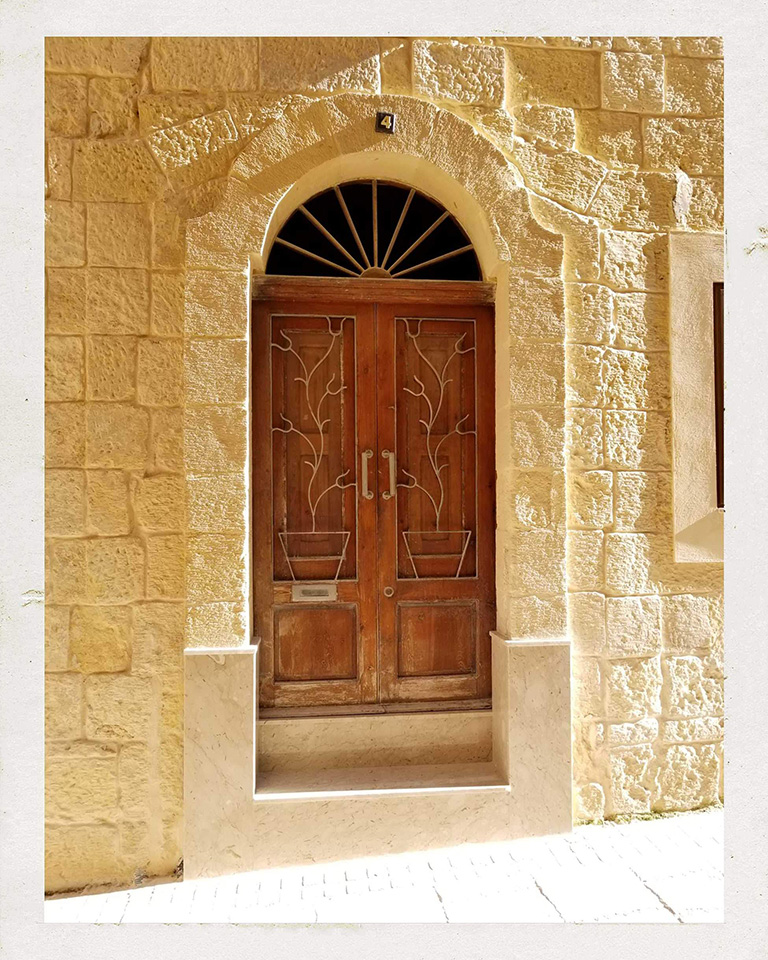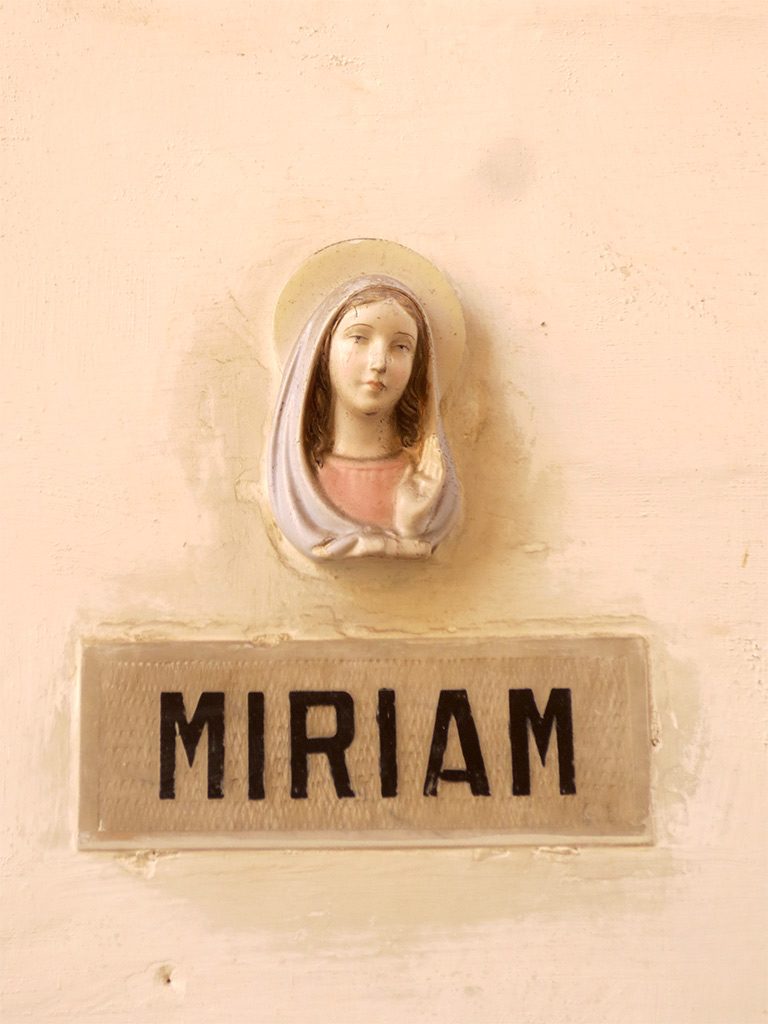 As of 2014, the population of Vittoriosa was a mere 2,629.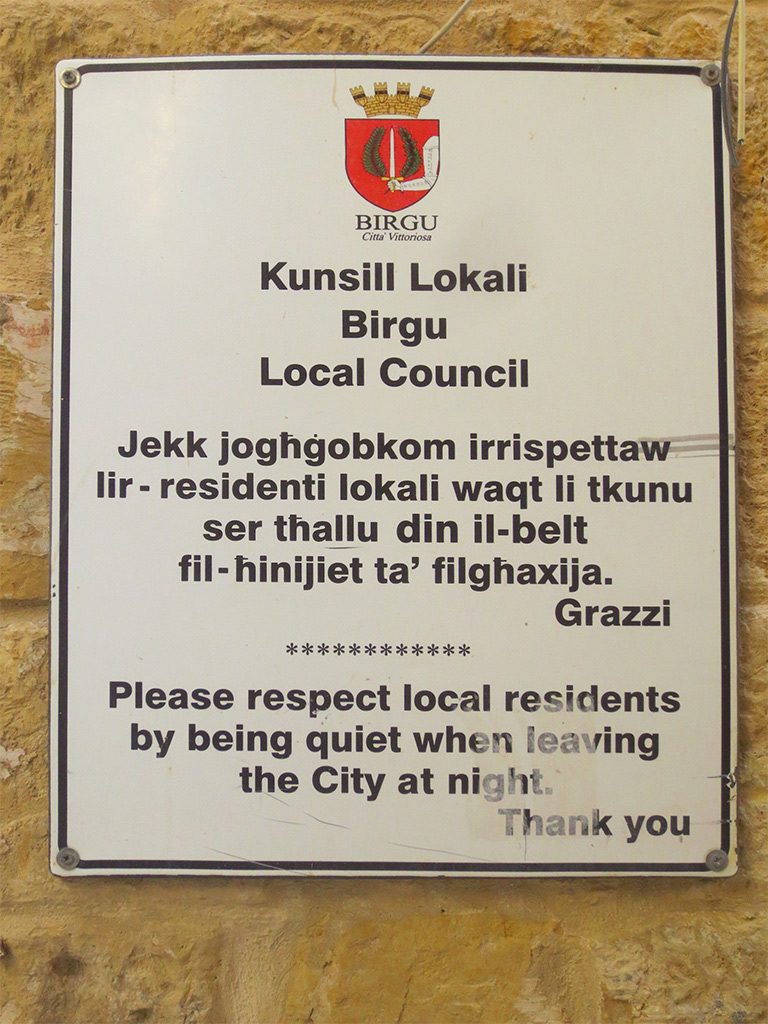 The main square of the city is Victory Square. Today it is empty save for two monuments and a lot of parked cars, but from the mid 1500's until WWII the center of the square featured a large clock tower. It was damaged by German bombs during two air raids and then demolished in 1944.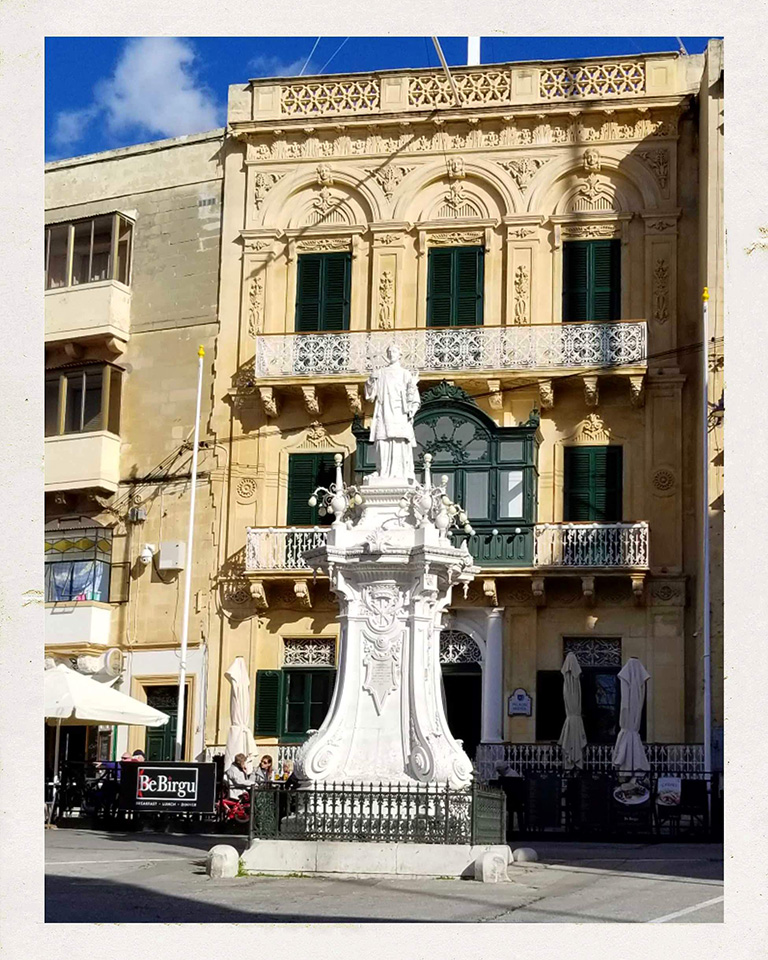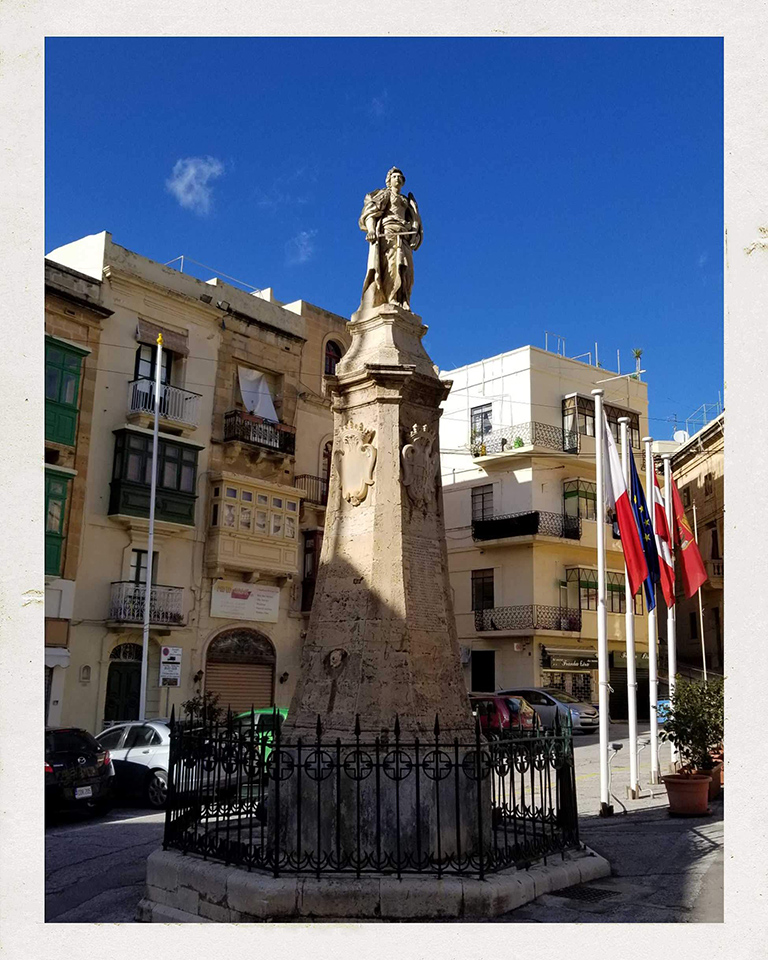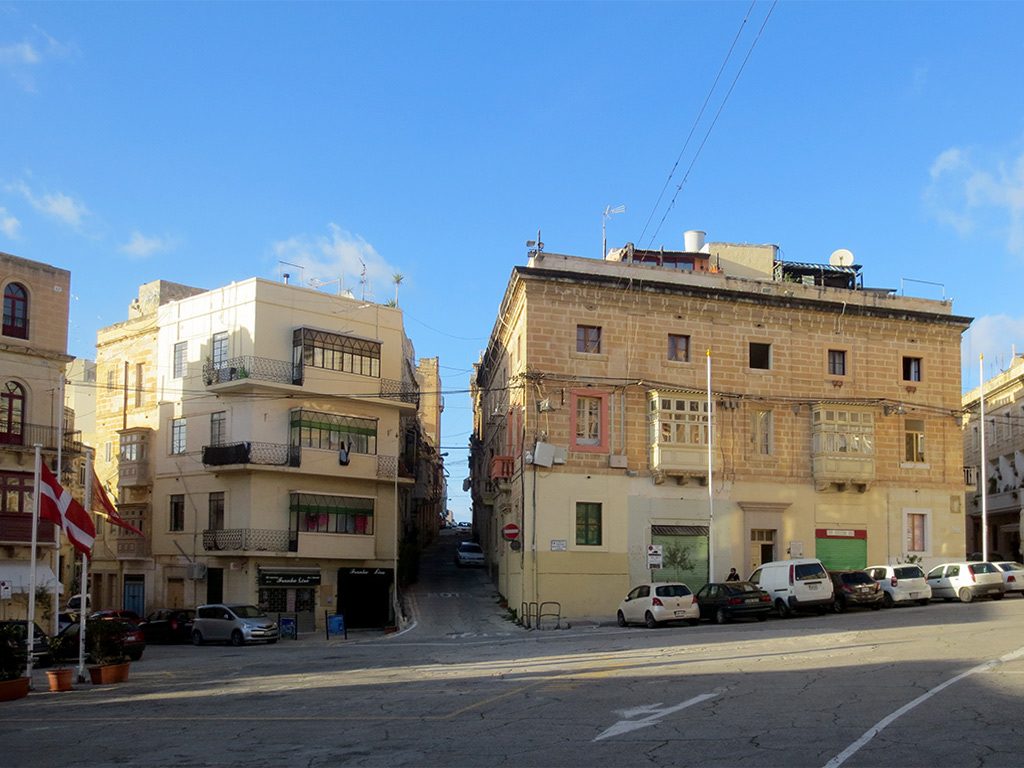 We broke for lunch at a small family-run restaurant called Il-Ġirbi. I enjoyed an apparently Maltese angel hair pasta dish, while Josie had a large salad. The food was great and the service was friendly and efficient and affordable with coffee and beer.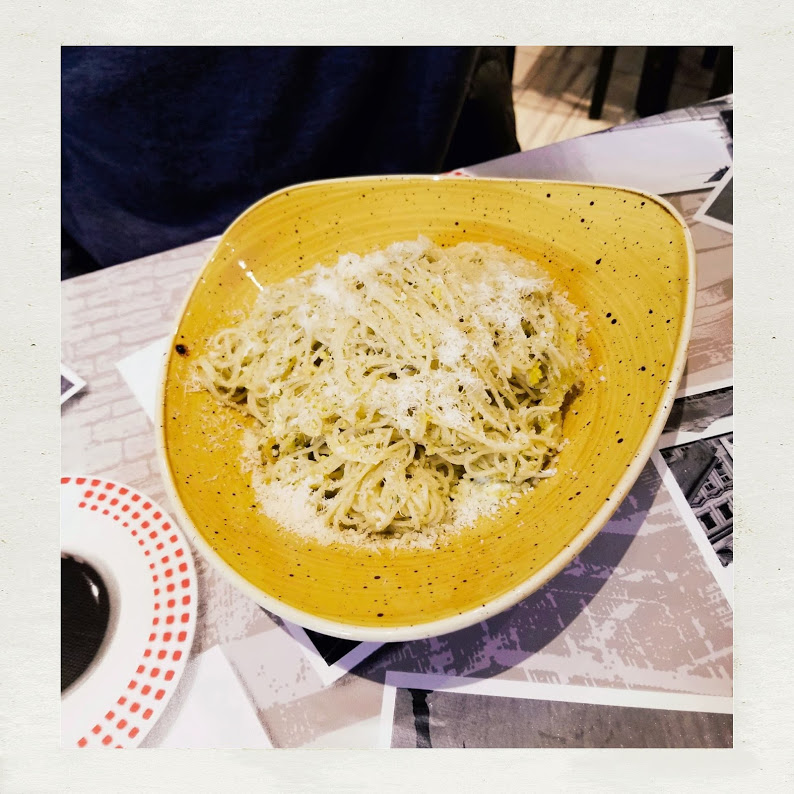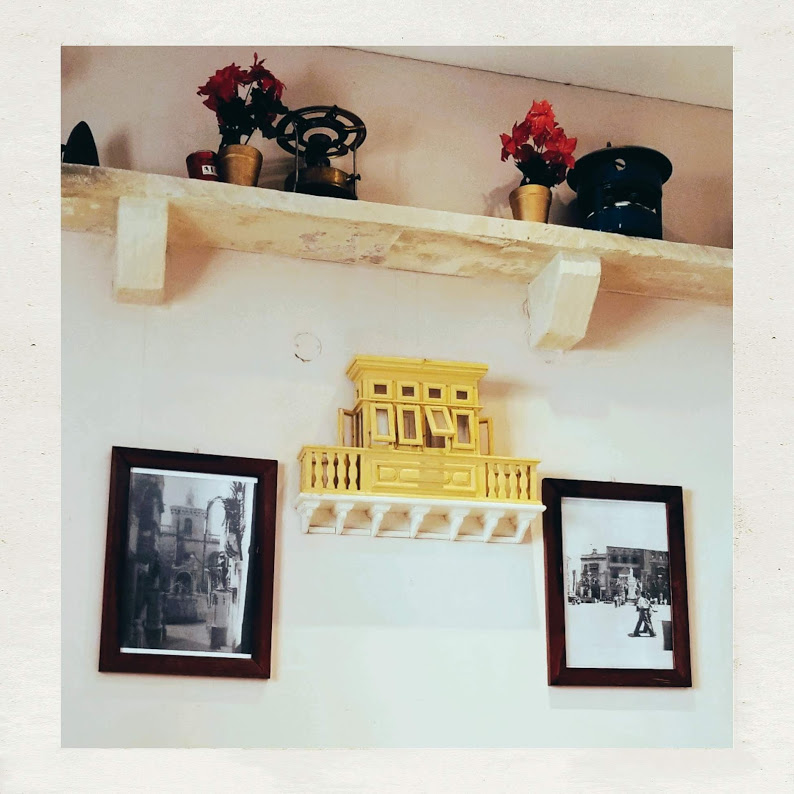 We wandered on, exploring the narrow and confusing streets.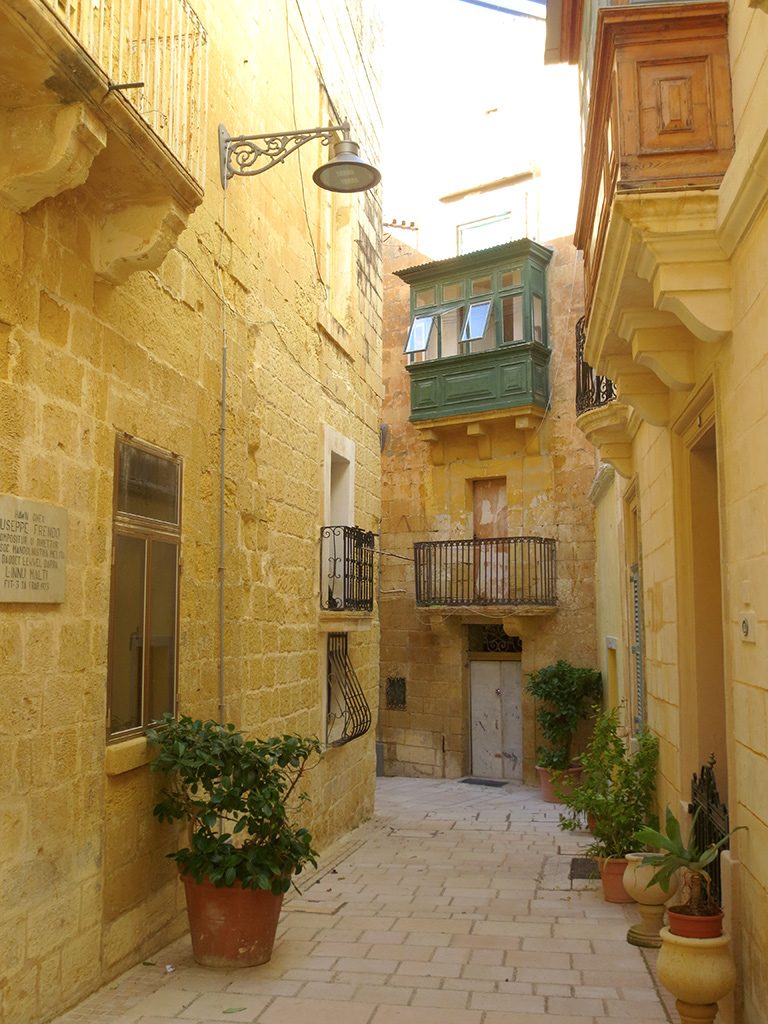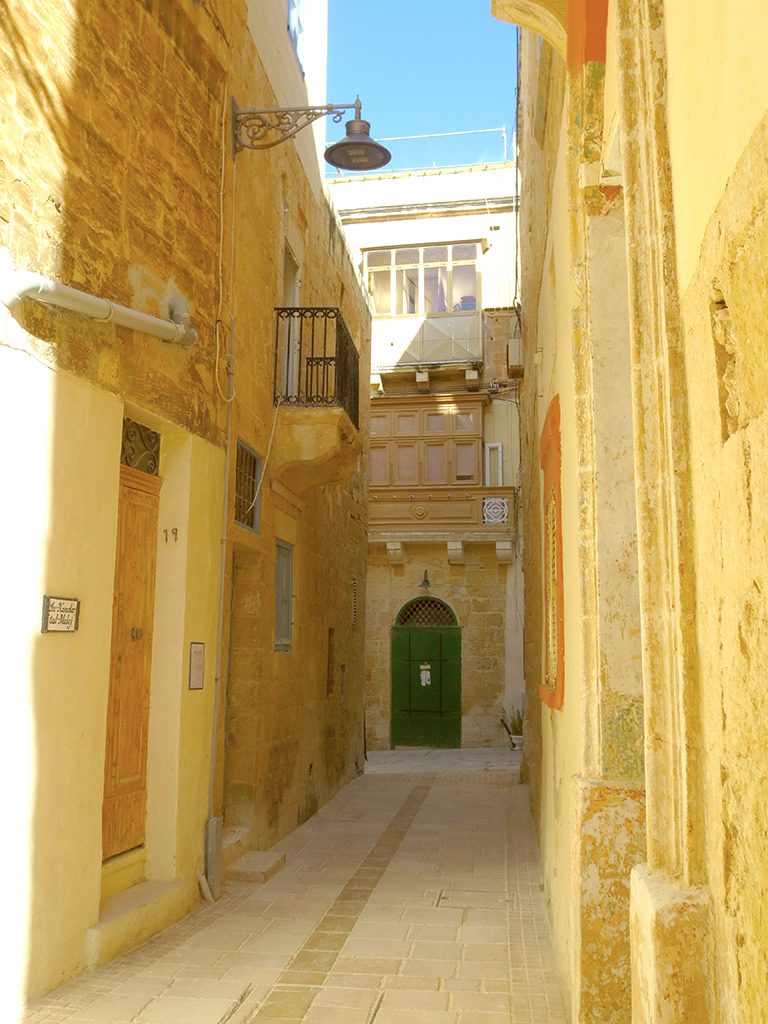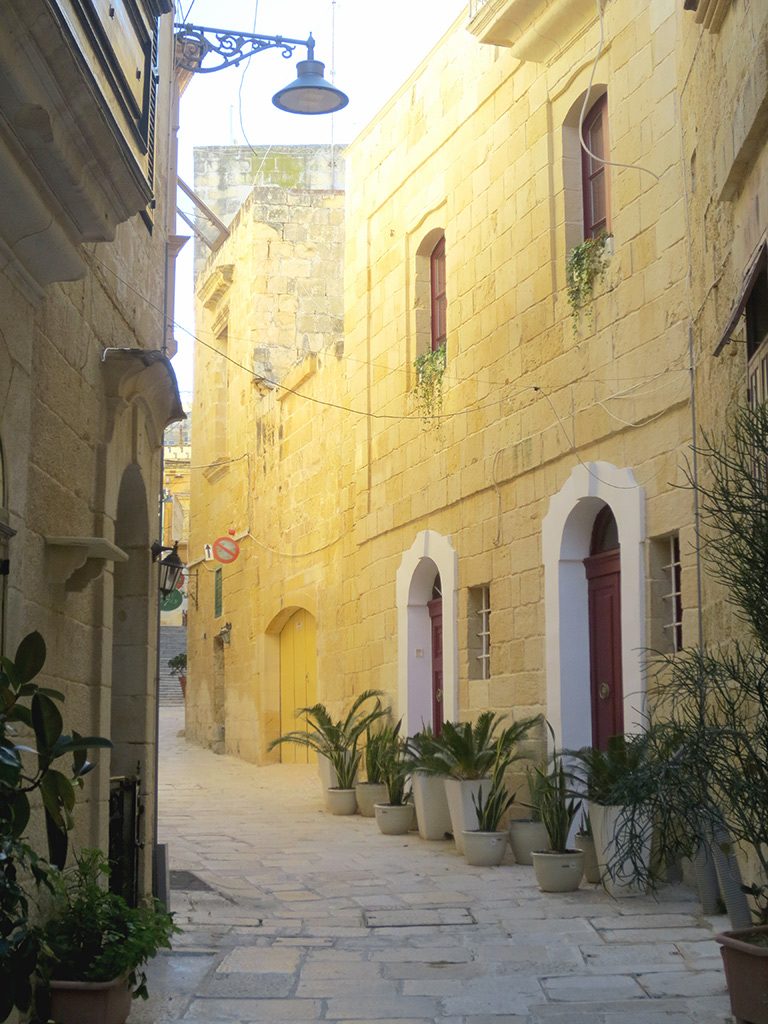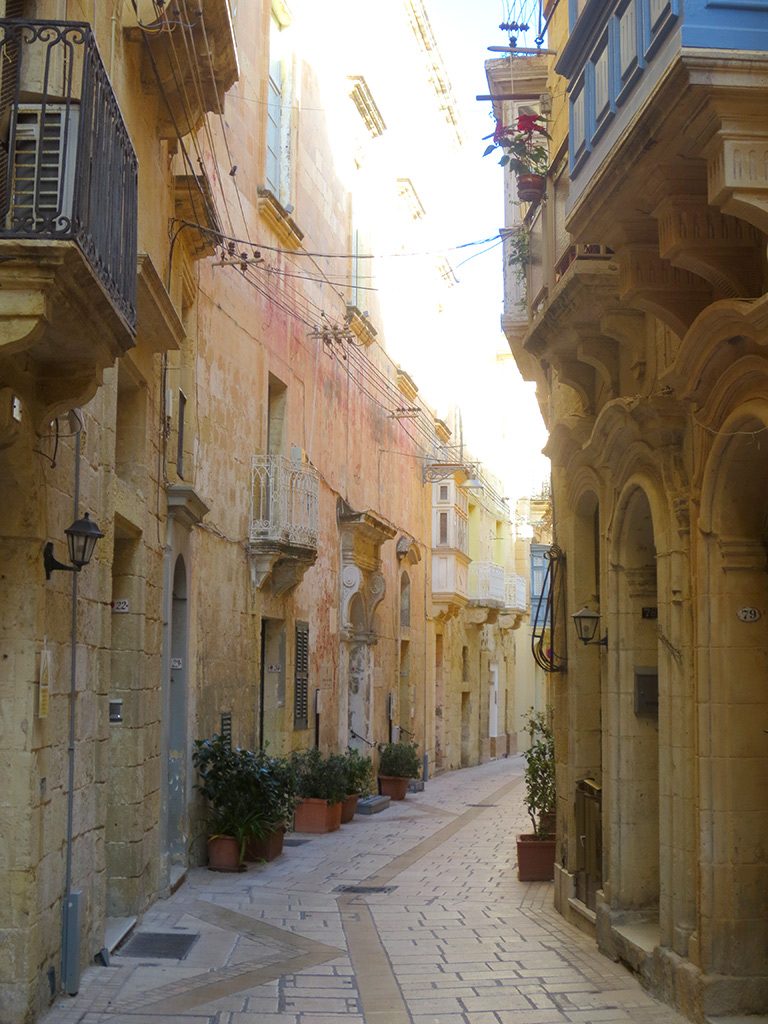 By accident we found ourselves at the Sicolo Norman House. Constructed in the 12th or 13th century, it is the oldest standing building in Vittoriosa. The building was abandoned for decades before being purchased and restored by its current owner, Charlie Bugeja, who opens it to the public in exchange for optional donations dropped in a bowl on a table on the third floor.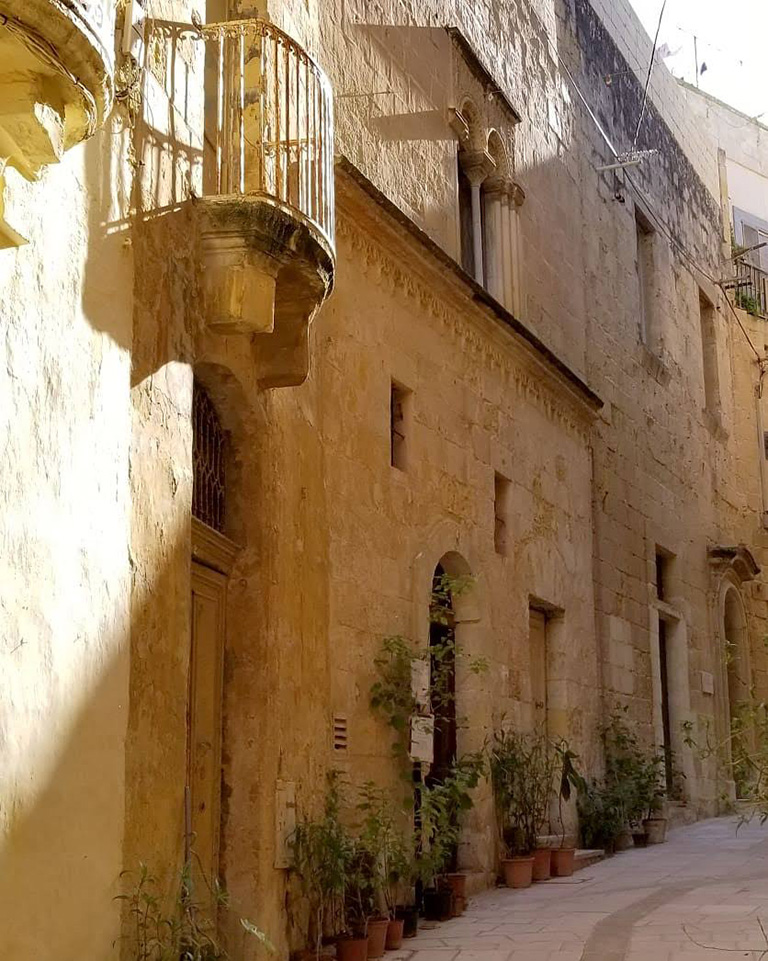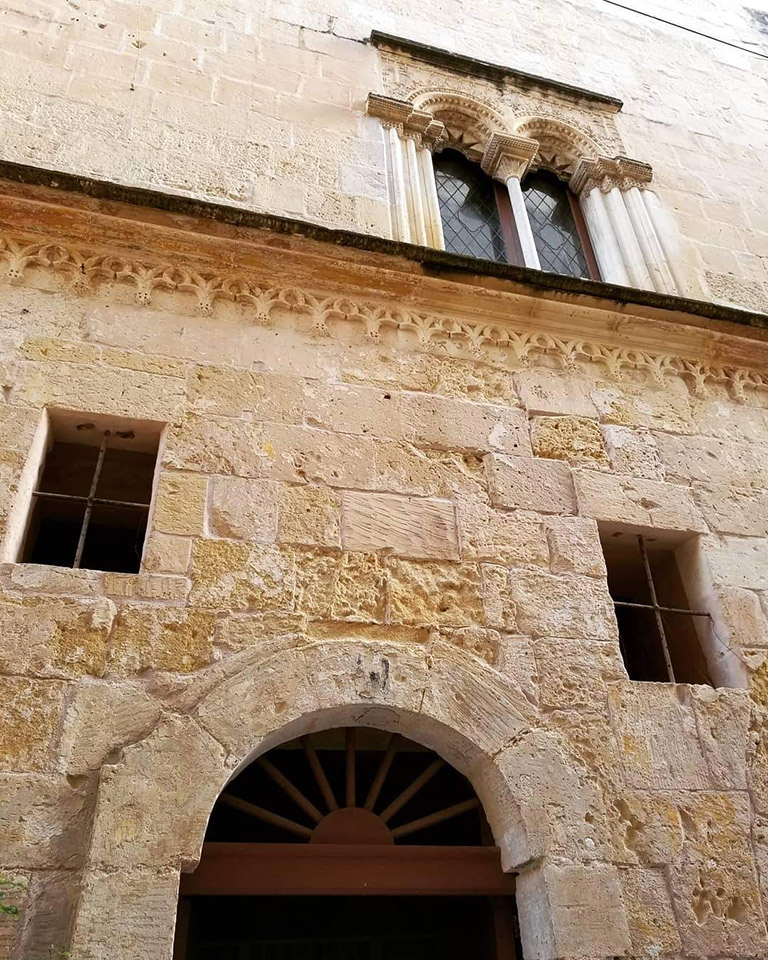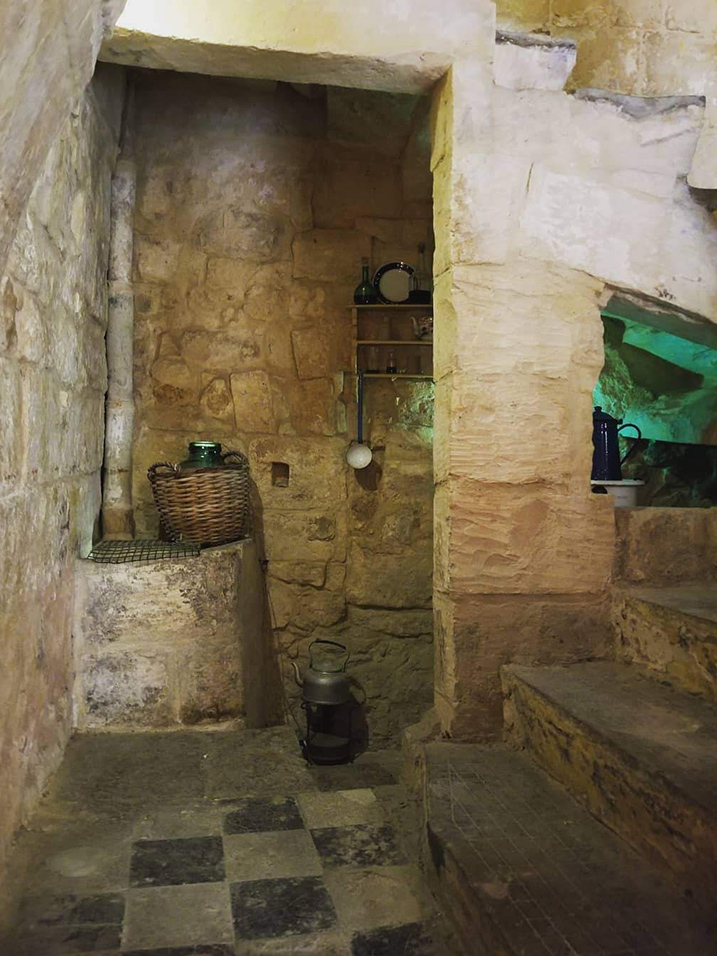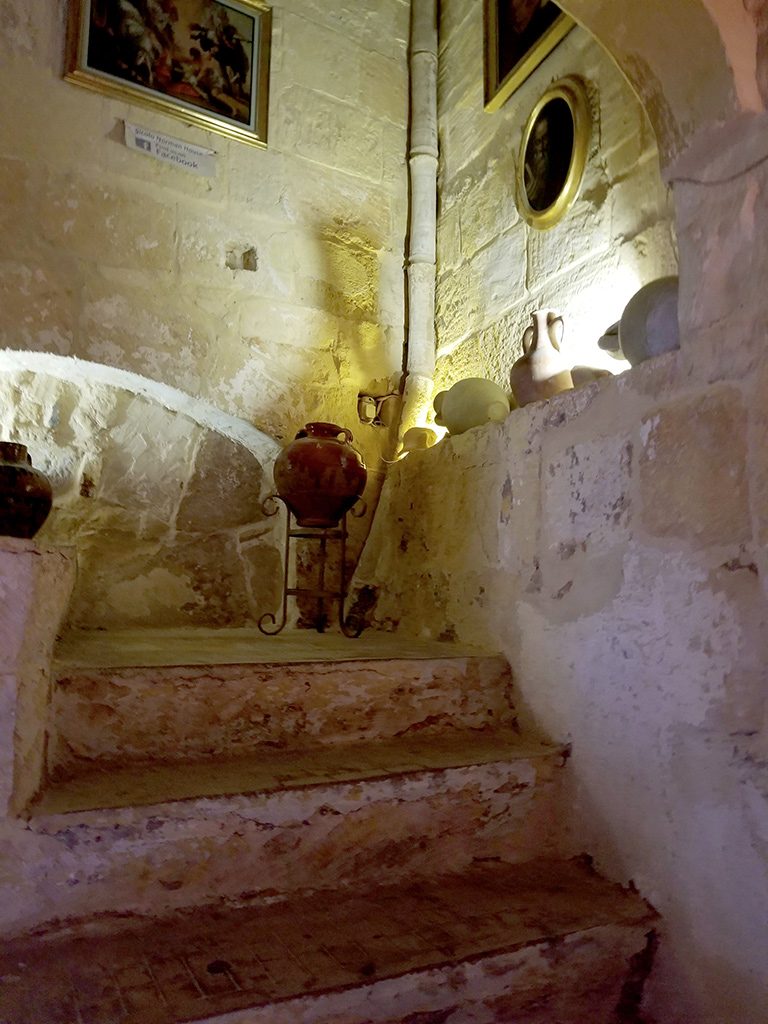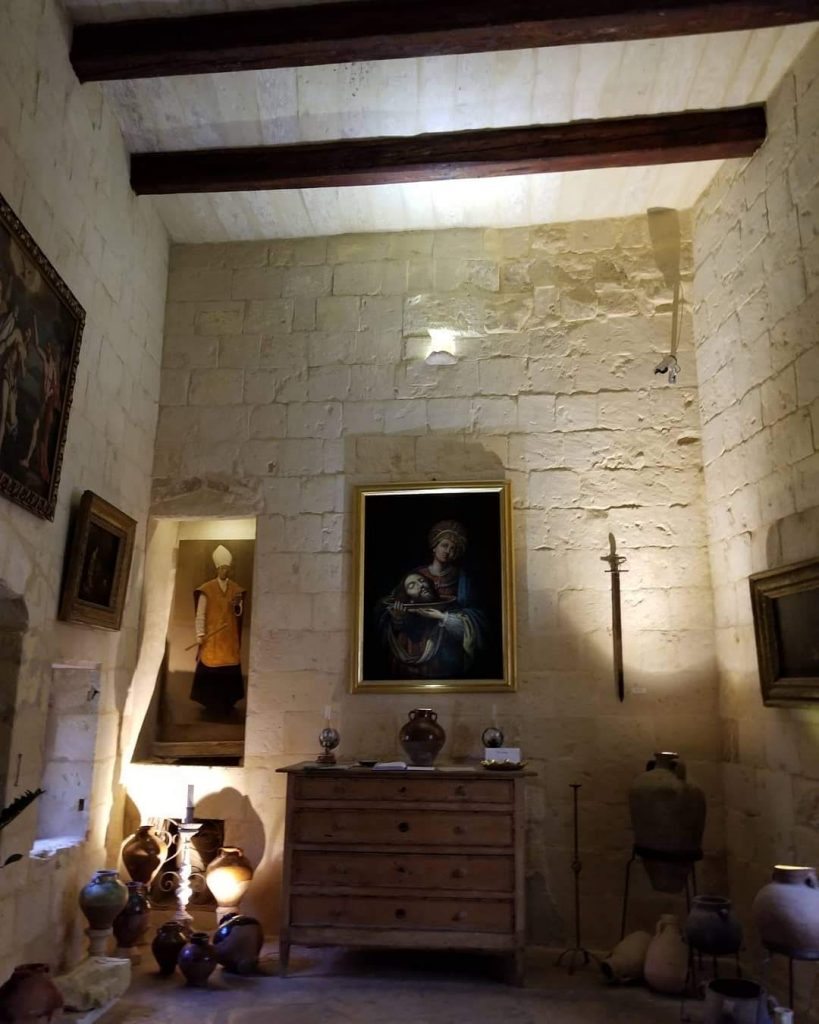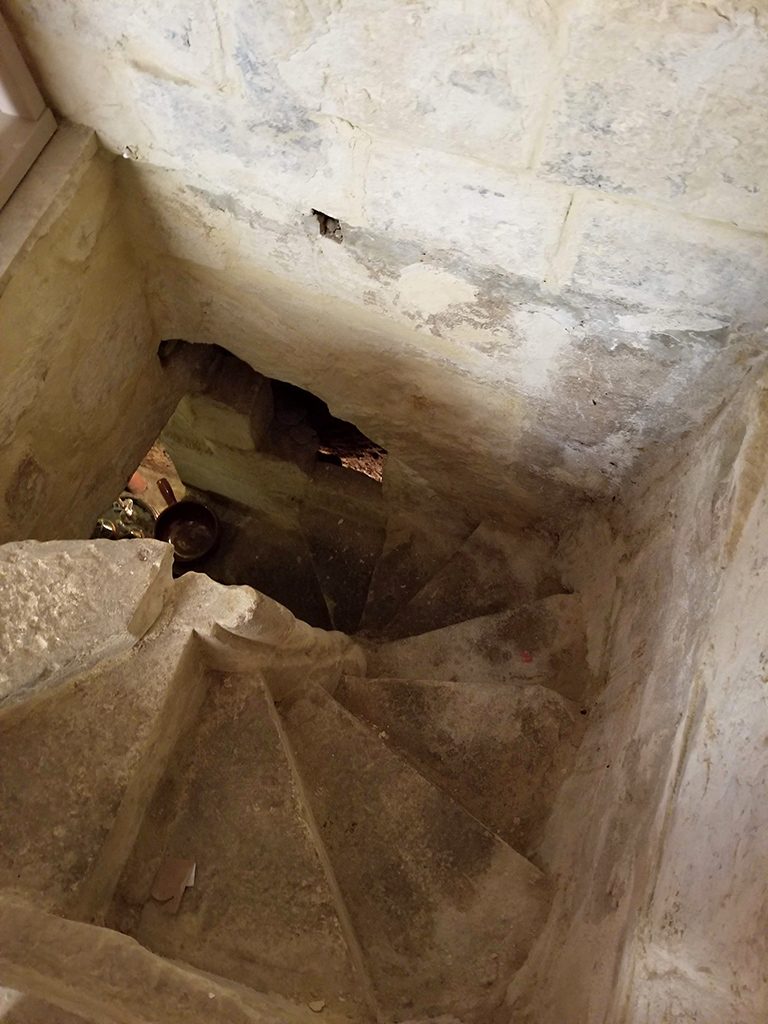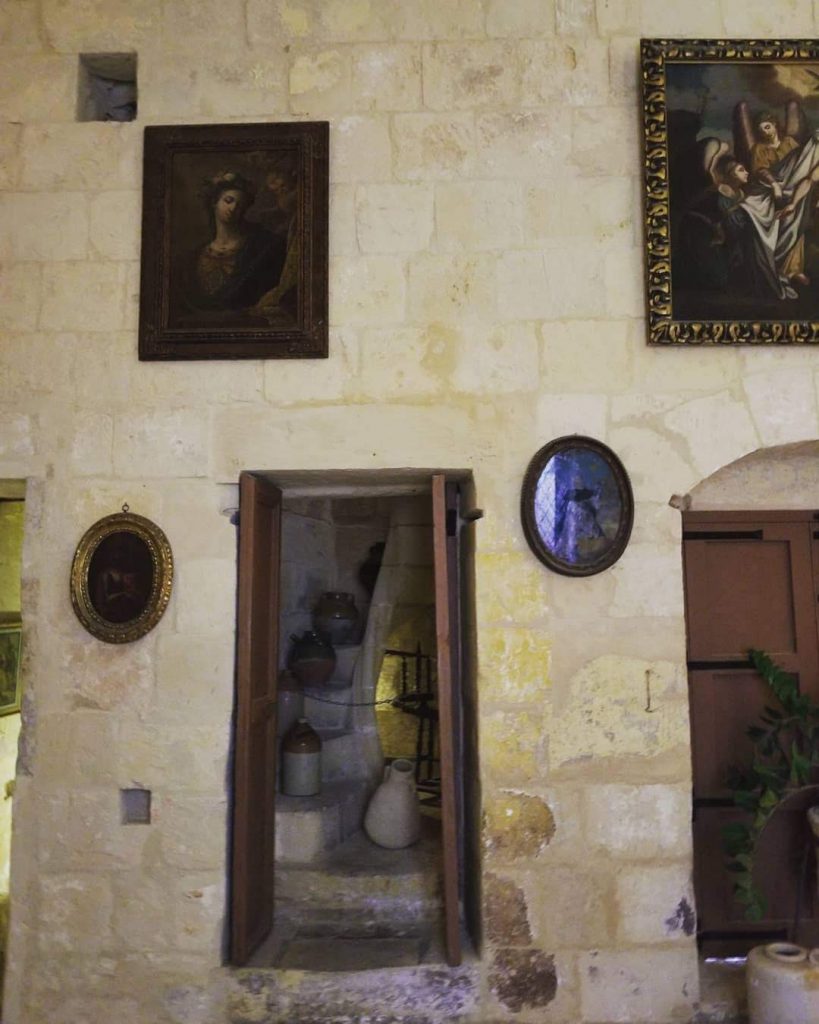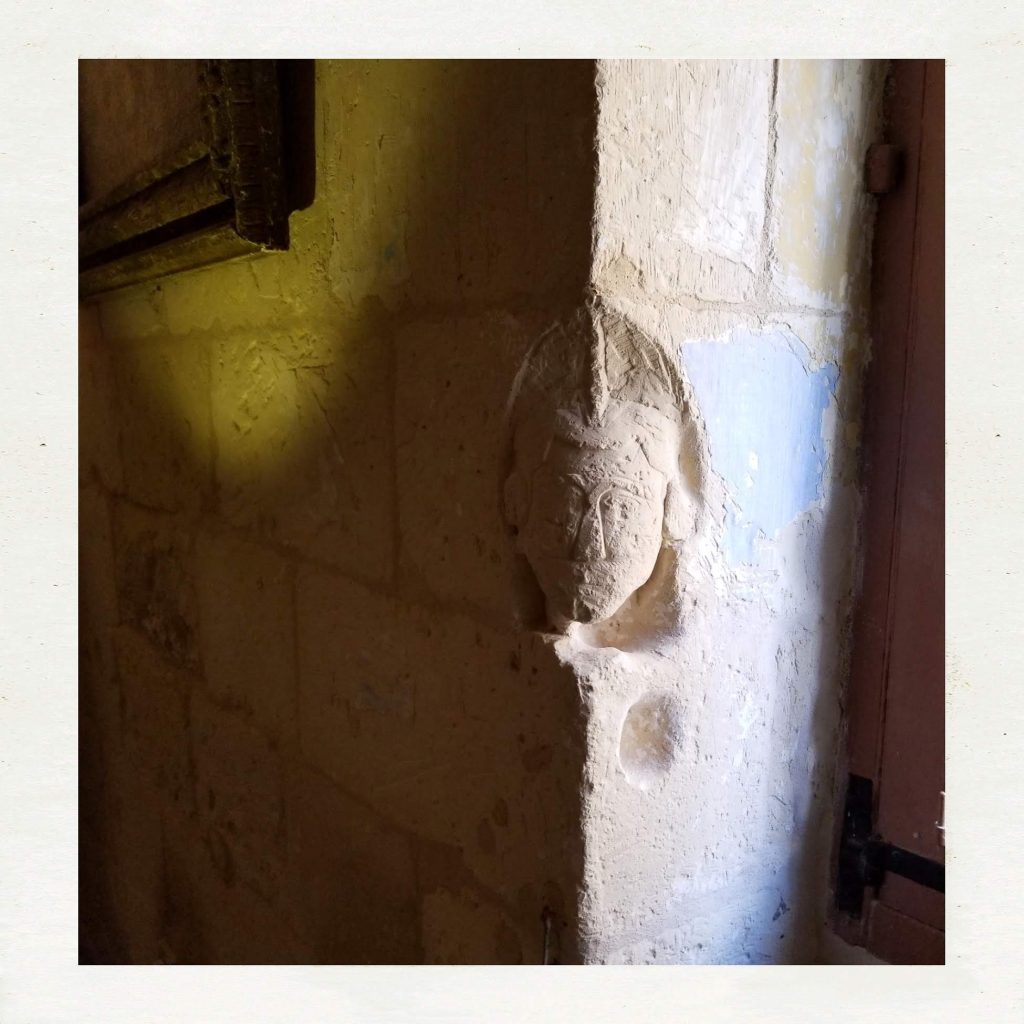 On the way back to the ferry port, we passed near the St. Lawrence Cathedral (circa 1697) and the shadows were already starting to lengthen.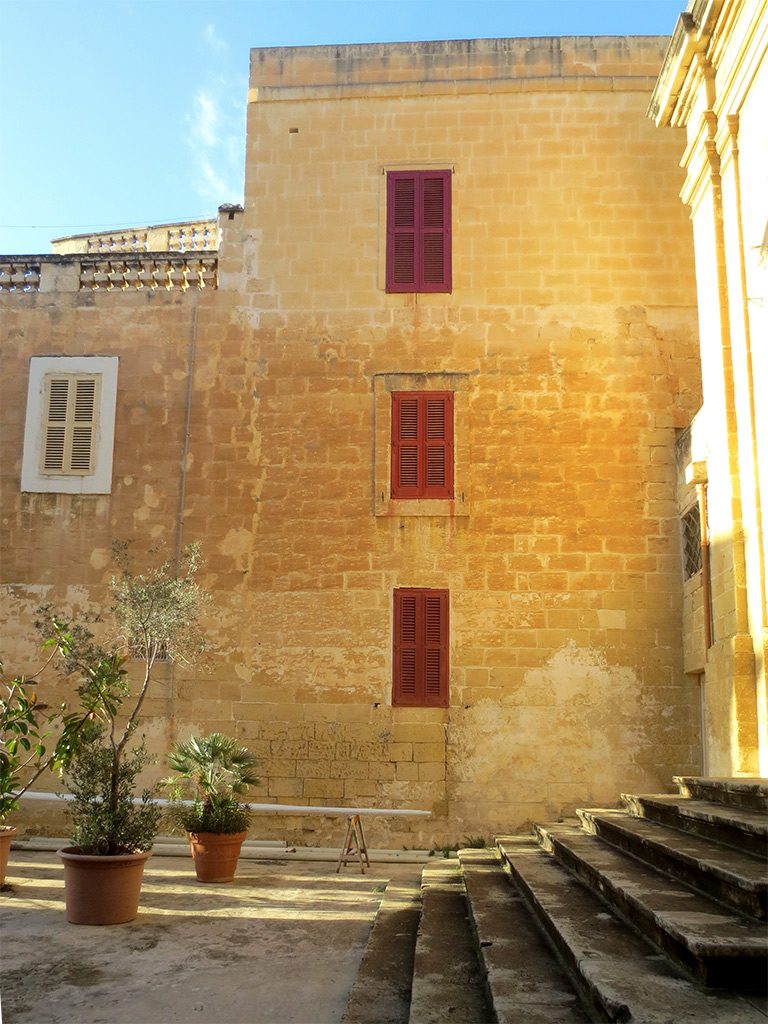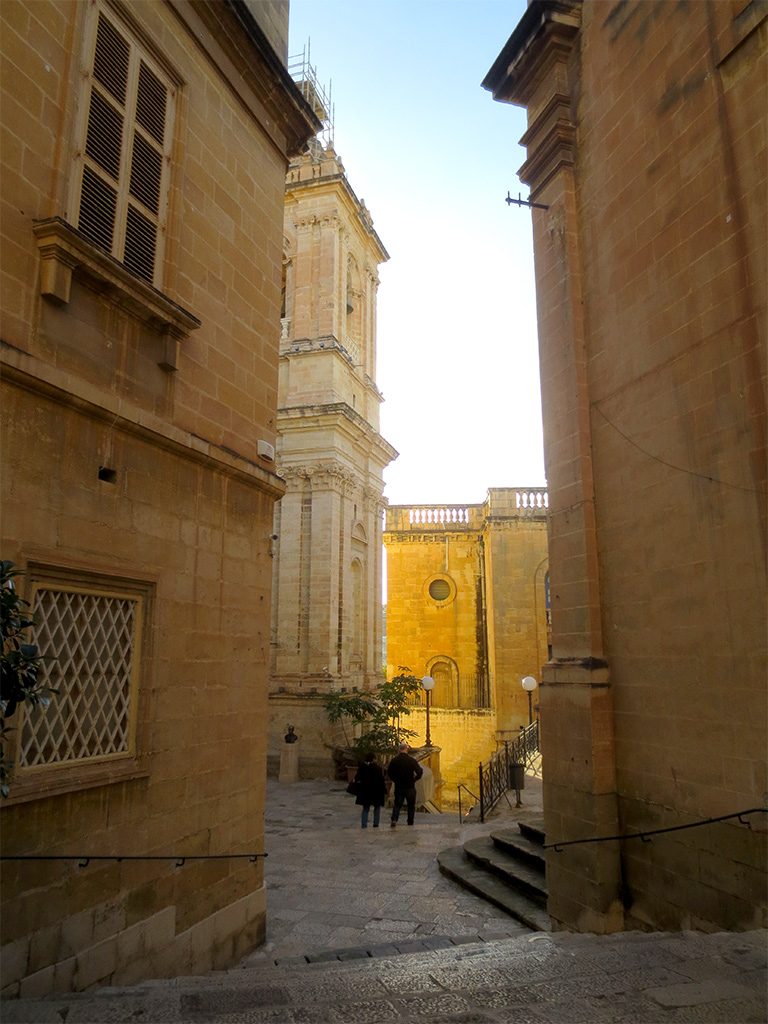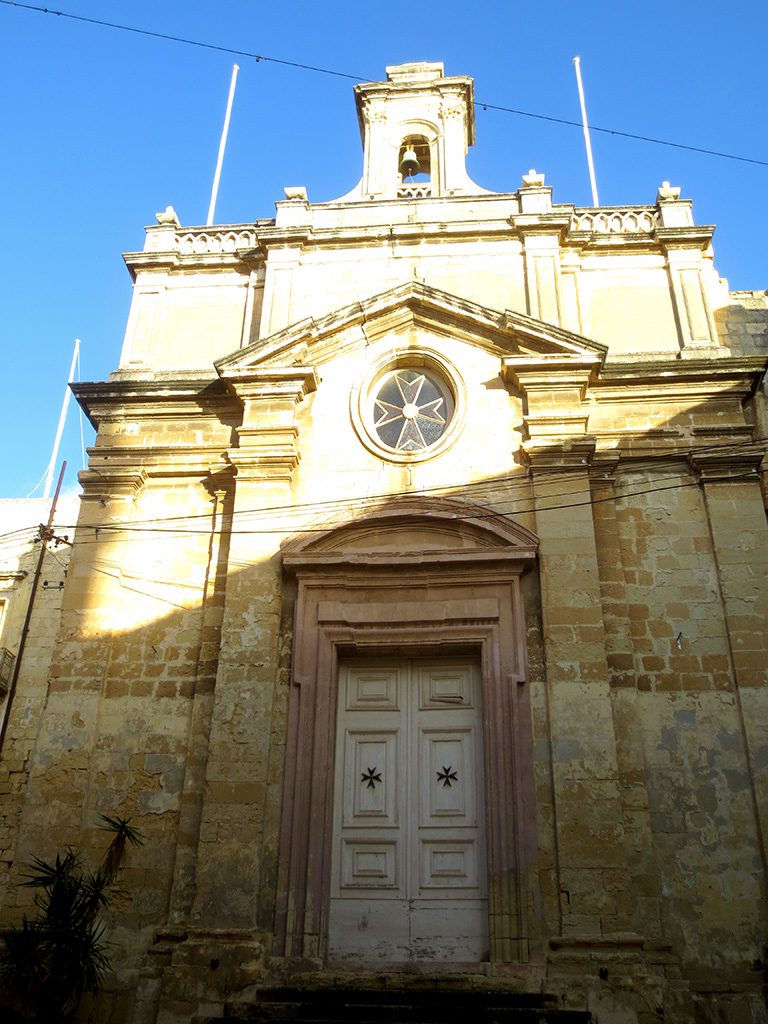 Walking along the port, we spied a docked boat with an exploratory vehicle from the Russian Geographical Society on board.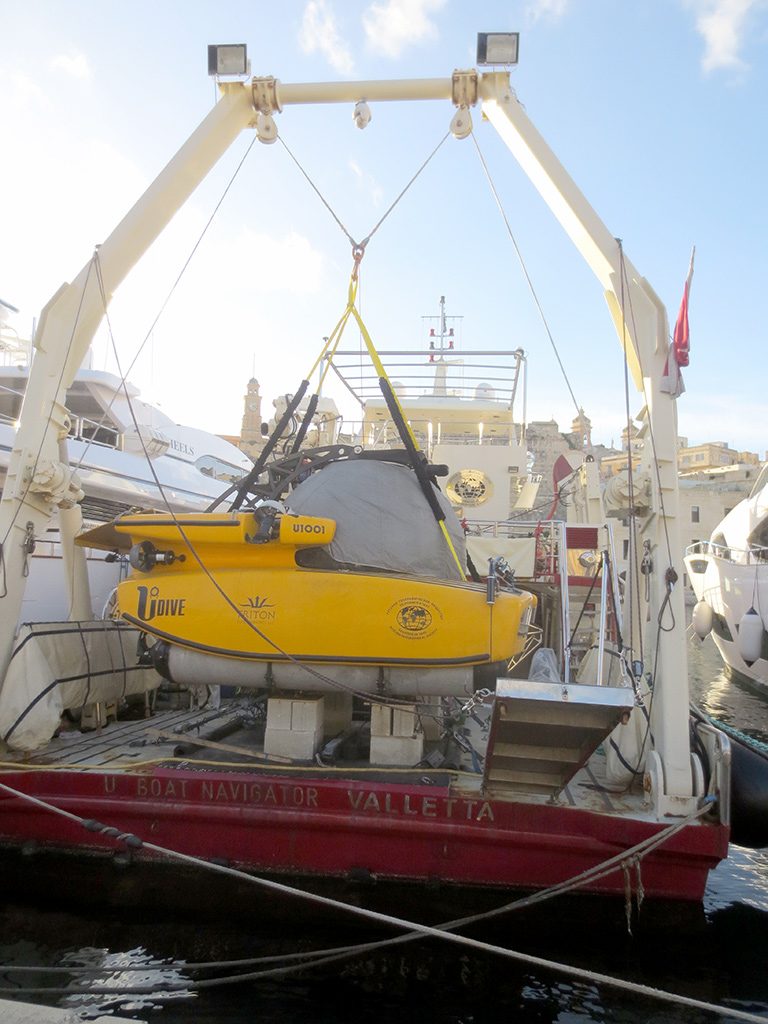 We waited barely 10 minutes for the ferry. They are faster and more efficient than most of the buses and streetcars we're used to relying on.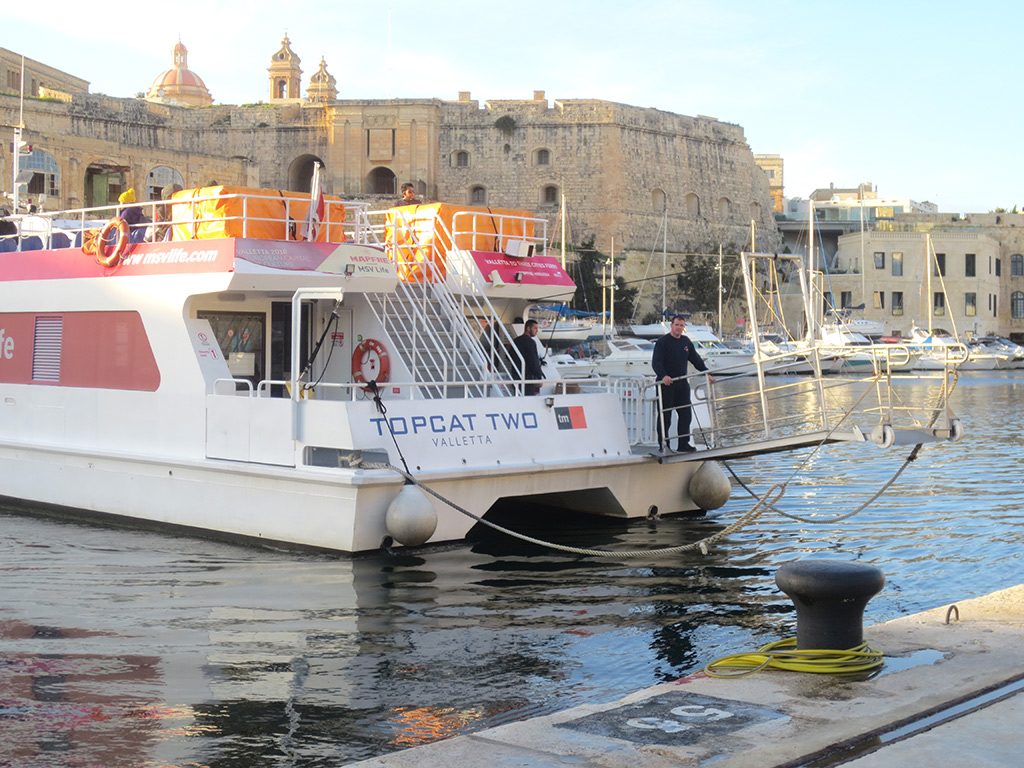 The late afternoon winter sun made for some atmospheric harbour photos on the way back. This particularly attractive yacht was named the Josephiney.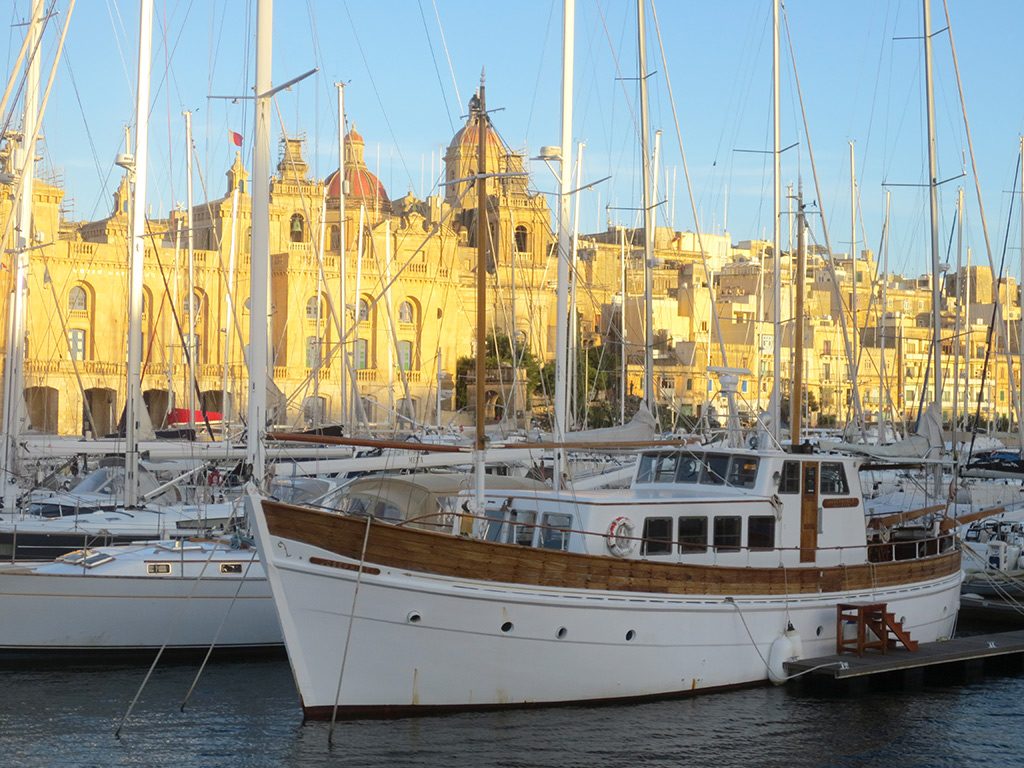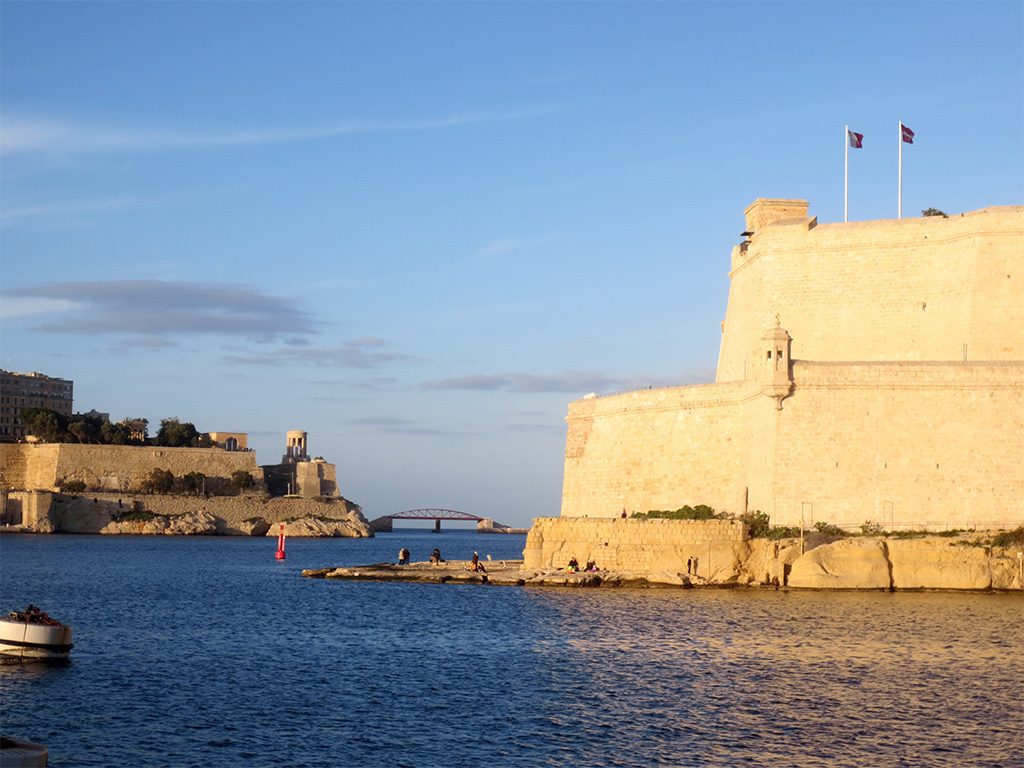 Near the Valletta docks this man was rowing around in a somewhat smaller vessel.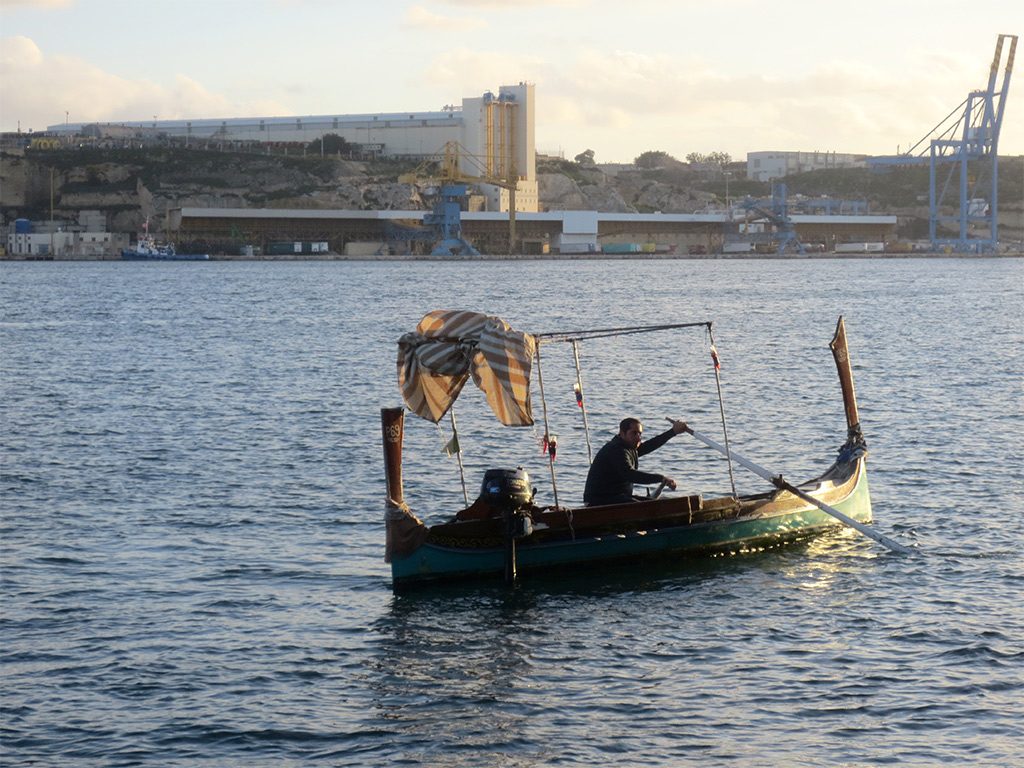 Back on land in Valletta, we walked a short distance to the Barrakka Lift which whisked us back up to the city center — the cost was included with our €1.50 ferry ticket.