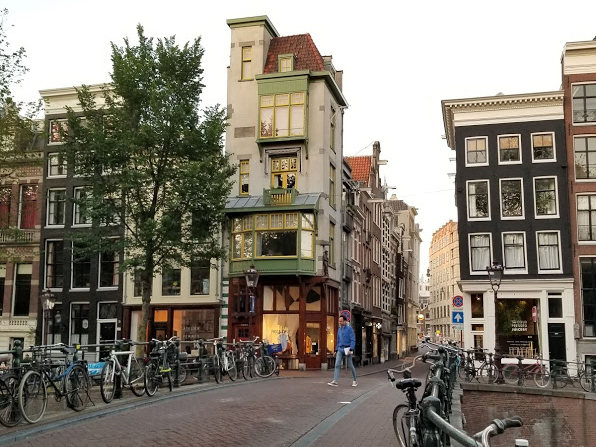 We stayed in Amsterdam Zuid, a little south outside the busy core of the city. Separation from the overcrowded tourist areas was great for our sanity but the immediate surroundings didn't provide many restaurants. Luckily, the neighbourhood of De Pijp, only a couple subway stops north, had many great spots for eating and drinking.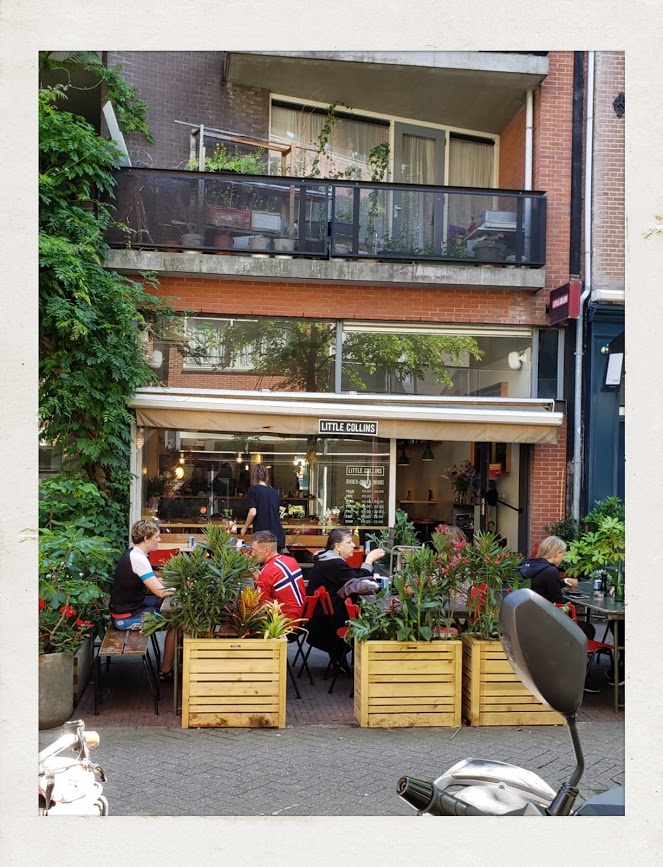 One of our favourite breakfasts was at Little Collins, a non-pretentious breakfast cafe named after a street in Melbourne, Australia. We ate outside on a car-free street with a nice view of the adjoining tall, thin buildings with frighteningly steep entrance staircases.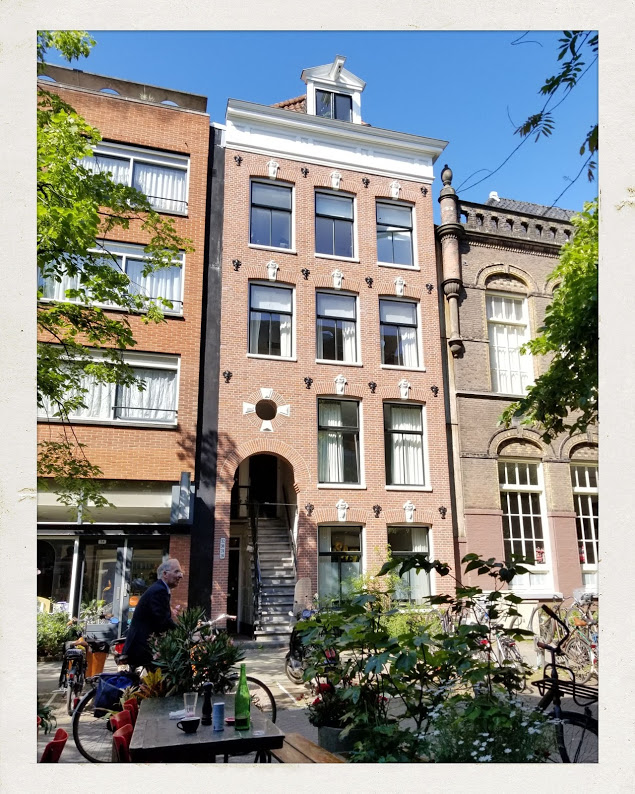 On another visit our first choice of restaurant for dinner turned out to be packed, so we headed into the Zuid (South) neighbourhood in search of a fallback option. The walk was a bit longer than we expected but along the way we met a very nice cat napping beneath some parked bikes.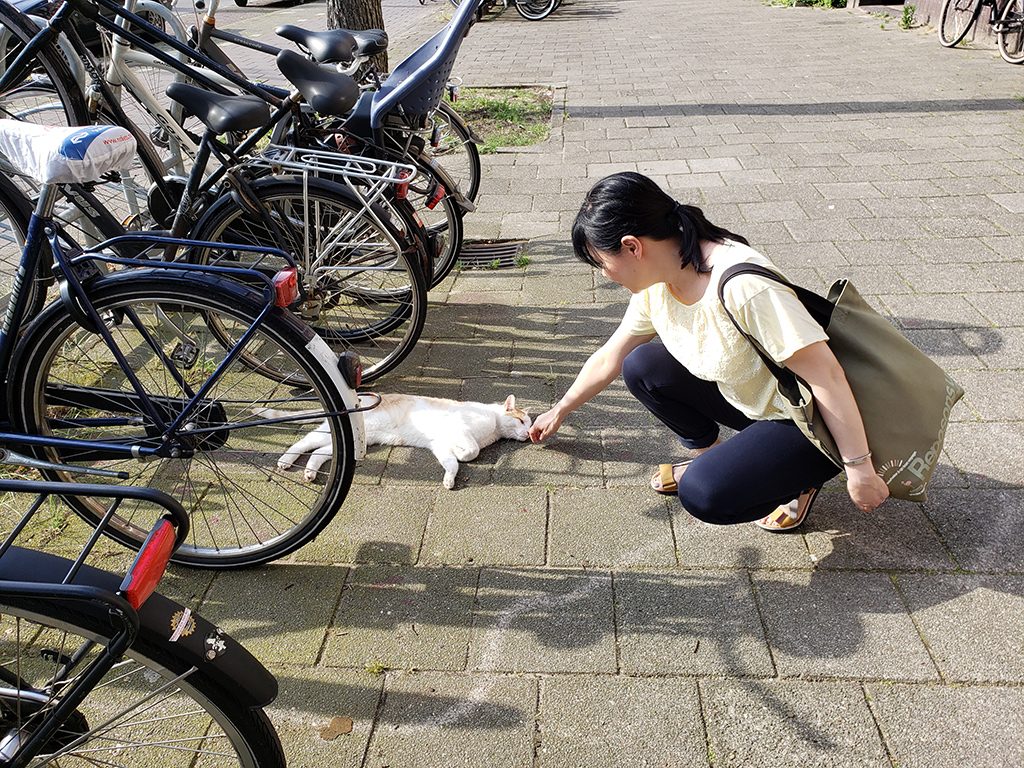 Our destination was Tapzuid, a well-reviewed place with a huge craft beer list and interesting variants on European bar food. We sat on the wraparound patio which was very popular with locals and visitors from all demographics.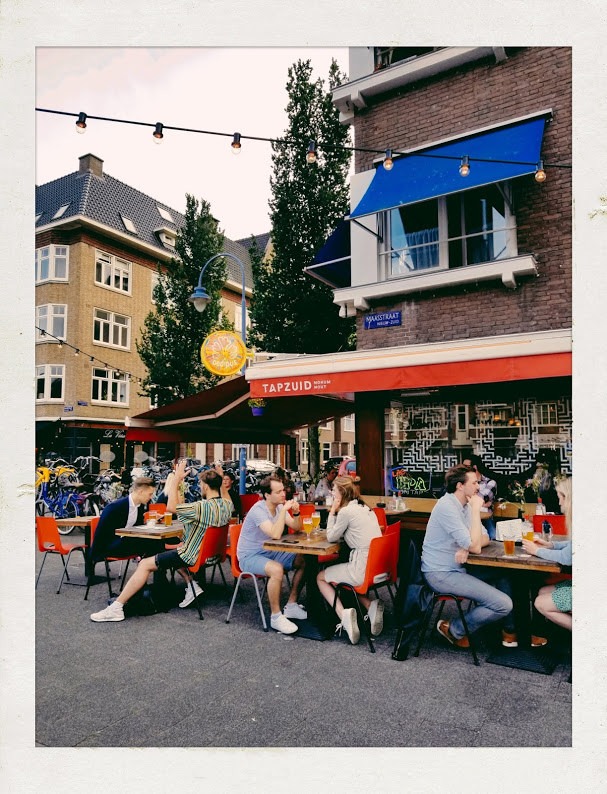 Josie enjoyed an excellent flammkuchen, a flatbread with toppings similar to pizza that is popular in Germany and the Alsace region of France. Also excellent were the Belgian-style frites with mayo.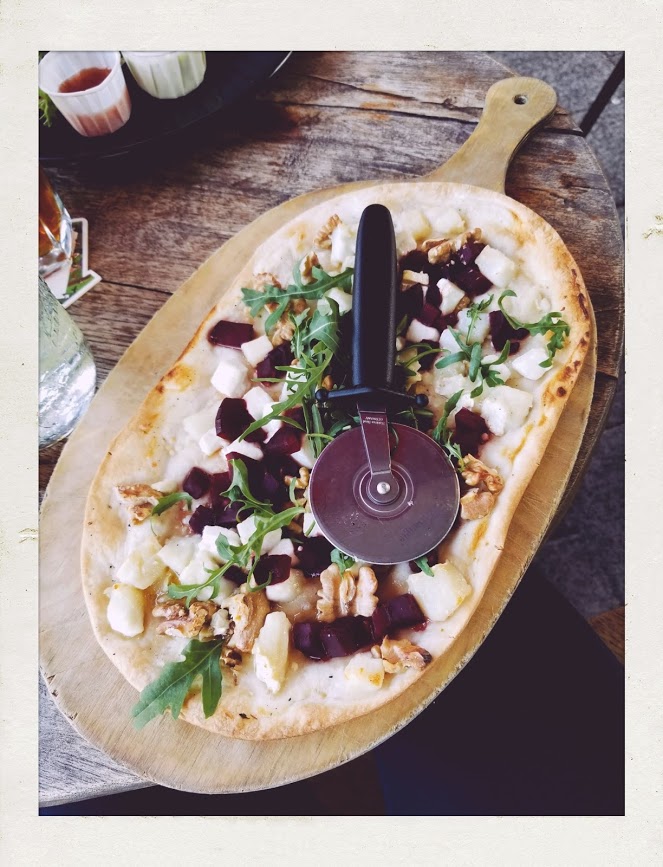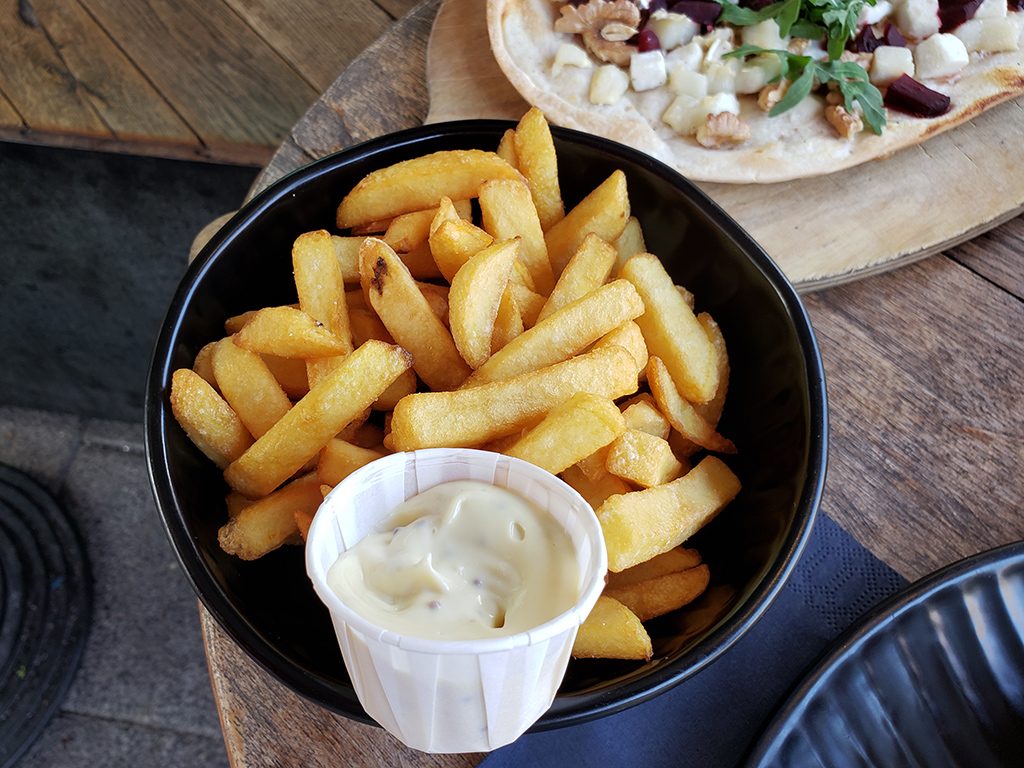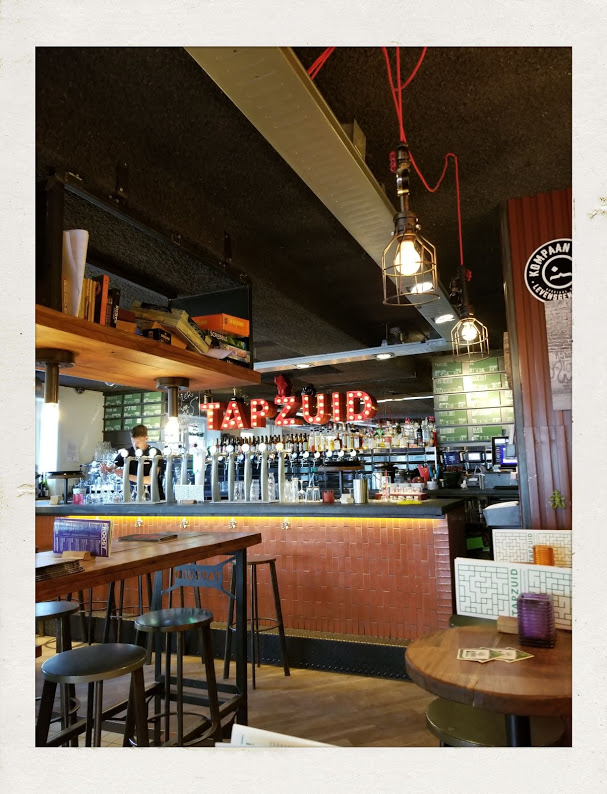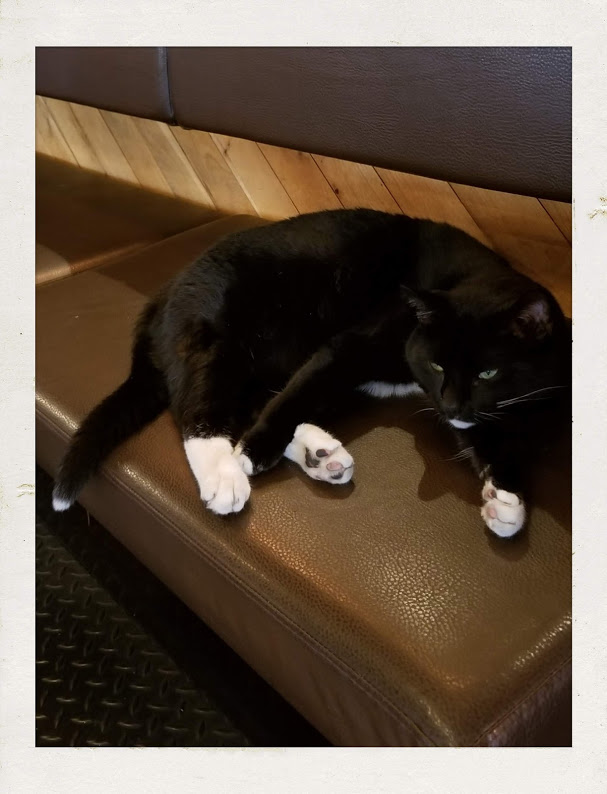 Realizing we were fairly close to the hotel, we decided to walk the rest of the way home. We stumbled across a building covered in an interesting mural and determined this was the 6th Montessori School Anne Frank, the elementary school that Anne Frank attended between 1934 and 1941, until she was forced by the German occupiers to instead attend another school specifically for Jewish children. The mural shows lines of handwriting from Frank's diaries. The building still functions as a Montessori school today.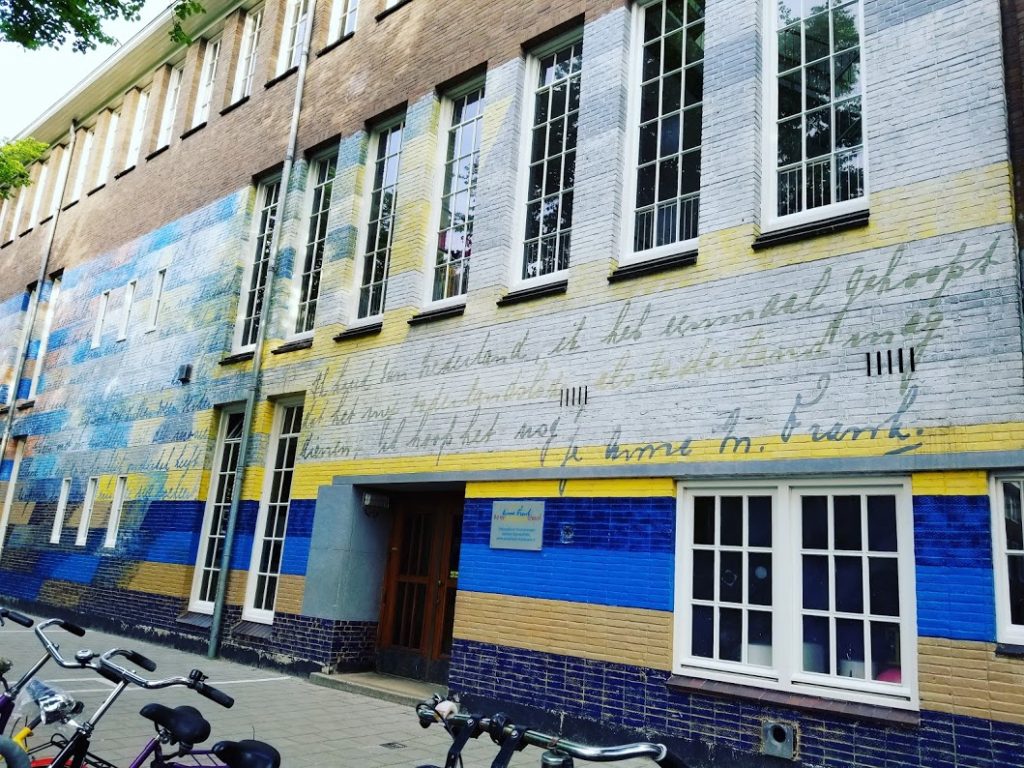 Not far away we came across a huge complex of modernist buildings which turned out to be part of the RAI Amsterdam convention center. It seemed some sort of large tech conference was in progress, though most of the participants seemed to be ending their day at a huge beach-themed bar nearby.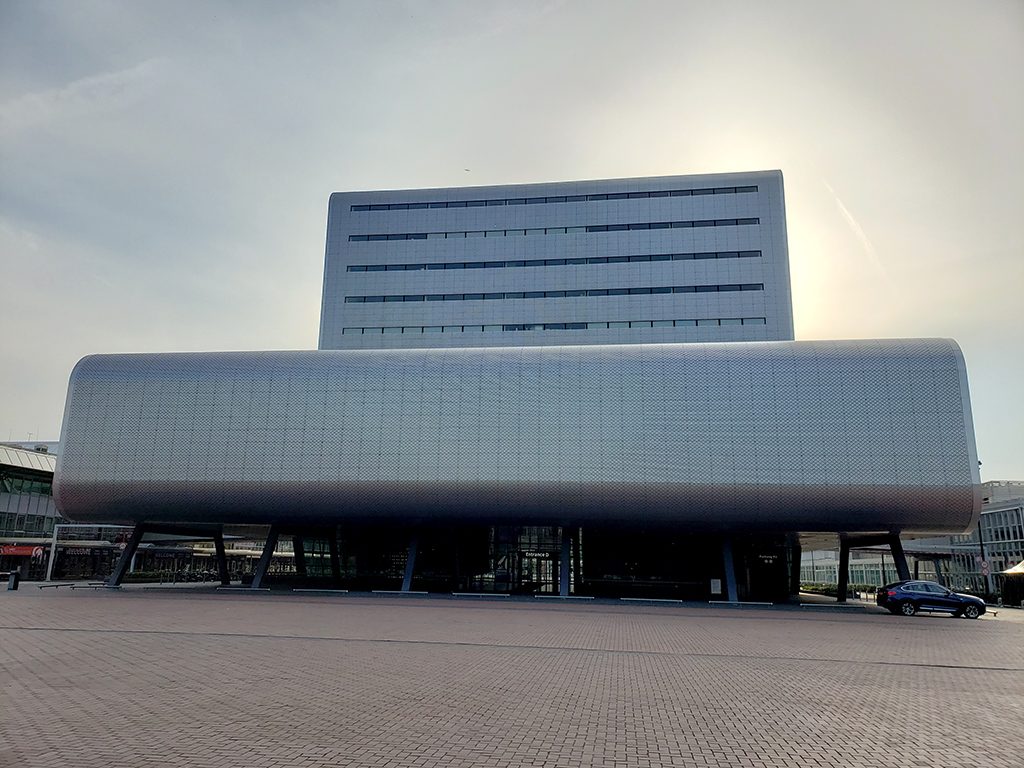 The last part of our route took us back through the beautiful Beatrixpark we had discovered on our first day in Amsterdam.