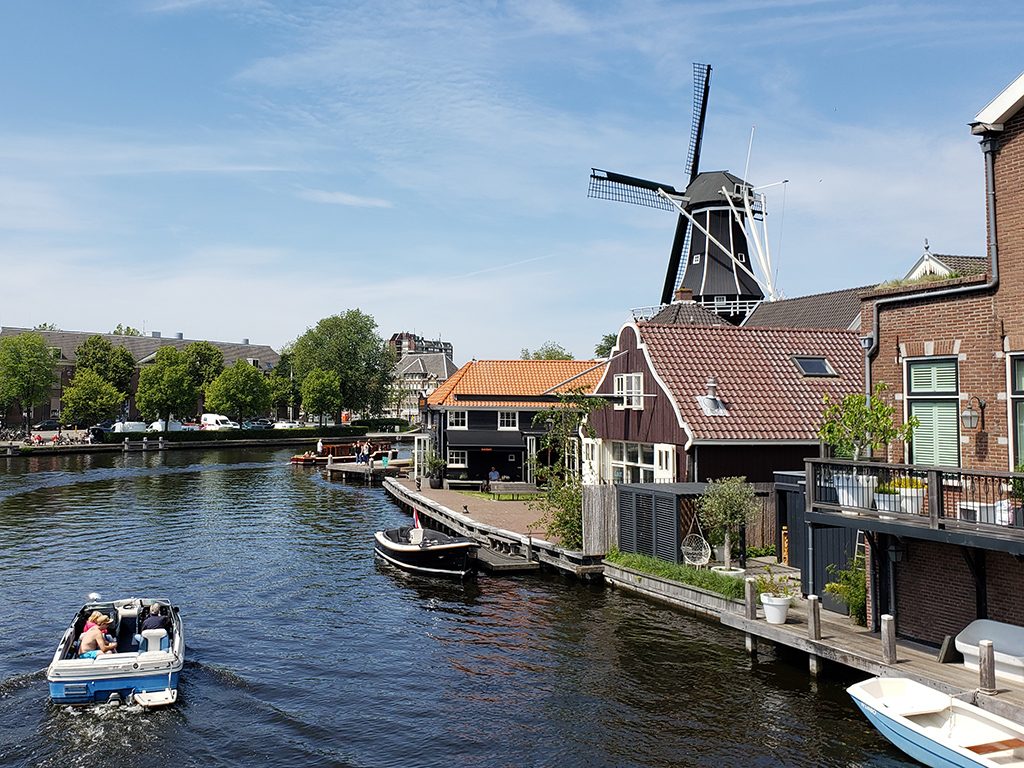 We visited the city of Haarlem, a former port town with a pleasant medieval character, beautiful canals, and a fully-restored traditional windmill. Haarlem is located about 20 minutes from central Amsterdam by train.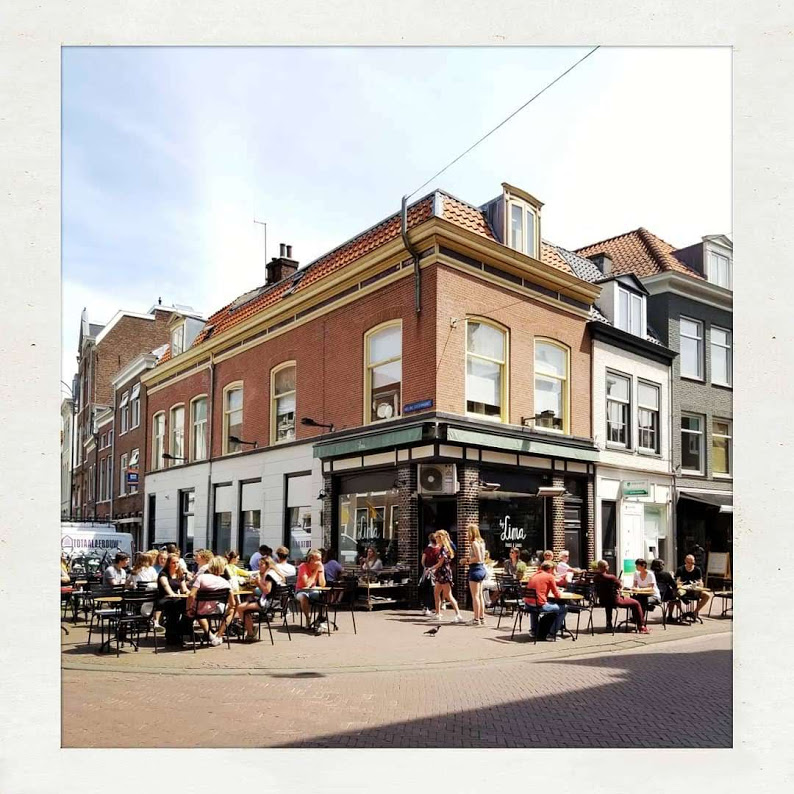 Hungry on arrival we headed to By Lima, a nice little brunch spot not far from the town center. Josie had a sweet and savoury platter and I had some excellent bread topped with pesto, goat cheese, walnuts and tomatoes.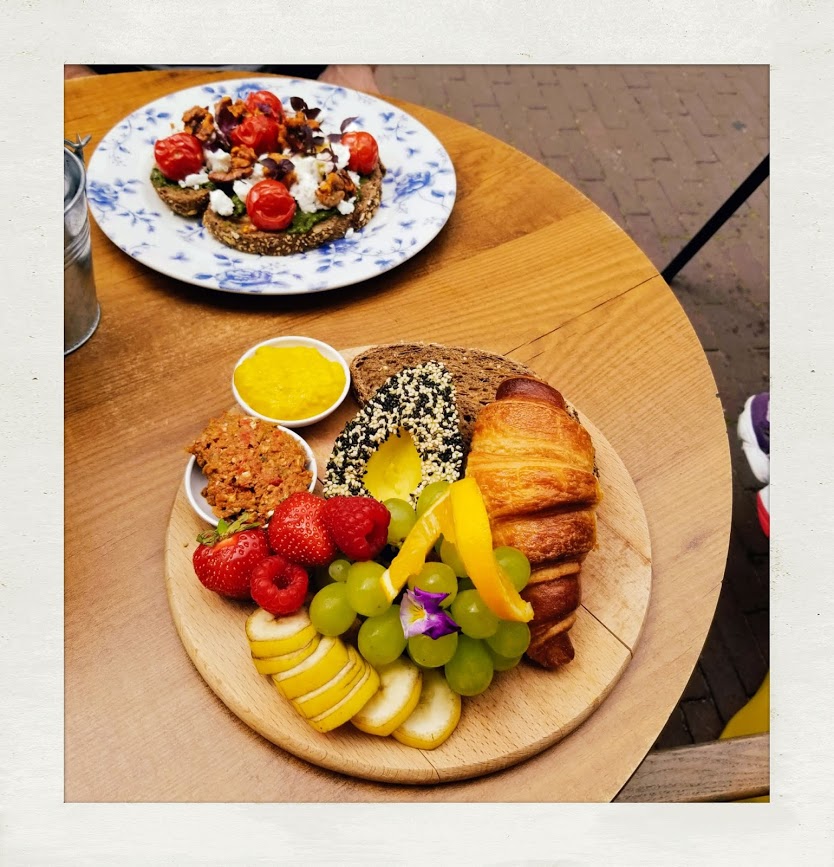 I also enjoyed a White Mamba beer from Amsterdam-based Two Chefs Brewing. I found myself drinking a lot of great Belgian beers while in the Netherlands (popular due to proximity, I assume) but the local beers I found were also excellent.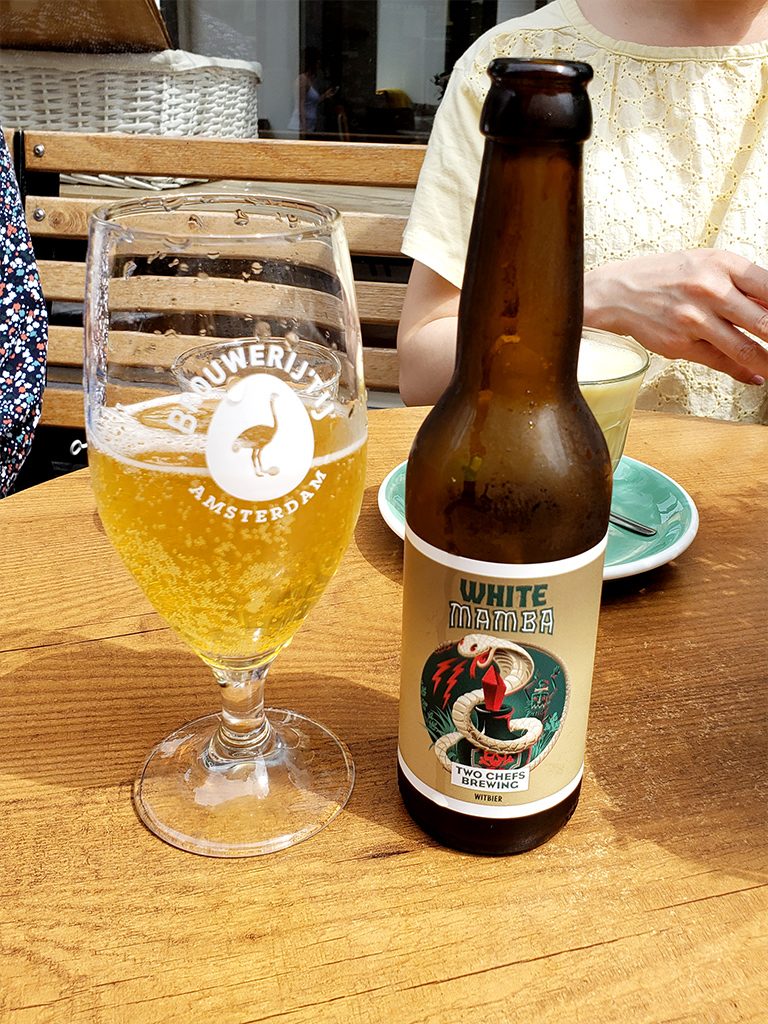 Once fortified we wandered towards the Grote Markt, the enormous central square of Haarlem. Like many such squares, it features an impressive City Hall at one end and an enormous church at the other.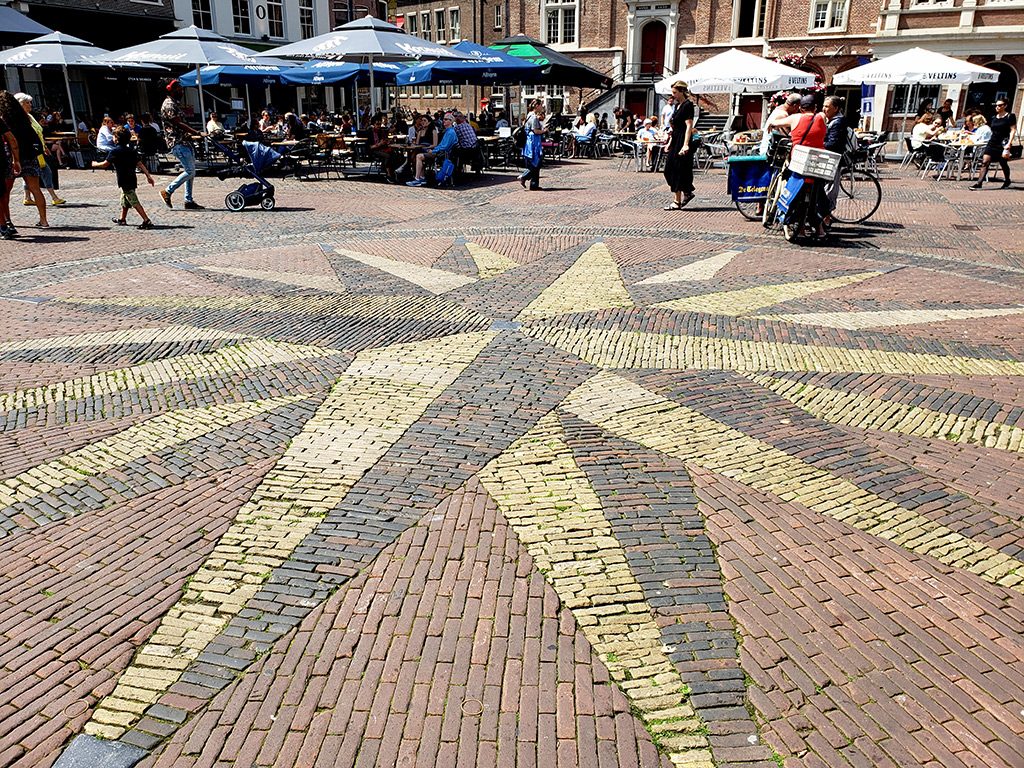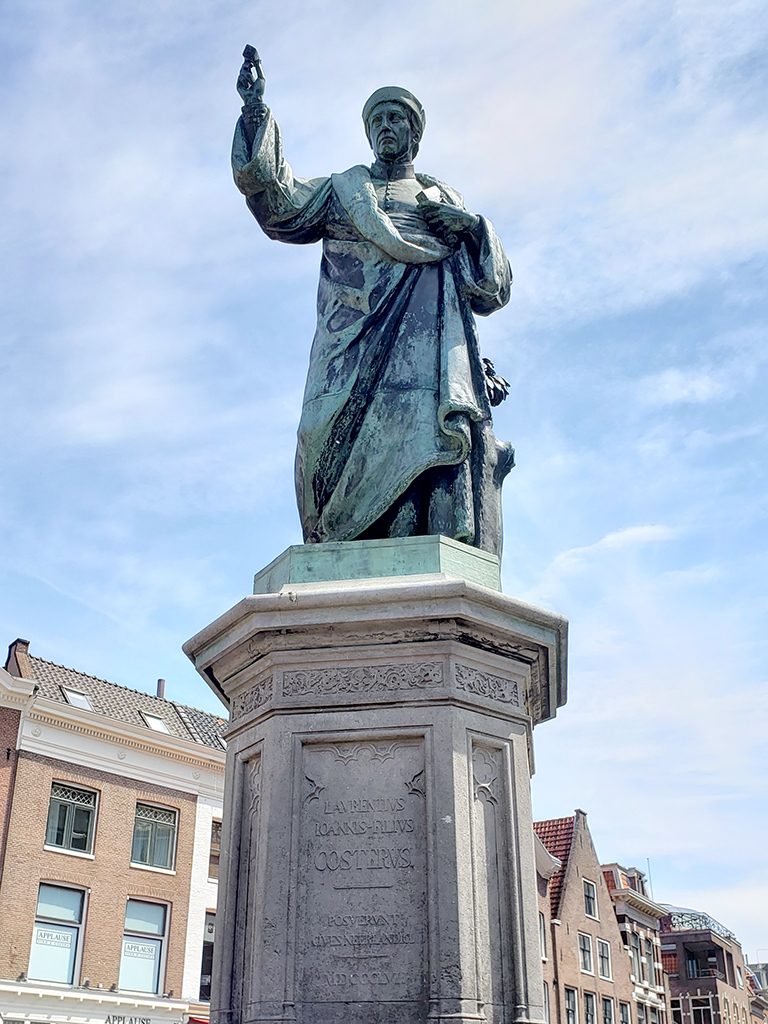 In the square we also came across a statue of Laurens Janszoon Coster, claimed by some in the Netherlands to have invented a printing press either before or at the same time as Johannes Gutenberg. He died in the plague of 1439.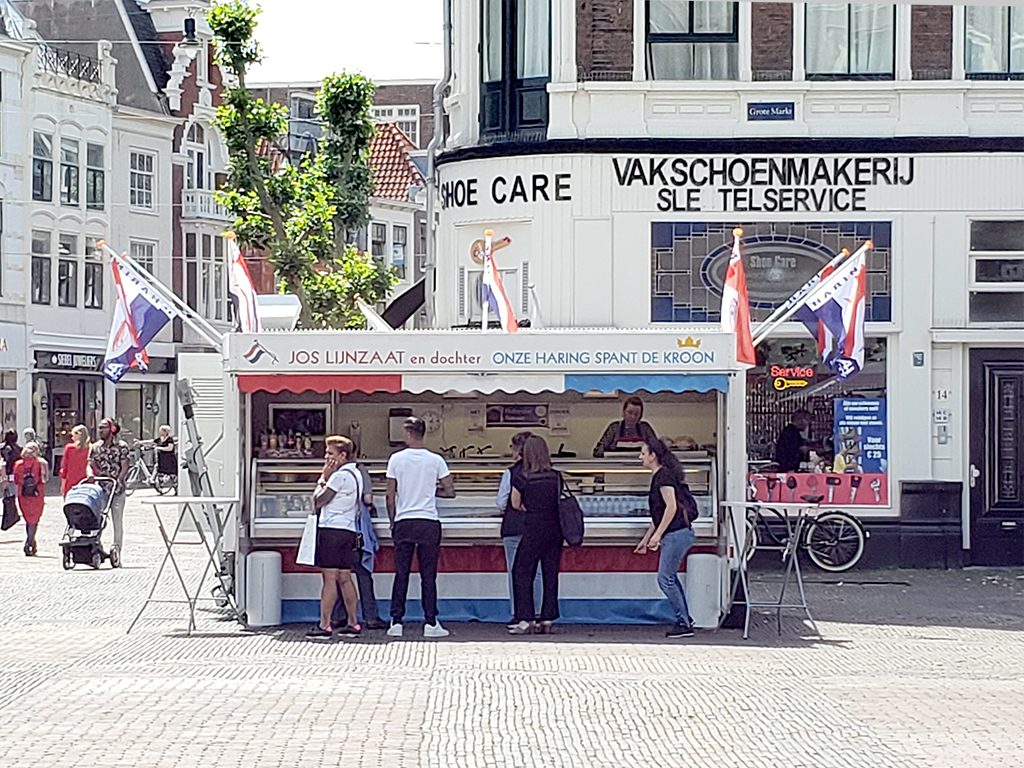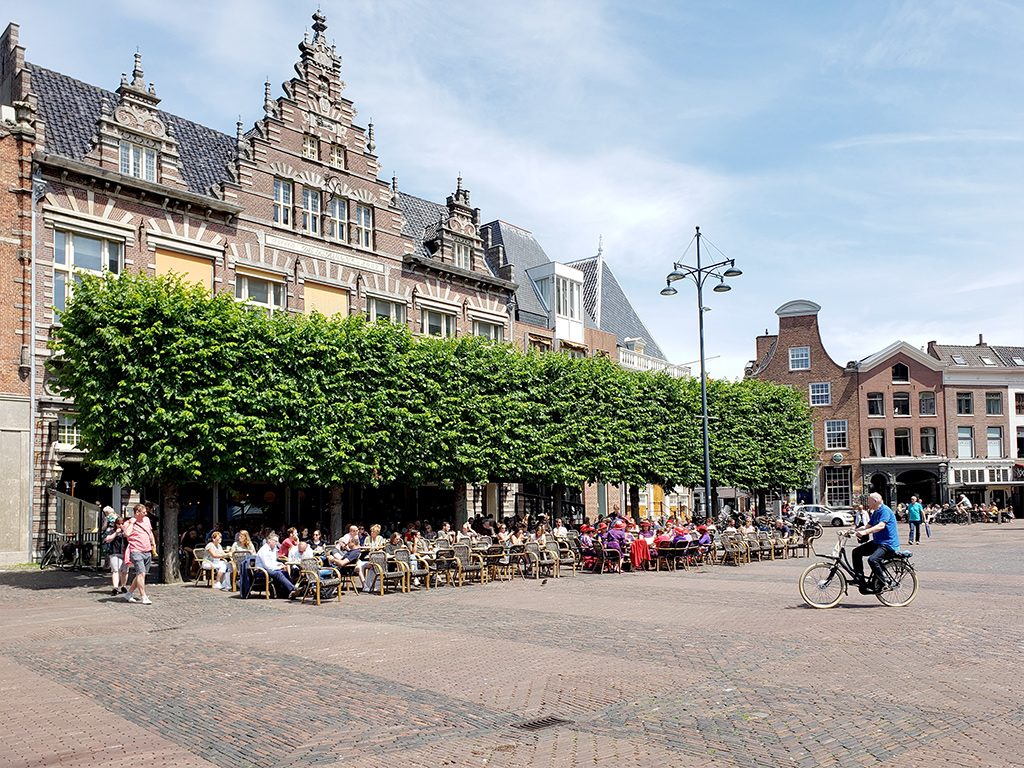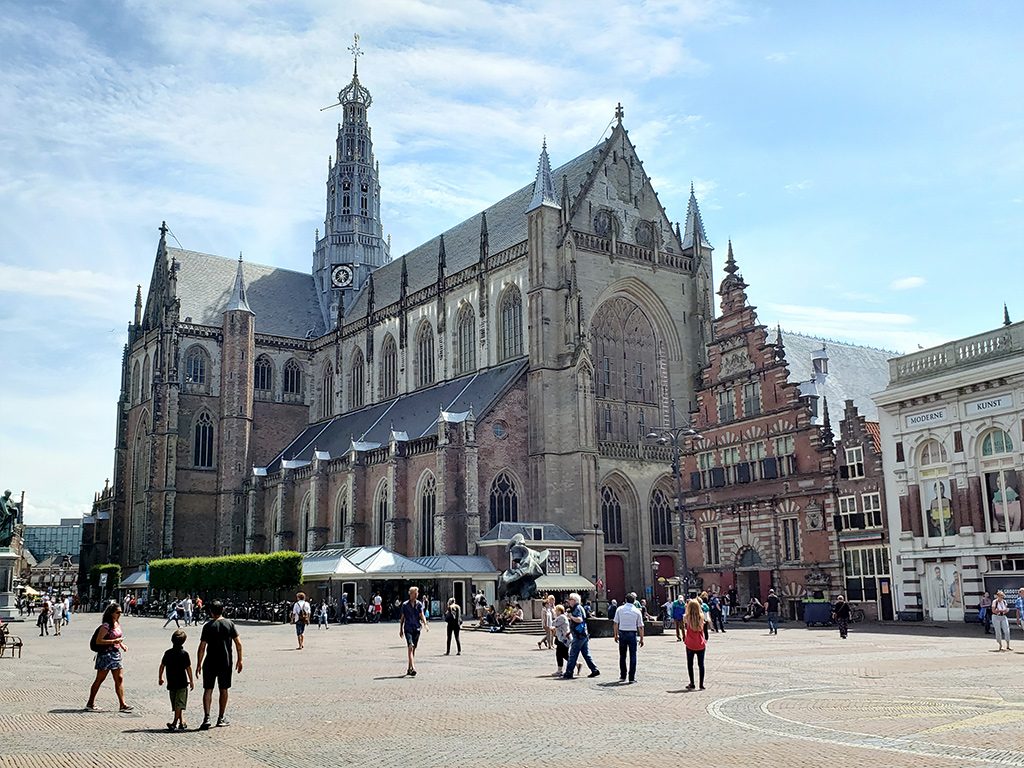 Like the rest of Europe, the Netherlands has no shortage of churches. We visited a few and generally found them brighter and less oppressive than those in Spain and Portugal, likely due to the Protestant dislike of the gorier heavy-handed Catholic symbolism. The Grote Kerk in Haarlem was briefly a Catholic Cathedral (St. Bavo's) before being converted to a Reformed Protestant church in 1578.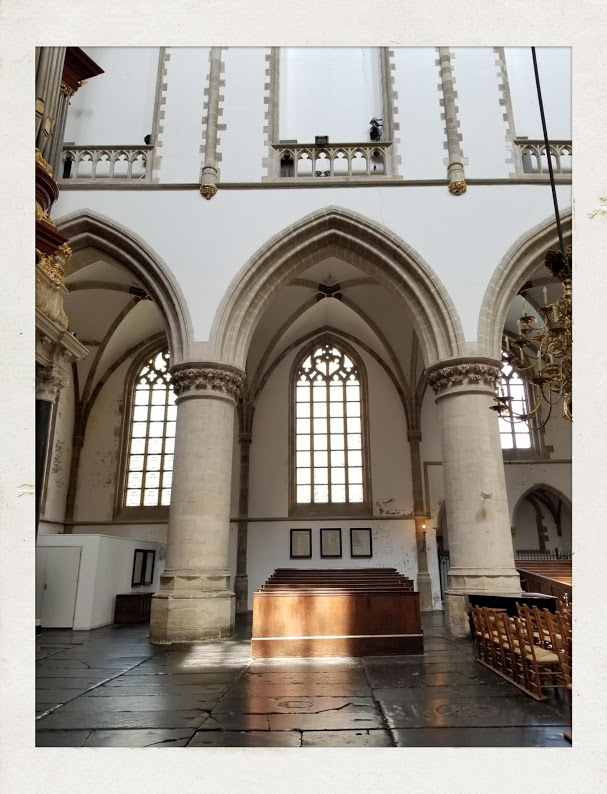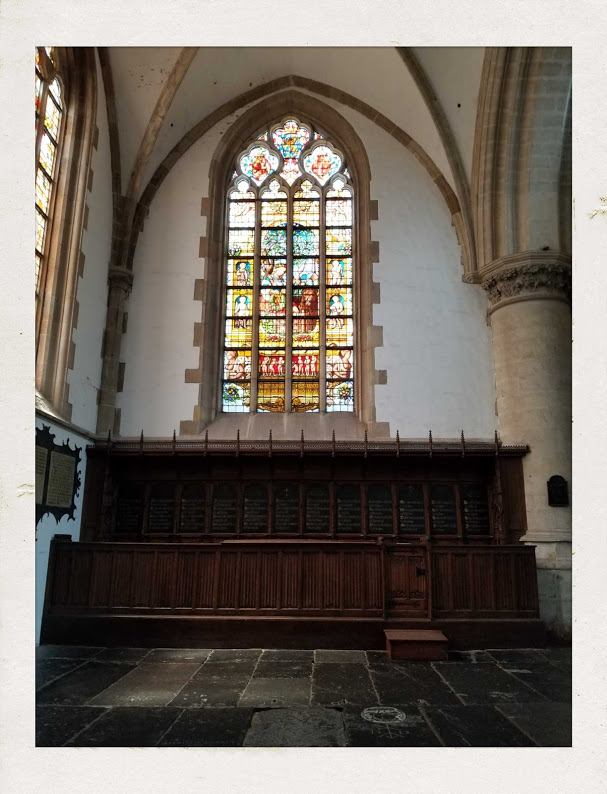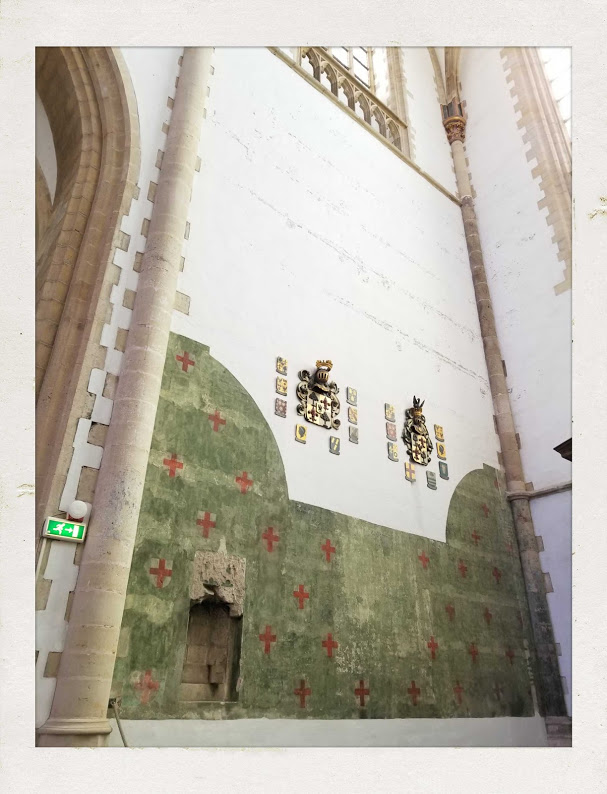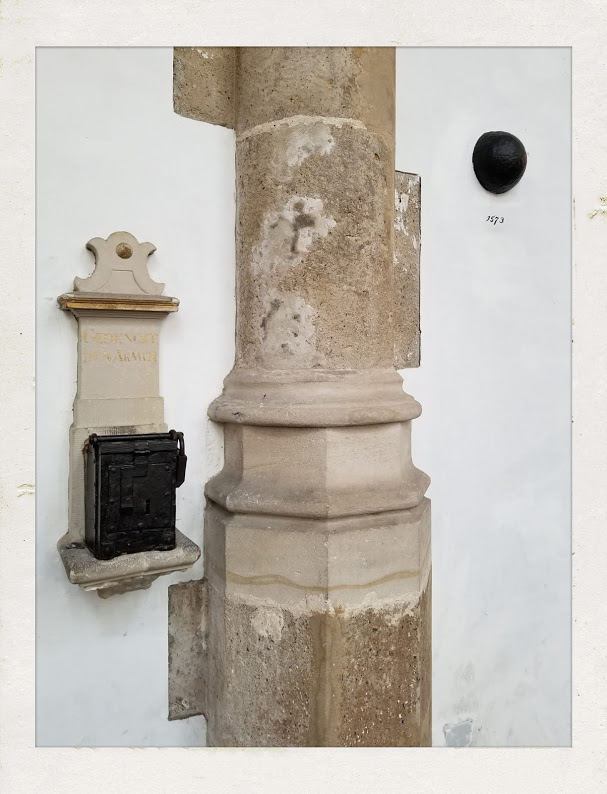 A cannonball remains embedded in the church wall to commemorate the Seige of Haarlem in 1573, when Philip II of Spain attacked Haarlem during the Eighty Years War. This war saw 17 provinces in what are now the Netherlands rebel against Spanish rule.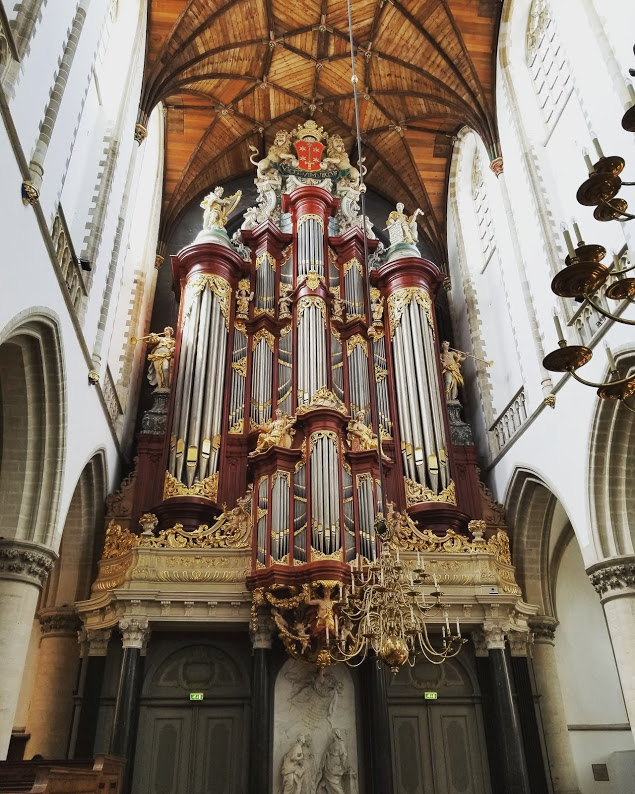 The Grote Kerk is most famous for its elaborate 30-meter tall pipe organ constructed by Christian Müller in 1738. The organ was played by composer Händel in 1740 and 1750, and by a 10-year-old Mozart in 1766. Despite numerous later restorations about 90% of the pipes remain today. There are still regular organ concerts at the church, and we got a small taste with someone practicing during our visit.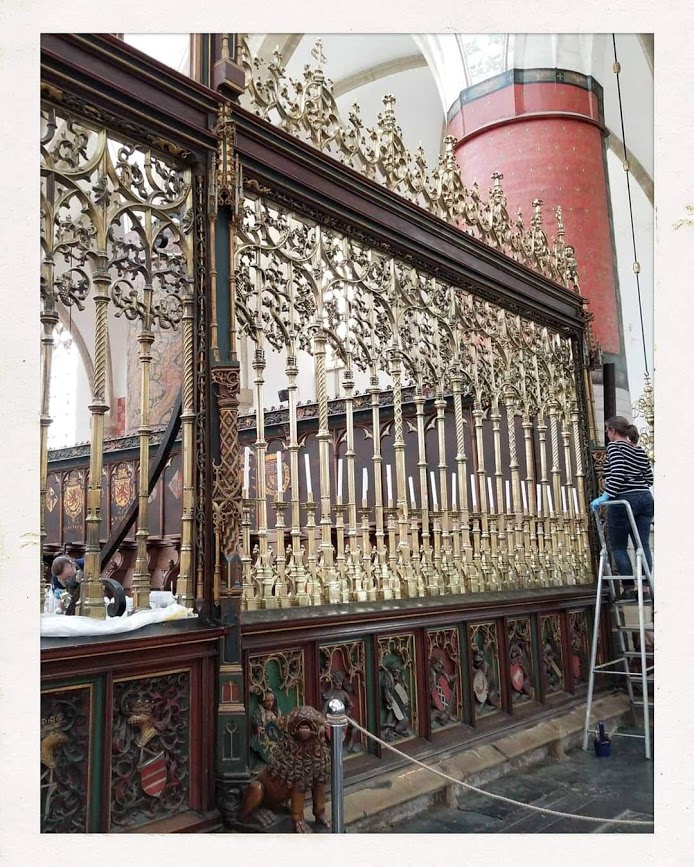 About a year before this visit we saw a painting of this same church at the National Gallery of Scotland in Edinburgh. It was titled "The interior of St. Bravo's Church" by Peiter Jansz Saeredam .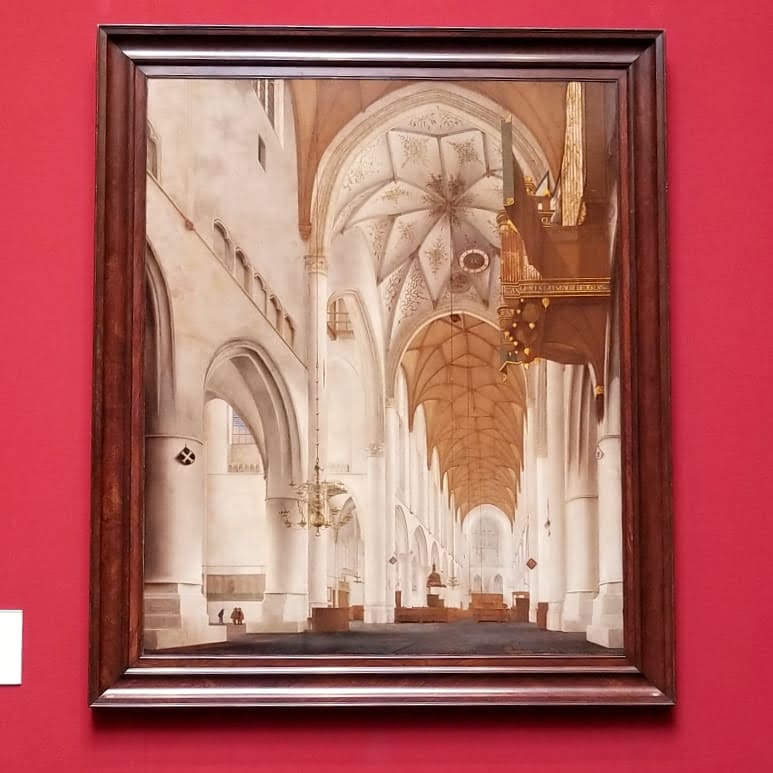 Back outside, we wandered through Haarlem, down narrow picturesque streets and over canal bridges.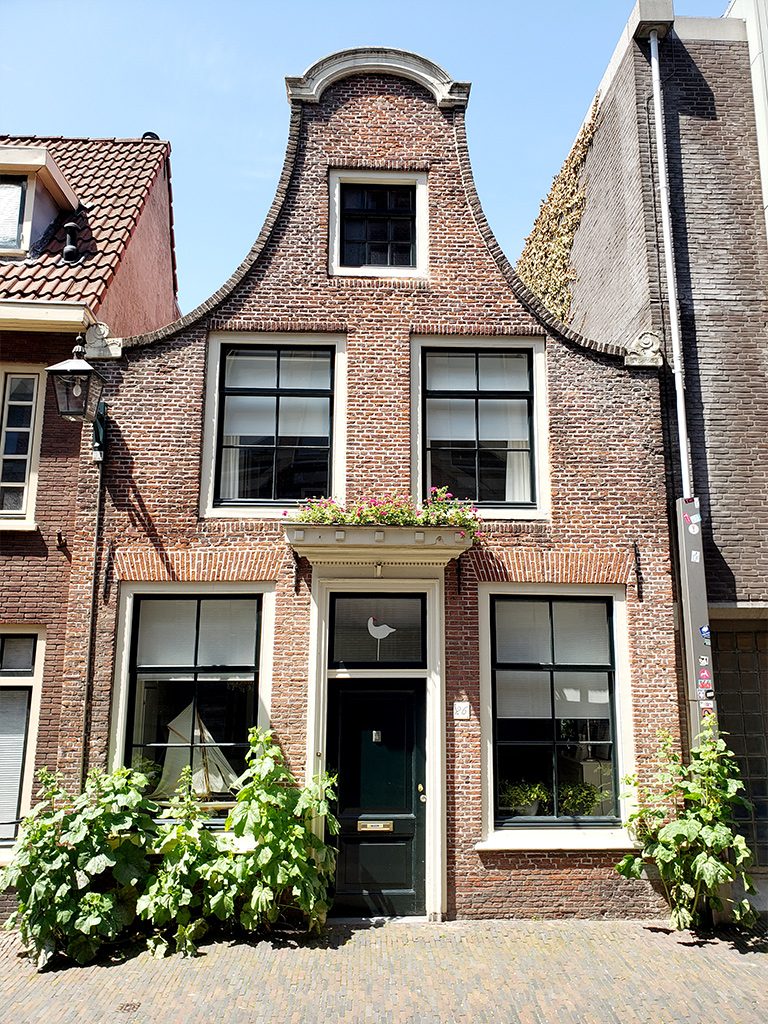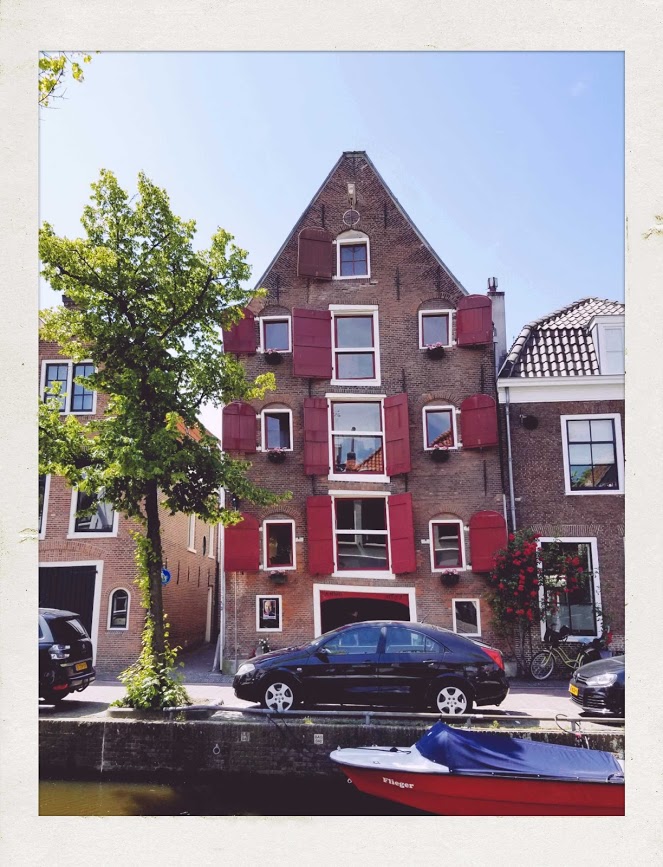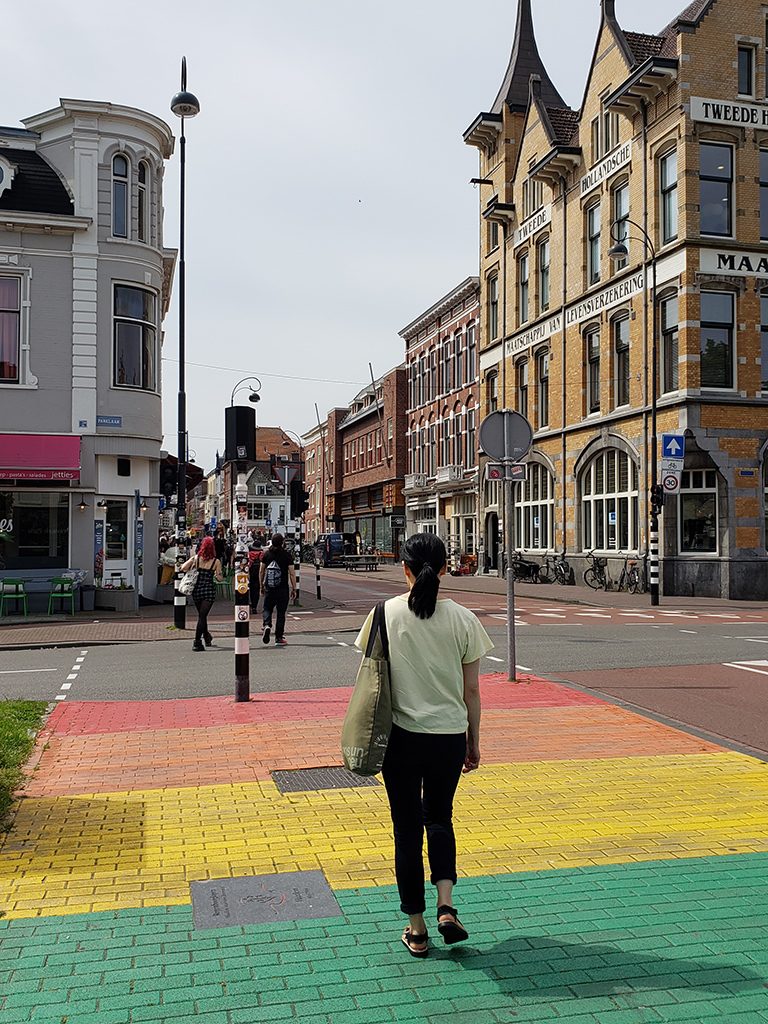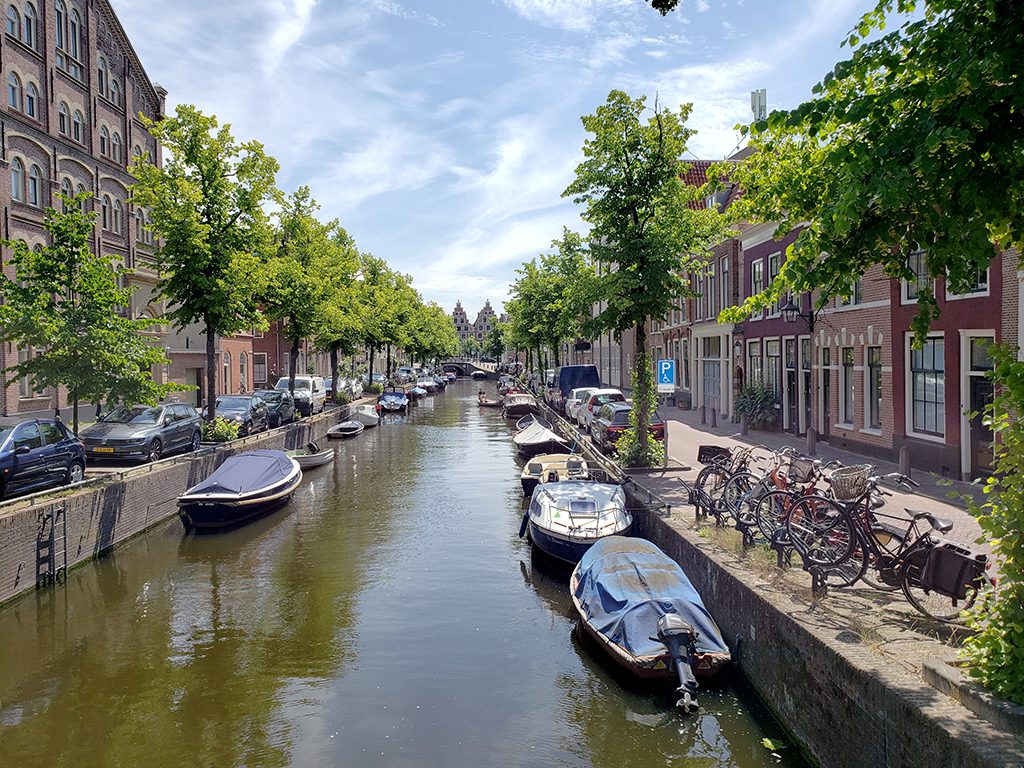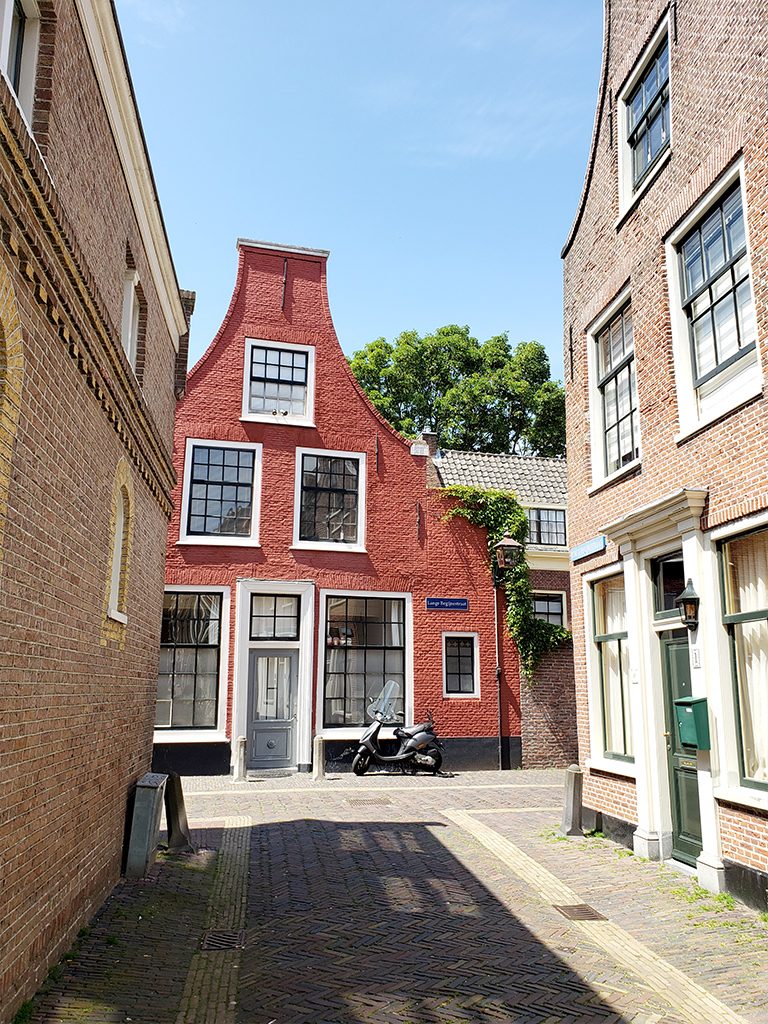 Our eventual destination was the De Adriaan Windmill (Molen), a fully-restored traditional windmill.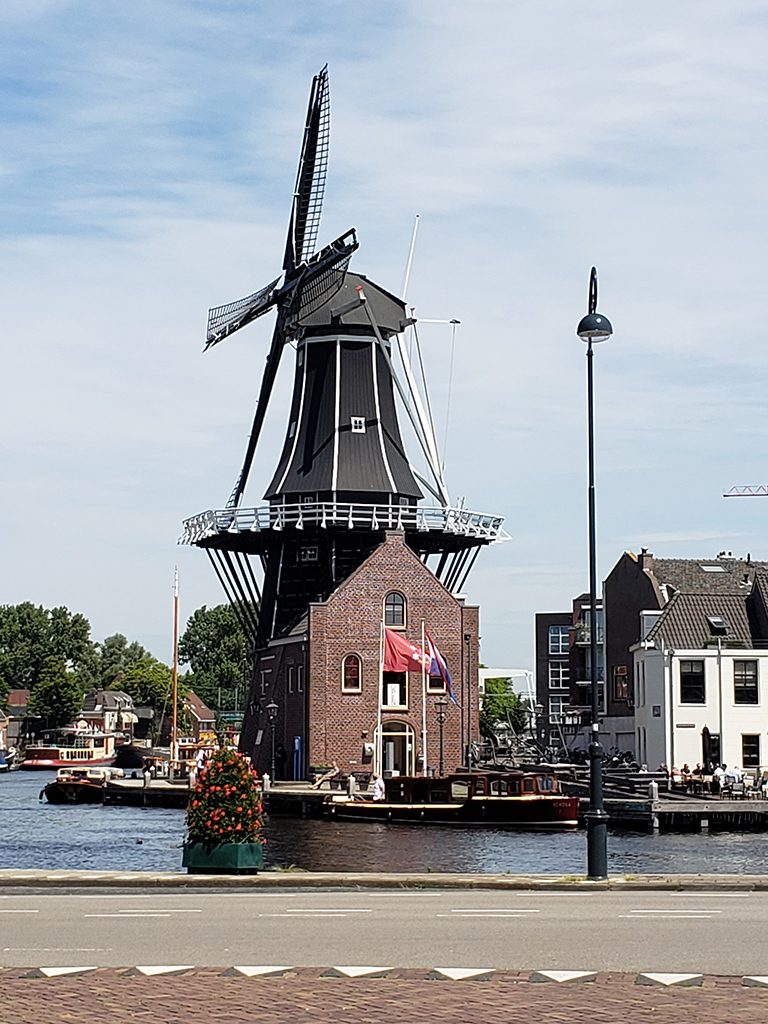 Originally constructed in 1728, the windmill was converted for different purposes over the decades, including grinding limestone into powder for cement; processing tobacco; and milling corn and other grains. In 1932, shortly after being obsoleted by modern machinery, the windmill burned to the ground. After decades of effort and fundraising by locals it was finally rebuilt to its original specifications and re-opened in 2002 as a museum.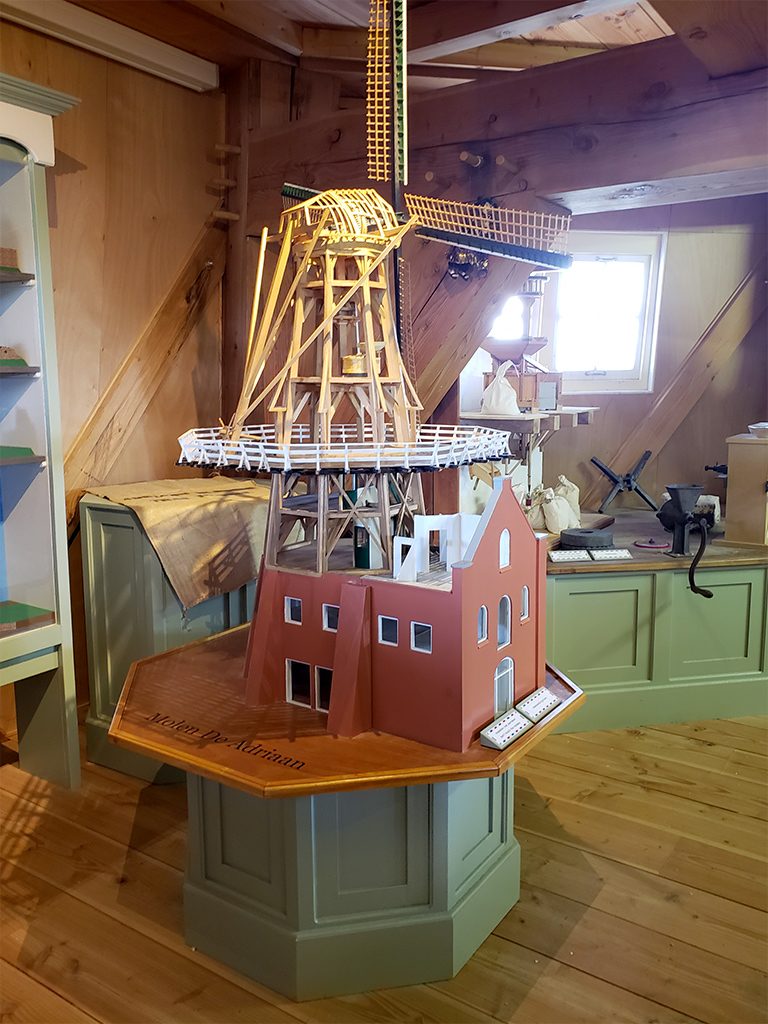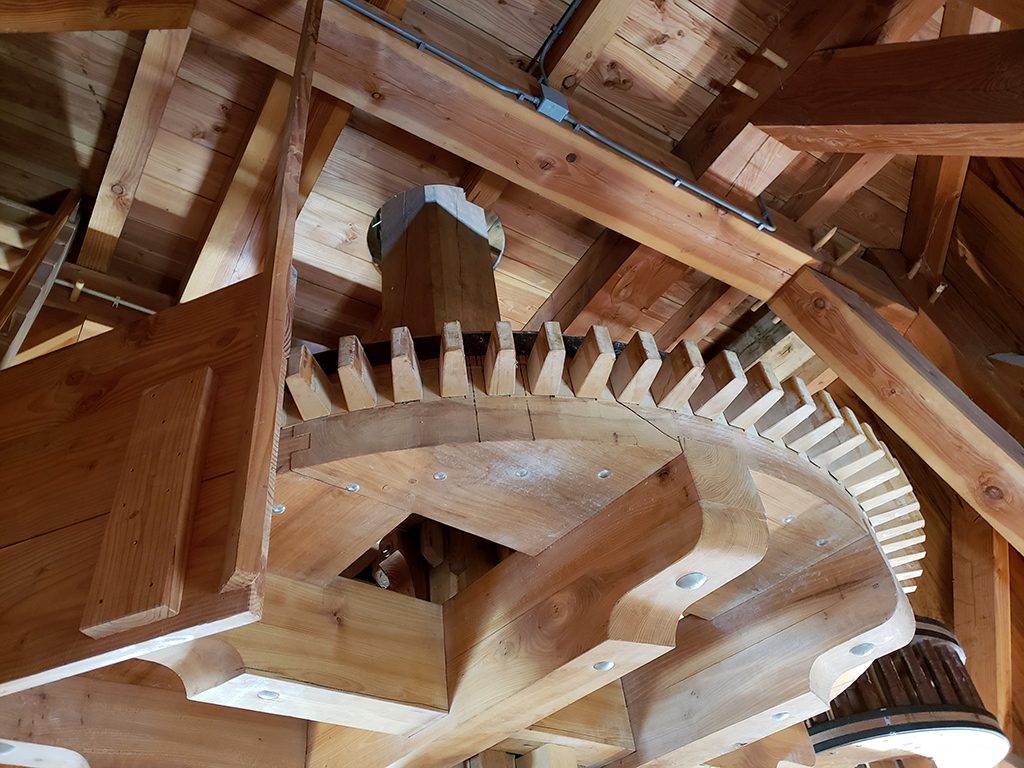 Our guide was an enthusiastic and quirky man who gave a tour that alternated between English (for us) and German (for the rest of the group). First he showed us working models that demonstrated the various types of windmills in the Netherlands throughout the centuries. We then climbed up towards the top to see the working internal mechanisms, though no licensed miller was on site that day to get it up and running, a process that apparently requires several hours.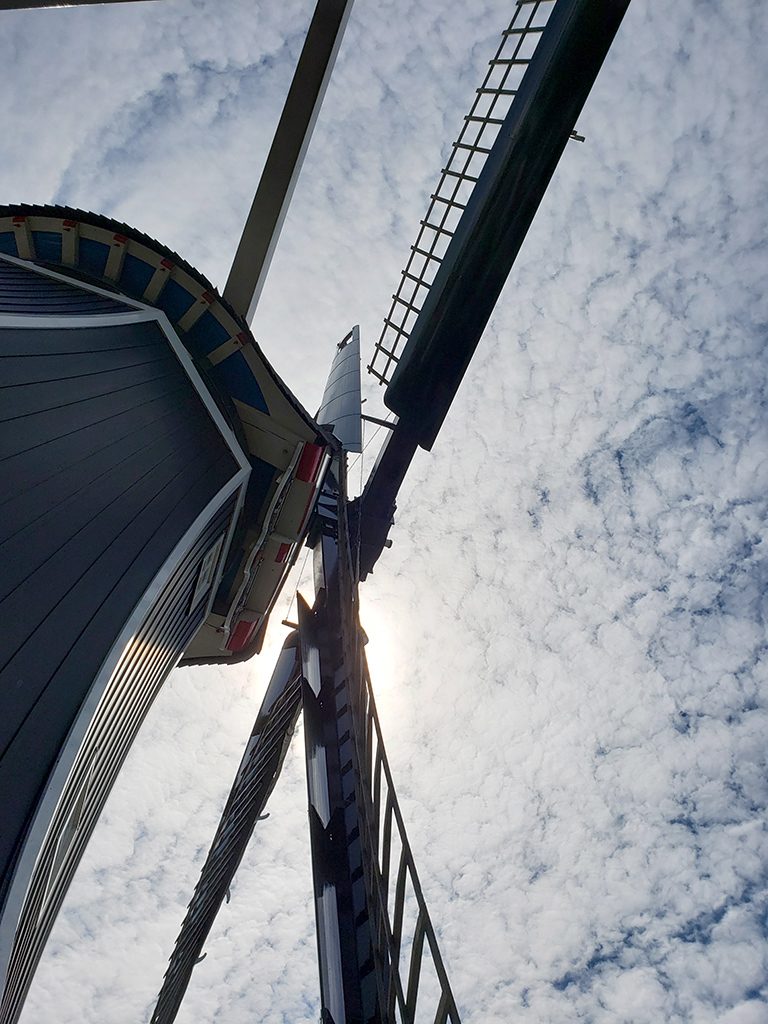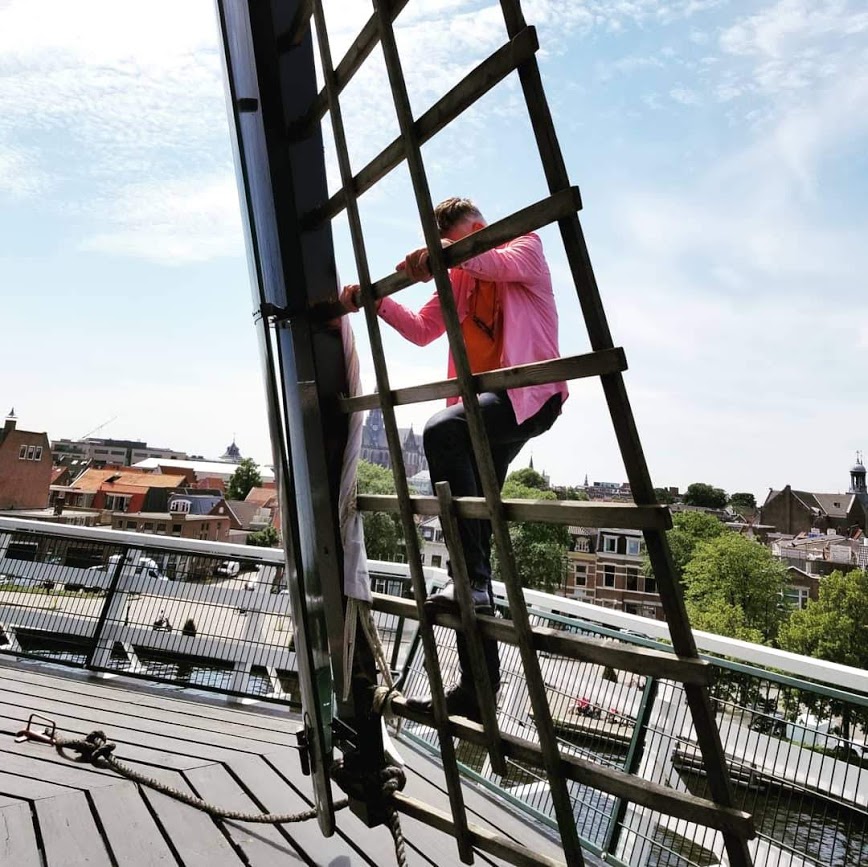 The tour ended on the top outdoor deck of the windmill, where we enjoyed nice views of the city and a demonstration of how the blades (sails) are climbed to adjust for wind direction.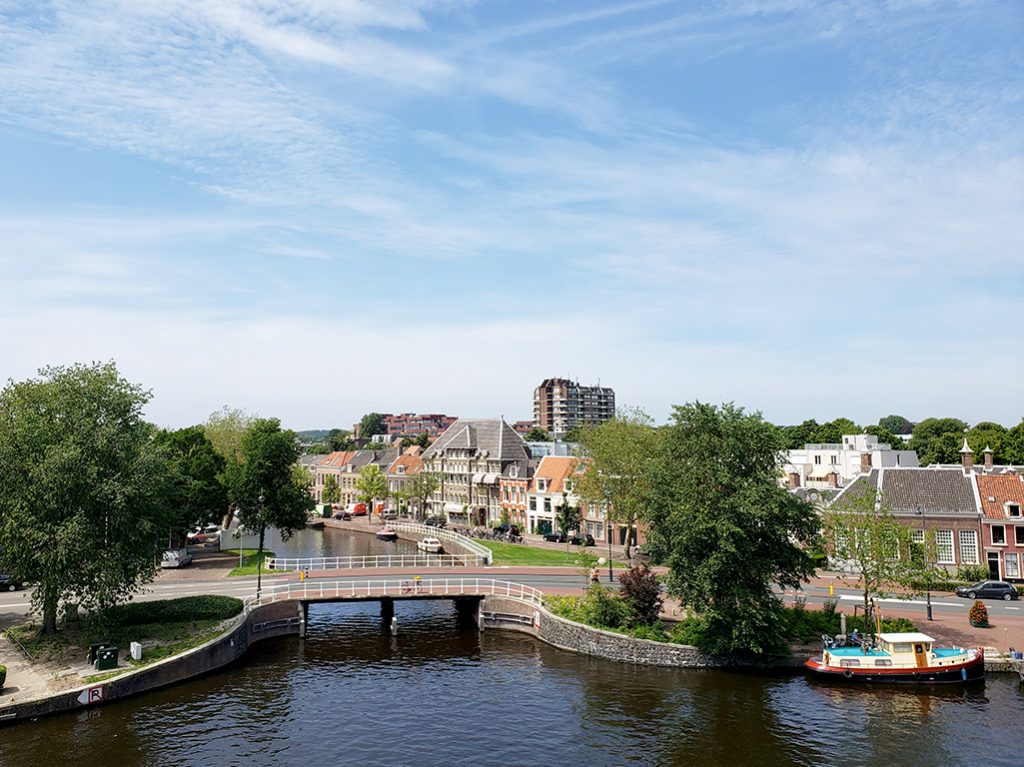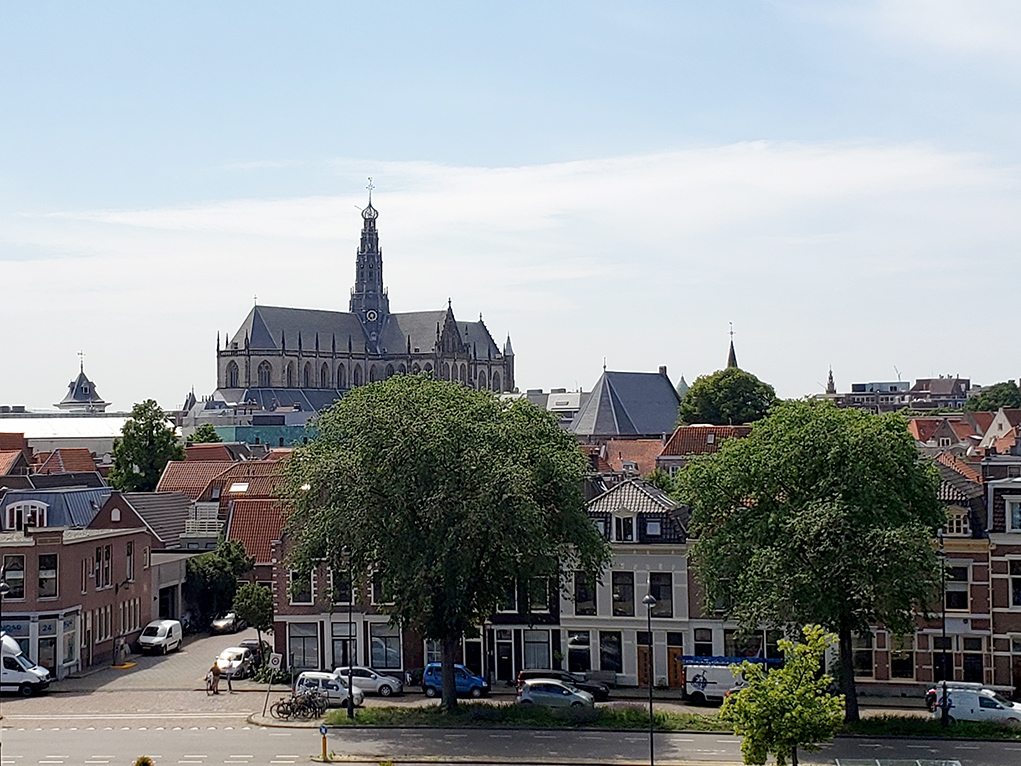 Mid-afternoon we headed back to the Haarlem train station so we could return to Amsterdam in time for our timed Van Gogh Museum tickets. The sea of parked bikes around the station was a common sight throughout the Netherlands.