The Scottish National Gallery is located within the Princes Street Gardens. Opened in 1859 in an imposing neoclassical building, the gallery houses an excellent collection of paintings by "Old Masters," including many that relate to Scottish history. Admission is free.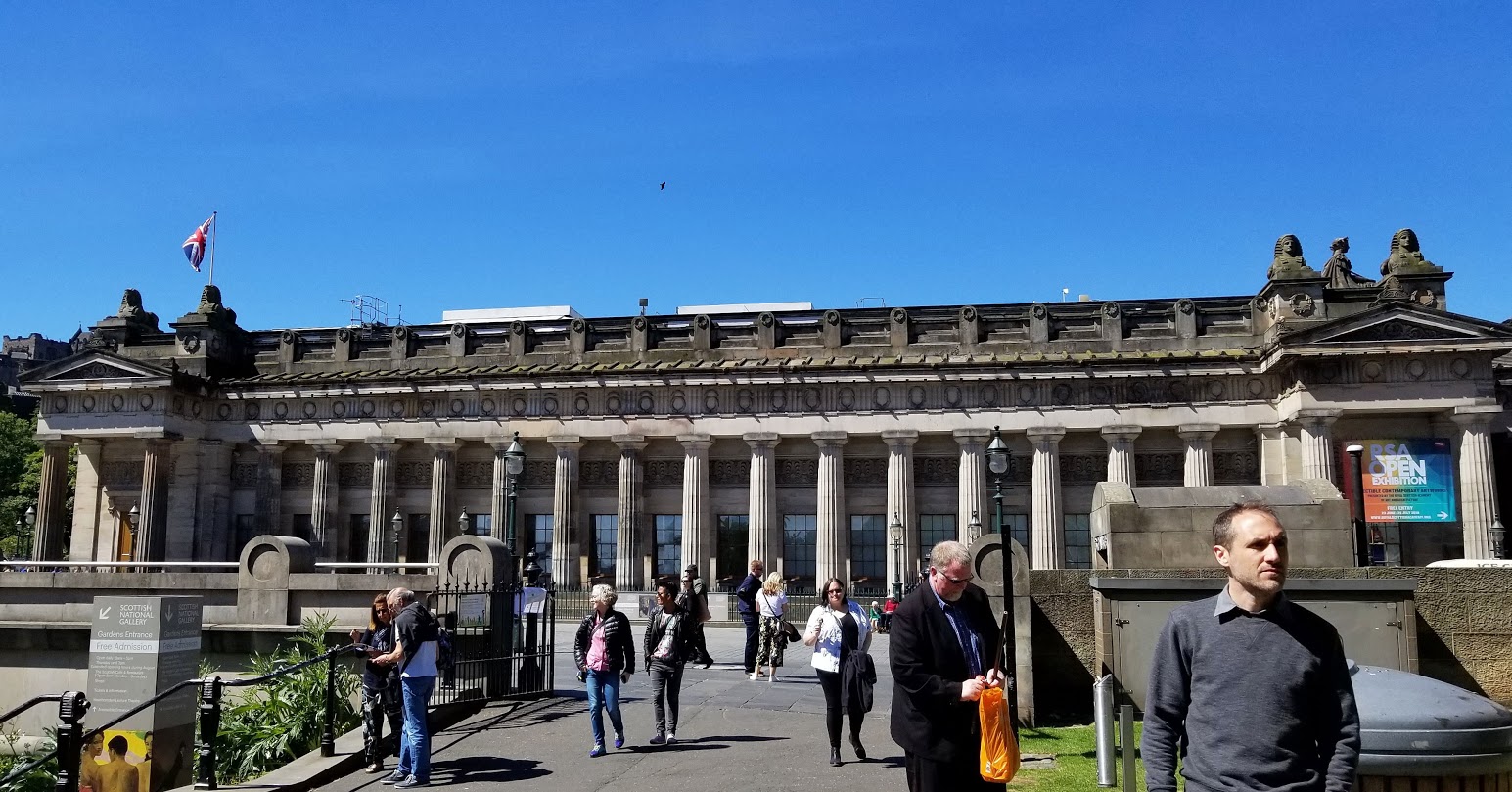 The galleries inside are a manageable size, not overwhelming like some of those in London or New York. We wandered the full collection, stopping to look at the paintings that caught our eyes.
This very precise painting is The interior of St. Bravo's Church, painted in 1648, by Peiter Jansz Saeredam.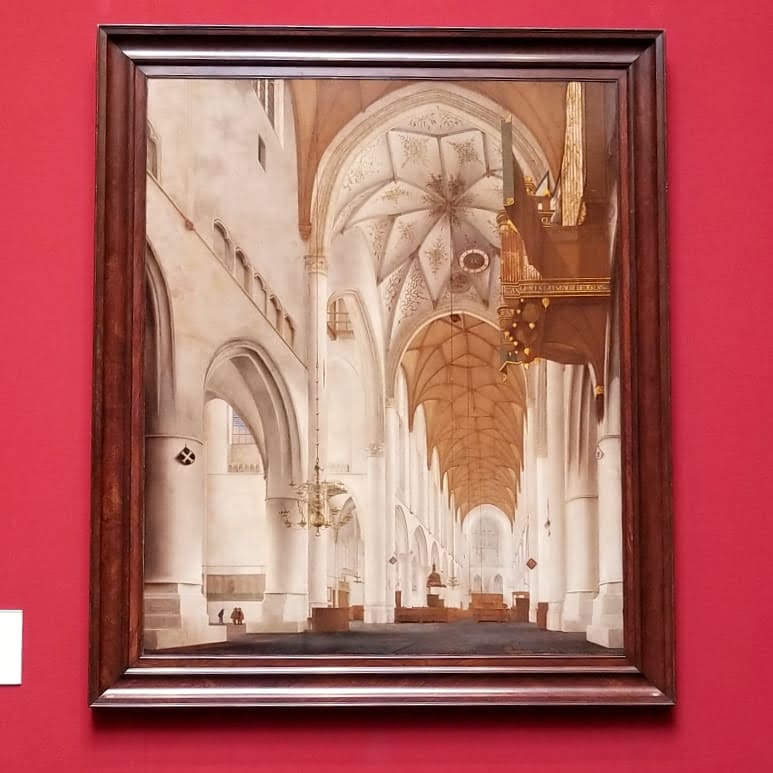 We both noticed that the artist's signature on that painting features a small cartoony drawing, almost reminiscent of modern graffiti.
Josie was drawn to the lively characters in A Jeering Crowd, a fragment of a larger painting called Mocking of Christ, painted between 1485 and 1490  by Hans Memling.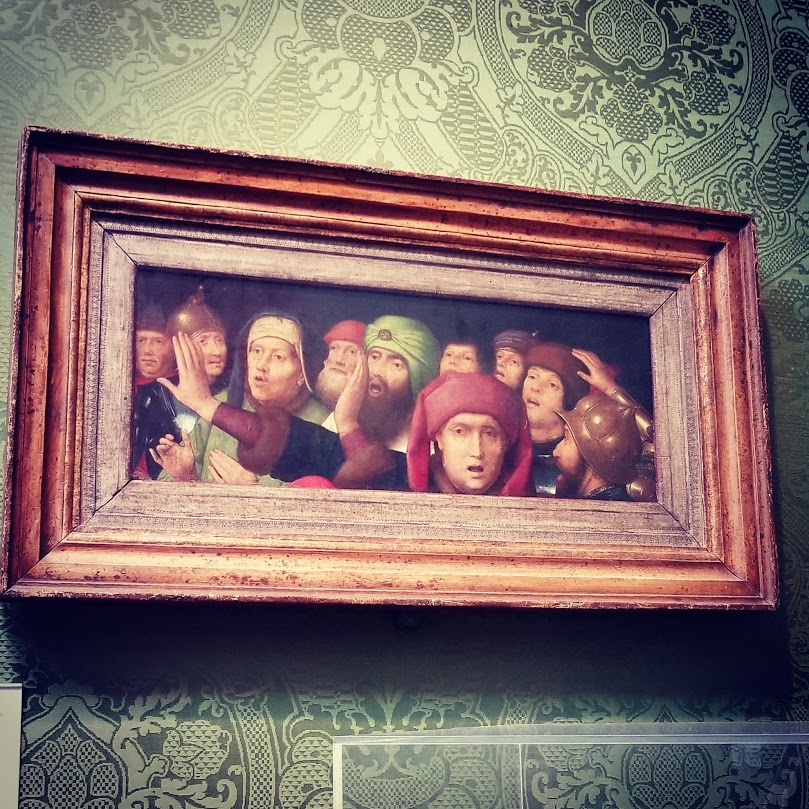 This painting is titled The Murder of David Rizzo. It was painted in 1833 by Sir William Allen and portrays historical events that took place in a room at Holyrood Palace that we'd visited only a few days before visiting this gallery.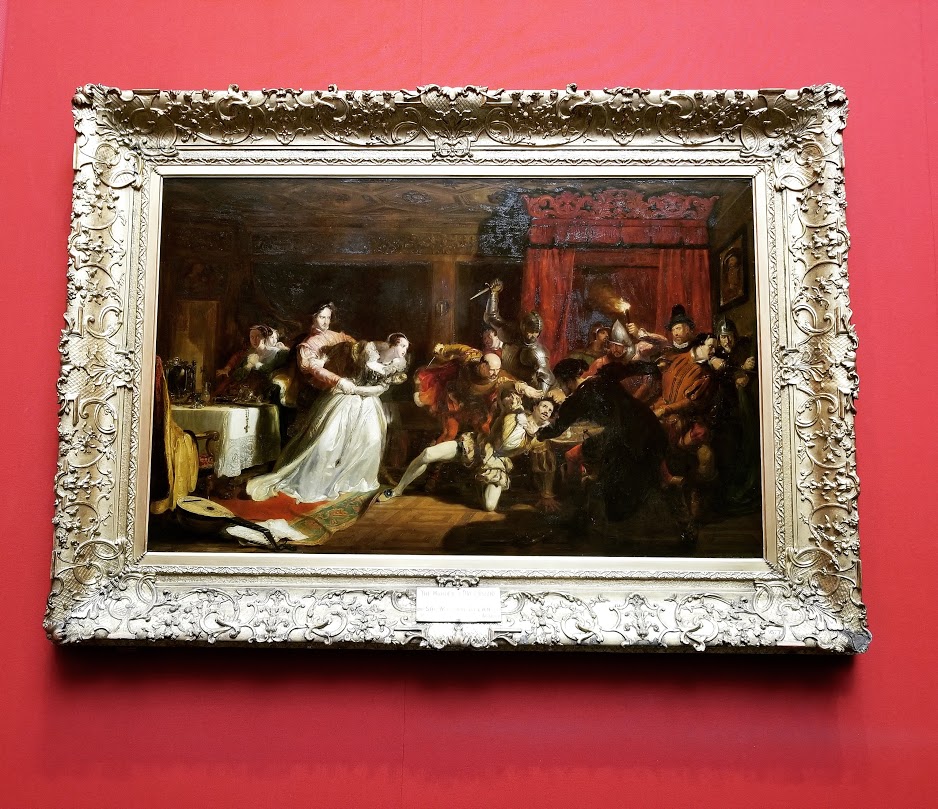 We also found a small slice of home, even if it was a view from the US. This painting is Niagara Falls, From the American Side by Frederic Edwin Church, painted in 1867.
Finally, the most immediately recognizable painting we came across was one of Rembrandt's self-portraits, this one completed around 1657 when he was aged 51. It was great to have a chance to inspect the brushstrokes and details up close without any crowds.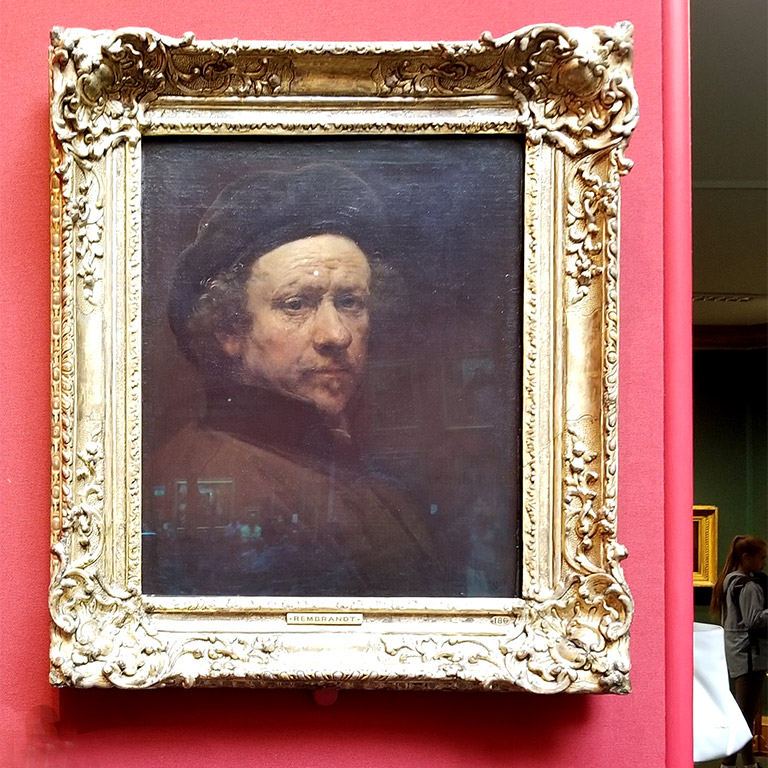 Just outside the National Gallery, in the Princes Street Gardens, the views of Edinburgh Castle were as impressive as ever.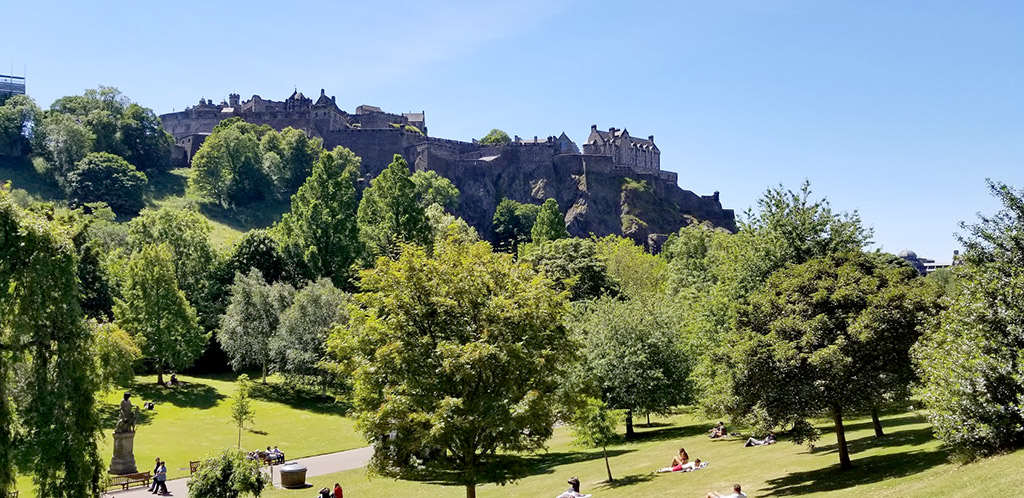 A modest Ferris wheel unexpectedly appeared in the park partway through our visit to the city. Summer has arrived in Edinburgh!