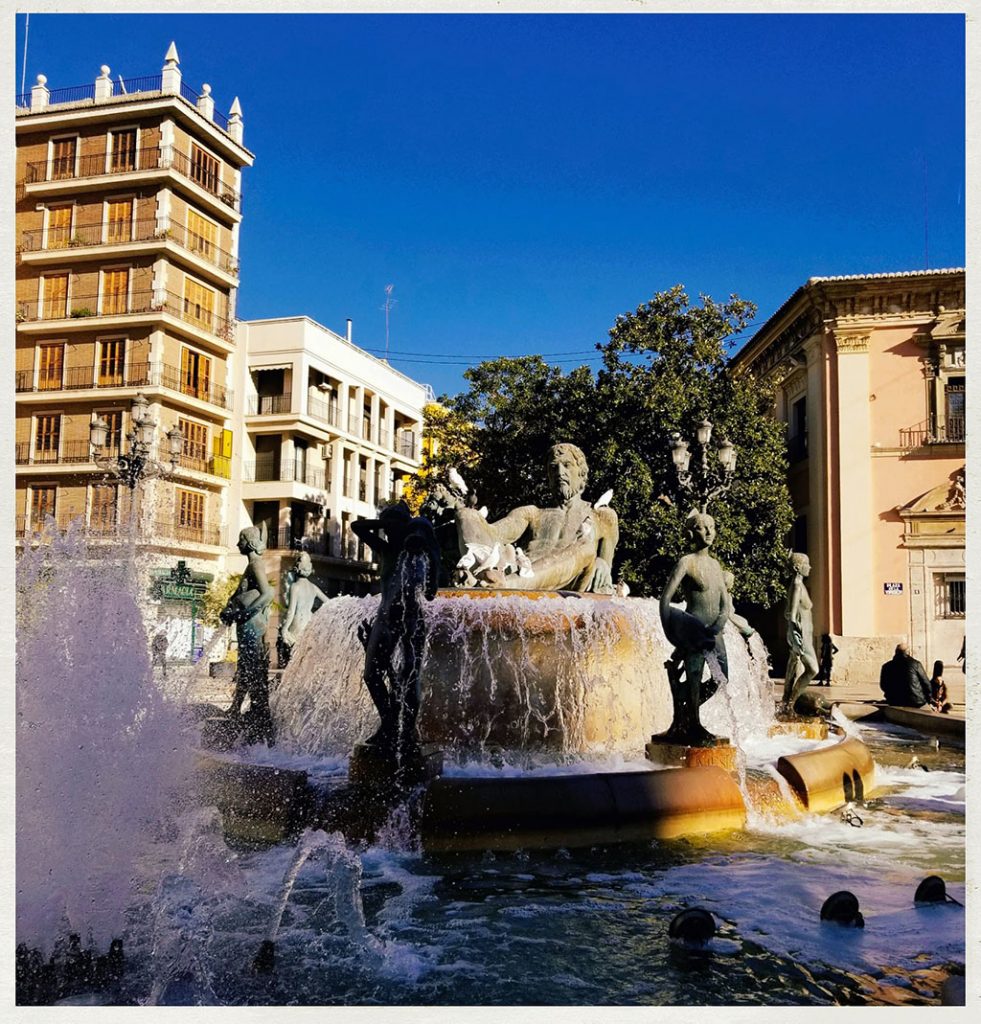 We've arrived in beautiful Valencia and settled in after a typical long and disorienting travel day. Our first full day here was a major holiday (Three Kings Day) which probably helped form our initial impressions of the city as relaxed, quiet, and friendly.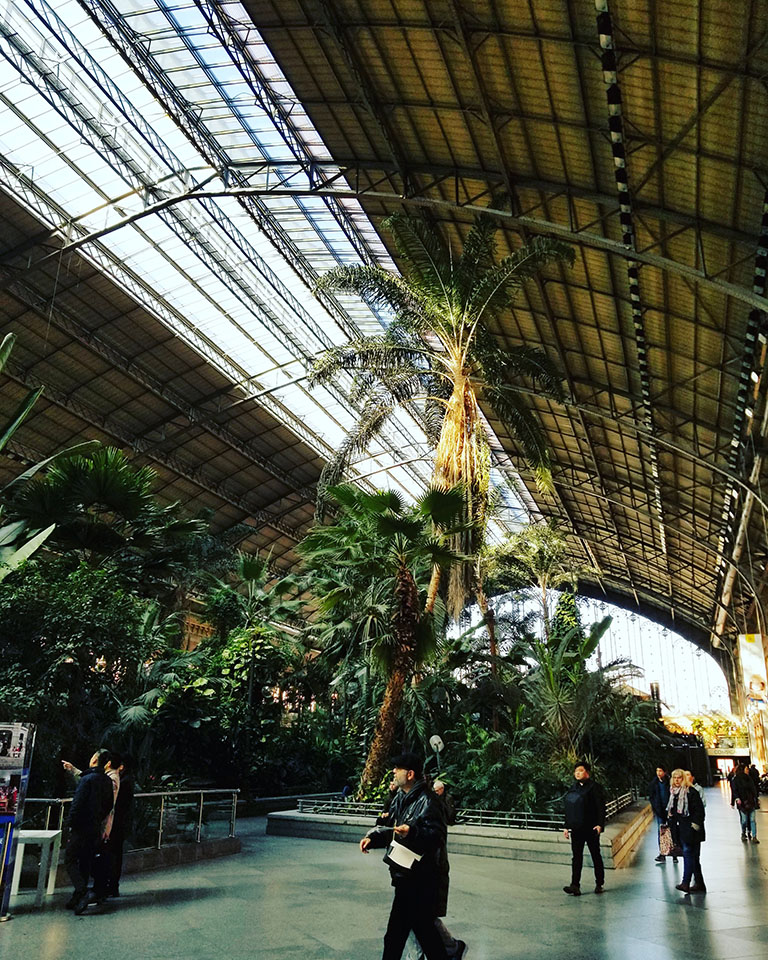 After our overnight flight from Toronto to Madrid we took a bus from the airport to Madrid's Atocha Station, the largest railway station in Spain. We had several hours until our train departed, and we spent much of that time relaxing in the tropical garden area installed where the original railway tracks were located before a station expansion in the 1990's .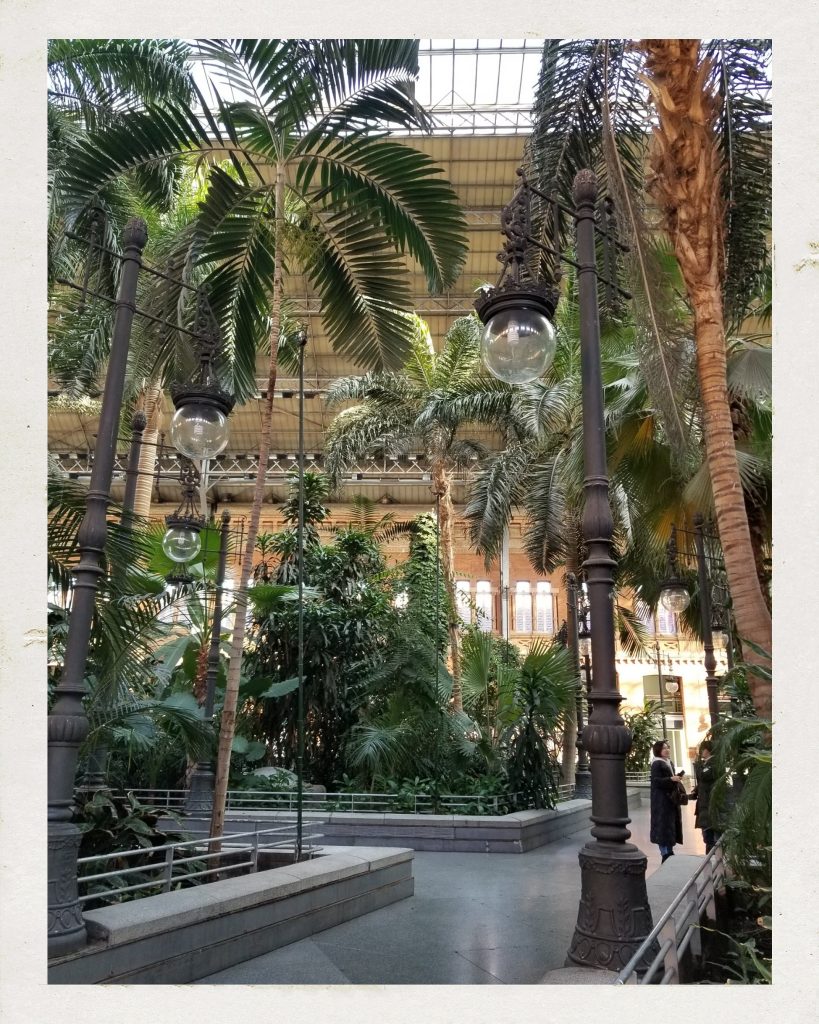 I remember passing through this station several times while backpacking in 2003. In 2004 a number of commuter trains arriving at this station were simultaneously bombed in a terrorist attack, killing over 190 people and injuring nearly 2,000. There is a memorial area in the station but it is not open to the public on weekends.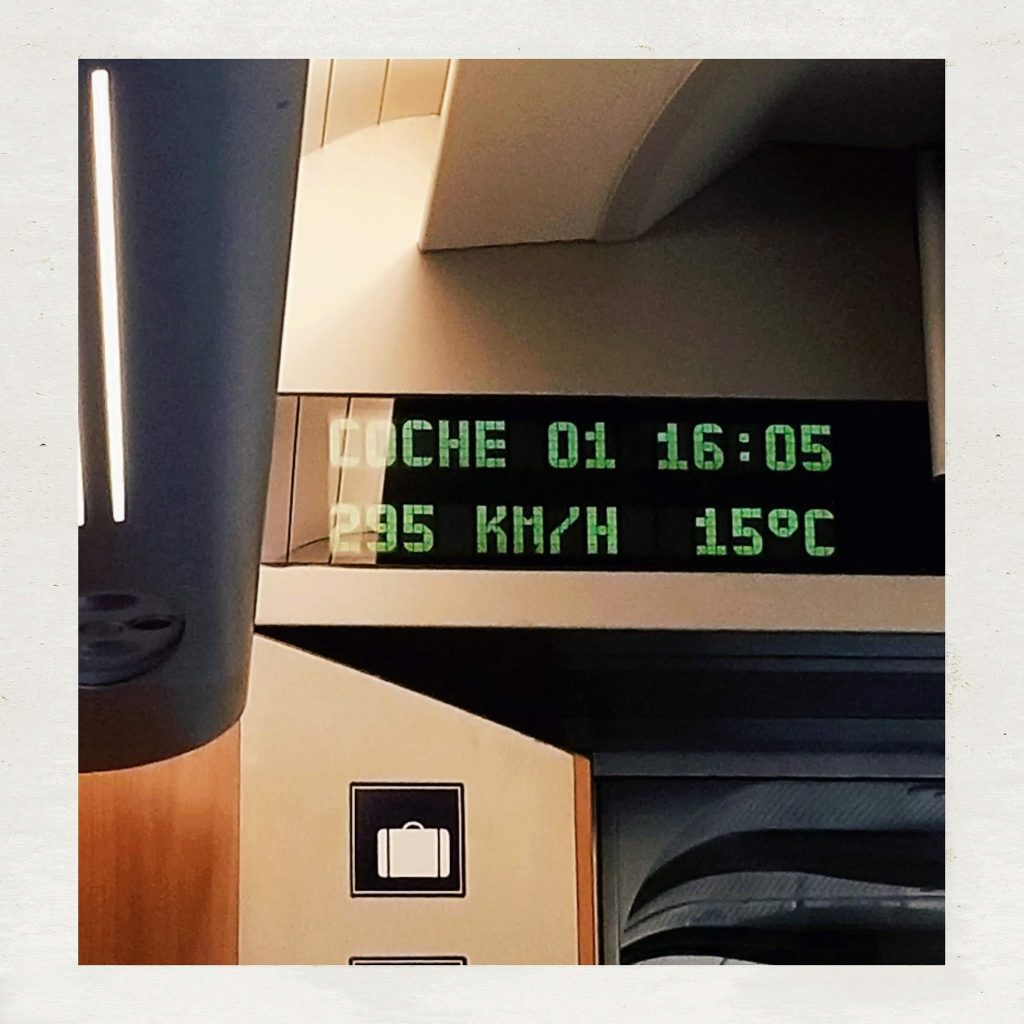 We traveled on to Valencia on a Renfe AVE high speed train that reached nearly 300 km/h. It was a smooth and pleasant ride, covering the 360 km distance in about 1 hour and 40 minutes. The rugged views of Spain were stunning yet very hard to photograph clearly at those speeds.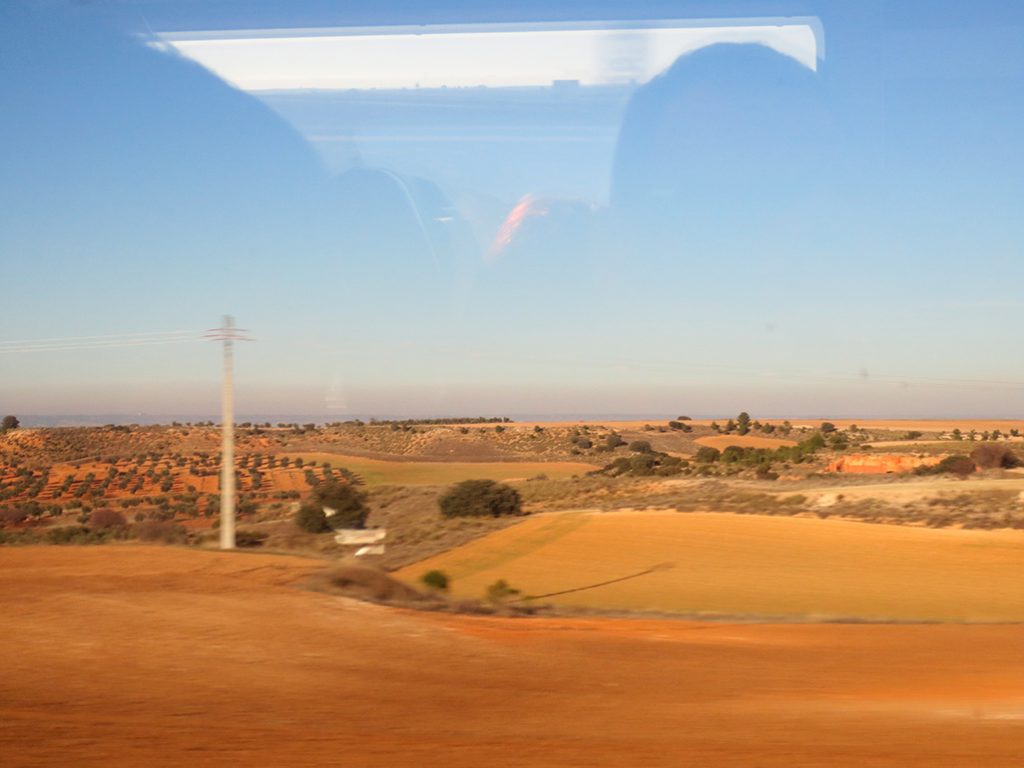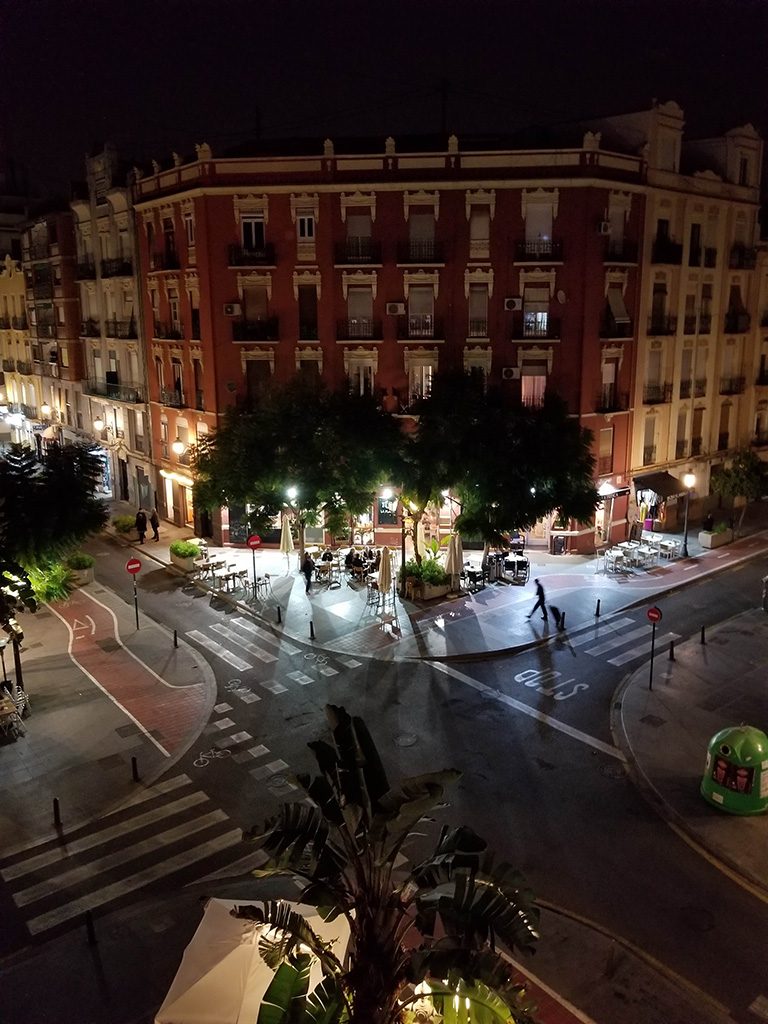 Our Airbnb seems just as advertised, and the hosts are friendly. The views out the north window are of a lively intersection featuring palm trees, orange trees, cafe patios, and some excellent pedestrian and bike lane infrastructure. We are staying in the neighbourhood of Russafa, a formerly working-class area just south of the historic core that has become heavily gentrified over the past decade, and is now filled with cafes, bars, small shops, and yes, many Airbnbs.
Temperatures in Valencia are reaching around 15C to 18C each afternoon, with lots of sunshine, and dropping to around 9C at night. This is nice fall-like weather that should be excellent for exploring.